Smile Much? Justin & Hailey Look Miserable In NYC Amid Bieber's Contact With Selena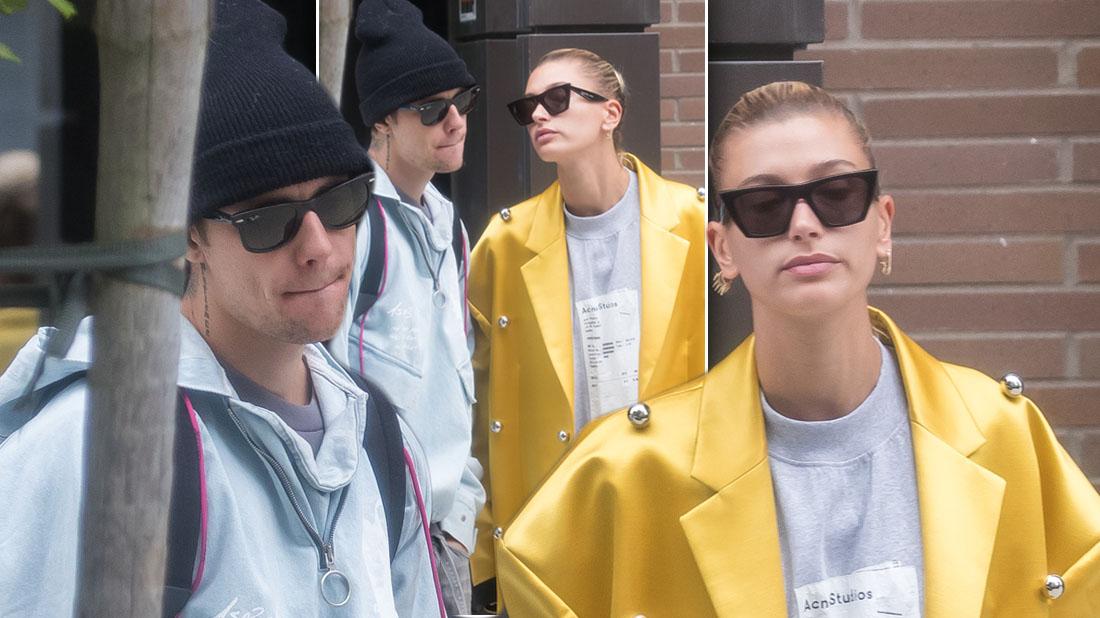 Justin Bieber and Hailey Baldwin stepped out in New York City on Thursday, May 9 looking completely miserable. RadarOnline.com obtained photos of the married couple walking down a city street feet apart! As RadarOnline.com readers know, this is not the first time Bieber, 25, and Baldwin, 22, have exhibited tension. Just one day prior, on Wednesday, May 8, the "Sorry" singer was photographed in New York City after receiving treatment for issues related to his mental health.
Article continues below advertisement
As RadarOnline.com reported, Justin and Hailey's pouts come on the heels of the pop star's recent reconciliation with his ex, Selena Gomez. Insiders previously spilled to RadarOnline.com that Justin and Selena have been chatting again. "Justin and Selena are in contact from time to time because they have both gone through really dark periods this past year at almost the same time," the source told RadarOnline.com.
Hailey, who now goes by Hailey Rhode Bieber, went solo to the Met Gala on Monday, May 6. Not only did Justin fail to make an appearance, but Selena also did not show up to the event. The source told RadarOnline.com that Selena "avoided" the gala because "she thinks Hailey is a phase that Justin is going through." Meanwhile, another source told RadarOnline.com last month that Hailey worries about Justin's state of mind "constantly."
Hailey also recently "lost it" when she learned that Justin was in talks with the "Heart Wants What It Wants" singer, the insider added.
Meanwhile, Selena has been spotted having a great time with friends recently. She was photographed cuddling with a mystery man at Disneyland. Check out RadarOnline.com's gallery below of Justin and Hailey's gloomy stroll.
Article continues below advertisement
Where's The Love?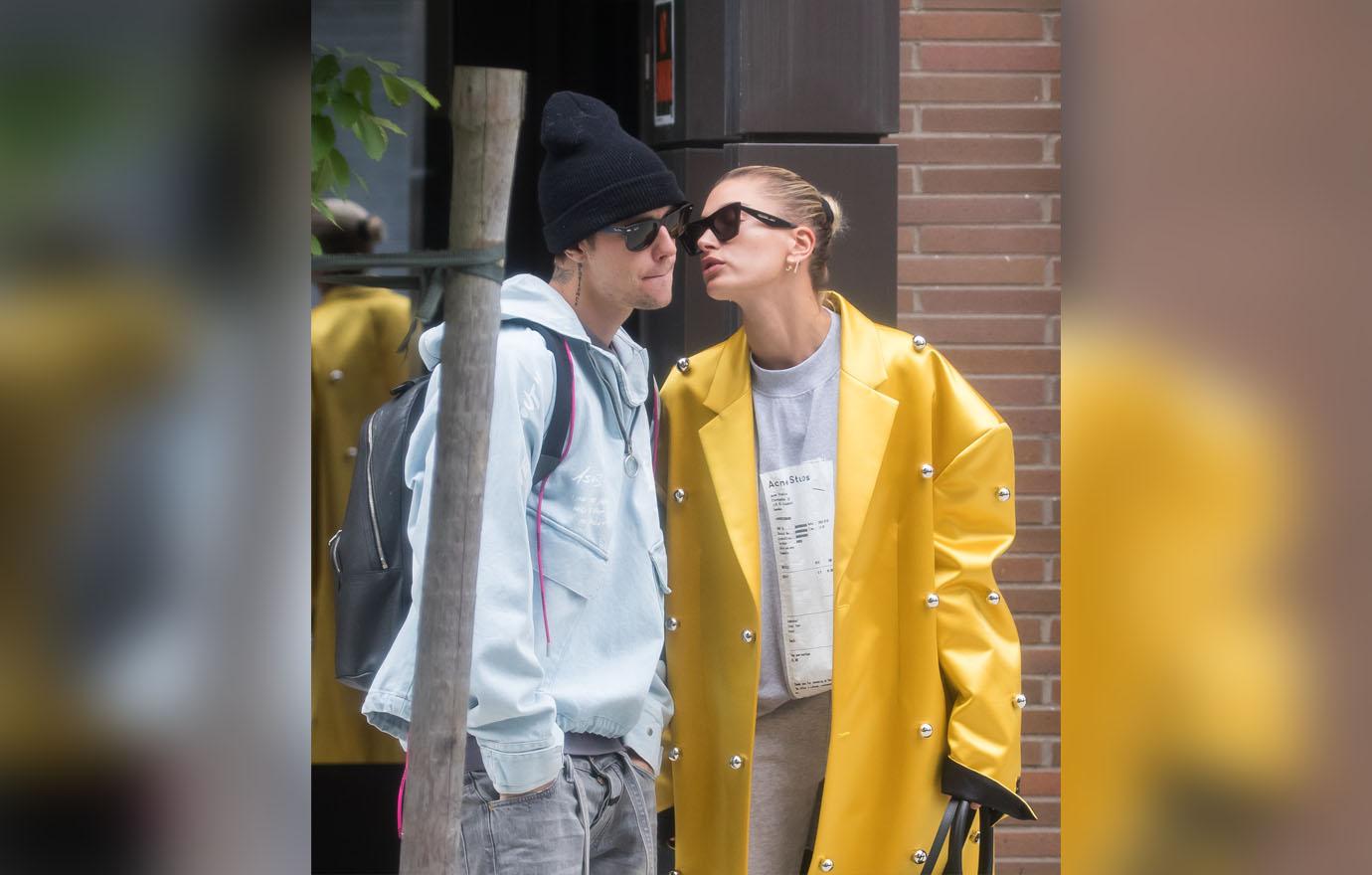 Shown here, Justin looks less than excited as Hailey leans in for what appears to be a kiss. The pair didn't even crack a smile!
Under The Radar
Hailey was dressed in an oversized bright yellow coat. Bieber, on the other hand, attempted to maintain a low profile with a black hat and sunglasses on.
Article continues below advertisement
Cold Shoulder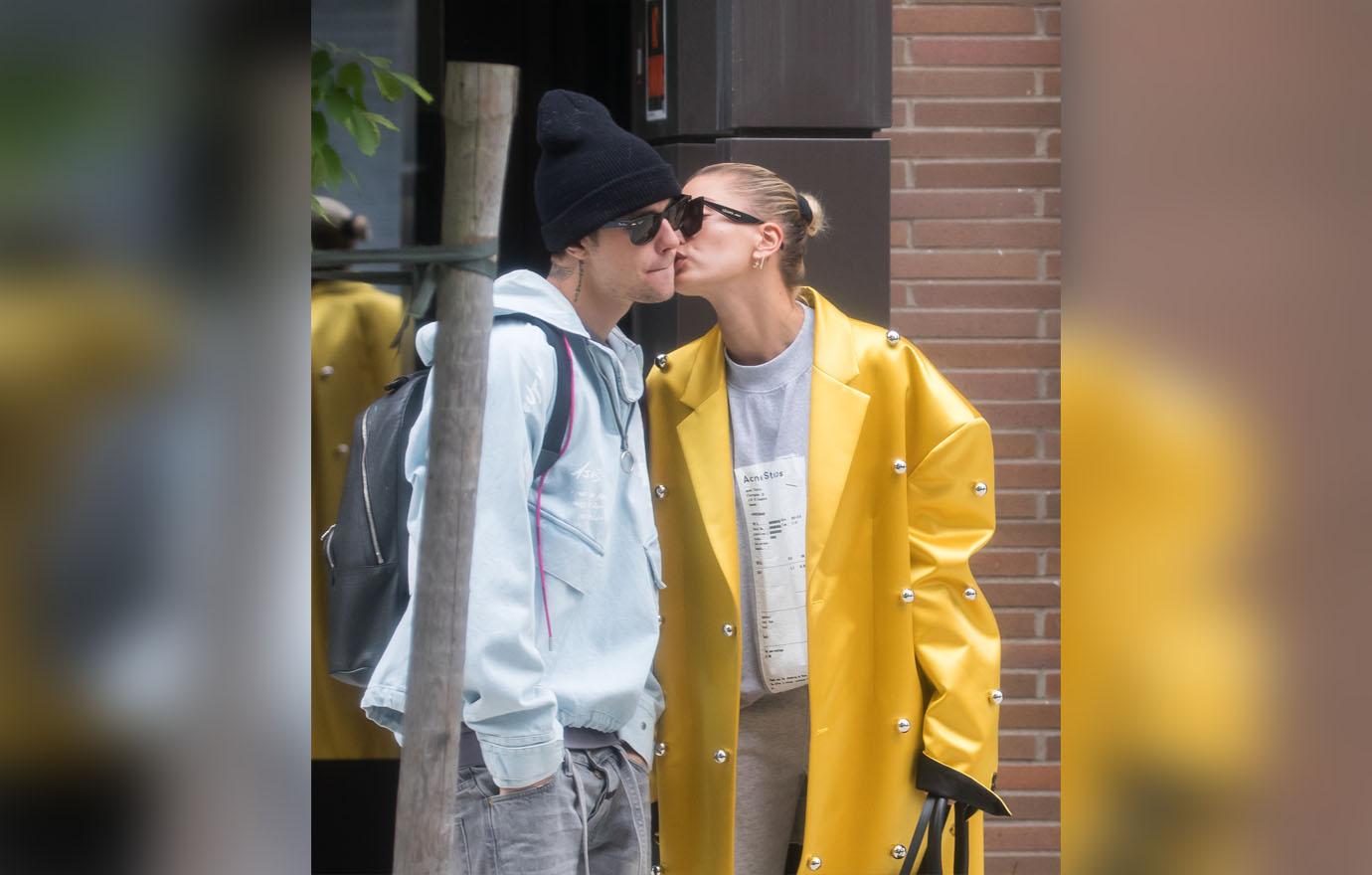 Bieber does not look pleased to receive a peck on the cheek from his wife. As RadarOnline.com readers know, the pair tied the knot in 2018.
Will It Last?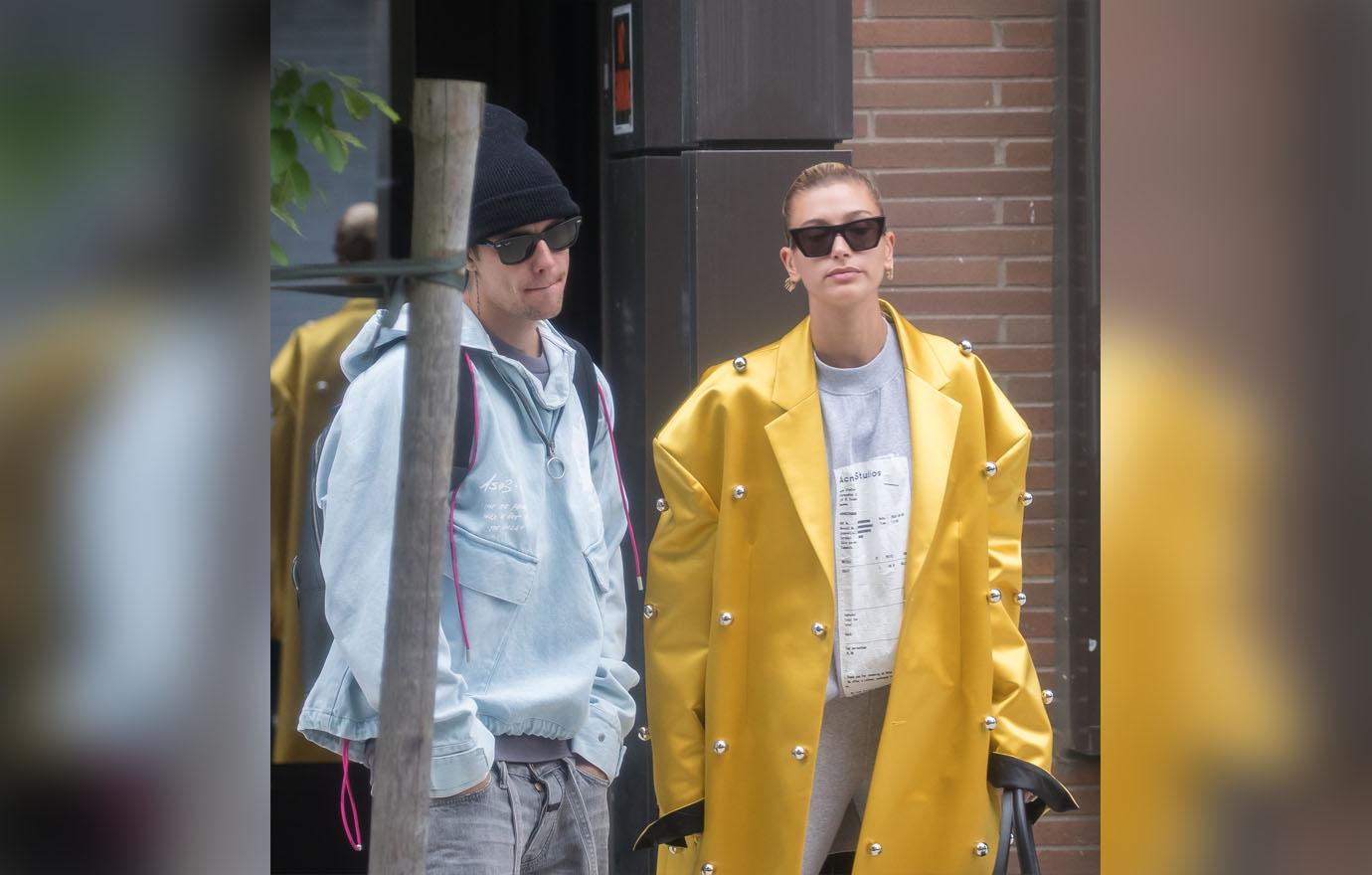 Could Selena's recent communication with her ex be getting in the way of the married couple? Time will only tell if the two can make it last.