Julie Chen And Les Moonves' Marriage Secrets And Scandals Exposed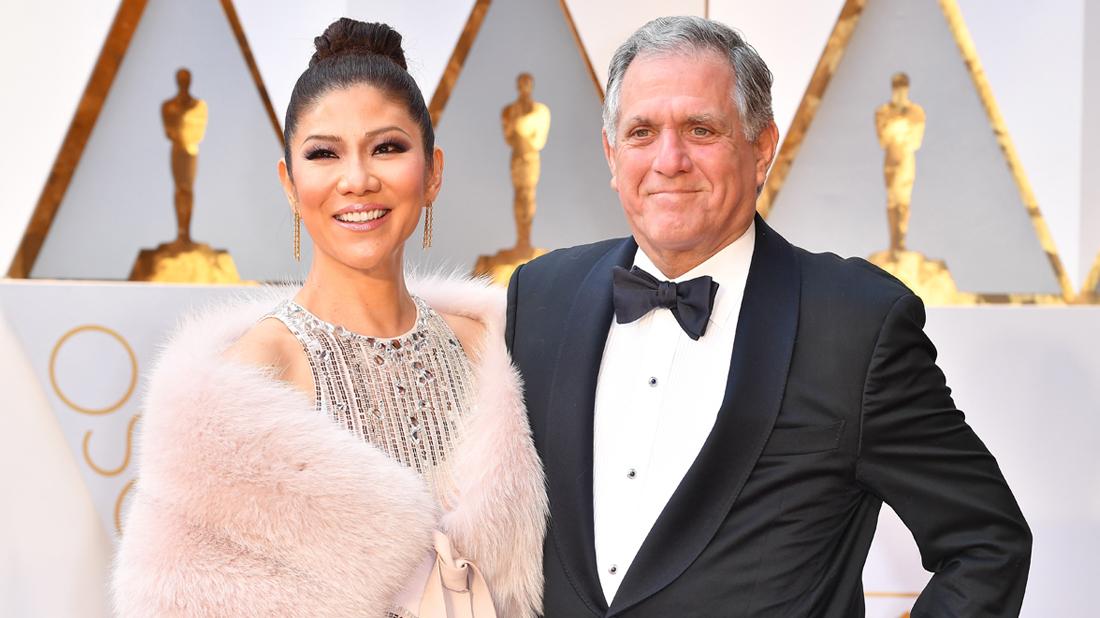 Julie Chen continues to stand by her husband Les Moonves after he was forced to step down from his CBS Chairman and SEO job in the wake of a sexual harassment scandal in 2018.
It was a huge fall from grace for the Hollywood power couple, who have been married for 14 years.
Then-CBS Morning news anchor Chen allegedly began dating Moonves when he was still wed to his first wife.
Moonves immediately married Chen when his divorce was final, they had a son, and lived the high life as he ran CBS and she hosted the network's shows The Talk and Big Brother.
Article continues below advertisement
In 2016, Chen gushed to an interviewer that her marriage to Moonves was wonderful and they never even argued.
However, they were hit by scandal in 2018 after women claimed that Moonves had sexually harassed them in the years before he'd married Chen.
Moonves has denied any misconduct.
But Chen left her co-host job on The Talk and Moonves quit as CBS titan amid the disgrace.
Since then, Chen has been right by Moonves' side on public dates—but the two have looked grim.
Scroll through Radar's gallery for more on their marriage secrets and scandals and how they've survived as a couple.
Work Before Love
Chen once said before meeting Moonves, she was obsessed with her career and had no desire to be a wife or mom. "I never wanted to have kids and I never wanted to get married," she told BuzzFeed News.
Article continues below advertisement
Other Woman?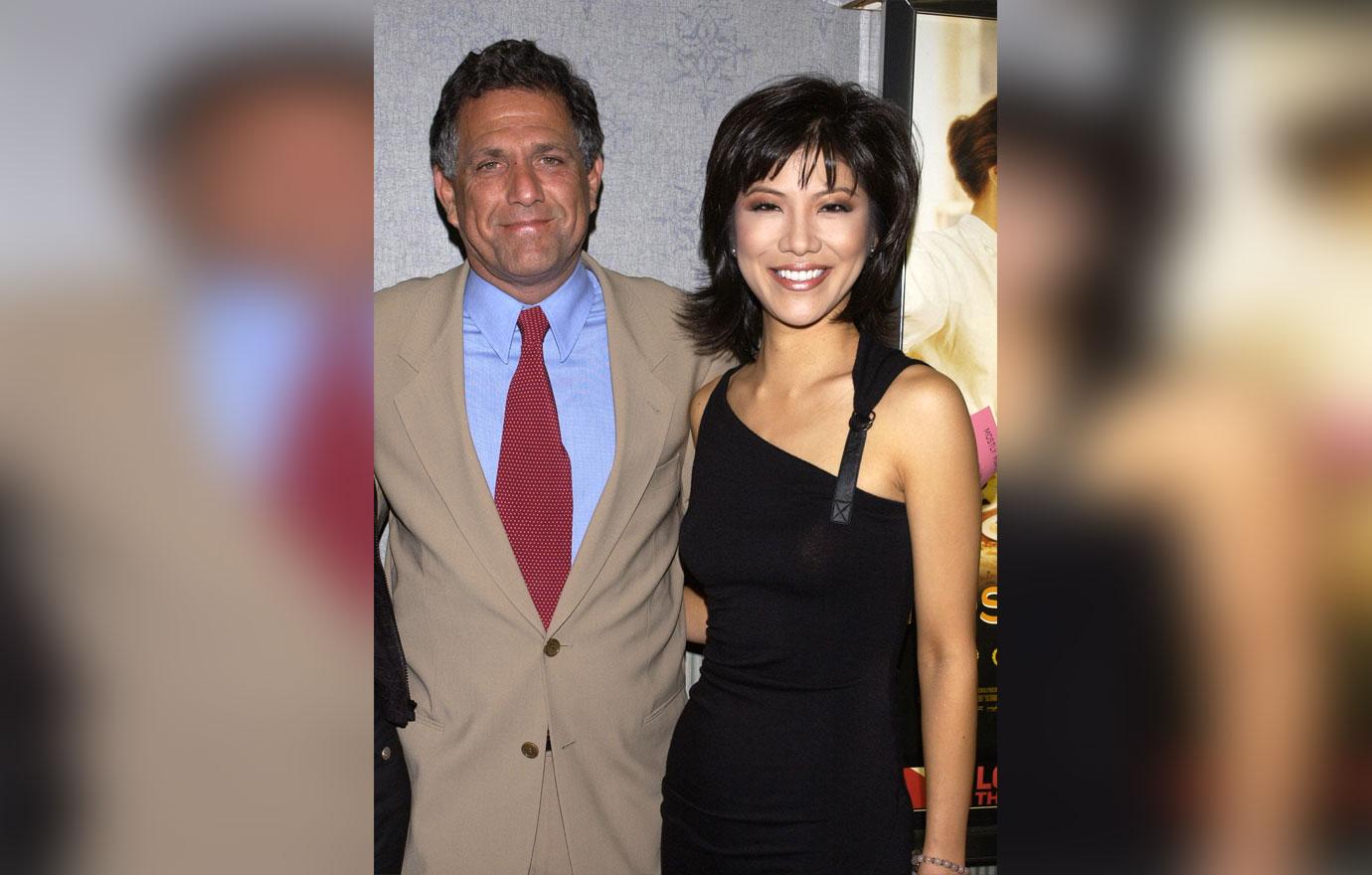 When Chen and Moonves started dating, he was still reportedly married to his first wife, Nancy Wiesenfeld, the mother of his three kids.
Article continues below advertisement
Wife's Pain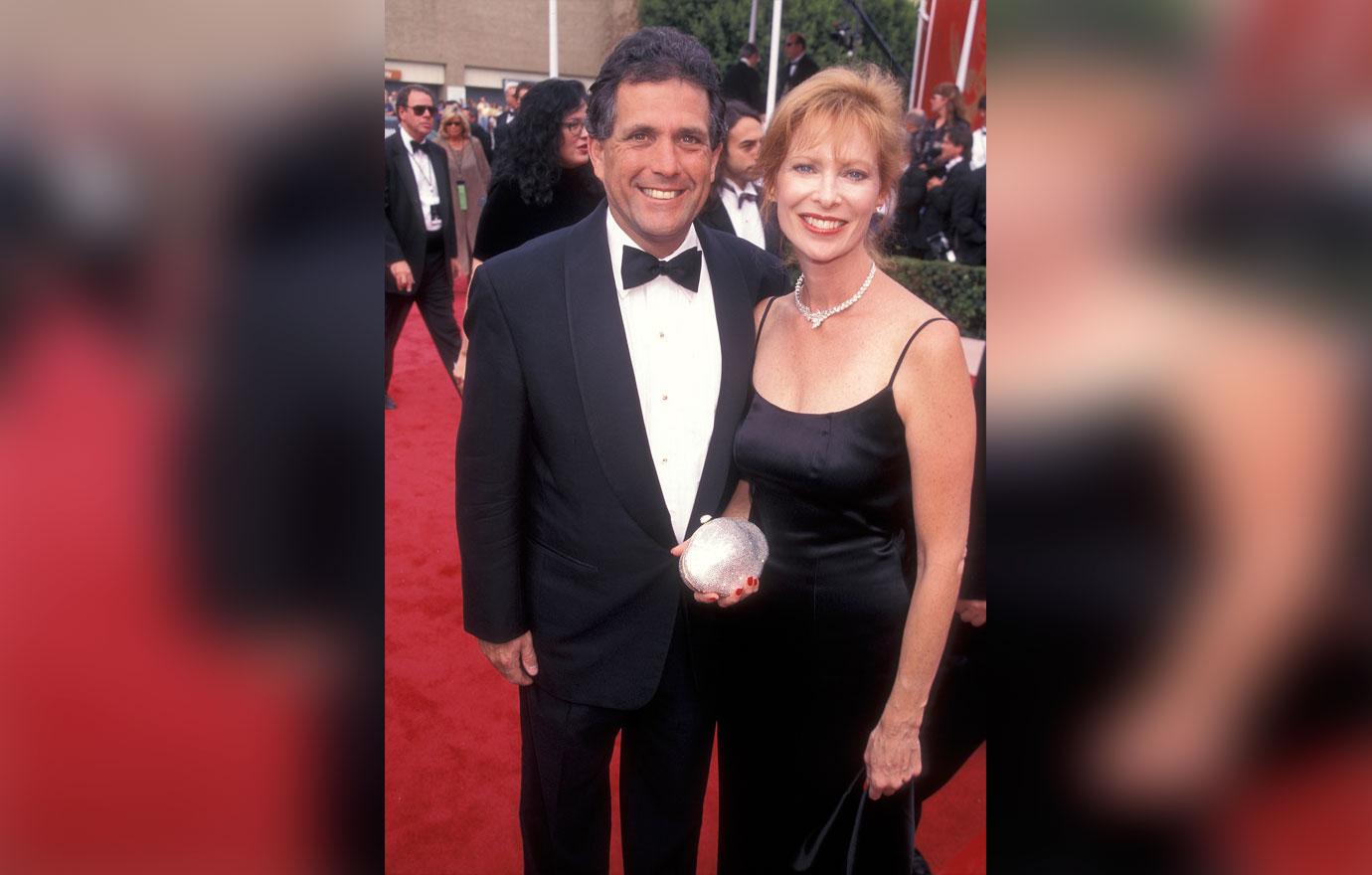 Moonves' first wife Wiesenfeld filed for divorce in April 2003, when he was seeing Chen. Wiesenfeld told the New York Daily News about their split, "I felt that everybody knew about what was going on between Moonves and Chen. And everybody did know. Except me."
Article continues below advertisement
Wedding Bells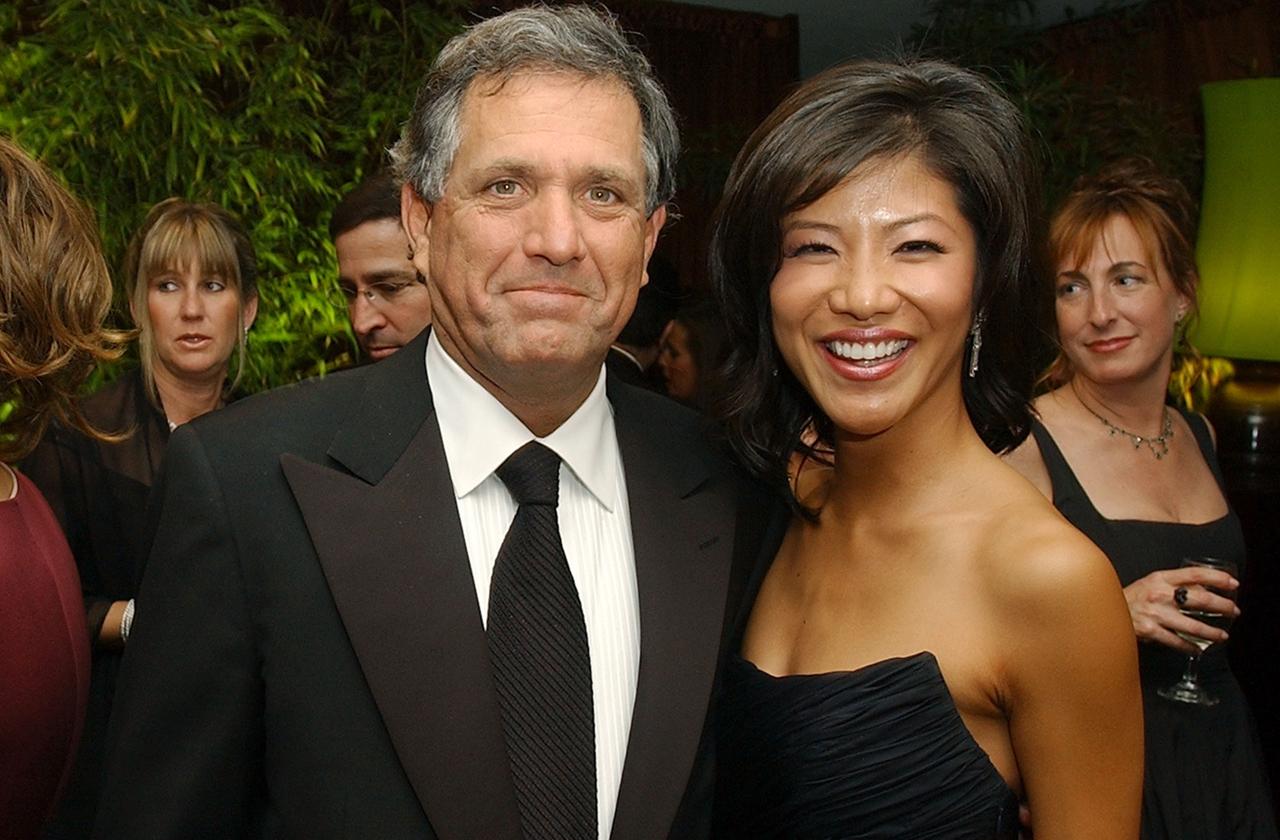 Chen and Moonves married in Acapulco, Mexico, in 2004, less than two weeks after his divorce from Wiesenfeld was finalized.
Article continues below advertisement
Much Younger Woman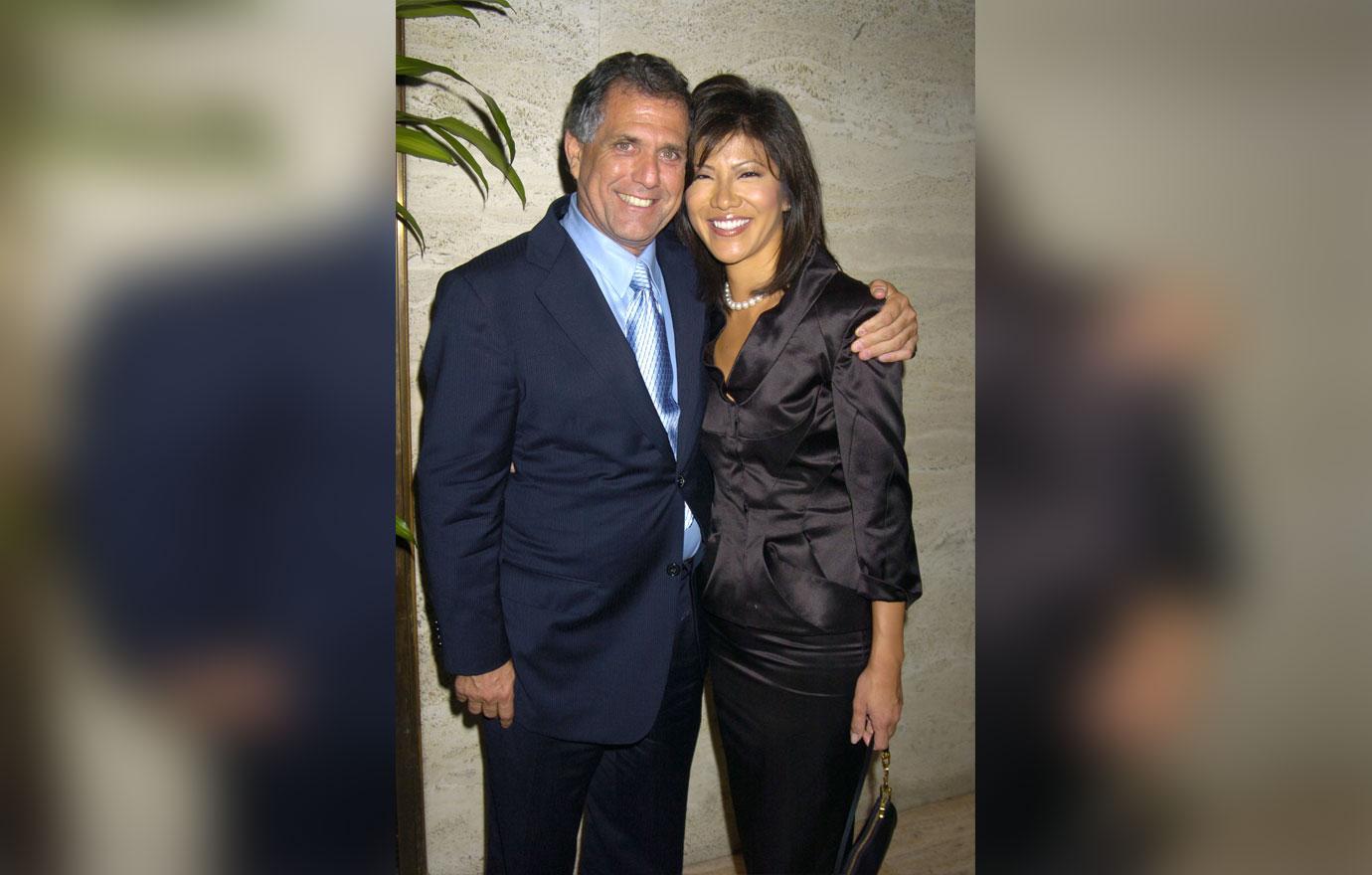 The CBS TV star and her husband Moonves have a big age difference --she is 21 years his junior. When Chen and Moonves tied the knot, she was 34 and he was 55.
Article continues below advertisement
Baby Joy At Last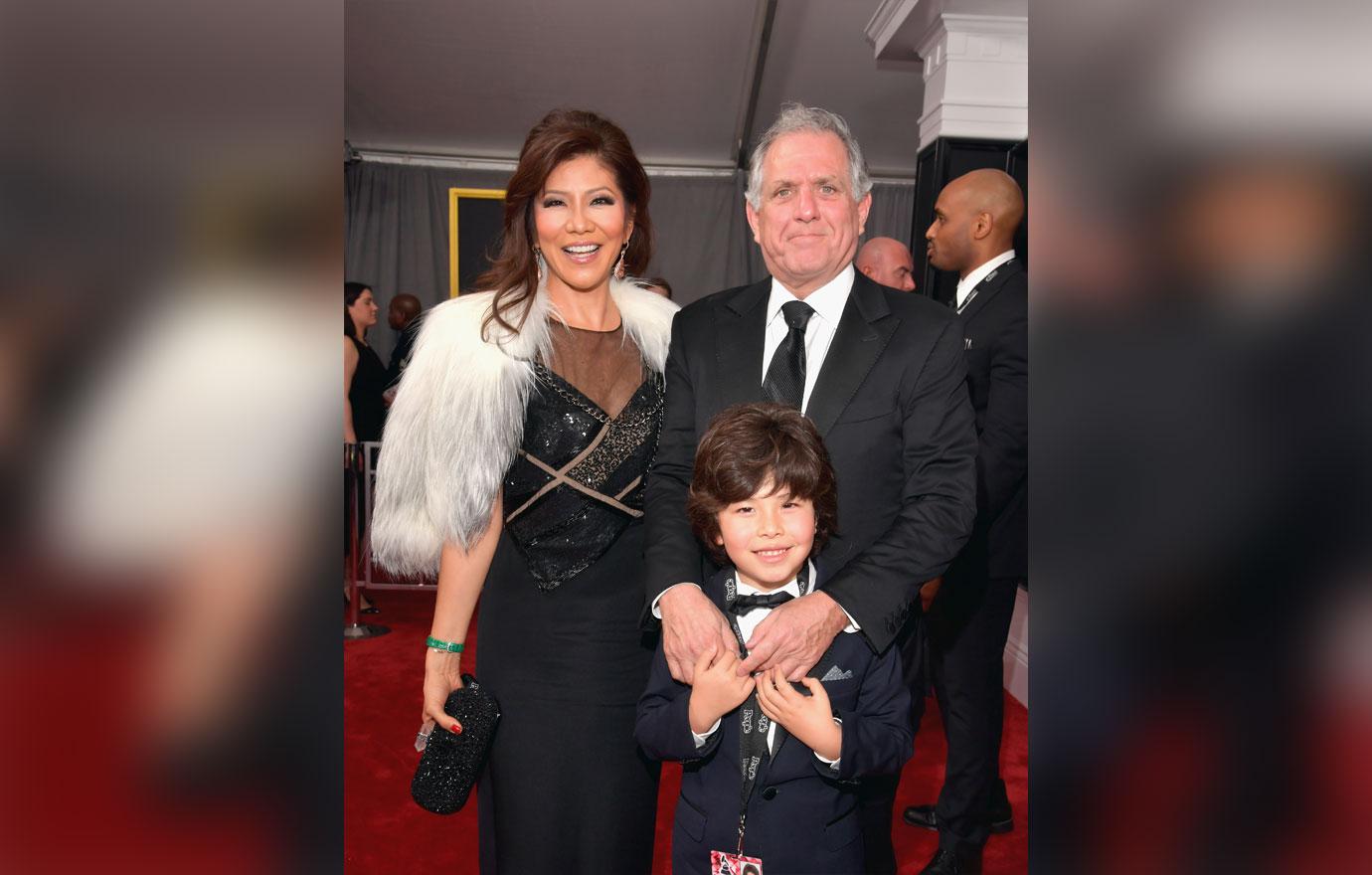 Chen was 39 when she gave birth to Moonves' son Charlie in 2009.
Article continues below advertisement
Husband Help?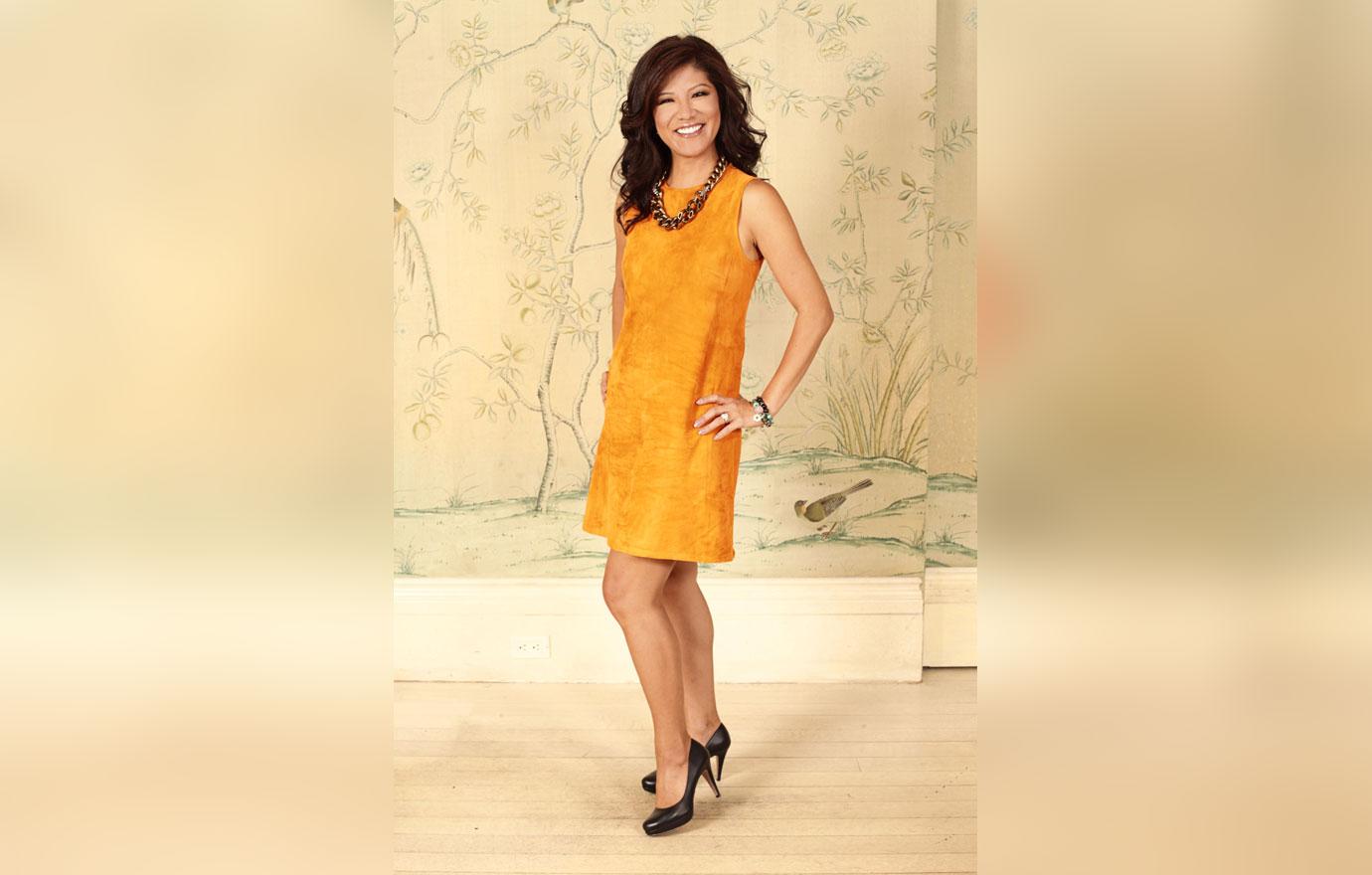 Haters wondered if Chen, who joined CBS' The Talk in 2010, got the high-profile gig because she was married to the network's boss. But Moonves insisted at the time that marrying him might have actually HURT Chen's career. And Chen herself said things were awkward: "I had already spent a good chunk of time working with my CBS co-workers and then the day we got married, I saw certain people treat me differently."
Article continues below advertisement
Firing Back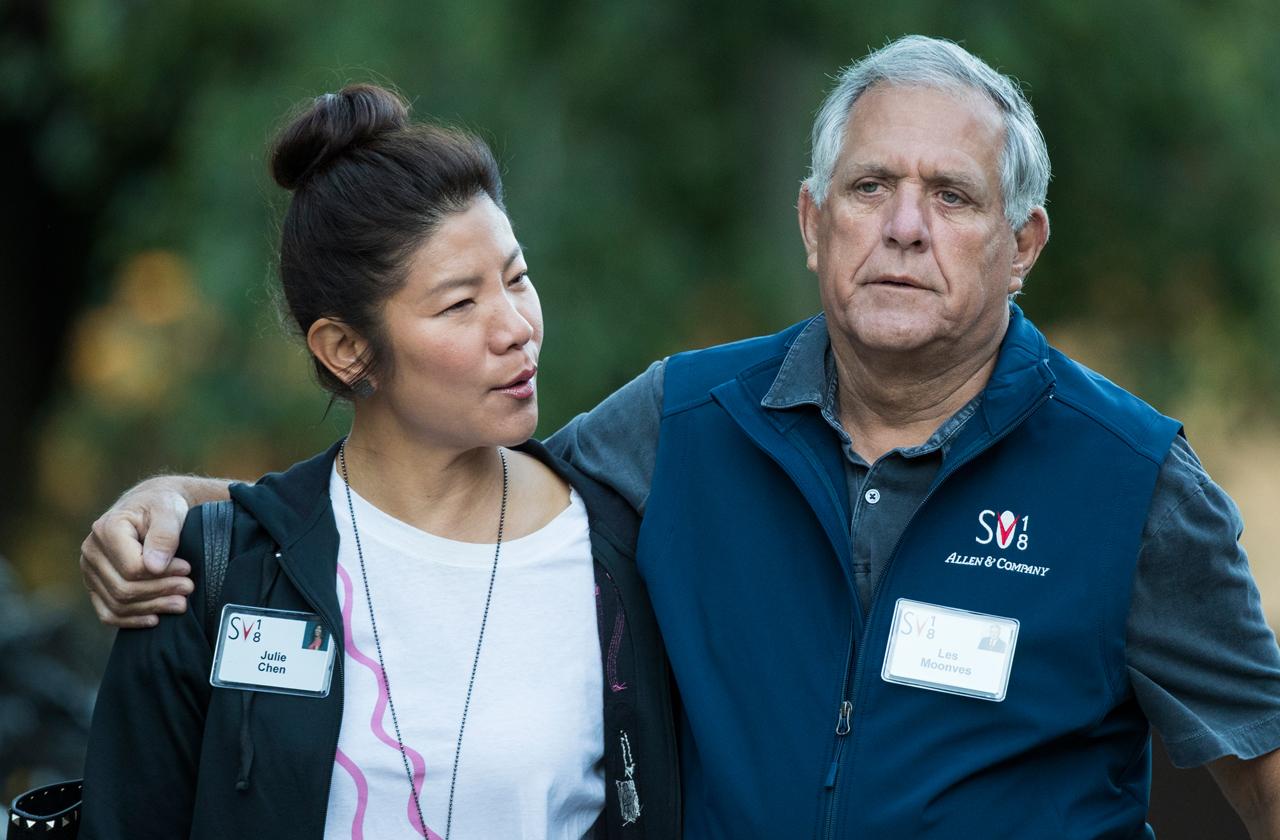 In 2011, The New York Post reported that Chen had allegedly mentioned Moonves as a threat to her fellow The Talk co-stars. The publication claimed that Chen had told them, "My husband can fire you're a**** any day." But Moonves defended her in Newsweek, saying, "Anybody that knows my wife knows she would never say that."
Article continues below advertisement
Ice Ice Baby?
Chen told to Larry King in a 2016 interview about her and Moonves, "We really don't fight. I'm a very easygoing person—I wake up happy—and my husband, he has learned how to count to 10 backwards in his head. He says, you have no idea how many times I bite my tongue, because the one time he didn't, he doesn't respond well to ice cold, I will shut off and shut down. It works. I won't even be in the room for you to ask, what's the matter? I will ice you out."
Article continues below advertisement
Fight Free?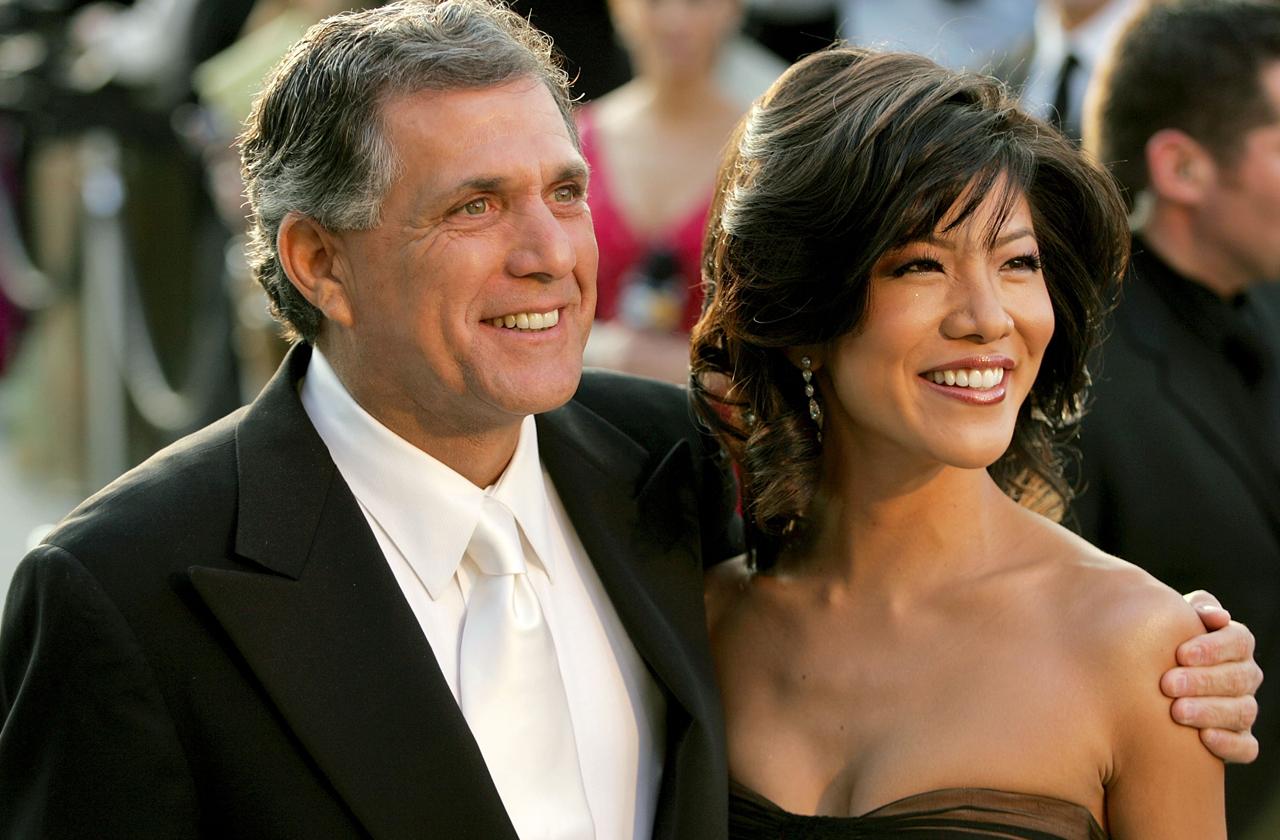 In Chen's 2016 interview with King, she revealed, "Very early on my husband said to me, 'Let's never say something to the other person where—just know anything you say, you can't take it back.' So never hit below the belt, no matter how emotional you're feeling, or vulnerable, or hurt, or angry."
Article continues below advertisement
Fast Fall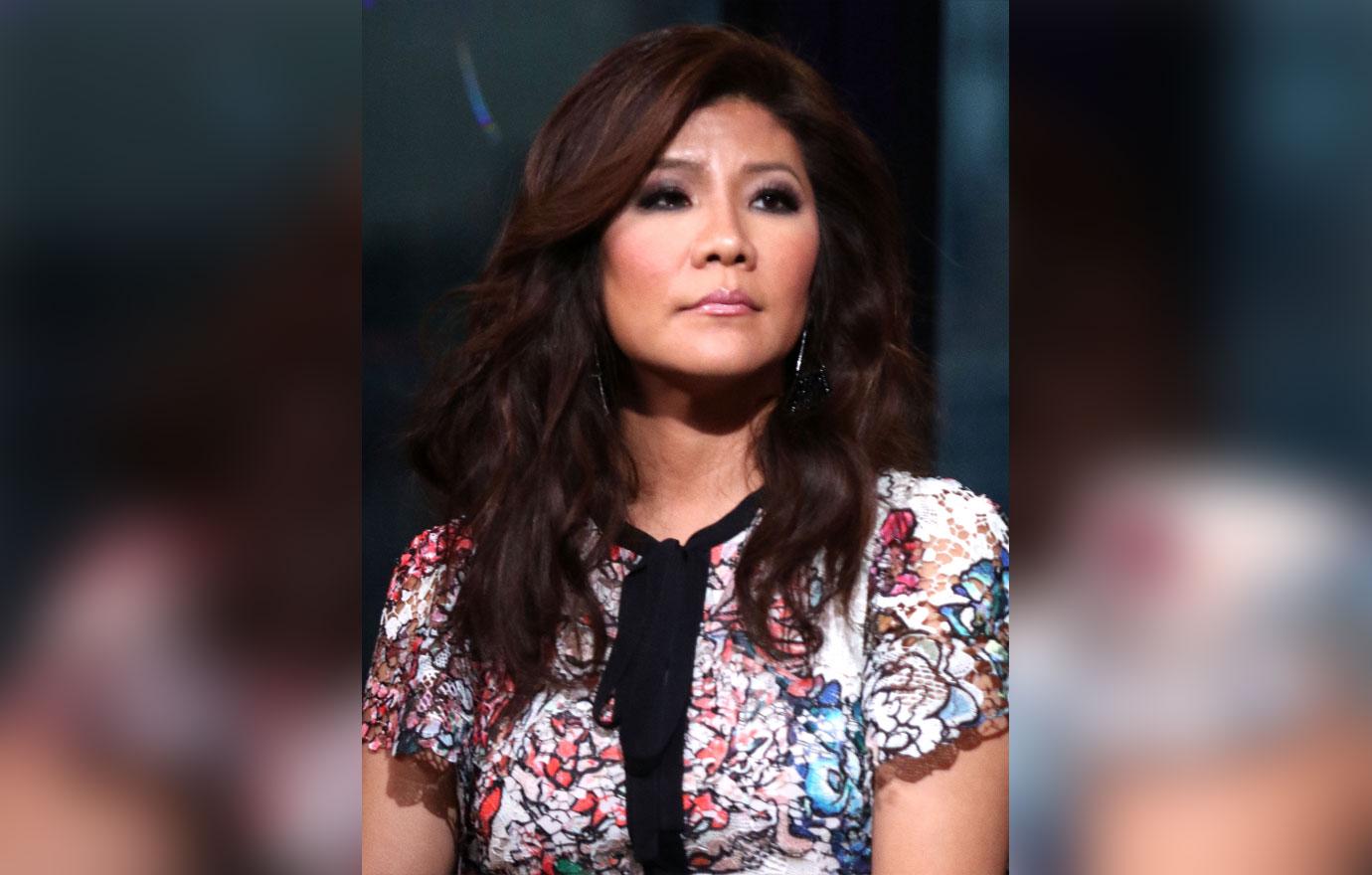 In summer 2018, 12 women accused Moonves of sexual harassment dating back years, including alleged forcible touching during business meetings. Moonves denied any misconduct, and Chen defended her man, writing in a tweet, "I have known my husband, Leslie Moonves, since the late '90s, and I've been married to him for almost 14 years. Leslie is a good man and a loving father, devoted husband and inspiring corporate leader. He has always been a kind, decent and moral human being. I fully support my husband and stand behind him." But as RadarOnline.com readers know, Moonves resigned as chairman of the eye network on September 9, 2018 after the scandal.
Article continues below advertisement
Paging Tammy Wynette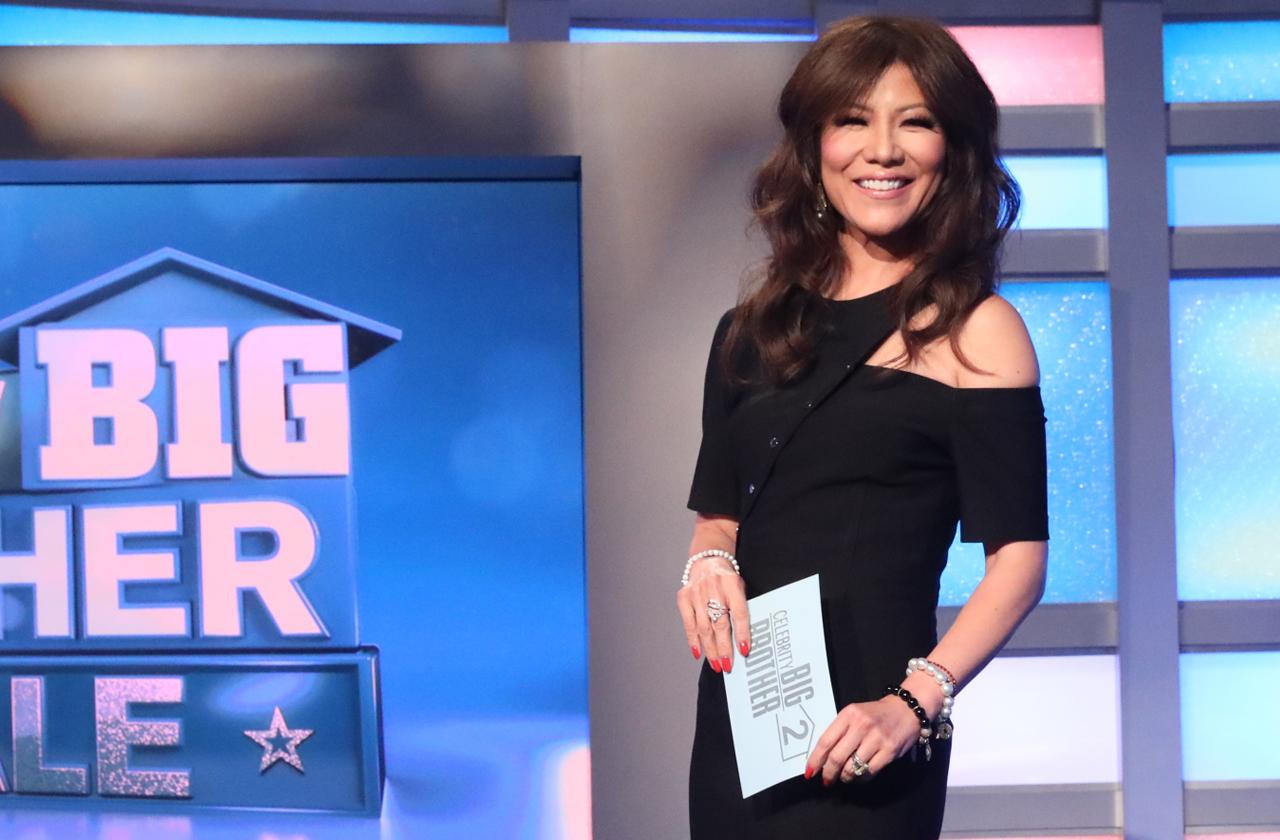 Despite his CBS end, Chen continued to show her solidarity with husband Moonves into 2019, announcing she was "Julie Chen Moonves" in signing off of a Celebrity Big Brother episode.
Article continues below advertisement
No More Talk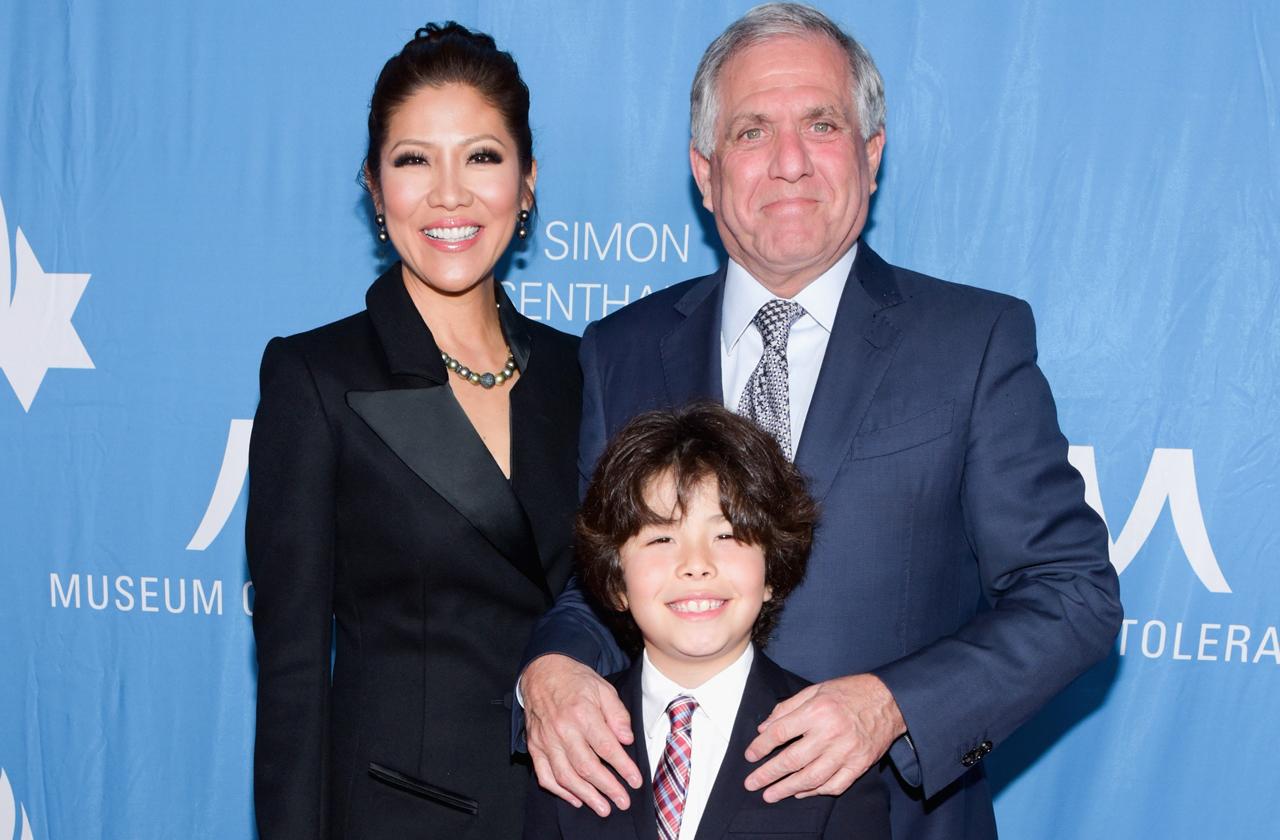 Chen quit co-hosting The Talk after Les' scandal, making an emotional announcement on the show. "Right now, I need to spend more time at home, with my husband and our young son," the veteran TV star said.
Article continues below advertisement
Faithful Husband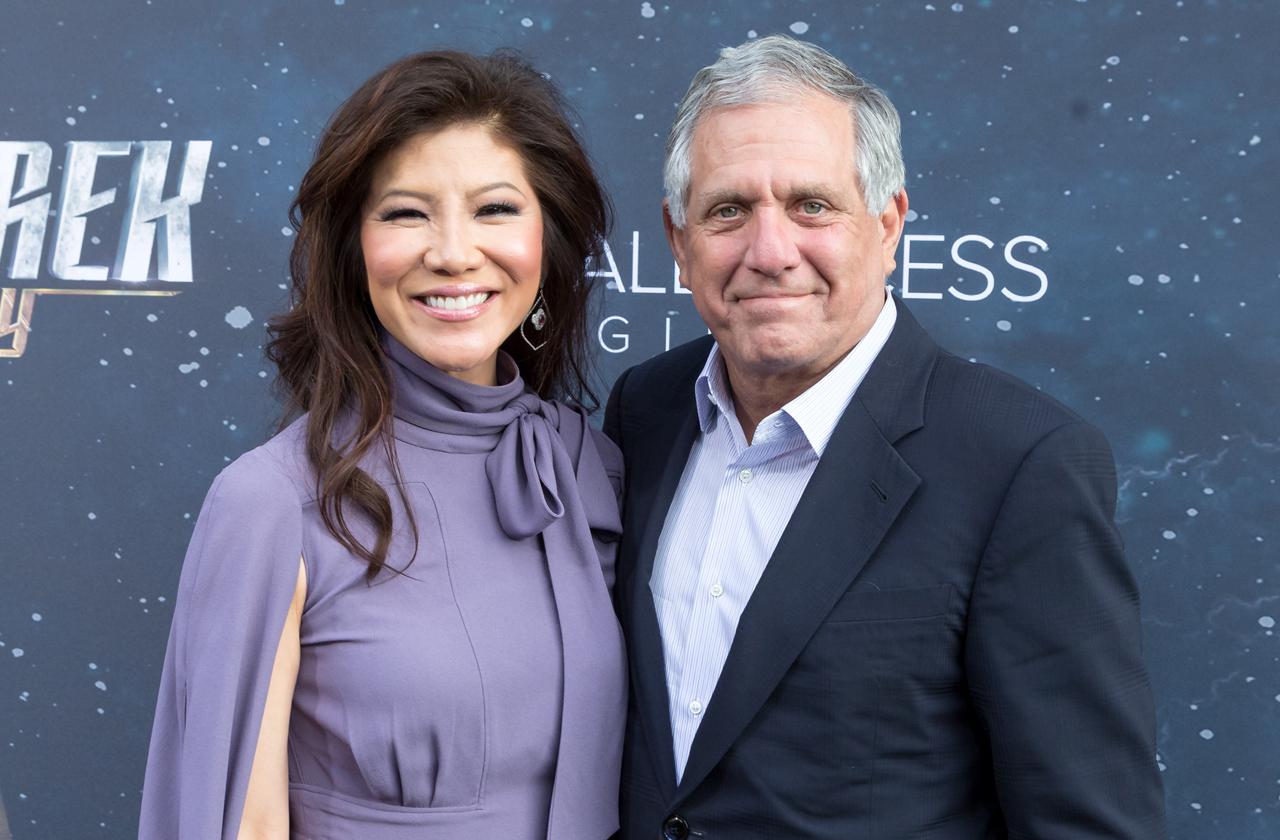 The New York Times reported that Moonves' alleged sexual harassment had ended when he had married Chen, citing an internal draft report prepared for CBS' board of directors. According to the report, Moonves had allegedly demanded sex from multiple female colleagues before and after he came to work at CBS in 1995, but his alleged misconduct stopped after he wed Chen in 2004.
Article continues below advertisement
Favorite Date Spot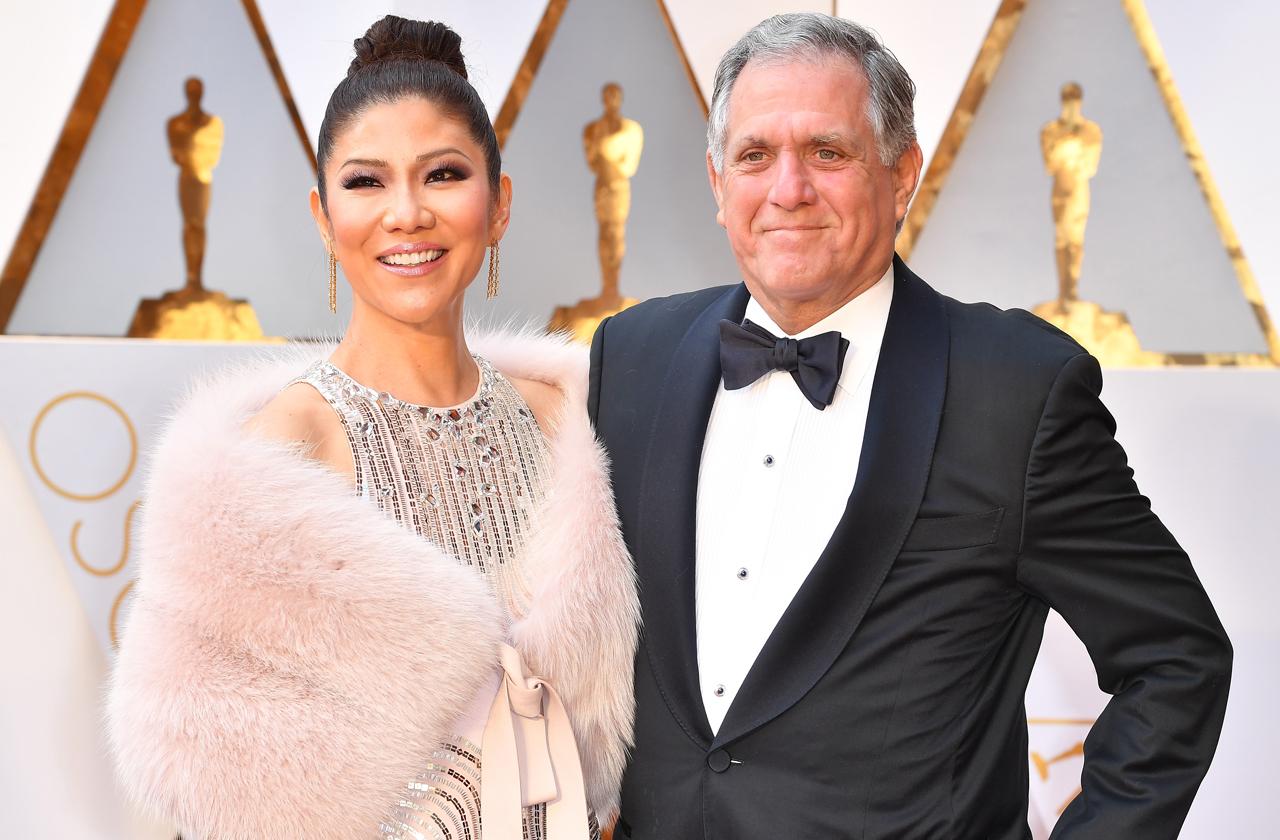 Article continues below advertisement
Sticking Together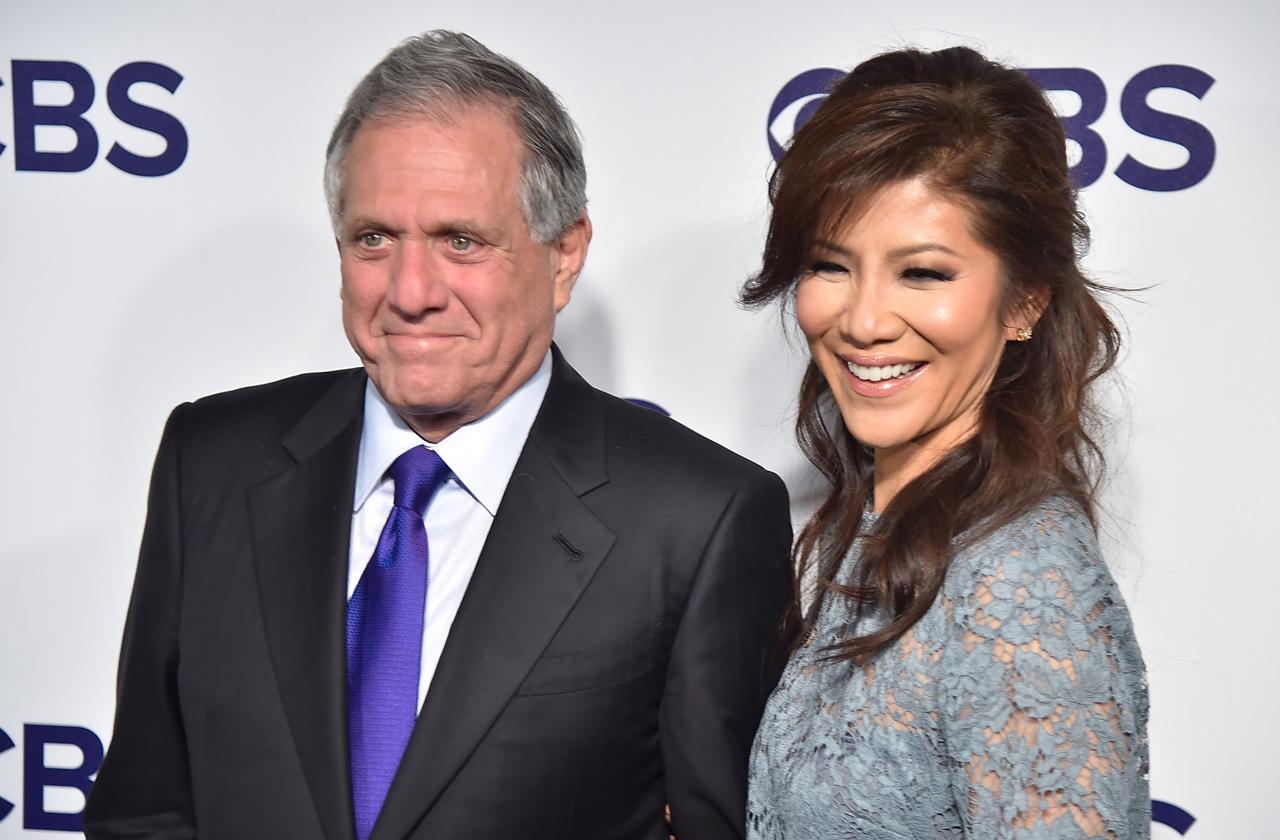 Page Six recently reported that Chen has been devoted to Moonves since he left CBS. "They're spending a lot of time together. She thinks he didn't do anything wrong," a source told the publication. "She's very loyal and is very supportive. She's a fighter and she sticks by her man." A rep for Chen confirmed to Page Six, "Julie remains committed to her marriage and is focused on her family. In fact, this has drawn Julie and her husband as well as their entire family closer than ever."
Article continues below advertisement
Date Downer?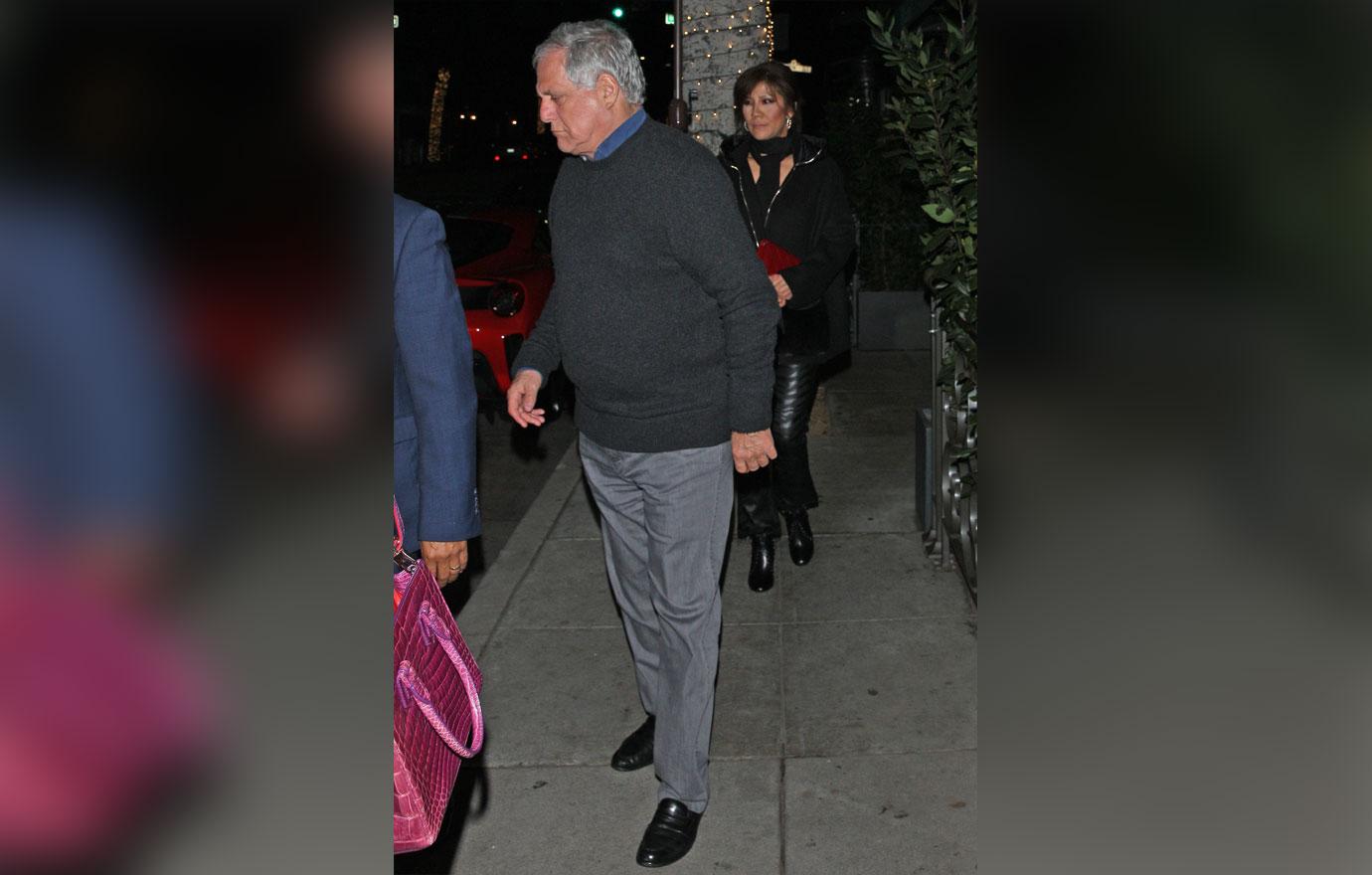 Chen and Moonves appear to be coping with his career downfall, but they looked grim while leaving Madeo restaurant in Beverly Hills on March 23, 2019 after a date night with friends. Their long faces showed the strain that the two have weathered.