Violent Fights, Cocaine & Affairs! Book Exposes JFK Jr. & Carolyn's Toxic Marriage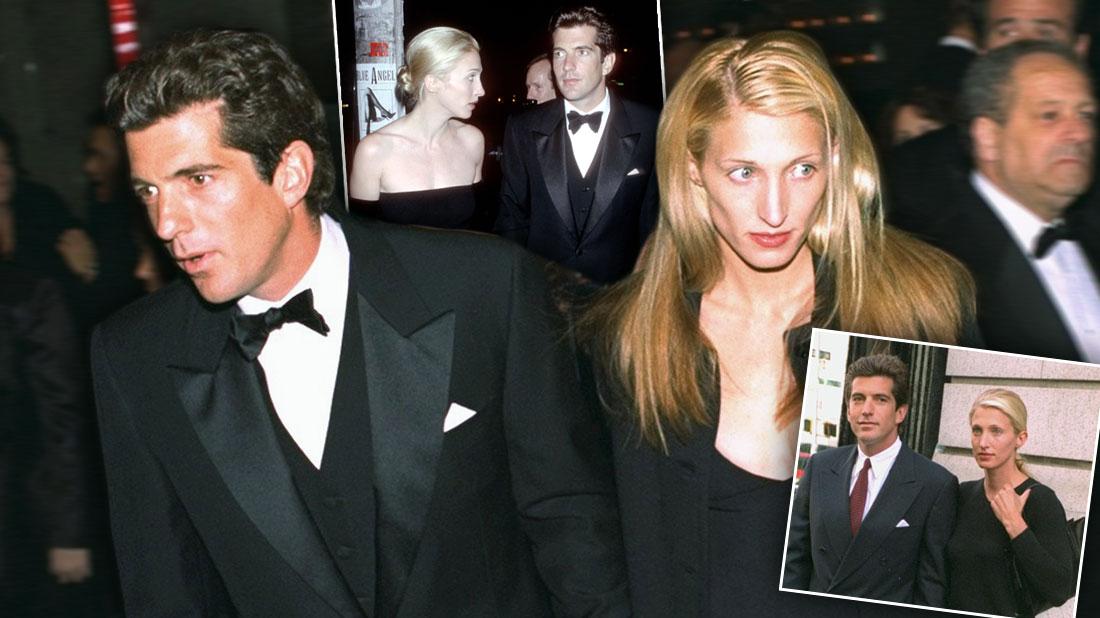 It's been 20 years since John F. Kennedy Jr.'s plane crashed off the coast of Martha's Vineyard, killing the only son of John F. Kennedy and Jacqueline Kennedy Onassis, his wife Carolyn Bessette, and her sister Lauren.
Now, on the anniversary of the tragic deaths that took place on July 16, 1999, RadarOnline.com can exclusively go inside the couple's tumultuous marriage that was on the brink of divorce.
Article continues below advertisement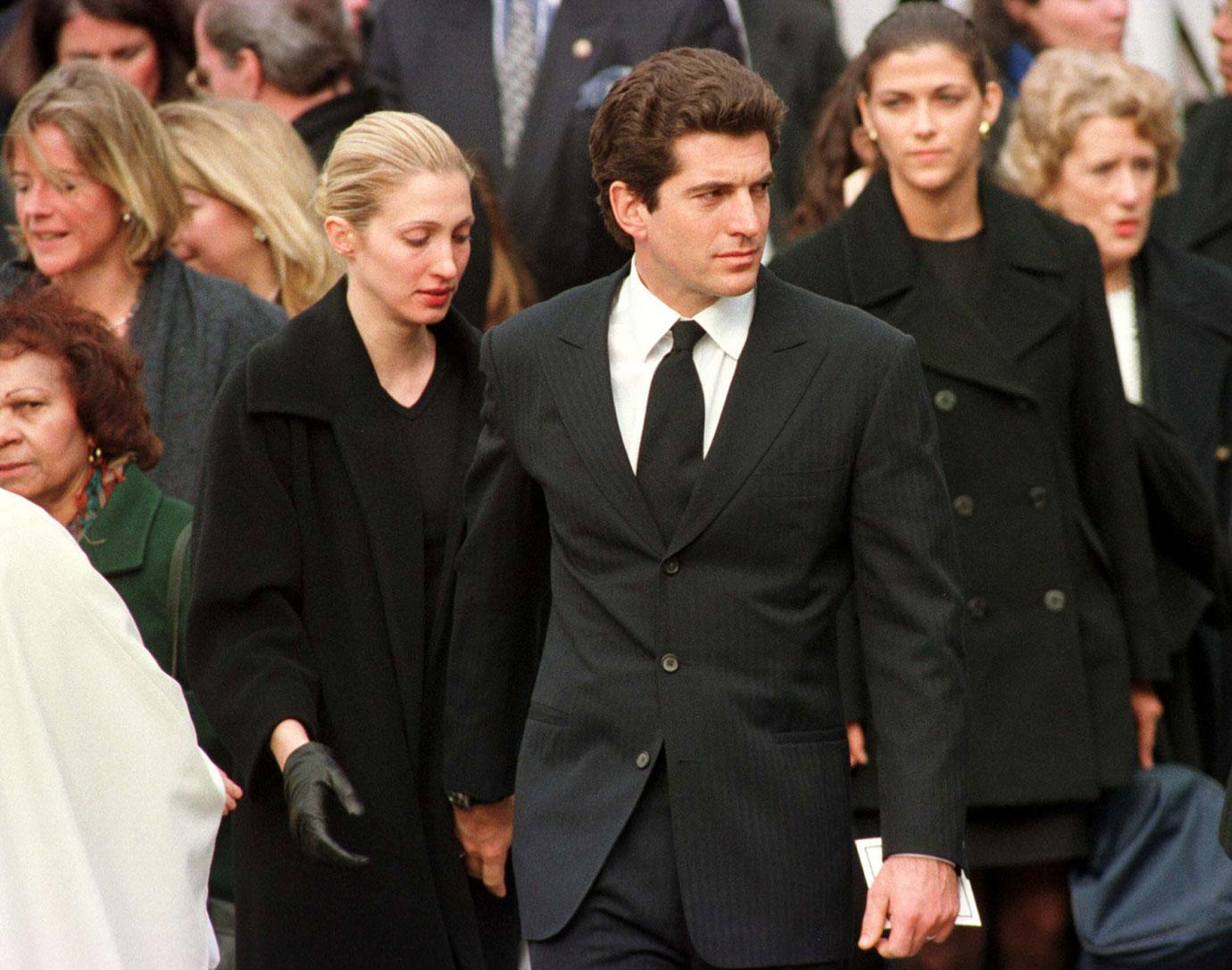 While still dating actress Daryl Hannah, John met Carolyn, who worked as a personal stylist at Calvin Klein in New York City. Carolyn was dating model Michael Bergin when she met her future husband, even telling her boyfriend that she was "under-impressed" by him. "In reality, that first encounter led to a brief romance," Gillon wrote. "In the summer of 1990, Carole Radziwill recalled staying at a house that John and Anthony shared in East Hampton, when Carolyn came bouncing out of John's bedroom." Carole, who was on The Real Housewives of New York, was married to John's cousin Anthony, who passed away from cancer in August 1999.
Bad Reputation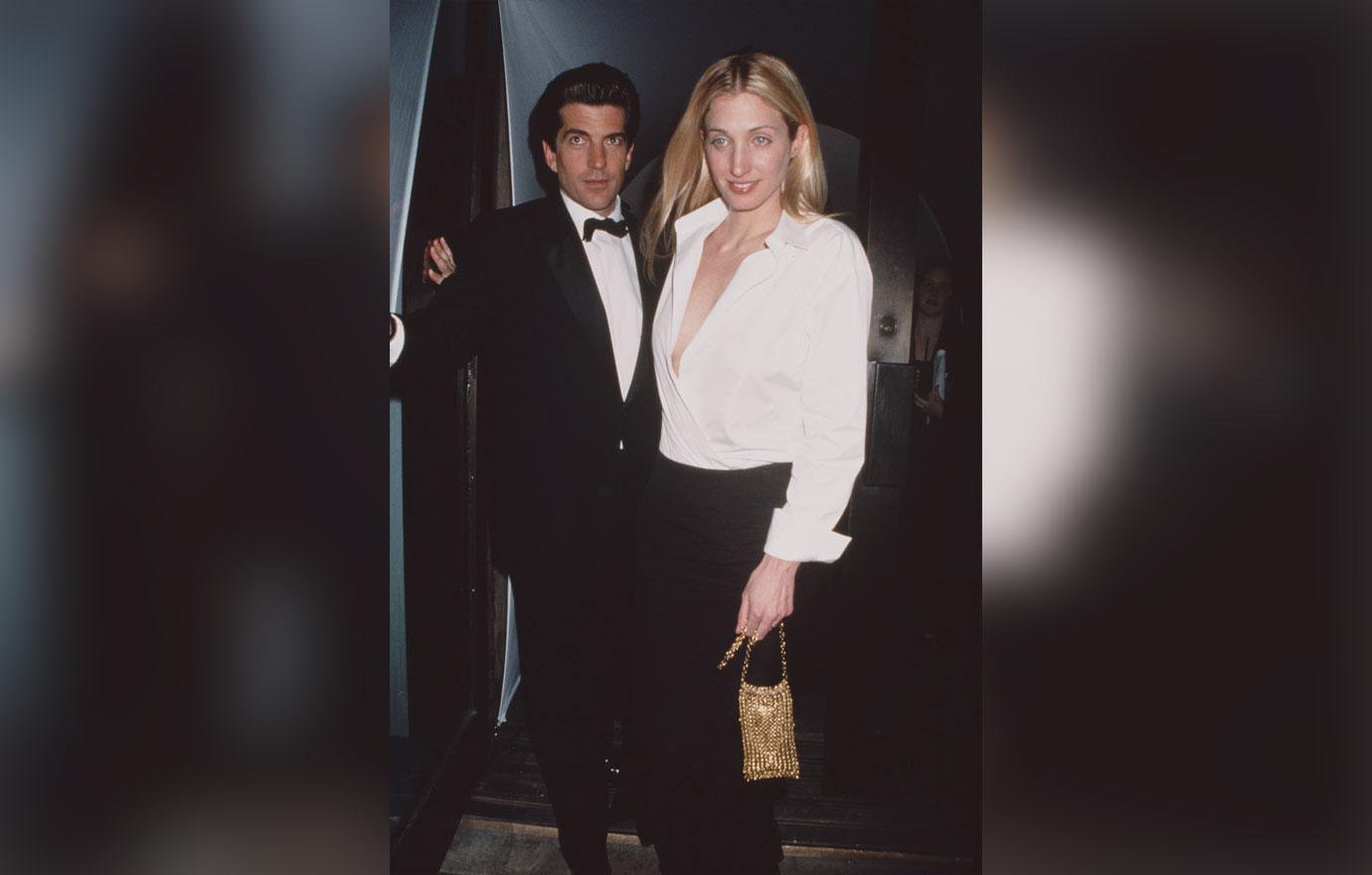 Carolyn attended Boston University, where she gained a reputation for "dating influential men on campus" and "going out to local clubs." Her friend Grace told the author that Carolyn's dream man was JFK Jr. "I'm going to get him," the "man-eater" insisted to her college friend. "I'm going to move to New York and I'm going to get him." Gillon continued to write, "That obsession was not the only disturbing revelation about Carolyn. When Grace asked her what she wanted to do with her life, Carolyn stated, 'I want to be famous. Maybe if I hook up with the right guy I will be famous.'"
Toxic From The Beginning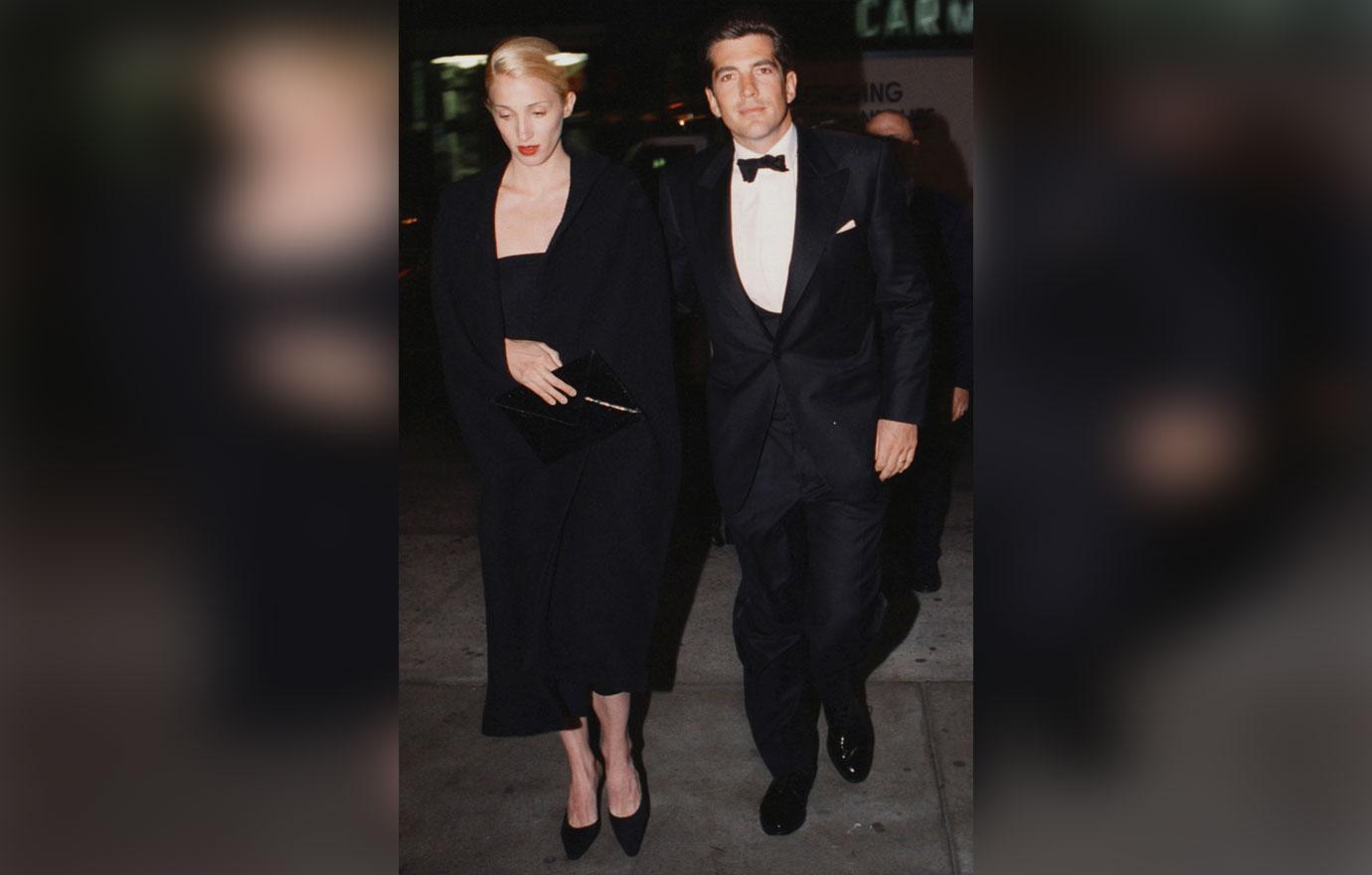 Their relationship was rocky from the start. "Carolyn now played hard to get," Gillon penned. "If John did something to upset her – like canceling dinner at the last minute – she would scream at him, 'F**k you! I'm going off with Michael!"
Article continues below advertisement
Hard Partier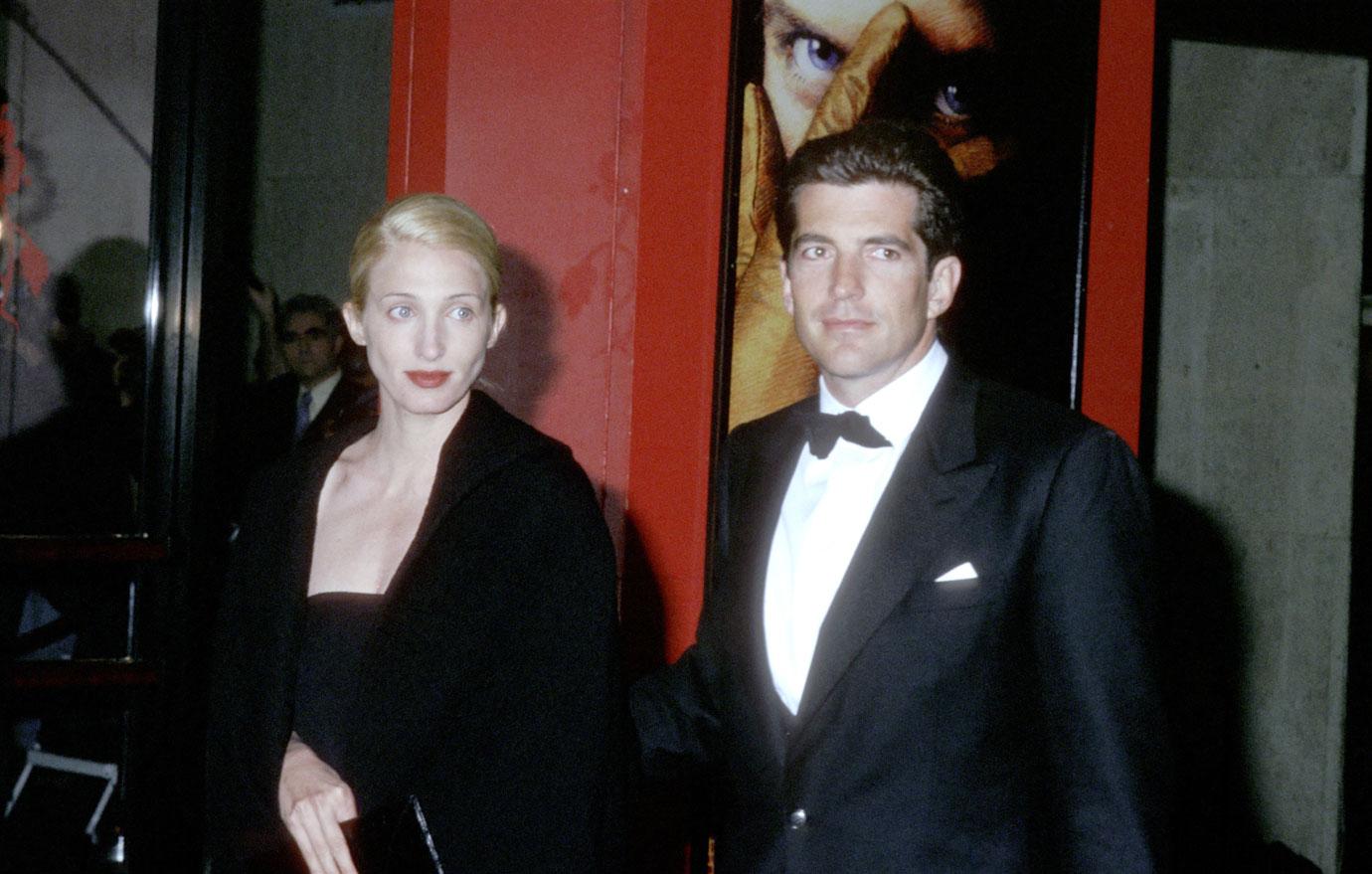 John tried to gather information about Carolyn from others. "The friend, who wishes to remain anonymous, recalled that he did not deliver a 'flattering' report," Gillon claimed. "'She does a lot of blow, she stays out late, she knows how to reel in guys and play guys, she dated the star football player in high school, the captain of the hockey team in college. Be careful.'"
Article continues below advertisement
Happily Ever After?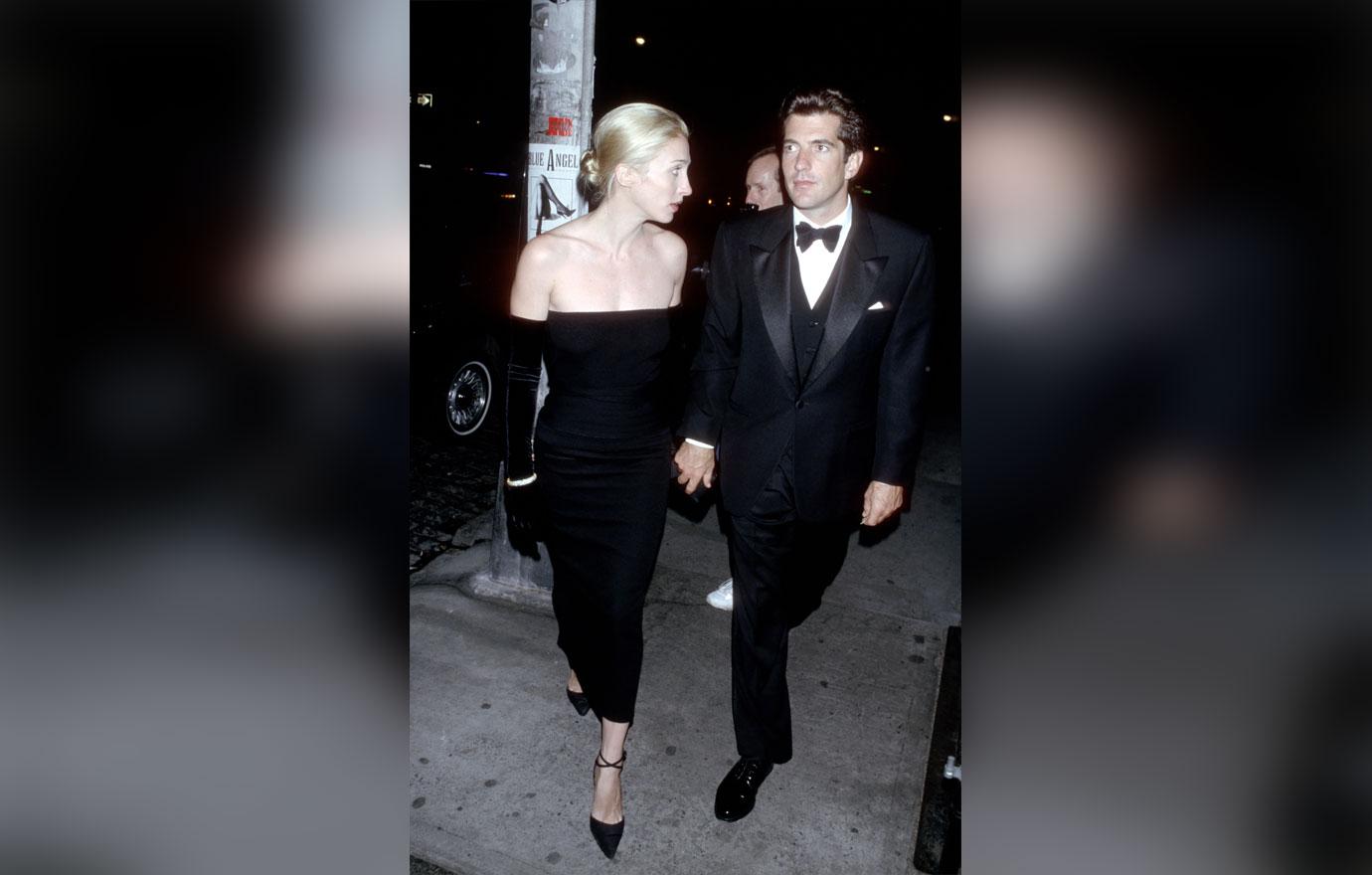 But JFK Jr. ignored the advice, as he proposed over July 4 weekend in 1995 during a fishing trip in Martha's Vineyard. "John took her out on the boat, knelt down on one knee, and said, 'Fishing is so much better with a partner,' as he pulled out a platinum band sparkling with diamonds and sapphires – a replica of the ring his mother had worn," Gillon wrote. She did not say yes, but instead agreed to eventually get married. She came to realize that marriage with JFK Jr. would be "very different from fantasizing about it." She also said that at age 29, she "wasn't ready to settle down." She even feared that she couldn't live up to his iconic mother. He assured her that he "wanted to marry her, not his mother."
Article continues below advertisement
Blowout Fight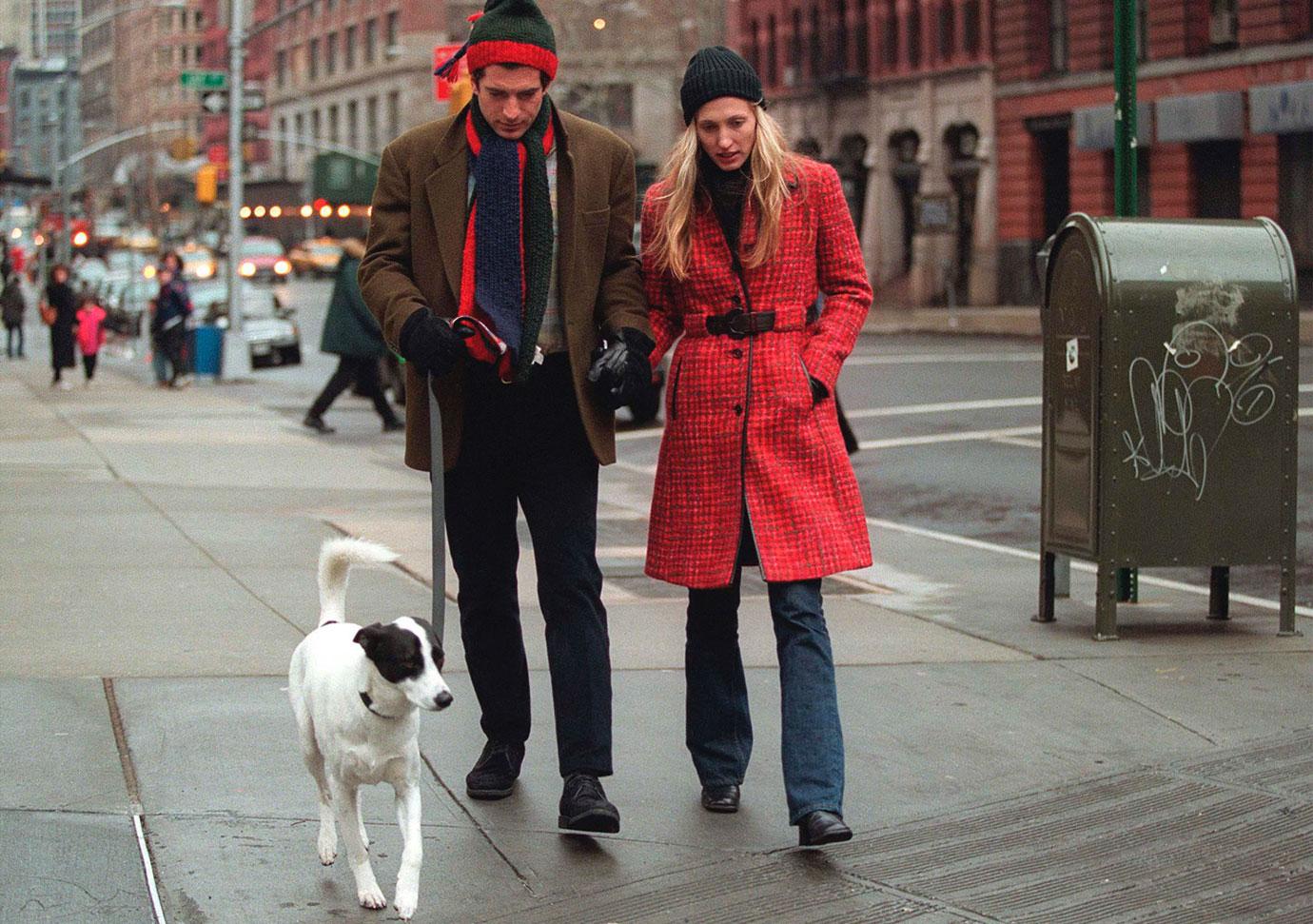 In February 1996, The National ENQUIRER captured photos and videos of the couple in a loud and physical fight while in Washington Square Park. "John was captured yelling at her, pointing his finger in her face while she grabbed the back of his neck," Gillon penned. According to a witness, "He got hold of her wrist with his left hand; they are wrestling with each other. His right hand is between them; he could be lashing out or he could be protecting himself." John then allegedly tried to rip her engagement ring from her finger. A photo then showed JFK Jr. sitting on the pavement with his head in his lap. Carolyn went over to him to console him. They then walked away "as if nothing had happened." Rumors circulated that John "had hit Carolyn." Gillon explained how the fight stemmed from her ongoing complaint that he "let people walk all over him."
Article continues below advertisement
Secret Wedding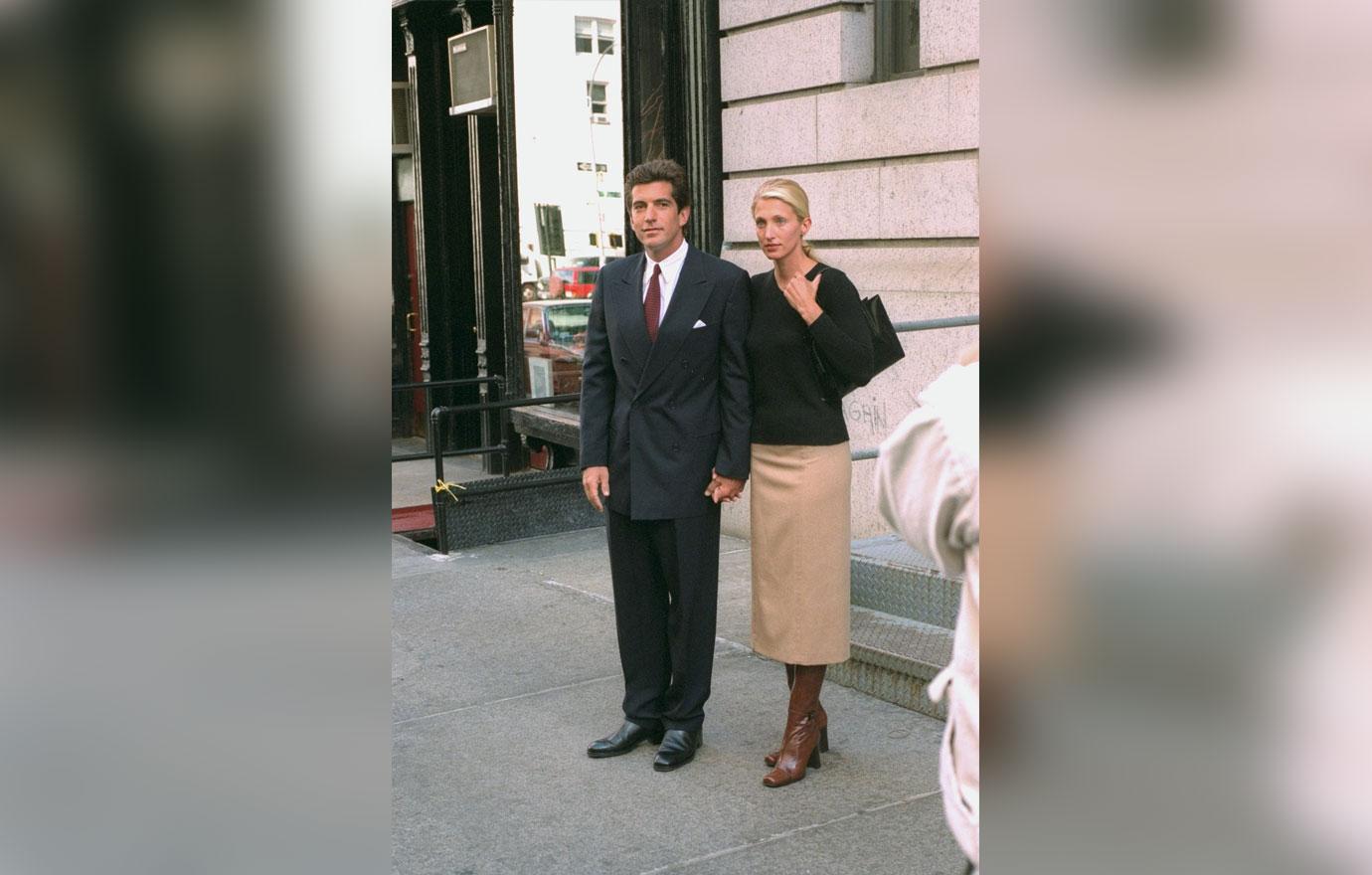 Despite their issues, the two tied the knot in a secret wedding in September 1996. JFK Jr. hoped getting married would lessen media attention, but it only made it worse. "Over the next few months, the paparazzi swarmed Carolyn like locusts," Gillon wrote. "Carolyn grew more reclusive, less willing to leave the apartment… She stopped going to see her psychiatrist because one paparazzi walked backward in front of her, videoing her face after she came out of her therapy appointment."
Article continues below advertisement
Body Images Issues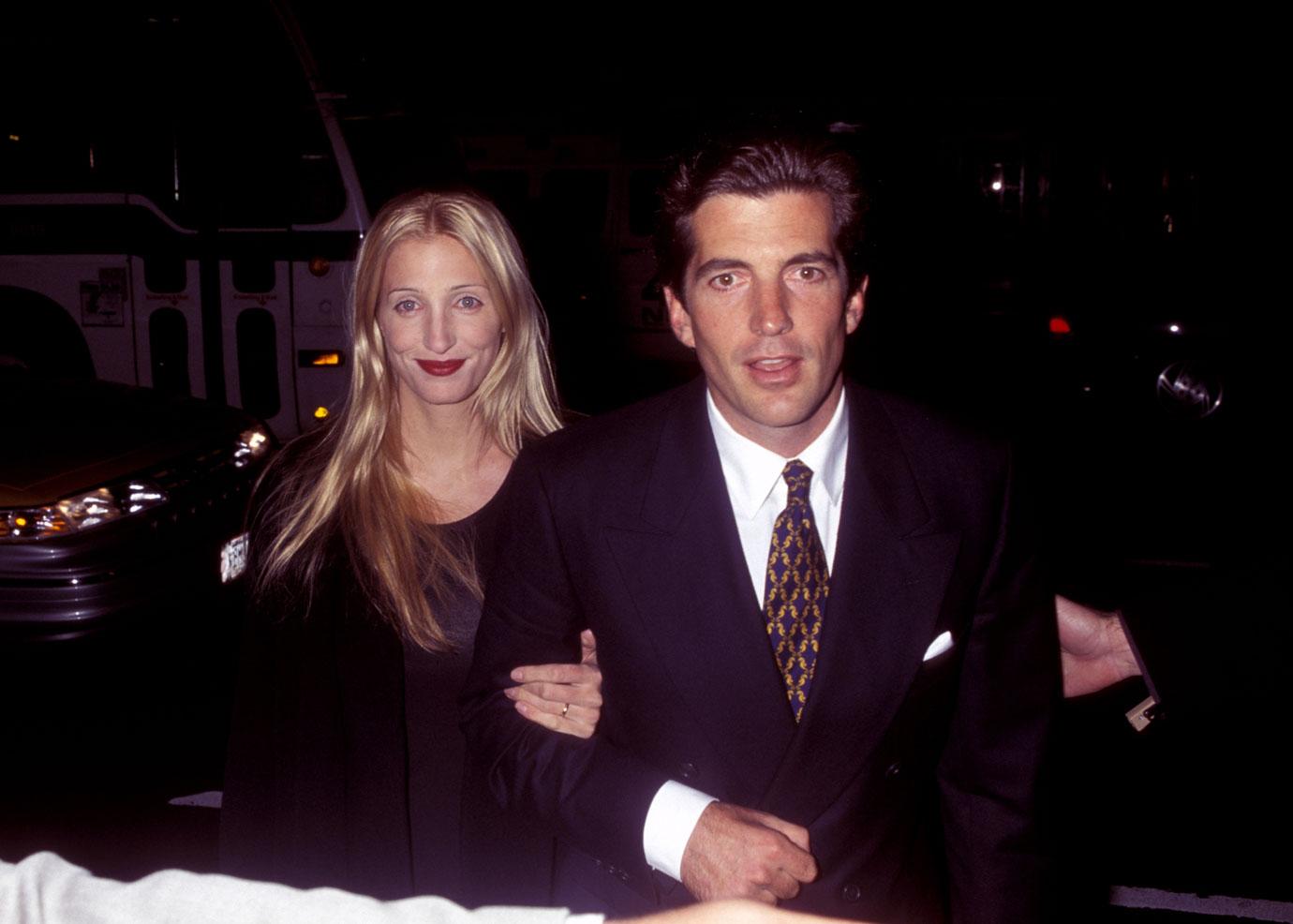 She even studied photos of herself, becoming self-conscious about her appearance. "Her hair kept getting lighter and her body thinner," Gillon alleged. "Many close friends suspected that she had begun self-medicating, growing especially fond of cocaine." One friend claimed that after JFK Jr. and Carolyn got into a loud fight at Martha's Vineyard, she "stormed out and did not return until the following morning, 'all coked out.'"
Article continues below advertisement
Compatible?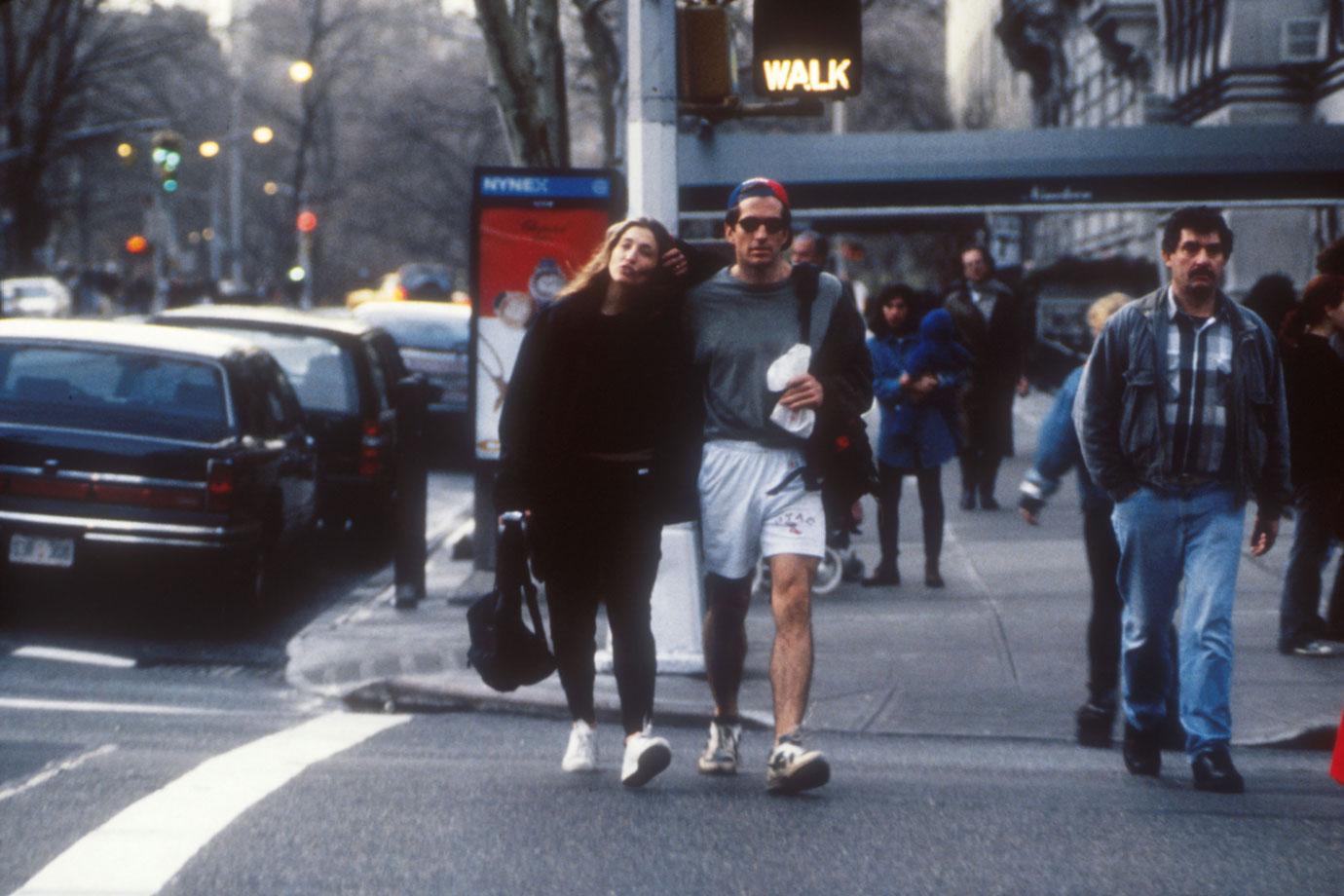 "Several other flashpoints plagued their marriage," Gillon wrote. "On the most basic level, John and Carolyn did not share the same interests. John loved to exercise and play sports… None of these activities interested Carolyn. Most nights, she was content to stay home with their dog, Friday, and cat, Ruby. She used to be a fixture on the New York party scene, but now she was afraid to leave the apartment. One time, John remarked, 'I just can't come home and talk about the cat and dog all evening.'" John was also ready to have kids, while Carolyn wasn't. "How can I bring JFK III into this world?" she asked a friend, according to Gillon. "They'll never leave me alone. They treat John like a national treasure, so what are they going to do to his son?"
Article continues below advertisement
It's Over?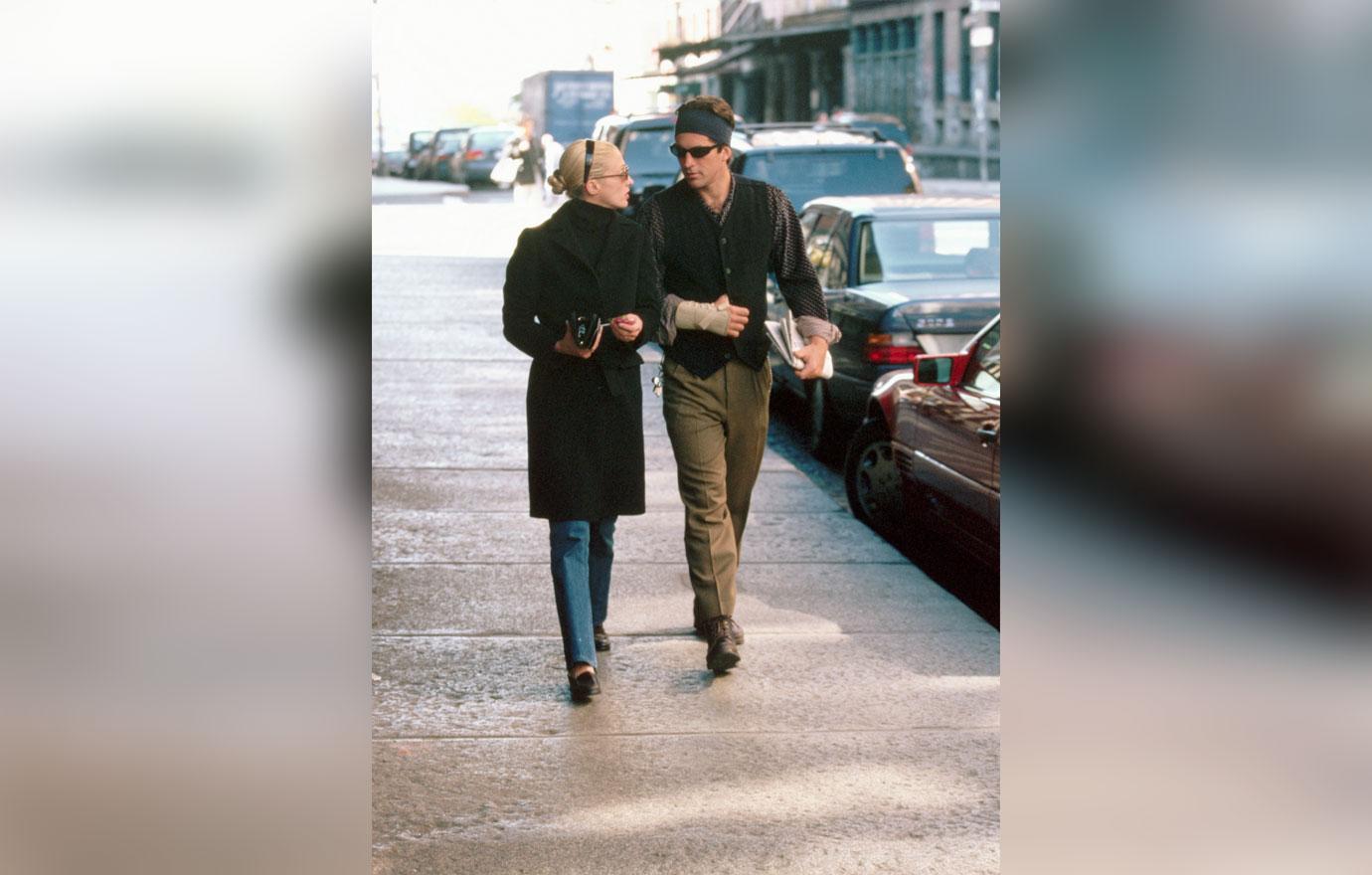 By 1998, John grew desperate, as nothing seemed to make Carolyn happy. "Rather than growing into her role, she was spiraling out of control, becoming more dependent on drugs and warring with many of his friends," Gillon alleged. She even claimed she wasn't sexually attracted to her husband to friends.
Article continues below advertisement
Alleged Affair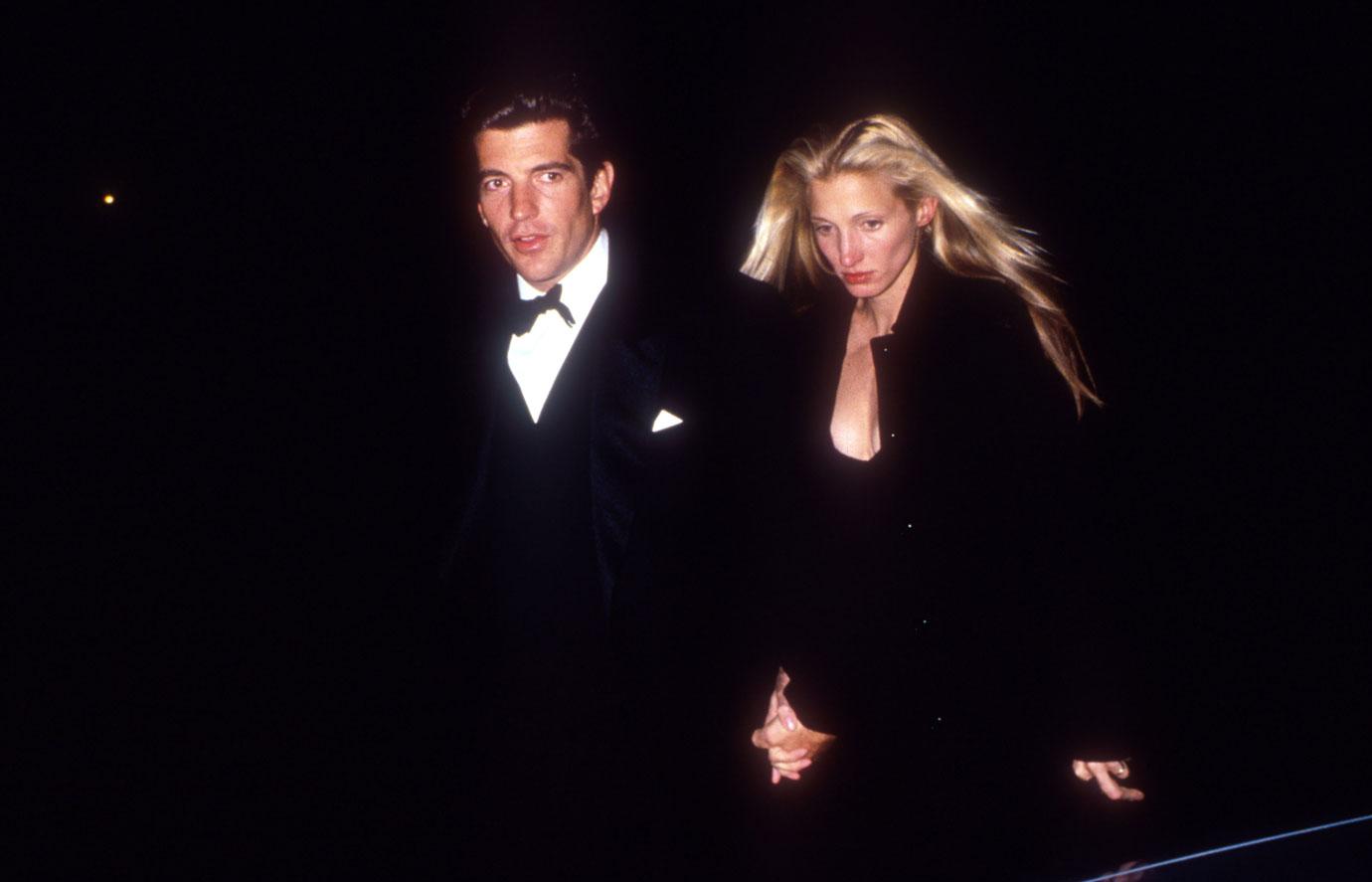 Carolyn's ex-boyfriend Michael Bergin revealed in his 2004 book The Other Man: A Love Story – John F. Kennedy Jr., Carolyn Bessette, & Me, that he had an affair with her during the marriage. "Bergin had carried on a torrid romance with Carolyn while she was dating John," Gillon wrote. "The month after John and Carolyn's notorious fight in Washington Square Park, Carolyn visited his apartment. Even after the marriage, the scandalous relationship continued. Michael claimed that Carolyn called him often, professing her love for him." He claimed they met and had sex in a Los Angeles hotel in September 1997 and met again at a Connecticut hotel around Thanksgiving. While John was in Iceland, Carolyn lived with him in Los Angeles for 11 days, he alleged. She allegedly justified the affair by saying that John was "doing the same." During one of their romps in the Spring of 1998, she wanted out of the marriage, asking Michael to "save" her.
Article continues below advertisement
Another Affair?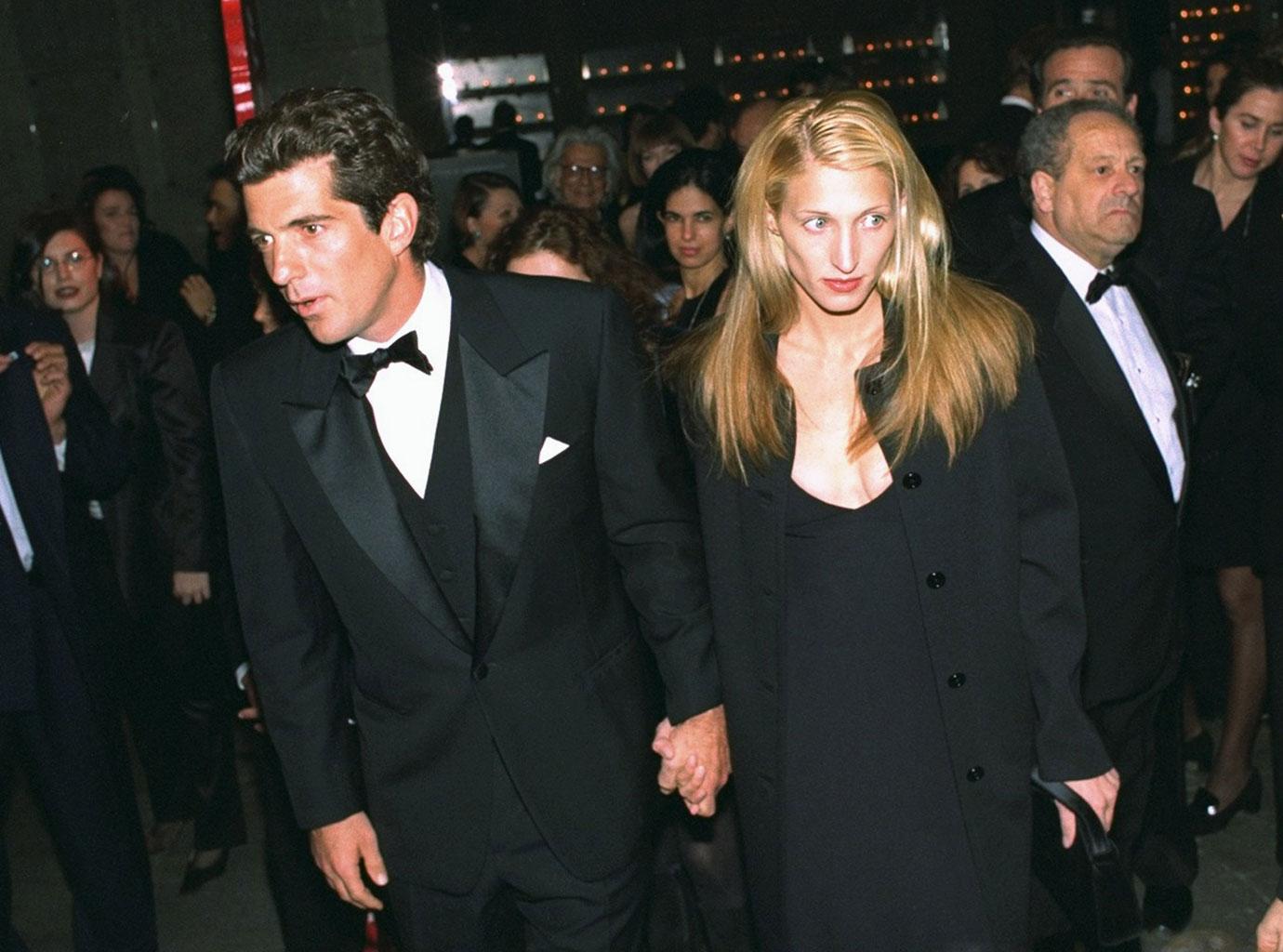 Their relationship grew so bad that she refused to go to the wedding, which was for John's cousin Rory, the youngest child of the late Robert F. Kennedy and his wife Ethel. John, Lauren and their close friend convinced her to go. Weeks before the doomed flight, Carolyn grew "more withdrawn and more dependent on drugs." "I went over to their house two weeks before he died to watch a basketball game, and it was weird," claimed a friend, per Gillon's book. "She was definitely doing a lot of coke, and I think she was involved with her coke dealer who lived across the street. She was out of control." Friends allegedly told John that they thought she was having an affair. At that point, he "did not know what to believe."
Article continues below advertisement
Moving Out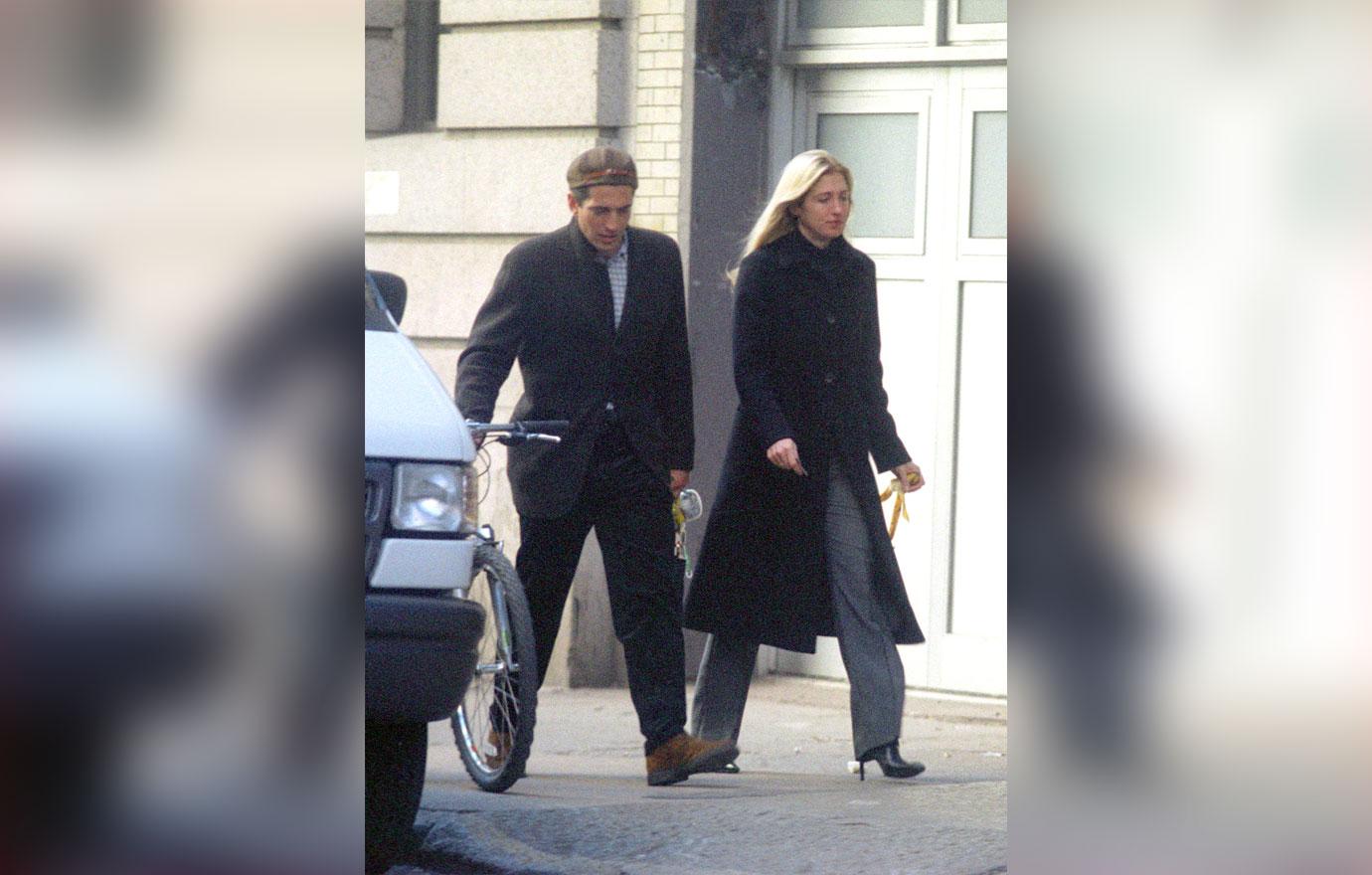 Carolyn then began to throw the wedding in his face, threatening not to go to embarrass him. "If she's done, I'm done," John told a friend. "They agreed that John should move into the Stanhope Hotel on Fifth Avenue," Gillon wrote. John told friends that he was not going back to Carolyn and would instead continued to live at the Stanhope. "He still wanted to make the marriage work, but he needed to send Carolyn a clear signal that the status quo was not acceptable," Gillon wrote. "For now, he planned to make it through the weekend without becoming an unwanted distraction before Rory's wedding."
Article continues below advertisement
Working On The Marriage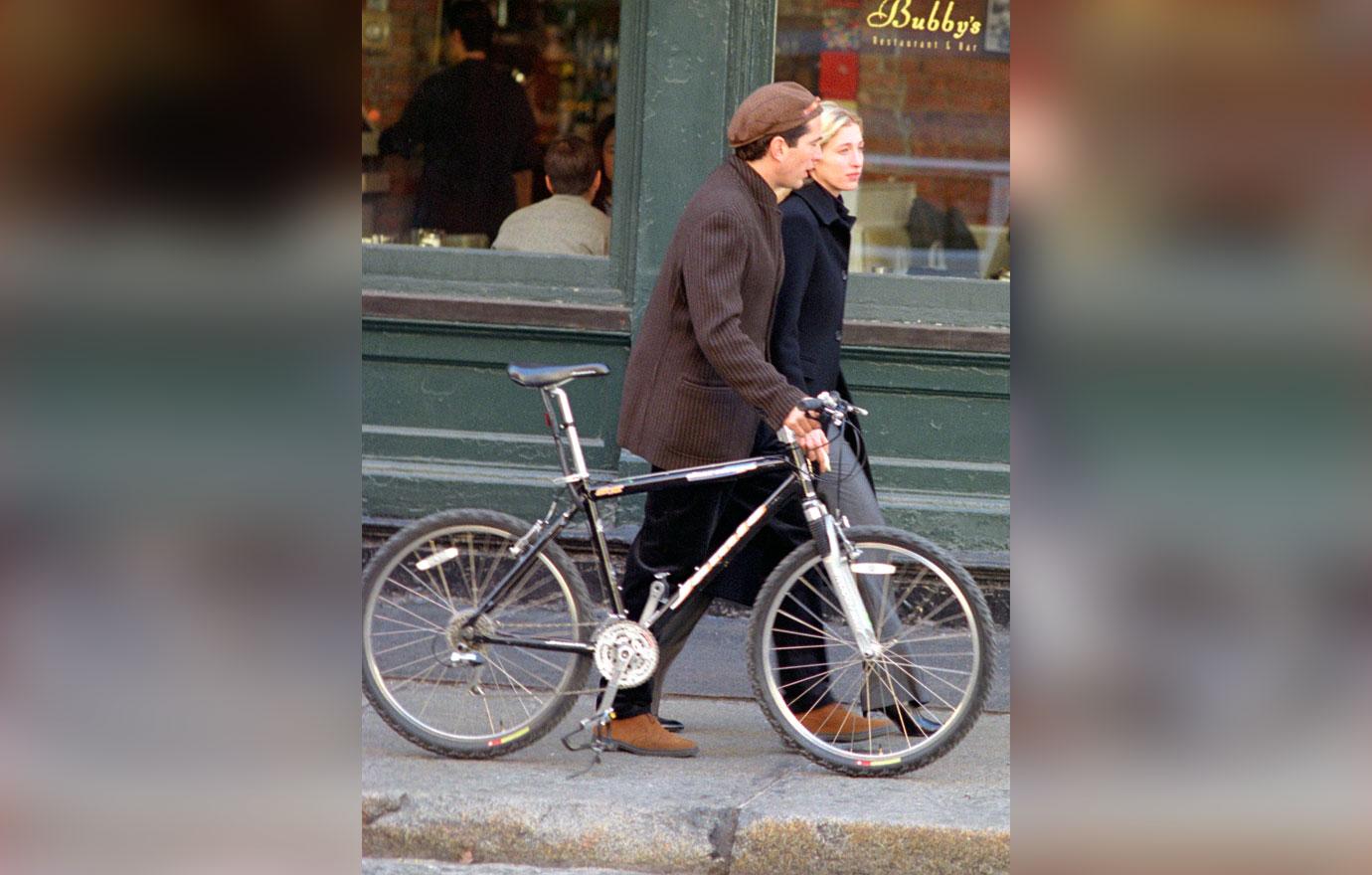 Carolyn eventually agreed to go to their wedding. "It certainly marked the first positive development in months and revealed that Carolyn still wanted to improve their marriage,"Gillon wrote. "There would have been ample work ahead. Carolyn needed to come to grips with her newfound celebrity and find some cause to occupy her time, while John had to talk less about having children and instead listen to Carolyn's legitimate concerns." Despite their fighting, John "clearly appreciated" her gesture.
Article continues below advertisement
Final Flight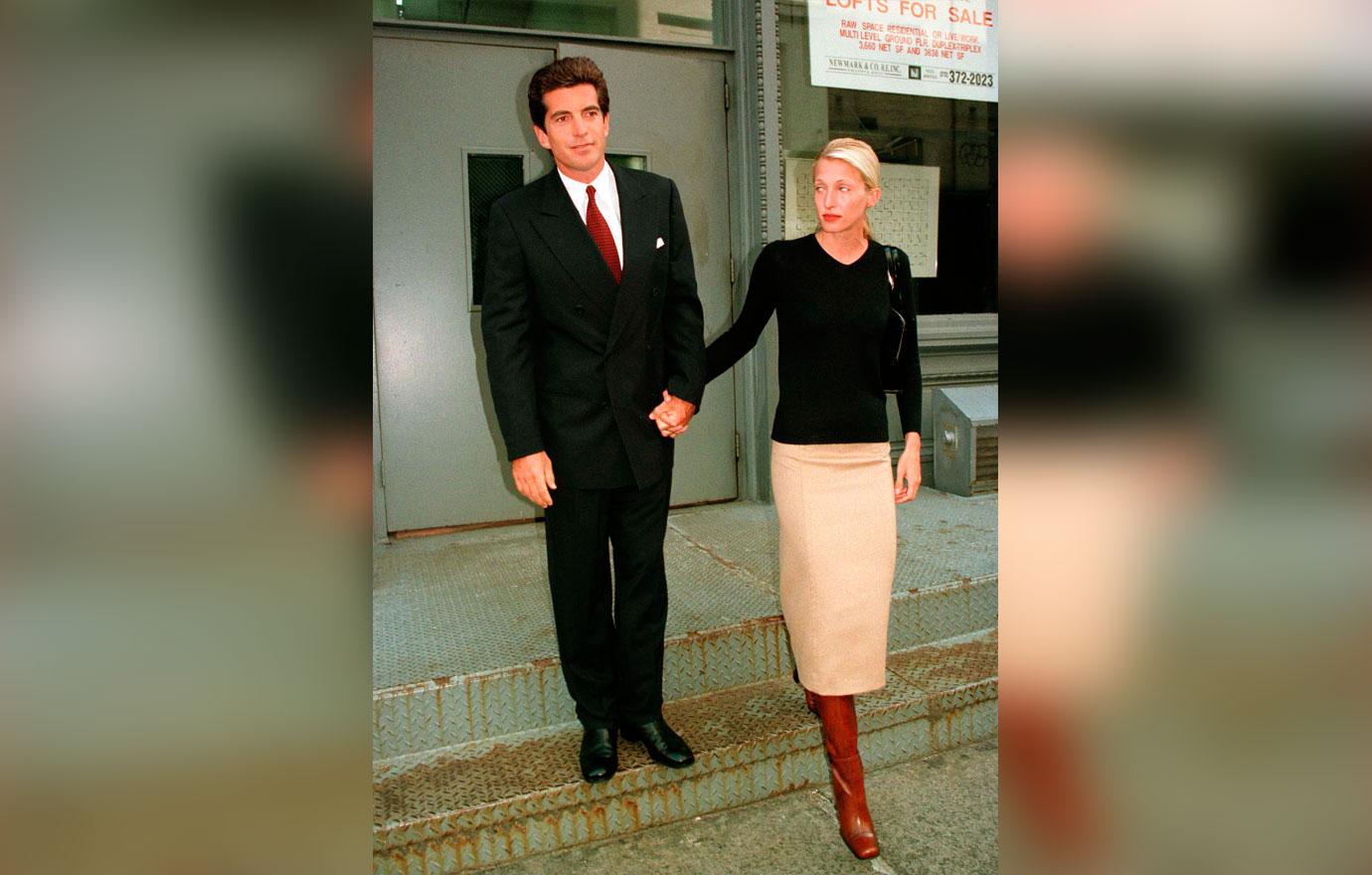 But there would be no improving their marriage. On July 16, 1999, the Piper Saratoga II piloted by John, 38, plunged into the ocean with Carolyn, 33, and her older sister Lauren, 34, onboard, killing all three. Spatial disorientation was the cause of the crash. JFK Jr. was also inexperienced to handle the weather conditions, especially since he wasn't instrument trained.