Separate Lives! Justin Theroux Looks Haggard While Jen Aniston Films In Atlanta Amid Divorce Rumors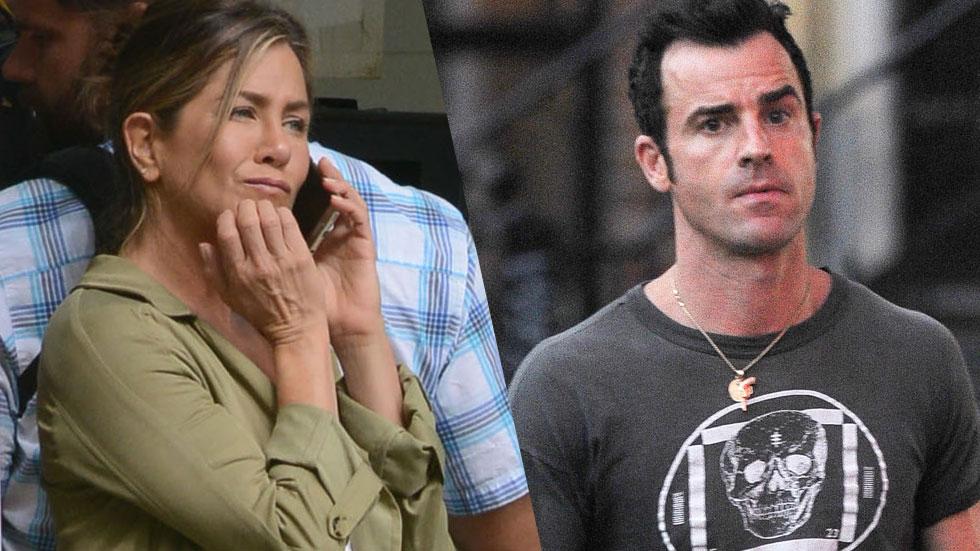 Jennifer Aniston and Justin Theroux have been leading separate lives since their secret wedding, and RadarOnline.com has a gallery showing the couple thousands of miles apart as divorce rumors swirl.
Article continues below advertisement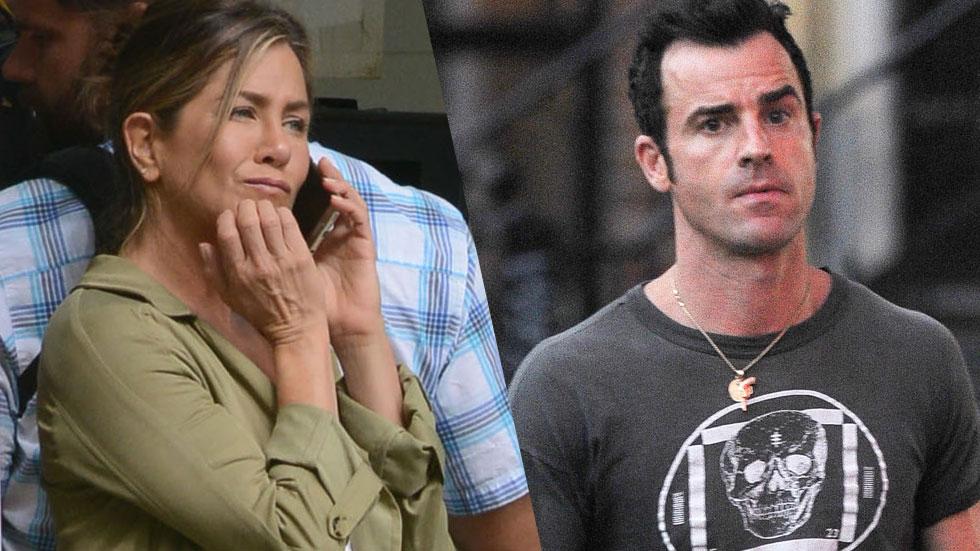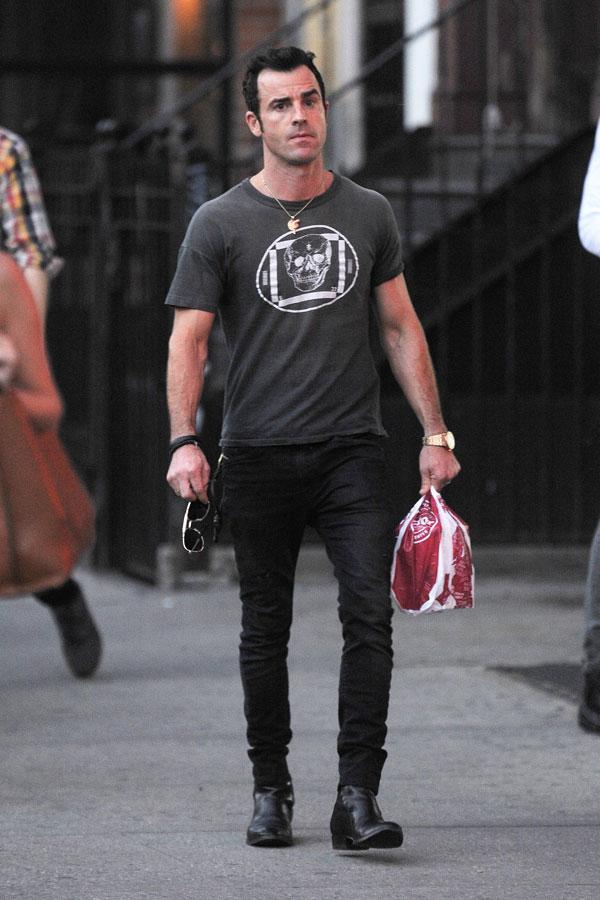 Justin Theroux looked haggard as he picked up a bottle of liquor at a NYC bodega on September 16.
AKM-GSI September 16, 2015
Article continues below advertisement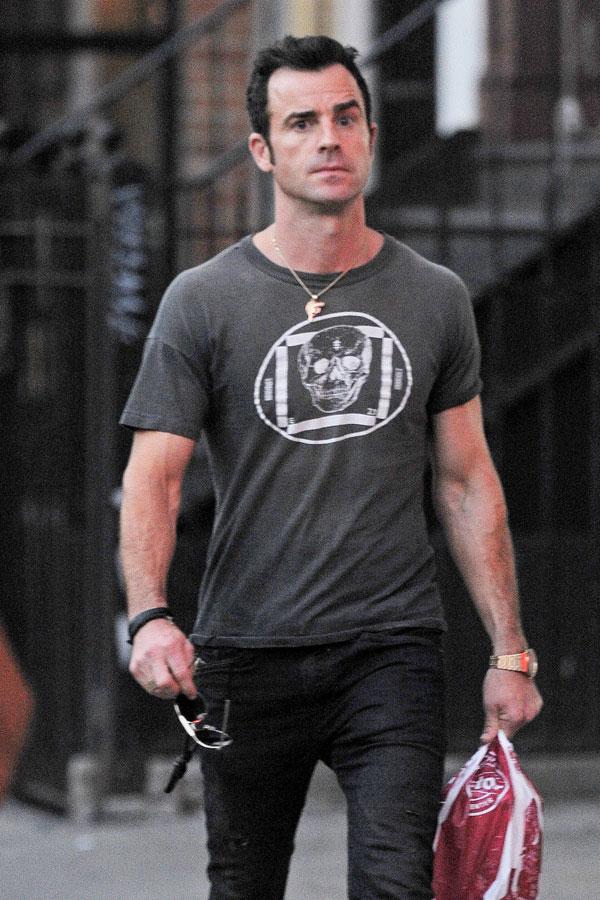 The handsome actor and his A-list wife tied the knot on August 5 in a top-secret wedding, but they have been living separate lives since the big day.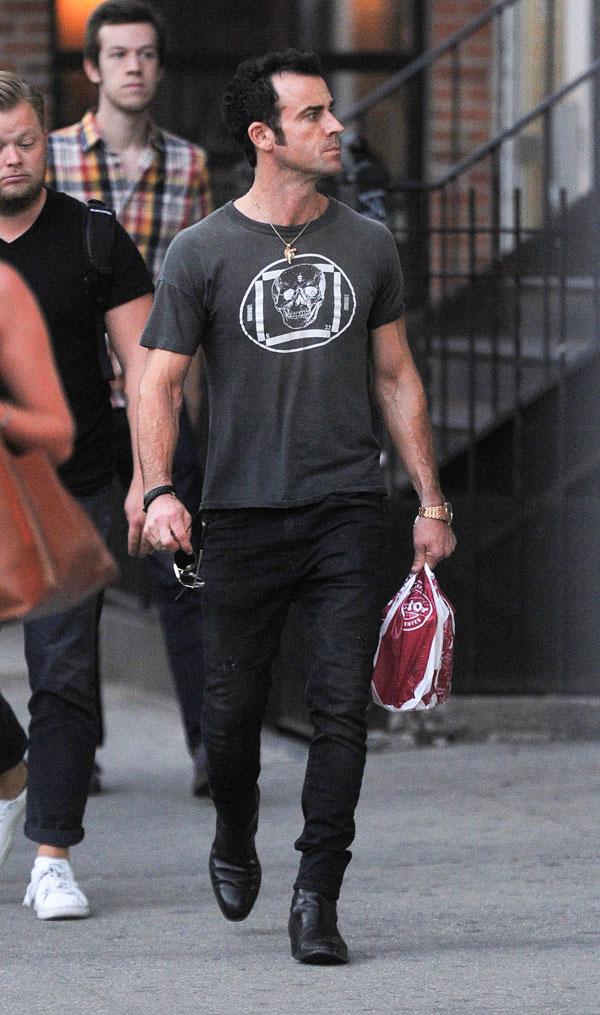 Theroux, 44, was filming The Leftovers in Austin, Texas. He and Aniston enjoyed a double date dinner with Sandra Bullock and her boyfriend Bryan Randall on September 5 at The Blindside actress' restaurant Bess Bistro.
Article continues below advertisement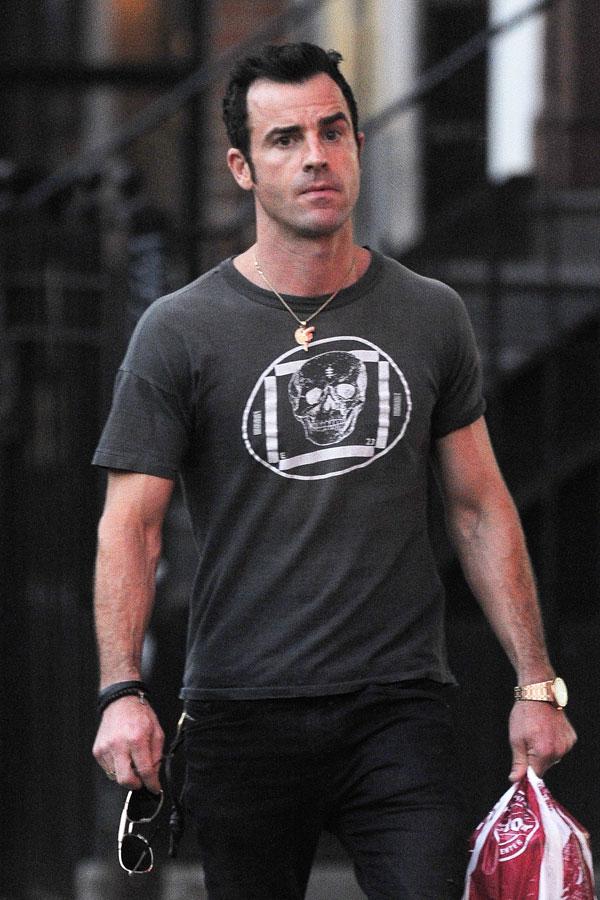 While the couple had a luxurious honeymoon in Bora Bora with a group of friends tagging along, 46-year-old Aniston has been hard at work on the movie Mother's Day in Atlanta since then.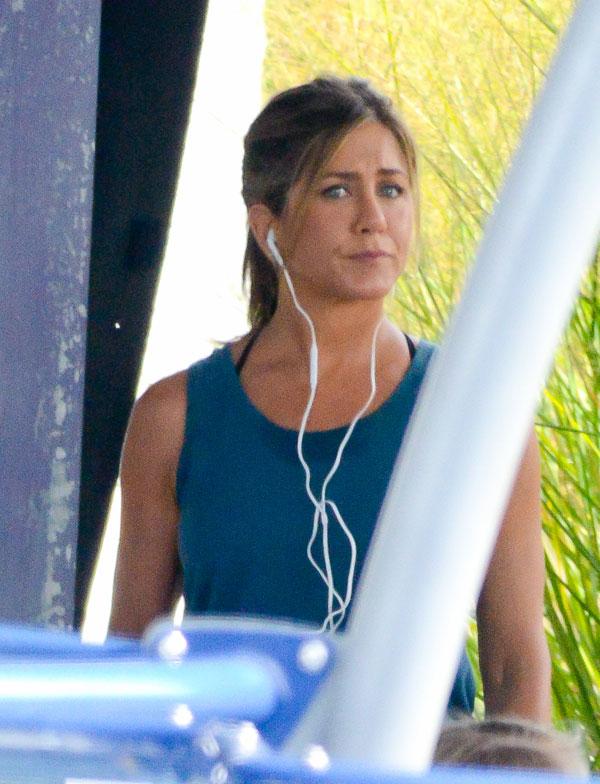 Facing divorce rumors after just one month, Aniston filmed her new movie in a workout costume, a far cry from her glamorous red carpet days.
Article continues below advertisement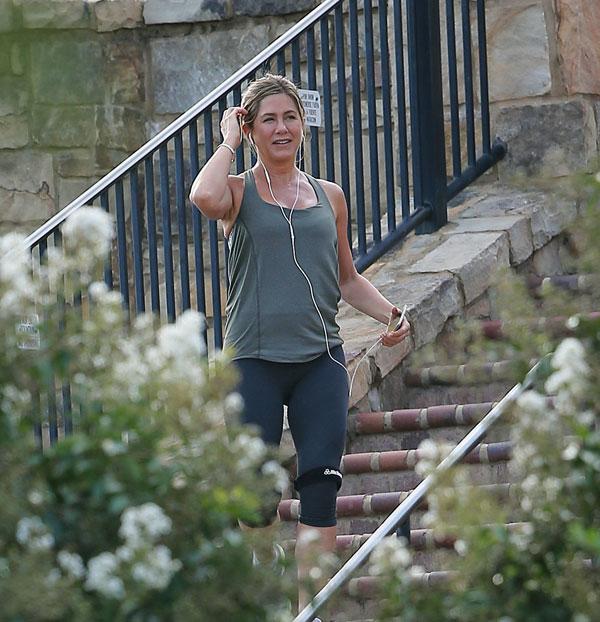 The couple spent more time apart than together since they walked down the aisle, with Aniston on location in Atlanta while her husband has split his time between New York and Texas.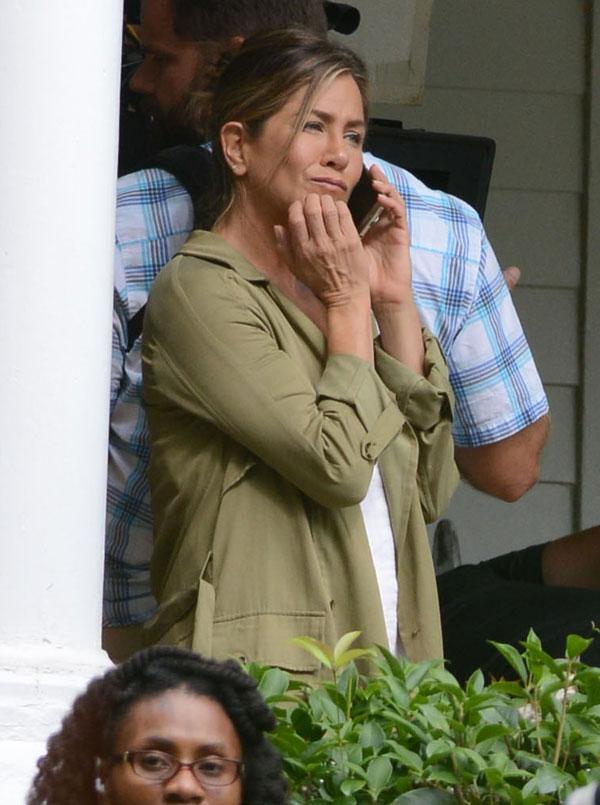 "We had the beautiful luxury of having a beautiful, private moment. And I'm going to be selfish and keep it that way," Aniston told Entertainment Tonight on August 19, just a few weeks after the secret ceremony.
Article continues below advertisement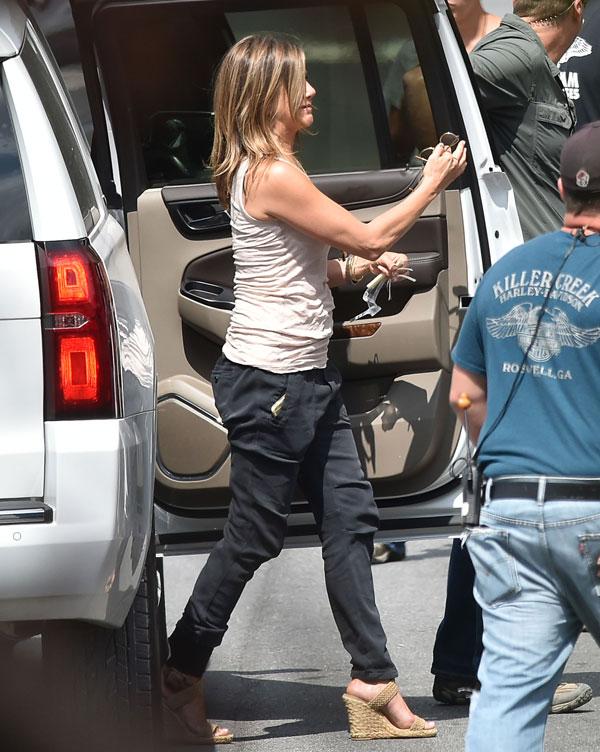 Aniston and Theroux were engaged for almost two years before they tied the knot and now they're hardly spending any time together.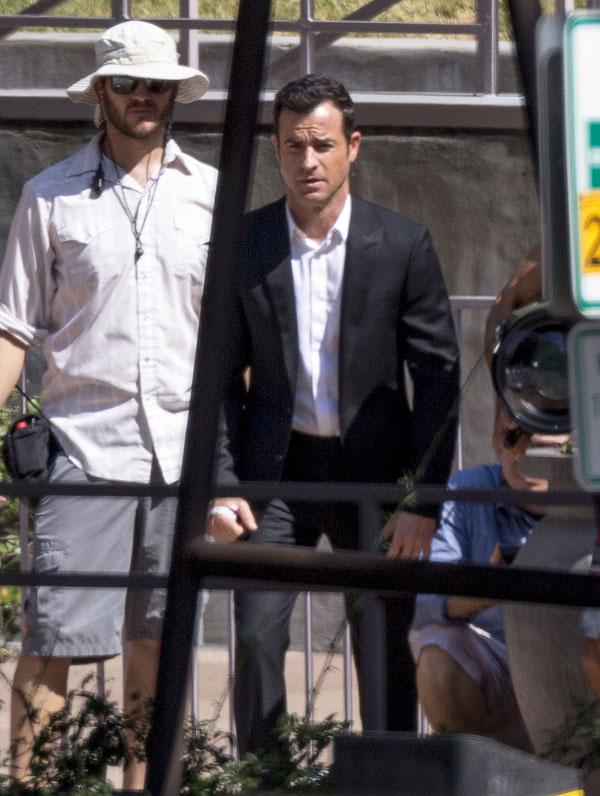 While the Friends star makes another movie in Georgia her hunky hubby was sweating it out on location in the Texas heat. Do you think Jen and Justin are headed for a divorce? Sound off in the comments below.