Was Gwyneth Paltrow's 'Engagement' Party Actually Her Wedding?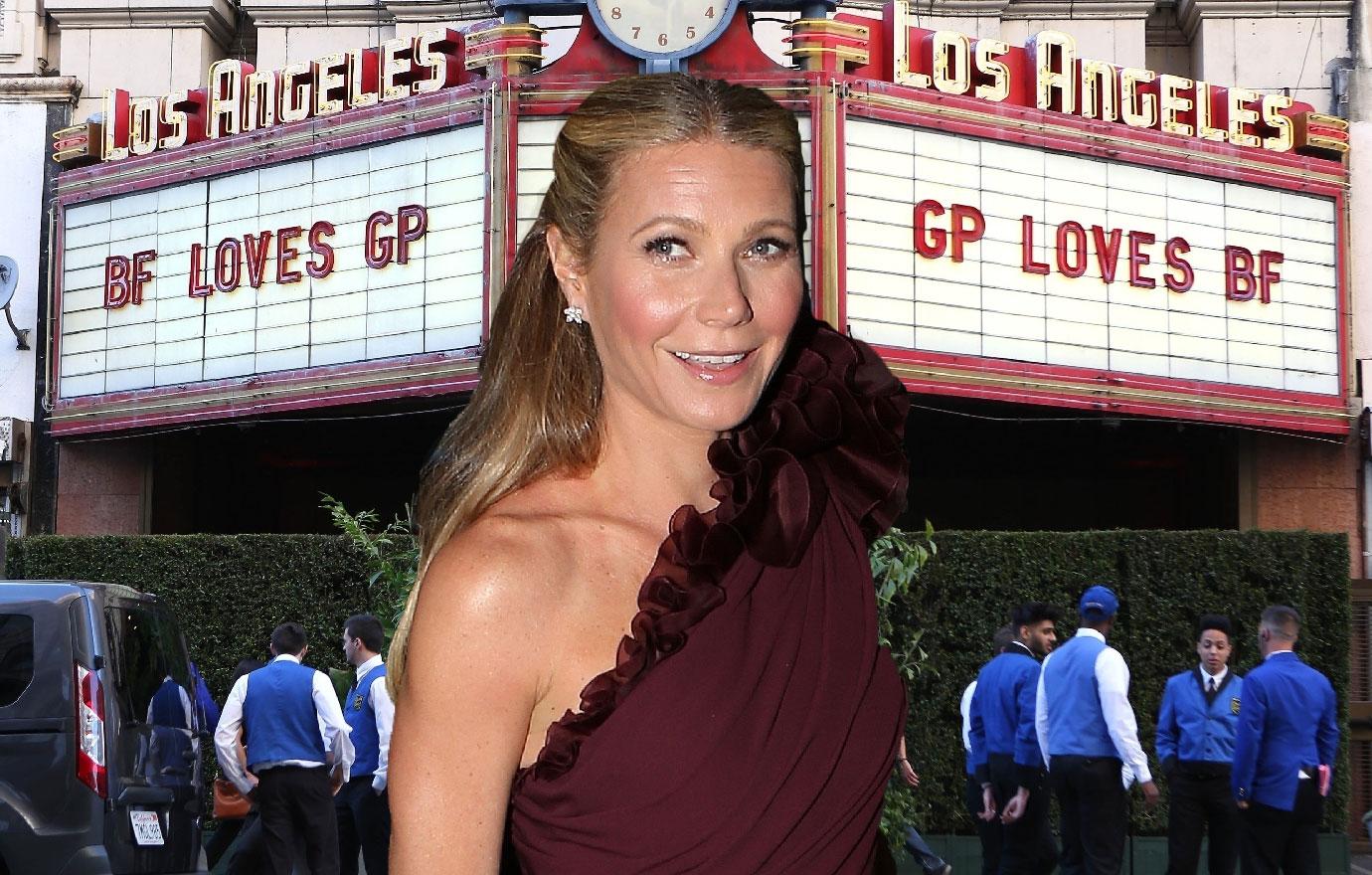 Gwyneth Paltrow and fiancé Brad Falchuk threw a big A-list studded "engagement" party Saturday night—but now, rumors are flying that it was actually their wedding! Jennifer Aniston, Julia Roberts, Demi Moore, and other famous pals showed up for the black tie event honoring the union of the Goop goddess, 45, and her producer beau, 47. But people are still scratching their heads over whether it was an engagement event or a "secret" marriage. As RadarOnline.com has reported, Paltrow also has been sporting a big tummy lately, causing whispers that she could be pregnant. Scroll down Radar's gallery for more!
Article continues below advertisement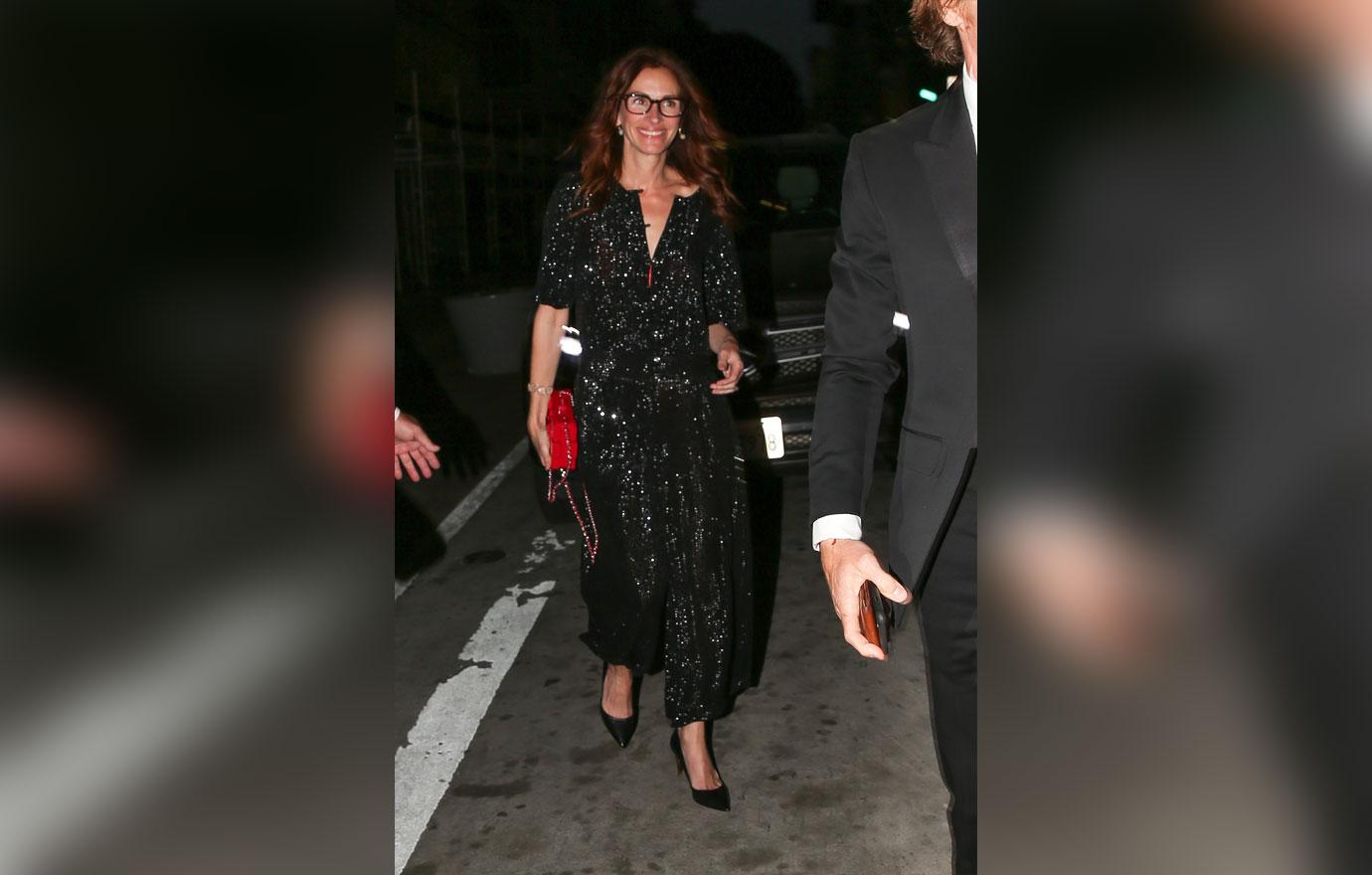 Julia Roberts was just one of the many big stars who attended the Paltrow/Falchuk party boasting 400 guests. Everyone dressed like they were going to the Oscars!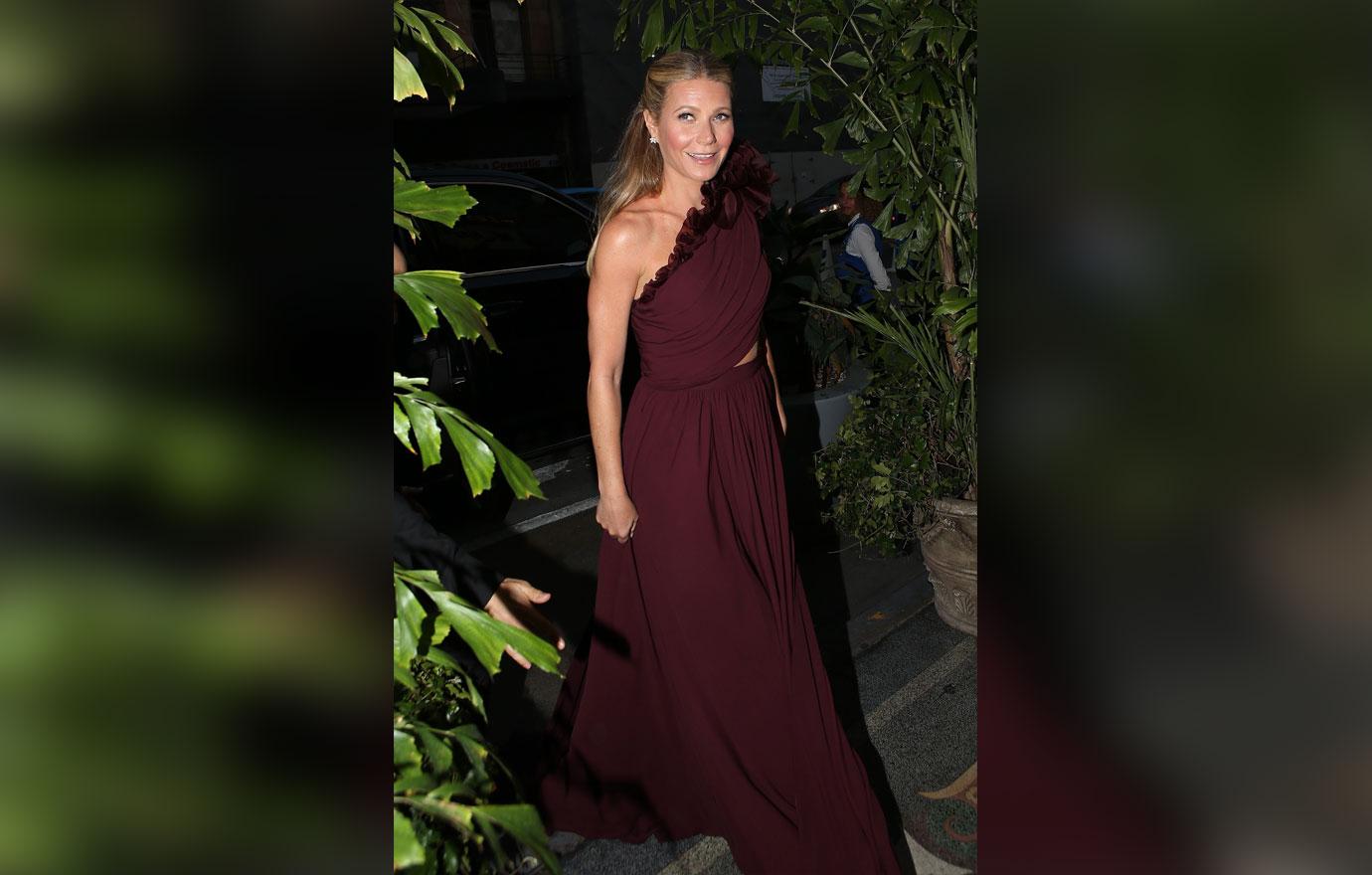 Paltrow arrived at her bash wearing a beautiful long maroon-colored dress and looked radiant as photographers went wild. She's already had a big bachelorette party in Mexico with all her actress friends on hand.
Article continues below advertisement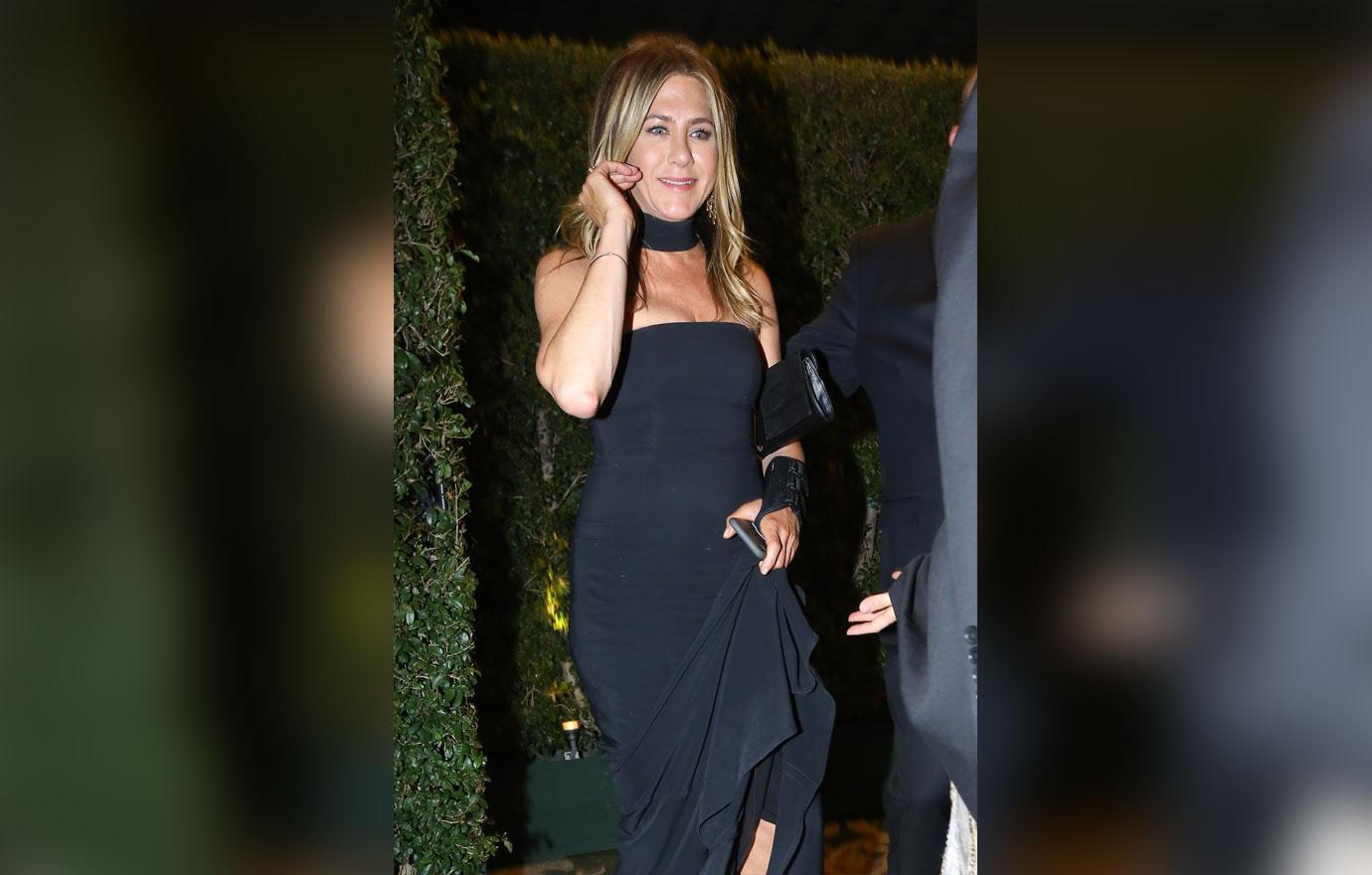 Friend Jennifer Aniston cheered on Paltrow and her boyfriend. The two stars have a lot in common! Once upon a time, Paltrow was engaged to Brad Pitt but they split up instead of getting married. Later, Jen wed the actor—who left her for Angelina Jolie. Now Paltrow is marrying another Brad.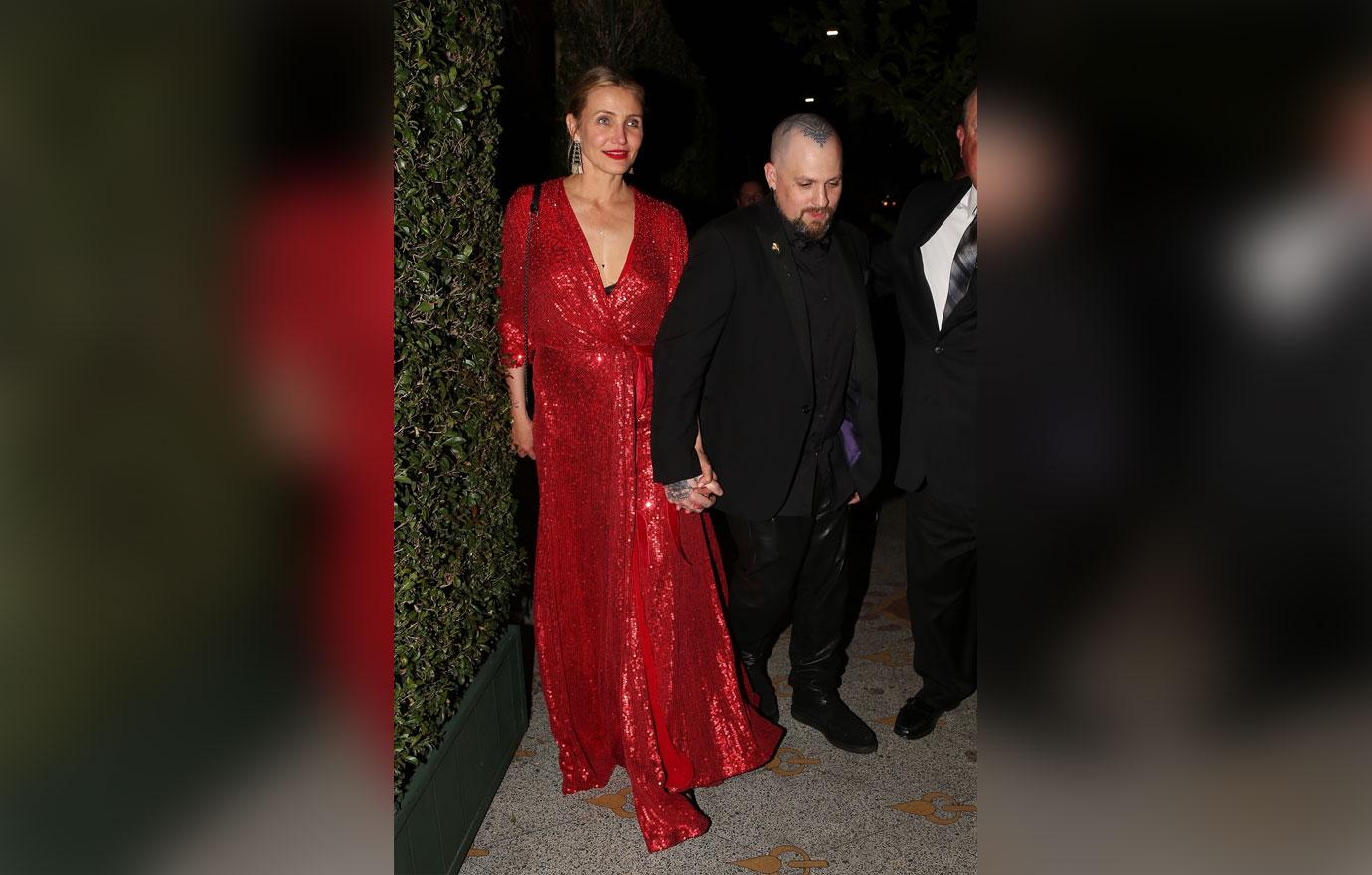 Cameron Diaz also made the scene with her rocker husband Benji Madden. The There's Something About Mary star, like Paltrow, has been looking larger around the middle lately, leading to pregnancy talk.
Article continues below advertisement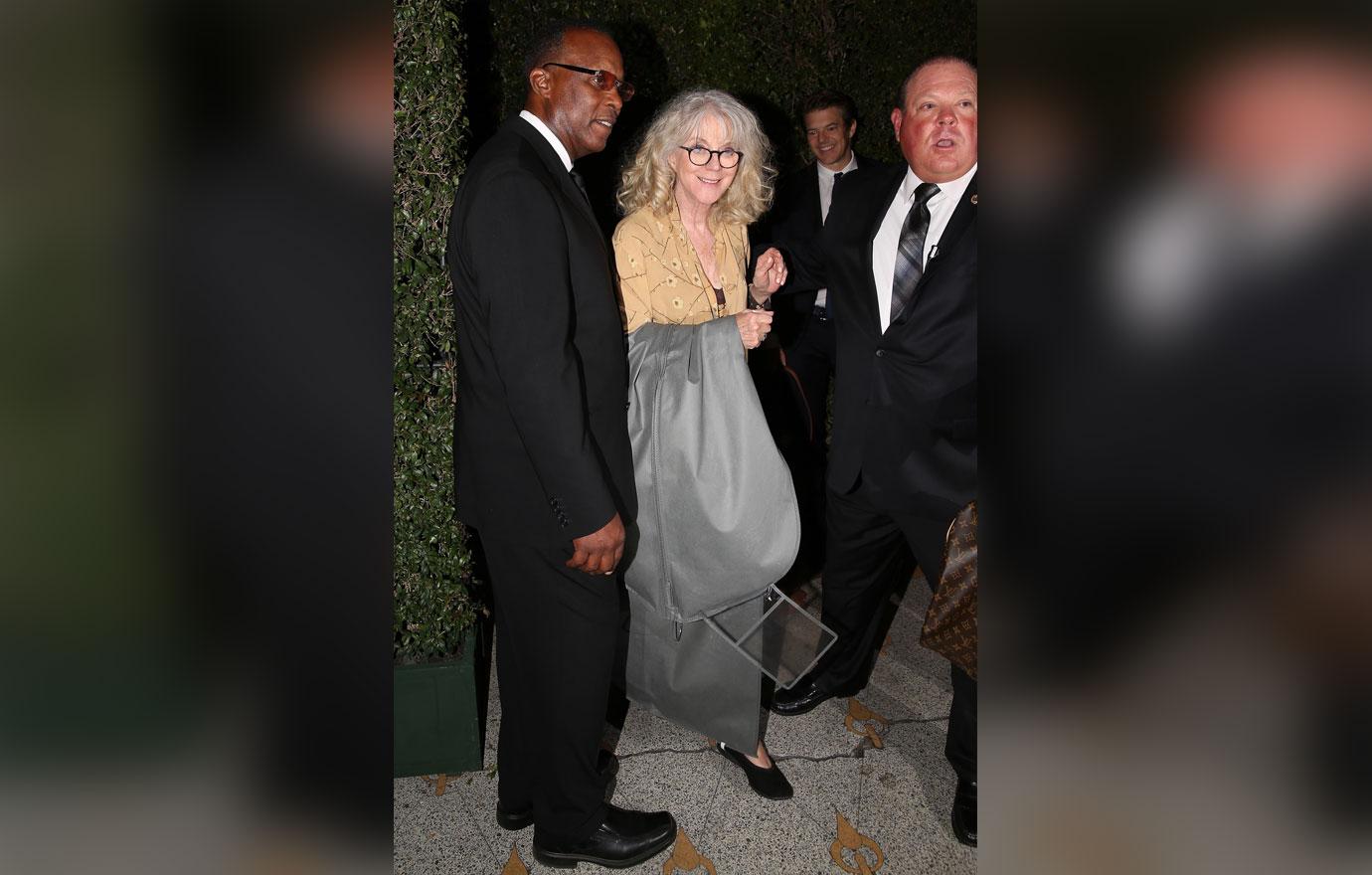 Paltrow's proud mom, actress Blythe Danner, 75, enjoyed the party. Word had it she carried a dress bag from designer Monique Lhuillier bridal out of the event. Could it have been Paltrow's wedding dress?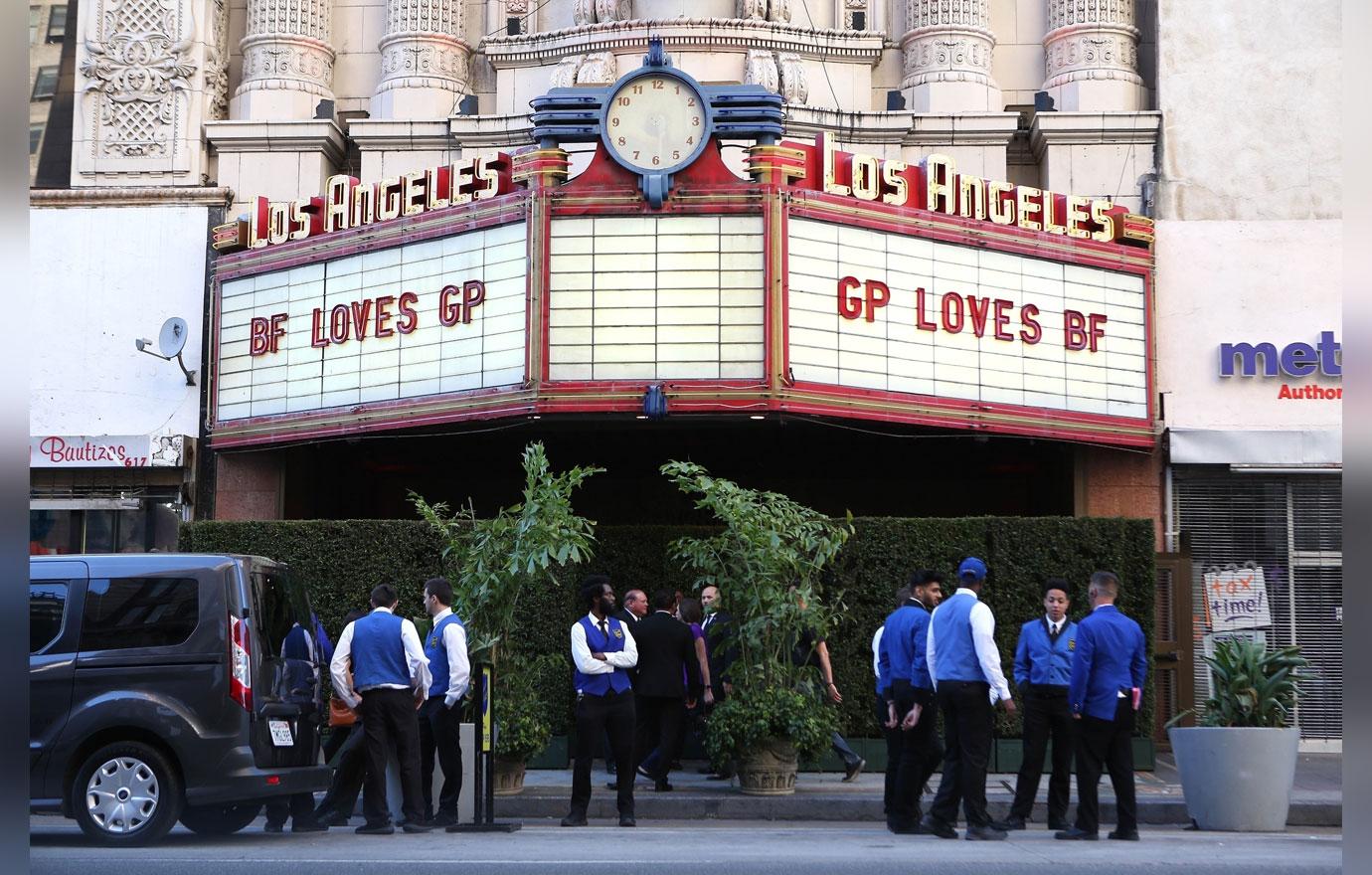 The couple booked the historic Los Angeles Theater in downtown Los Angeles for the fancy black tie bash. Although insiders wonder if Gwyneth and Brad could have tied the knot secretly behind the scenes at the party, Page Six reported there is also chatter that the two will actually walk down the aisle later this year in the Hamptons.
Article continues below advertisement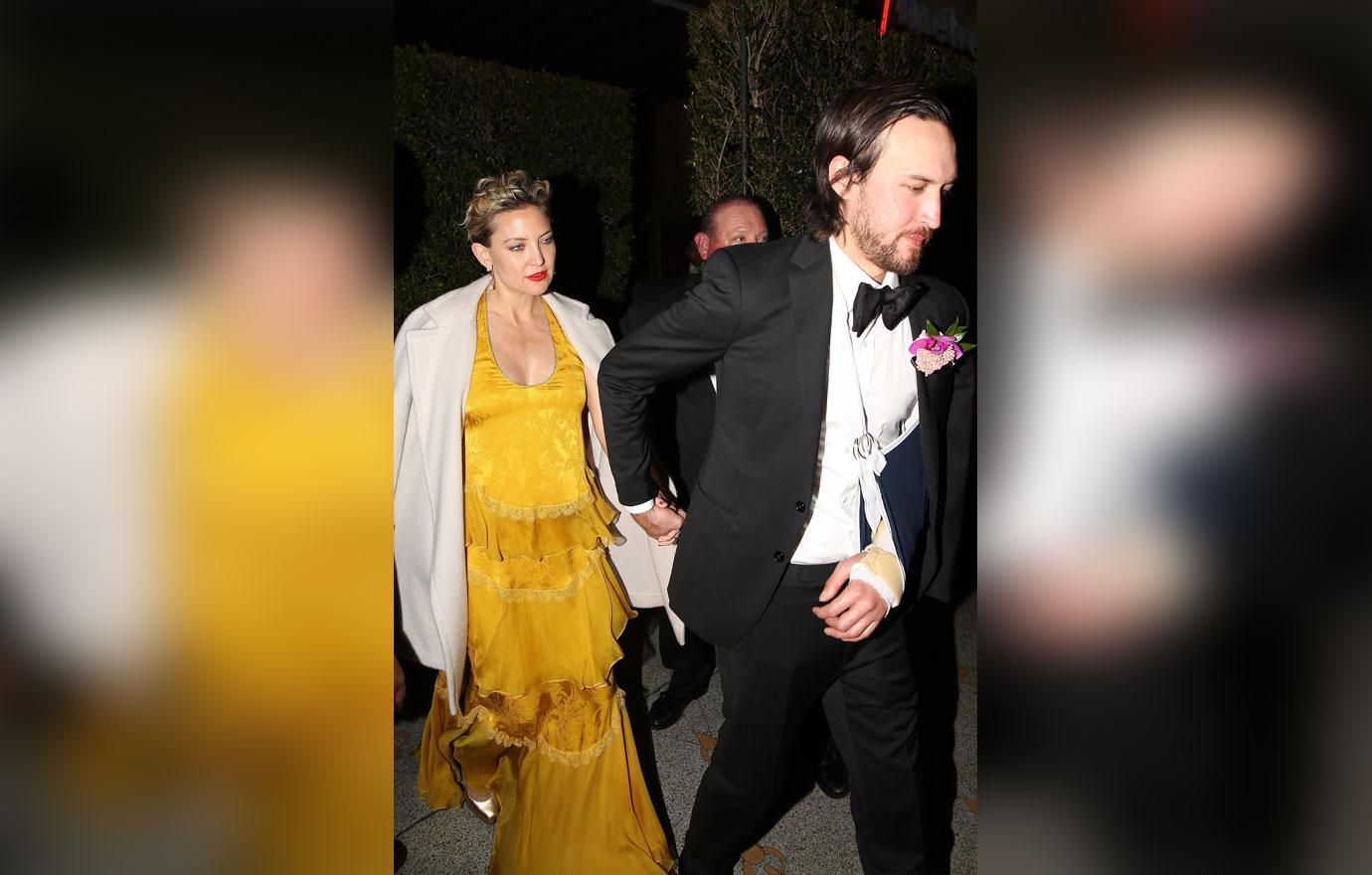 Pregnant Kate Hudson showed up to honor Paltrow and Falchuk. Could the Shakespeare in Love star be in the family way, too? Paltrow was seen flaunting a belly bump when she recently wore a bikini. She and her longtime beau announced that they were engaged in the Sex and Love issue of Goop, her ritzy lifestyle blog, in January 2018.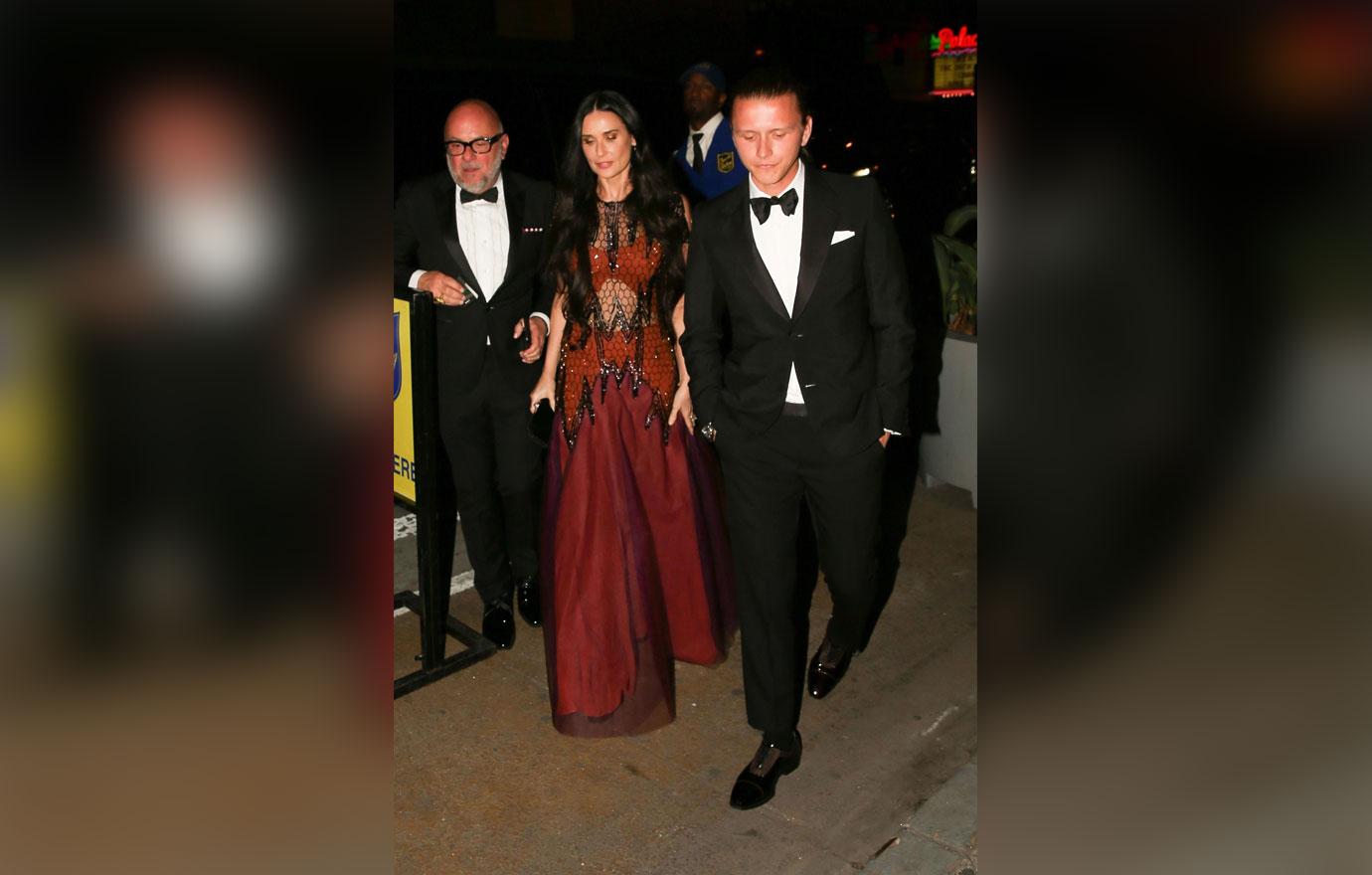 Demi Moore looked fabulous in a fancy gown with mesh netting at the top. It was Hollywood's party of the year! Everyone is happy for Paltrow, who divorced rock star Chris Martin, the father of her kids. She got a massive engagement ring from Falchuk.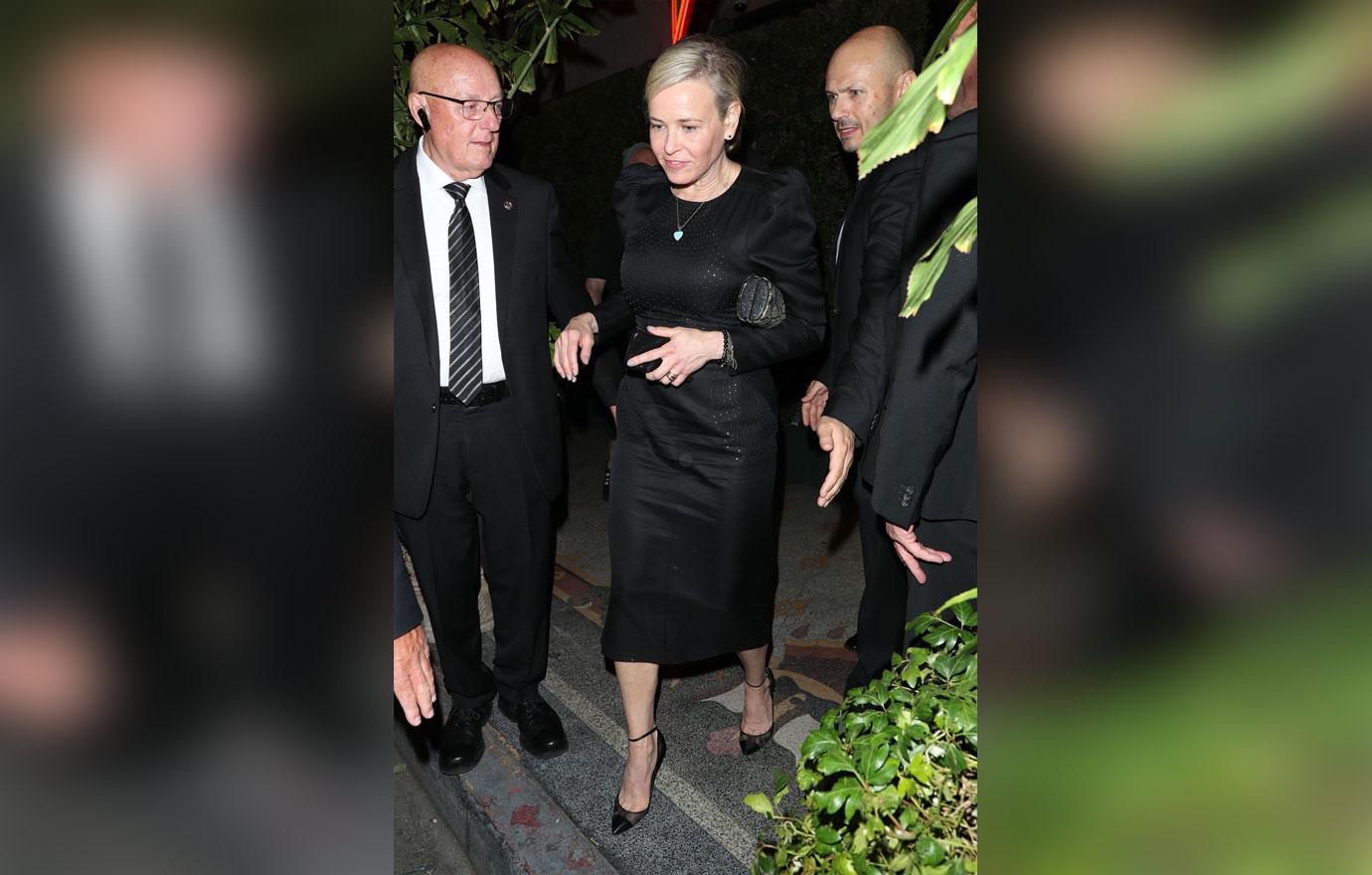 Comedienne Chelsea Handler is another friend of Paltrow who donned an expensive gown to mix and mingle all night on Saturday, April 14. Liv Tyler, Steven Spielberg, and Reese Witherspoon were also spotted at the party. Some in the crowd wore bridal-style corsages. Now there are two questions—is Paltrow Mrs. Falchuk—and are they expecting a baby?