Sexy Single Mom Irina Shayk Pushes Stroller After Bradley Cooper Split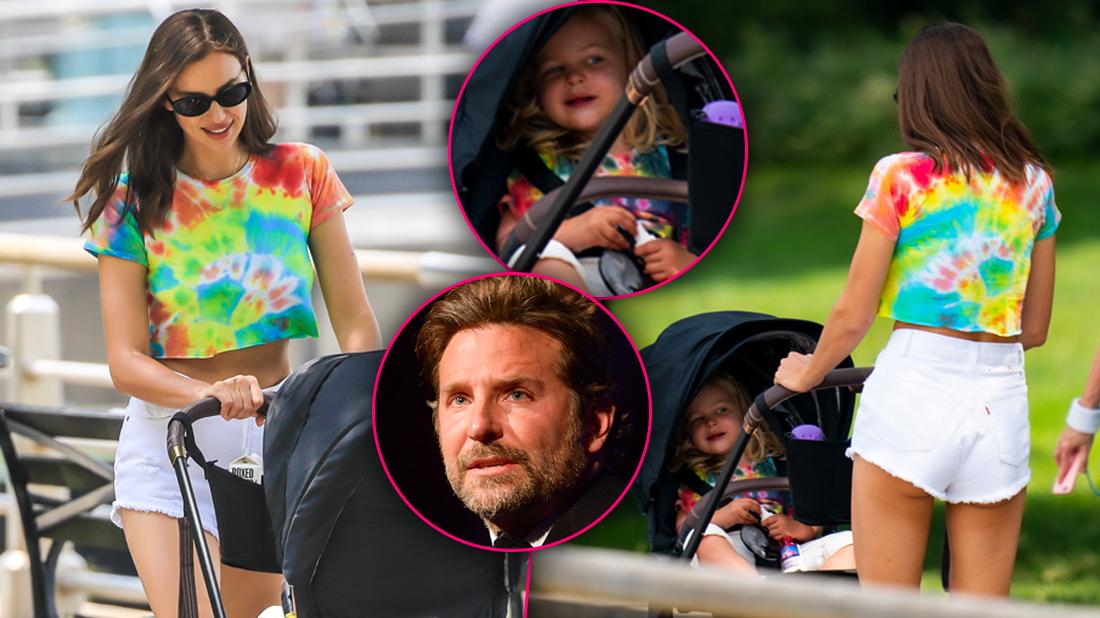 Irina Shayk continues to flaunt her sexy model body after her split from Bradley Cooper.
Now a single mom after breaking up with the actor, 44, Shayk, 33, wore a crop top and shorts as she pushed their daughter Lea, 2, in a stroller through a New York park.
Bradley's beautiful brunette baby mama has never looked better!
Shayk showed off her shape in a tie-dye midriff-baring top on Wednesday, July 17. That seems to be the style the model favors after calling it quits with Cooper, as she previously displayed her toned tummy at a Versace fashion show in June.
Article continues below advertisement
Little Lea matched her mommy in the same tie-dye top and white pants.
As RadarOnline.com has reported, Shayk and Cooper broke up in early June. The split came after months of speculation that the A Star Is Born actor was hooking up with co-star Lady Gaga, 33, behind Shayk's back.
But a source told RadarOnline.com that recently, Shayk and Cooper have taken a peaceful co-parenting approach after separating.
In fact, the breakup seems to have made Cooper a more hands-on father, the insider said.
Sources say the former couple are getting along "really well" and are being nicer to each other without the pressure of the romance.
Now Shayk is showing Cooper what he's missing!
Scroll through RadarOnline.com's gallery for more on Shayk and their little girl's day at the park.
Model Mom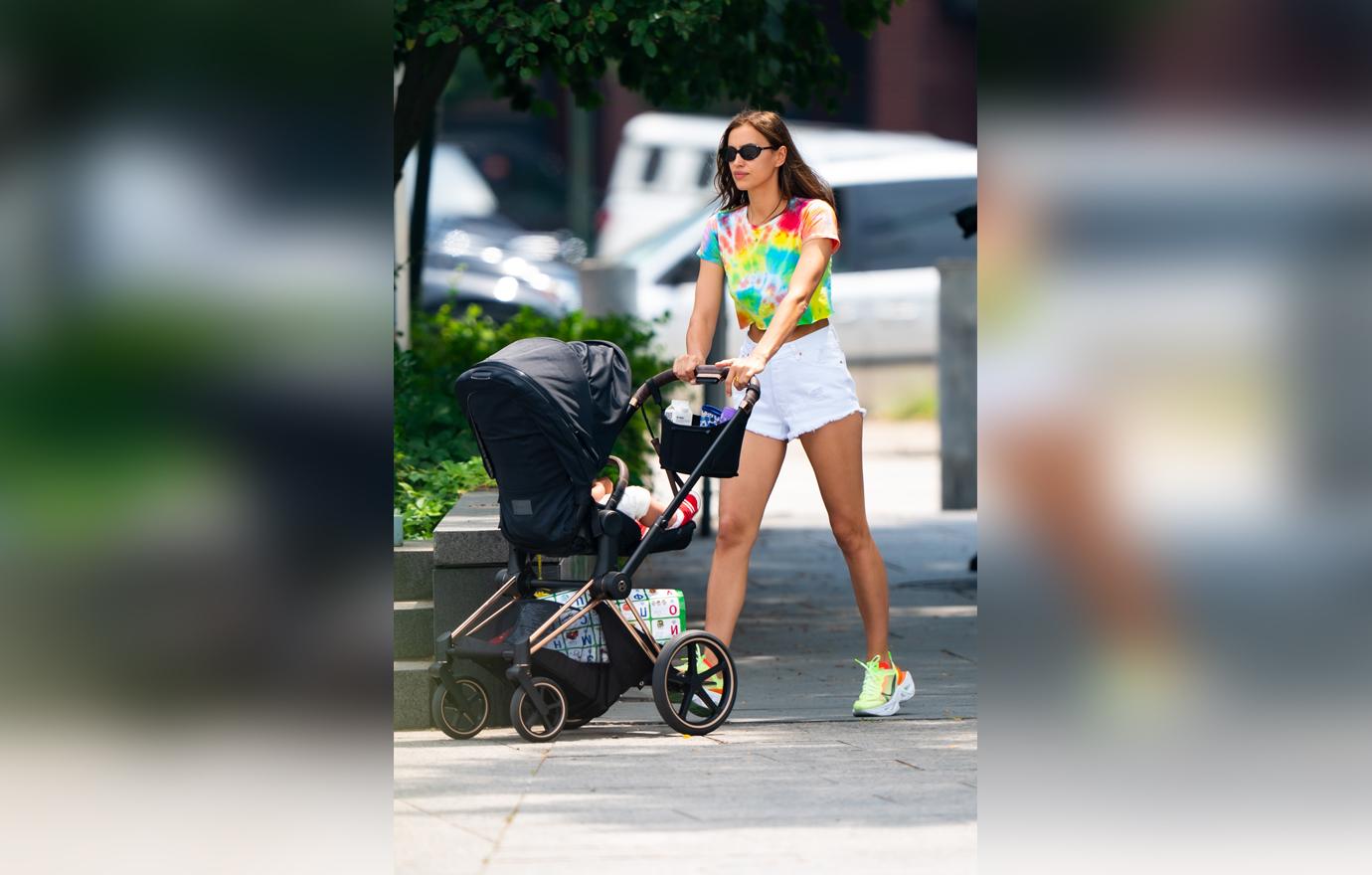 Shayk looked glamorous even in her casual outfit of tie-dye tee shirt, shorts, and sneakers. Her girl by Cooper wore the same outfit on their sweet outing.
Article continues below advertisement
Not Shy Shayk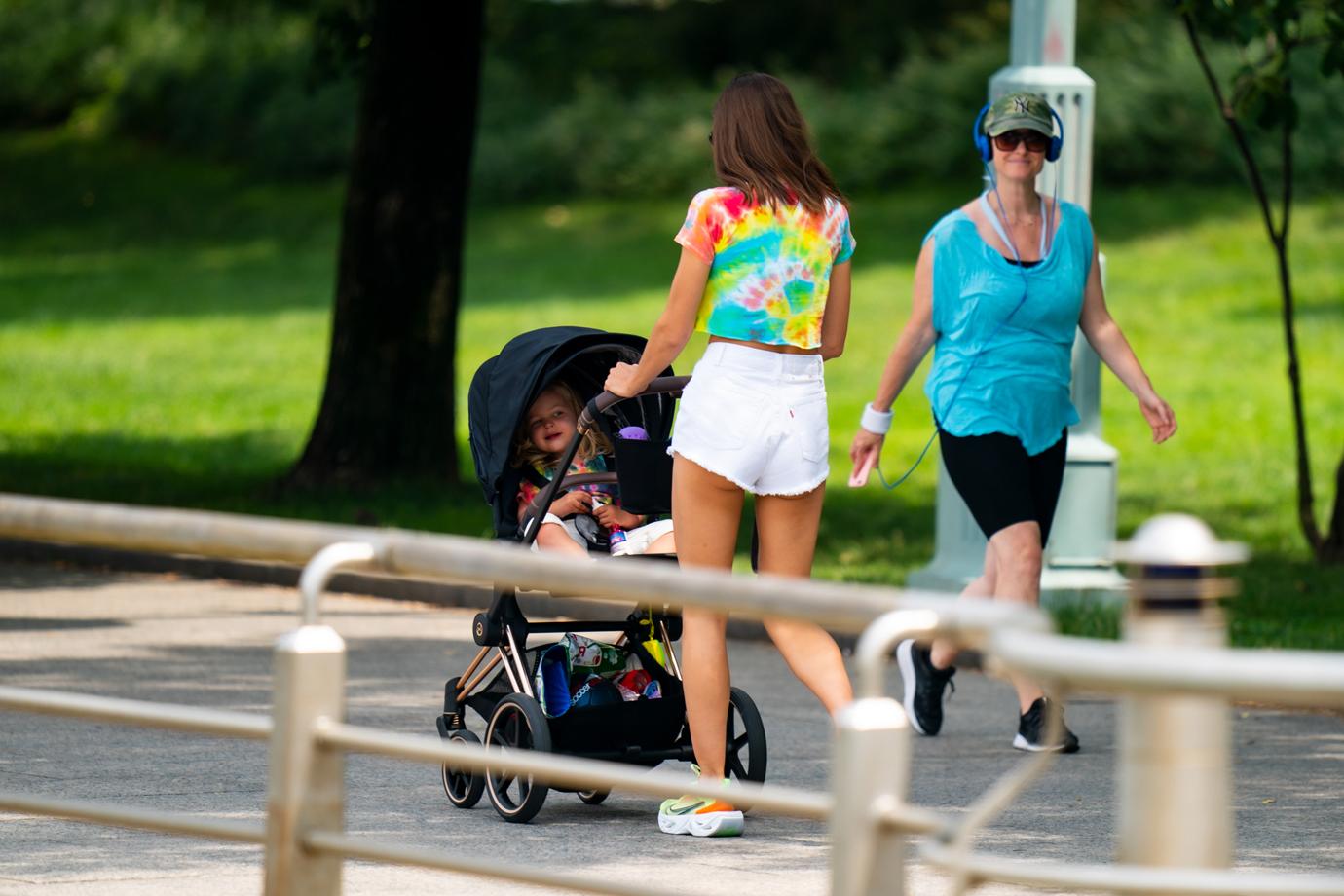 Wearing sunglasses, the model turned heads with her shapely legs and taut tummy.
Article continues below advertisement
NY Day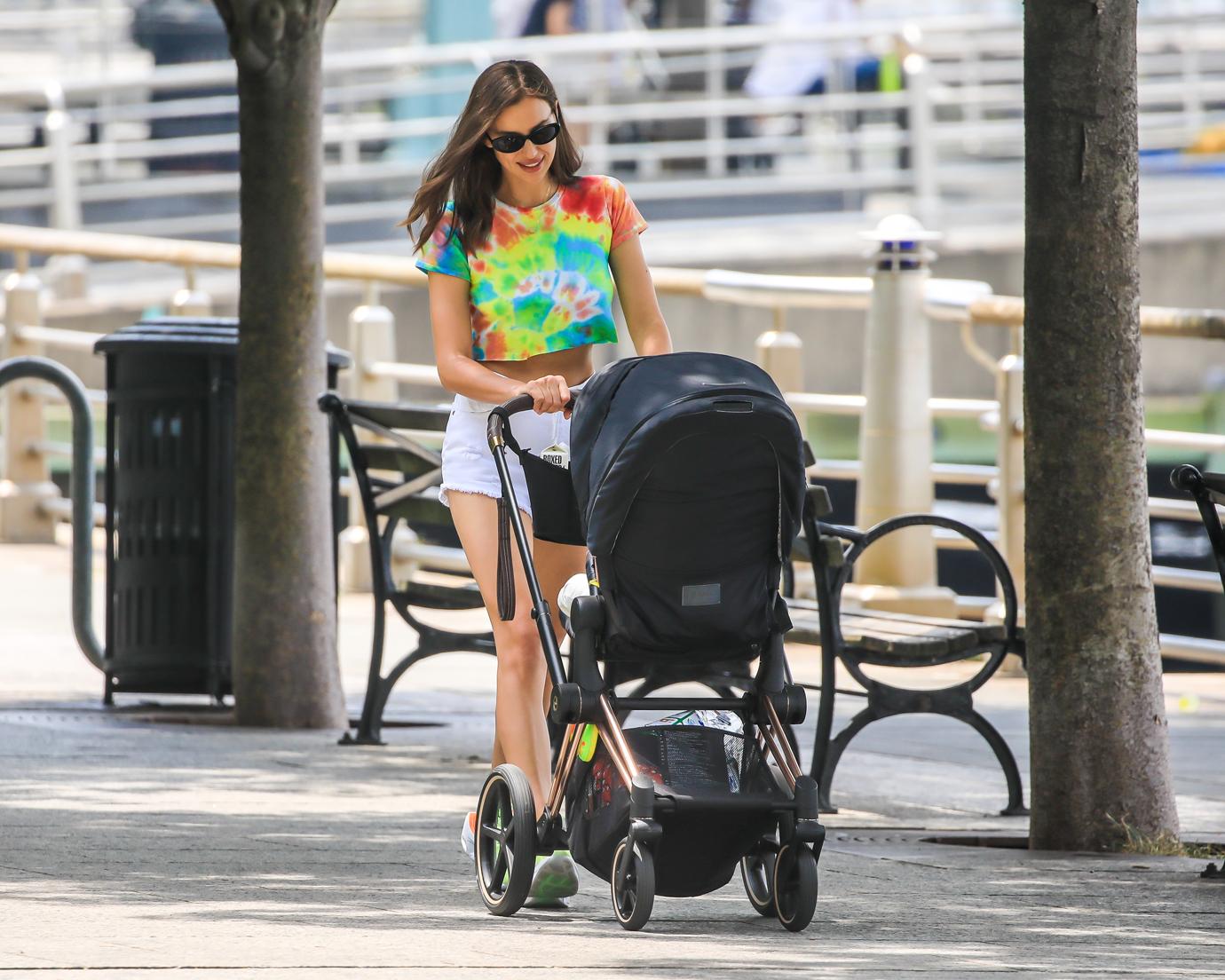 Cooper's constant absenteeism was one of the major issues that drove him and Shayk apart, a spy said. He loves the East Coast while Shayk mostly lives in Los Angeles, according to RadarOnline.com sources.
Article continues below advertisement
Stroller Action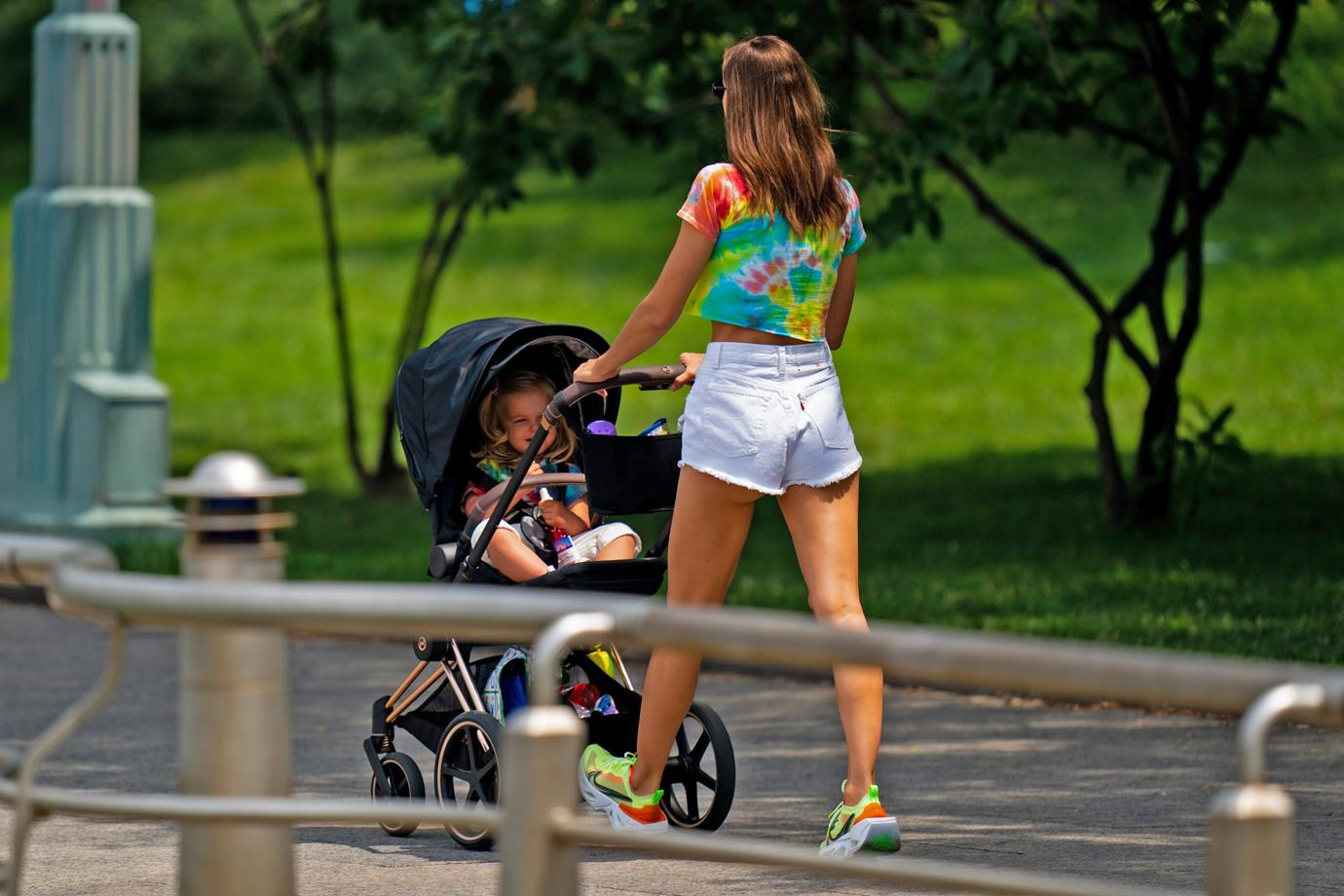 But on July 17, Shayk seemed to thoroughly enjoy being in her ex-boyfriend's stomping grounds of NYC.
Article continues below advertisement
Drifted Apart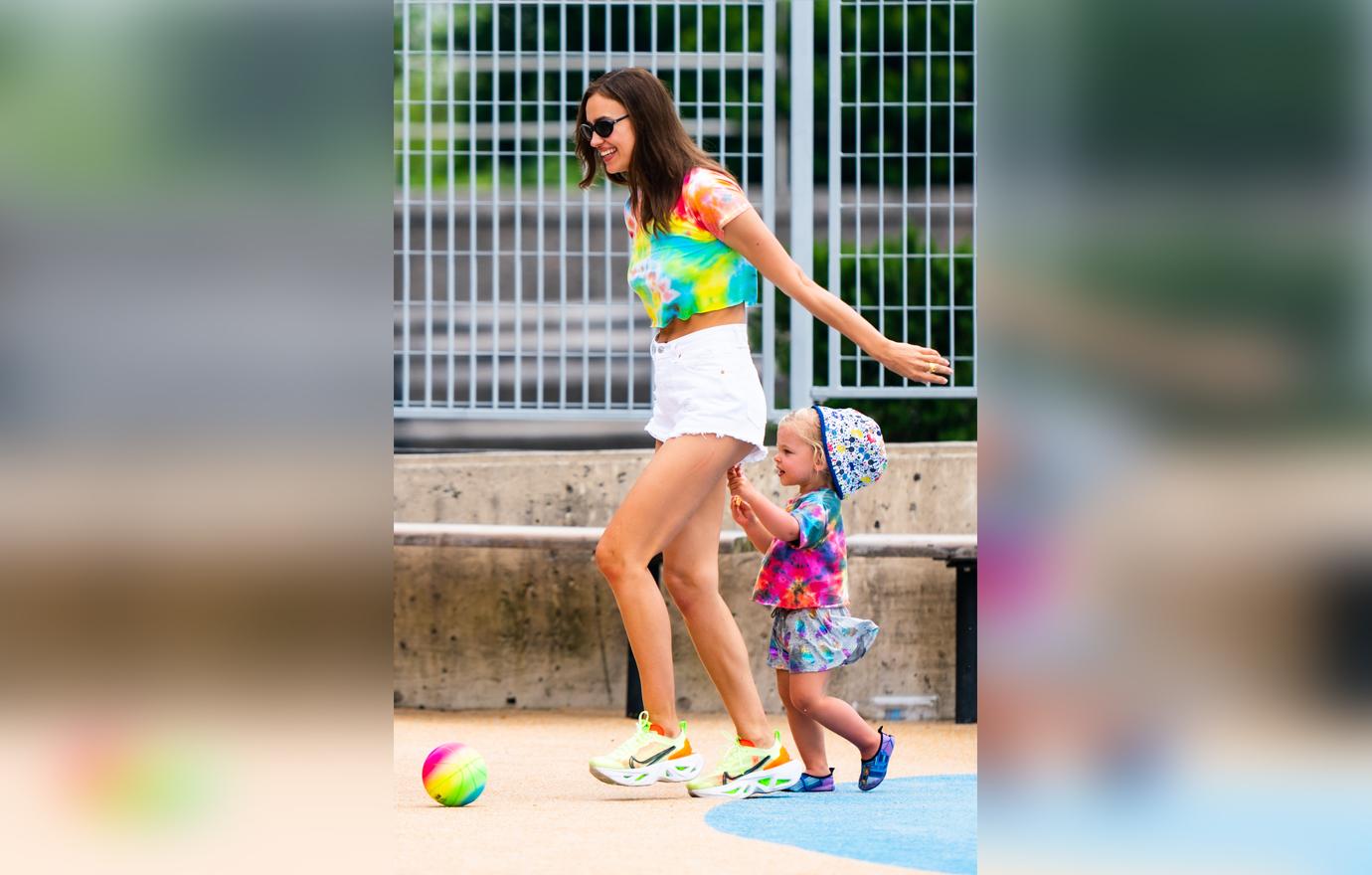 An insider told RadarOnline.com about Shayk and Cooper's split, "The fact that he would disappear on his little artistic retreats all the time was one of the biggest bones of contention….She felt like a single mom, and he argued that she didn't understand his career."
Article continues below advertisement
Moving On