Exclusive
Shocking Secrets! Hollywood Bodyguards Unleashed – What A-Listers Are REALLY Like!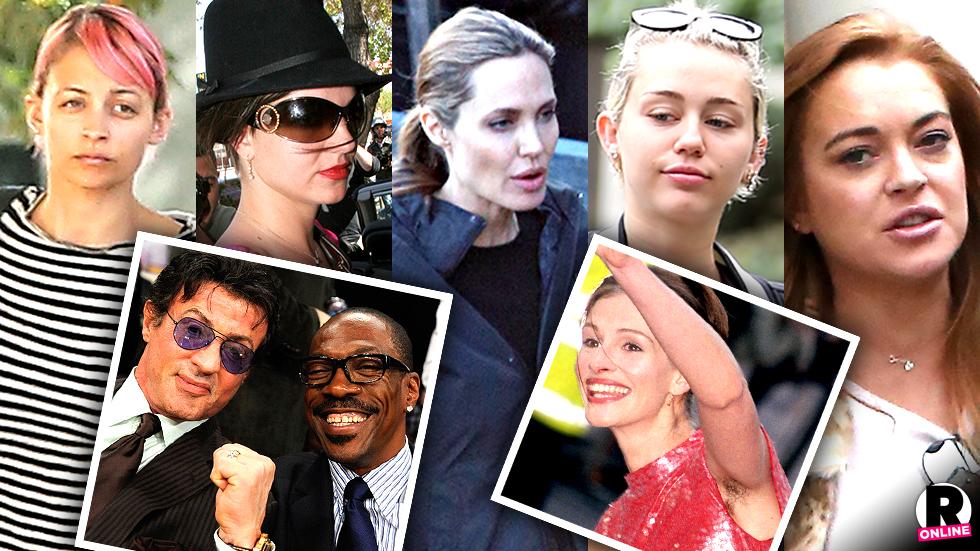 Hollywood's A-list stars surround themselves with bodyguards to protect them from scary situations but the protectors revealed shocking secrets to The National ENQUIRER about Julia Roberts, Angelina Jolie, Miley Cyrus and more!
Article continues below advertisement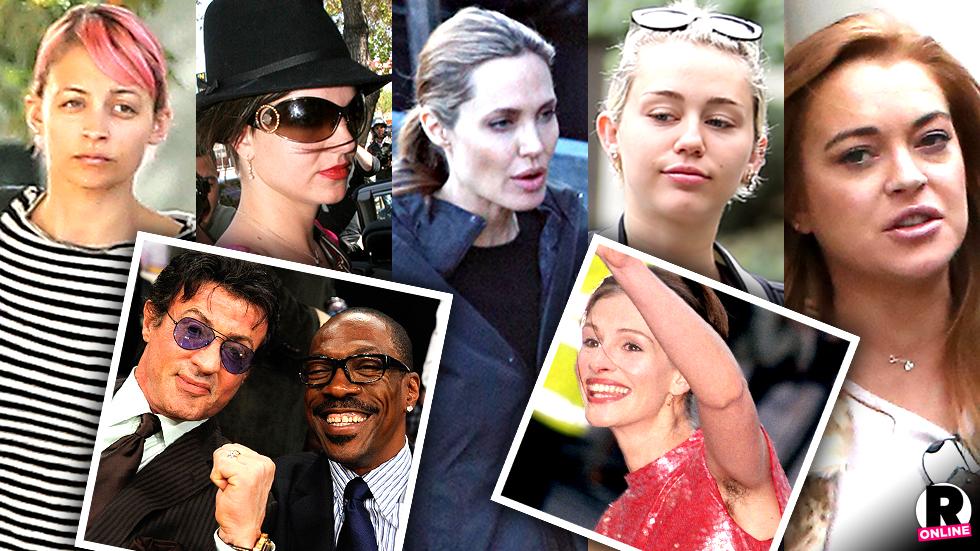 Notting Hill World Charity Premiere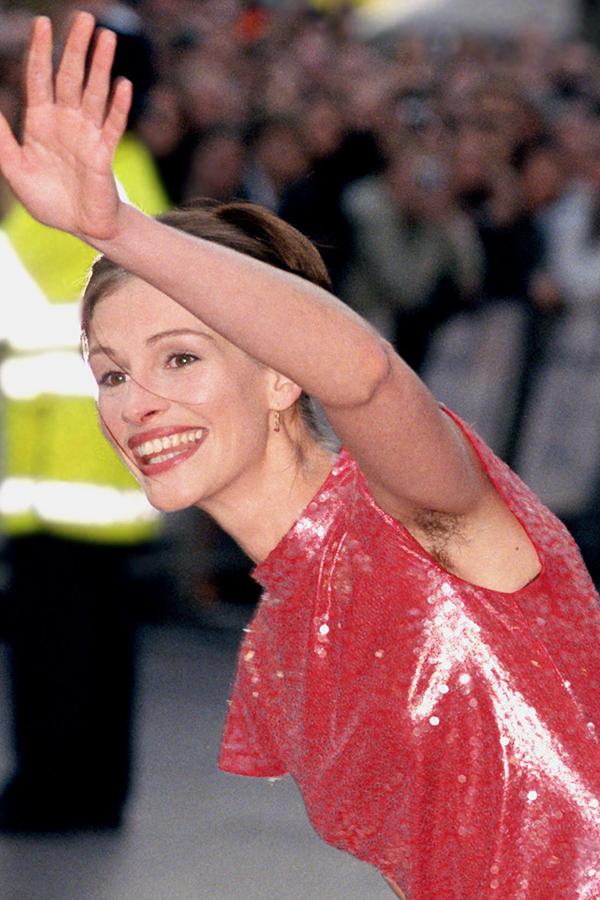 Hollywood's "Pretty Woman" is so green she can get a little ripe! According to a security expert who worked with Julia Roberts on a movie, "Julia is a total hippie. She'll go days without showering. She likes to save water, and she likes the smell of her natural oils. Her husband, Danny Moder, doesn't care because he's just as much of a hippie."
Article continues below advertisement
Oklahoma City Thunder v Los Angeles Lakers, Game 5
Sylvester Stallone went all-"Rambo" on Eddie Murphy! The "Rocky" star thought Murphy was carrying on an affair with his then-wife, Brigitte Nielsen, and grabbed Murphy from behind. That's when Murphy's bodyguard, Lee Weaver, said he kept Sly in a choke hold until he passed out!
Article continues below advertisement
Jennifer Aniston and Courteney Cox show off their amazing bodies, while accompanied by Justin Theroux, Howard Stern and pals on their New Year's holiday in Los Cabos, Mexico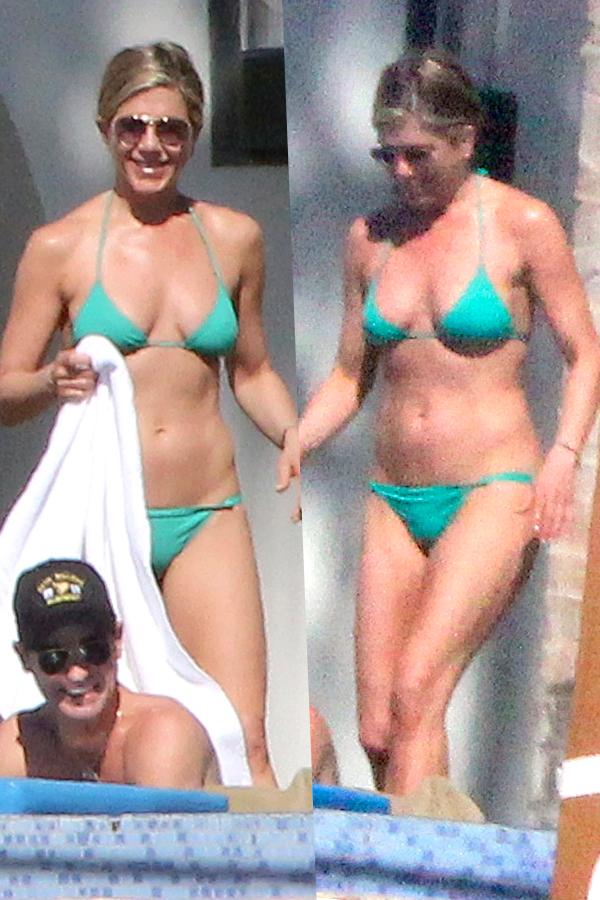 When you look as good as Jennifer Aniston, why not flaunt it? The 46-year-old actress "is very free when it comes to showing off her body," confided a former bodyguard. "She never covers up. When she answers the door in the morning she's in a mini camisole and underwear. When she's not in her underwear, she's in a bikini. I can name all the moles on her body – that's how many times I've seen her undressed!"
Article continues below advertisement
EXCLUSIVE: Lindsay Lohan Spoted Leaving The Conaught Hotel London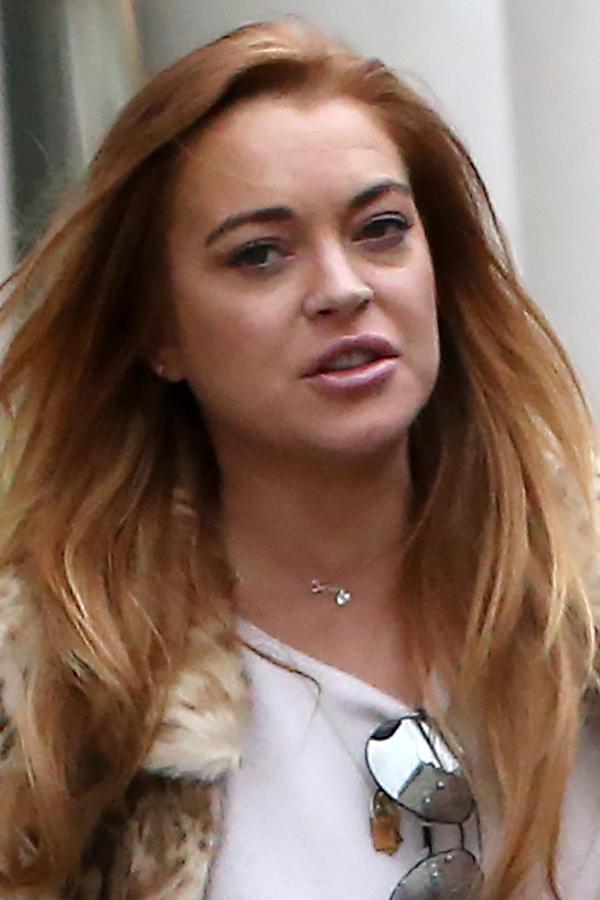 Keeping an eye on actress Lindsay Lohan "was a nightmare," said a former bodyguard. While the 28-year-old's reps have denied it, the guard said: "She had a total death wish, and took more drugs and drank more than anyone I've ever met." Another former guard also said Lohan was "the biggest slob I have ever seen!"
Article continues below advertisement
Britney Spears heads to Millennium Dance Studio dressed in revealing dance wear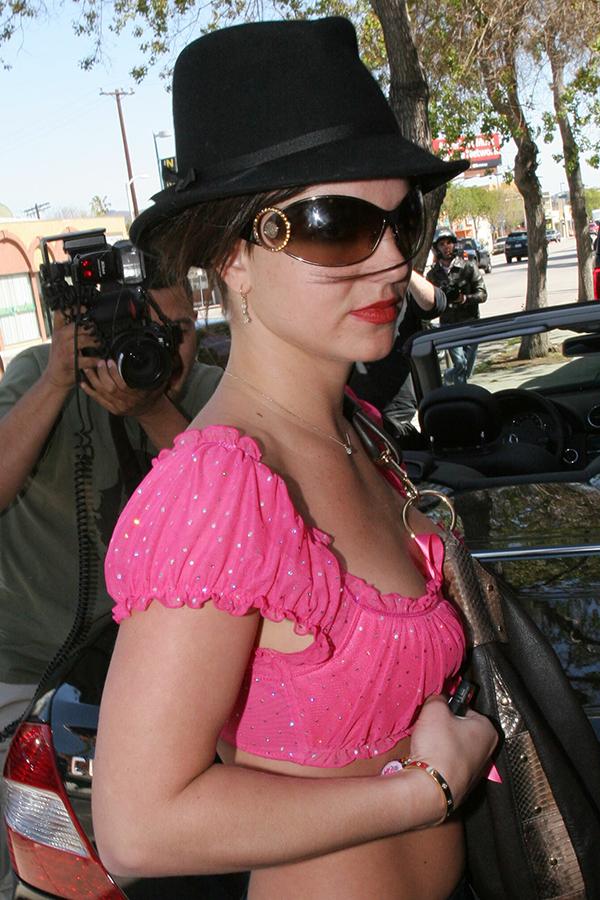 Back in 2008, Britney Spears existed on a diet of mostly "Taco Bell and turkey jerky washed down with Red Bull," according to a source close to one of her bodyguards. The "Toxic" singer would vomit "after meals, both at home and in restaurants" so often "people around her" thought she was bulimic, added the source. The 33-year-old also thought unicorns were real, "and lived somewhere in New Zealand," said the source. "It had to be explained to her that unicorns were never real."
Article continues below advertisement
EXCLUSIVE: INF – Nicole Richie Wears Daisy Dukes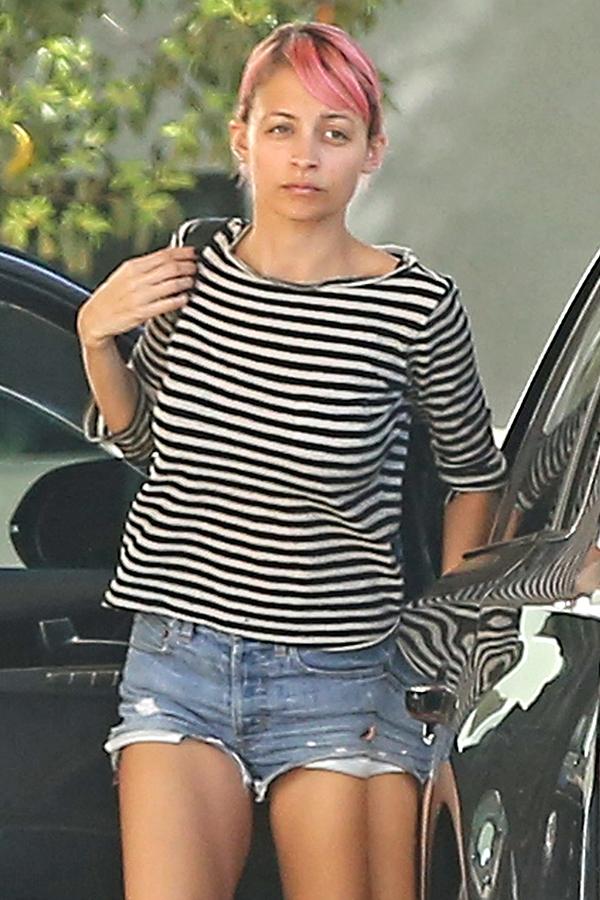 Reality TV starlet Nicole Richie, 33, keeps her marriage to rocker Joel Madden fresh by "constantly texting him sexy messages, telling him what she's wearing," said a former minder. Richie's other addiction, said a guard who worked for her, is shopping! "She can easily blow $2,000 a week on shoes. She loves Louboutins, which can go for over a grand."
Article continues below advertisement
Angelina Jolie receives a gift from an actor on the 'Unbroken' set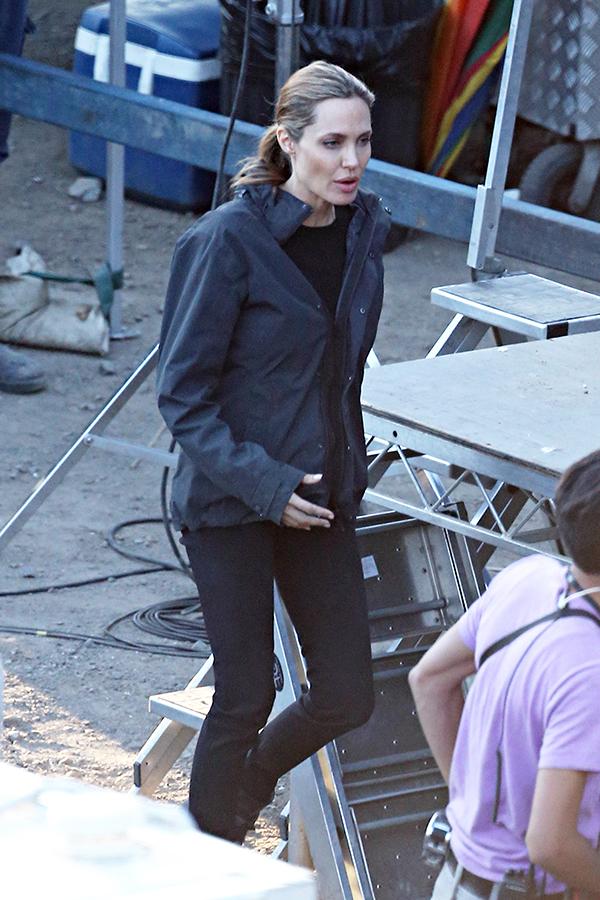 A hunky minder named Bill kept a close eye on Angelina Jolie. The 35-year-old former military man was hired to guard the Pitt-Jolie clan in Prague while she filmed "Wanted" in 2007, and he was at then-32-year-old Jolie's side when Brad roared off on a solo motorcycle trip to Berlin, said a source. "Bill and Angie always appear warm and relaxed together," said the source, "and he's now an indispensable fixture in her life."
Article continues below advertisement
EXCLUSIVE: Singer Pink and husband Carey Hart spotted out in Mammoth Lakes, CA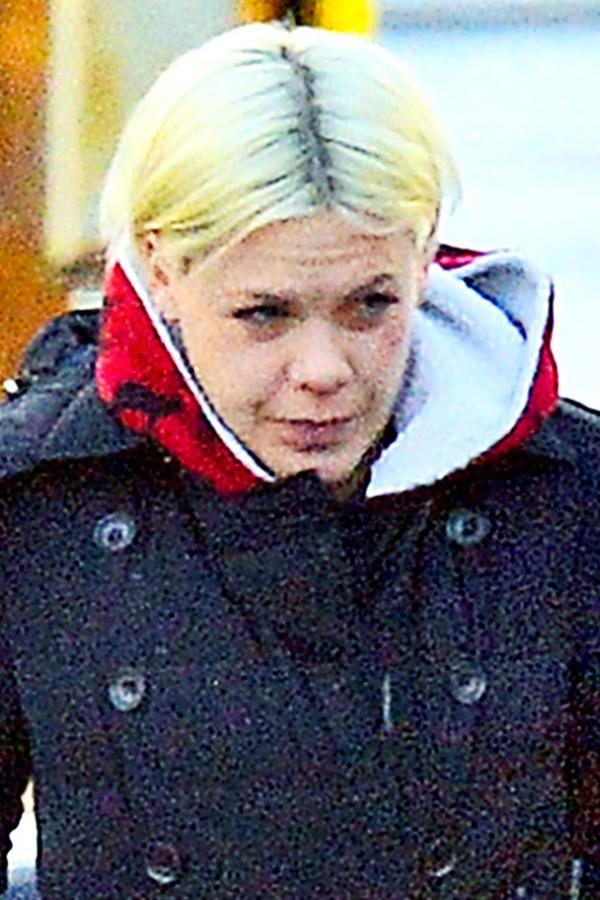 Rocker Pink has scaled back her party-hearty ways since having daughter Willow, 4, with husband Carey Hart. But in 2008, a former employee revealed: "She likes to pound drinks, often without mixers. She's one of the biggest party girls I've ever seen!" And when Pink had a few too many, "she literally takes naps!" scooped the source. "Once at the Playboy Mansion, she curled up in a chair and fell asleep while everyone walked around asking, 'Is that Pink?' "
Article continues below advertisement
Tom Cruise, Katie Holmes & Family Watch New York Red Bulls v LA Galaxy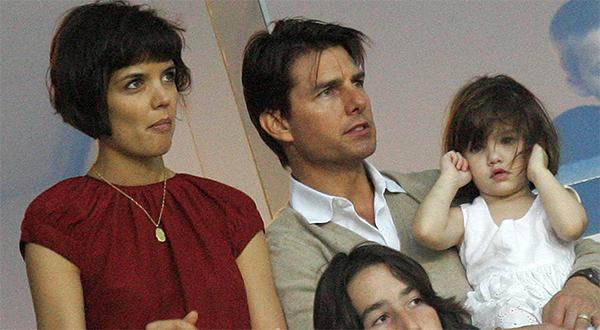 Hands-on mom Katie Holmes ripped into then-hubby Tom Cruise when he criticized the way she carried their daughter, Suri. A former bodyguard revealed: "She'd take this type of criticism and say nothing. But this time, she shouted at Tom: 'Stop it!' " After settling Suri, she got right in Cruise's face, said the source. "Katie said: 'I'm tired of your help and you controlling my life!' Tom was taken aback. He said quietly, 'I'm only trying to help,' and walked away."
Article continues below advertisement
Miley Cyrus step out amidst an alleged break up break up.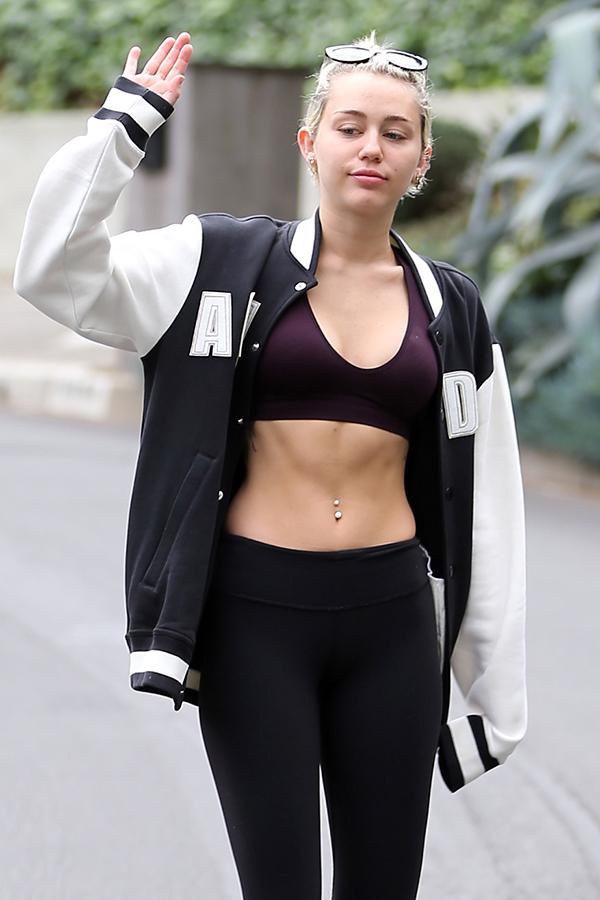 When fans aren't looking, "Wrecking Ball" singer Miley Cyrus likes to lock lips with girls! "Limo rides with her girlfriends are a total party, blasting music and snapping risqué pictures – a lot of them Miley wouldn't want anyone to see, or she'd be in big trouble!" said a former bodyguard. "It's all a big thrill for her, and she's only getting wilder." Miley's mom, Tish, is no prize either, added the source. "I hate working for Tish because she's so damn rude and bossy. She acts like you're a servant more than a professional there to protect them."