Gwyneth Slams GOOP Critics: Don't 'F*** With Me!'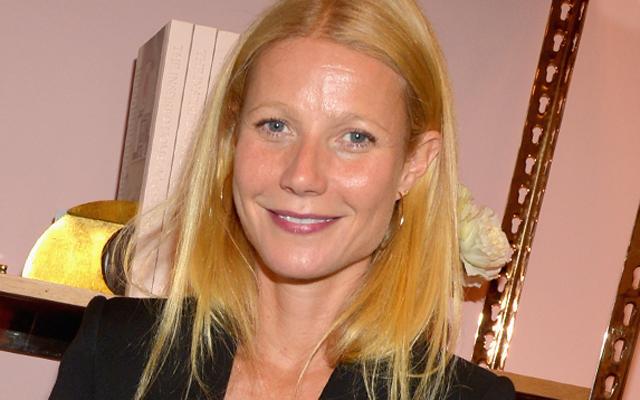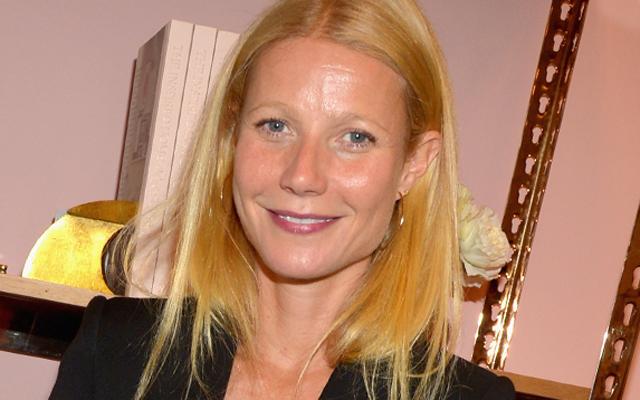 Gwyneth Paltrow isn't doing much to change her diva reputation! The GOOP founder dropped an F-bomb, bragged about her non-competitive A-list friendships and revealed that her own dad told her she was letting fame get to her head with seven outrageous new quotes from her Glamour magazine interview.
Article continues below advertisement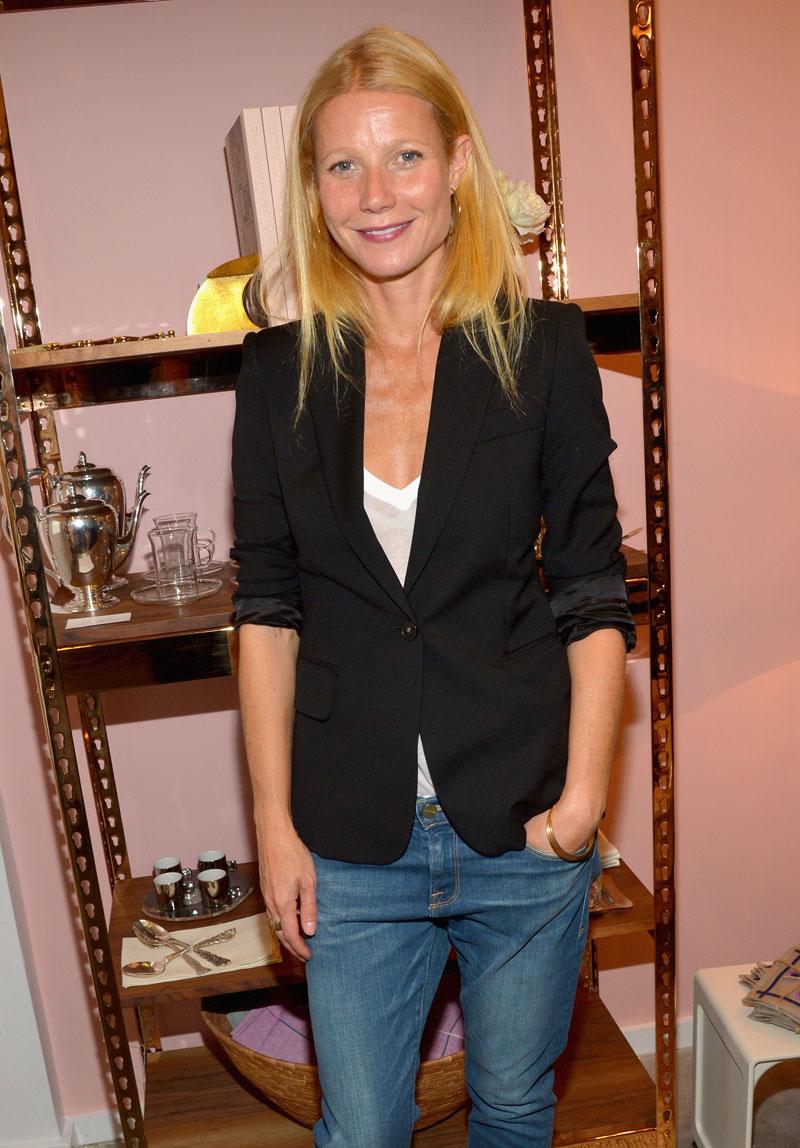 Paltrow is known for her out-of-touch lifestyle but the blonde beauty admitted in her new interview in Glamour magazine's March issue that even her staff has had trouble dealing with her neurosis. "With the skin care line, I'm a little bit nuts," she admitted. "There's no point in making something unless it's better than anything you've ever found. So I gave everyone at Juice a run for their money. My head of beauty started calling me the Princess and the Pea; one time we agreed on a sample, and I said, 'Perfect.' Then another sample of it came, and I was like, 'They changed it.' Some preservative changed, I could tell, and they were like, 'Sh-t.' But in the end, I'm proud of what we were able to do. This is effective, luxurious, and completely organic…. You could eat it."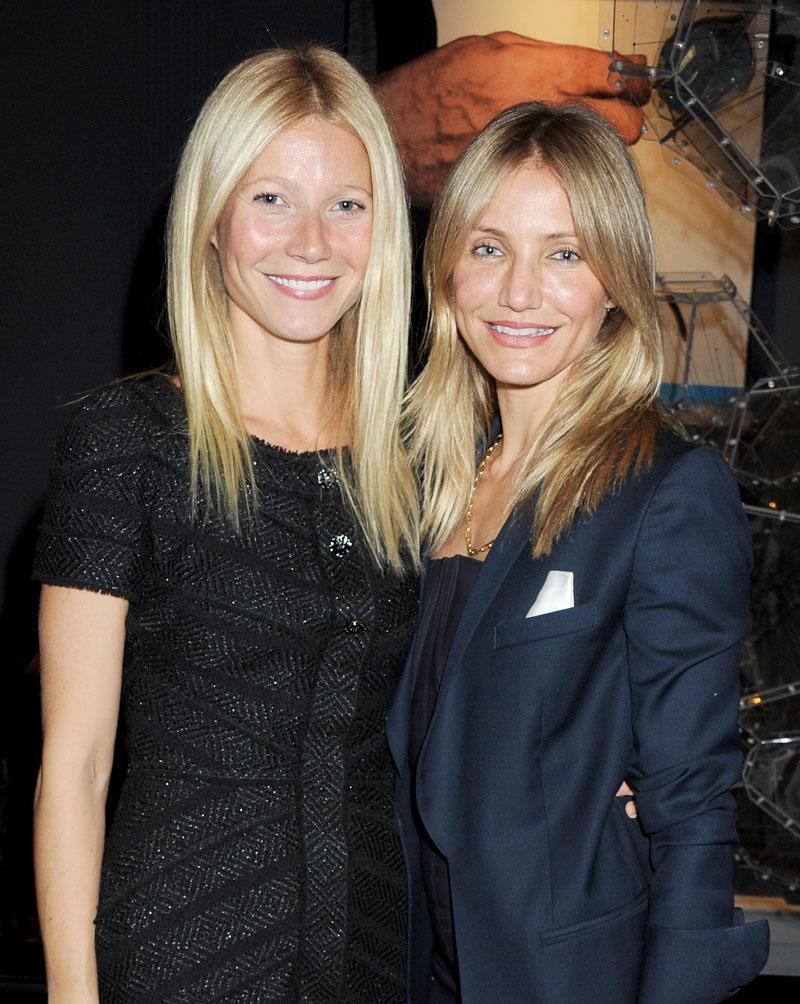 The Park Avenue Princess, who famously feuded with Madonna, claimed that her friendships with Cameron Diaz, Reese Witherspoon, Drew Barrymore and Chelsea Handler are better than yours. "If you were to ask me what my biggest success is, it's that I've been able to maintain and nourish my relationships," 43-year-old Paltrow told Glamour. "As you get older, you choose friends based on not only what feels resonant and warm but if they're bringing something to your life. My women friends are incredibly intelligent. There's no posturing, no competition. Especially in Los Angeles, I see pockets of friends who are very competitive, and I think, What is the point? I would rather be alone in bed with a book than have a girlfriend who is like that.
Article continues below advertisement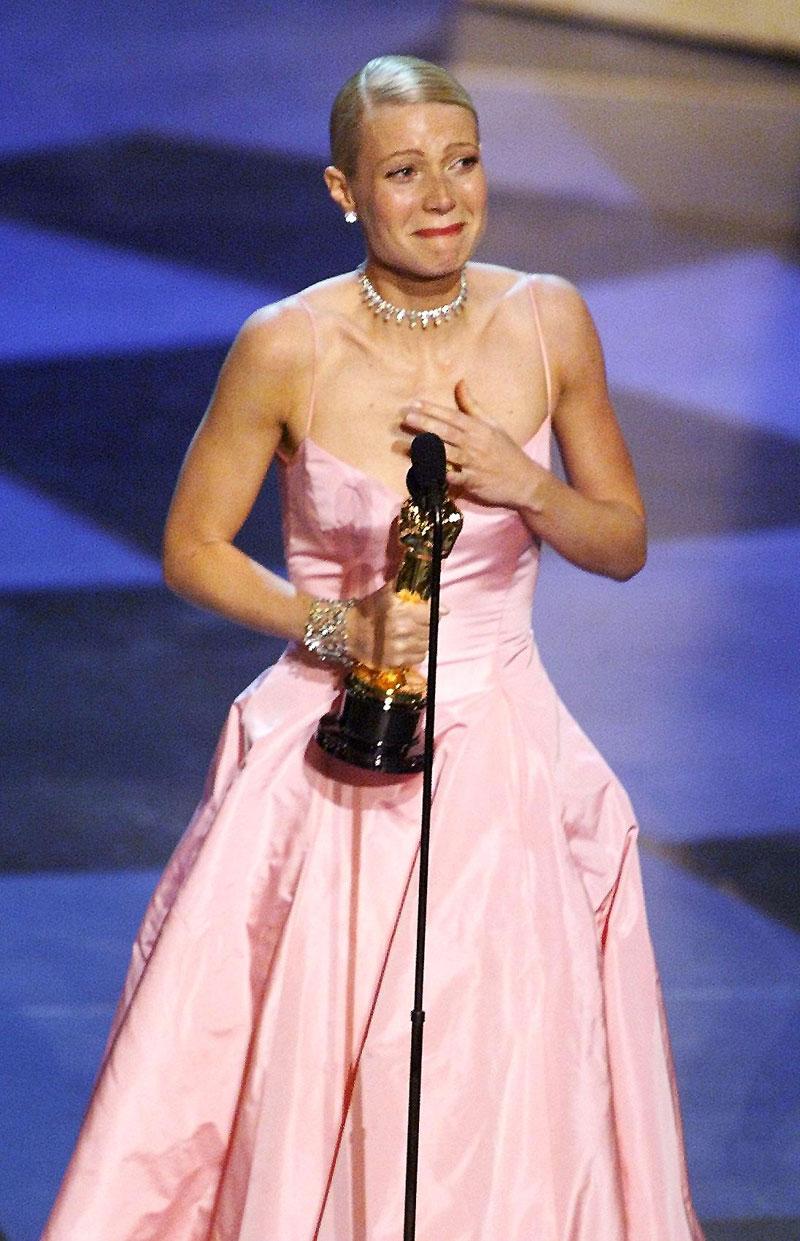 The Oscar winner admitted that she was pretty arrogant about her skyrocketing fame, much to the chagrin of her parents. "I remember my dad once sat me down when I was 25 or 26. I was in the middle of this storm of success, and my dad was like, 'You're getting weird.' I was like, 'Oh my God, I am. Oh, sh-t.' I mean, I got it. I thought I was so awesome for a minute. He was like, 'Let's stop this bullsh*t now.'"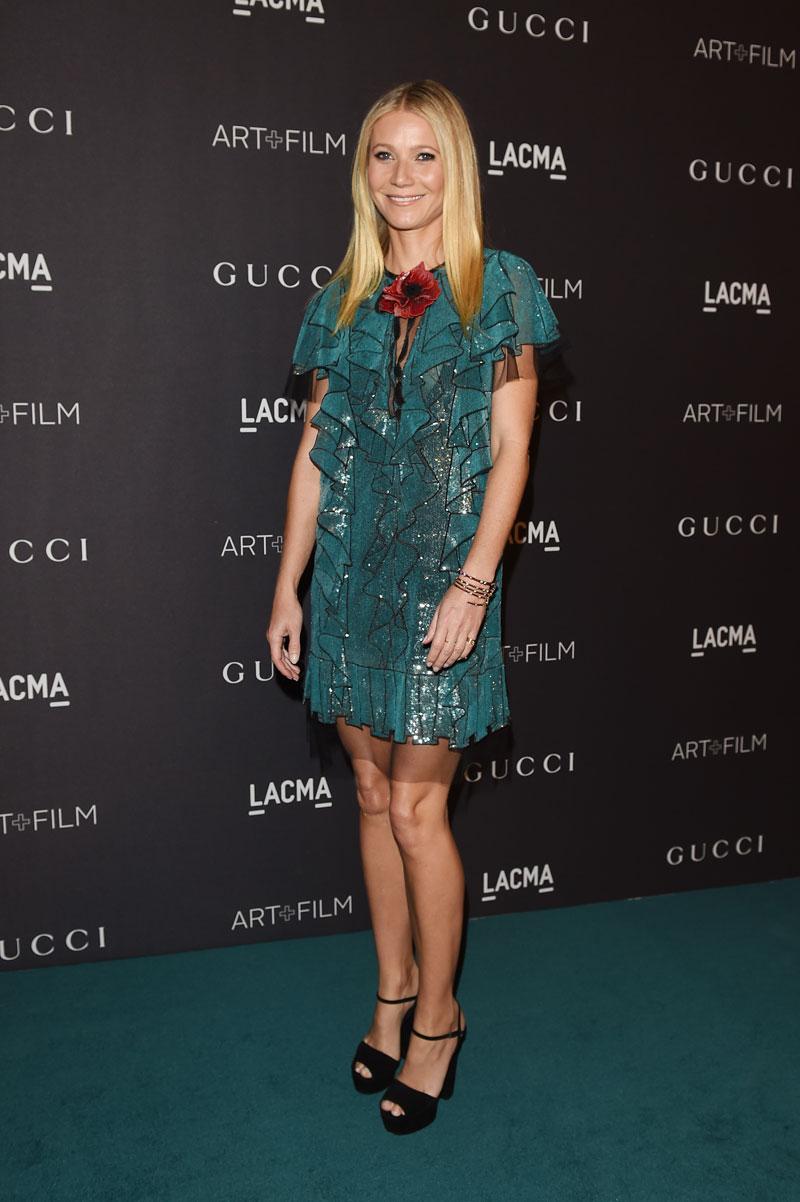 Paltrow dropped the F-bomb when discussing her famous website. "Sometimes I'll get annoyed if someone's like, 'Goop is so expensive'. I'm like, 'Have you looked at the website? Have you seen the range of price points? 'Cause we sell things that are $8.' I'm like, 'If you want to f**k with me, bring your A-game. At least have all your information.'"
Article continues below advertisement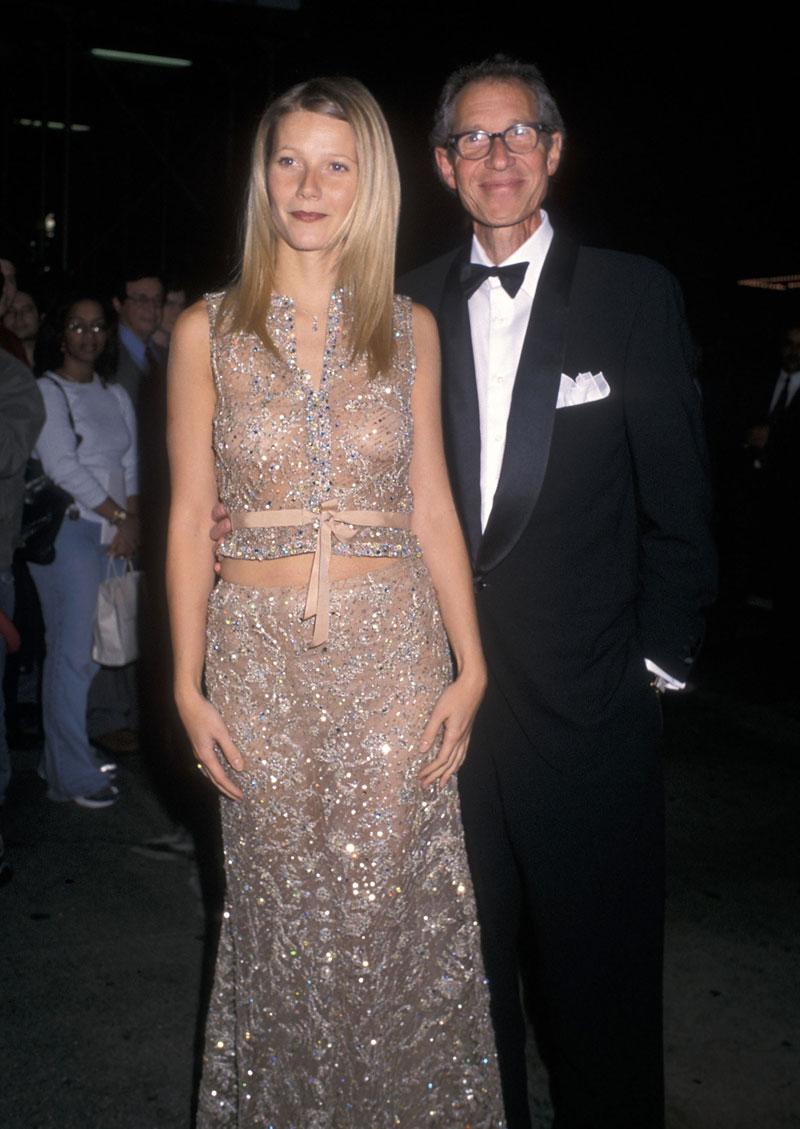 But she swears that she made it in Hollywood all on her own. "I went to UC Santa Barbara, and when I quit to try to be an actress, my dad was like, 'That's great, but I'm not gonna help you.' I was like, 'Yeah, right.' And he was like, 'No, I'm not.' So I got an apartment with a roommate; I worked as a hostess at a restaurant; I would scrounge quarters to buy Starbucks—and walk there to save gas. I remember once asking my dad for money, like, 'Please, I'm really stuck. Can you help?' And he said, 'You're more than welcome to come over for dinner.' That was it."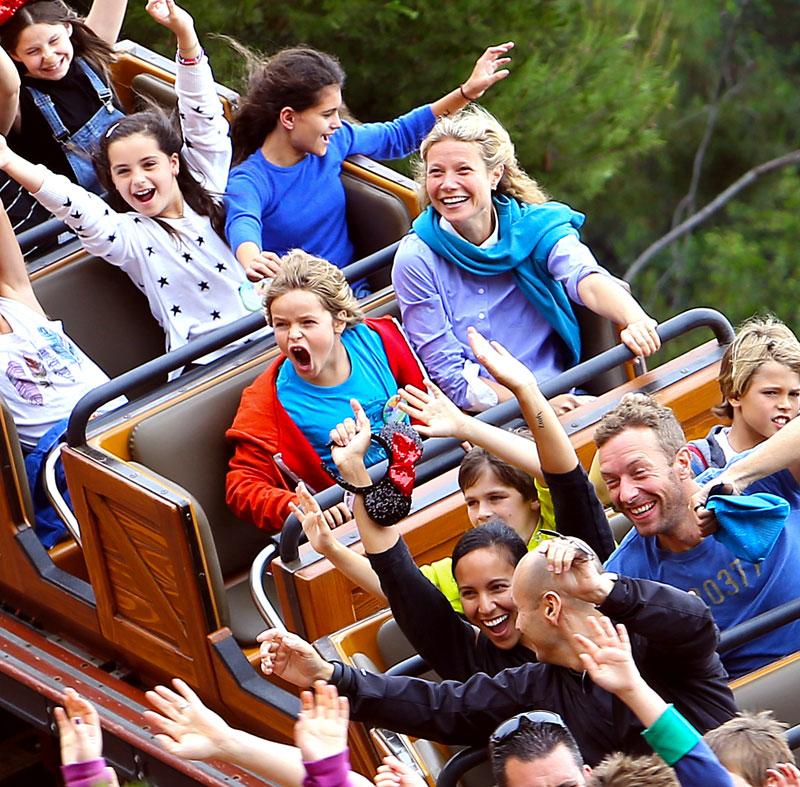 Paltrow waded into Angelina Jolie/James Voight creepy territory talking about her ex-husband. "We spend a lot of time together," she told Glamour about Chris Martin. "He's been away for two weeks promoting his album. Last night he got in at midnight and slept here so he could surprise the kids in the morning, we could all have breakfast, and he could take them to school. So…we're not living together, but he's more than welcome to be with us whenever he wants. And vice versa: I sleep in his house in Malibu a lot with the kids. We'll have a weekend all together; holidays, we're together. We're still very much a family, even though we don't have a romantic relationship. He's like my brother."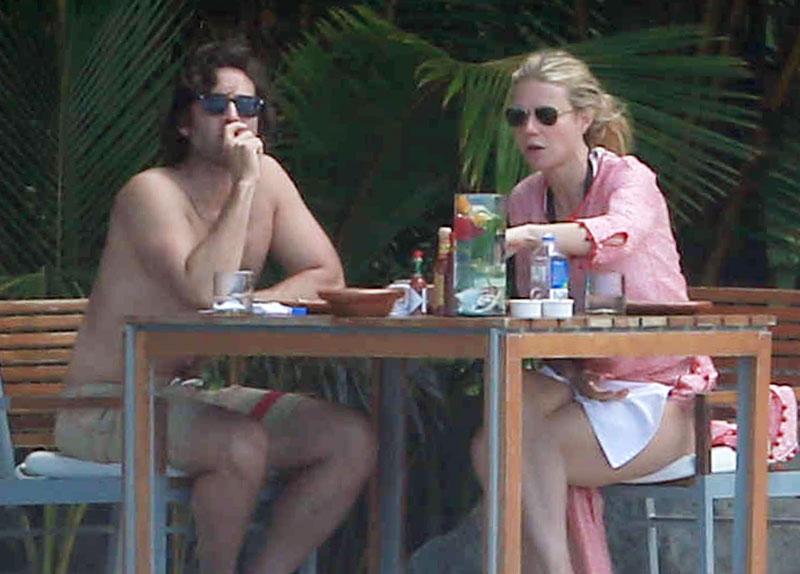 Paltrow did move on, dating TV producer Brad Falchuck and admitted that she wasn't opposed to marriage again. "I've always been very independent. Even in relationships, I'm focused on the quality of my life and not enmeshing myself so much with somebody else's experience. But I think there's incredible value in being married," she said. Asked if she could see herself getting married again Paltrow replied, "I don't know. I guess so. I mean, I believe in marriage. But I'm not even divorced yet! So give me a minute."