Million-Dollar Gamble? 'The View' Hoping To Hire Gwyneth Paltrow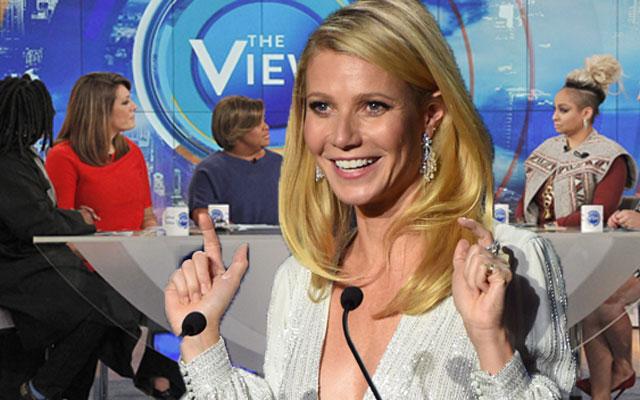 Could over a million dollars and a huge star be the winning combination to save The View? RadarOnline.com has learned that Gwyneth Paltrow is mulling over a whopping "seven-figure offer" from ABC to join the show's troubled panel, but the consequences will be dire if she decides to walk away.
"If Gwyneth doesn't accept, there's every chance the show will be axed," a source tells Radar. "They're in real trouble and everyone on that panel right now are all second and third choices."
Article continues below advertisement
The insider point out that both Chelsea Clinton and Laura Bush turned down big offers to join Whoopi Goldberg and the other co-hosts, but executives are "praying Gwyneth still has her heart set on moving into talk-show television."
"The big fear is that Gwyneth won't want to touch the cursed show either," adds the source. "Barring a miracle or a surprise talent coming aboard, this could be the show's final season."
How do you think Gwyenth would do on The View? Would she make you watch? Sound off in the comments below.