Fashionista Gwen Stefani Steps Out With Eldest Son Kingston - See The Photos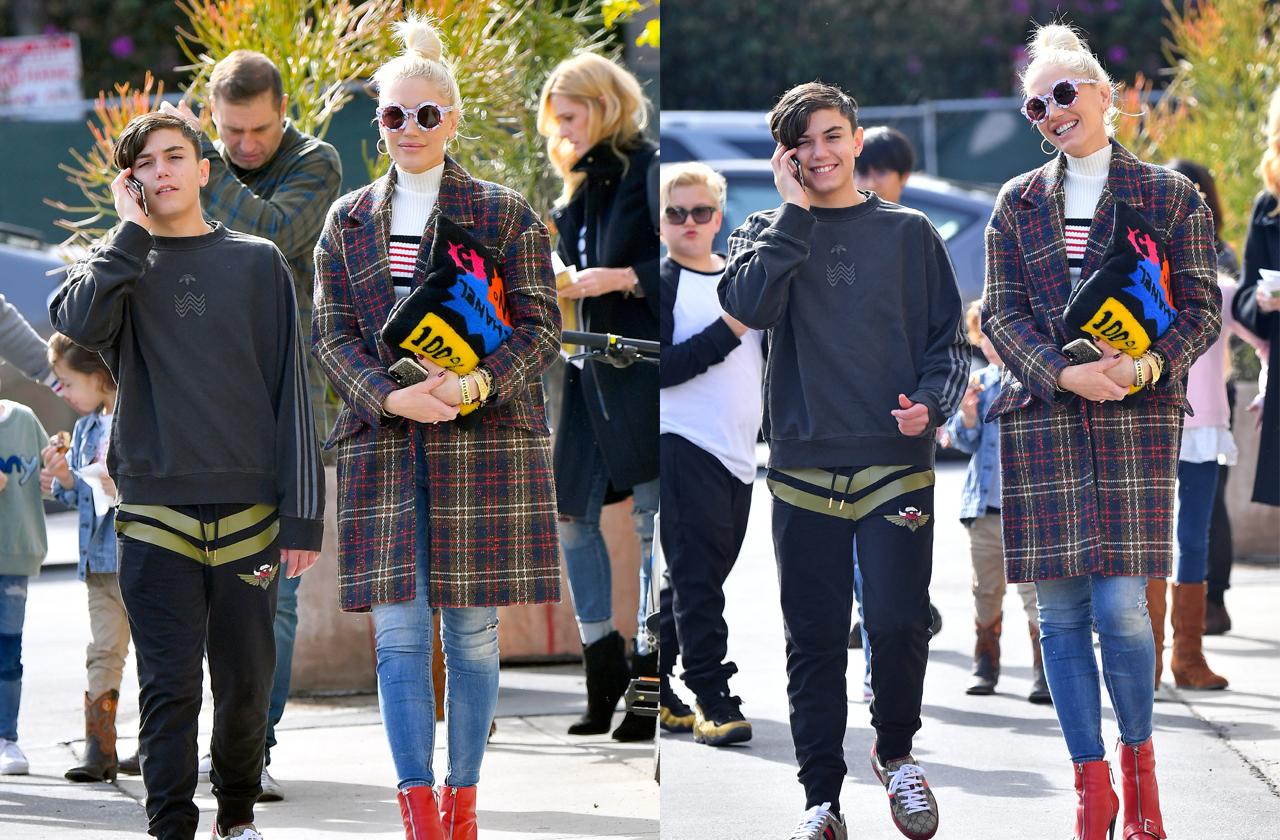 Fashionista mom Gwen Stefani was all smiles when she stepped out with her son Kingston in Los Angeles.
The former 'No Doubt' performer strolled around Los Angeles with the 12-year-old.
RadarOnline.com previously reported how she had visited her mom Patti Flynn for lunch.
Her visit comes as it is strongly rumored that she will get engaged to her country singer beau Blake Shelton.
The pair has been inseparable in recent times with both their families freely mixing with one another.
Article continues below advertisement
Stefani and Kingston were all smiles as they enjoyed the warm weather.
The agelessly beautiful 49-year-old has three sons by Gavin Rossdale - Kingston, 12, Zuma, 10, and Apollo, four.
For more details – click through the images.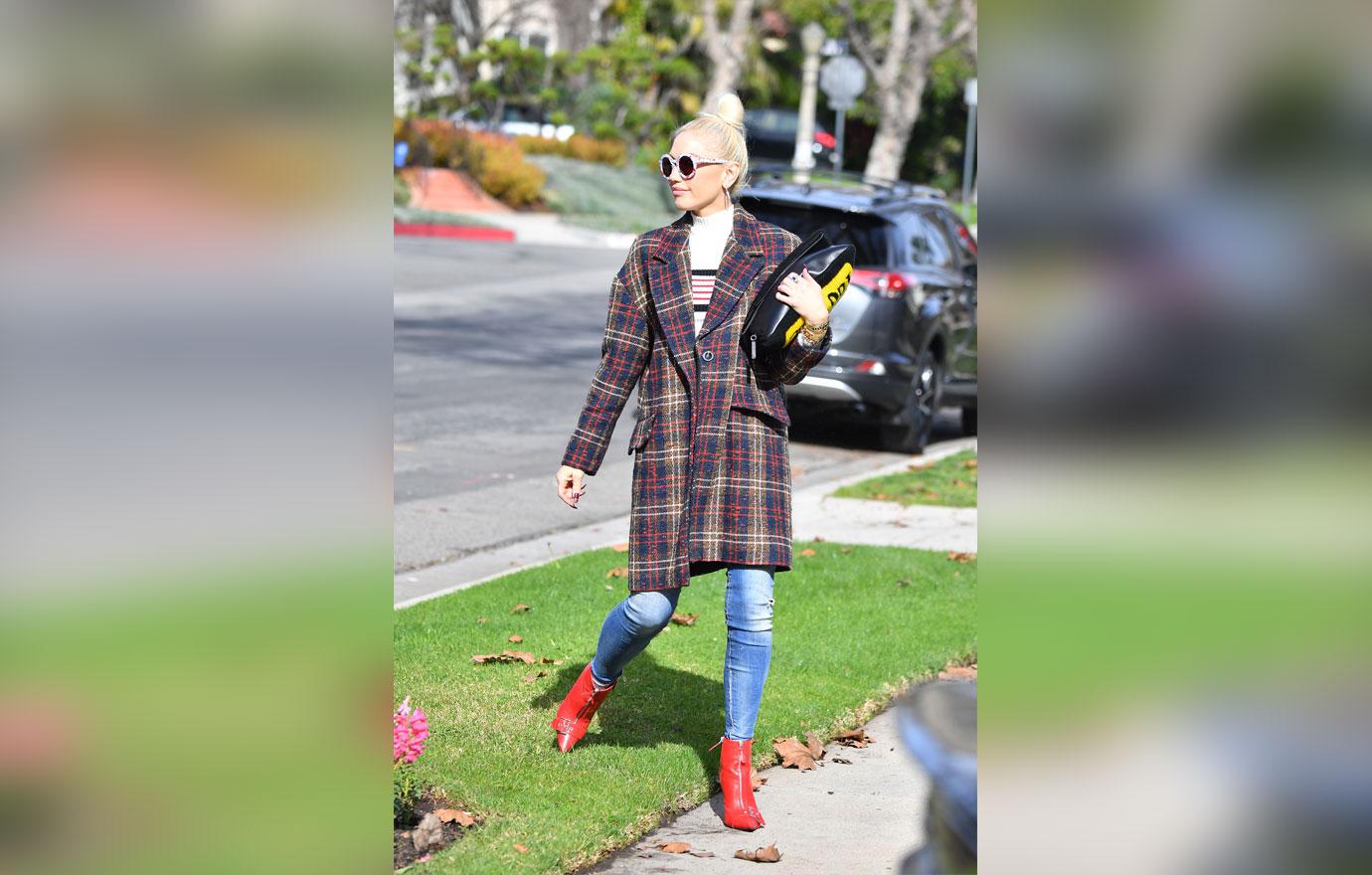 Stefani wore a plaid pattern coat and had her hair up with retro sunglasses completing her look.
Article continues below advertisement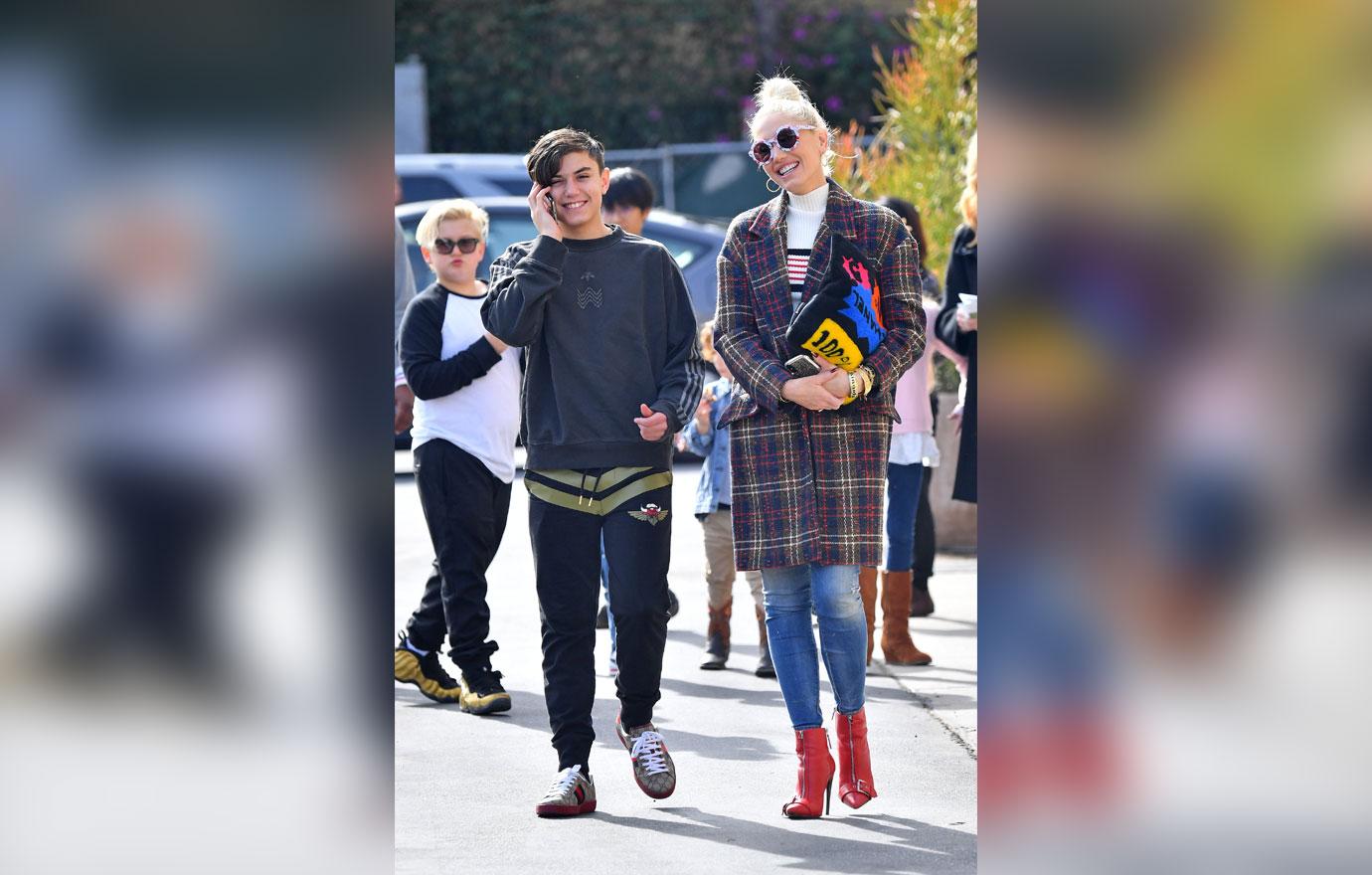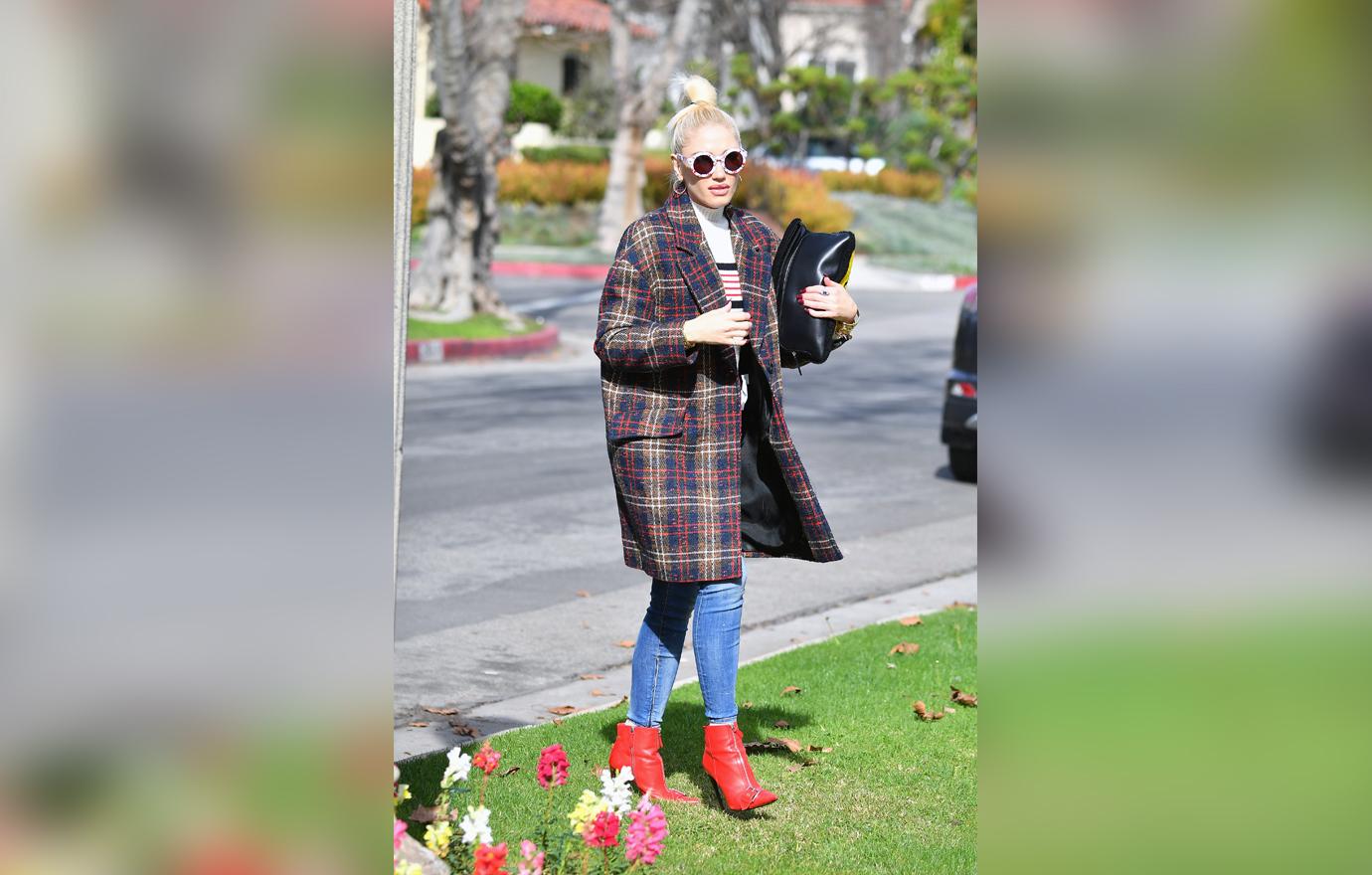 Her 'mini-me' son wore a sweatshirt with black pants and sneakers as he strolled beside his famous mom.
Article continues below advertisement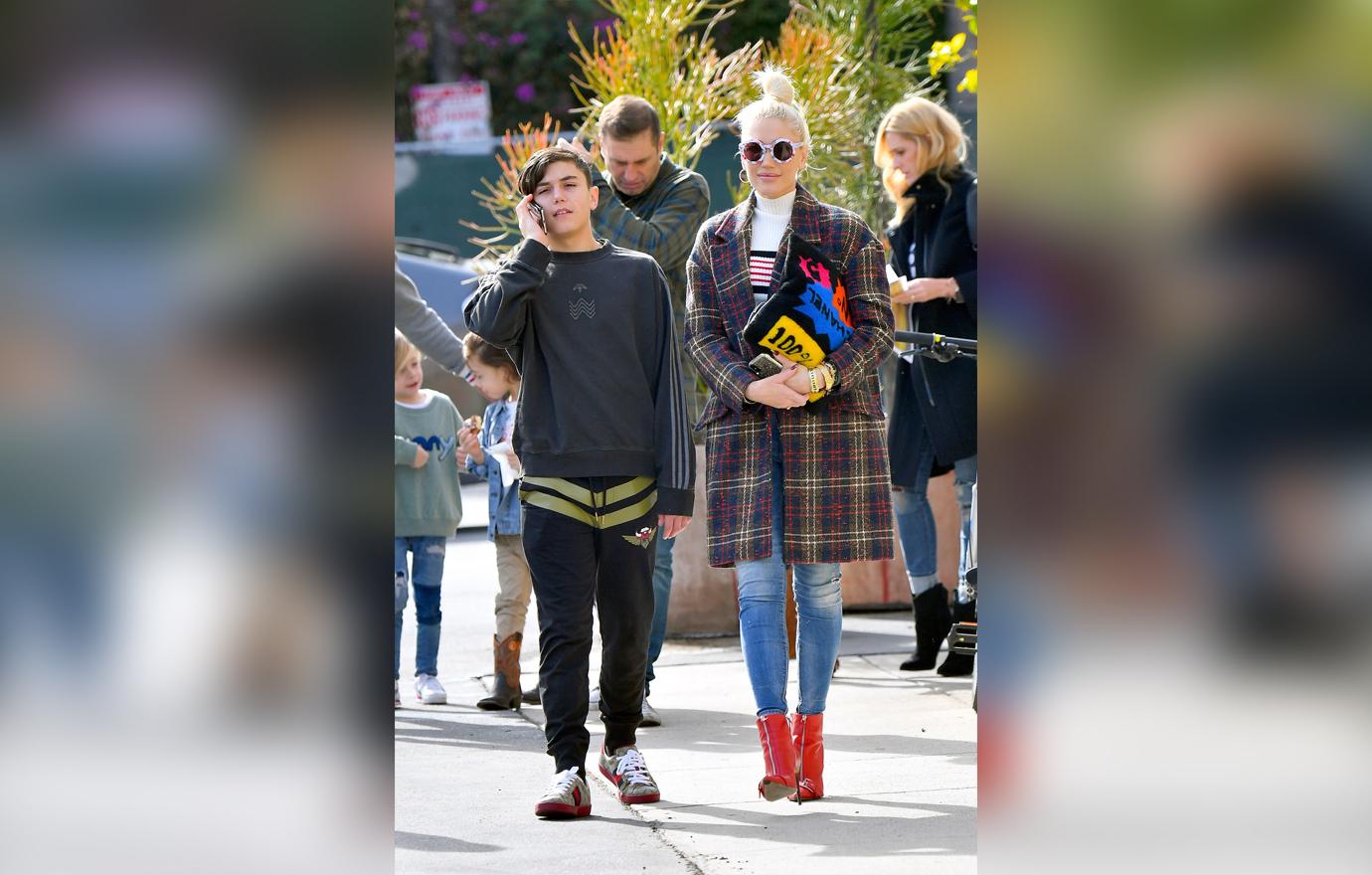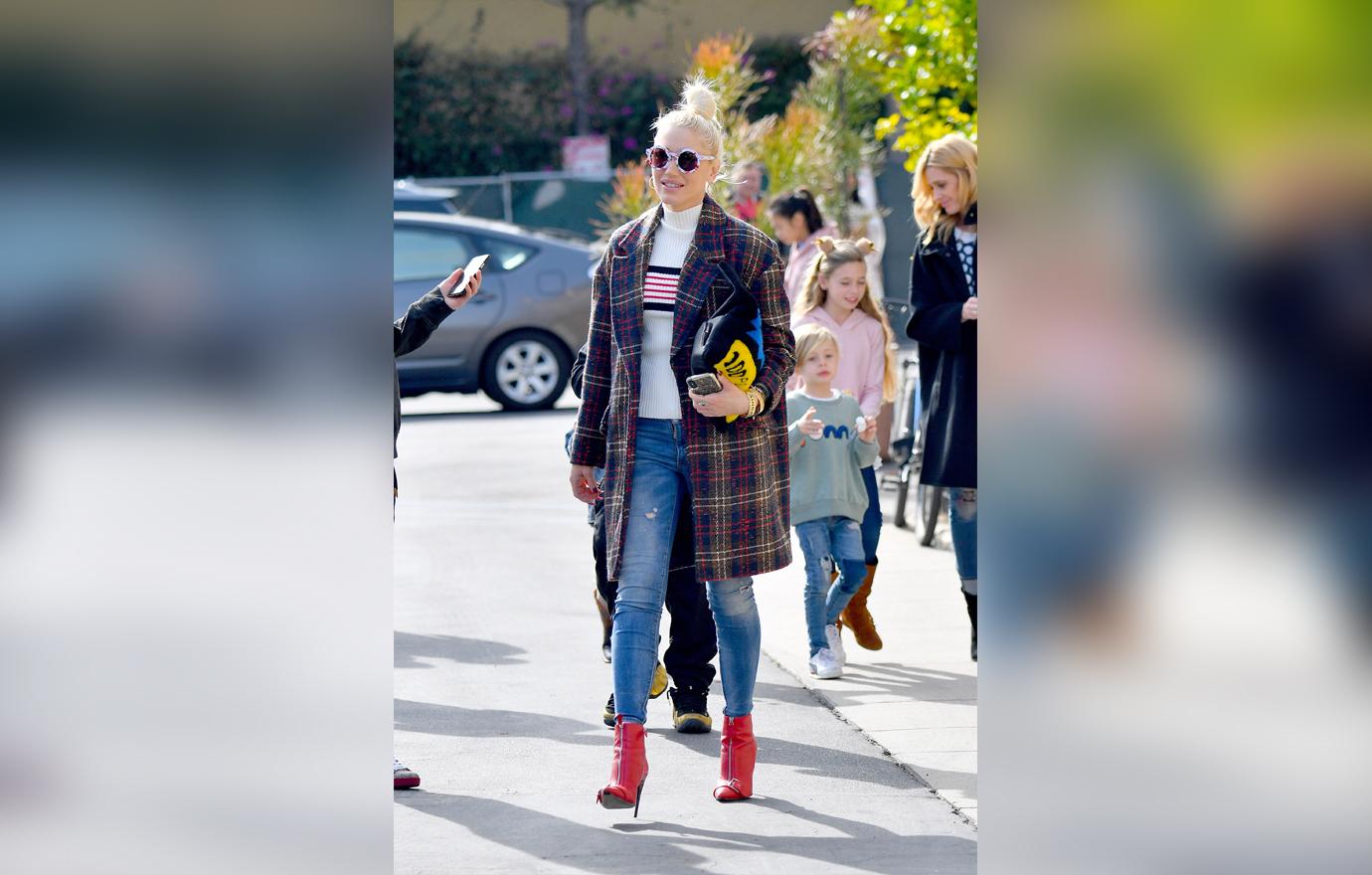 The mother and son double act was accompanied by several other friends as they dropped into a plush home to enjoy their Sunday.