Fitness Model Ally Courtnall's Most Sizzling Instagram Looks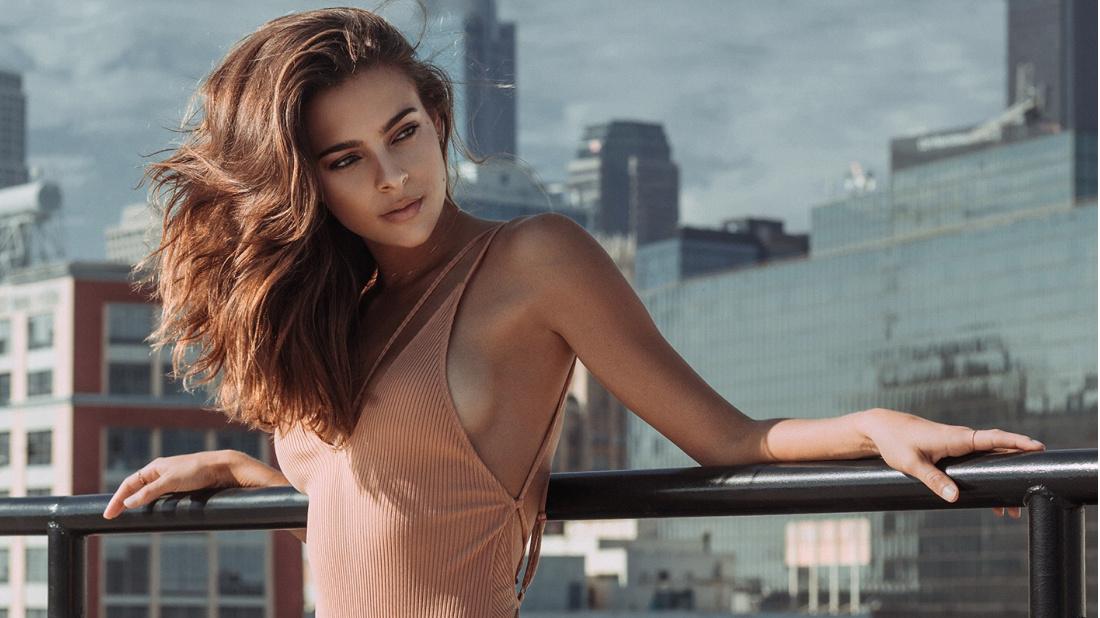 Fitness model Ally Courtnall has the perfect combination of sexiness and athleticism, so it is no surprise that her career is taking off. The buzz around Courtnall first began when she went to UCLA, where she represented the school in both soccer and track & field. Once she graduated, her modeling career took front stage as she has appeared in campaigns for Adidas, H&M, Lululemon, Nike, Athleta and Asics. Courtnall's Instagram presence has grown quickly, thanks in part to her sexy photos and her workout videos.
Article continues below advertisement
"Fitness is my passion, so I always enjoy sharing my workout," she says.
More: Slim Eva Longoria on Cannes Vacation After 'Torturous' Post-Baby Workouts
In addition to her sexy snapshots and awesome workouts, Courtnall also loves giving a peek into her everyday life, whether it is hanging with her boyfriend, Minnesota Vikings linebacker Eric Kendricks, or her mouthwatering recipes.
"I love sharing as much as I can without taking away from being present in my relationships in real life," she says, revealing she has learned how to brush off the haters.
More: Miley Cyrus Kisses Cody Simpson and Blasts Haters
"I try to not let it get to me, but sometimes it hurts - and I will never understand why someone goes out of their way to try and make a stranger feel small," she says. "I really feel sorry for those people honestly. Misery loves company so you've just got to brush it off and keep it moving because I refuse to let someone who doesn't even know me bring me down."
Article continues below advertisement
Wise words!
Ready to drool? Check out Ally Courtnall's Hottest Instagram Snapshots!
"Traded in puffers for a bikini and I couldn't be happier," Courtnall captions this sexy photo, as she shows off her six-pack abs in a tiny bikini while in Tulum with her boyfriend.
Courtnall revealed the secret to her fab physique, "My trainer Kevin at Dogpound!" she said, referring to the exclusive, celeb-favorite gym. "He's the king of abs!"
Article continues below advertisement
Oh hello, sexy!
"Bringing back this ENERGY for 2020," Courtnall captioned this red-hot photo, as she shows off just the right amount of cleavage in a skimpy brown swimsuit.
No shirt, no problem! What is Courtnall's favorite workout to keep herself in top form?
"Boxing! I love it. It gets all my stress and bad energy out and it's an amazing workout," she said.
Article continues below advertisement
Good looks definitely run in this family, as this photo of the model with her smokin' hot brother, Lawton. Courtnall's dad, Russel Courtnall, was in the NHL, and her mother was an actress, appearing in the TV show Buffy the Vampire Slayer.
"Lake days with the lil bro," she wrote.
Hot couple alert! Courtnall and her boyfriend, Minnesota Vikings linebacker Eric Kendricks, heat up the beach while showing off their abs.
In addition to working out, Courtnall also focuses on eating clean, but you won't see her jumping on the intermittent fasting trend.
"I think it's fine to do it a couple times a week because some days I wake up not hungry at all, so I guess I intermittent fast on those days," she says. "But I have talked to trainers and health enthusiasts about this, and I have been told that women need to be a little more careful about it because it can throw off our hormonal balance."
Article continues below advertisement
"Strong and damn proud of it," Courtnall captioned the photo, which shows off her toned bod in a sexy cut-out swimsuit.
"Stop criticizing and start loving! #bodypositivity #loveyourself"
Courtnall shared this sexy photo, which was made even sexier by her inspiring message.
"Please choose your words wisely when you're talking about someone else's appearance. You have NO IDEA what kind of impact your words could have on someone. We need to be better!" she wrote.
"We criticize ourselves enough we don't need others chiming in. Let's be better when it comes to ourselves and those around us!"
Preach, girl!
Article continues below advertisement
Courtnall looks like the perfect mix of sexy and sweet in a white lace bra.
The model told Radar that she keeps her skin gorgeous and glowing by regularly seeing a facialist.
"My mom has been seeing the same lady for over 20 years and looks amazing, so I go to the same person once a month!"
Courtnall looks fresh-faced and gorgeous in a great bikini as she poses at the beach in Costa Rica.
"Back in one of my favorite places with some of my favorite people," she captioned the photo.
Courtnall revealed that she uses a light makeup as she prefers a more natural look. "Less is more," she said.