Duggars Slash Price Of $1.5 Million Mansion Listing After Showing Off Gun Display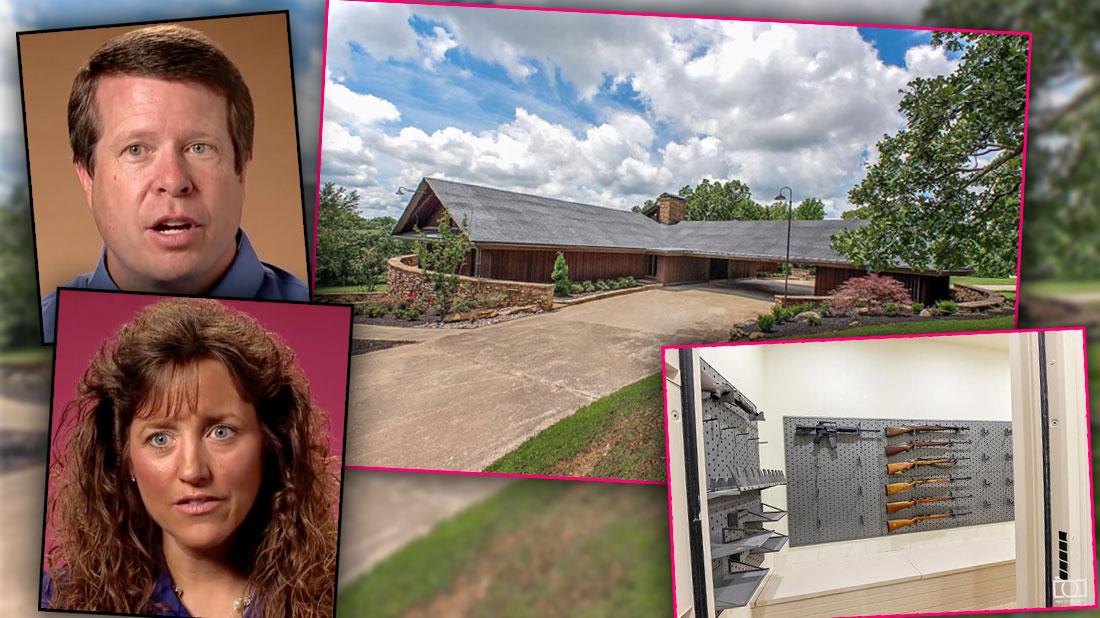 The Duggars shocked fans when they listed a spacious 10,000 square-foot Arkansas mansion for nearly $2 million earlier this year – but RadarOnline.com has learned that they've significantly lowered the price.
An updated listing for the Springdale, Arkansas property on Realtor.com shows that the four-bedroom and five-and-a-half bath home has been lowered in price four times since it was listed on May 3.
Article continues below advertisement
The listing shows that it was first placed on the market in 2019 at a whopping $1,800,000. However, as of September 1, the mega mansion has dropped to an asking price of $1,100,000 – a $700,000 cut in four months.
As Radar readers know, the Duggars are known for dabbling in real estate. But this listing stood out due to a photo of one of the property's rooms housing a display of massive guns hung on a shelving unit. Duggar blog Life Is Not All Pickles and Hairspray was the first to report the jaw-dropping photos months ago.
While the family is trying to unload the massive home to prospective buyers, disgraced Josh Duggar and his wife Anna are currently on the hunt for a new home. The couple listed their Siloam Springs home earlier this year after first moving into the property in 2015. https://radaronline.com/photos/josh-anna-duggar-selling-arkansas-home/
While a majority of the Duggars still live in their home state of Arkansas, Jinger Duggar and her husband Jeremy Vuolo appear to be enjoying life in sunny Hollywood.
Felicity's parents stunned fans when they announced they would be moving from their former state of Texas to Los Angeles this past summer.
Scroll through Radar's gallery below to see shocking photos of the sprawling home.
Large Property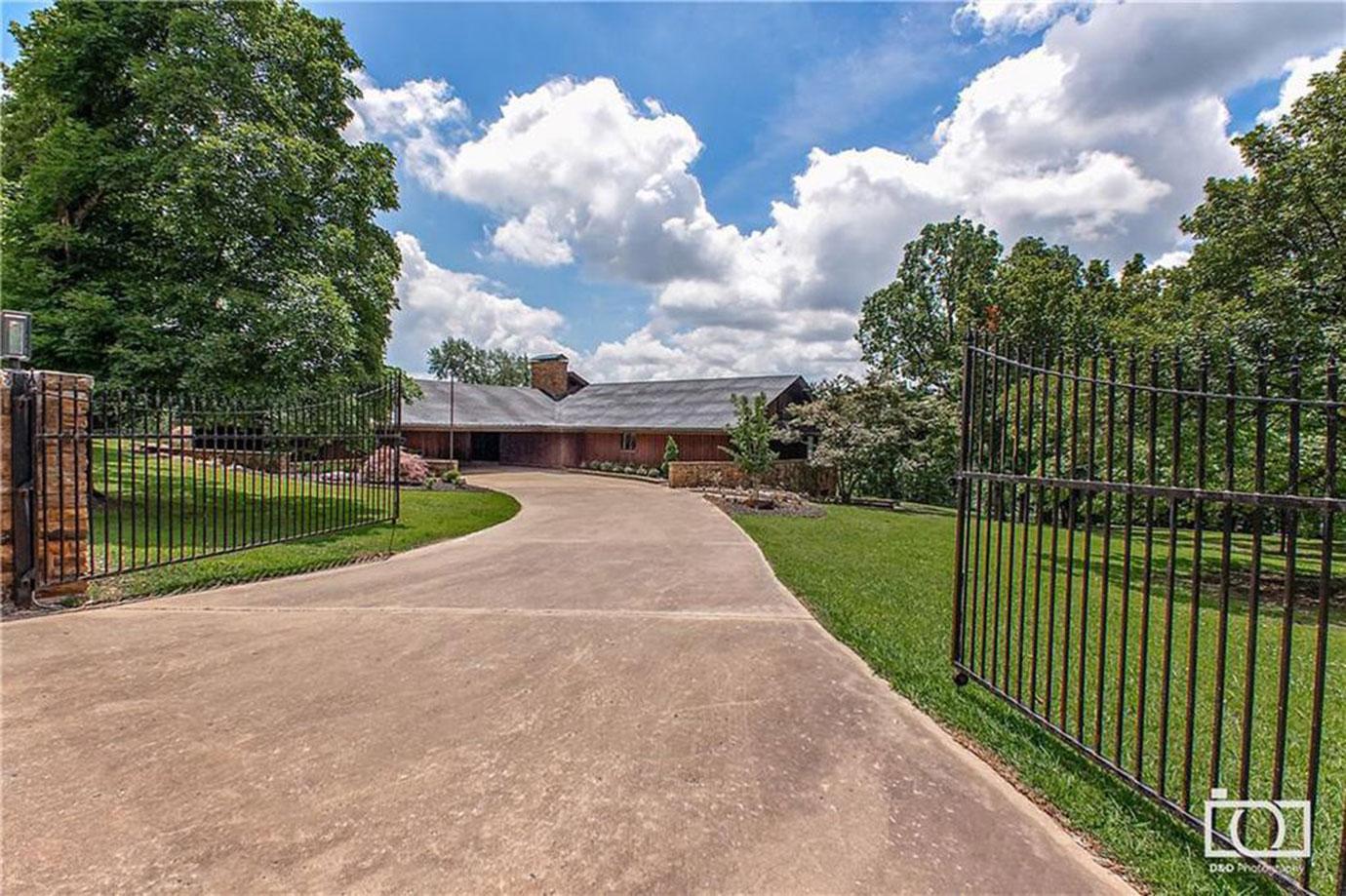 The property is situated on 2.7 acres of land in Springdale, where a majority of the Duggar family lives.
Article continues below advertisement
Unique Design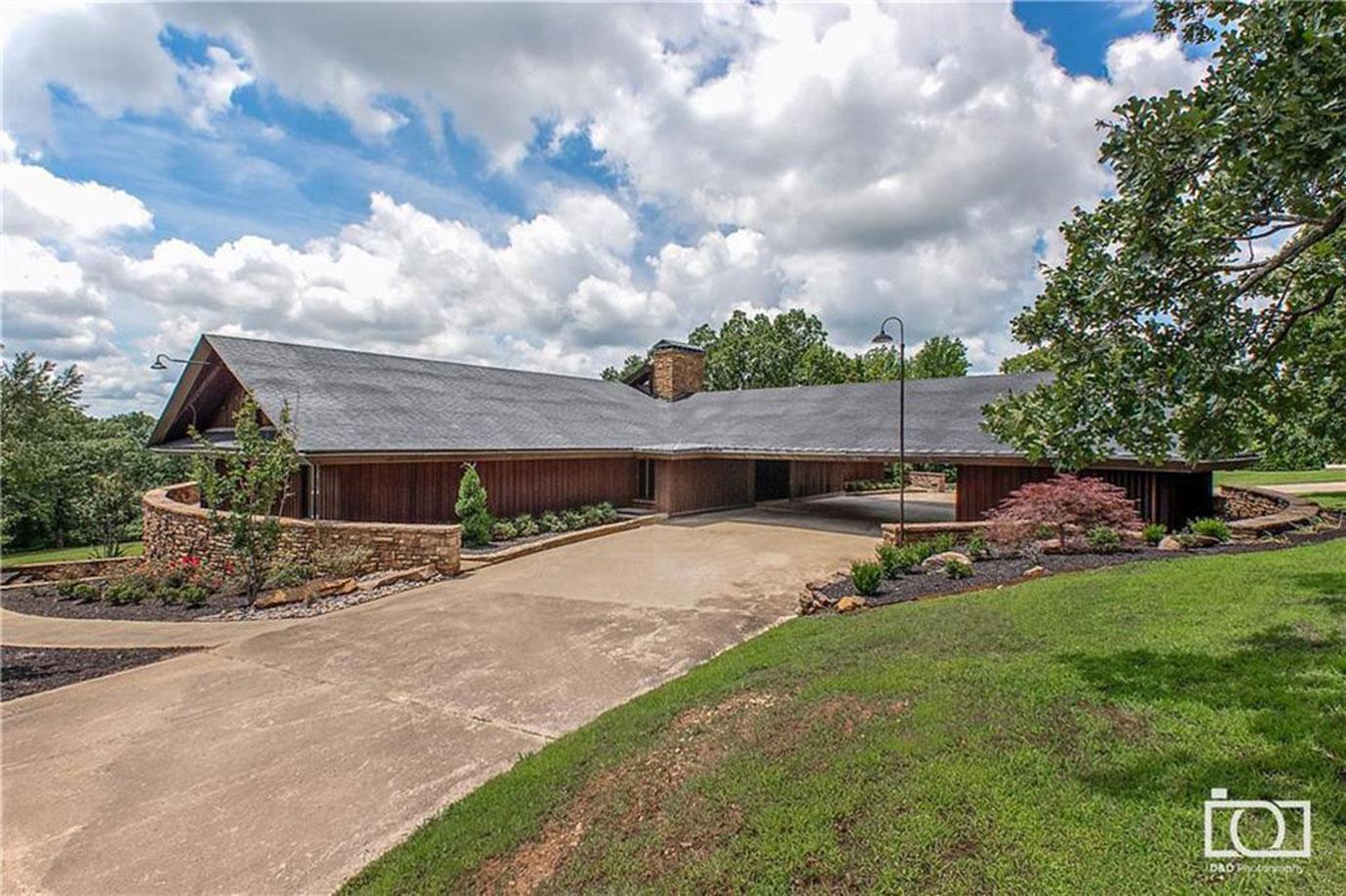 The property was constructed in 1969 and modeled after a home designed by Frank Lloyd Wright, according to Realtor.com.
Article continues below advertisement
Spacious Kitchen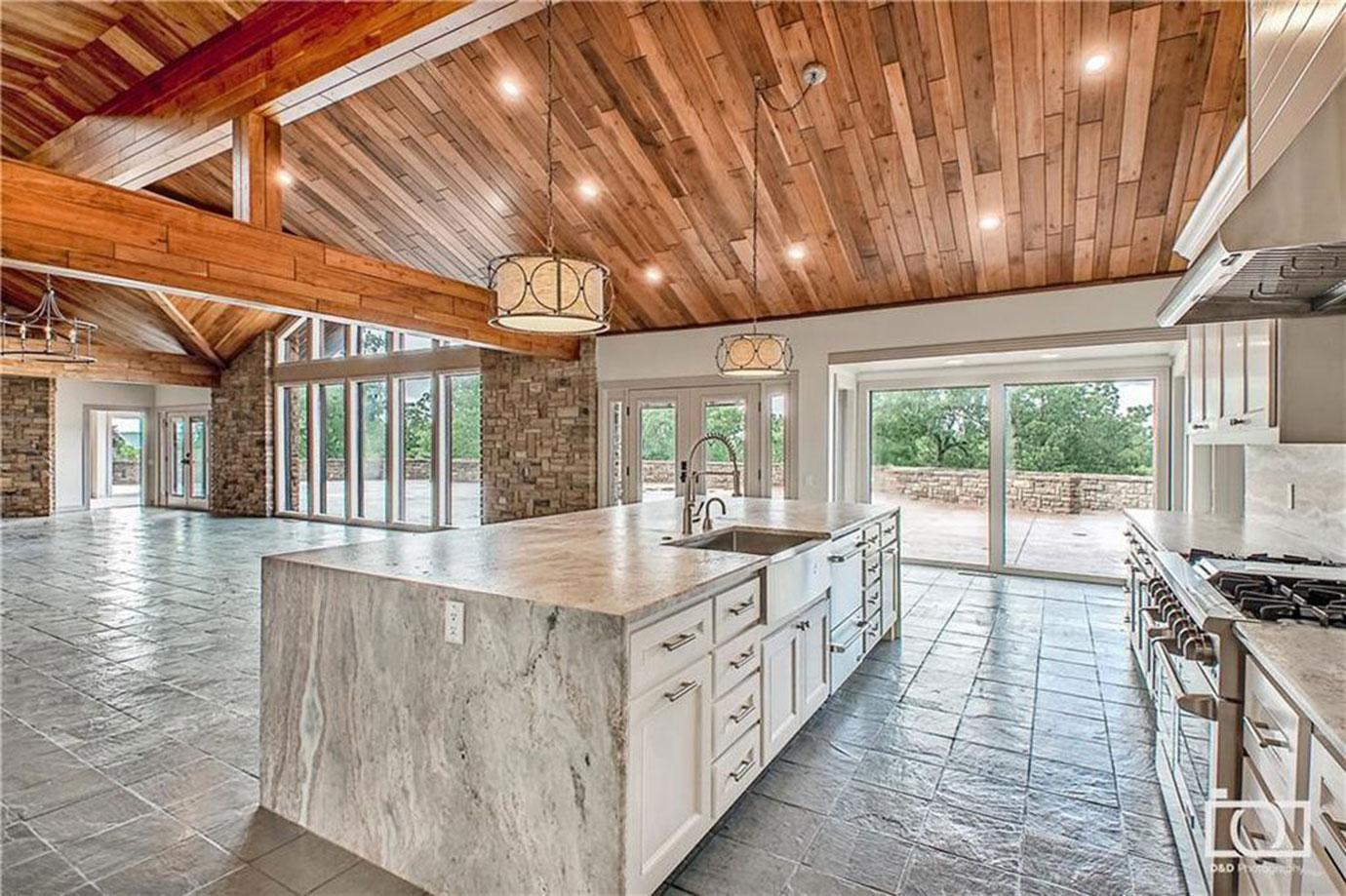 If four bedrooms don't provide enough space, Radar has learned that the home also features four kitchens! The expansive property also has a ton of cabinet space.
Article continues below advertisement
Big Rooms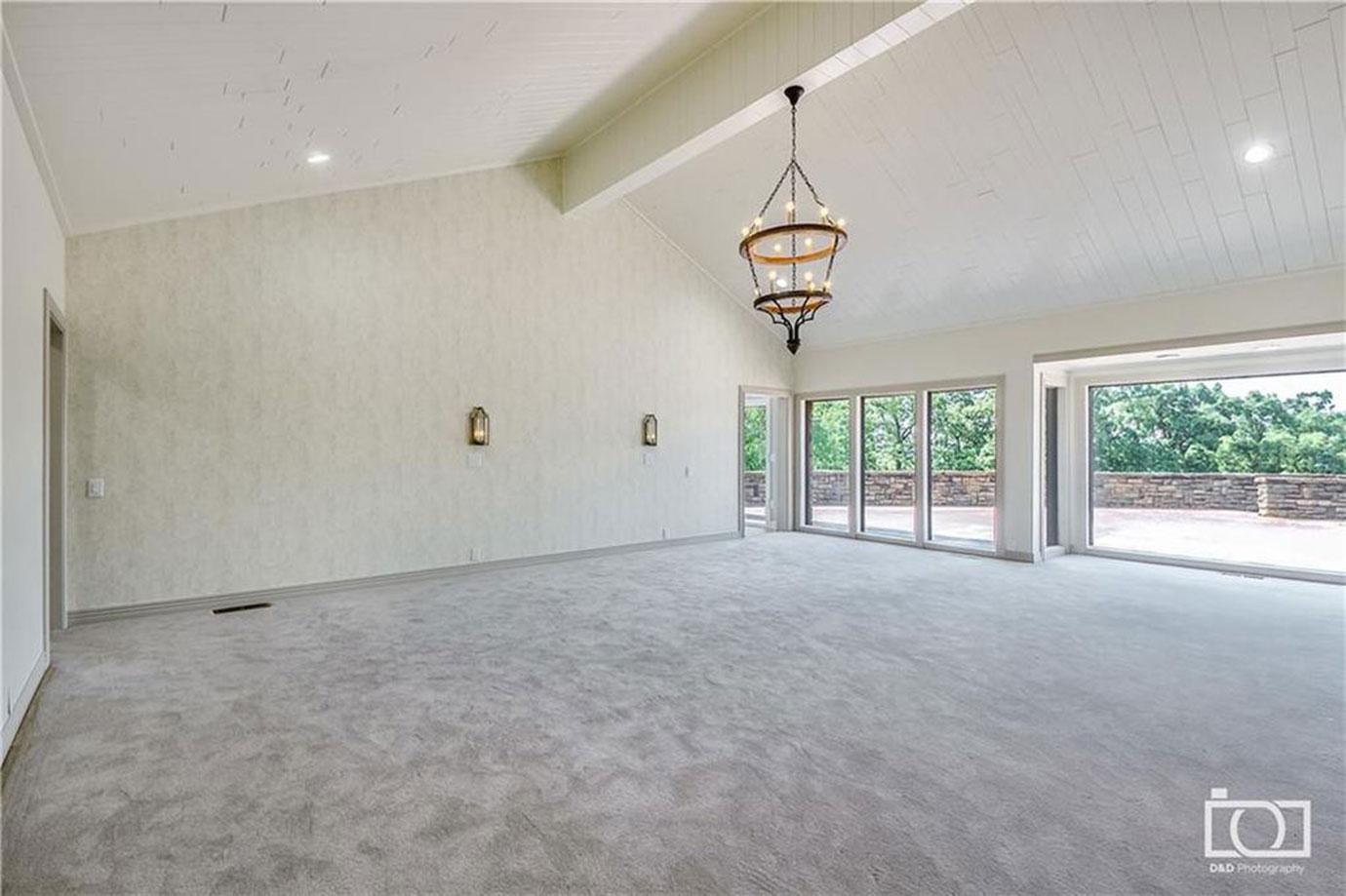 The home also includes two fireplaces and an elevator!
Article continues below advertisement
Custom Built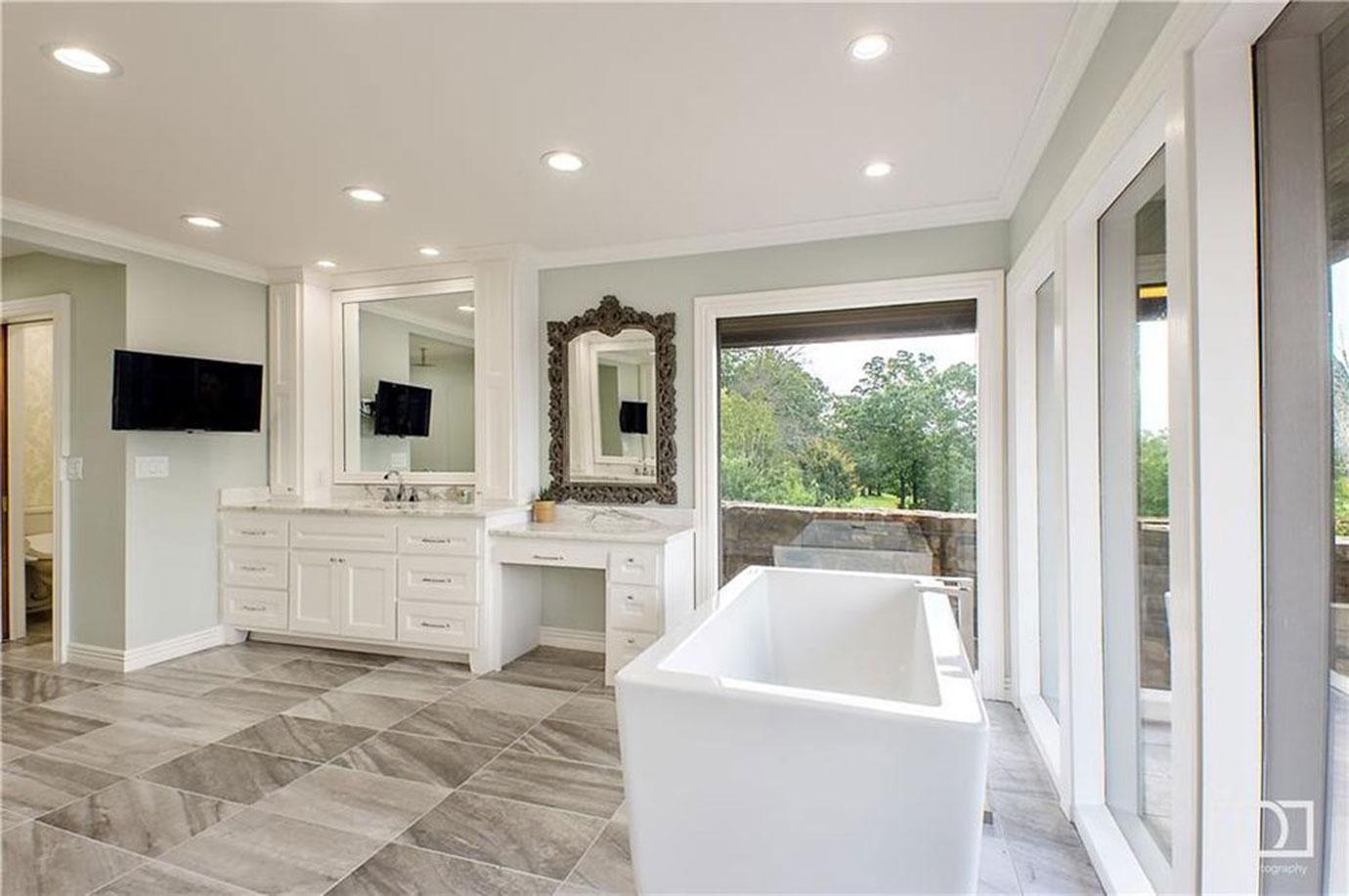 The home features custom closets and upgraded bathrooms. As Radar readers know, Michelle and Jim Bob's daughter, Jana, is known for her handy work around the family's massive home featured on Counting On.
Article continues below advertisement
Shocking Photo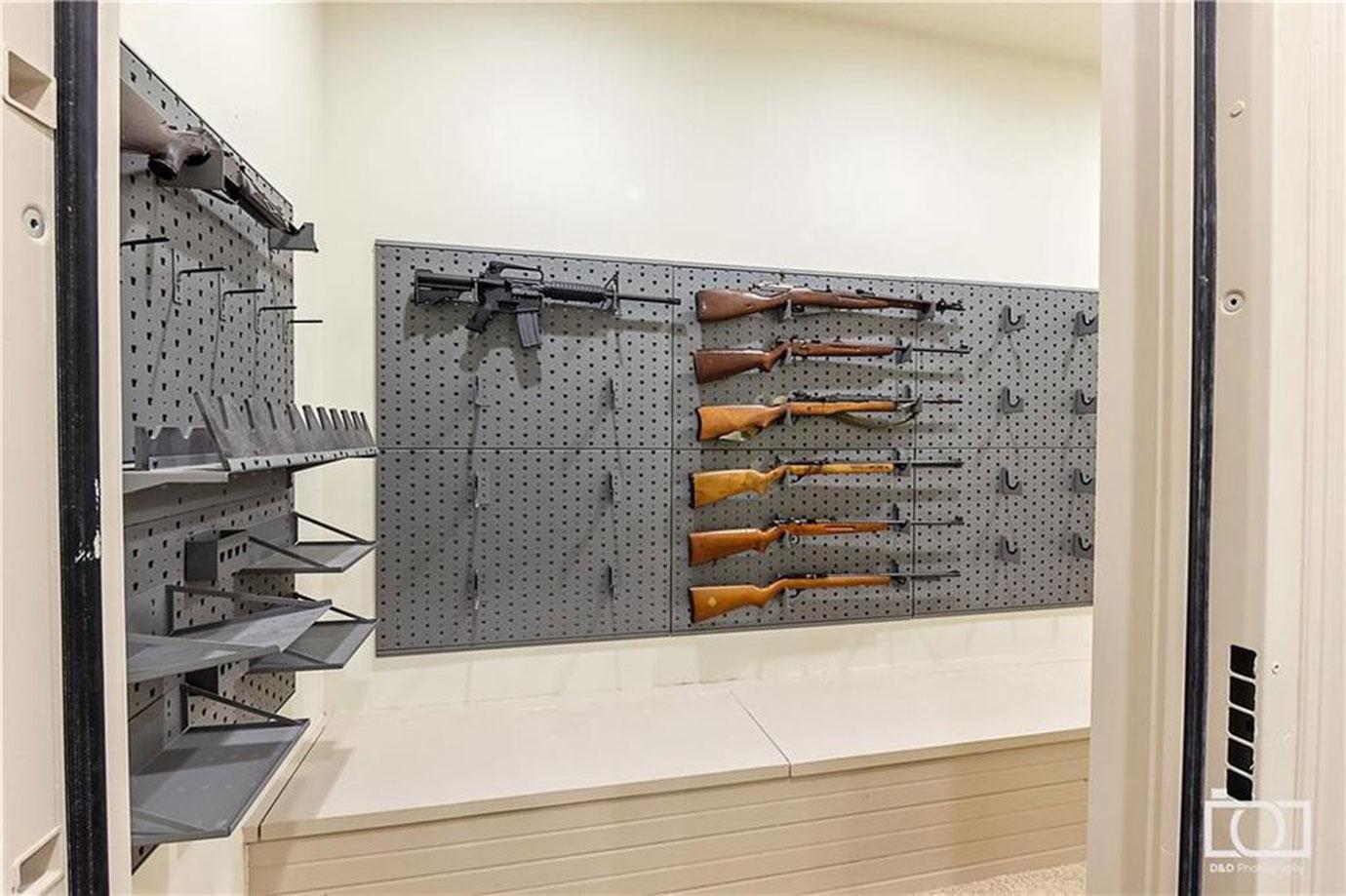 As Radar readers know, the Duggars' original listing of the home caught fans' attention for its huge gun display in one of the rooms.
Article continues below advertisement
Movie Time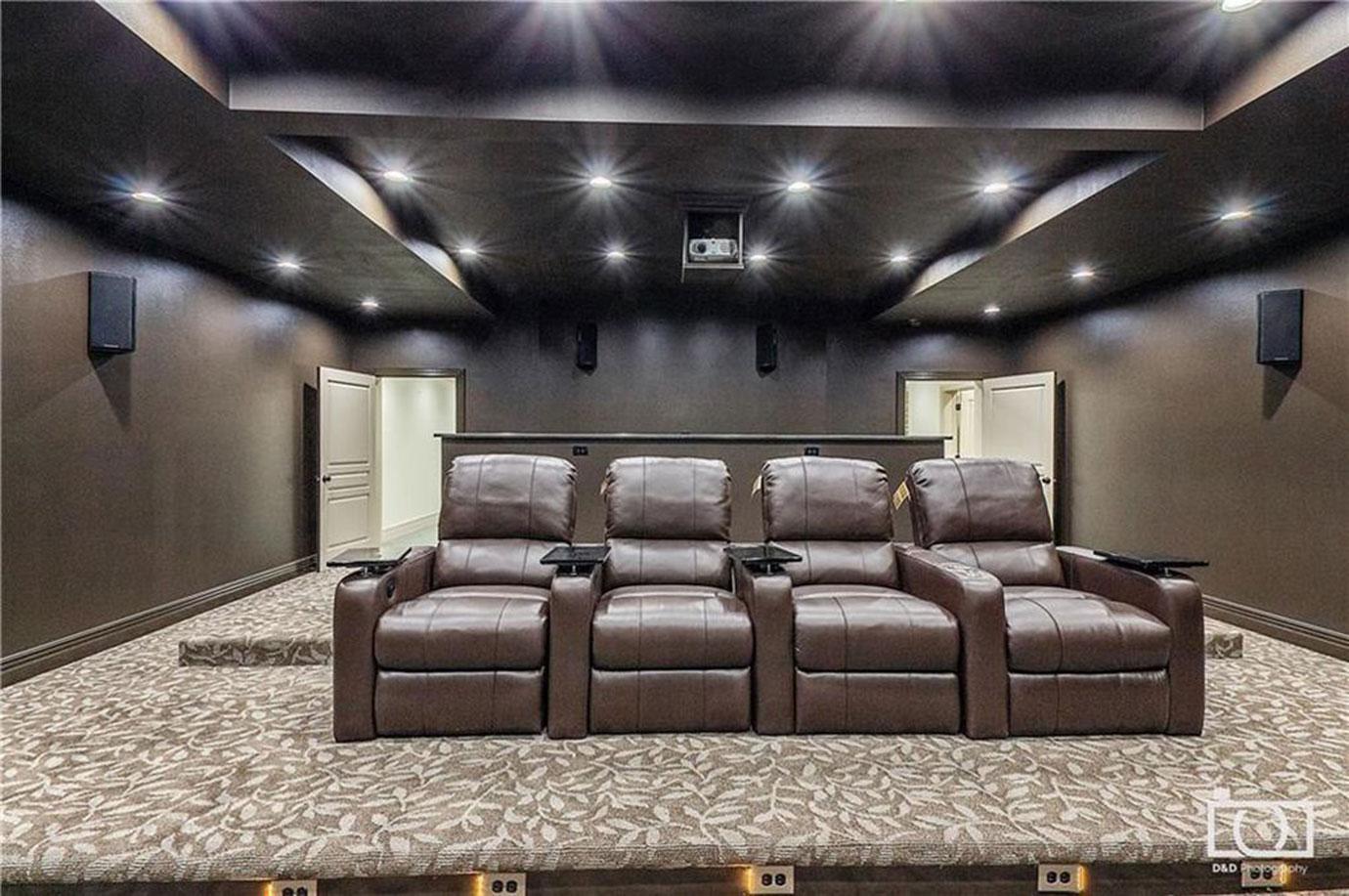 Of course, the Duggars may have enjoyed the digs while they had it! The reality TV family's property also has its very-own movie theater complete with four reclining chairs.
Article continues below advertisement
Fancy Outdoors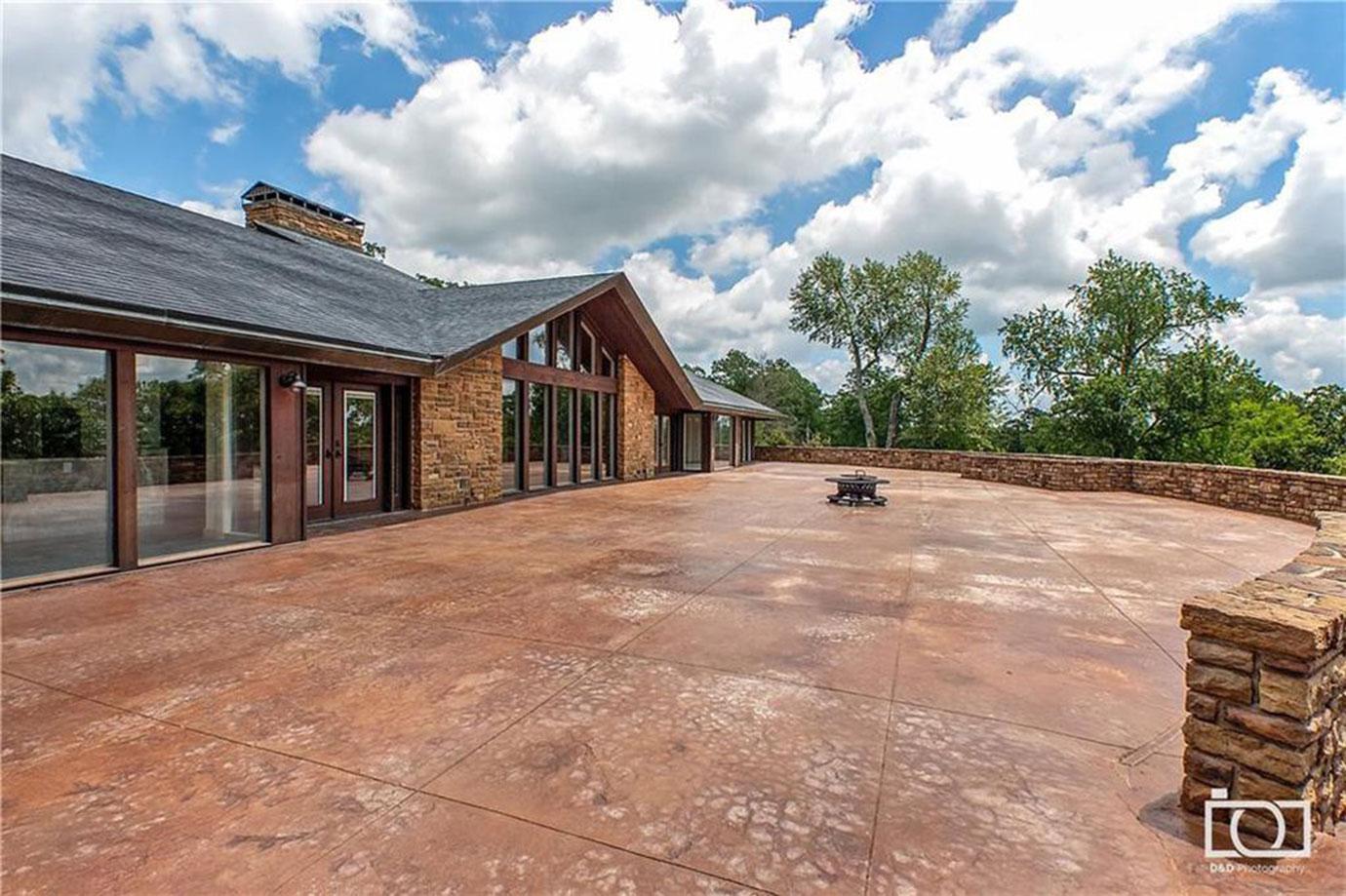 The house's exterior also proves to be just as unique as its interior. The driveway is circular and includes a gated entrance.