Drew Barrymore Claims She's 'Just Fat Right Now' After Humiliating Fan Confrontation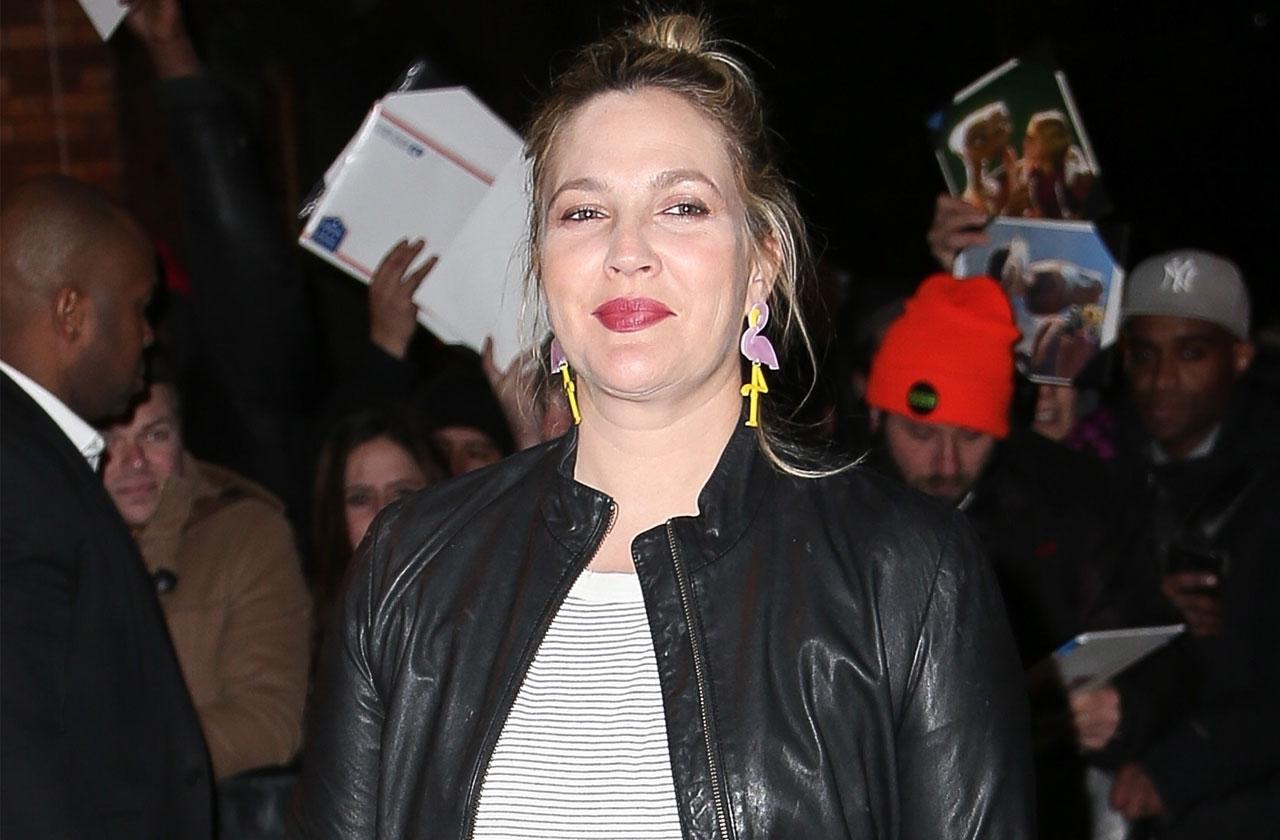 Drew Barrymore is packing on the pounds, and she was recently put on the spot over her rapidly expanding frame. Click through RadarOnline.com's gallery to find out why the embarrassed actress is gaining weight — and when and how she plans to lose it all.
Article continues below advertisement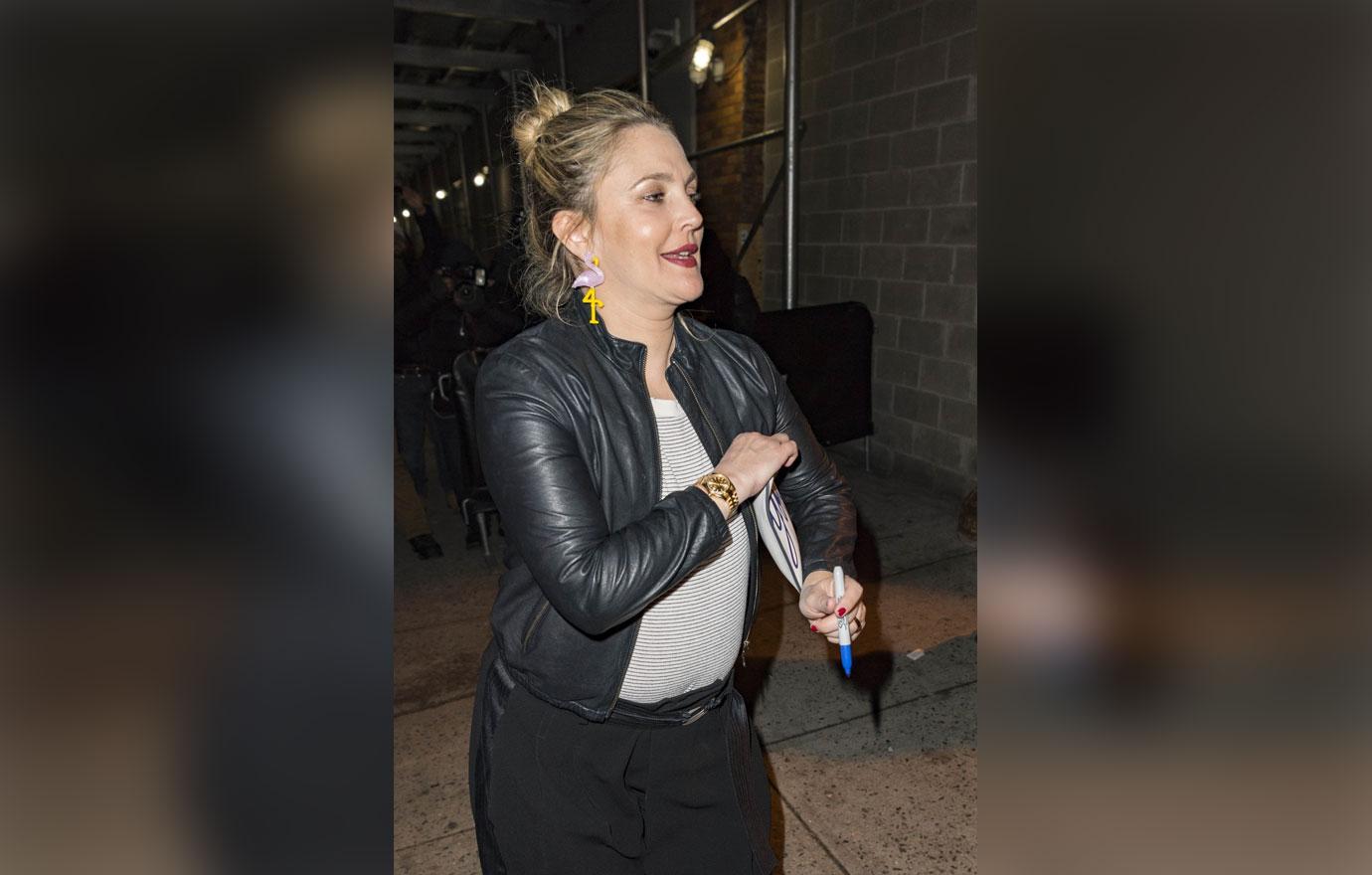 "And I just looked at her and go 'No, I'm just fat right now,'" said Barrymore. "And I walked out of the restaurant and I was like, 'Oh man, that is rough.'"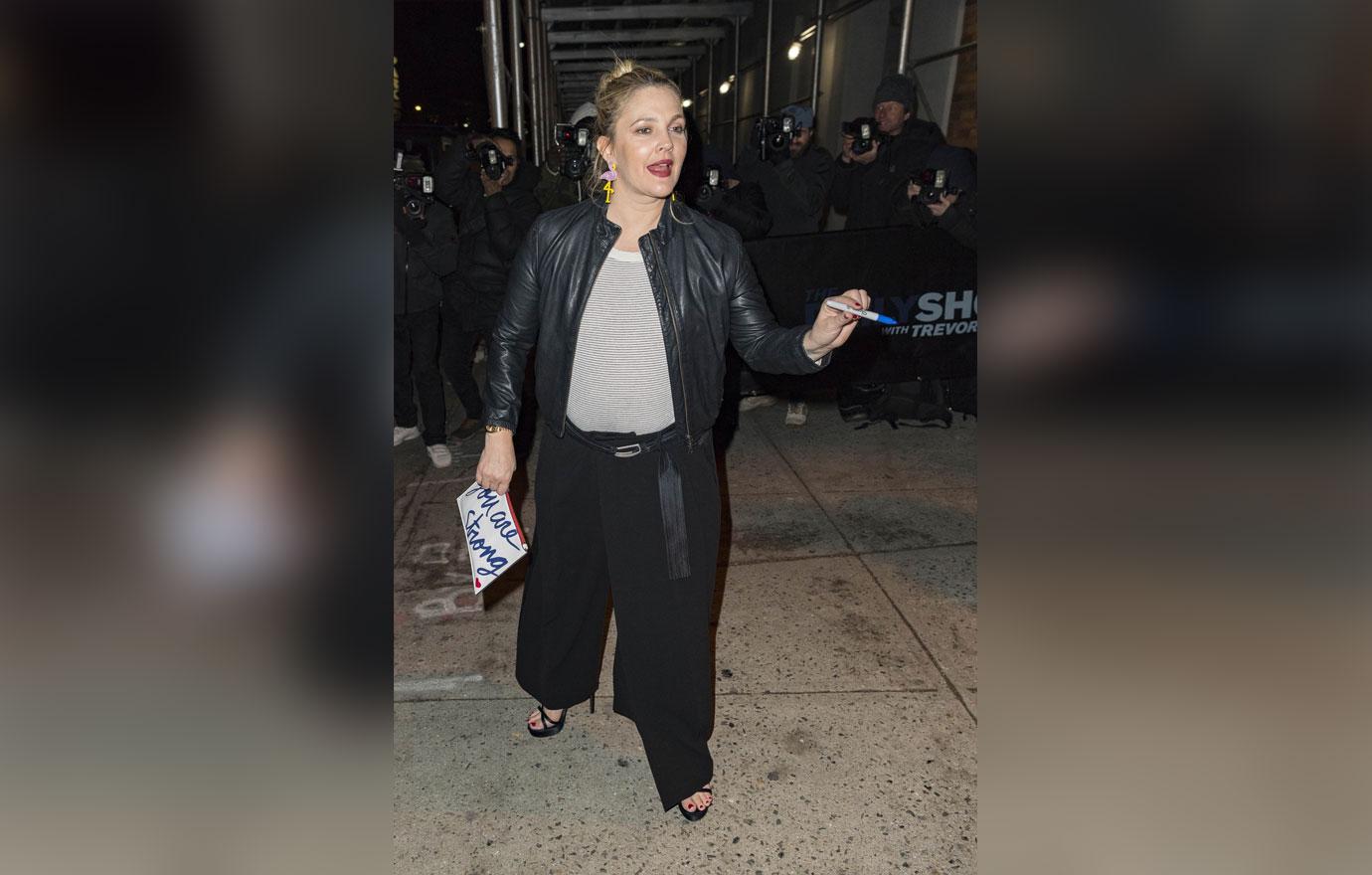 Barrymore insists she has no problem with gaining weight, but a complete stranger recently approached her at a restaurant to talk about her expanding middle, the star revealed on The Late Late Show with James Corden on Mar. 21. "She's like, 'God, you have so many kids,' and I go 'Well not all of them are mine, I just have two.' And she's like, 'Well, and you're expecting, obviously.'"
Article continues below advertisement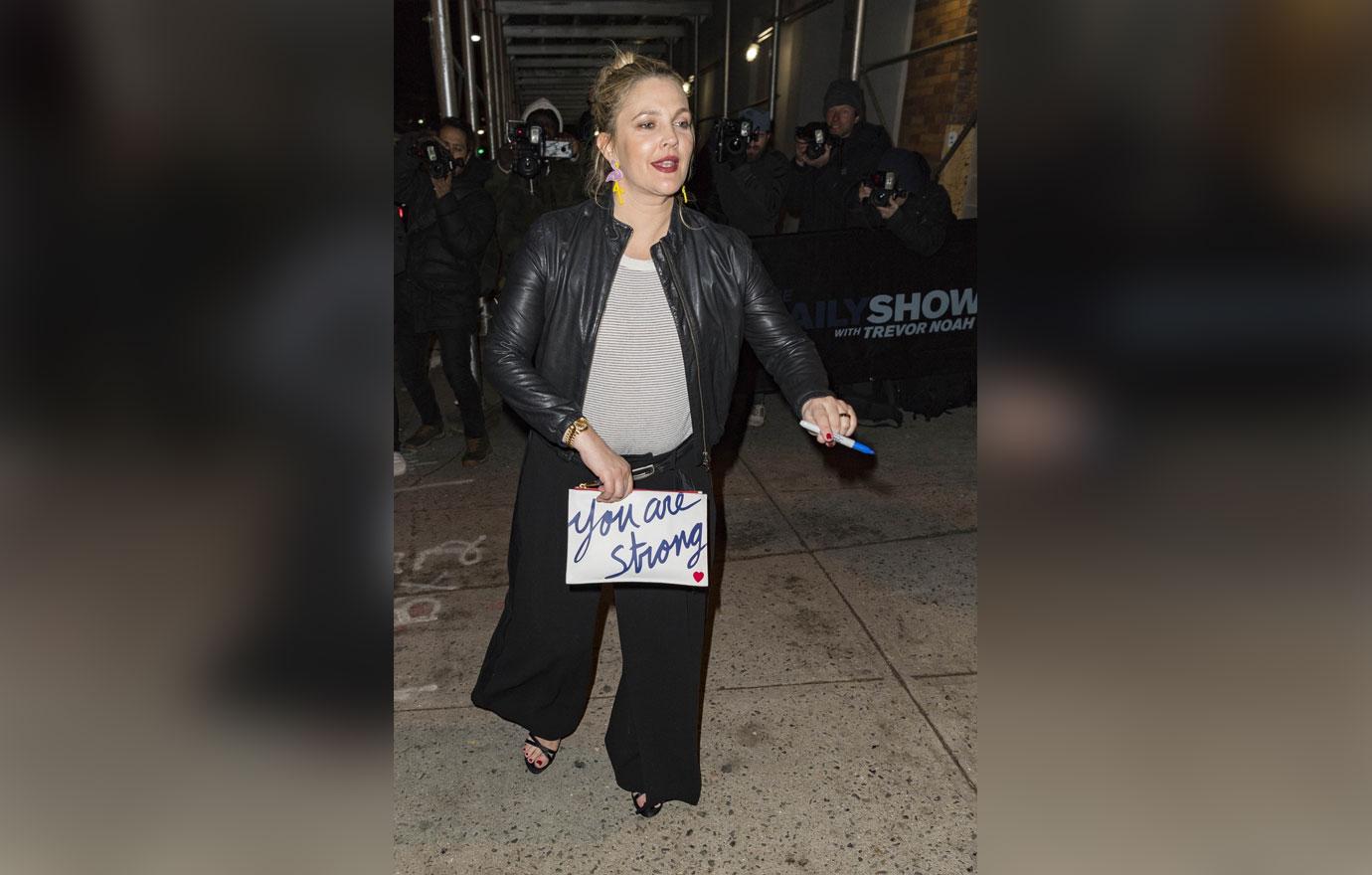 Now that she's "let it go again," Barrymore will eventually have to get back on the diet wagon in preparation for shooting. "Let's face it, I hate it," she said. "I would much rather eat fettuccine alfredo all day long."
Barrymore, 43, explained in the interview how she follows a very strict regimen while she's filming as a starving zombie on her show Santa Clarita Diet, but she loves "pigging out" as soon as she's on hiatus.
Article continues below advertisement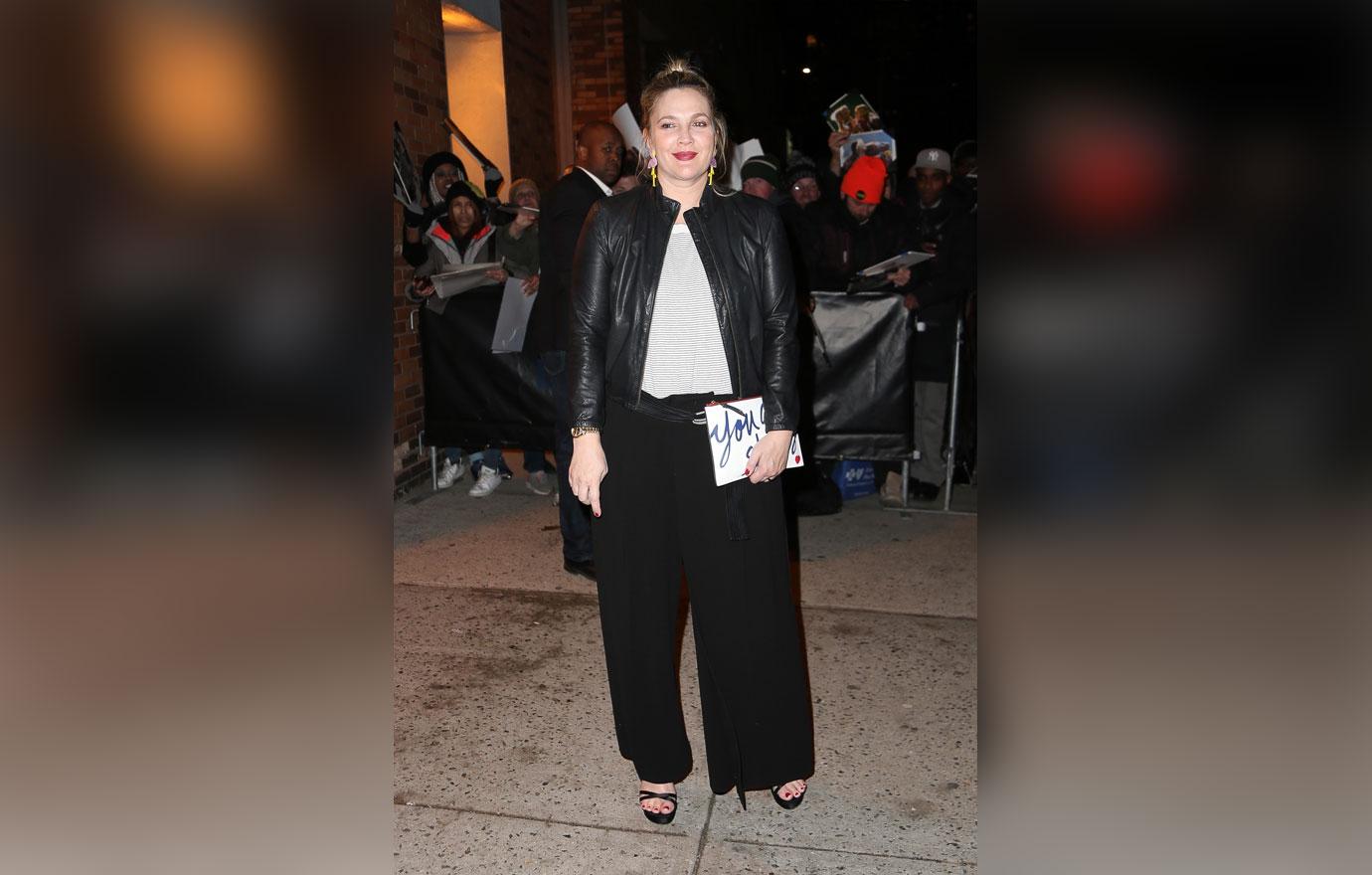 "I heard Denzel Washington does this and I don't know because I just want to believe it, I don't want to know it's not true," she said. "But he just enjoys his life and then pulls himself back together when he's doing movies and looks amazing. So I'm giving it the full 'Denzel,' even if that exists or not, and I let myself go."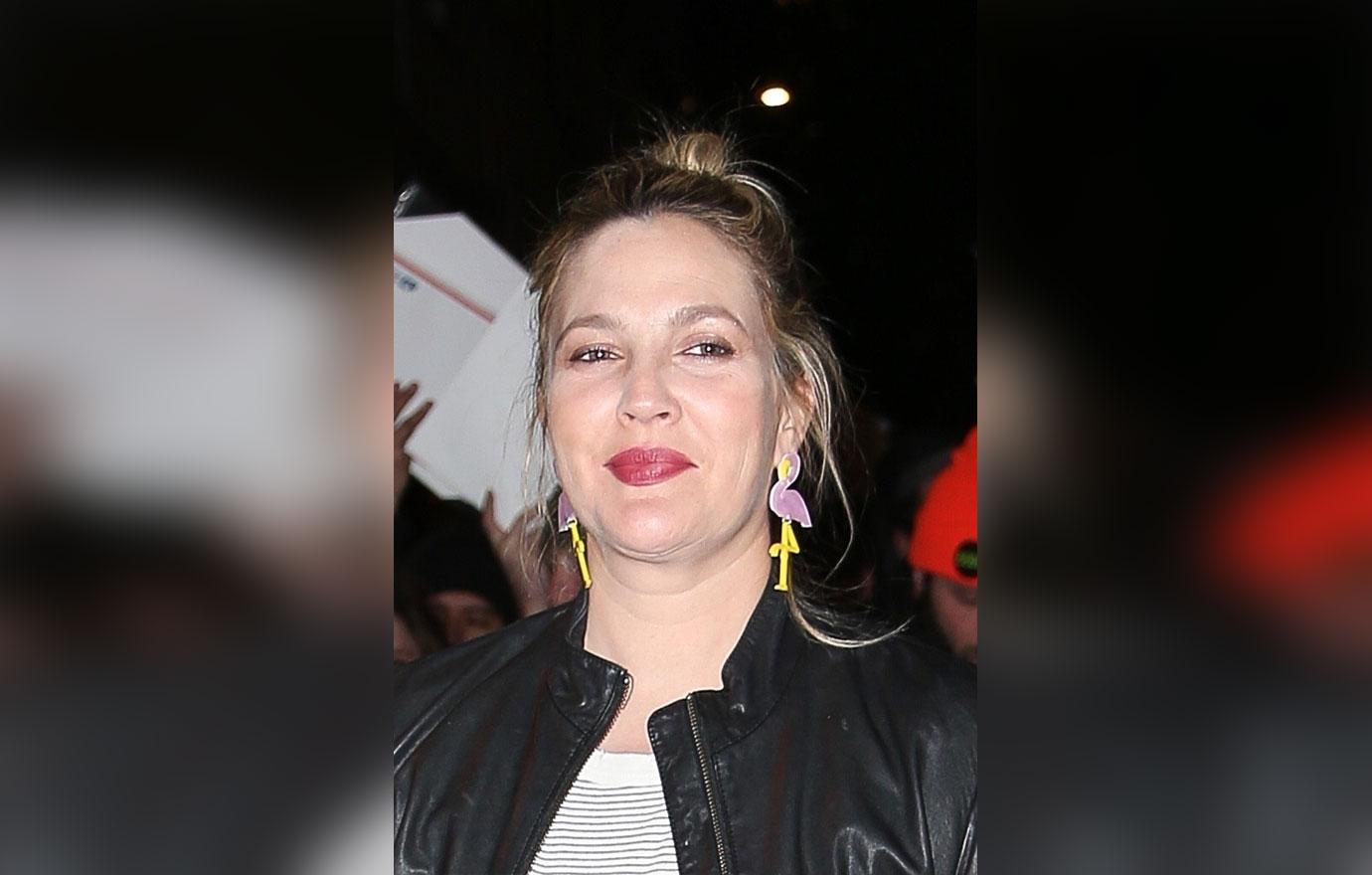 "When I'm doing the show I'm a vegan and I barely eat anything, and I workout every day, and it's so healthy," she revealed. "It gets to be euphoric, and then it's like food poisoning, you feel like you'll never eat again, and then before you know it you're pigging out with the feed bag strapped to your face."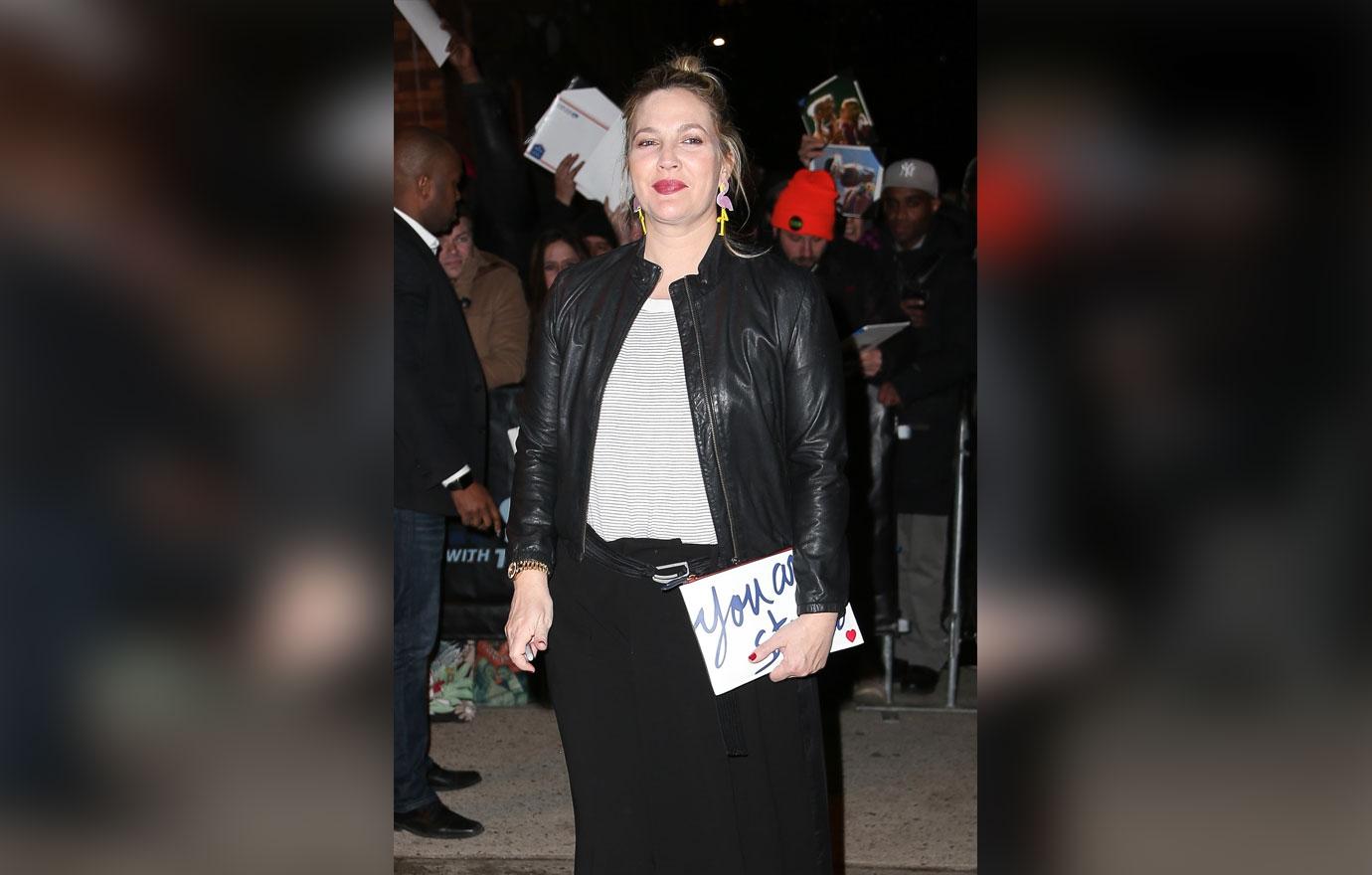 "I'm a foodie, and love food and I travel the world for food, so I get heavy again between the show," said Barrymore.
We pay for juicy info! Do you have a story for RadarOnline.com? Email us at tips@radaronline.com, or call us at 800-344-9598 any time, day or night.