Chris Pratt & Katherine Schwarzenegger's Extravagant Wedding Photos Revealed!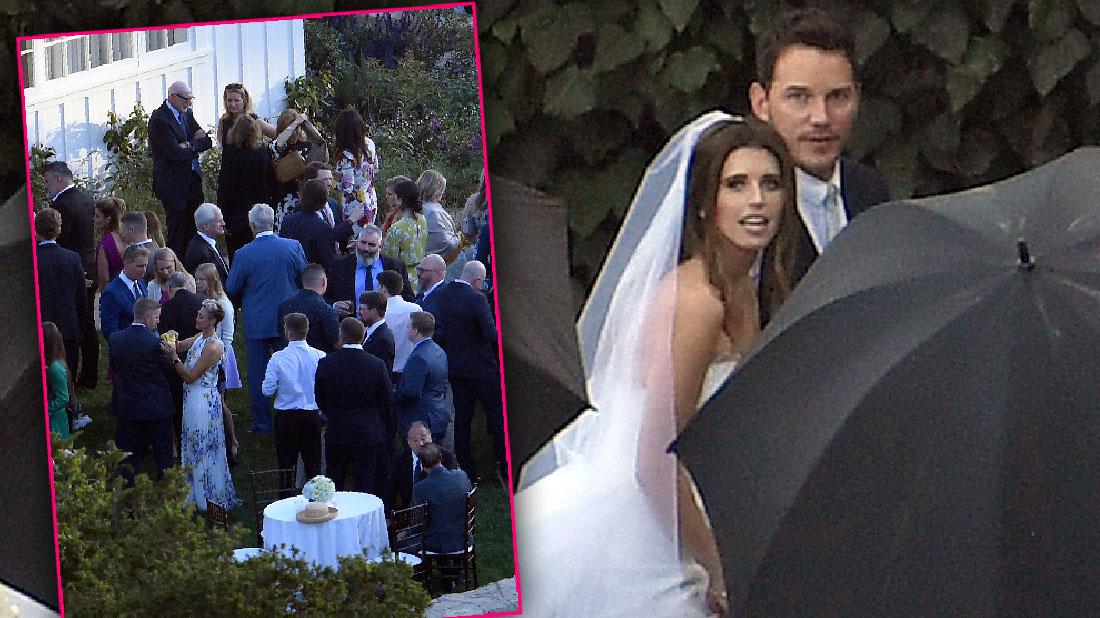 Chris Pratt and Katherine Schwarzenegger walked down the aisle in lavish style at their wedding on Saturday night, June 8. The Guardians of the Galaxy star, 39, and Arnold Schwarzenegger and Maria Shriver's daughter, 29, tied the knot after only a six-month engagement. The quick wedding came after a source told RadarOnline.com that theChristian pair had decided to abstain from sex until after marriage.
Article continues below advertisement
The couple said "I do" in a romantic ceremony at the San Ysidro Ranch, a high-end 500-acre resort in California. Chris and Katherine began dating in June 2018, a year after his split from first wife Anna Faris, the mother of their son Jack, 6.
Katherine has never been married before. She had a fabulous weddingshower on April 27. Little Jack was at the wedding as well as Katherine's famous parents, her brothers Patrick and Christopher, sister Christina — and Rob Lowe with his sons Johnny and Matthew. Surprisingly, Faris, 42, who had an amicable split from Pratt, was rumored to be on the guest list.
The day after the wedding, Chris and Katherine took to Instagram to post a photo of themselves in their wedding attire.
He wrote as a caption to his June 9 post, "Yesterday was th best day of our lives! We became husband and wife in front of God, our families and those we love.
"It was intimate, moving and emotional. We feel so blessed to begin this new chapter of our lives."
Katherine expressed similar sentiments.
Beautiful Ceremony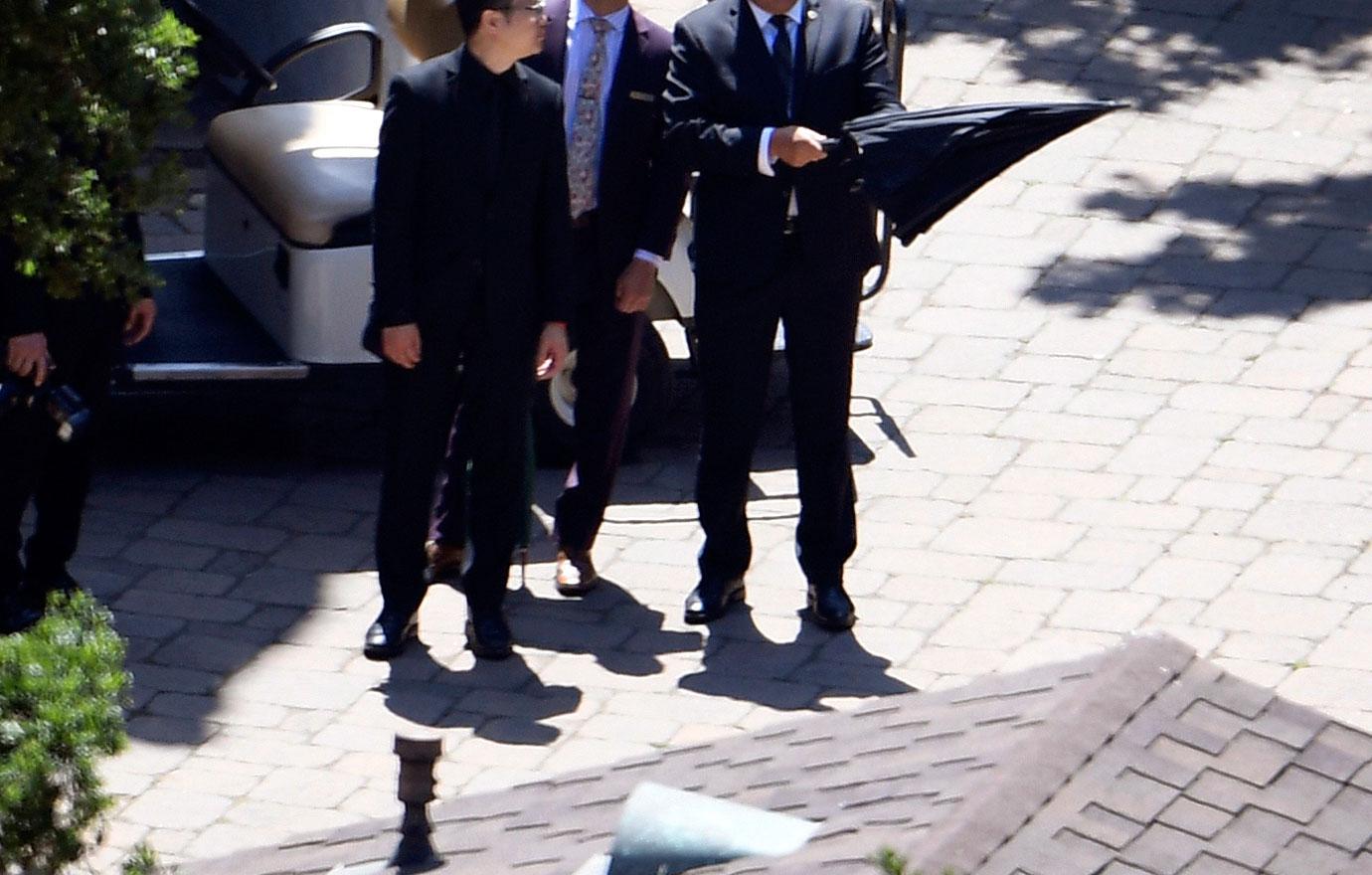 Katherine glowed in her sleeveless fitted traditional white wedding gown with a long train and long veil as she exchanged vows with Chris.
Here Comes The Bride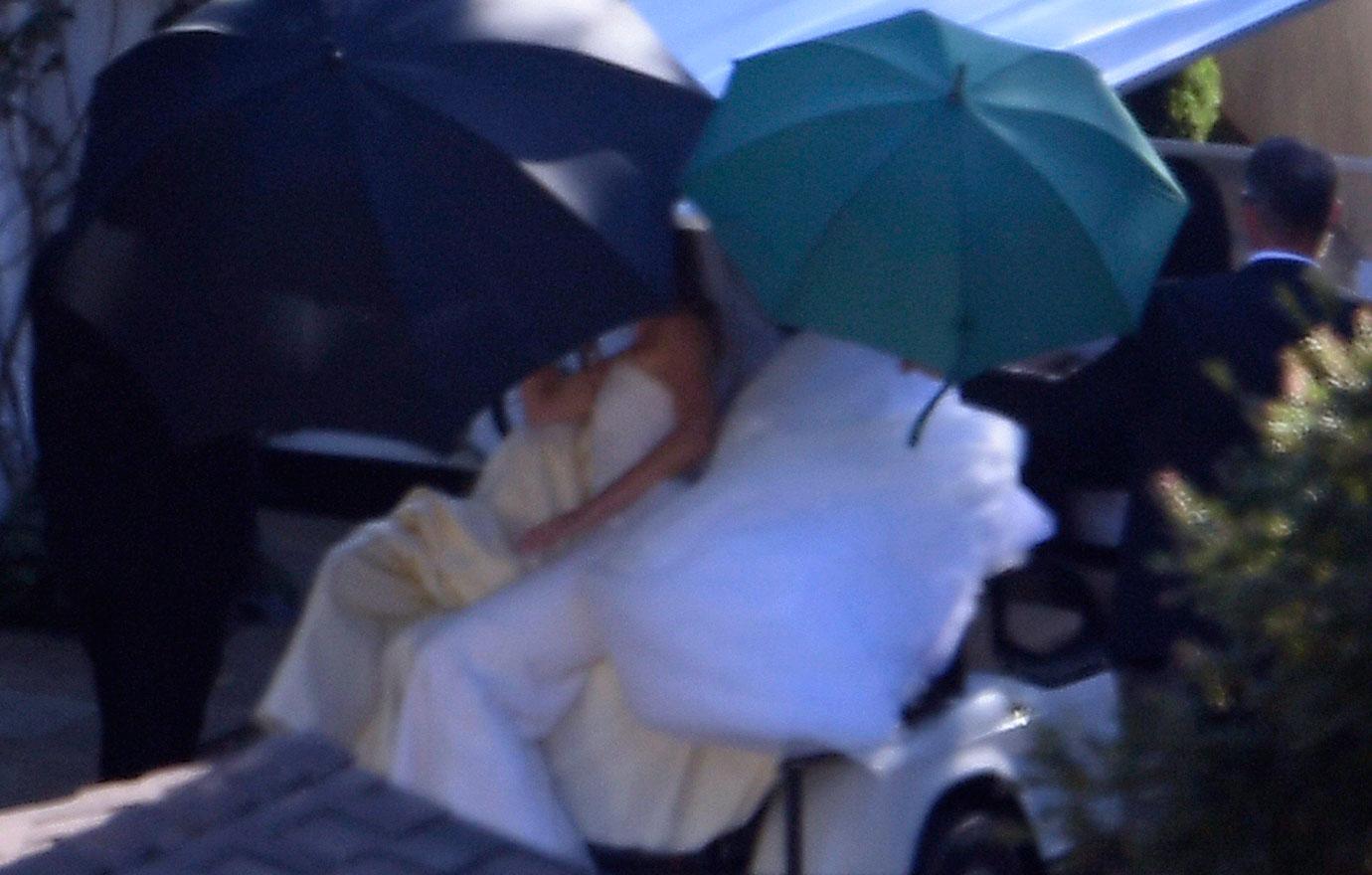 Camelot's daughter walked towards Chris, shielded from the California sun by several people holding umbrellas over her.
Article continues below advertisement
Celebrity Spot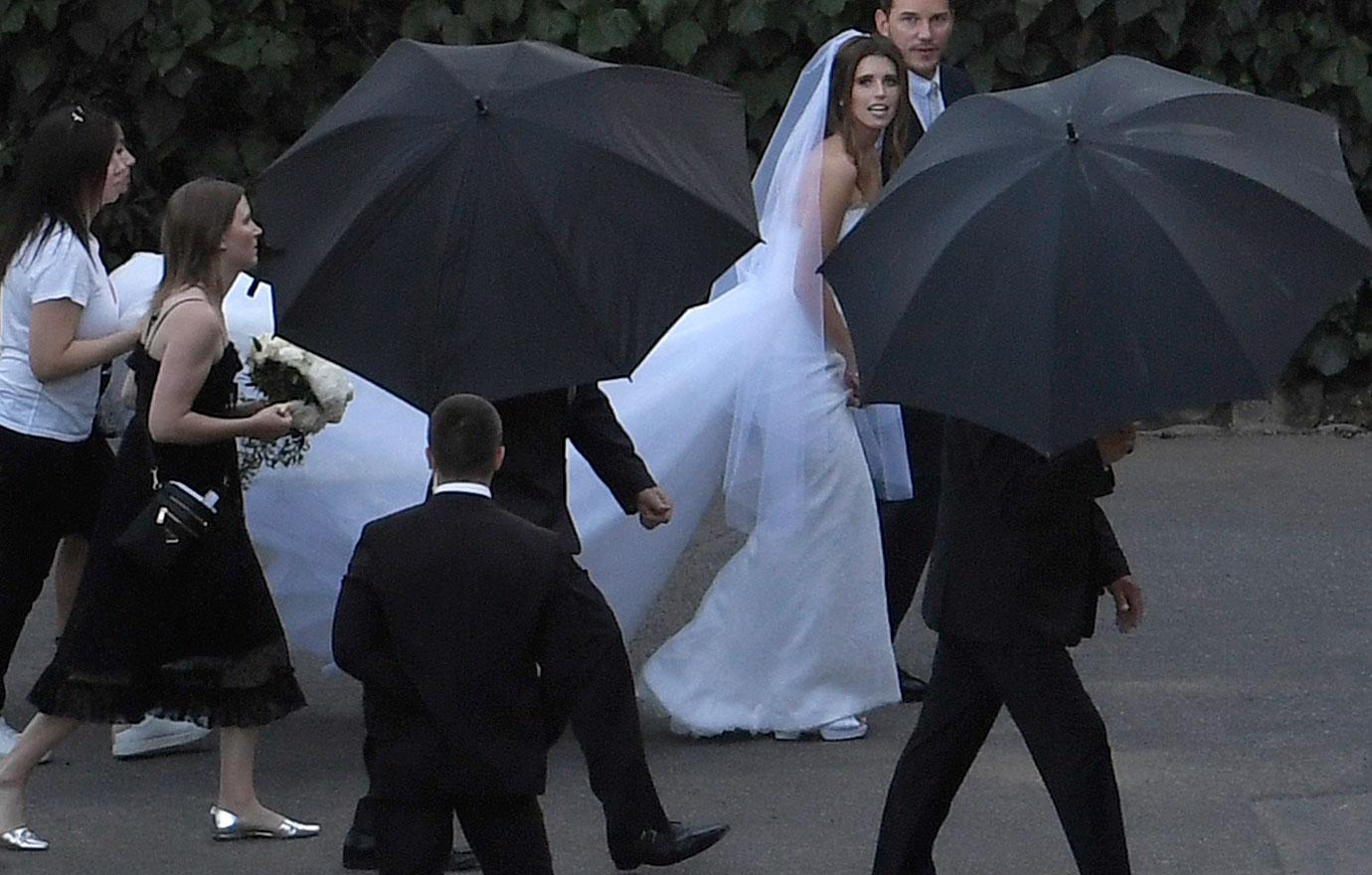 Katherine and Chris chose to get married at the famed San Ysidro Ranch, where many other celebrity couples have had weddings.
Article continues below advertisement
Proud Dad
Terminator star Arnold reportedly gave his daughter away at the wedding. Chris has already become part of the family.
Article continues below advertisement
Mom Wows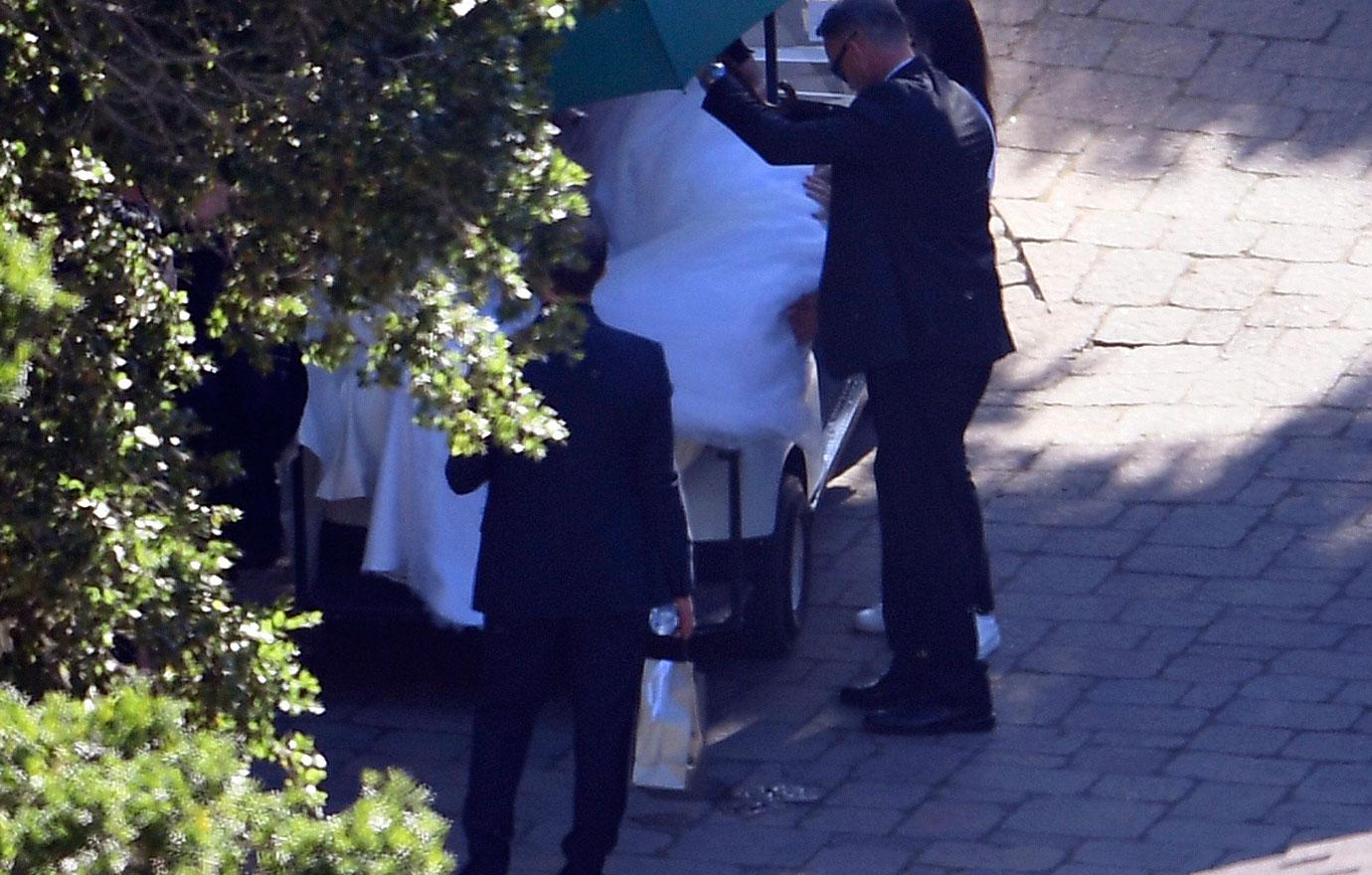 Maria Shriver looked stunning in a purple outfit and she was thrilled to watch her girl Katherine marry the love of her life. Maria and Arnold went through a messy divorce after he cheated on her with the family housekeeper, who had son Joseph by the movie star.
Article continues below advertisement
Wedding Attire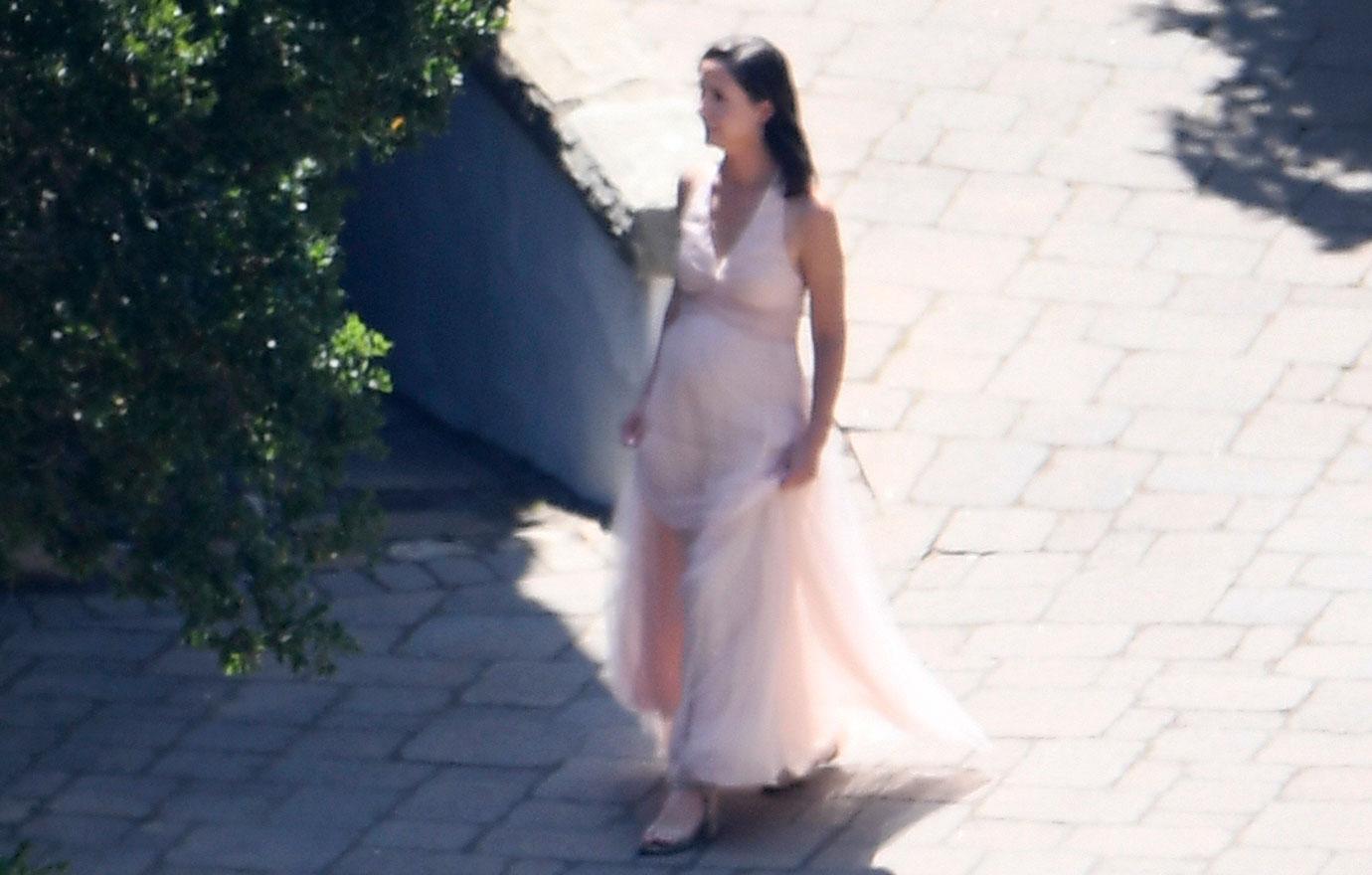 Katherine's bridesmaids wore pale rose-colored dresses for the summer wedding.
Article continues below advertisement
Light Fare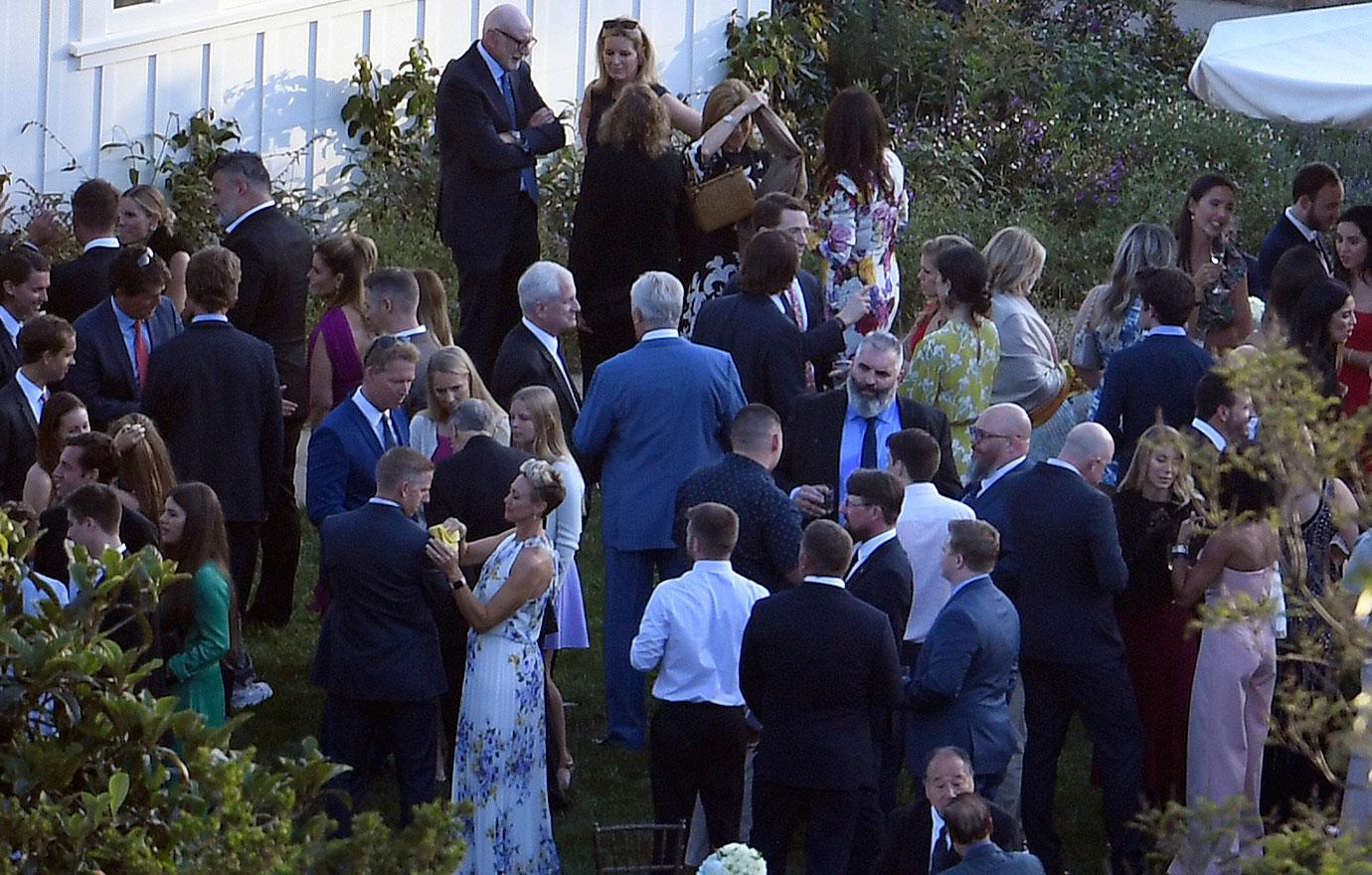 Reception food included fresh vegetables and raspberries, blueberries and red currants, reflecting the couple's fit and healthy lifestyle.
Article continues below advertisement
Emotional Moment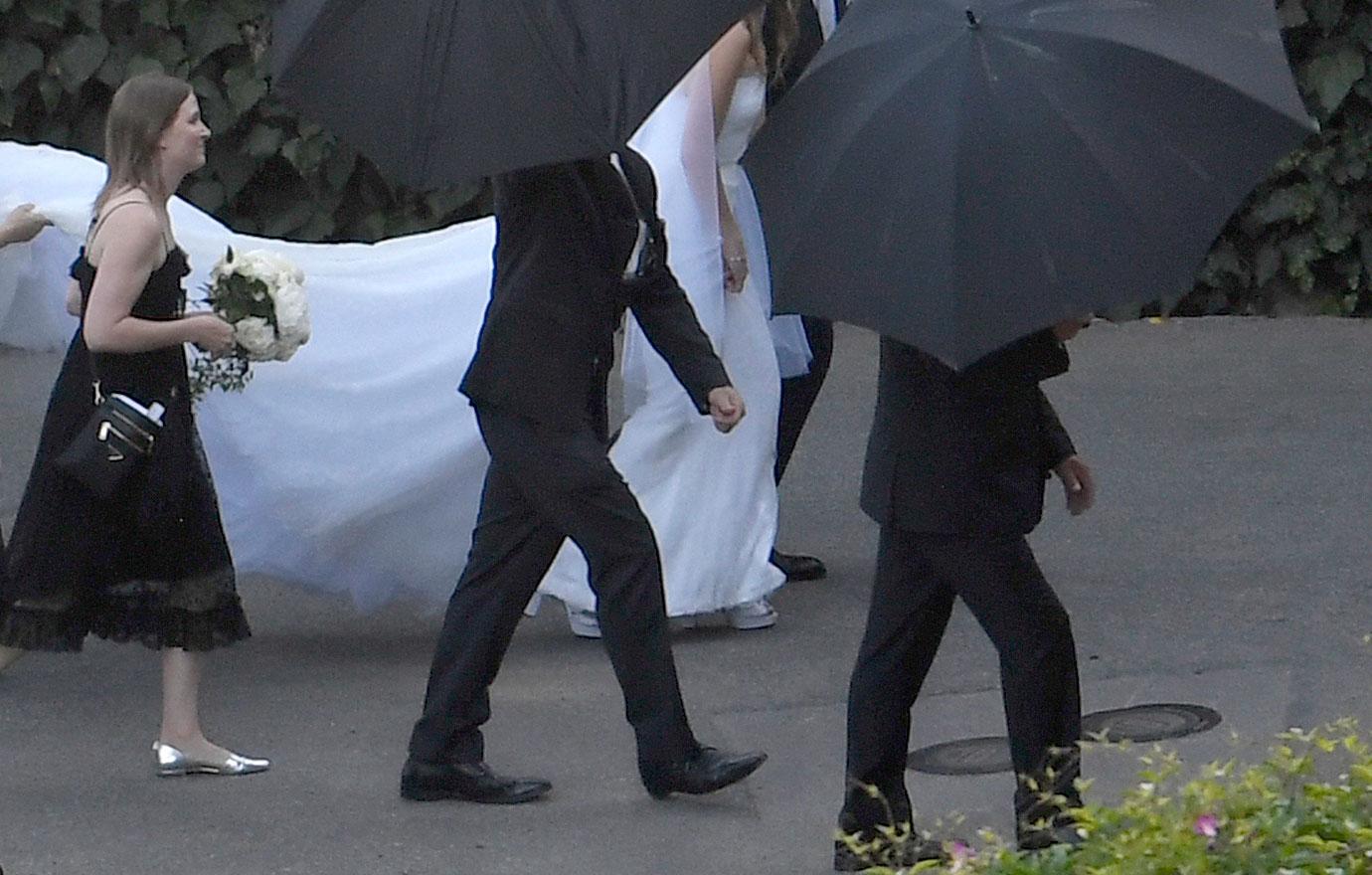 According to PEOPLE, Pratt made a speech during the reception and thanked their guests for joining him and his new bride on their special day.
Article continues below advertisement
Party Down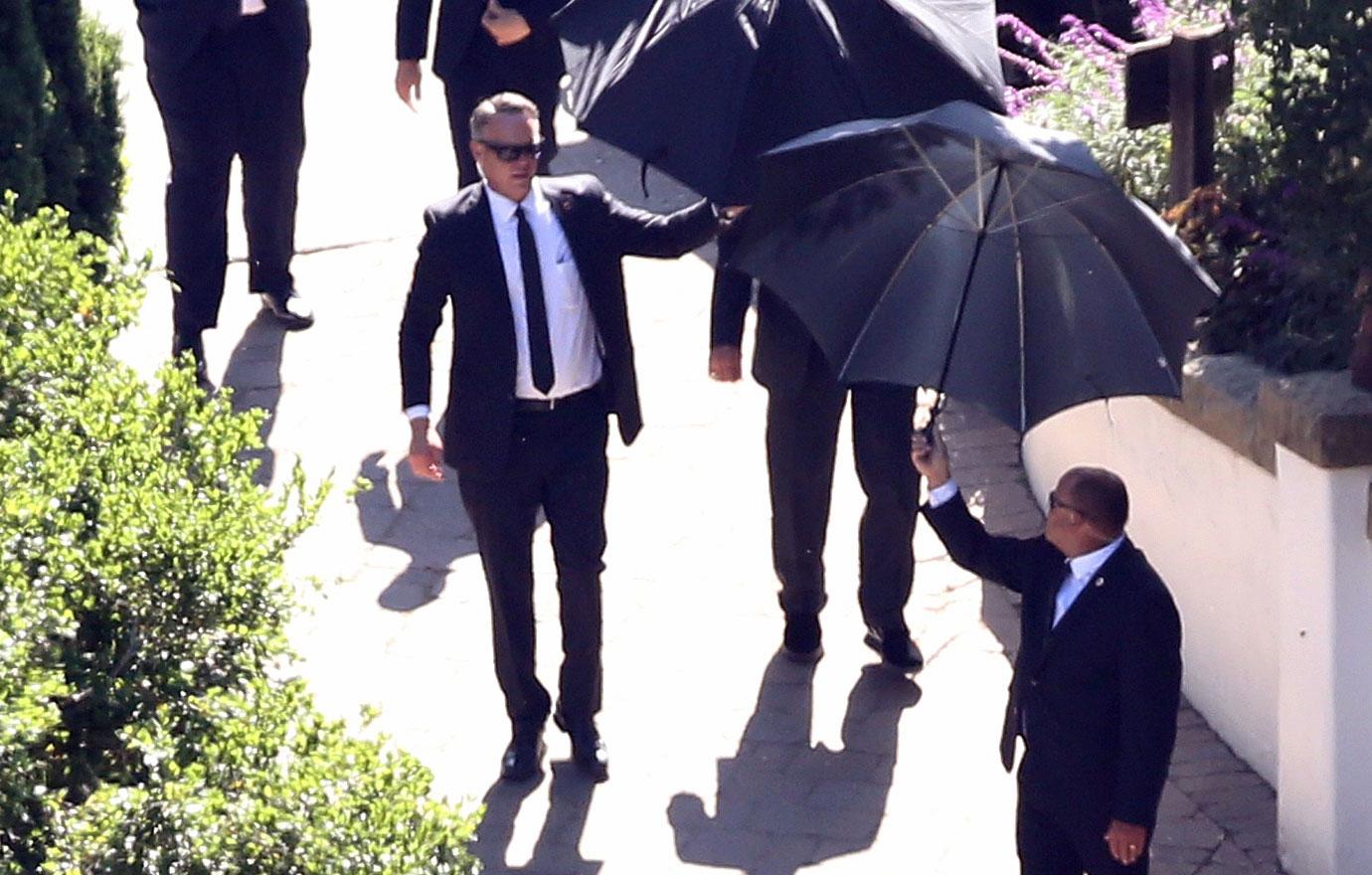 Guests danced to some of Chris and Katherine's favorite songs, including Bruno Mars' "24K Magic" and "Uptown Funk" as well as Neil Diamond's "Sweet Caroline," Journey's "Don't Stop Believin'" and Miley Cyrus' "Party in the U.S.A."
Article continues below advertisement
Quick Wedding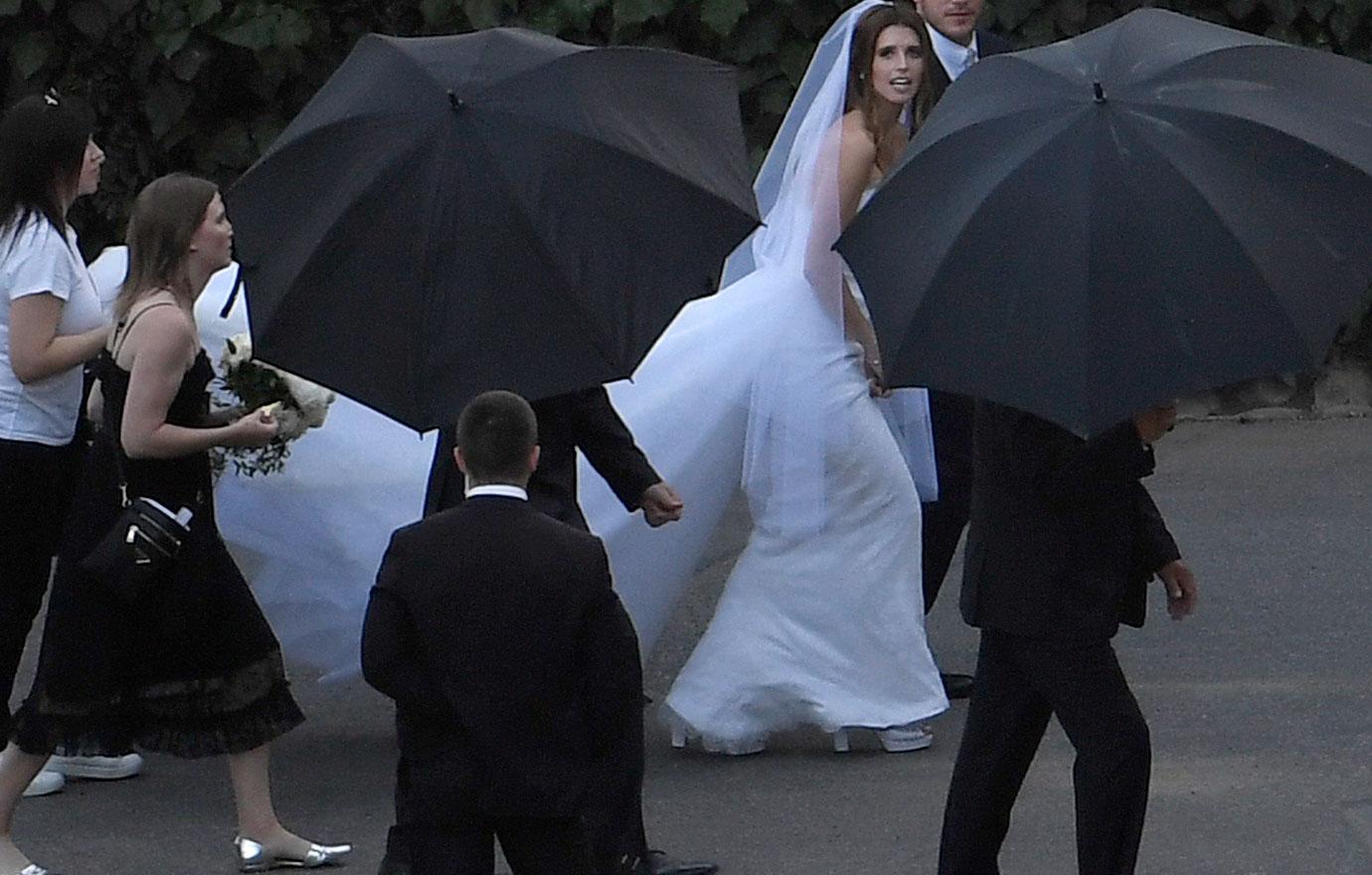 The actor and his beauty got hitched only six months after they announced they were engaged on Instagram in January. Was that because of a no sex before marriage vow?
Article continues below advertisement
So In Love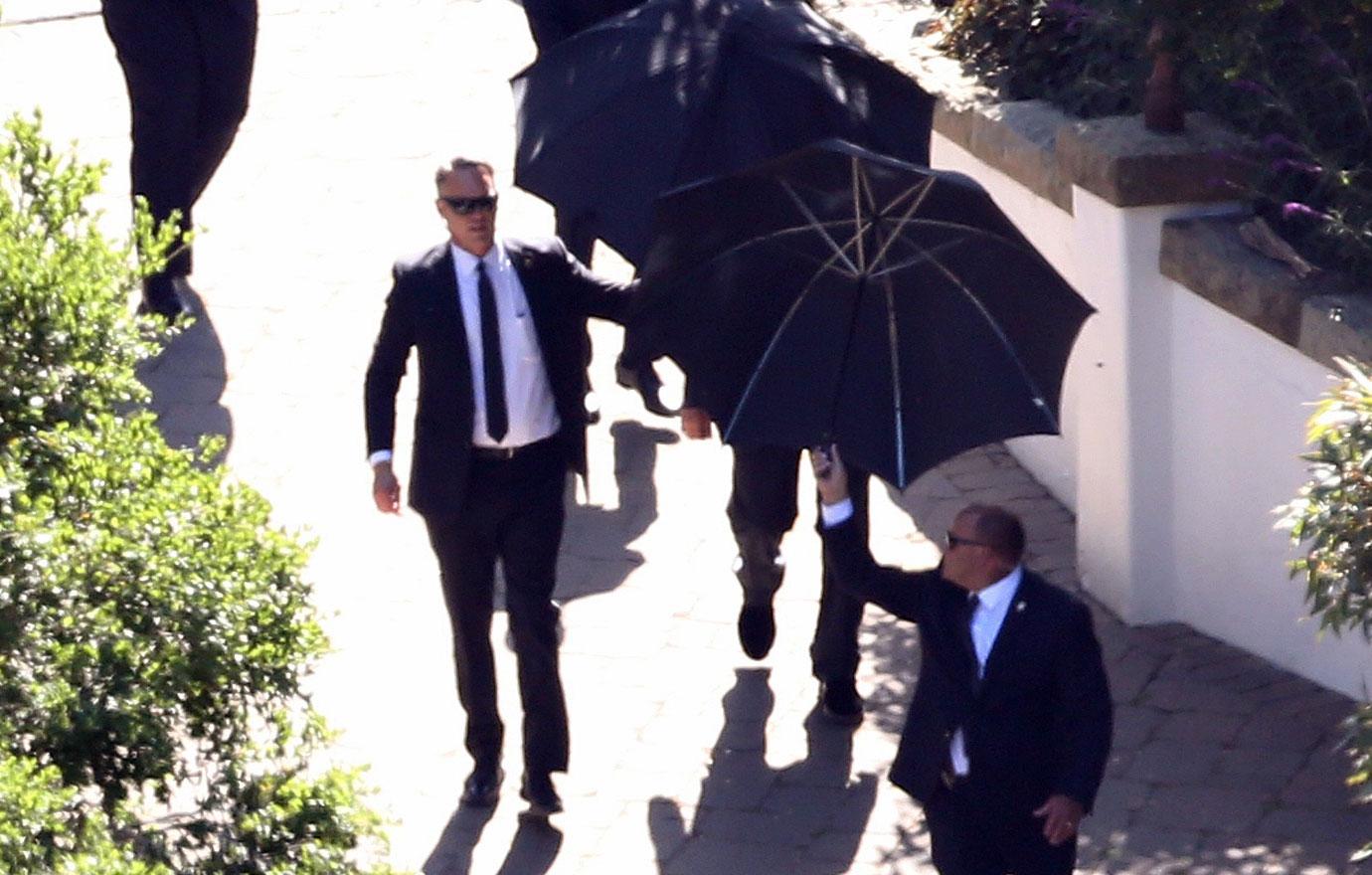 Chris wrote on social media about his proposal, "Sweet Katherine, so happy you said yes! I'm thrilled to be marrying you. Proud to live boldly in faith with you. Here we go!"
Article continues below advertisement
Broken Marriage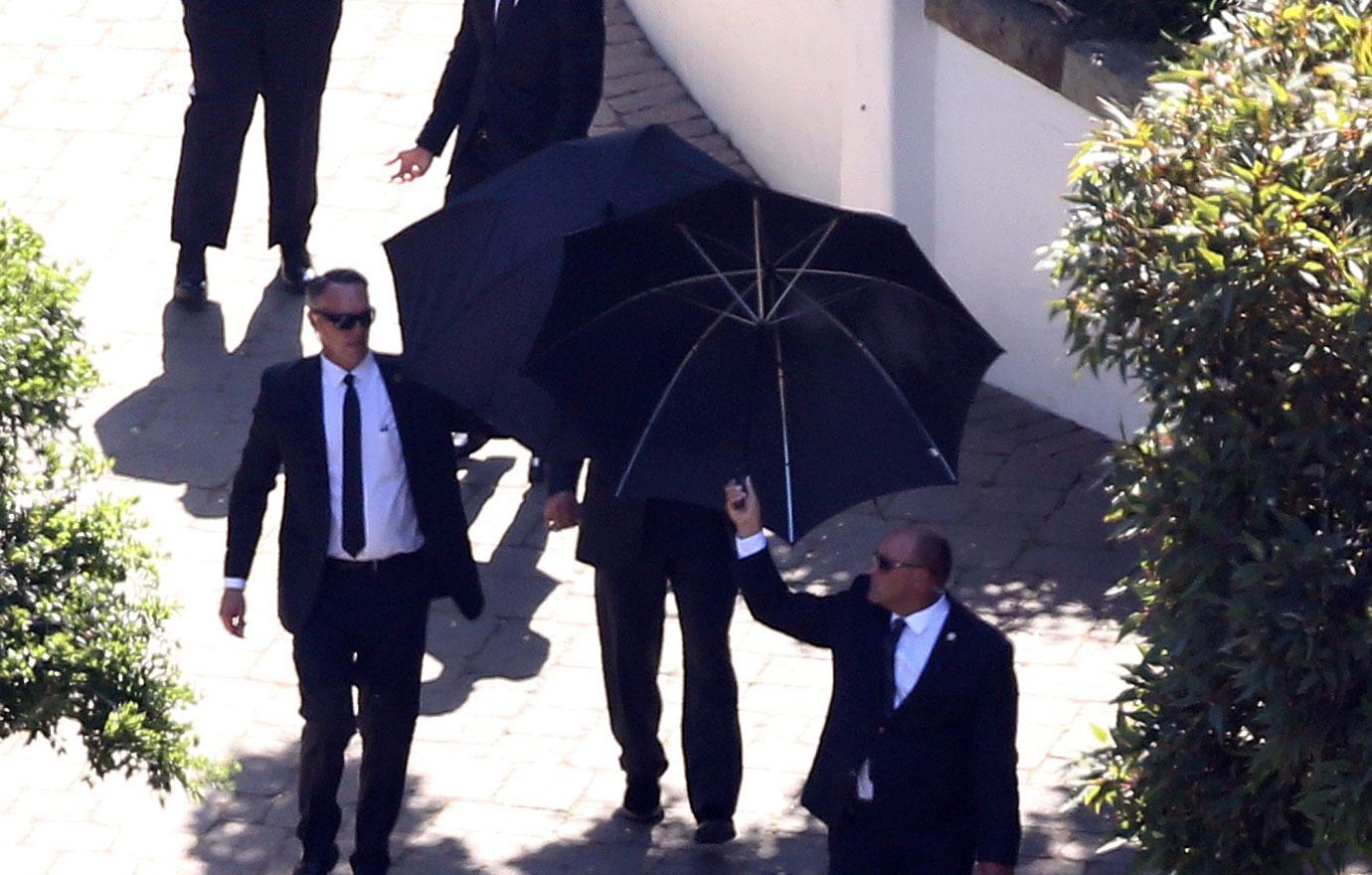 Chris is happy again after his first union ended in divorce. He and Anna announced they were separating in July 2017 after eight years of marriage.
Article continues below advertisement
Unexpected Guest?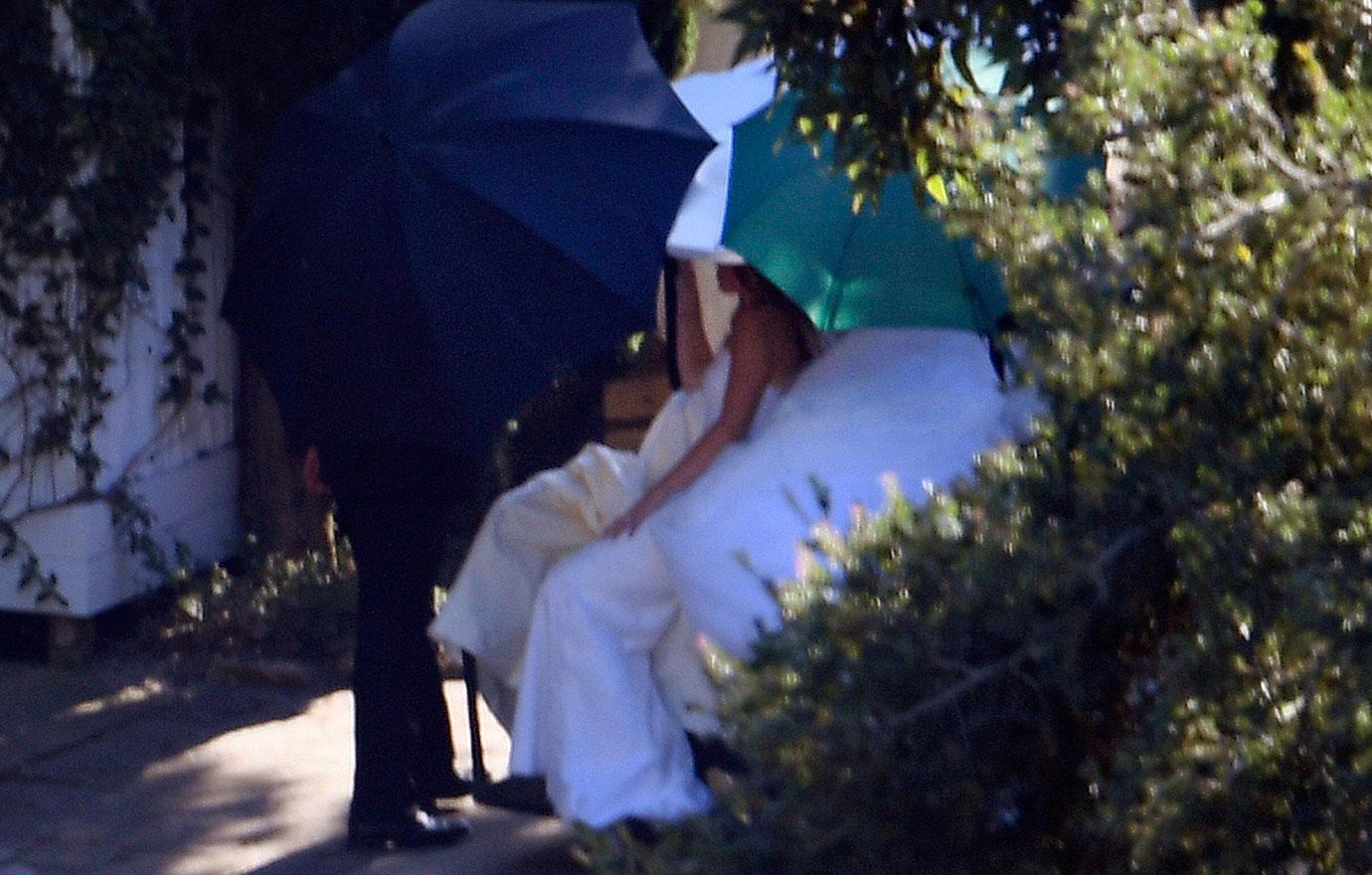 Some reports said that Anna actually attended Chris and Katherine's wedding. Faris had previously joked that she would like to officiate!
Article continues below advertisement
No Hard Feelings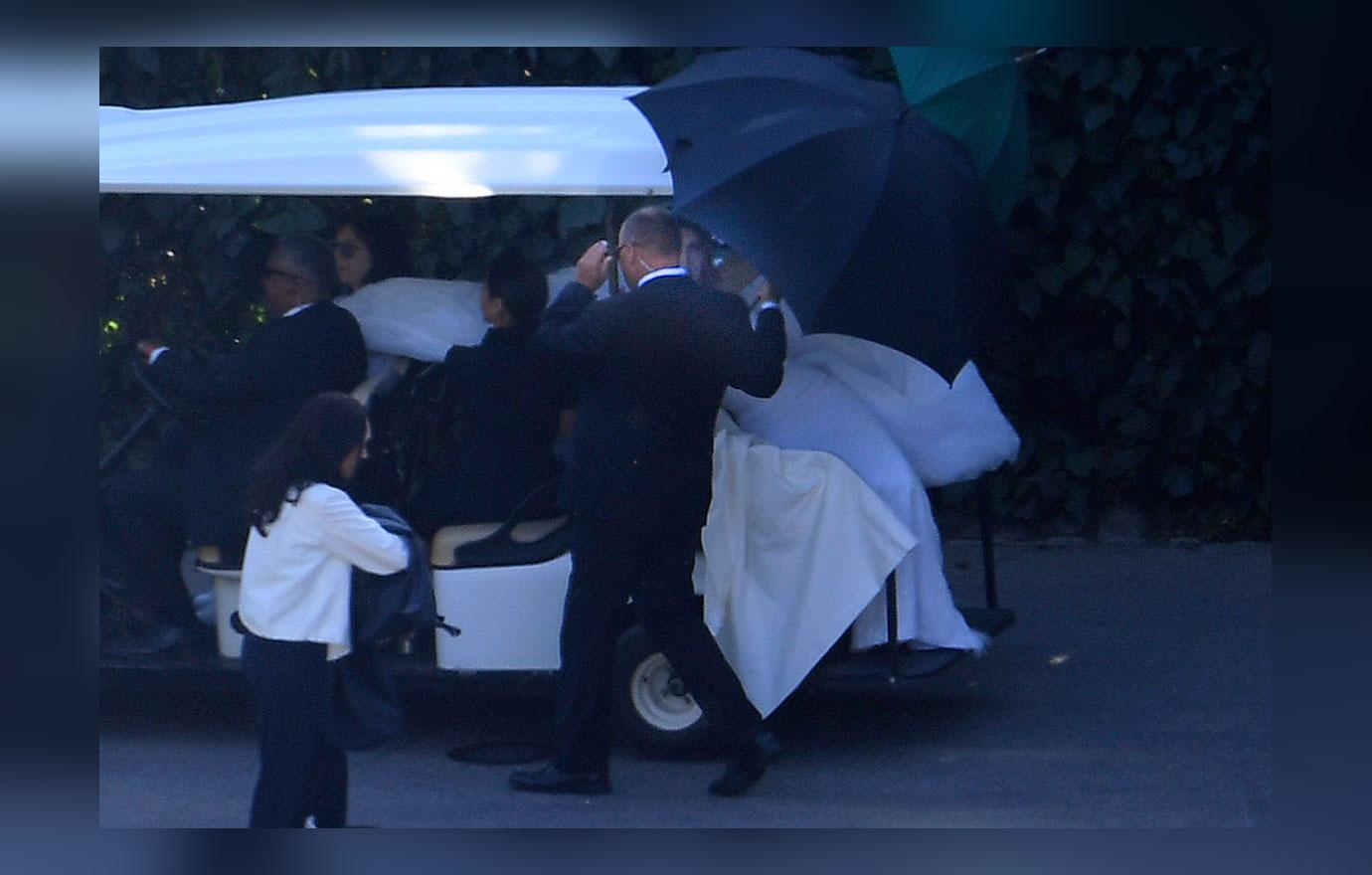 Chris has said that he and Anna had tried hard to make their marriage work. Anna said Chris told her when he proposed to Katherine. "I was like, 'Ahh, that's amazing'. And I texted him back like, 'I just wanted to remind you I'm an ordained minister'... I'm not very good at it."
Article continues below advertisement
Good Sport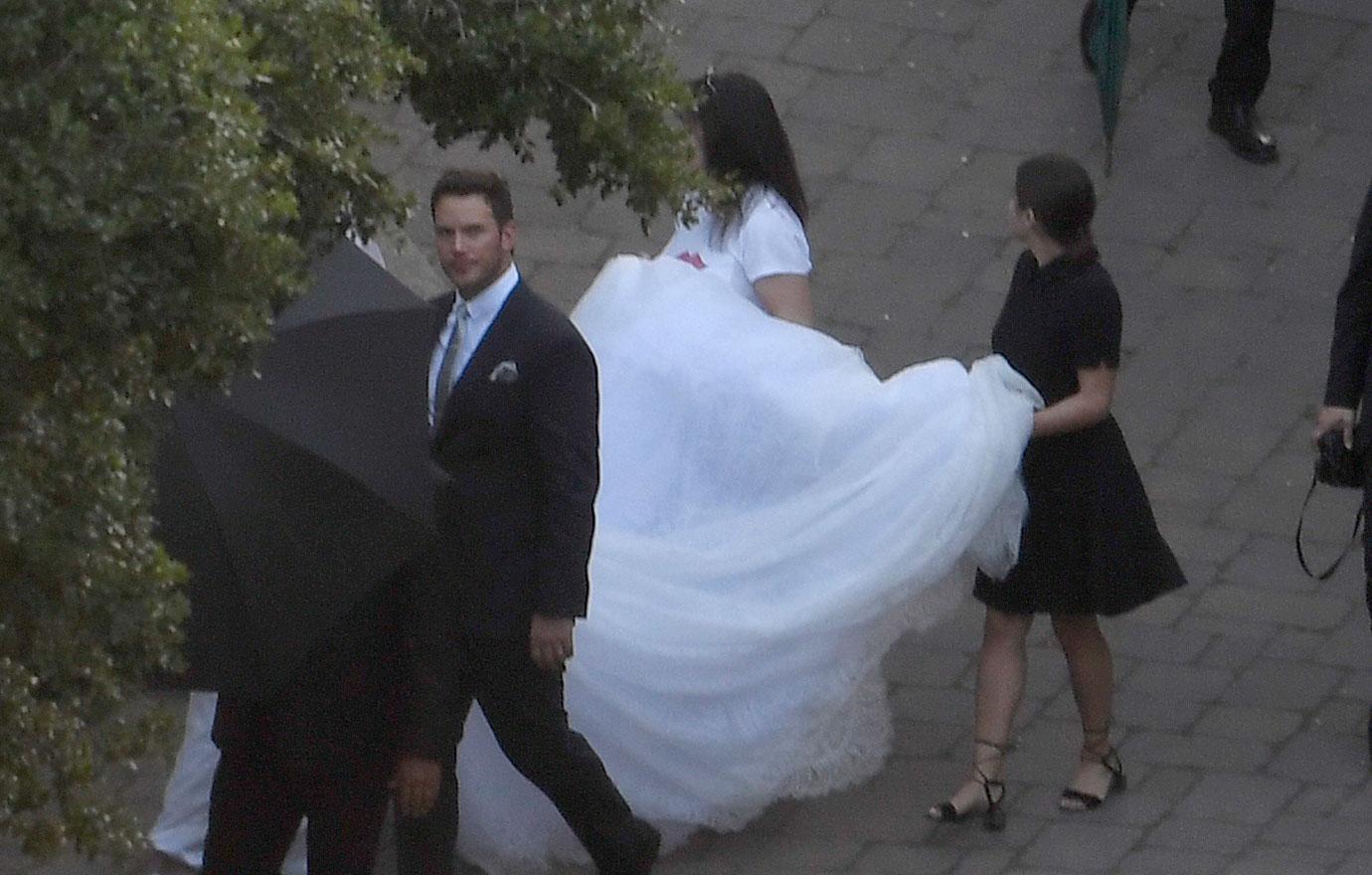 Anna has previously congratulated her ex Chris and Katherine on their plans to wed. "I love you guys….I'm thrilled," the Scary Movie actress said. "They're both f**king amazing people. I'm so happy."