Cheating, Escorts & Rehab: Jana Kramer & Mike Caussin's Marriage Scandals Exposed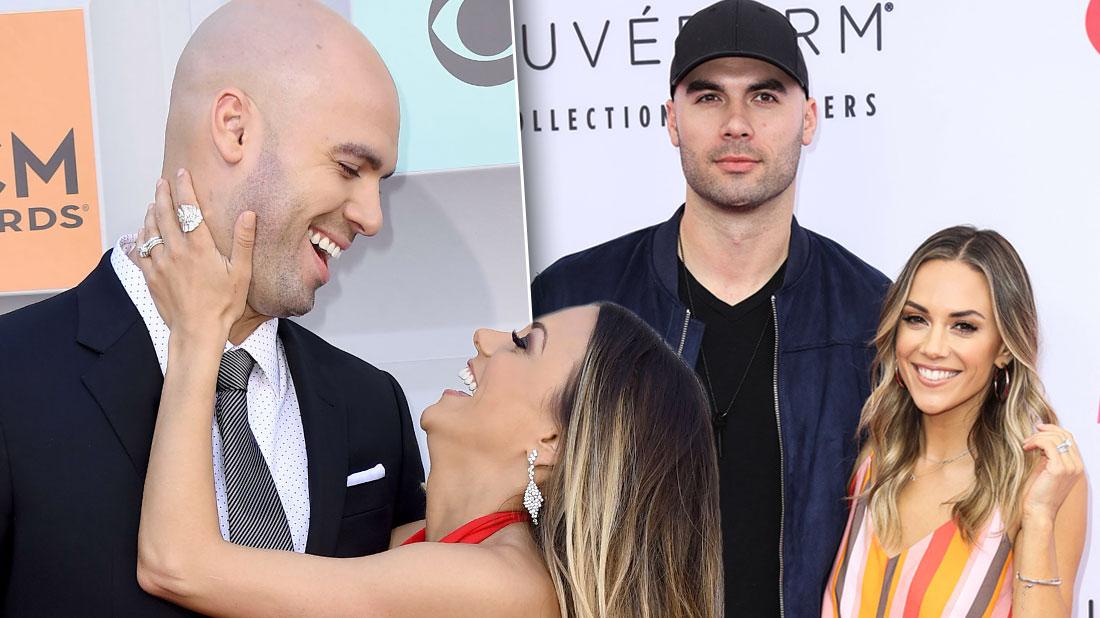 and husband Mike Caussin are taking one step forward and two steps back, years after their divorce scare caused by his explosive cheating scandals.
On the latest episode of their podcast "Whine Down with Jana Kramer and Mike Caussin," the pair candidly discussed their most recent fight, saying it started when Kramer found a topless photo of a woman on Caussin's Apple Watch, which he had deleted on his phone.
Article continues below advertisement
The former NFL star revealed that when he received the image, he knew he should tell his wife, but he was "terrified" she would think he was cheating again, so instead, he deleted it. That decision, however, only backfired.
"It just sucks. As soon as we feel like we're hitting a good patch, my past behaviors and my past actions come back to haunt me. Because I know I didn't handle it in the way I had to, it made it even worse," Caussin, 32, said.
"It's not how Jana and I had agreed on to discuss these things. It's beyond hurtful to see Jana hurt and upset and feel the things that she feels because of the things I've done in the past," Caussin continued, holding back tears.
After fining the topless photo, Kramer, 35, called the number to find out it was likely a fake bot. Still, she said, she was triggered by the shadiness of the entire situation. And while she said she doesn't often look through her husband's texts, she had a "really weird intuition" that day.
Article continues below advertisement
"When I looked, I was like, 'Goddamnit.' I saw it and my heart just fell. It's here. It's happened again. I'm such an f***ing idiot and I immediately called my best friend and I was just shaking crying outside," she said.
"The sneakiness of feeling like he deleted it … I'm just sick of finding things. Then someone says don't look but it's hard not to look when I have that intuition to look," Kramer said. "The deleting things, whether it was a fluke text, sends me right back to him deleting all the messages that he did with his affairs. It's just heavy. My anxiety level is through the roof."
Article continues below advertisement
Caussin, also getting emotional, apologized to his wife on air, saying "I am sorry honey that I didn't handle it the way that we agreed upon. I didn't handle it the right way for myself, for you, for both of us."
RadarOnline.com readers know the former football star has previously opened up and attended counseling for his ongoing sex addiction. Throughout his marriage to Kramer, he's relapsed various times, causing them to split and nearly file for divorce. The two have been married since 2015 and share two kids together, daughter Jolie Rae Caussin, 3, and 10-month-old son Jace Joseph Caussin.
Article continues below advertisement
After their latest podcast episode aired, the country music singer told fans that it was one of the hardest shows to film, and she and Caussin almost didn't release it. In the end, however, they thought they owed it to their listeners.
RadarOnline.com readers know this is just the latest marriage drama for the famous duo, who ever the years has managed to overcome various ups and downs in their relationship.
Article continues below advertisement
Broken Relationship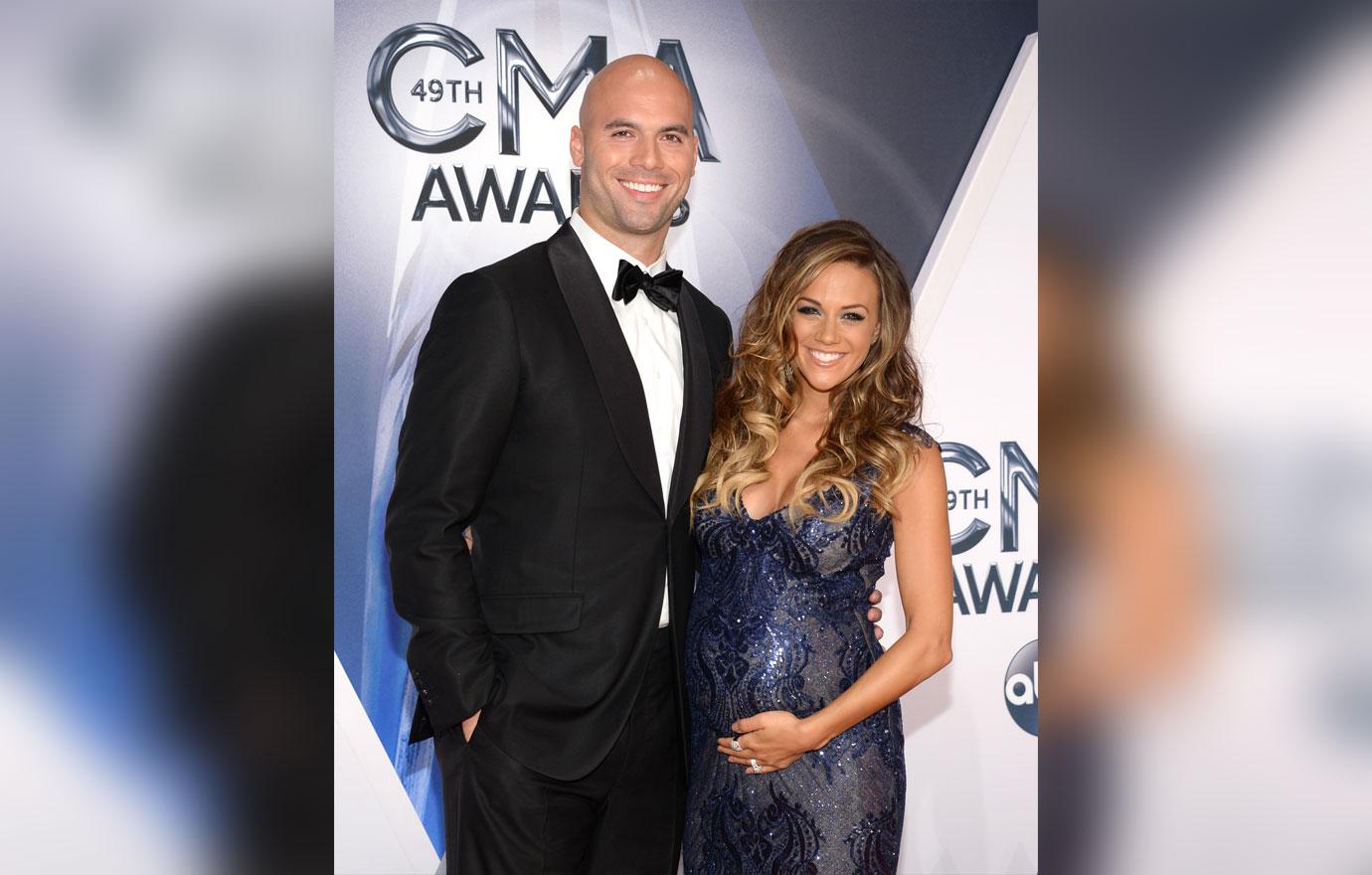 One year after tying the knot in Charlottesville, Virginia, the two called it quits. Their split was announced on August 2016, shortly after news broke that Caussin cheated on Kramer with multiple women — including escorts — and was receiving treatment at the Pine Grove rehab in Mississippi for sex addiction. Their daughter was just seven months old at the time.
Sources said the two stars would never get back together, as the Dancing with the Stars alum had had enough. But months later, rumors of a reconciliation spread.
Article continues below advertisement
Back Together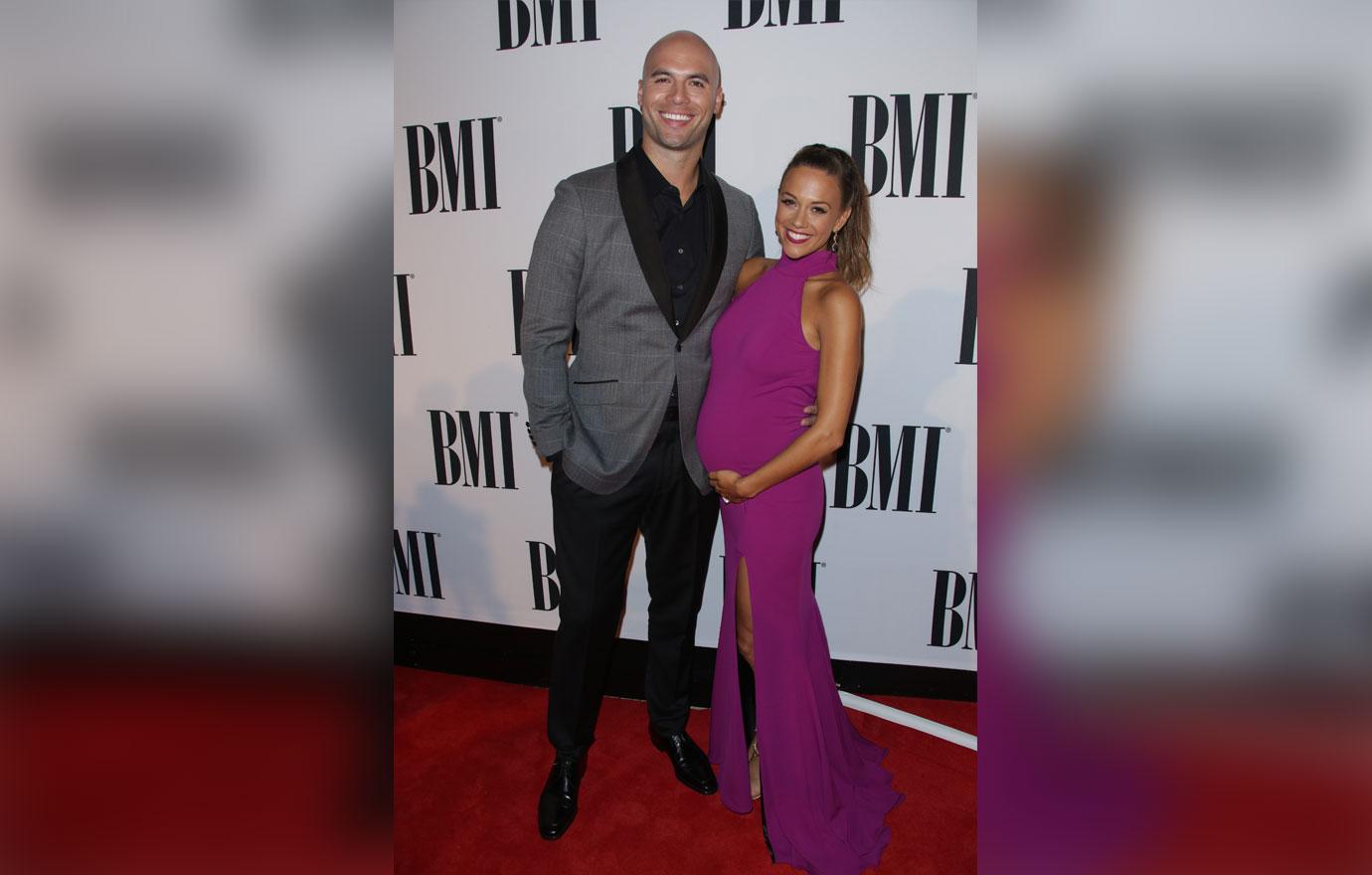 On Olivia Caridi's "Mouthing Off" podcast in September 2017, Kramer said "He's still my husband, yes."
"So everyone is like, 'Oh, you're estranged husband' because we're technically separated. We didn't separate in the court," she added.
Three months later, Kramer suffered a heartbreaking miscarriage (one of two) and she and Caussin renewed their vows.
On her "Whine Down" podcast earlier that year, Kramer explained why she chose to stay with Caussin after his infidelity.
"I stayed in the beginning for Jolie so that I could say to my daughter, 'I tried everything to keep this family together.' Now, I'm not sacrificing my happiness," she said. "If I was miserable, I would not still be in a relationship with my husband. But we've continued to grow."
Article continues below advertisement
Better Together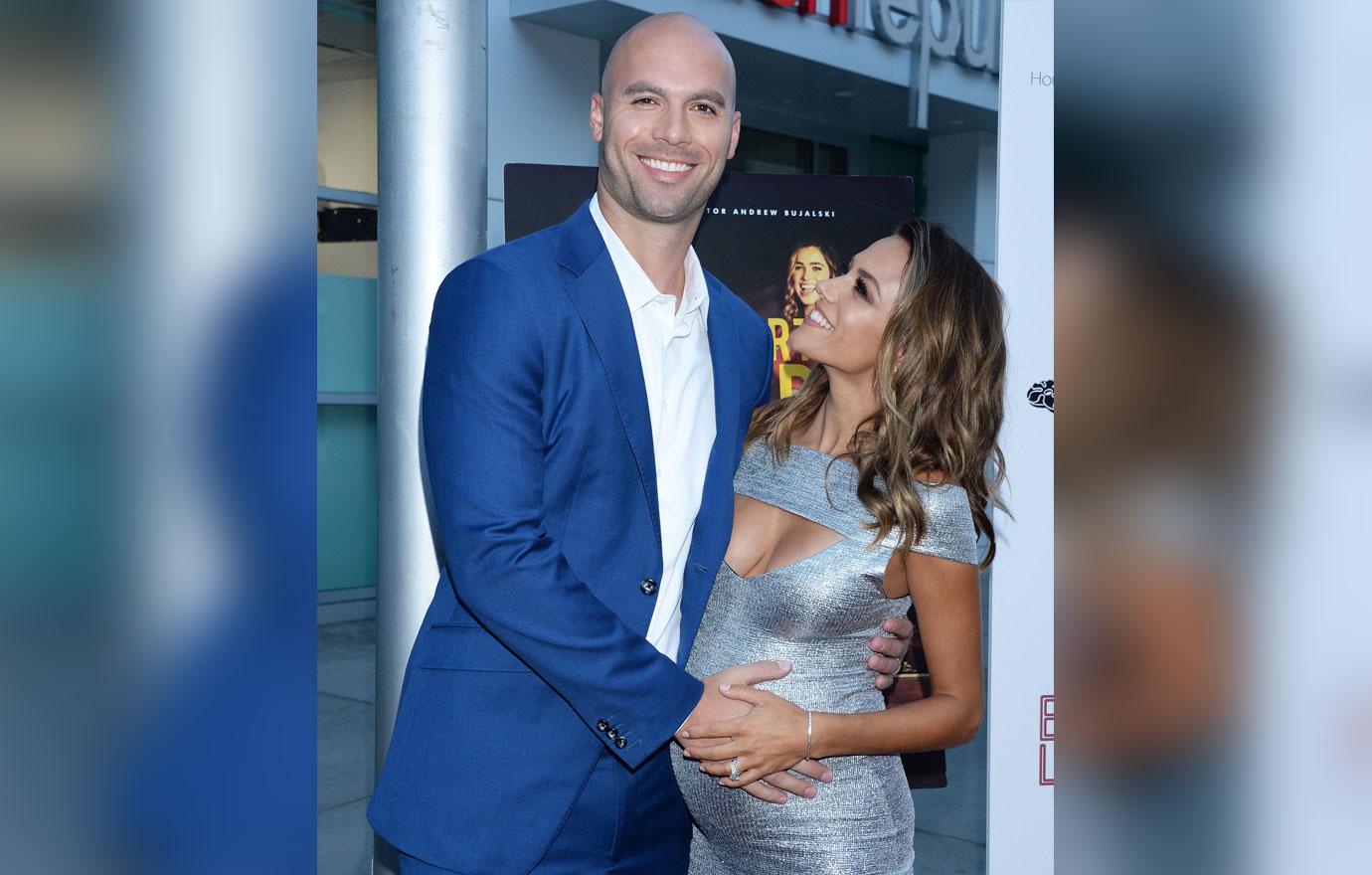 The "Why Ya Wanna" singer spoke to Us Weekly about her troubled marriage in January 2018.
"I don't know what tomorrow can bring or the net day, but I just know that we're both actively working at it," she said. "I think for us, renewing our vows was something like we're both committed to each other and letting the past be something that fuels us to be better people."
Article continues below advertisement
Working Through It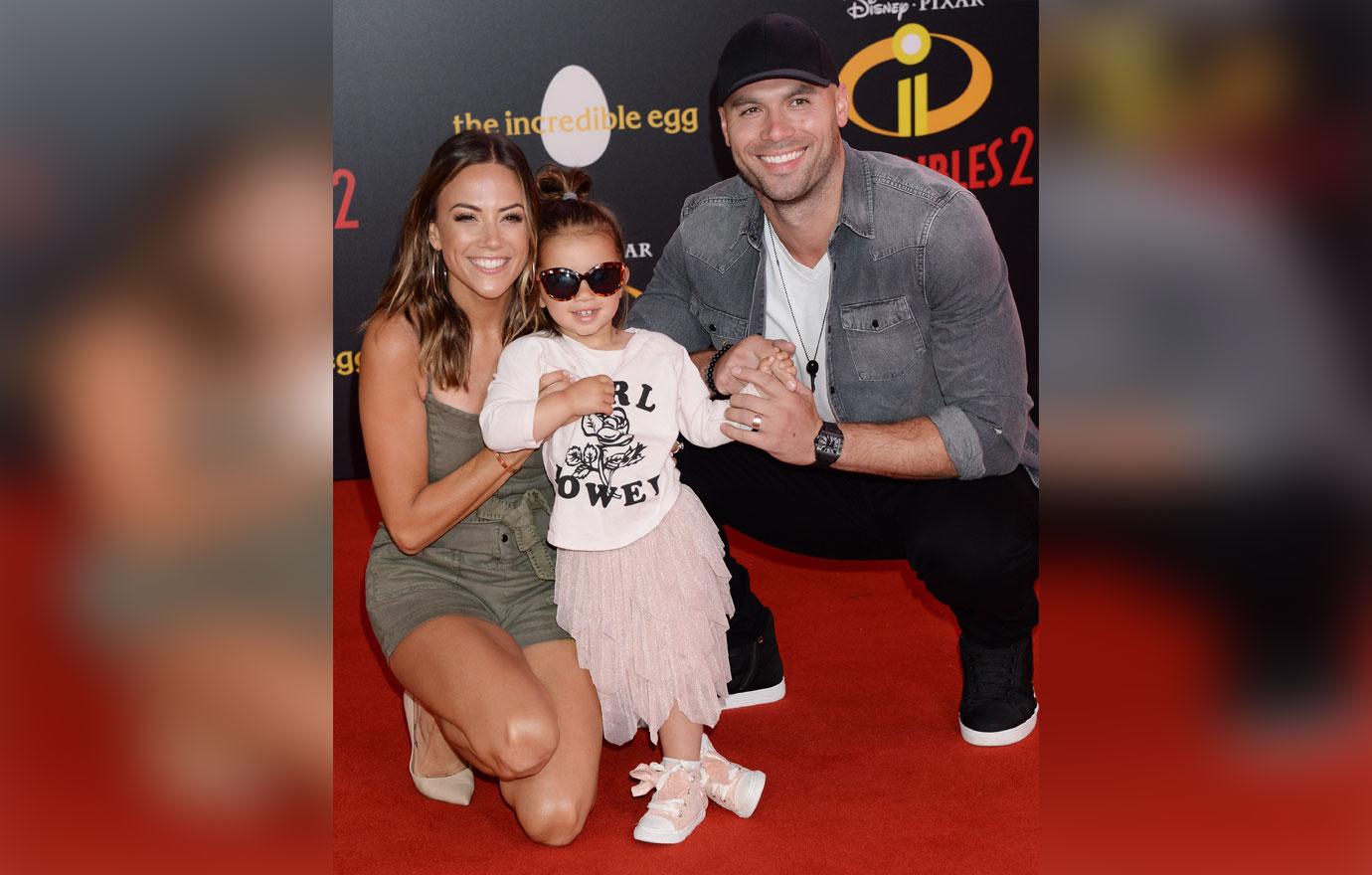 In 2018, for their three-year anniversary, Kramer planned a romantic weekend getaway. But on her podcast, she opened up about the pressures she was feeling about having sex with her husband. "I feel like whenever I want to… if he isn't… I get let down and then we get into a fight," she confessed. "I'm like, 'Why don't you want to sleep with me? But you want to sleep with X, Y and Z?'"
She then explained that Caussin was having a hard time as well, as he "feels the pressure."
"Why should there be pressure with intimacy?" Kramer asked. "Two people love each other, they should have sex and touch each other and kiss."
On Instagram, however, Kramer shared a sweet message for Caussin. "For better or for worse… I love you babe," she wrote alongside photos from their wedding. "#loveispatient #loveiskind #loveforgivesall."
Article continues below advertisement
Good News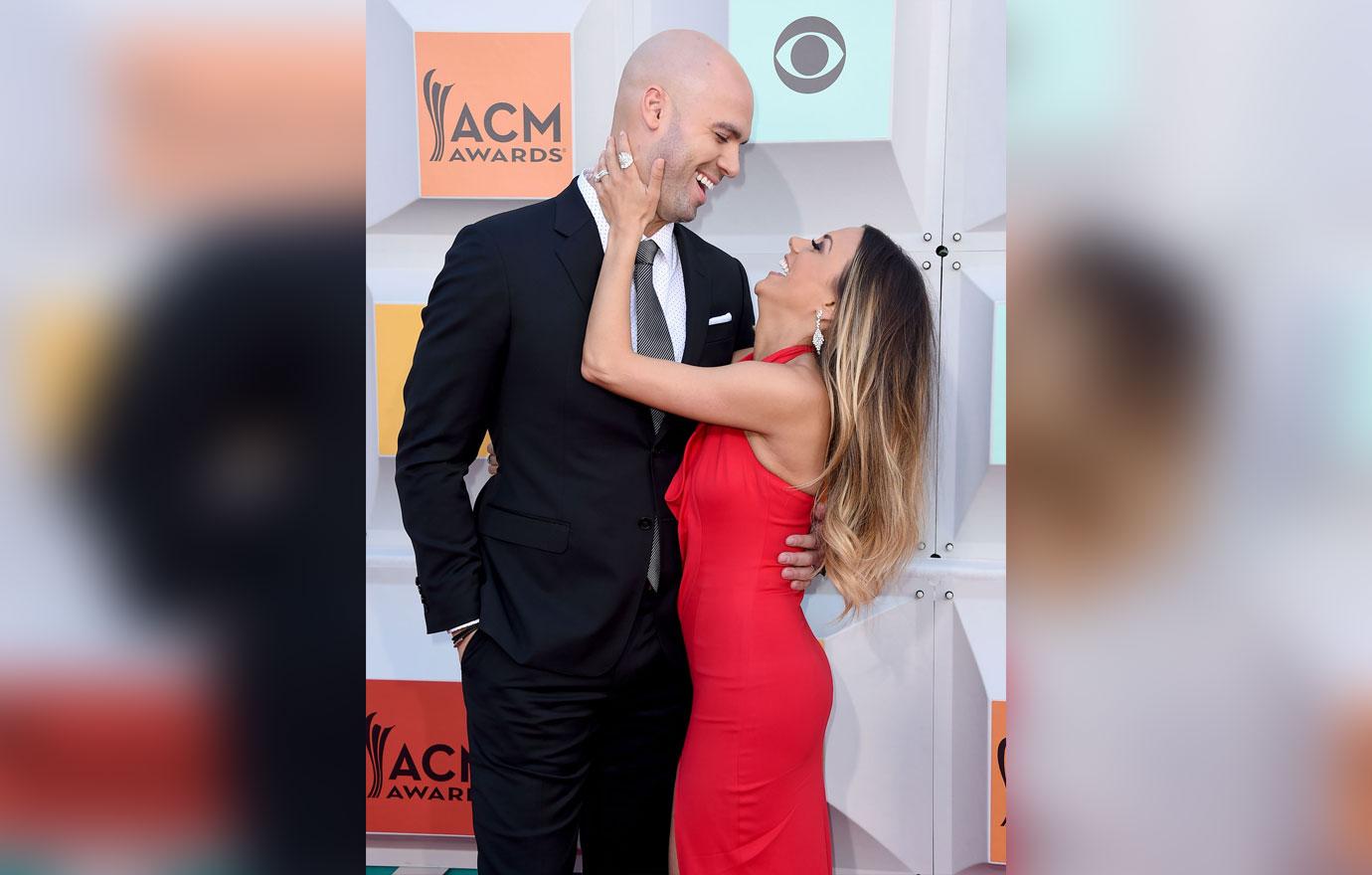 After mending their relationship, the couple announced their second pregnancy in June 2018.
"Surprise! We have a rainbow baby on the way & couldn't be more excited," Kramer captioned an Instagram photo of her happy family of three. "Jolie is going to be a big sister & we're becoming a family of 4!"
Article continues below advertisement
More Trouble In Paradise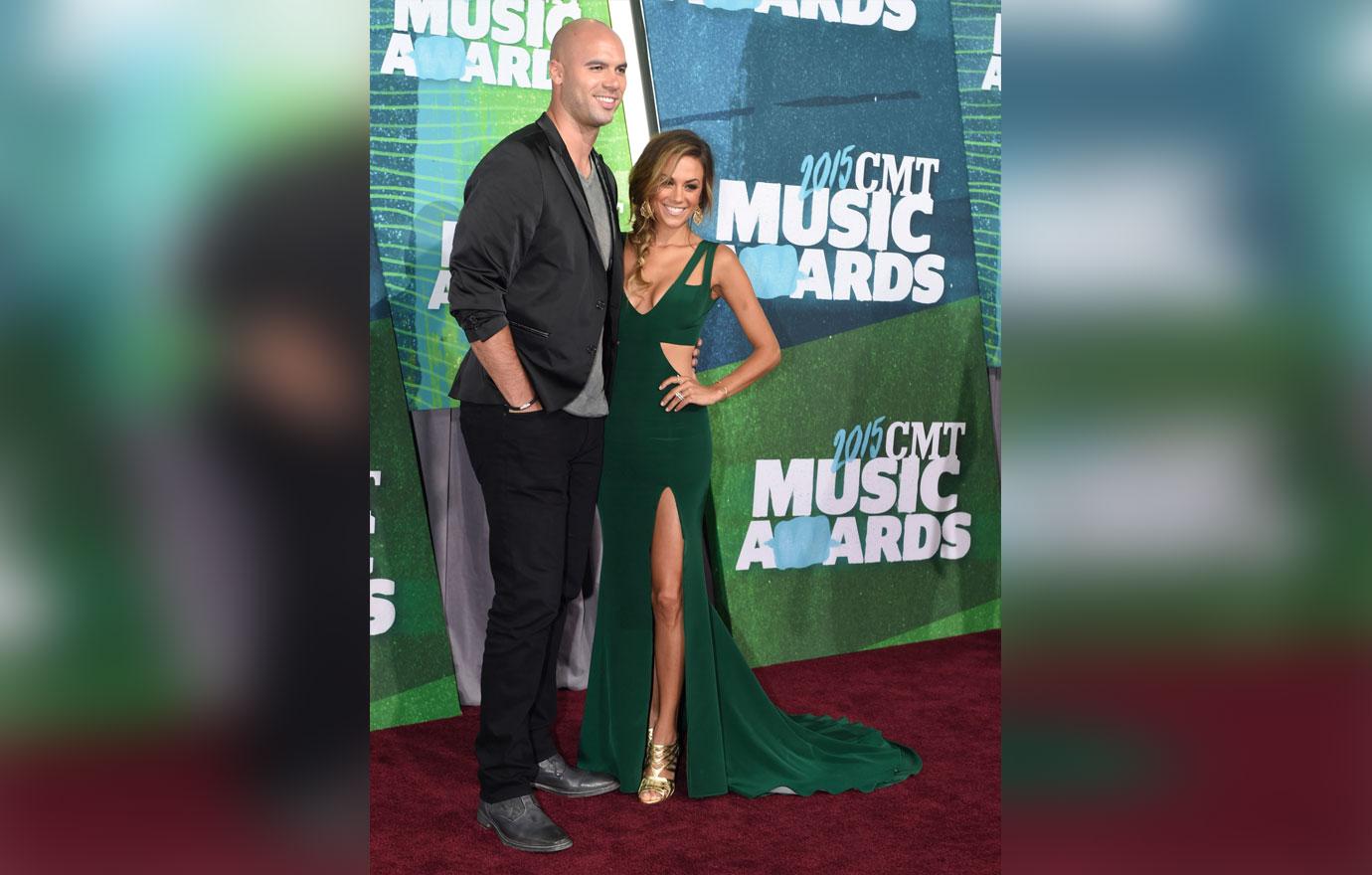 That same year, however, things again took a turn for the worse.
On a March 2019 episode of her podcast, Kramer revealed that her husband suffered a "massive" relapse in his sex addiction about a year prior.
"But no sex outside the marriage," Caussin clarified. "I'm not minimizing cheating because we have other things in Jan and my discussion of boundaries that's cheating. But no sex outside of the marriage. I just want people to be clear that there wasn't any other affair since that moment."
"Yes, it wasn't physical out of the marriage, but it was something where the action was basically … We're just basically happy that someone didn't show up. … I showed up at the hotel instead, if you really want to know," she said.
Kramer admitted that she "almost signed papers" and divorce Caussin for good after the drama, but instead decided to stay with him and figure things out.
"Yeah, we've been through some s**t," the NFL star said on the podcast. "Um, yeah, so that's why even though I've been in the program coming on three years, I'm a year sober."
Article continues below advertisement
Dark Past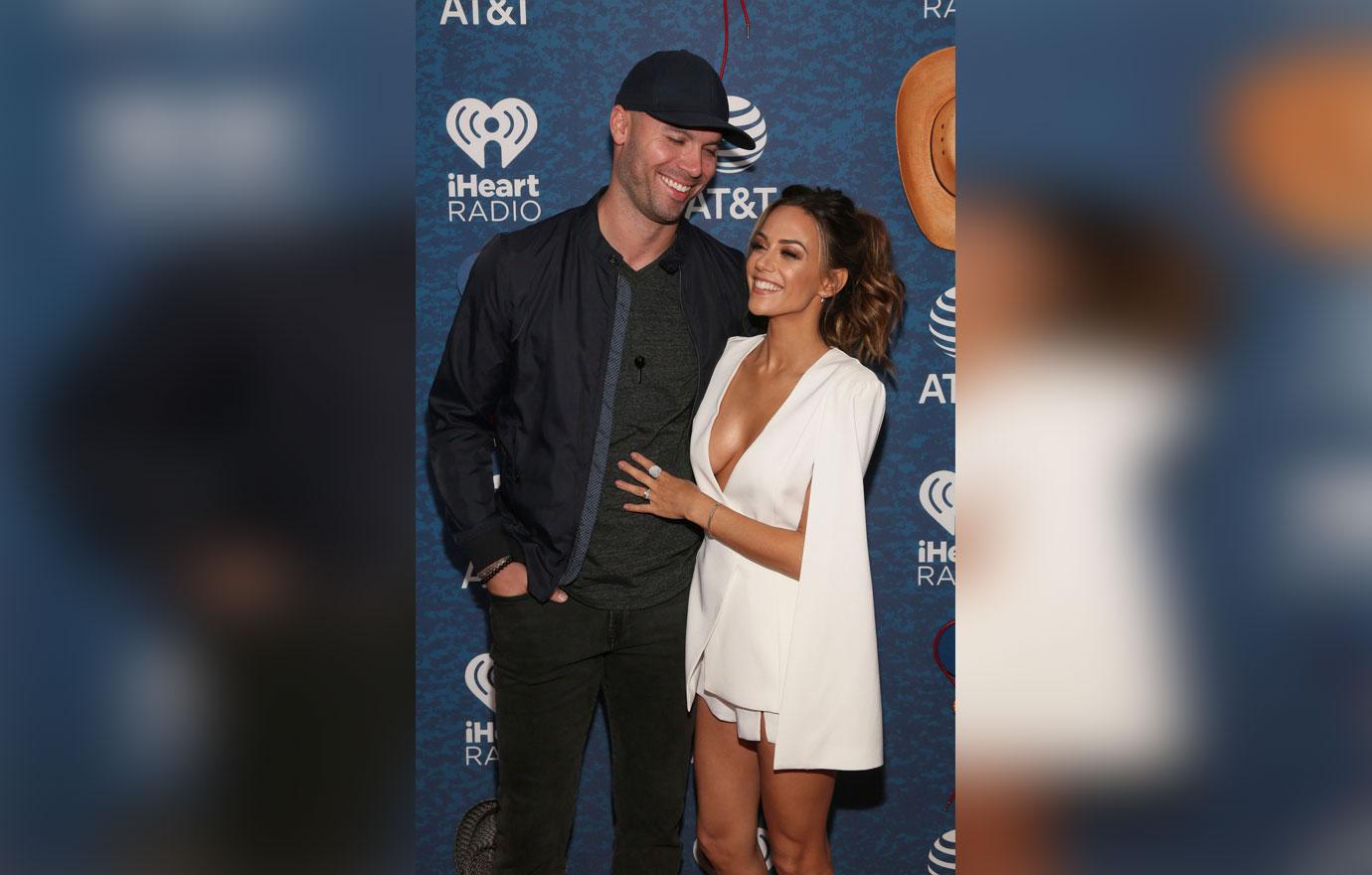 Since then, the two have been working things out and focusing on raising their beautiful family.
RadarOnline.com readers know that prior to meeting Caussin — who was once arrested for a noise violation as a teen — Kramer ended two failed marriages. Her first husband, Michael Gambino, continuously abused her and even once tried to kill her.
Kramer told PEOPLE in 2017 that in 2005, he choked her into unconsciousness and left her bleeding on the gravel outside their Los Angeles home. The pain was so bad she prayed to God to let her die.
Gambino was convicted of attempted murder and sentenced to six years in prison. He was released in 2010 and committed suicide two years later.