Exclusive
Charles Manson 'Son' Rushes To Cult Leader's Deathbed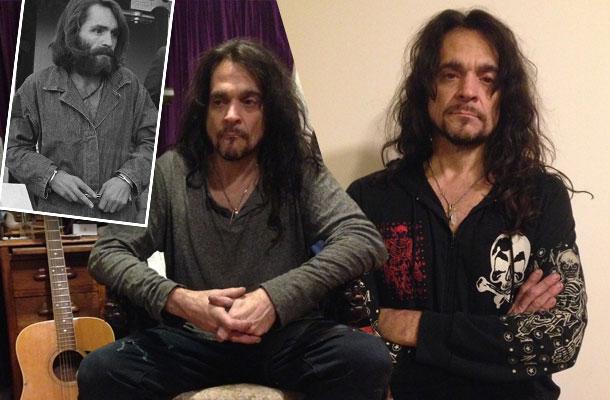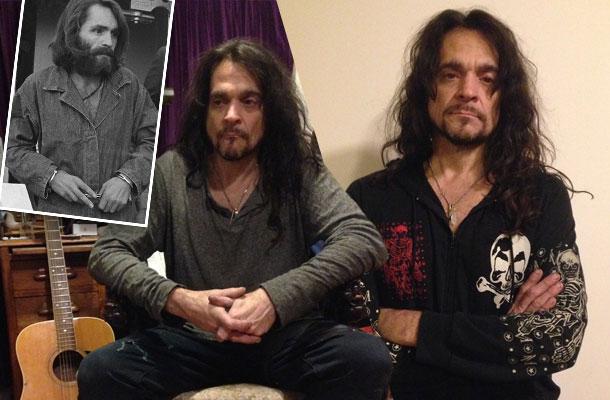 Charles Manson's "son" has rushed to the 82-year-old's deathbed in a desperate bid to let him know he loves him before he dies, RadarOnline.com has exclusively learned. Matthew Roberts doesn't want to miss his last chance to see the cult leader — imprisoned for his part in the slaying of nine people in 1969 — after he was rushed from prison in Corcoran, Calif., to a hospital 60 miles away for treatment.
Article continues below advertisement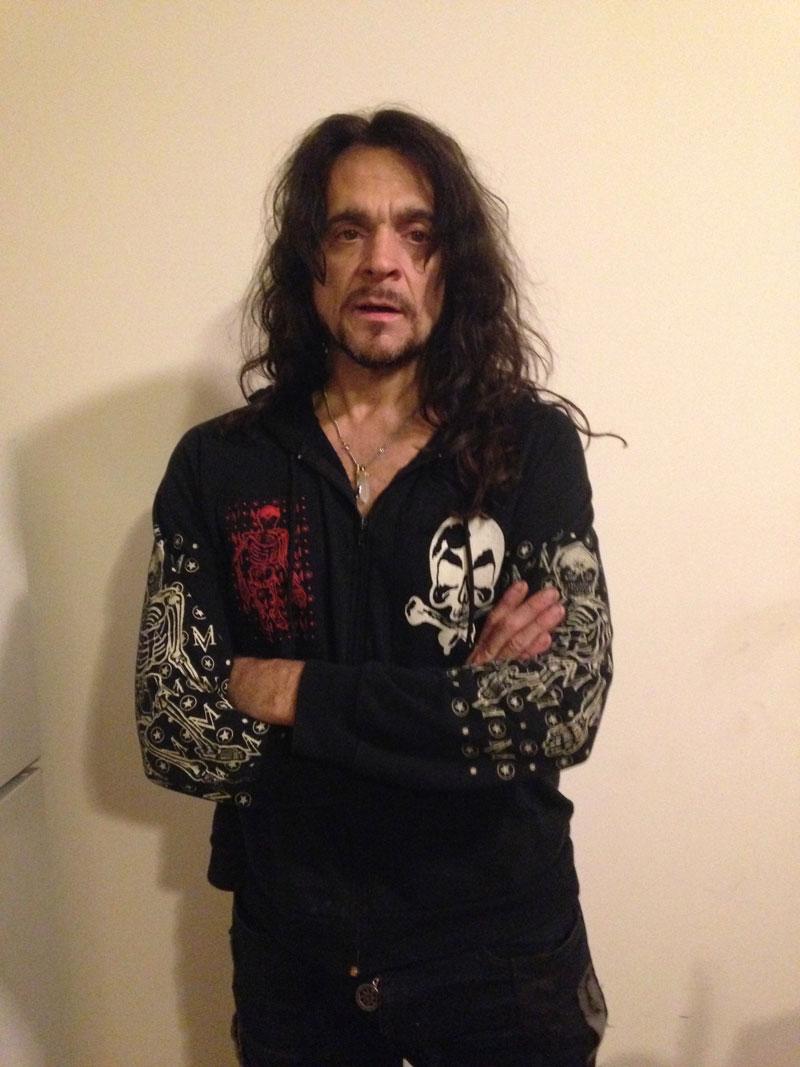 Roberts, 48, told RadarOnline.com he understood Manson was "in a serious condition and having surgery" for a heart related problem — information passed on via Manson's fiancée Afton "Star" Burton — and he was heading to the hospital Tuesday evening.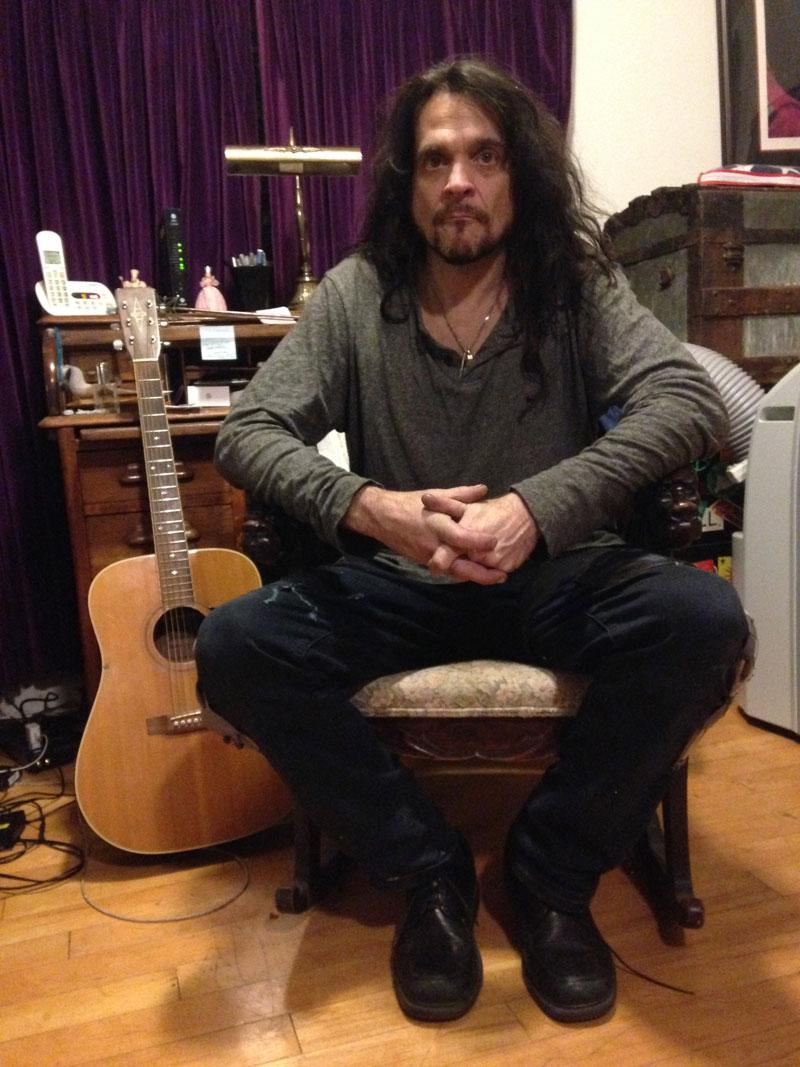 He added: "I want to get up there in person and see what's going on. This could be it, that's my greatest fear. If he's on his deathbed I would like to tell him I love him, because I do. Everybody has a unique and special sort of love for their progenitors even if they are different or disturbed or monsters."
Article continues below advertisement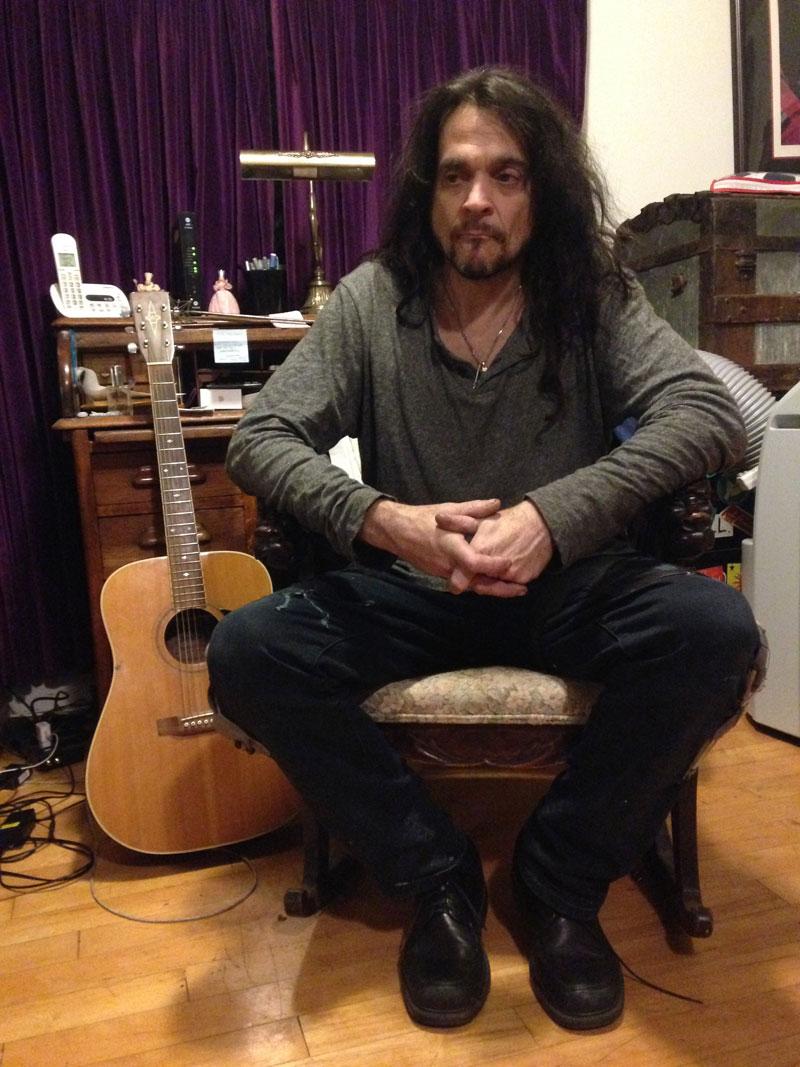 Roberts, a musician, was adopted as a boy but found out through letters exchanged with his biological mother that she believed Manson was his father after they had met and taken part in orgies together in 1967 in San Francisco. "Just him looking at me and me looking at him could be a pretty profound experience," said Roberts. "I've never known what it's like to lay eyes on my biological parents. That would be a big thing for me."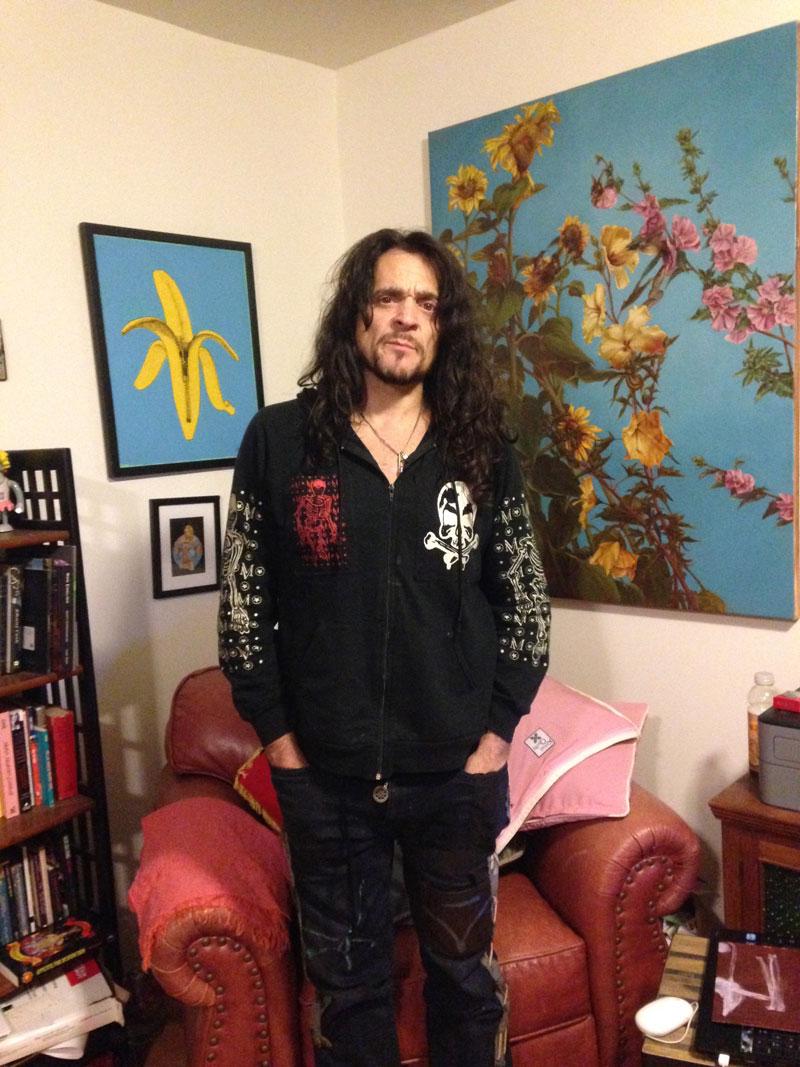 Roberts also claimed if Manson asked him to continue his work after he had gone, he would "certainly promote" his messages — but only the ones he agrees with, such as a "non-violent revolution of consciousness" and the "evolution of the human spirit." If Manson does die, Roberts said he doesn't know who would legally have access to his estate, but he has been led to believe it is valuable.
Article continues below advertisement
Charles Manson Arriving at Court in Handcuffs in Independence, CA.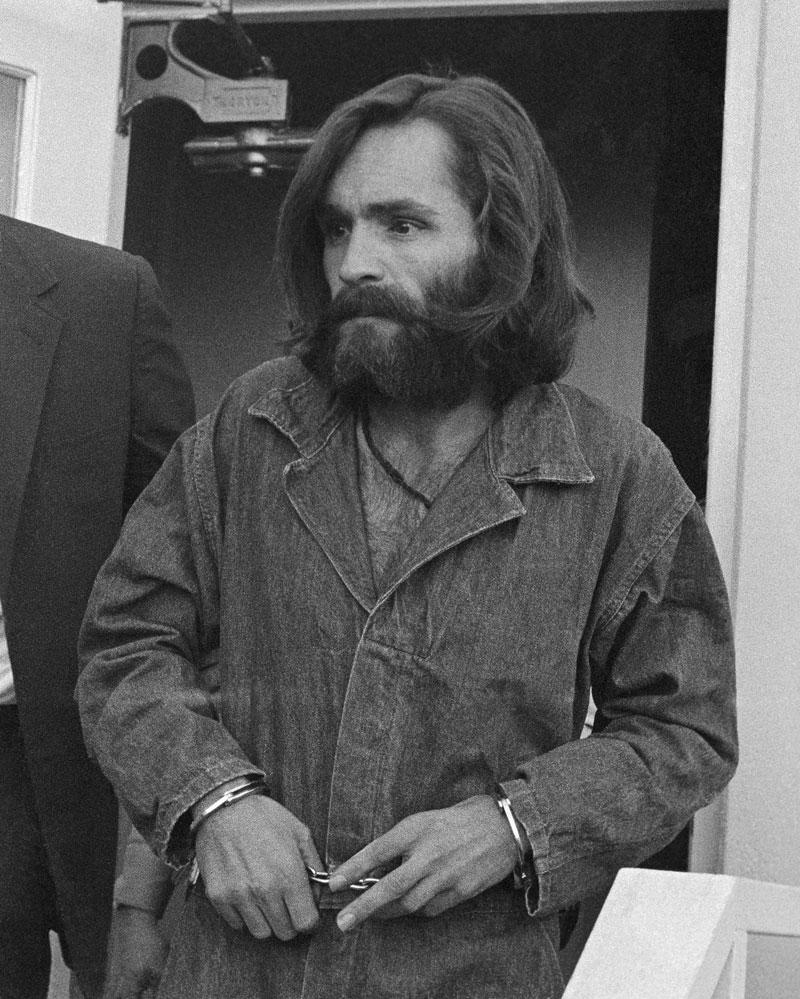 A jury found Manson's so-called "family" of followers had gone on a killing spree around Los Angeles in 1969 following his direct instructions, but Roberts — who does not advocate violence — doesn't believe that was the case. He explained: "I don't feel there was a time when he was promoting murdering innocent people. It's not true that he asked others to kill. That's what prosecuting District Attorney Vincent Bugliosi surmised, but most people have now come to realize and understand that accomplice Charles "Tex" Watson orchestrated all of that and he admitted it in the taped discussions with his lawyer." Roberts does admit Manson has a "degree of culpability" and "allowed certain things to happen," but is no longer a threat to society and should be released. He also thinks some of his followers were easily led, but ultimately made their own decisions.
Charles Manson Being Escorted by Police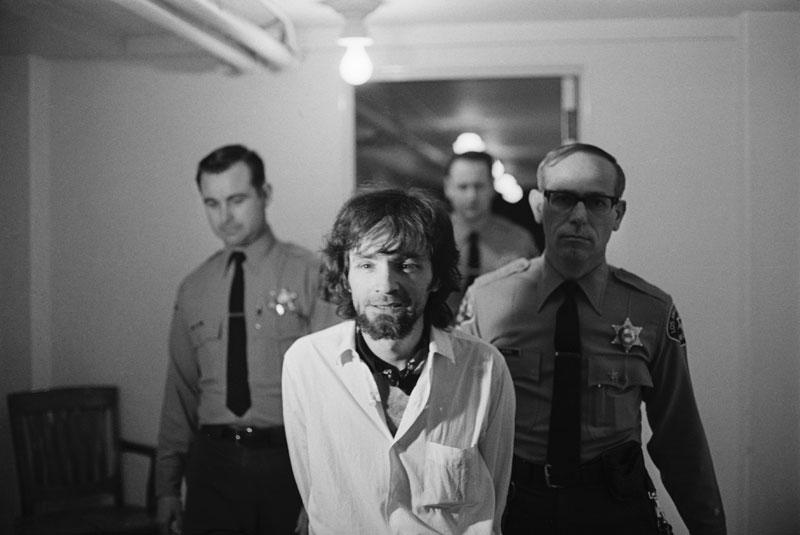 Roberts started his own correspondence with Manson by post in 2002 and they had originally planned to meet in 2010, until Manson urged Roberts to call it off as he believed people were intercepting his mail and preparing to frame him for a crime. Despite his close resemblance to Manson, some have tried to discredit Matthew's link, pointing out how a DNA test proved he wasn't a match with Jason Freeman, said to be a grandson of the infamous criminal.
Article continues below advertisement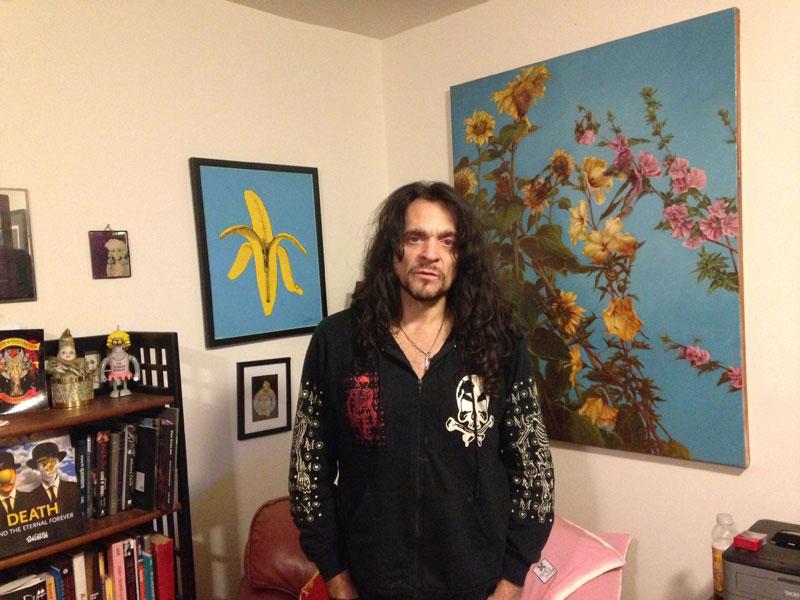 Roberts counters the test only proved he wasn't related to Jason and that no test had ever been conducted comparing either his or Jason's DNA with Manson's. He had tried using DNA smuggled out of prison, but it got contaminated and remained inconclusive https://radaronline.com/celebrity-news/charles-manson-murder-beach-boys-dennis-wilson-mike-love/.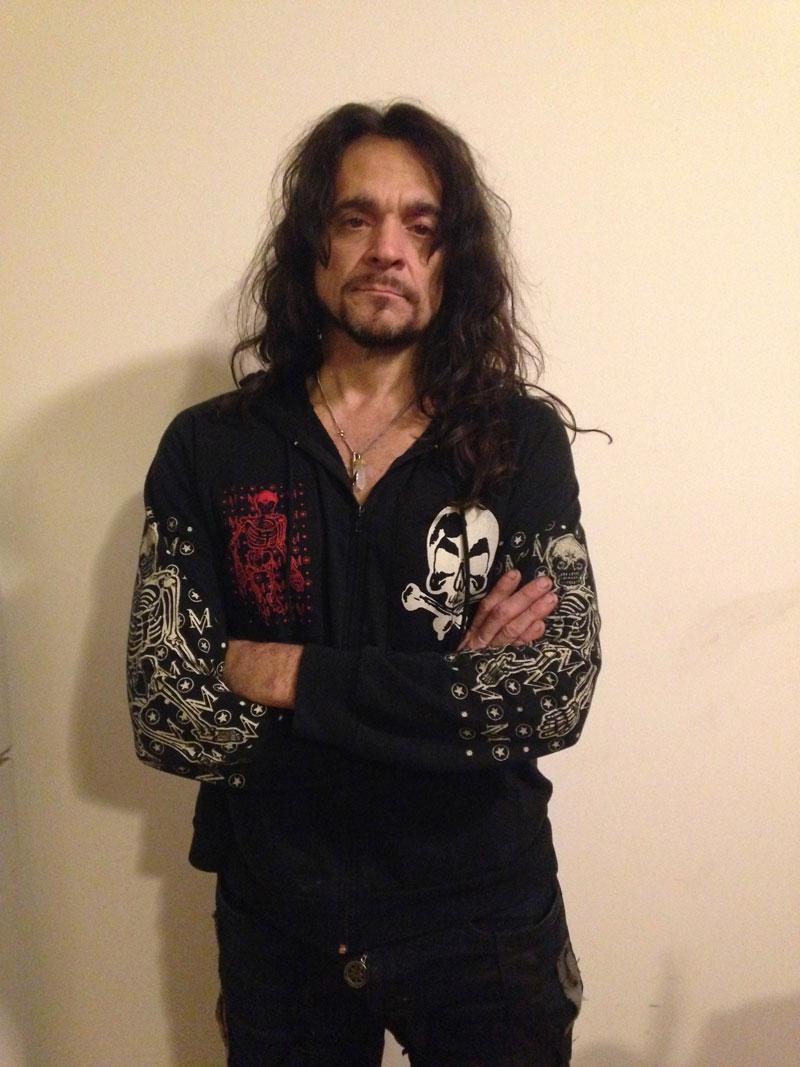 While Matthew says his mother suffers from mental health problems, he believes her when she says Manson has other biological kids and "22 children in county hospital were adopted out to parents like I was." He also says he hopes for the best and that Manson, currently serving nine life sentences, makes a recovery, as he doesn't feel his work is yet complete, adding: "In my heart of hearts I think he's going to be around for a while. I think he's got unfinished business to take care of."
We pay for juicy info! Do you have a story for RadarOnline.com? Email us at tips@radaronline.com, or call us at (866) ON-RADAR (667-2327) any time, day or night.