On Second Thought… 7 Celebrities Who Had To Rethink Their Ink – Check Out These Tattoo Fails!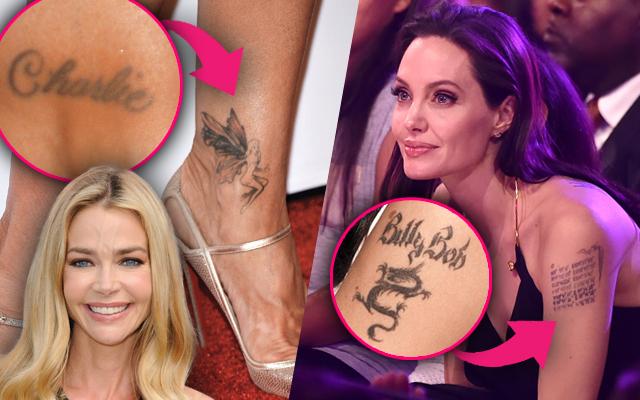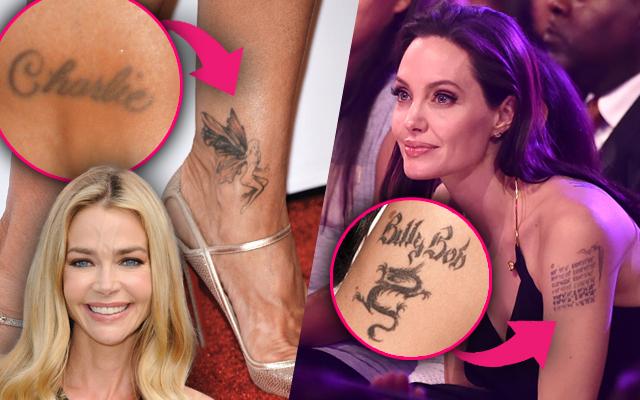 It seemed like a good idea at the time… These 7 celebrities found themselves regretting their tattoos. See how these tattoos failed.
Article continues below advertisement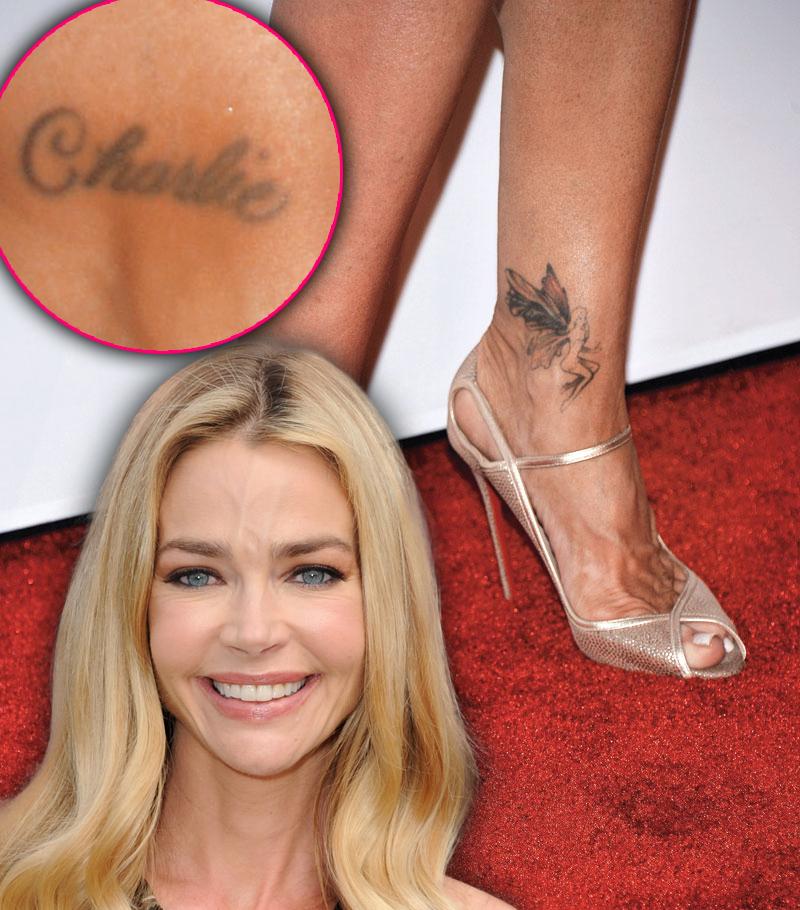 Wiped sheen! Denise Richards can't keep Charlie Sheen out of her life, but she covered his name on her ankle with a little fairy. "Winning!"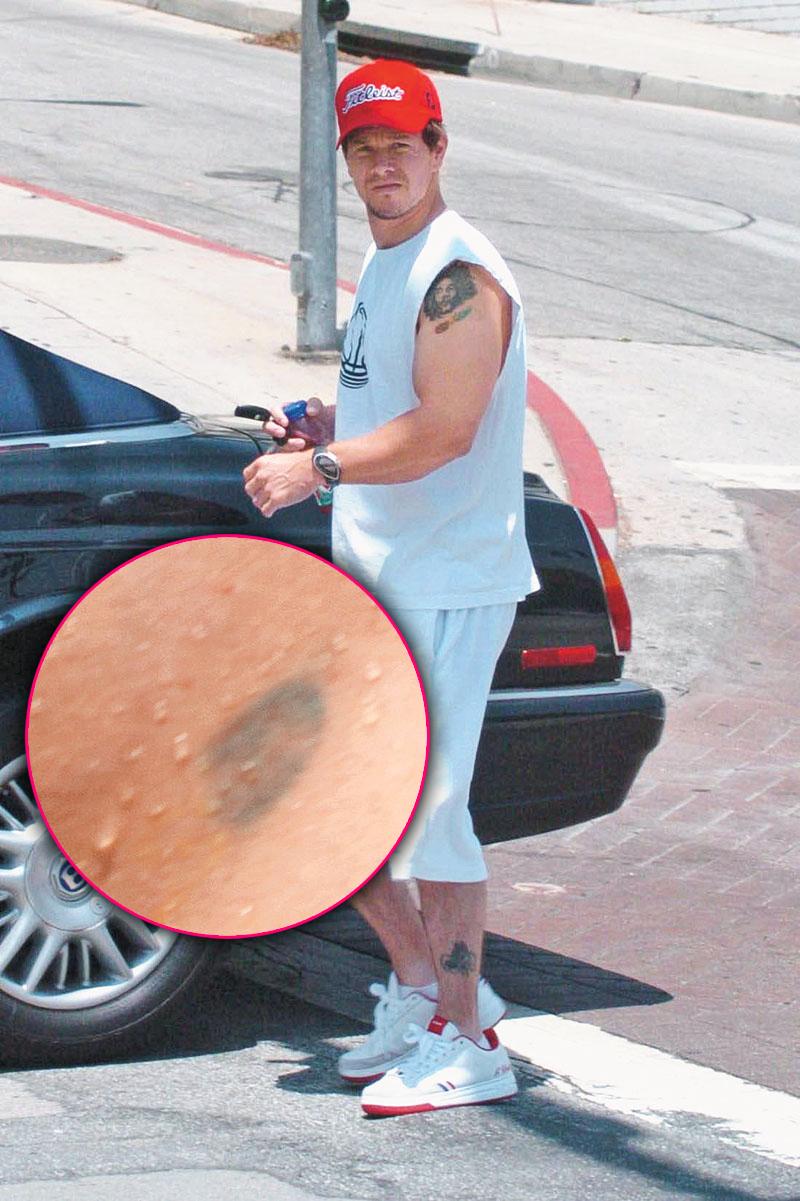 One love to no love. Mark Wahlberg wanted to clean up his image for his kids, which meant lasering the Bob Marley "One Love" ink off his arm while they watched!
Article continues below advertisement
Maxim Celebrates The Biggest Event In Extreme Sports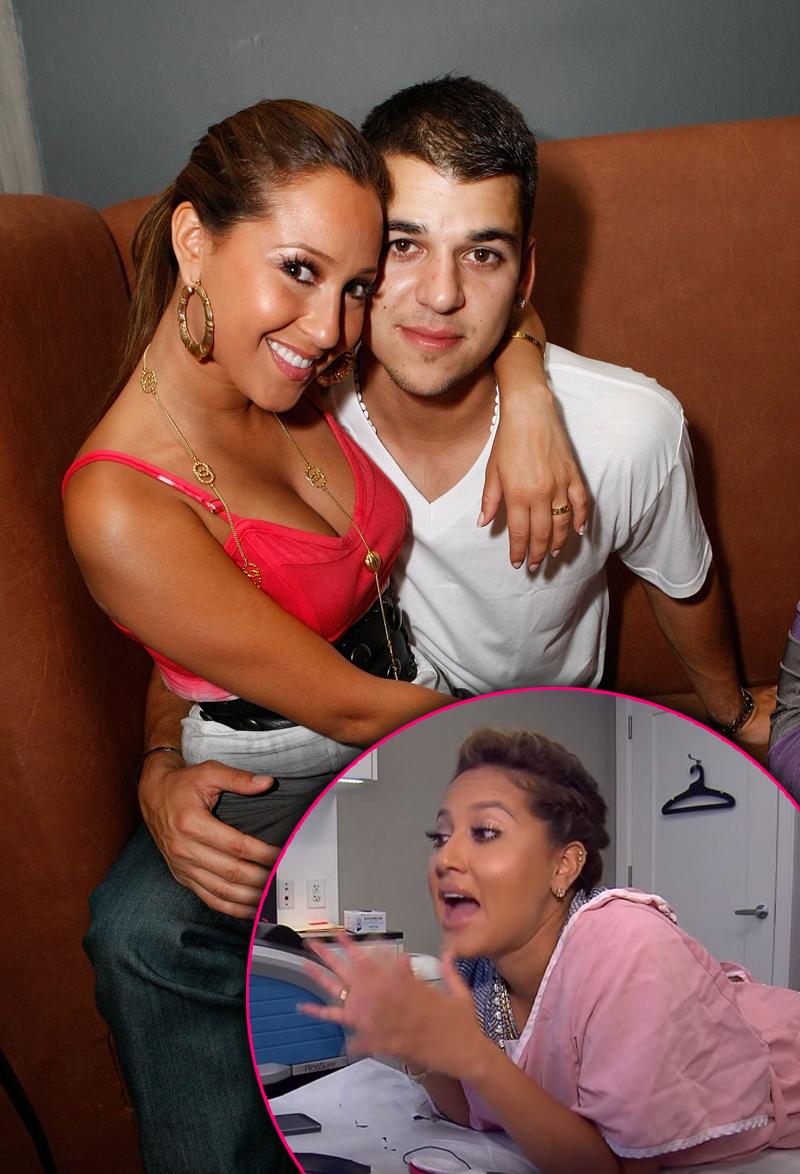 Bummed Out! Adrienne Bailon was the butt of a lot of jokes until she removed an ill-advised stamp of ex Rob Kardashian's name from her bottom.
NUP_157157_0621.jpg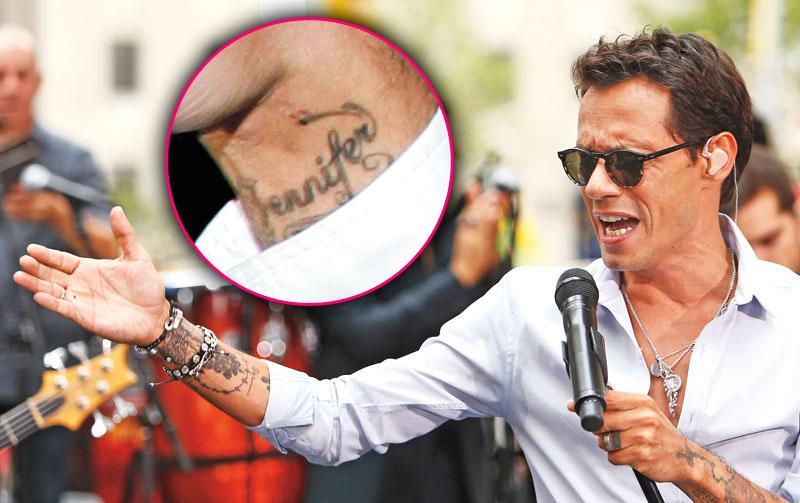 After "Jenny from the Block" kicked him to the curb in 2011, Marc Anthony removed Jennifer Lopez from his wrist!
Article continues below advertisement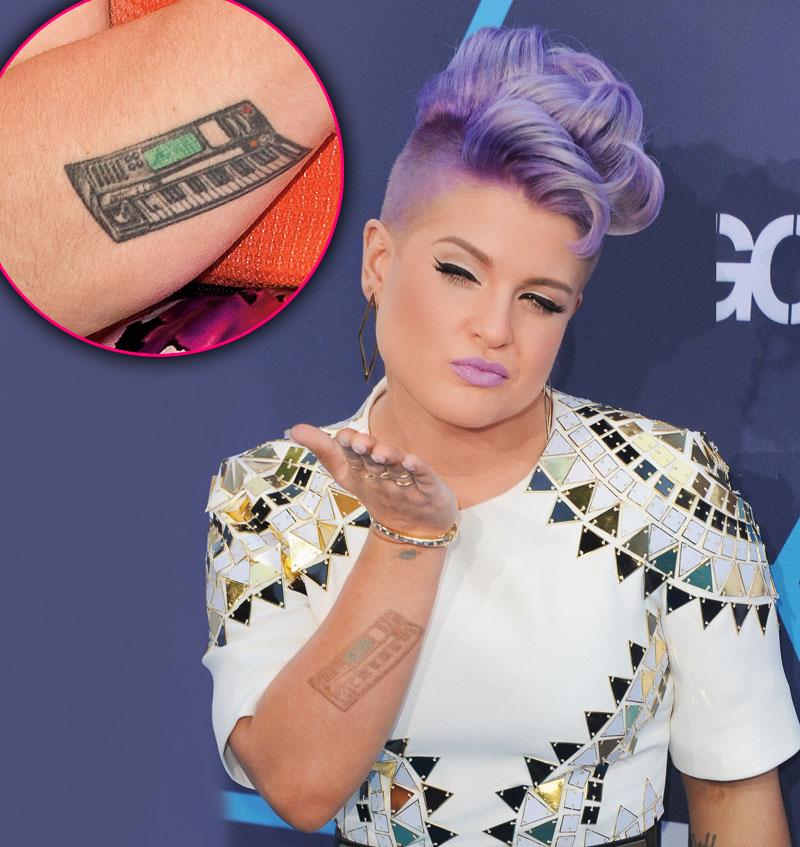 I can't even play the f---ing piano," Kelly Osbourne said of scrubbing the keyboard from her right arm. Talk about being out of tune with reality!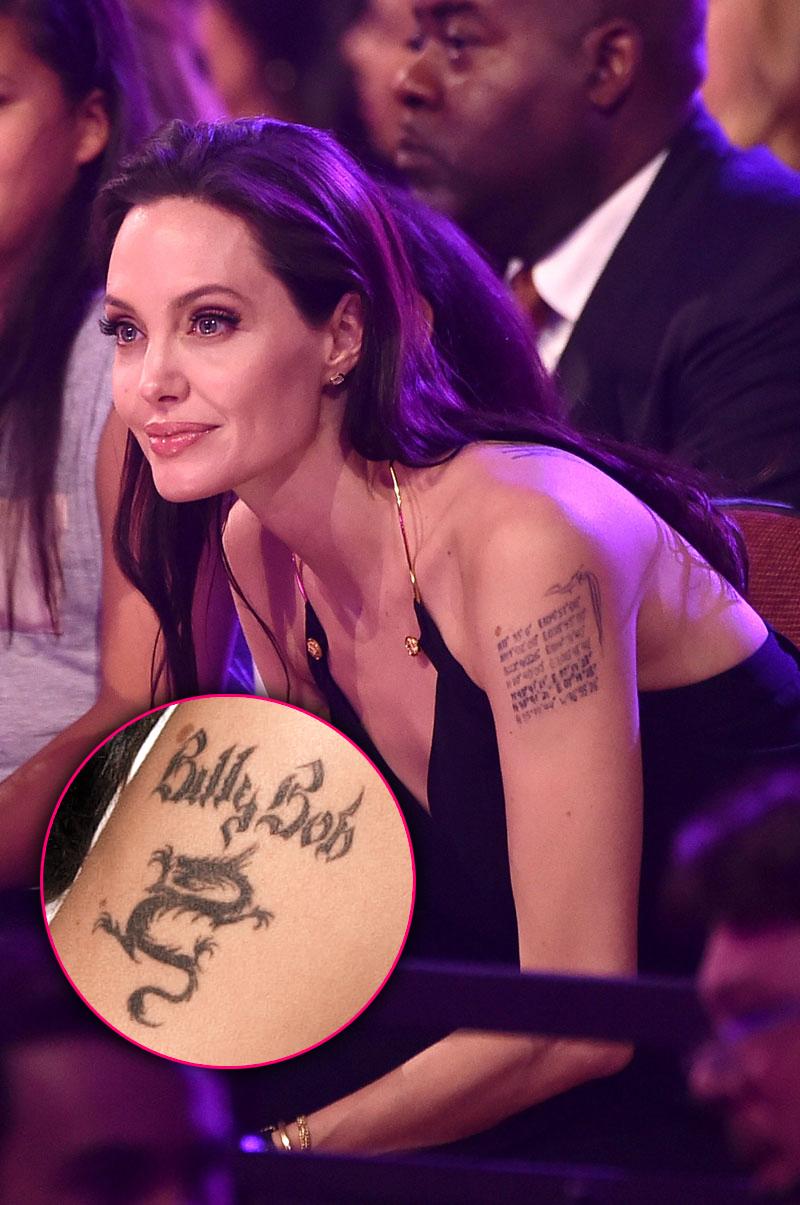 Wild Angelina Jolie peeled away her blood vial-wearing-and body ink-baring days with Billy Bob Thorton. She replaced with a more mommy-centric theme; coordinates of all her children's birth locations.
"Dark Tourist" – Los Angeles Premiere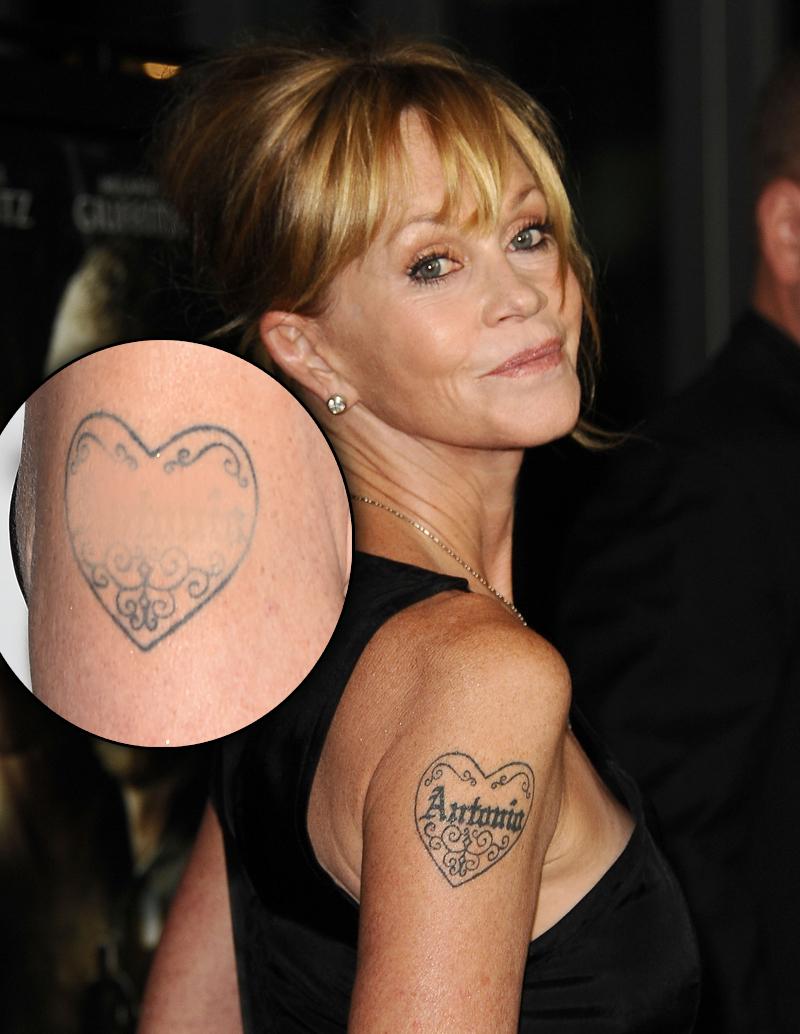 After 19 years of marriage with Antonio Banderas, Melanie Griffith has been slowly, and most likely painfully, removing her famous Antonio tattoo.