Curvy Mamas! 15 Celebrity Moms Who Bucked The Trend To Bounce Back After Baby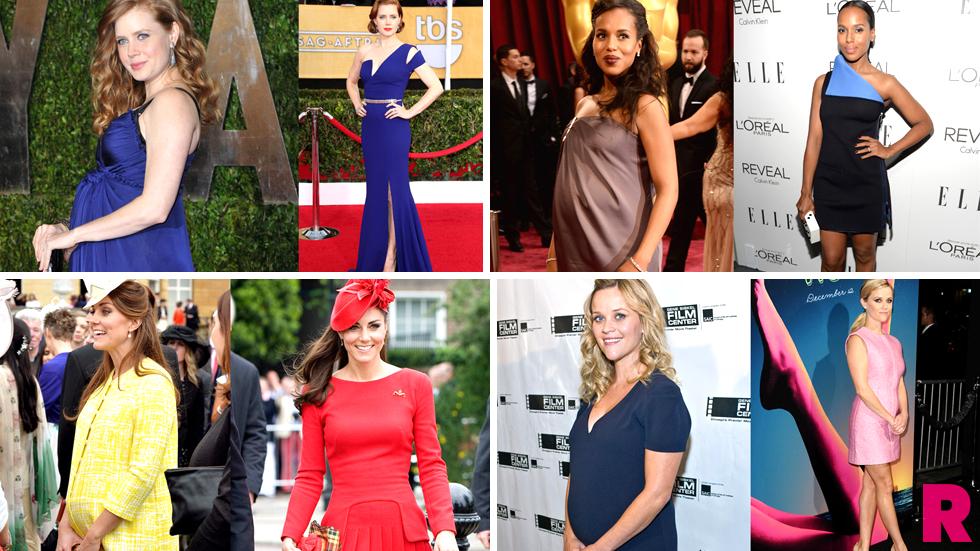 Some celebrity moms have an insane ability (or the financial resources) to ping back into shape almost immediately after giving birth. But not everyone is like Victoria Beckham or Gisele Bundchen. Believe it or not, there are some celebs who refuse to bow to pressure, and prefer to take their time to shift the pregnancy pounds.
Article continues below advertisement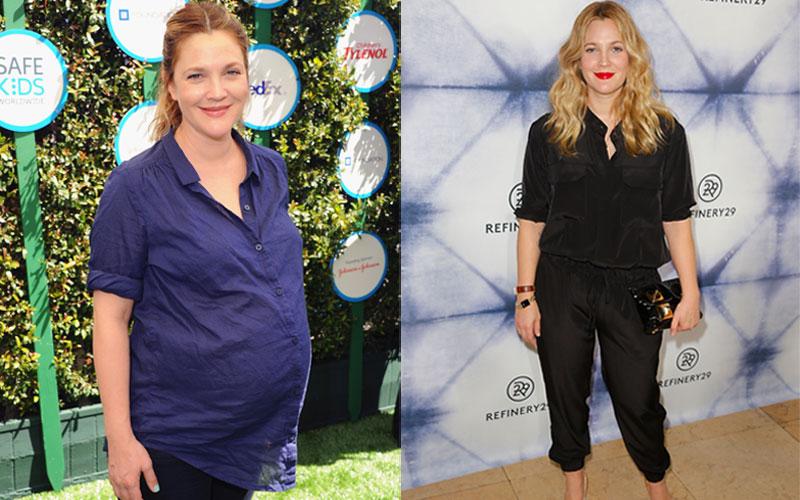 has always been defiant when it comes to weight and her body image. So it's no surprise that the mom-of-two says she took her own sweet time trying to get her pre-pregnancy figure back. The actress, who gave birth to her second daughter, Frankie, in April 2014, told People, "It took nine months to gain it, so it should take nine months to get off."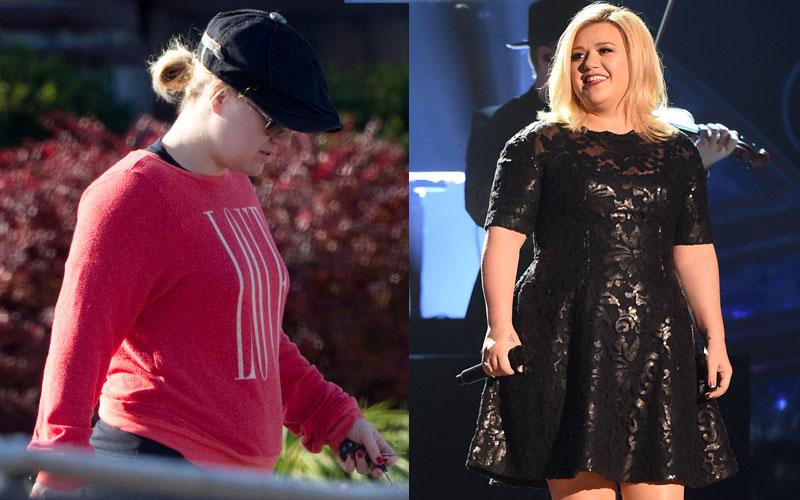 is another recent new mom who has no desire to obsess about . In June 2014, a source told RadarOnline.com, "Don't get me wrong, she's determined to lose the baby weight and certainly doesn't want to stay at the weight she's at, but she's in no rush." The singer – and mom to baby River Rose – joked about it herself saying, "I've never been so ain't nobody expectin' that!"
Article continues below advertisement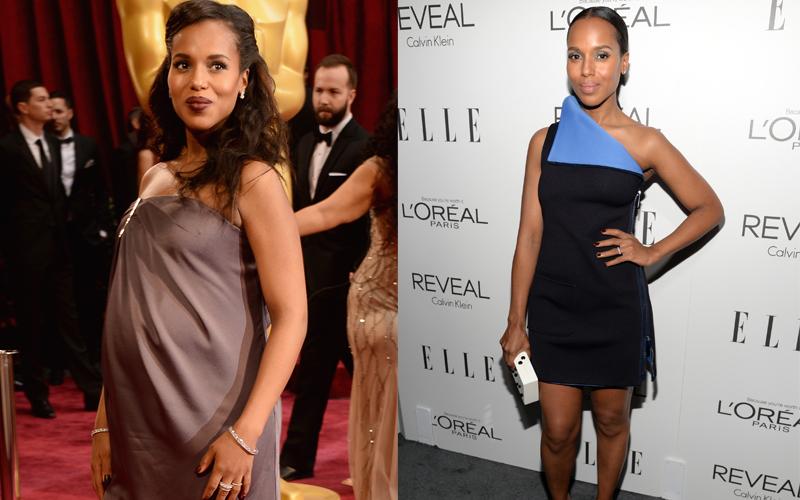 Scandal star Kerry Washington kept her pregnancy super-secret. In fact, the news she'd given birth was confidential until two weeks after she welcomed her daughter! But she did offer up a hint of how she was dealing with postbaby body pressure when she said, "I'm breastfeeding, so I can't starve myself. It's important for me to be a good mom and a good actor, and be responsible to myself and my family."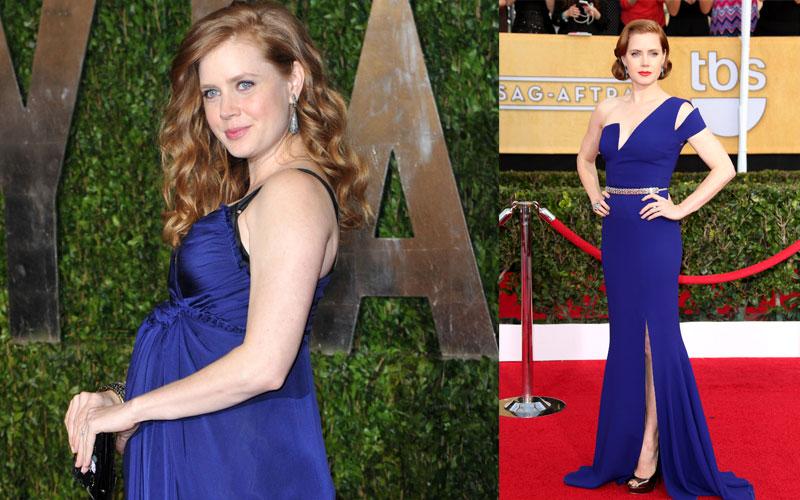 also wasn't overly concerned about pinging back into shape after giving birth to her daughter Aviana in 2010. She told Parade magazine, "I've been working out when I can…but losing weight is not my number one priority…I don't feel I've ever made my career on my rockin' bod."
Article continues below advertisement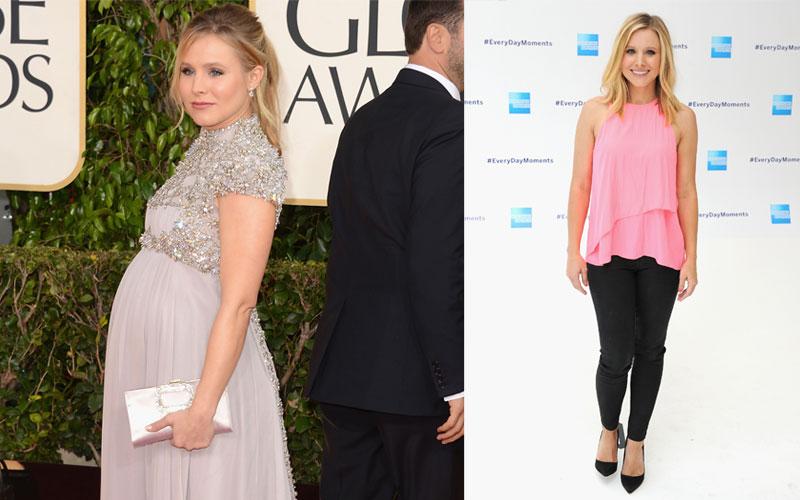 Months after giving birth to her first baby, Lincoln, wore her body image defiance with pride. She openly spoke about to lose weight fast and tweeted in July 2013, "im proud to sit out of the baby weight rat race." Bell told E! News that despite making an effort to lose the weight, "I'm not letting it keep me up at night and I am not letting it become the narrative of my life for the next year."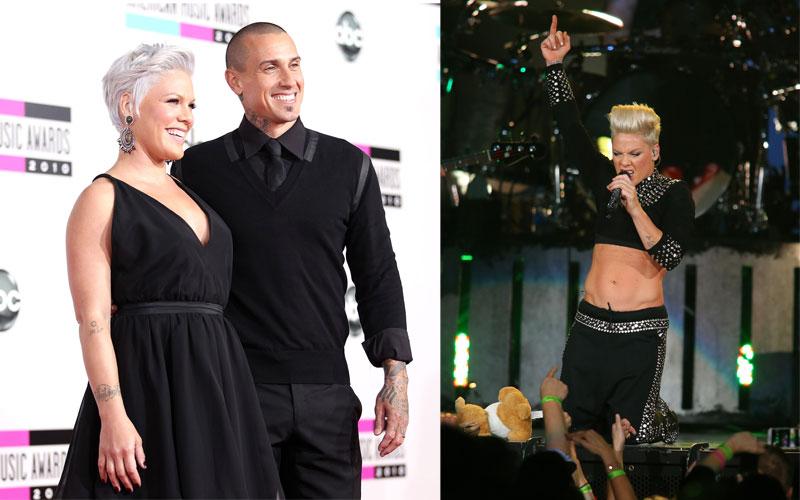 Ultimately lost 55 pounds following the birth of her daughter Willow but she took her time in getting there. The singer told People, "I was really kind to myself because I was actually really impressed with the fact that I had just had a baby, like 'I made a human!'"
Article continues below advertisement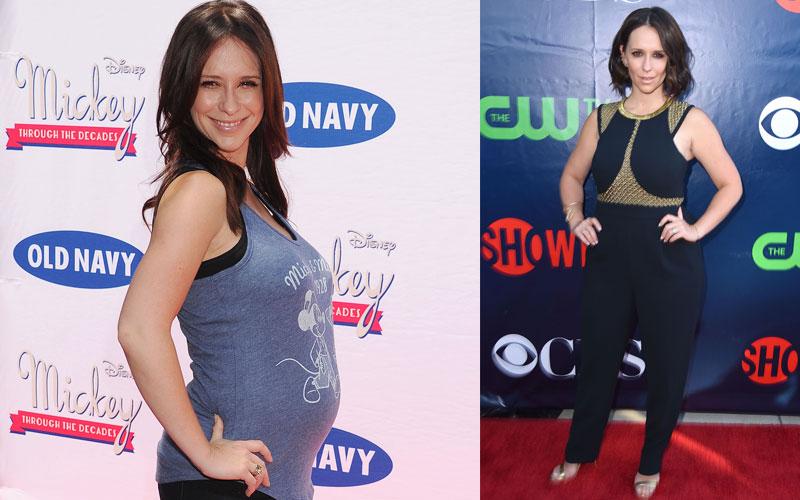 was determined to take her time to lose weight after becoming a first-time mom in 2013. She had her daughter Autumn in the November and the following April she admitted she was still wearing some of her . But she said, although she had difficult days she wanted to set a good example for her baby, saying, "I have a girl so I want her to see some day why her mom has good self-esteem and good body issues."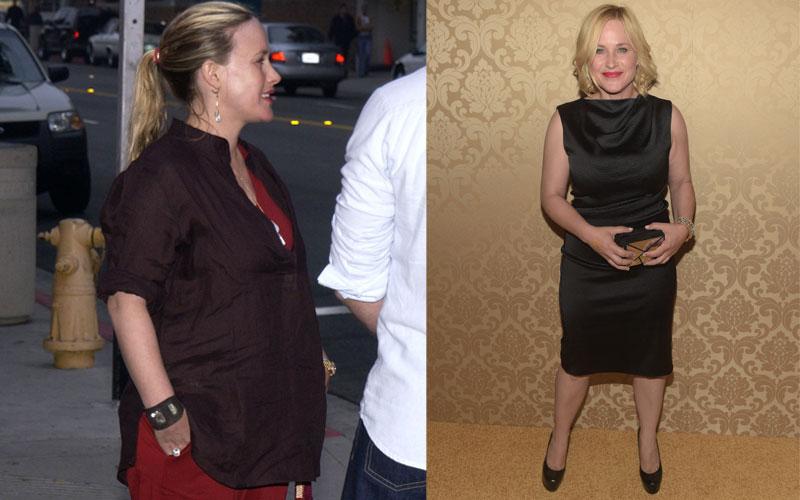 refused to lose her baby weight when she got a starring role in the hit series Medium. "One of the producers said, 'Honey, you gotta do something about your weight'," Arquette, who had her daughter Harlow in 2003, recalls. "I said, 'Why? This character is a mother-of-three'. I'm sick of that image everywhere."
Article continues below advertisement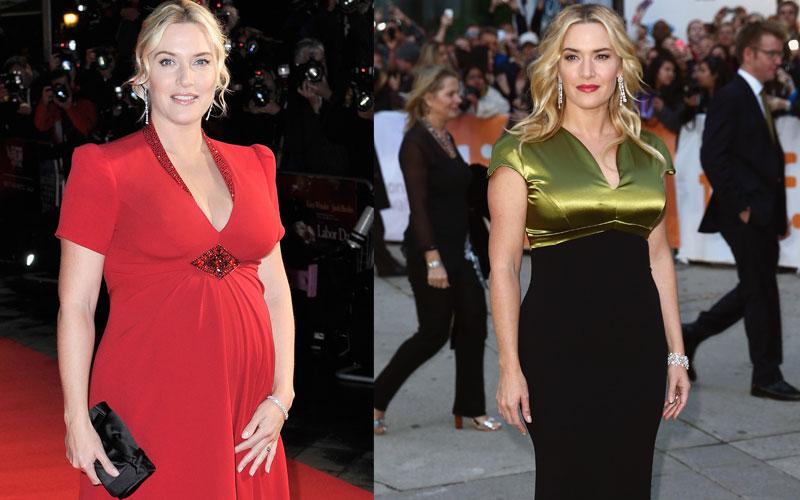 Curvy and proud, as always Kate Winslet was very blunt when it came to discussing her baby weight. The mom-of-three who had her youngest son Bear in December 2013, told the U.K. edition of Glamour, "Having just had a baby, I'm not going to be thinking about my arse."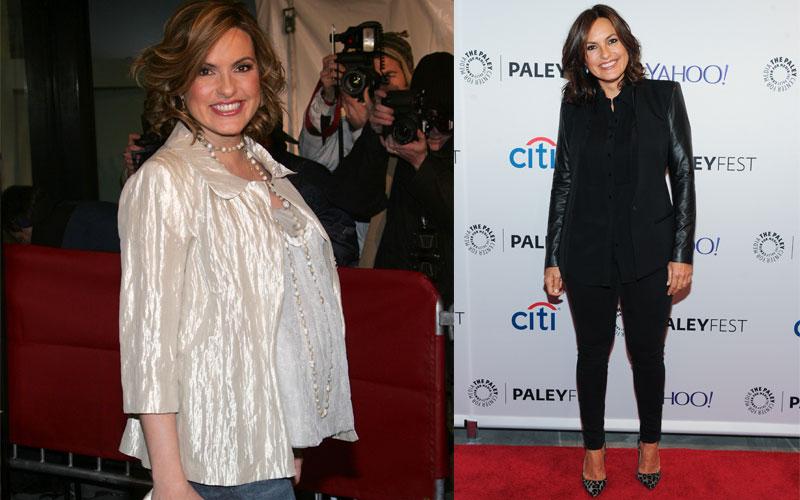 Mom-of-three is proud of her post-baby body. The actress – who had one child naturally and adopted a son and a daughter – once said, "I love my curves because they scream, 'I'm a mama!'" Admitting that some parts of her body are sagging she said, "Am I going to be upset about the sag or am I going to look at my three gorgeous kids and my husband and count my lucky stars?"
Article continues below advertisement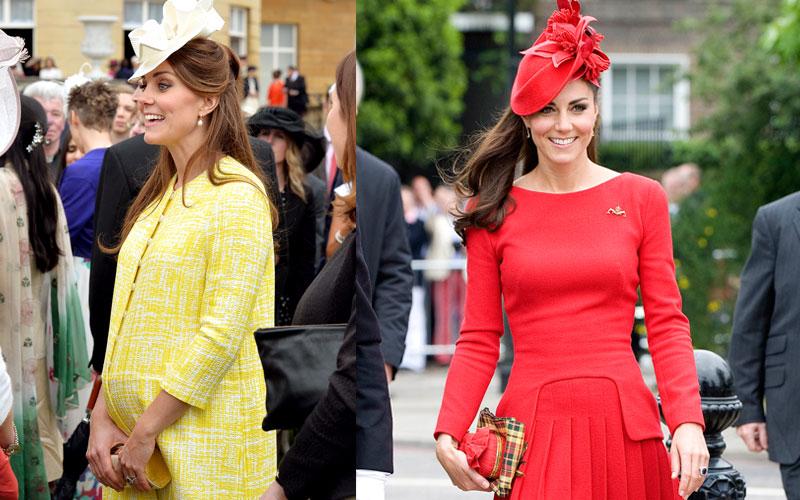 isn't one to comment on her body and weight loss but when she left a London hospital in 2013 after giving birth to baby she quite noticeably . The princess was celebrated for not attempting to hide – or suck in – the post-partum bump that most women who have just given birth have, but the majority of celebrity moms conceal.
Even some models have refused to enter the post-baby weight loss race. After having twins in 2010, British model and make-up artist Jemma Kidd said, "I didn't want to put pressure on myself after giving birth. I've just done it slowly and it's taken about seven months until I'm happy with the way I look."
Article continues below advertisement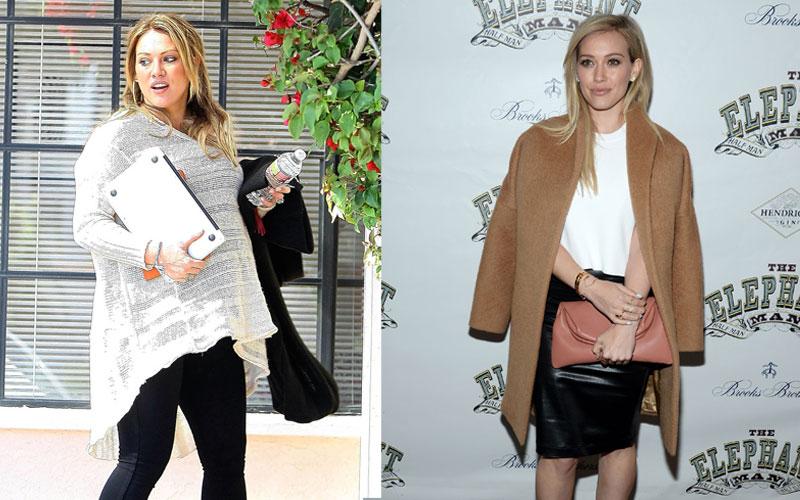 is another celeb mom who had a Zen attitude to regaining her pre-pregnancy figure. In 2012 she told Us Weekly that, while she was trying to lose the weight, she wasn't doing anything drastic. The actress said, "The second I start to get down like 'what happened to my body', I look at my beautiful baby and I've never been more appreciative for this body that I have."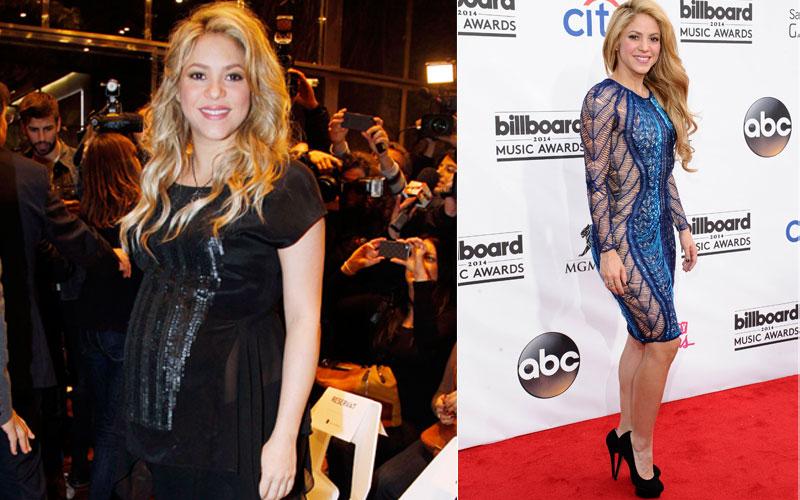 's boyfriend, helped her to gain perspective on her efforts to love weight after giving birth to their baby Milan in 2013. In an interview with Glamour, the singer said, "He doesn't like me too skinny. That takes the pressure off. I already have a lot to worry about."
Article continues below advertisement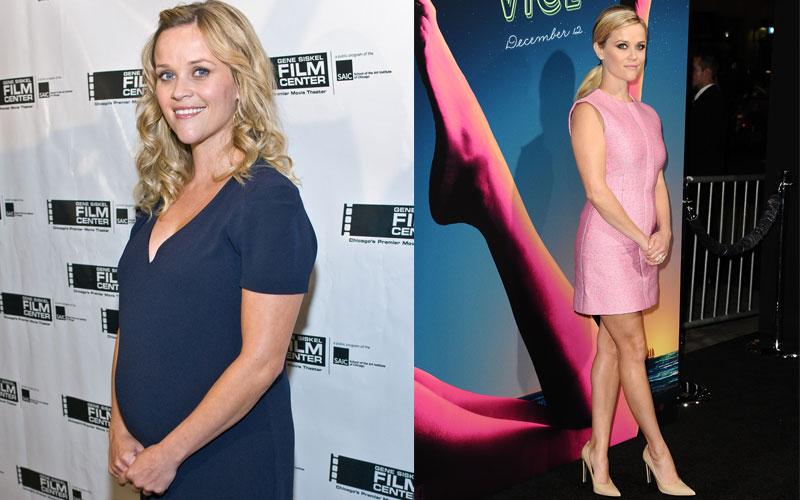 gave birth to her third child in September 2012 and while she was praised for her post-pregnancy figure three months later she was honest about being realistic about weight loss. The actress said, "I don't know if I'm bouncing back, I'm slowly crawling back." She added, "You just have to be with yourself and just sort of you know…slowly get back to your health."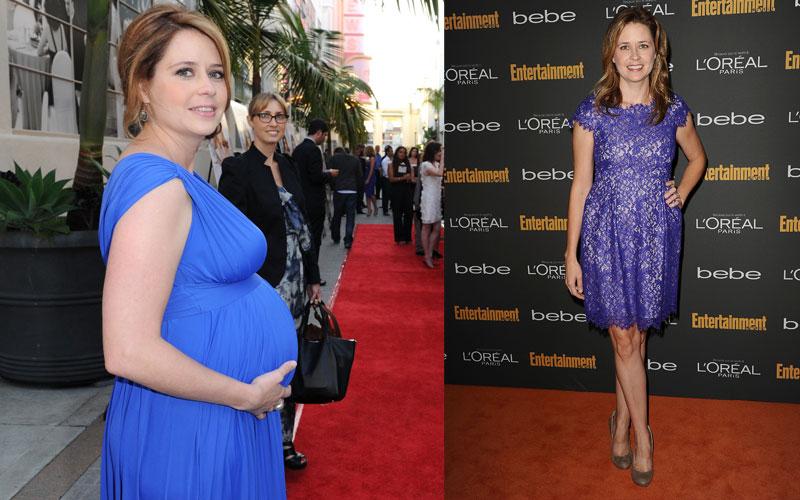 The Office actress said it best in a 2012 interview with People. Months after having her son , she said, "It's taken me every day of 10 months to lose the weight. I did it slowly and I did it moderately…but if there's one thing I could do for a new mom, it'd be to alleviate her of any guilt or any stress over the idea of having her body look a certain way."