Exclusive
Junk Food, Fried Crickets, & Liquid Diets – Celebrities' Strange Diets Revealed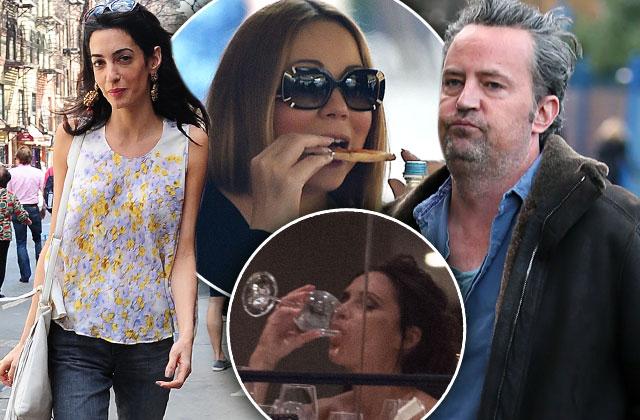 Amal Clooney out and about in NYC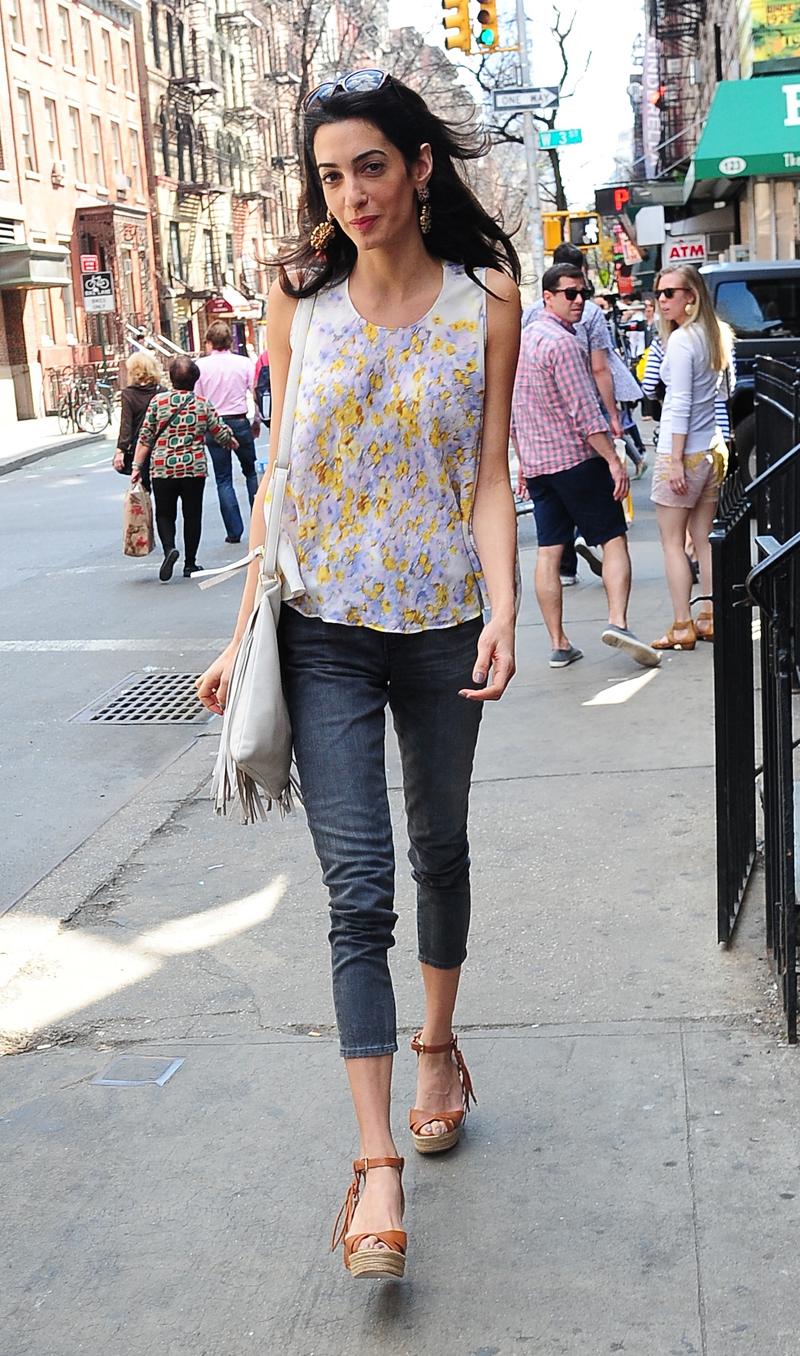 The Clooney kitchen is geared for a single purpose — keeping the pounds on Amal Clooney's spindly frame, an insider squealed! "They're eating a protein-filled diet, with lots of eggs, red meat and plenty of desserts," the kitchen spy said. "George has told the chef not to worry about (calories), so he's also making plenty of beautiful, creamy puddings. "Amal…often works very late — she doesn't break for meals so she skips them. It's a lifelong habit that George is determined to break!"
Article continues below advertisement
EXCLUSIVE: Matthew Perry is spotted visiting an eye hospital in Central London.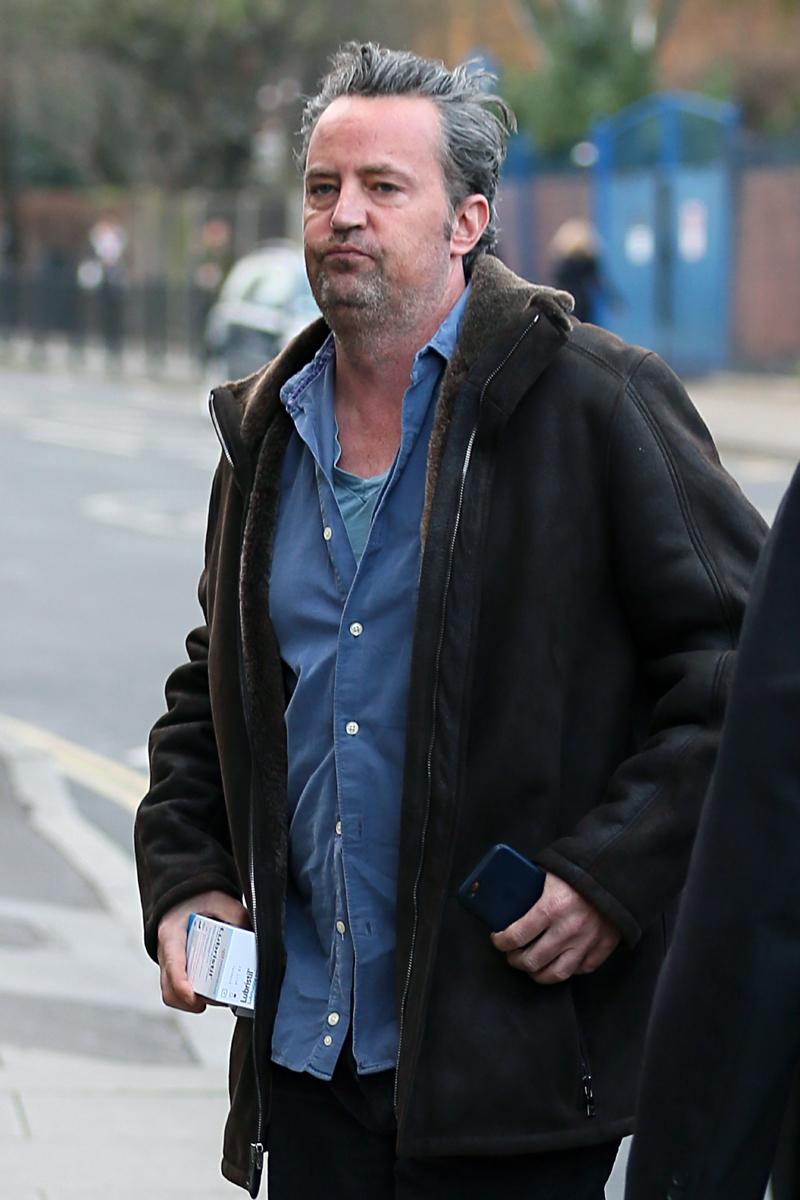 Fat Matt Perry has a method to his diet madness, RadarOnline.com has shockingly learned. According to a spy, the Odd Couple star's weight woes are all part of his method acting approach to transforming into the slovenly, pot-bellied Oscar Madison! "Matt looks terrible at the moment," the insider said. "His lifestyle is really catching up with him, but he doesn't care. He says it's for work. Every lunchtime on set he has a burrito in his hand." Perry, 47, added: "You wear ridiculous clothes and you just eat and throw food on the ground…I love playing Oscar!"
Angelina Jolie & Kids Arriving On A Flight At LAX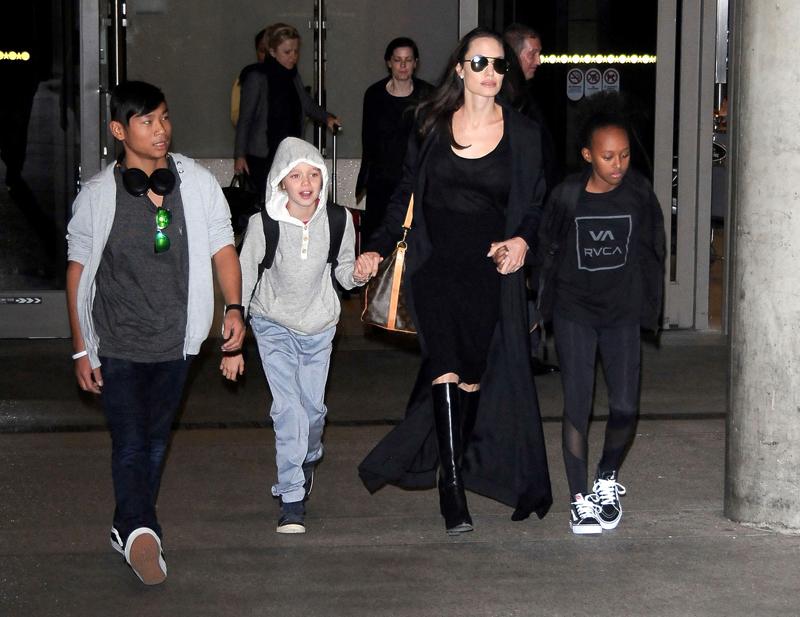 Insiders in Angelina Jolie's kitchen blabbed about some very strange items on the menu — bugs! "Angelina's never been a huge eater and frequently just picks at a plate of fruit for a meal — her chef has the easiest job on the planet," said a kitchen source. "The kids have much more exotic tastes — after their extended stint in Cambodia last year, she actually flew a local chef from Asia to cater for them, including making them deep-fried crickets and spiders, which they eat like potato chips!" At least now we know why Jolie doesn't want to eat more than just a few bits of fruit!
Article continues below advertisement
Kirstie Alley spotted all stylish wearing houndstooth coat and leopard print shoes in New York City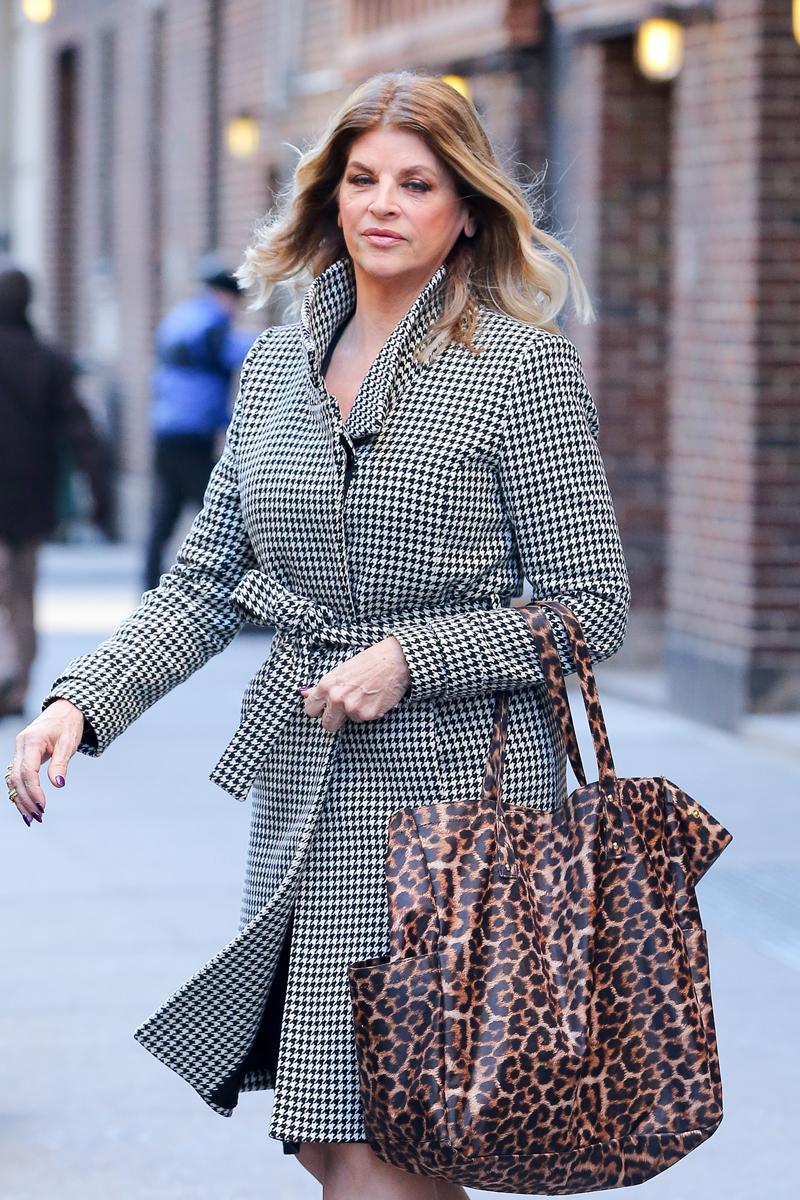 Kirstie Alley's celebrity chef doesn't have much to say — because she doesn't have one! "She has no need for a private chef because she loves takeout so much!" an insider revealed. "She's always sending her assistant out for kebabs and doughnuts. She loves the food from a posh kebab place called Spitz — they load their rolls with fries and she can't get enough." Ironically, the Cheers star, 65, is a Jenny Craig spokeswoman.
Article continues below advertisement
Exclusive… Mariah Carey Eats Pizza With Her Kids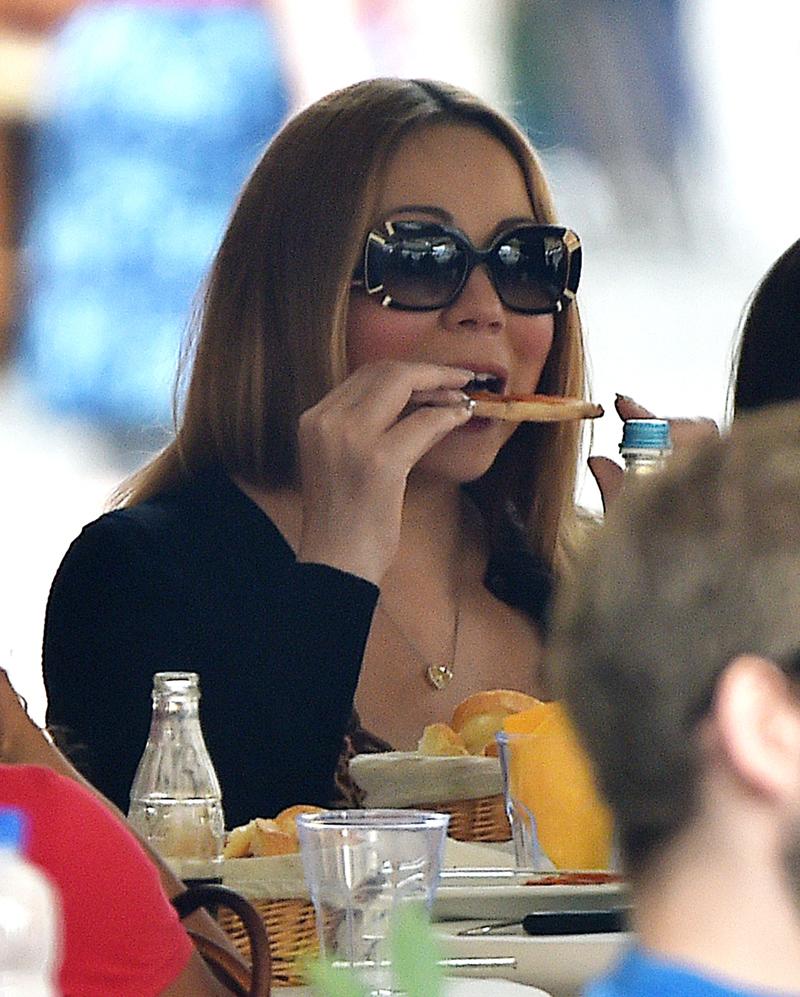 Mariah Carey's chef has more to consider than just calories when deciding what to serve! Radaronline has learned the diva's private cook "plans her meals around her moods," according to a kitchen spy. "Mariah has always been an emotional eater. The chef basically asks her assistant whether it's a 'good or bad' day and goes from there." On good days, Carey eats carrots and celery. On bad days, it's pizza and pasta!
Article continues below advertisement
The Paley Center For Media's 33rd Annual PaleyFest Los Angeles – "Scandal" – Arrivals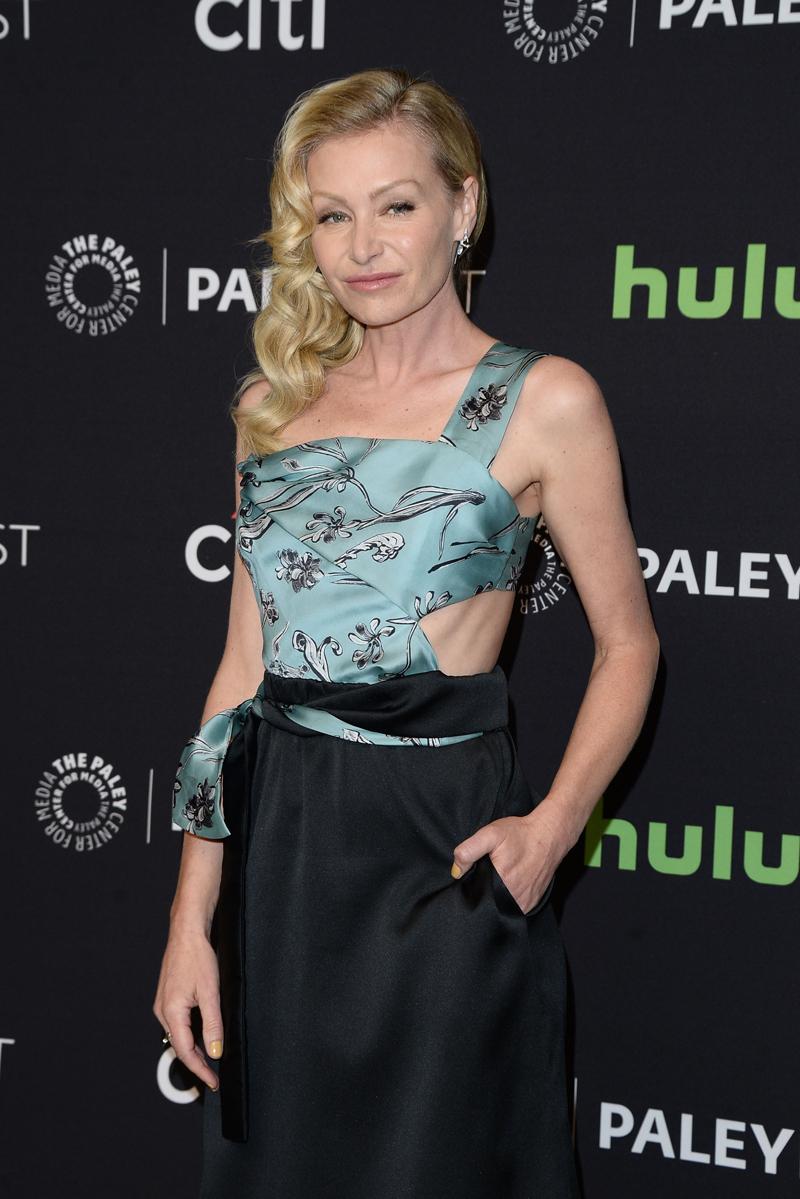 Chef Roberto Martin is under standing orders from Ellen DeGeneres, to pack the menu with as many potatoes as possible! According to a culinary spy, "Everyone knows about Portia's eating disorder issues...Ellen and Roberto meet twice a week to make sure his vegan meals have enough nutrients to keep her wife Portia de Rossi's weight as close to a healthy range as possible. There are a lot of baked potatoes and risottos on the menu."
Article continues below advertisement
60th London Evening Standard Theatre Awards – Inside Ceremony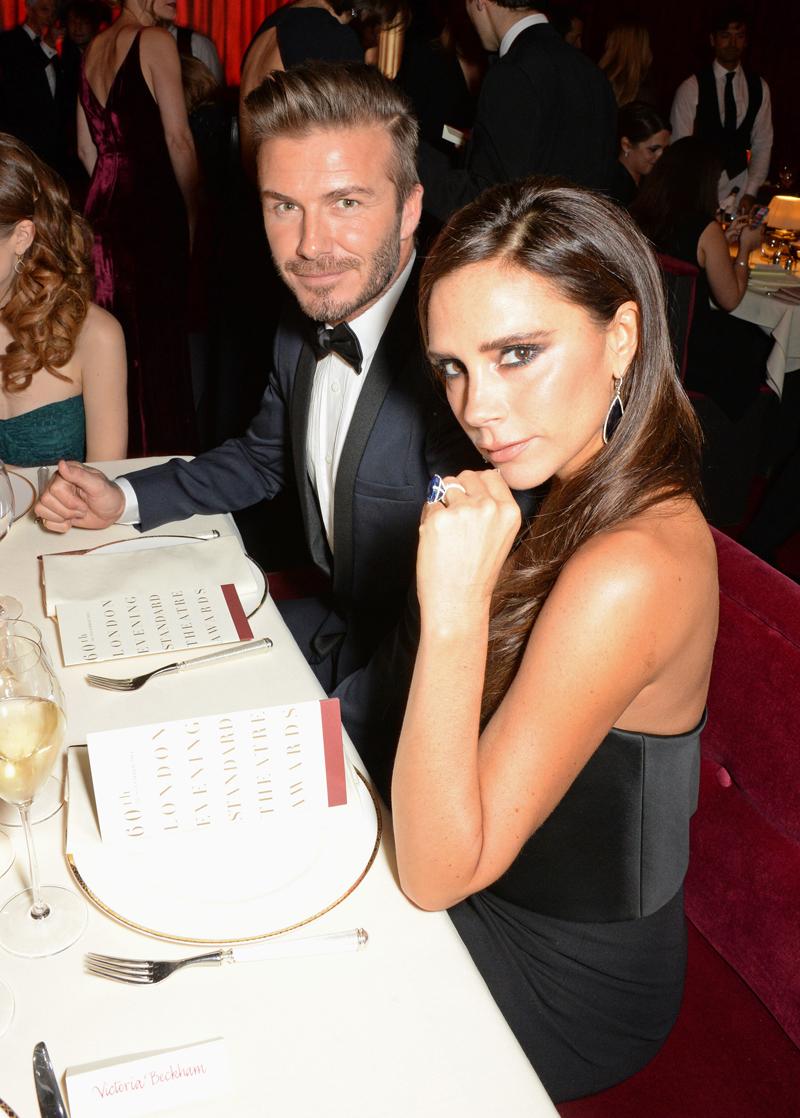 The former Posh Spice Victoria Beckham, 42, stays svelte the old-fashioned way, insiders tattled, with a liquid lunch — and dinner! "She doesn't have much of an appetite — she's happy just guzzling coffee and sparkling water all the time," an aide dished. "She has fruit for breakfast and considers a bowl of edamame beans a meal. She also drinks a lot of tea, but the only proper meal I've ever seen her have is sushi."