Celebrities Who Are Covering Up Their Bald Spots & Receding Hairlines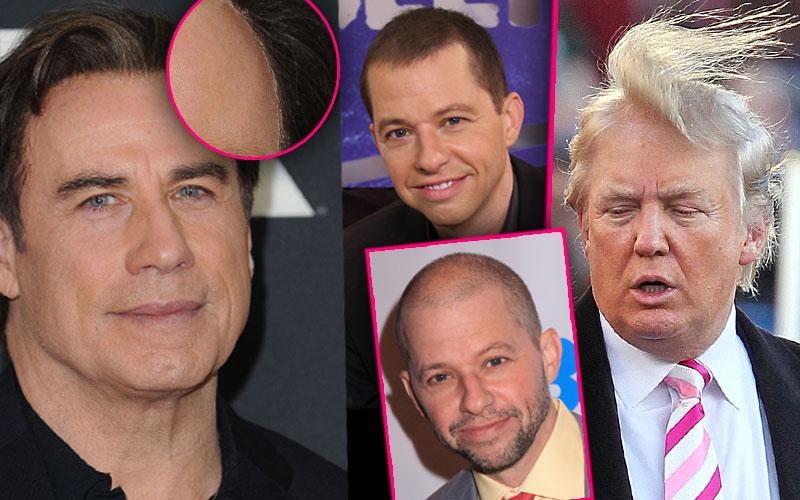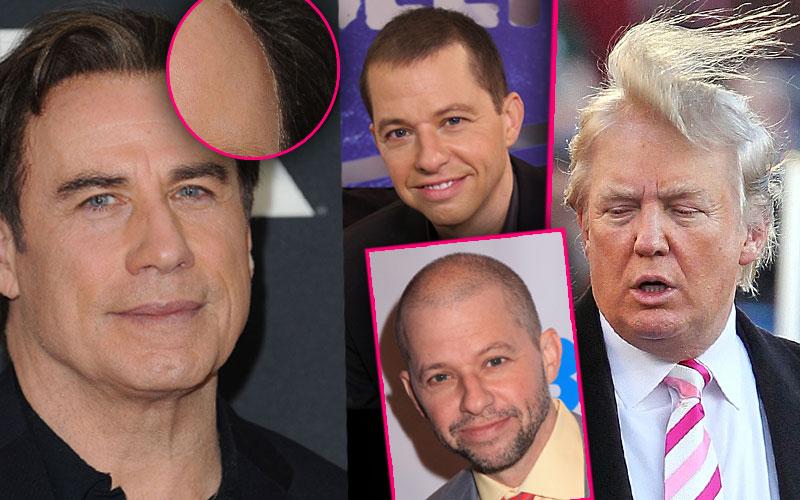 Forget Botox injections and facelifts, the newest craze to look years younger in Hollywood is to undergo hair transplants, and to sport toupees and hair plugs! From John Travolta to Ben Affleck, find out how your favorite stars could be covering up their bald spots.
Article continues below advertisement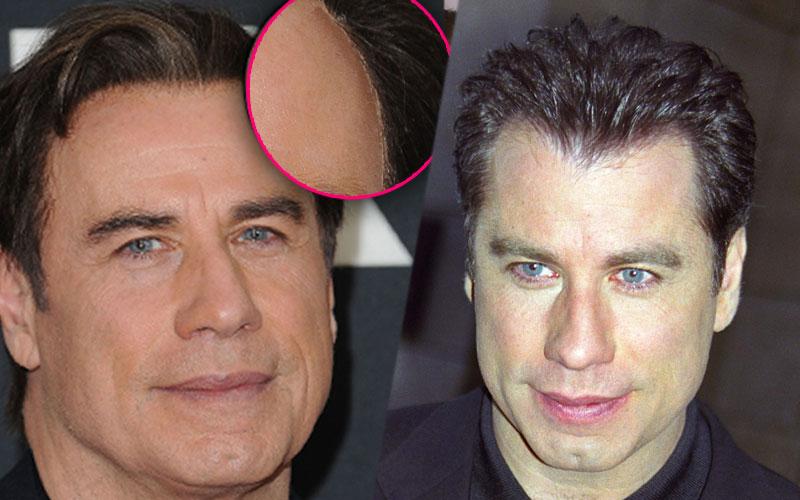 Now you see it, now you don't! John Travolta always has a full head of hair when in front of the cameras, but the actor has been busted with a receding hairline when trying to remain incognito. During a family vacation in 2011, Travolta left his toupee at home! He was even photographed with what looked like glue on his forehead at an event in January.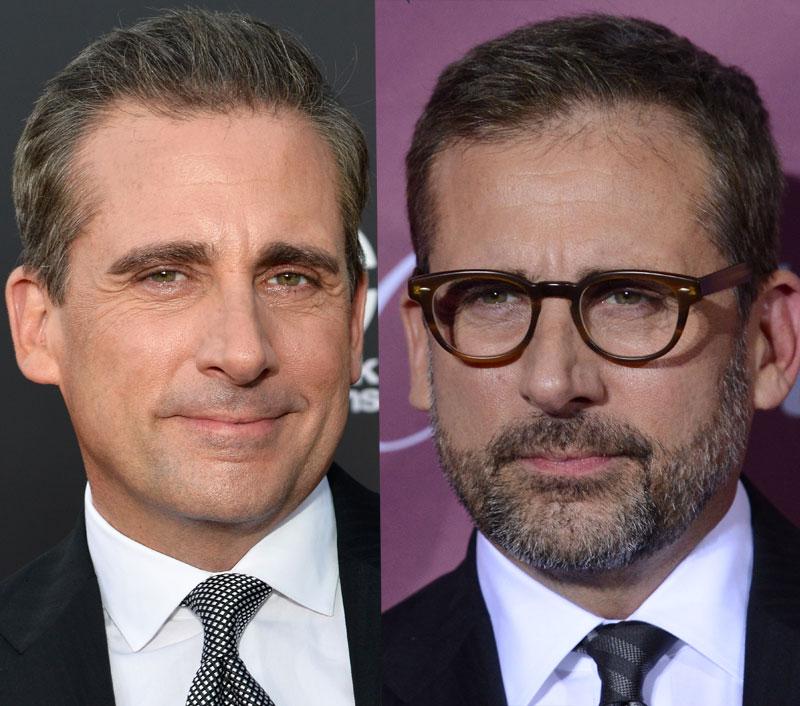 Steve Carell was losing his hair when The Office kicked off in 2005, but throughout the show's 9-season run his locks mysteriously grew back! Although hair transplant rumors have followed the actor for years, he hasn't come clean.
Article continues below advertisement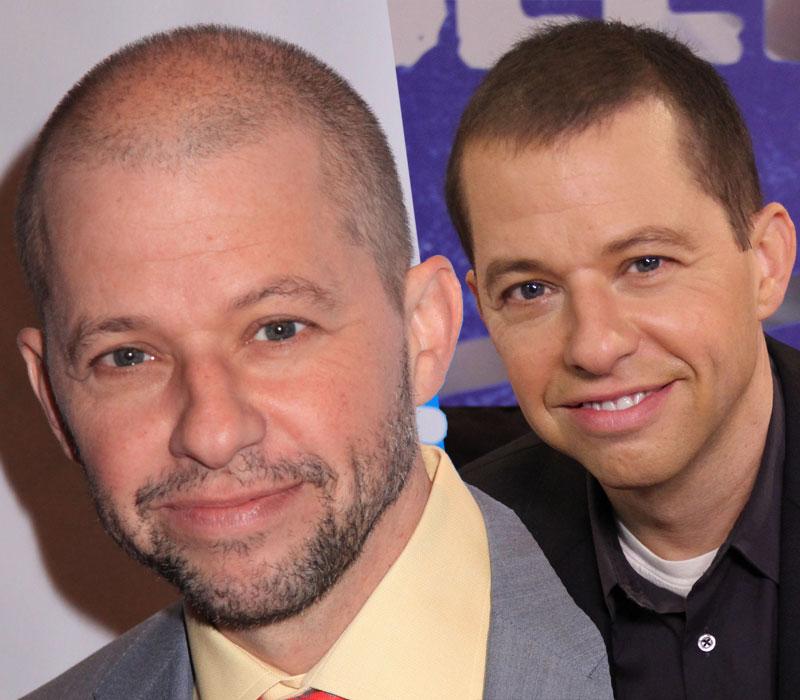 Jon Cryer is one of the few Hollywood stars to admit to covering up his nearly bald head. "I'm not wearing a piece or anything like that, but it's a long involved process that starts with stuff like shoe polish, basically, that they coat your scalp at the top," he told Conan O'Brien. "They basically just paint, they get a roller type thing, and just whoosh along the top."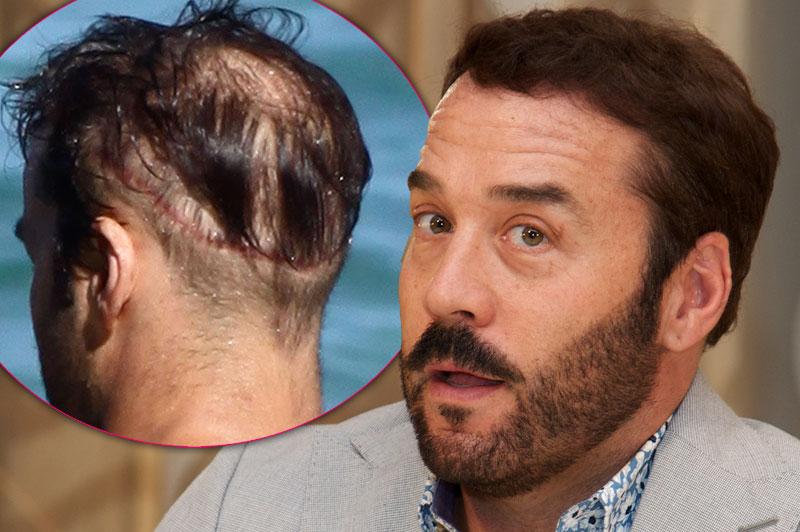 Jeremy Piven's hairline began receding when he hit the Hollywood scene in the early '90s. So how does the actor have a flowing mane today? He hinted at a hair transplant when he was busted with a scar along the back of his head in 2010.
Article continues below advertisement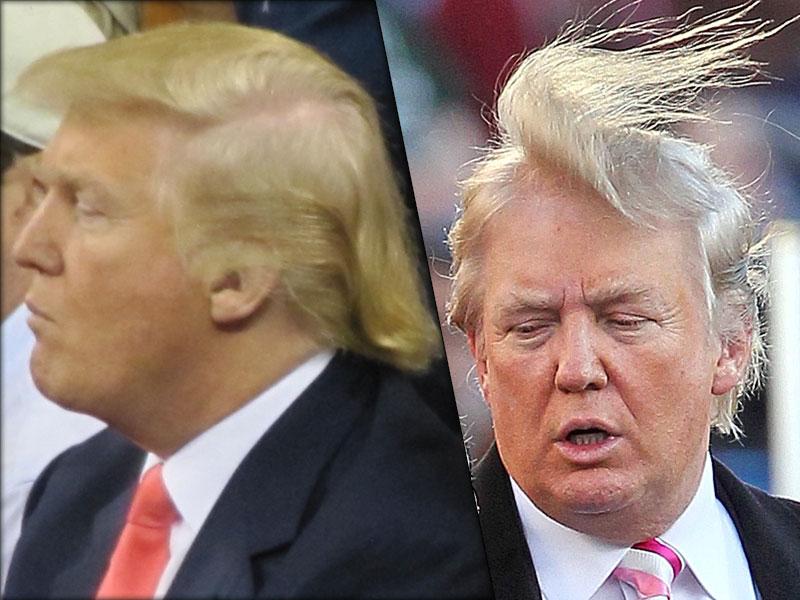 Toupee rumors have been following Donald Trump for years, but the presidential candidate finally set the record straight while speaking in South Carolina. "I don't wear a toupee, it's my hair," he said. He even forced an audience member to feel his mane! But the hairstylist of Trump's first wife confessed he may have received "transplants" to the New York Post. "I saw him several times in the office of Dr. Norman Orentreich in the early '80s," Louis Licari said of the famous hair transplant specialist.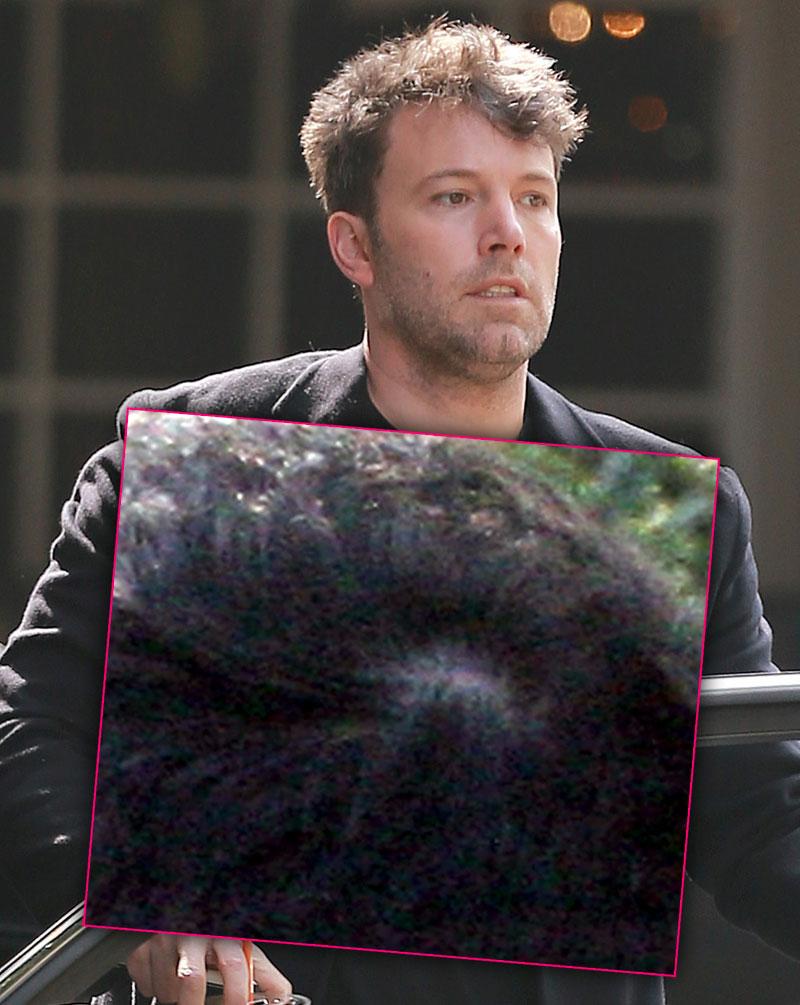 Article continues below advertisement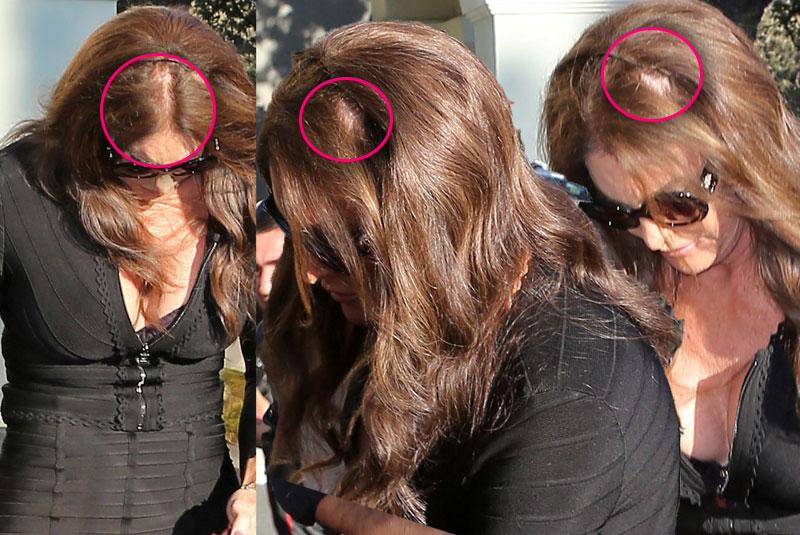 At 66 years old, Caitlyn Jenner has tresses most could only dream of, but are they real? Dr. Richard Chaffoo, who has not treated Jenner, told RadarOnline.com she could've went under the knife for her mane. "It appears that Bruce has undergone some type of hair transplant surgery because his frontal hairline appears thicker and much lower than in the earlier photos taken of him," he explained.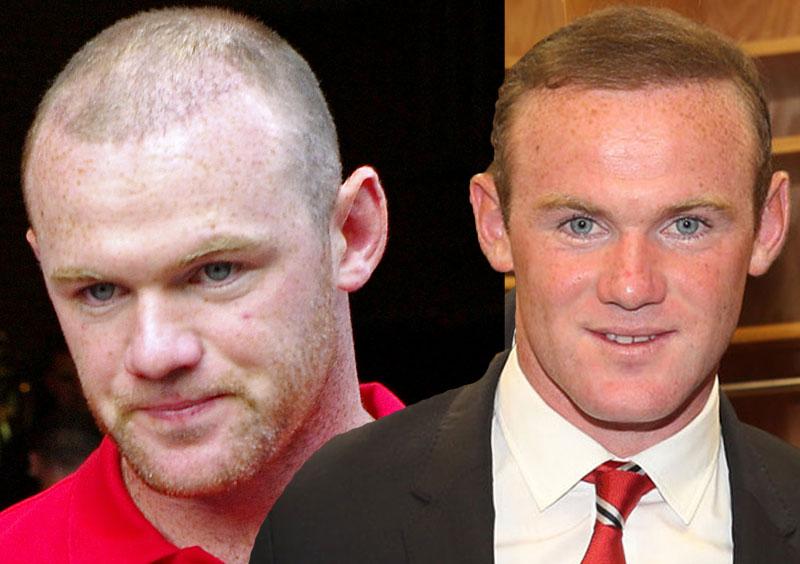 Soccer stud Wayne Rooney underwent not one, but two hair transplants, "Just to confirm to all my followers I have had a hair transplant," he tweeted. "I was going bald at 25 why not. I'm delighted with the result."
Article continues below advertisement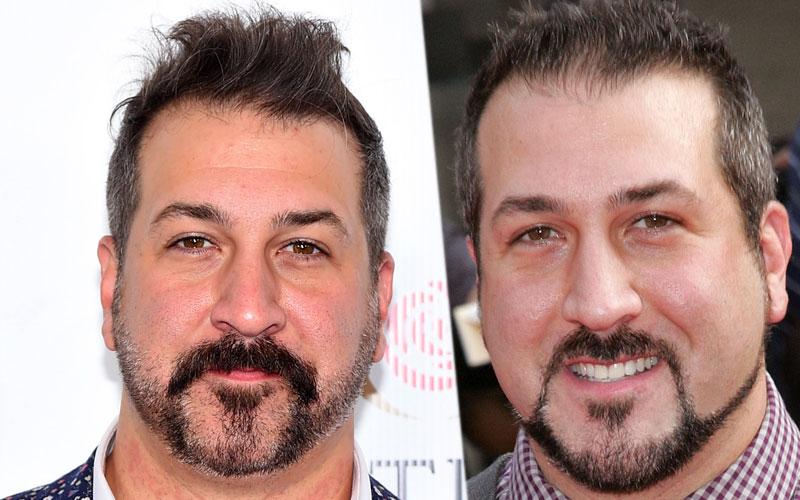 Joey Fatone began losing his hair when he was touring with the boy band 'N Sync, which is why most fans remember the singer wearing hats all the time. He later confessed to having a hair transplant.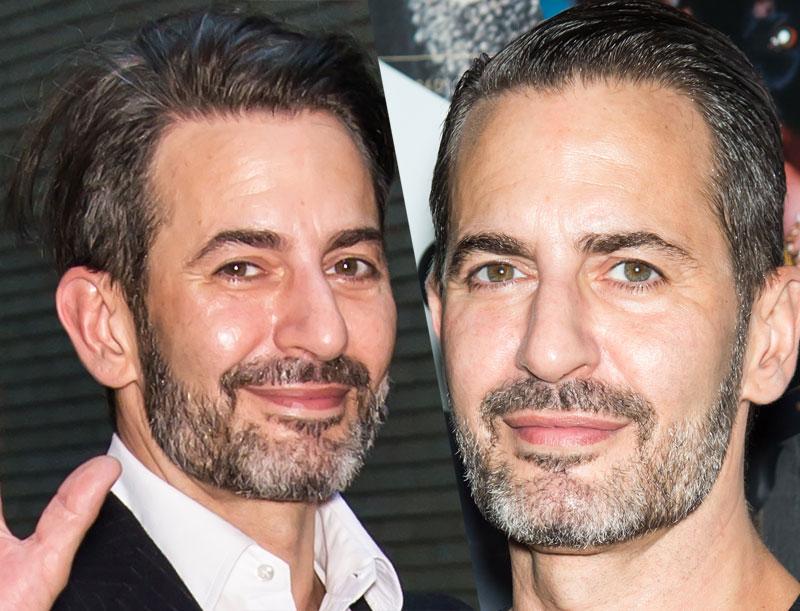 Marc Jacobs kept up with his appearance by undergoing a hair transplant, but the fashion designer expressed the excruciating pain he was forced to endure for luscious locks. "I couldn't sleep on my side, and I couldn't put my head back," he told Details.