Presidential Election 2016
Kanye West Likes Donald Trump For President!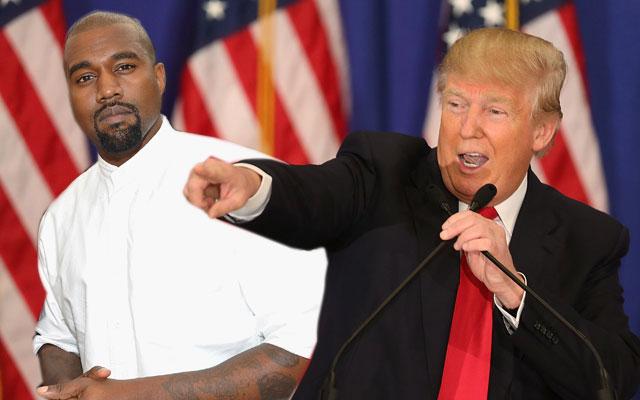 The Kardashian household is officially split on politics! Kim Kardashian and Kendall Jenner like Hillary Clinton, Caitlyn Jenner wants to be Ted Cruz's trans ambassador, and now a new report claims Kanye West is a Donald Trump supporter.
According to Page Six, West was on a flight from Paris to Los Angeles on Wednesday when a passenger overheard the rapper voicing his political opinions.
The passenger then asked the 38-year-old rapper if he was going to endorse Clinton. But it was soon clear that West a Trump supporter, the report claimed.
Article continues below advertisement