Mania, Meds & Weight Struggles: Carrie Fisher's Sad Final Days Exposed In New Book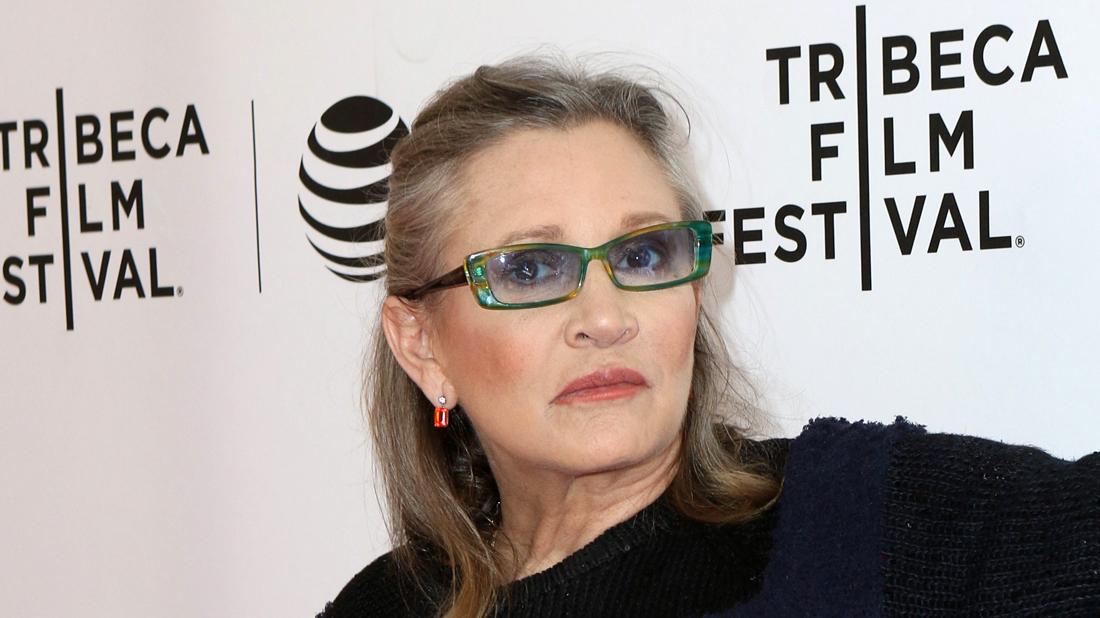 Carrie Fisher was best known as Debbie Reynolds' talented daughter and for her iconic role as the Princess Leia in the Star Wars saga before she tragically passed away in December 2016. While Billie Lourd's mother was courageous in publicly speaking about her struggles from the disease of addiction and bipolar disorder, a new book reveals that the actress suffered internally in the years leading up to her death.
Article continues below advertisement
In biographer Sheila Weller's new book, Carrie Fisher: A Life On The Edge, the author interviewed dear friends and former employees of Fisher's who revealed her life and career of ups and downs. While the actress' career was at its peak, many close to her watched as she suffered several near-death overdoses and checked in and out of rehab.
Most notably, a friend in the book revealed that Fisher's spiral was noticeable even in 2014, two years before she passed away. The friend, who was not identified in the book, said Fisher was spotted "several times" heading into the Rite Aid pharmacy on Canon Drive in Los Angeles, where she appeared to be "really suffering."
As RadarOnline.com readers know, December 27 will mark the third anniversary of the Star Wars actress' death. The Hollywood icon was hospitalized days prior to Dec. 27, 2016 after she suffered a massive heart attack on a transatlantic flight to Los Angeles from London.
An official coroner's report by the Los Angeles Medical Examiner's Office released findings months later ruling that the actress died from "sleep apnea and other causes" including heart disease and "drug use."
The coroner's report went on to reveal that the late star had also taken multiple drugs prior to her death including cocaine, heroin, morphine and ecstasy.
In Weller's shocking new book, friends also recalled the icon's manic episodes caused by her battle with bipolar disorder. The actress was open about her struggles with mental health and addiction in her several memoirs.
Adding more sadness to Fisher's death, RadarOnline.com readers recall that her mother shockingly passed away one day later at Cedars Sinai Medical enter in Los Angeles. She was 84. Reynolds suffered a stroke at her Beverly Hills home as she was planning Fisher's funeral.
As RadarOnline.com readers recall, Fisher's brother, Todd, wrote his own memoir, My Girls: A Lifetime with Carrie and Debbie, where he revealed his troubled sister once drove high with her daughter, now 27, in the car.
For more shocking revelations in Weller's book about the actress' sad final days leading up to her death, scroll through RadarOnline.com's gallery below.
No Surprise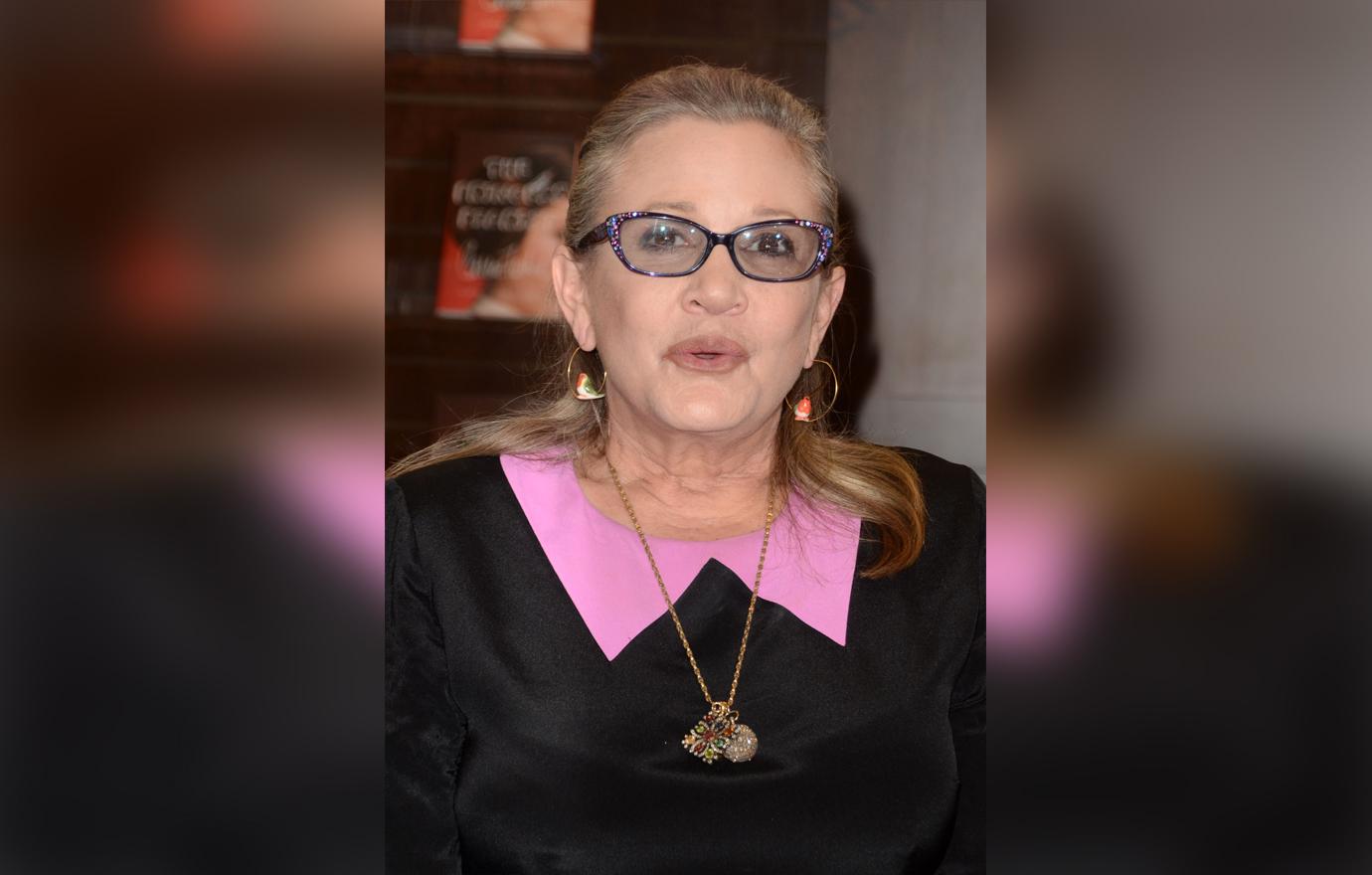 In Weller's book, an unidentified friend of Fisher's revealed to the author that it was actually surprising that Fisher made it to 60 years old despite her substance abuse issues. The friend revealed that Fisher once "almost died in my apartment."
Article continues below advertisement
Court Battle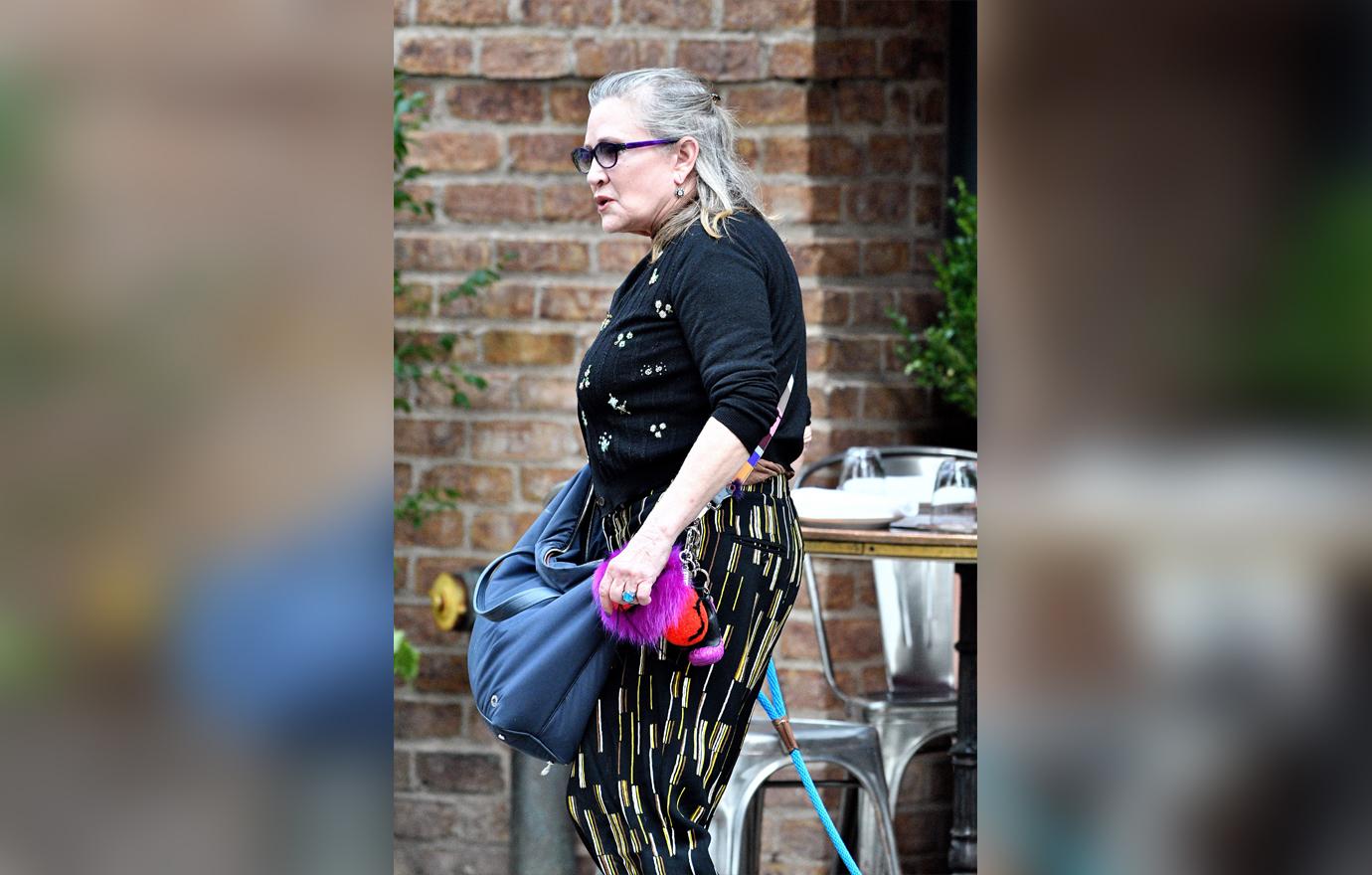 Years before her death, Fisher was stressed out about a lawsuit brought against her that blamed her for the fatal overdose of a 21-year-old woman who lived in Fisher's guesthouse. The lawsuit "hung over her" and "virtually no one outside Carrie's inner circle knew about the lawsuit at all," Weller wrote.
Article continues below advertisement
Shocking Affair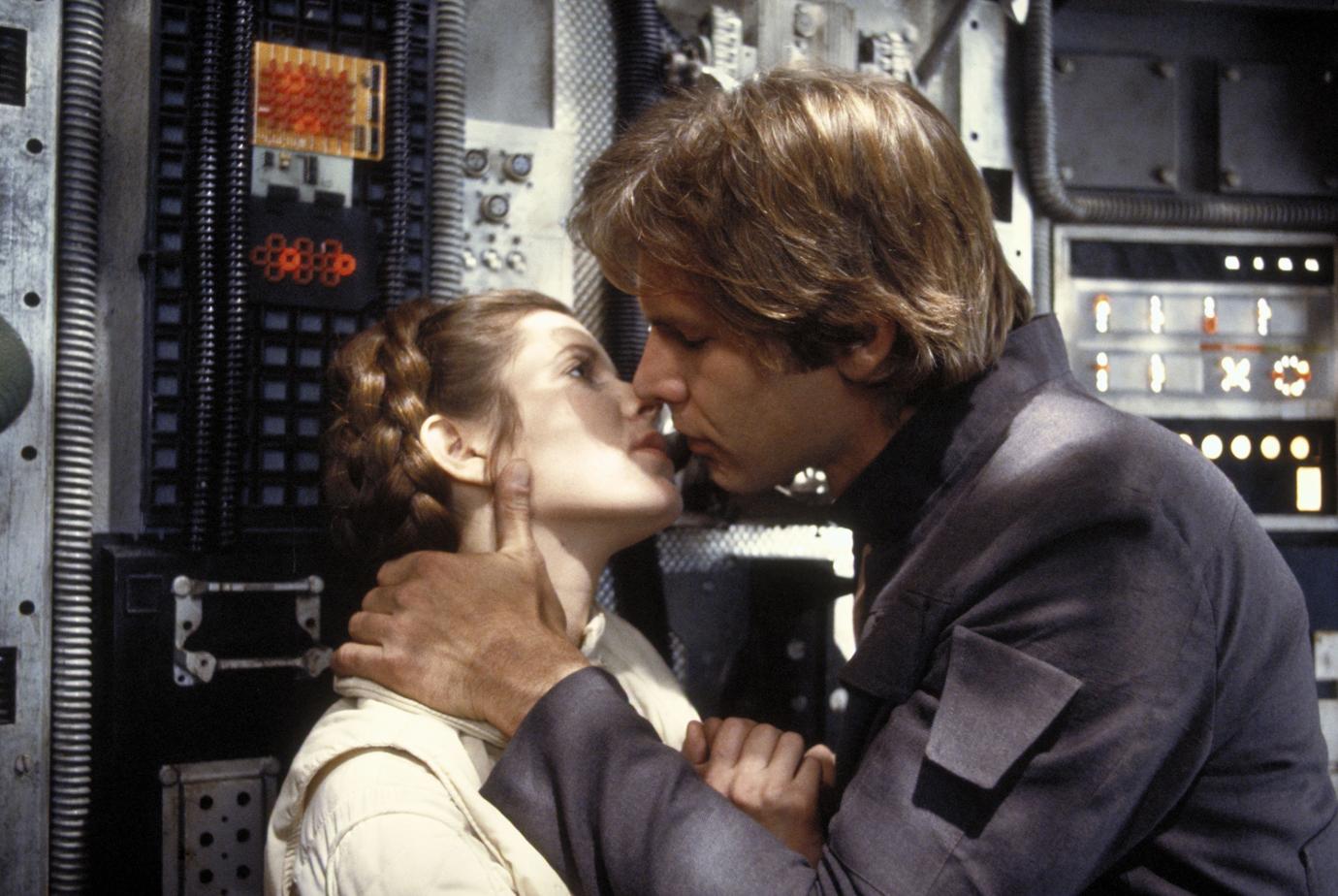 As RadarOnline.com readers know, Fisher admitted to having an "intense" affair with co-star Harrison Ford while filming the original Star Wars. Weller revealed that Fisher's decision to confess the news concerned her.
Article continues below advertisement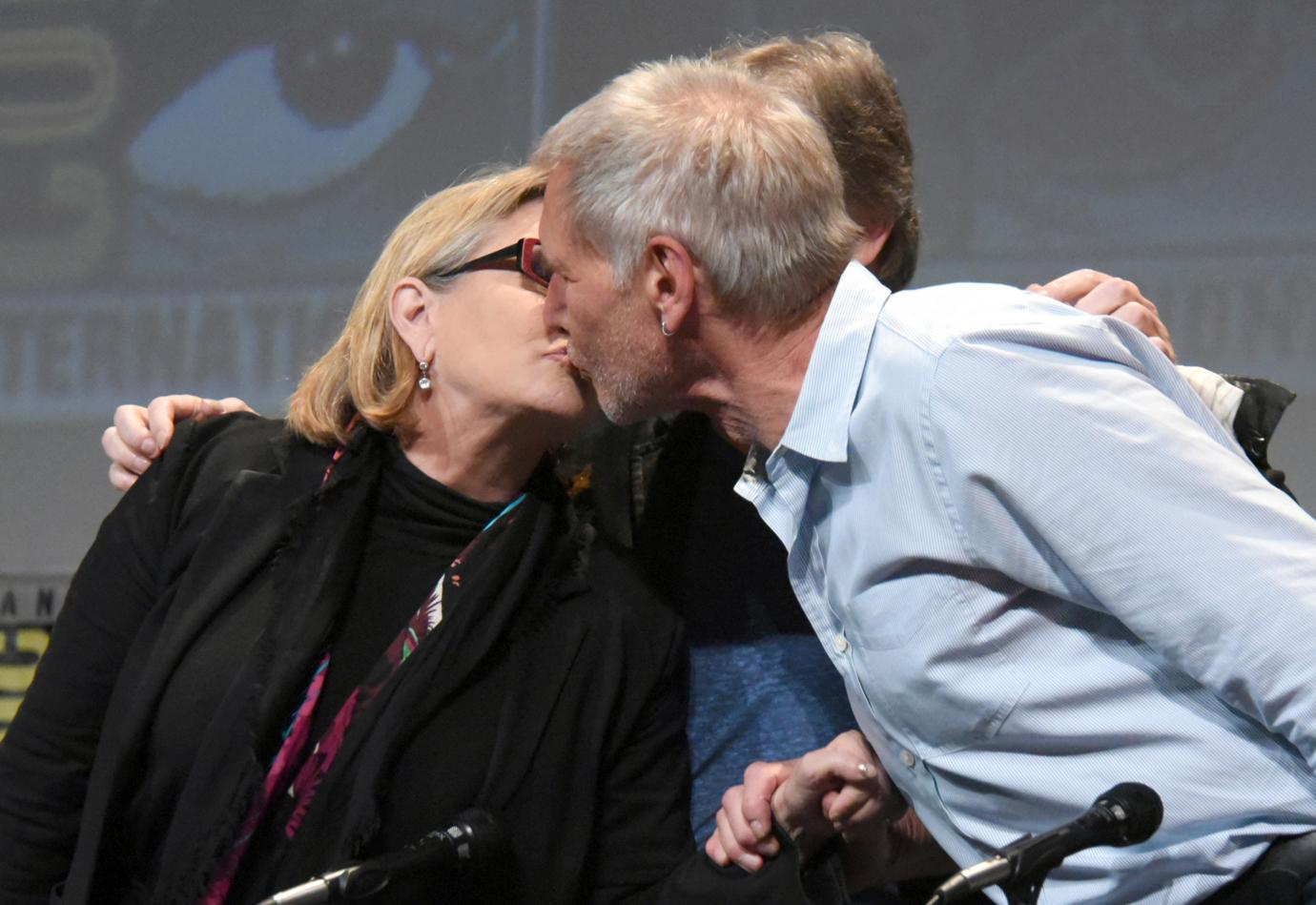 In November 2015, Fisher confronted Ford's second wife, Melissa Mathison, asking for permission to write about her affair with Ford. To Fisher's surprise, Weller said Mathison was "fine" with the idea.
Article continues below advertisement
Manic Episodes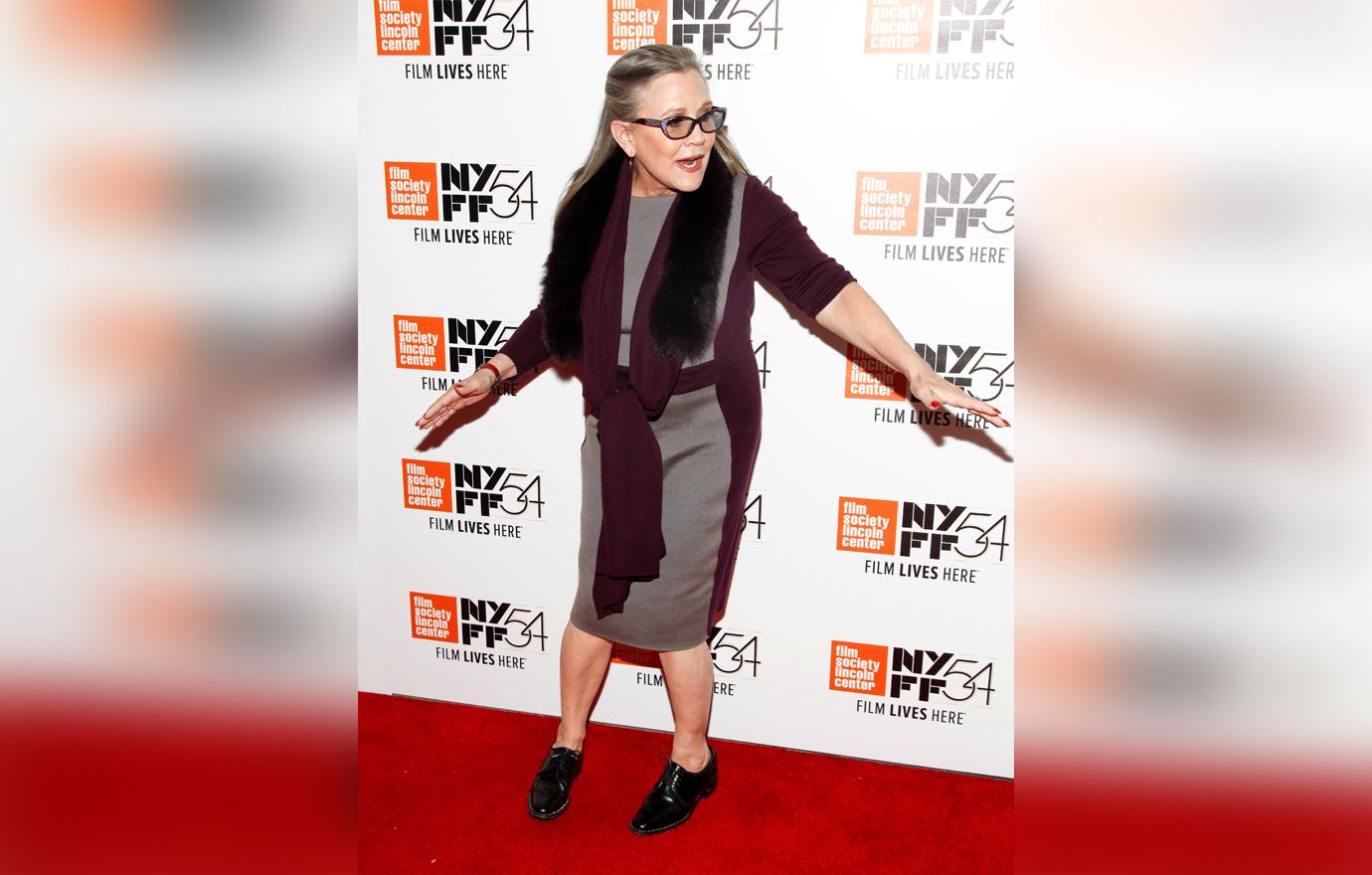 In her final years, friends revealed to Weller that they grew concerned over Fisher's manic episodes. The actress would talk "on the phone for eight to twelve hours," causing friends to inform her to, "Get back on your meds!"
Article continues below advertisement
Cause for Concern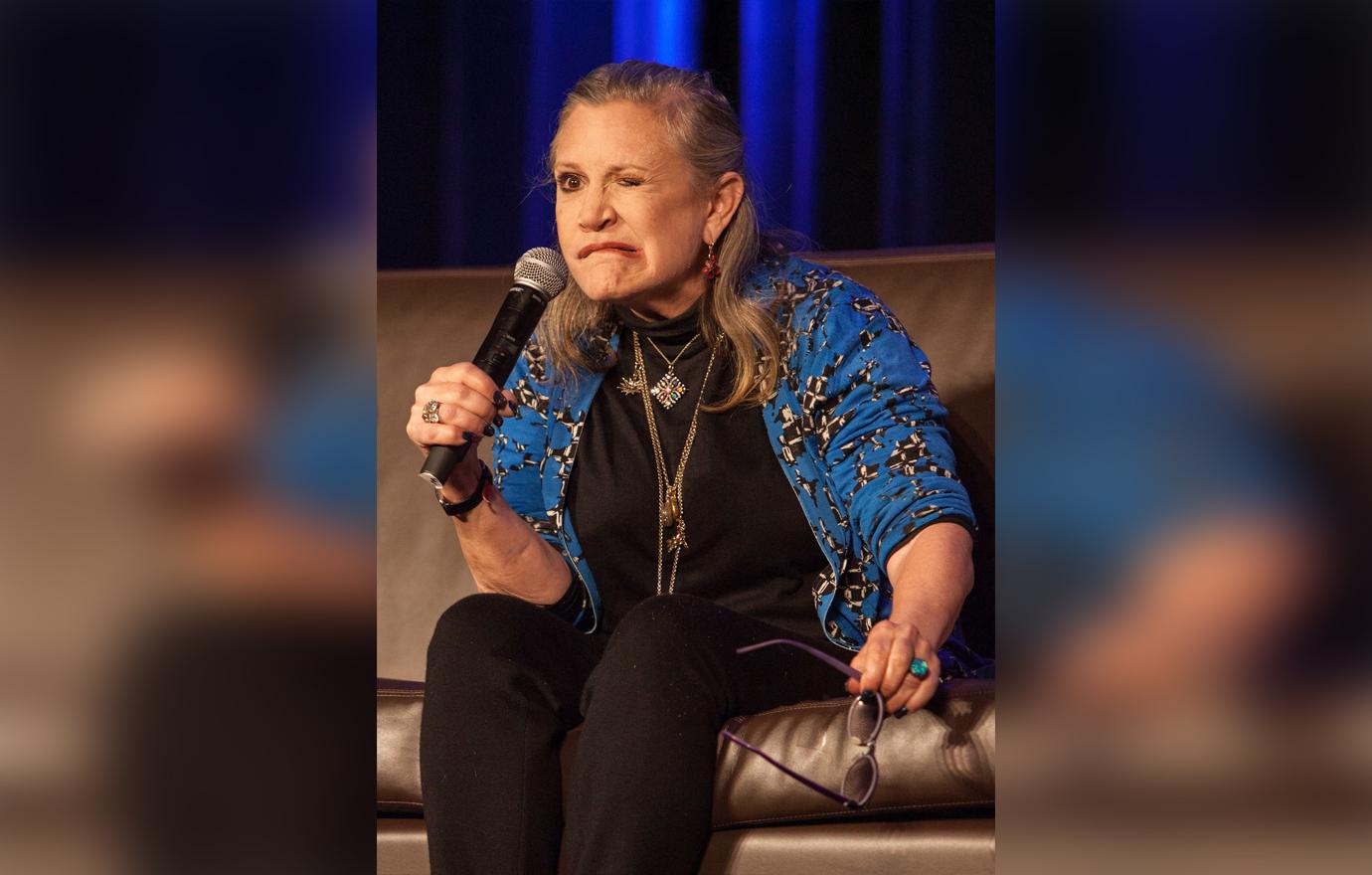 Fisher's longtime friend, Richard Dreyfuss, was one of the late star's close friends who "forcefully" prompted her to get back on her medication. "This was a sign of serious mania," the author wrote.
Article continues below advertisement
Repeated Requests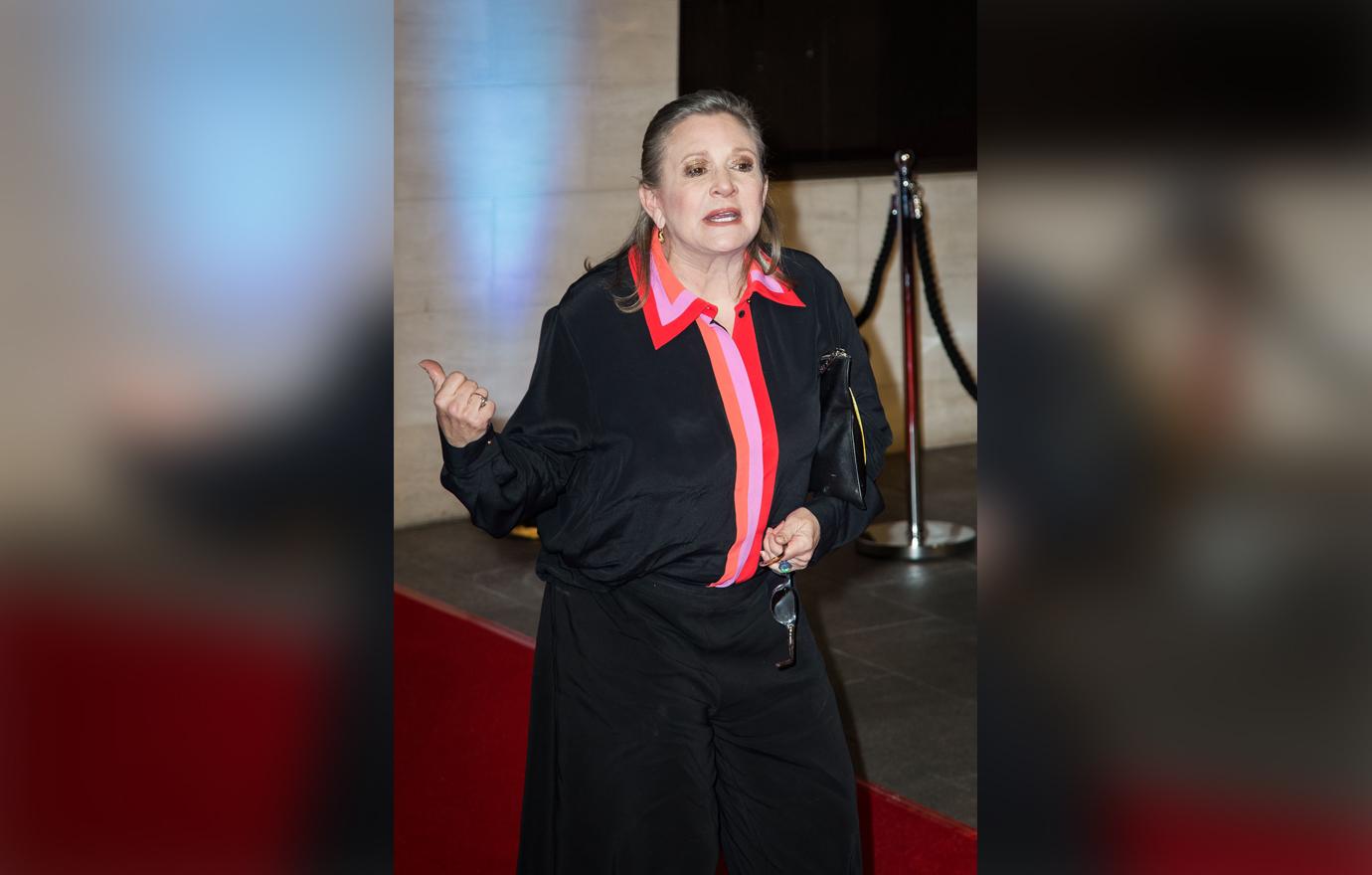 Weller also revealed that in the middle of 2016, just months before Fisher's death, her former friend, Margot Kidder – who also suffered from bipolar disorder – warned Fisher to "get off of some of those medications." In May 2018, Kidder reportedly committed suicide.
Article continues below advertisement
Body Image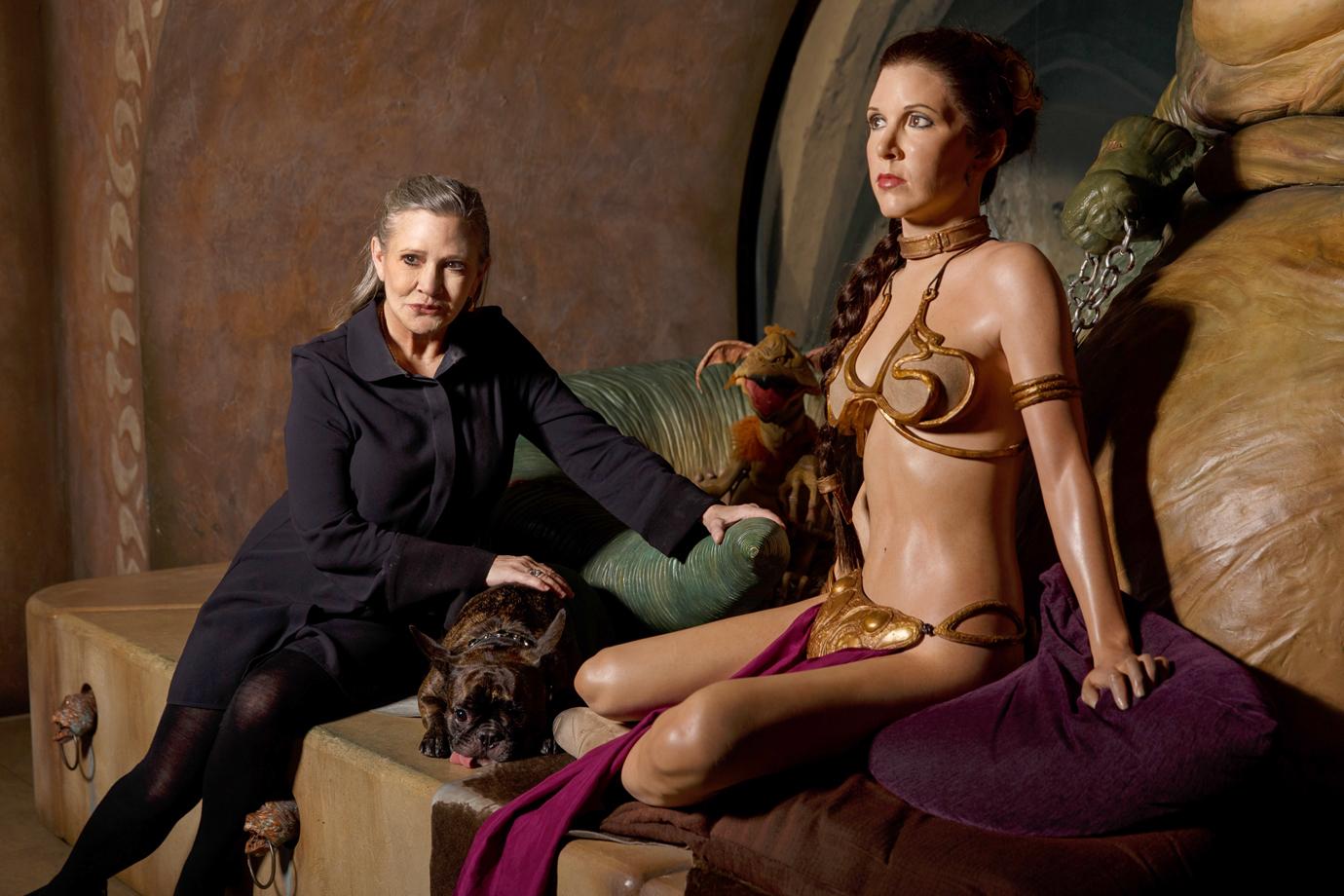 Perhaps one of the star's greatest concerns before her death was her 30-lb. weight gain, the author revealed. According to Dreyfuss, the Internet's shaming of Fisher's weight "deeply affected her."
Article continues below advertisement
Pursuit of Happiness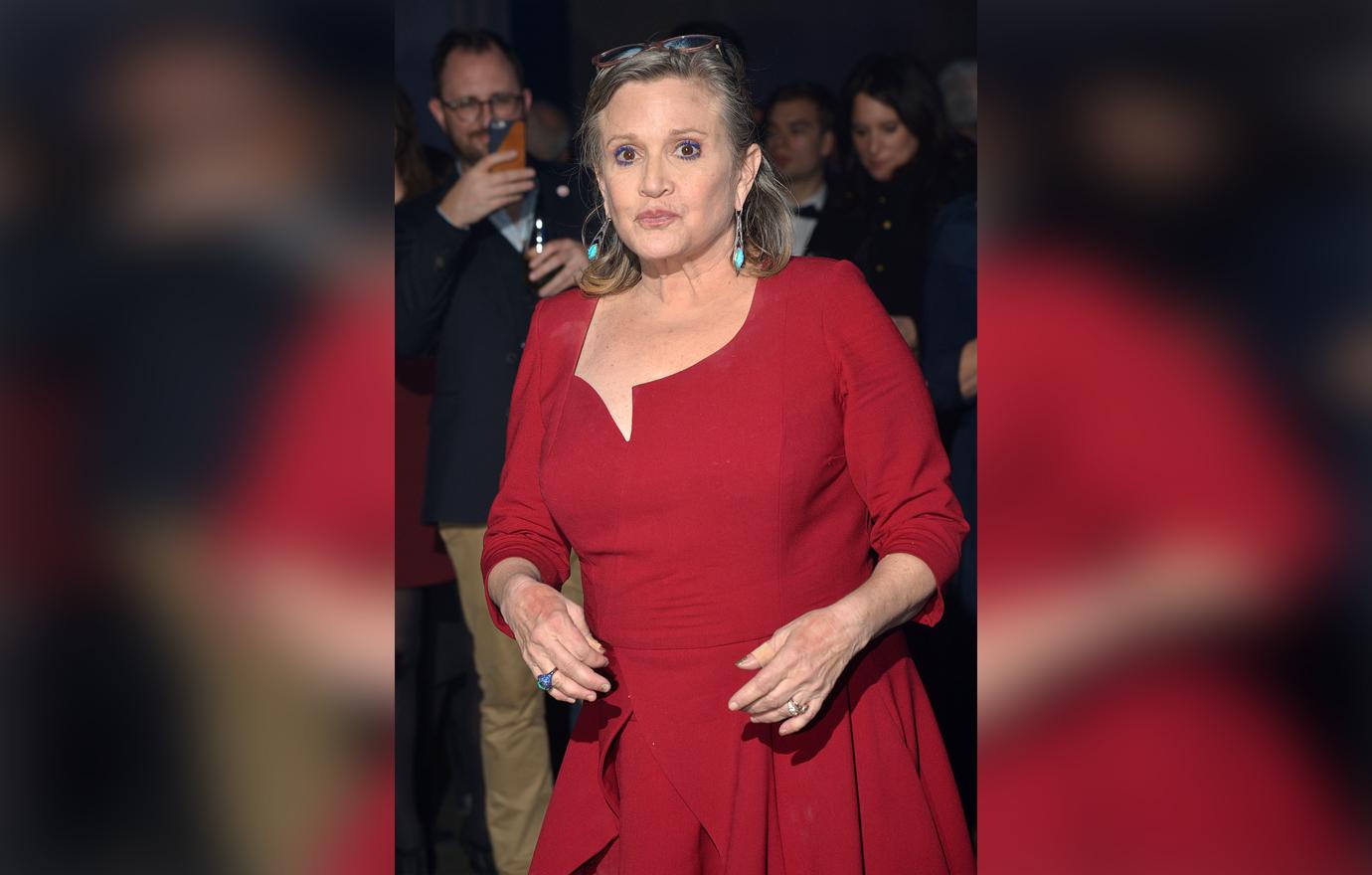 In November 2015, Fisher gave an interview to Rolling Stone, where she revealed she struggled with aging. "I'm not happy about being older, except what are the options?...I've been through a lot, and I could go through more, but I hope I don't have to."
Article continues below advertisement
Tragic End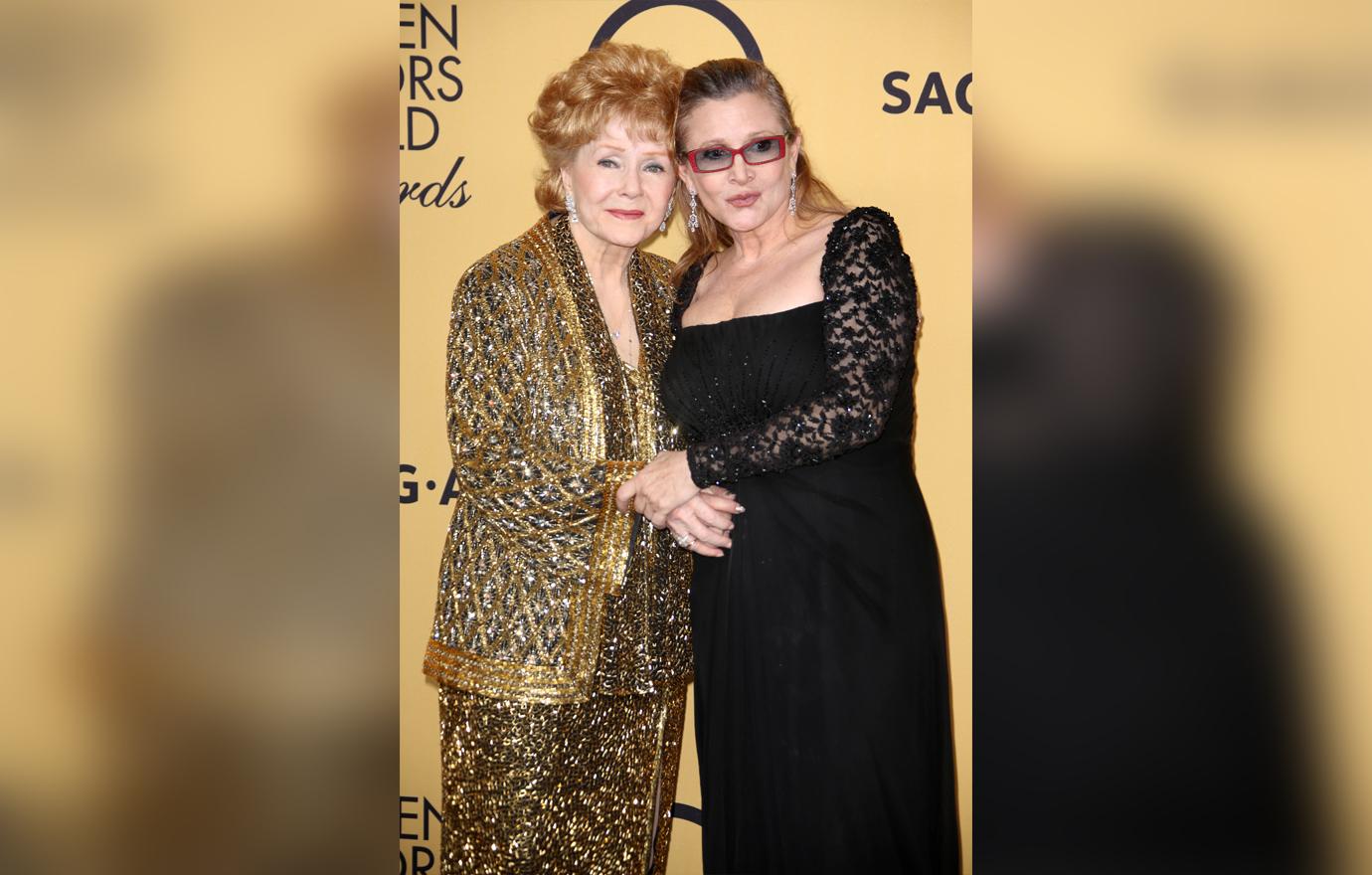 As RadarOnline.com readers recall, Fisher suffered a heart attack on December 22, 2016 while flying from London to Los Angeles. She was hospitalized and ultimately passed away five days later.
Article continues below advertisement
Speaking Out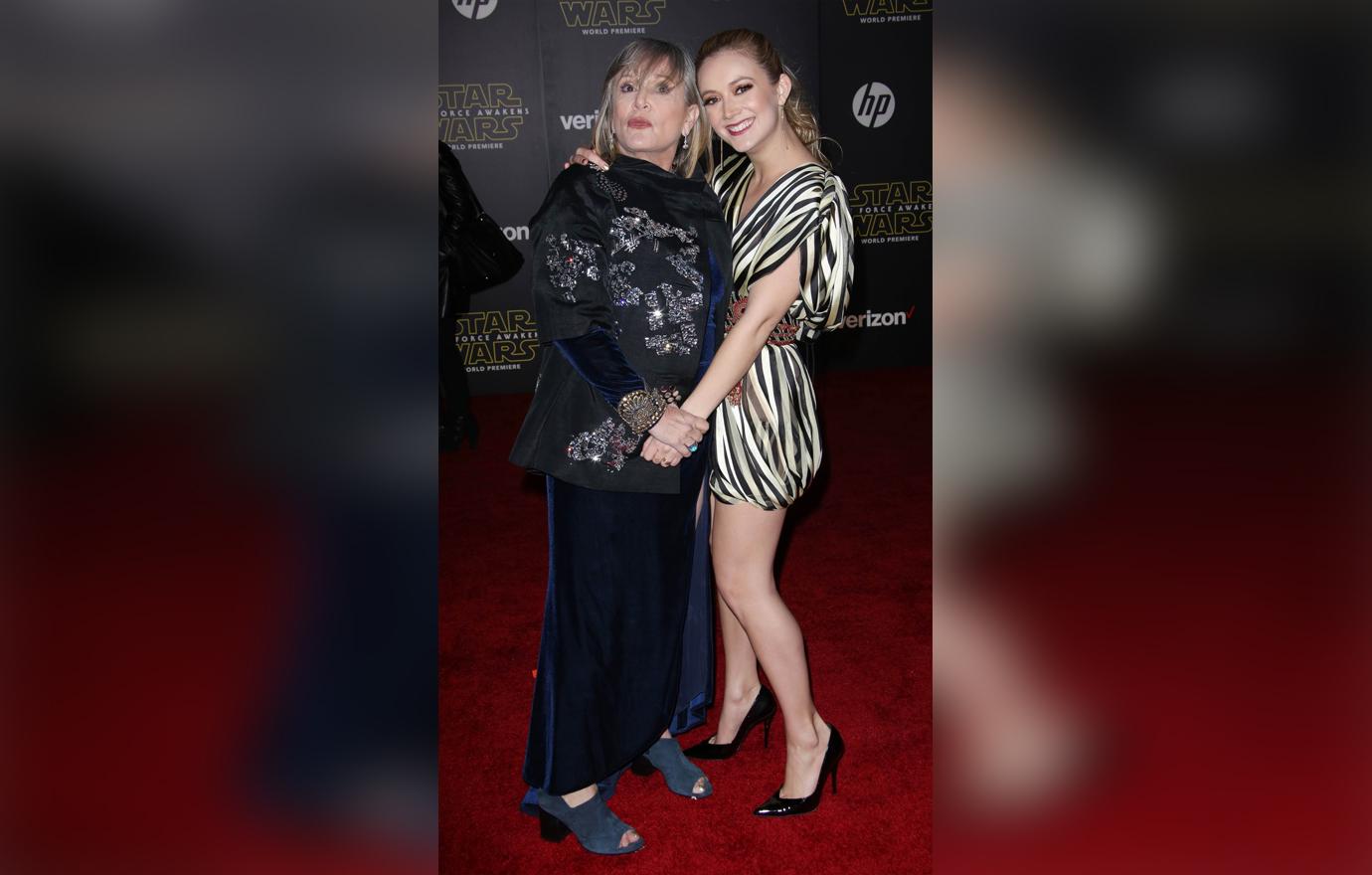 Fisher's ex and father of her daughter, Bryan Lourd, released a statement last month in response to Weller's book. "A person named Sheila Weller has taken it upon herself to sell and write an unauthorized biography based on my daughter's mother, Carrie Fisher. I do not know Ms. Weller. Billie does not know Ms. Weller. And, to my knowledge, Carrie did not know her. Ms. Weller sold this book on her own without our involvement. For all the fans and friends of Carrie, I just thought it necessary that you know this information before you decided to purchase this book or consider what is being said in the upcoming press interviews Weller will do while trying to sell it. To be clear I haven't read the book. The only books about Carrie Fisher worth reading are the ones Carrie wrote herself. She perfectly told us everything we needed to know." The book is available for purchase now.