Busted! Jane Fonda & Ted Danson Arrested During Wild Protest In D.C.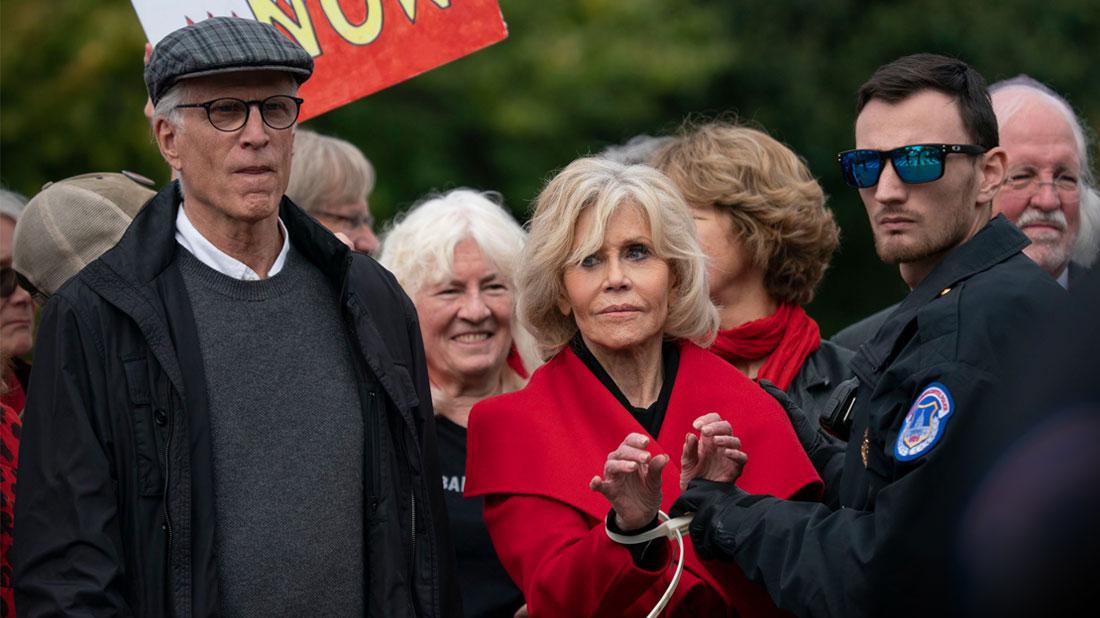 Ted Danson and Jane Fonda were arrested on Capitol Hill Friday, October 25 during a protest over climate change, and RadarOnline.com has all the shocking photos!
Danson was one of the featured speakers at Fonda's third "Fire Drill Fridays."
He spoke to crowd of over a hundred protestors before police swarmed in.
The reason for their arrest was for unlawfully demonstrating without permits.
Danson quipped during his speech that he was "Jane's newest trainee."
Article continues below advertisement
He said, "All of this is inconvenient. It's inconvenient for politicians to stop taking money from fossil fuels."
Fonda, and other celebs, scientists and economists are demanding the passage of the Green New Deal and Environmental Justice.
The actress plans on continuing the weekly demonstrations through January 2020.
"I will be on the Capitol every Friday, rain or shine, inspired and emboldened by the incredible movement our youth have created," Fonda wrote on her personal website when she started the movement three weeks ago. "I can no longer stand by and let our elected officials ignore—and even worse—empower—the industries that are destroying our planet for profit. We can not continue to stand for this."
Demanding Change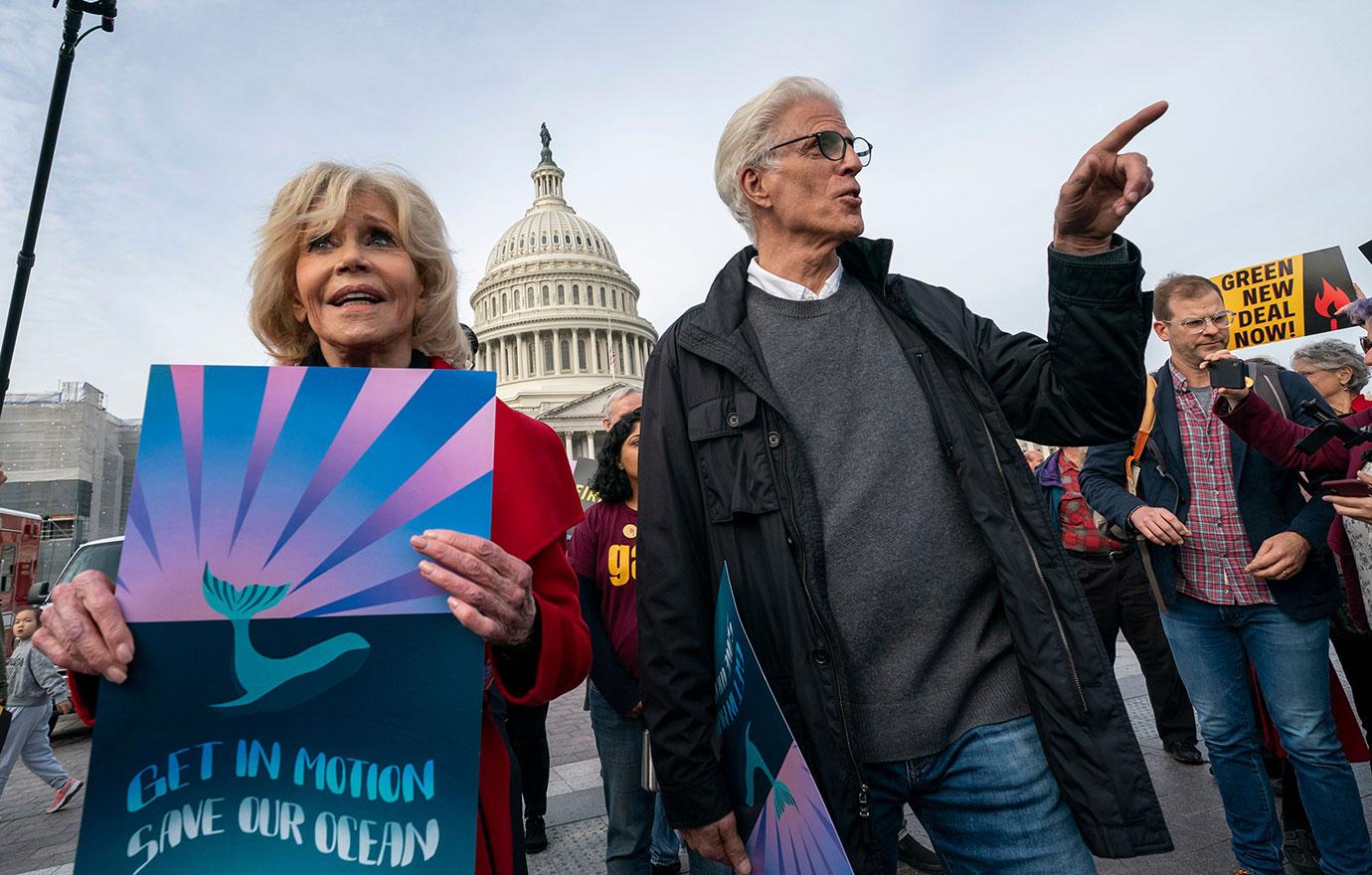 Fonda's closed out the last three work weeks by protesting climate change outside the Capitol.
Celebrity Support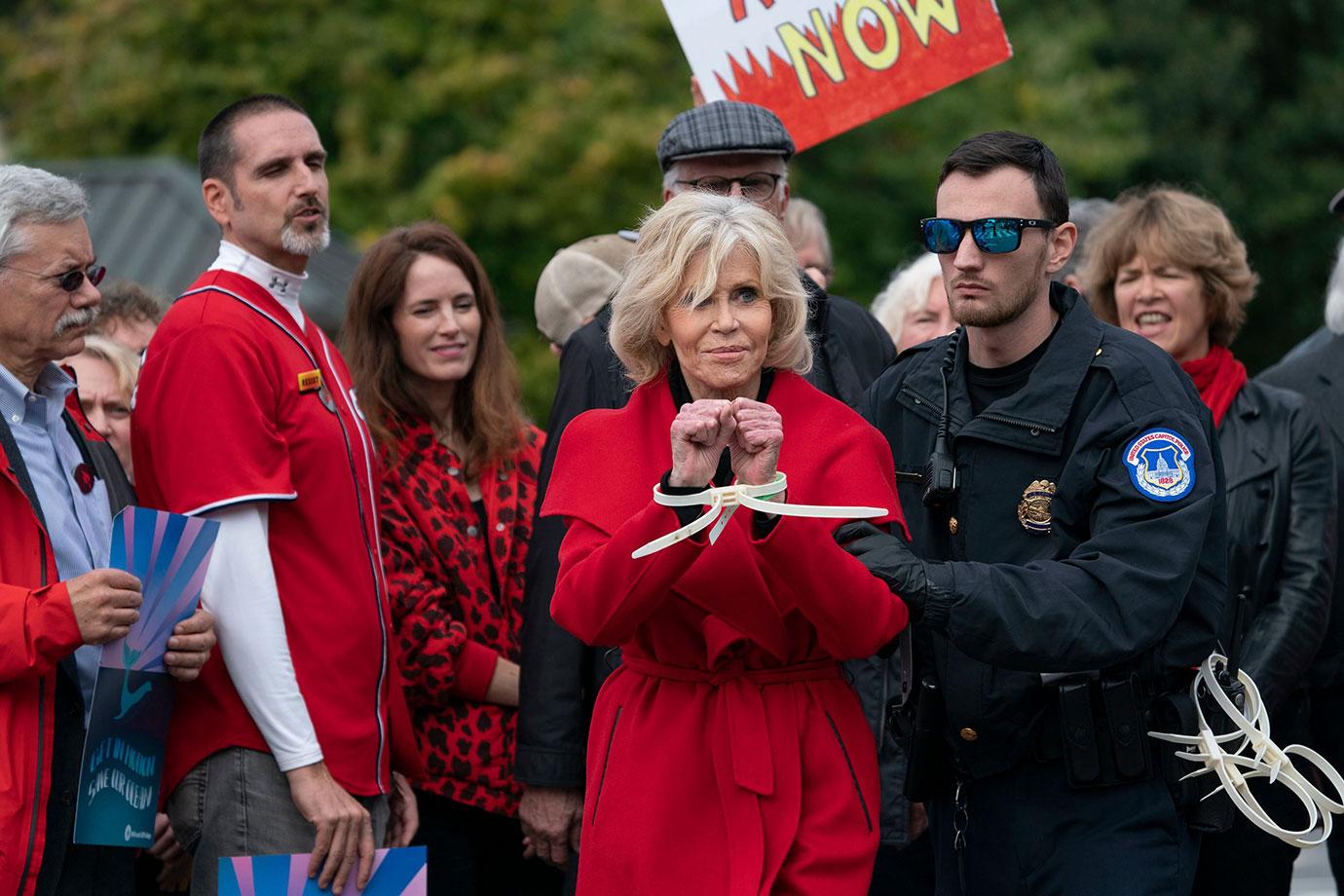 Last week, her Grace And Frankie co-star Sam Waterston was there to protest alongside her.
Article continues below advertisement
Order!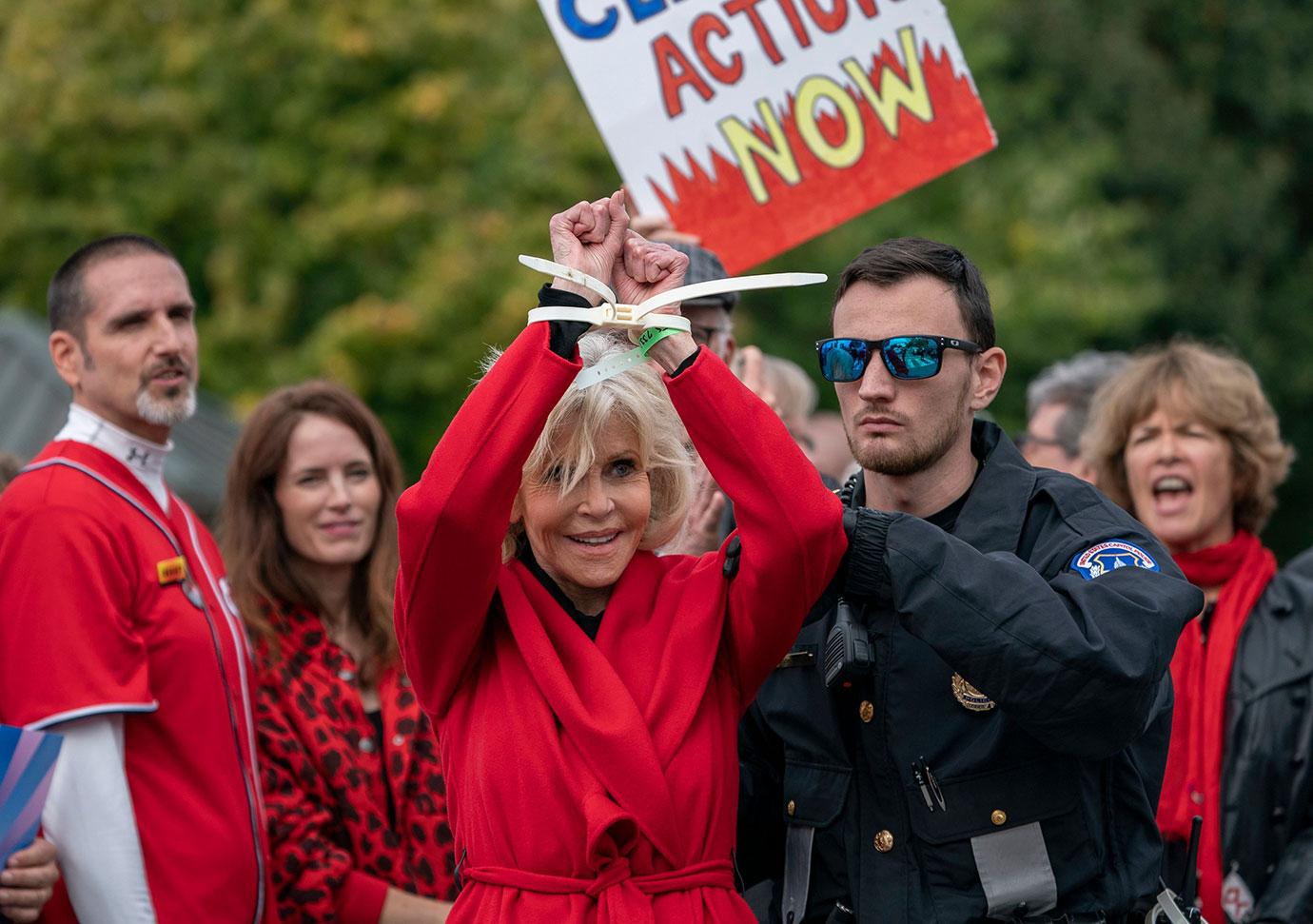 Police gave last warning to anyone unwilling to get arrested.
Article continues below advertisement
Making A Difference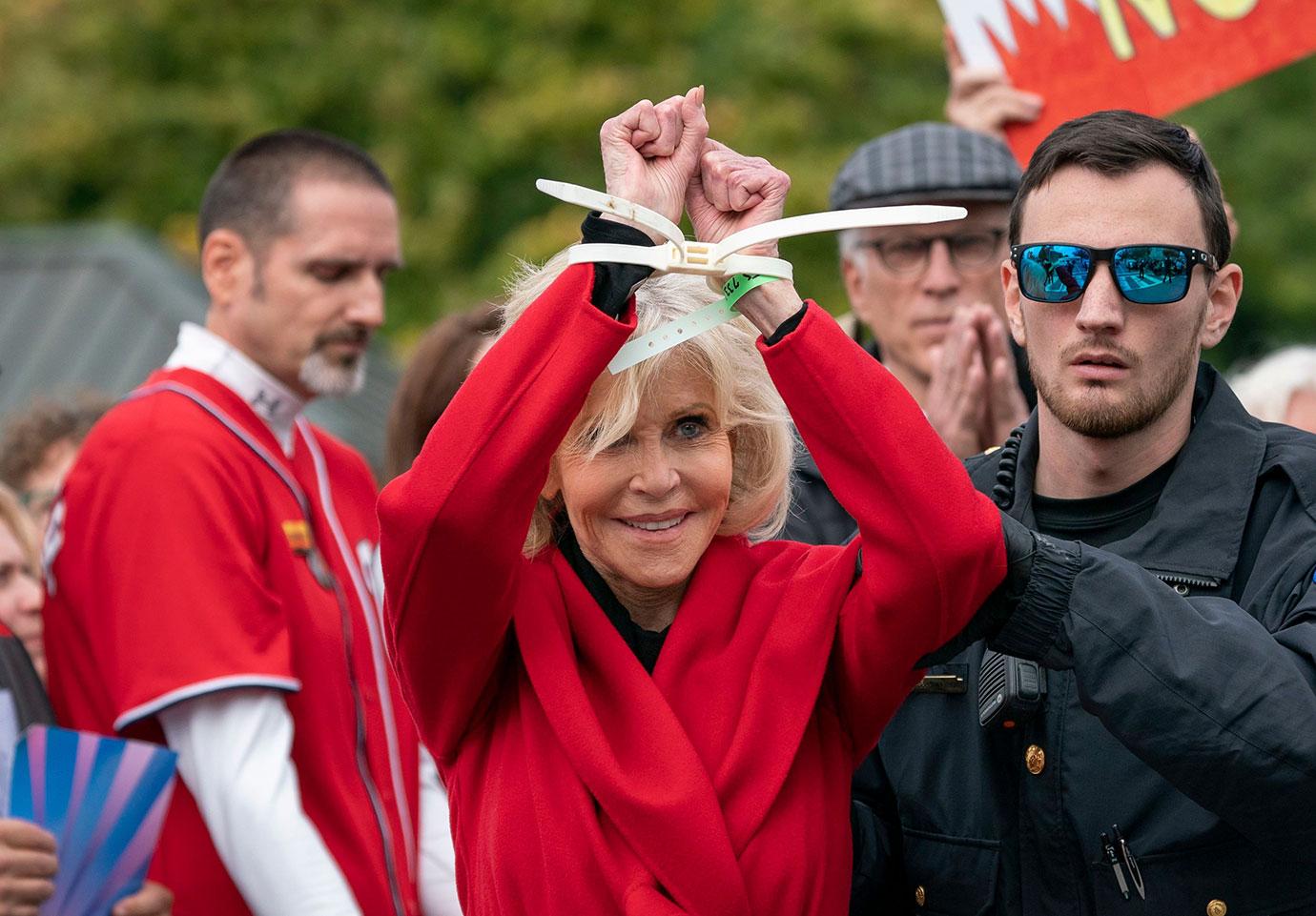 Celebs are getting uncomfortable and putting their bodies on the line to demand action on climate and protection of our oceans.
Article continues below advertisement
No Shame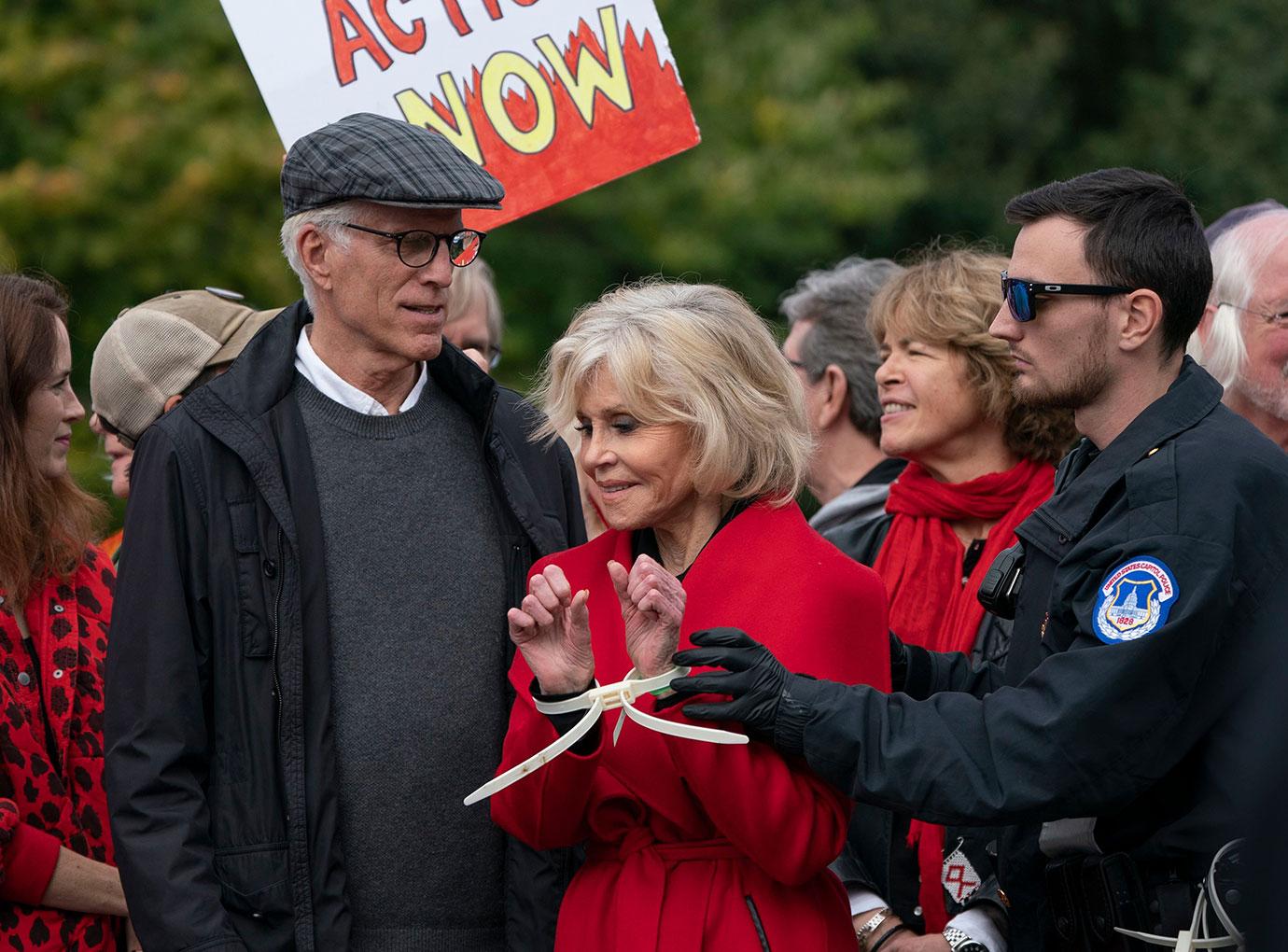 Fonda and Danson were among 32 people arrested for allegedly unlawfully demonstrating.
Article continues below advertisement
All Smiles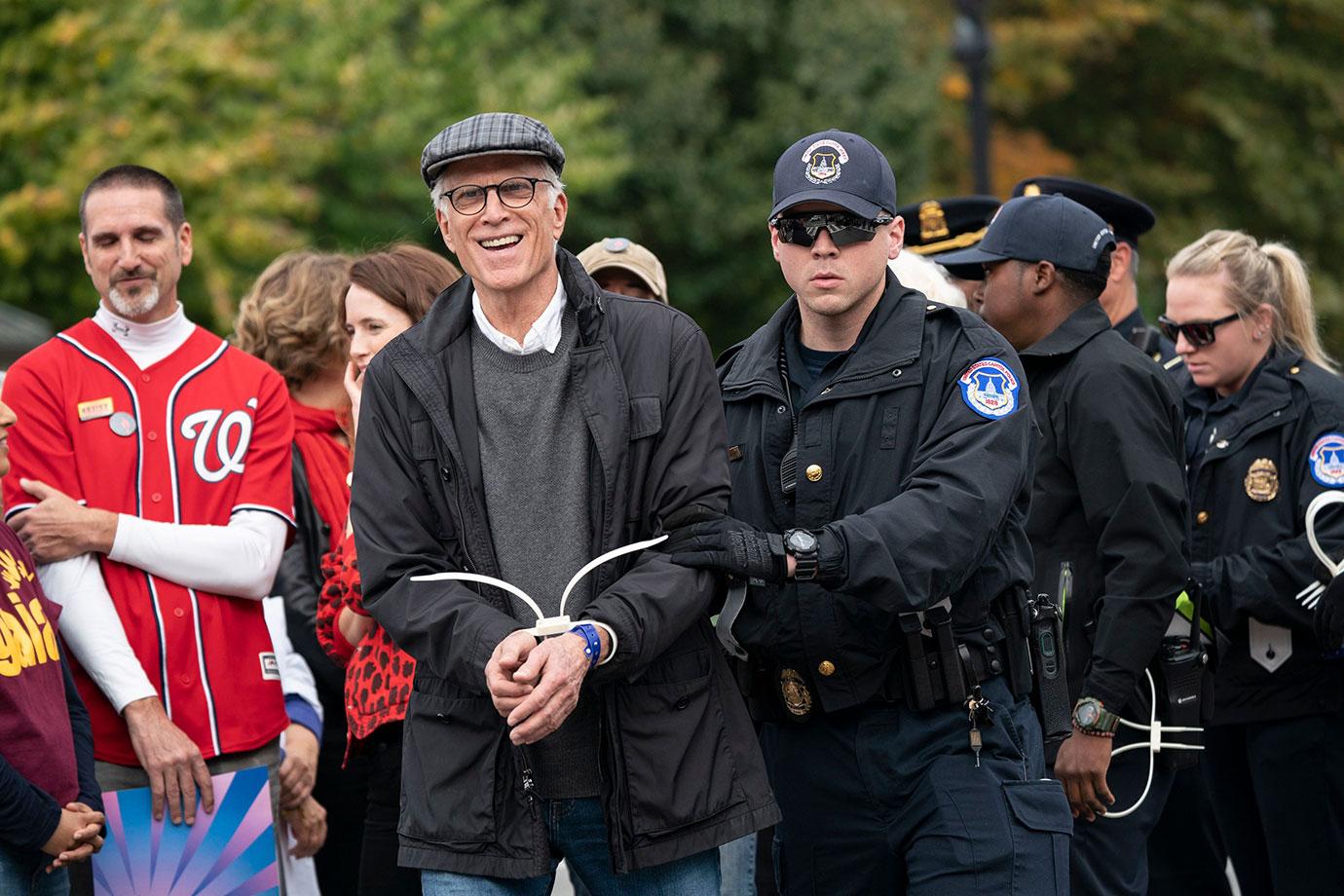 Danson seemed in good spirits, saying that getting arrested "sharpens the mind."
Article continues below advertisement
Calling Attention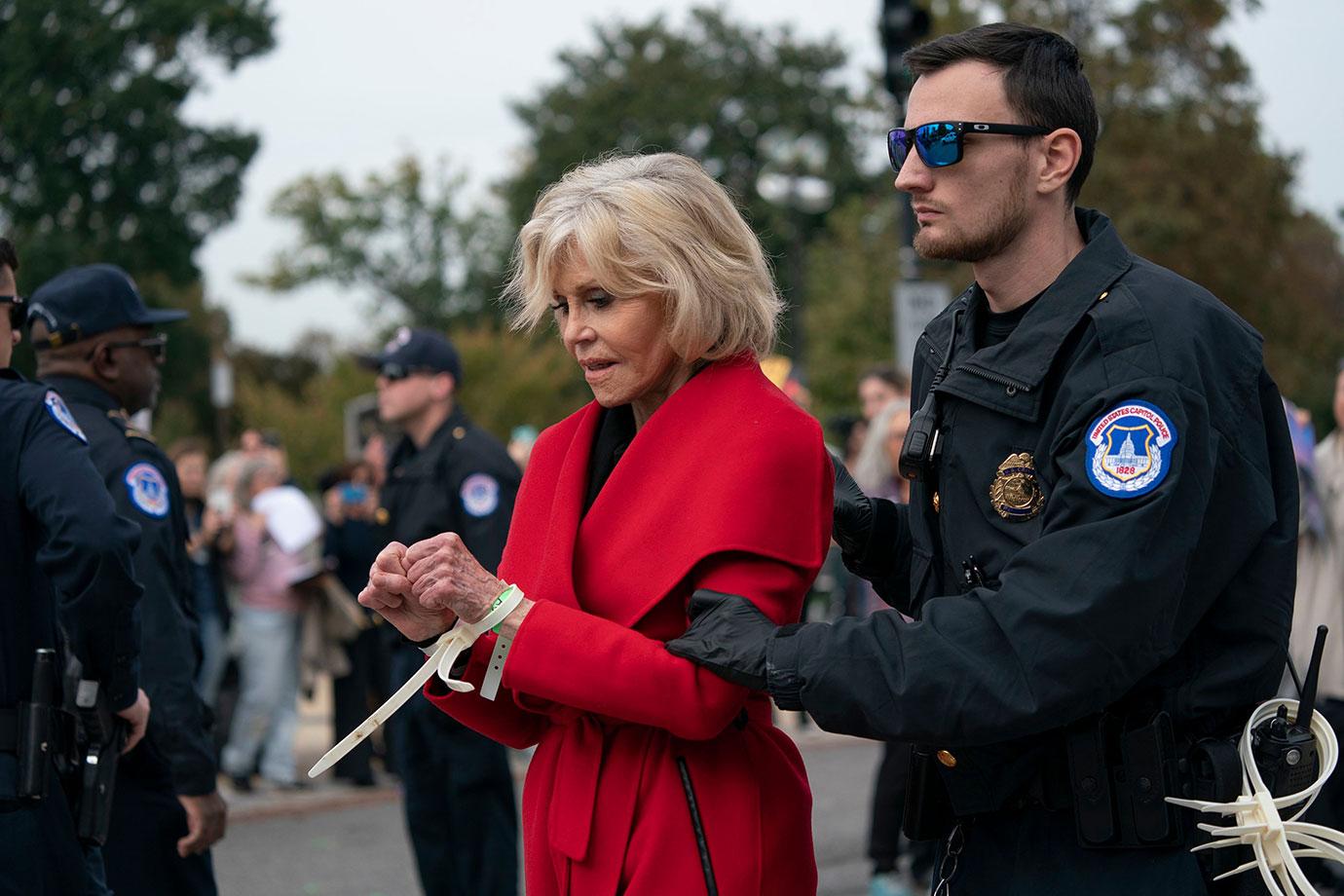 The protest took place in the intersection of East Capitol and First Streets.