Exclusive
Show Can't Go On! Why Insiders Say Britney Spears Is 'Faking' Her Ankle Injury -- 10 Telltale Photos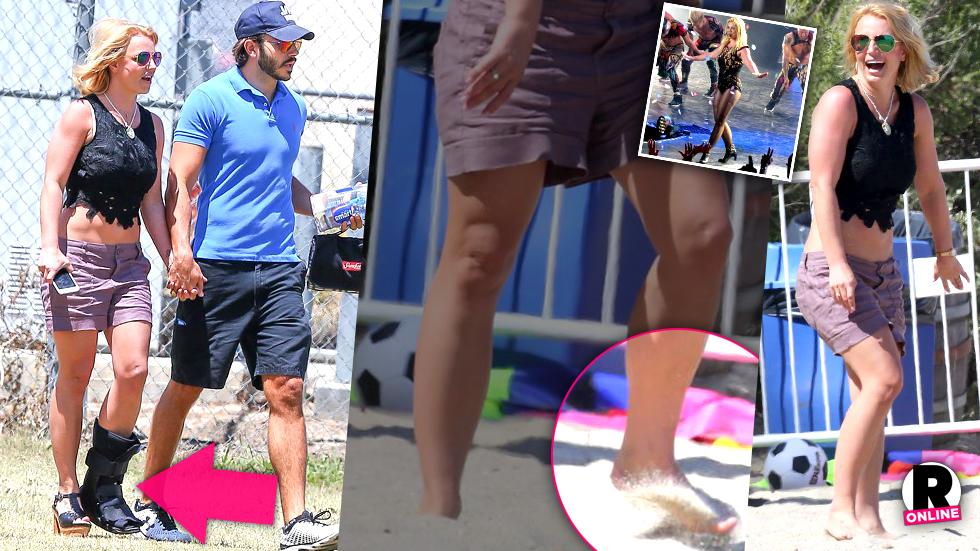 Oops, she did it again! Britney Spears has rescheduled yet another date of her Britney: Piece of Me show at Planet Hollywood in Las Vegas due to injury. On Tuesday, the 33-year-old pop princess said that she is "devastated" over an ankle injury that was caused by a nasty on-stage spill on April 29. However, a source close to Spears tells RadarOnline.com exclusively that "many people involved with the production think she is faking the injury." Click through these 10 photos to learn why the damaged diva could be deceiving her Sin City fans!
Article continues below advertisement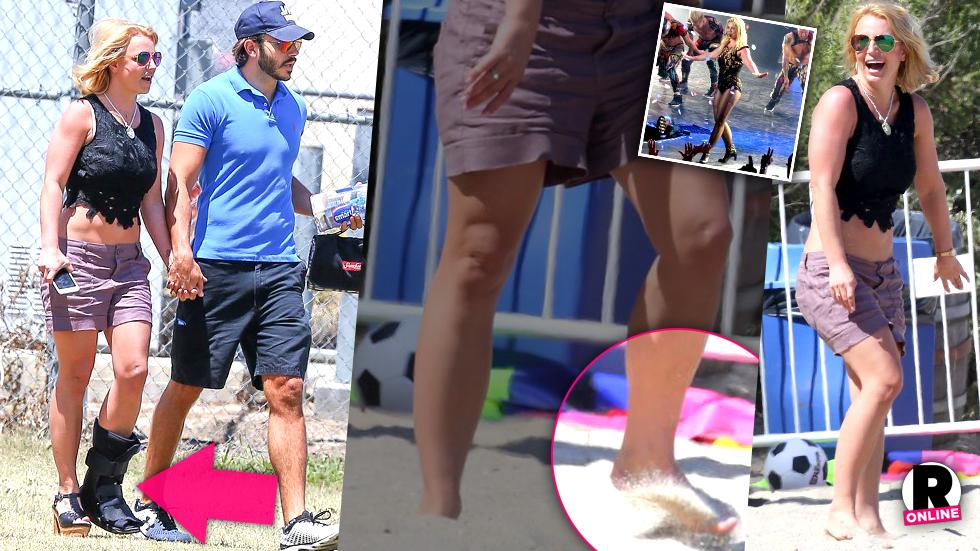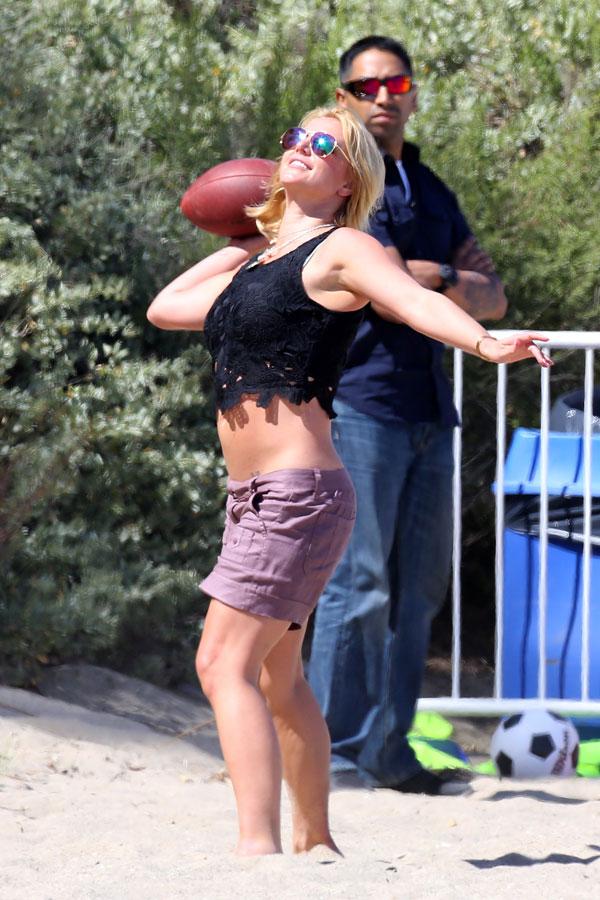 On Sunday, just four days after Spears' "devastating" injury, the "Pretty Girls" singer was back on her feet again, throwing a football around with her boyfriend Charlie Ebersol and son, Jayden, in Malibu, Calif.
Article continues below advertisement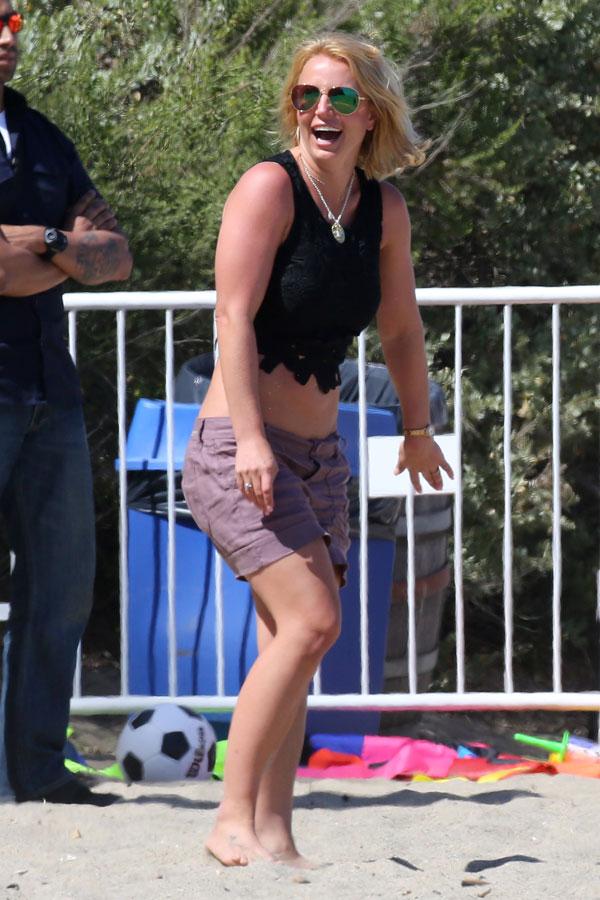 While frolicking in the sand, Spears didn't seem to be in any pain when putting all of her weight on her injured left ankle.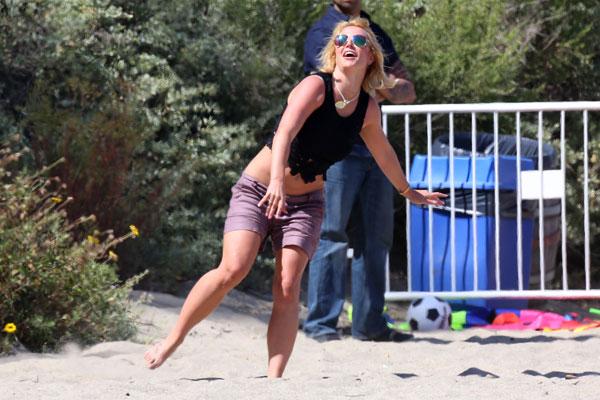 Article continues below advertisement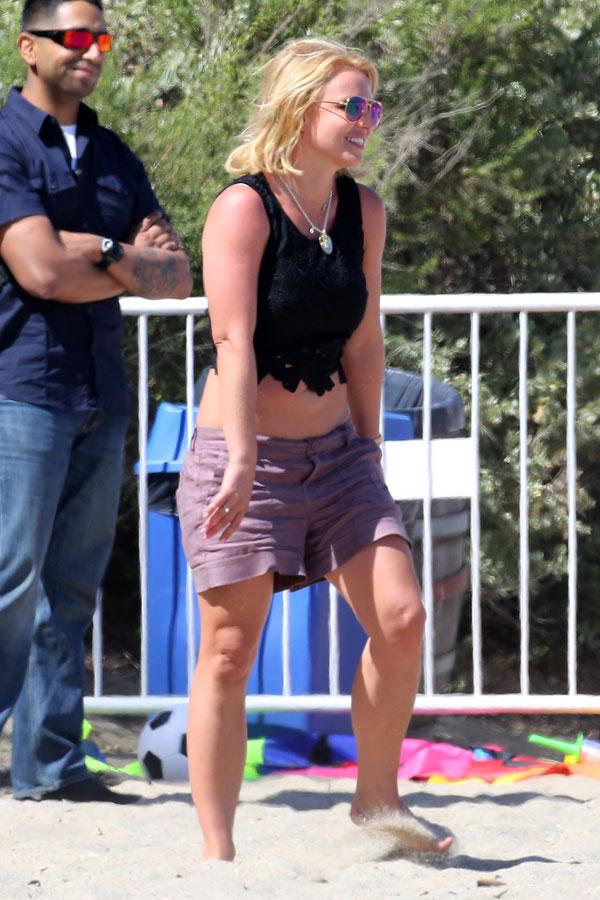 According to a source who works on production for Spears' Las Vegas residency, "Almost no one buys that her ankle injury is for real!"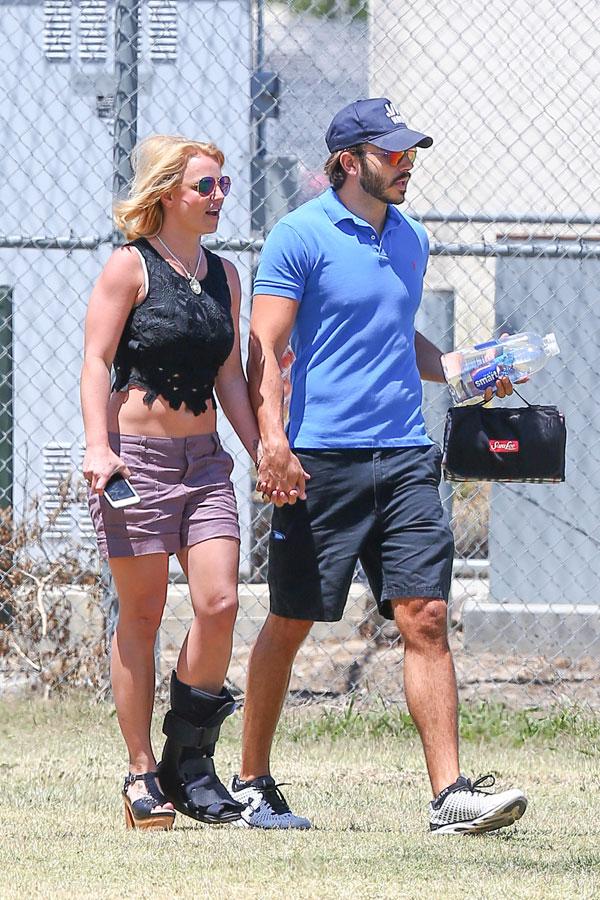 Following her beach outing, Spears adhered to her doctors instructions by getting back into her protective ankle brace while leaving the beach with boyfriend Ebersol.
Article continues below advertisement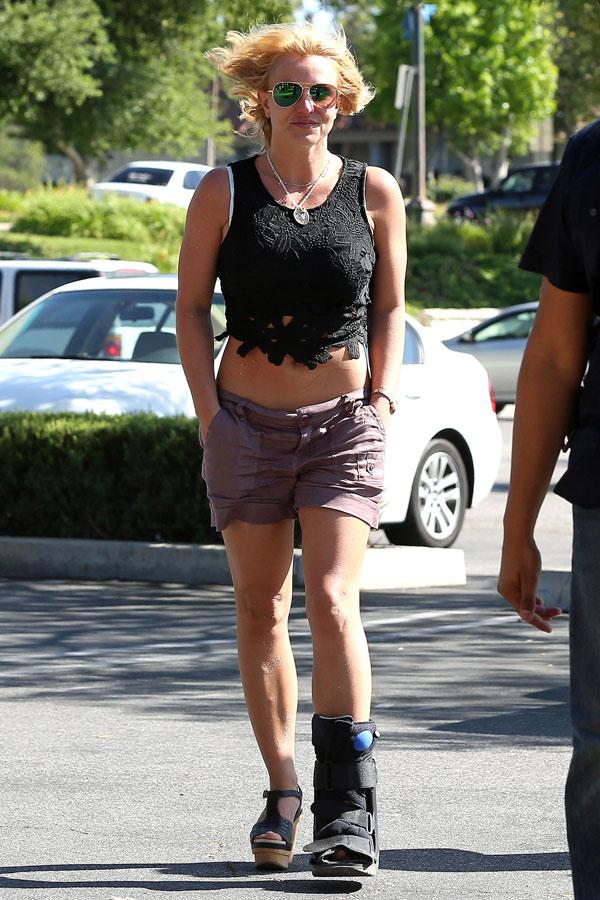 These boots are made for walking! Spears grins and bears her injury while being surrounded by paparazzi.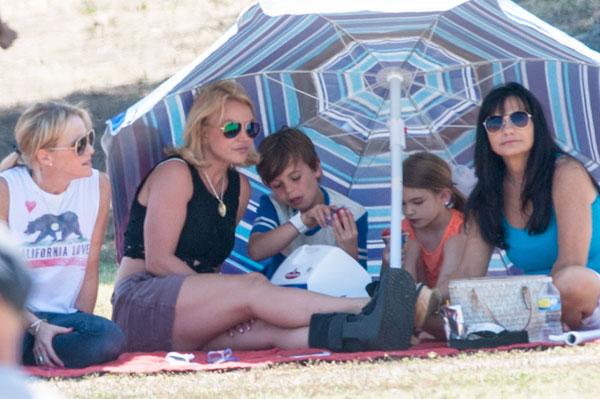 According to the insider, "Britney has not been giving 100 percent lately, even before this injury. She has been performing like she doesn't even want to be there."
Article continues below advertisement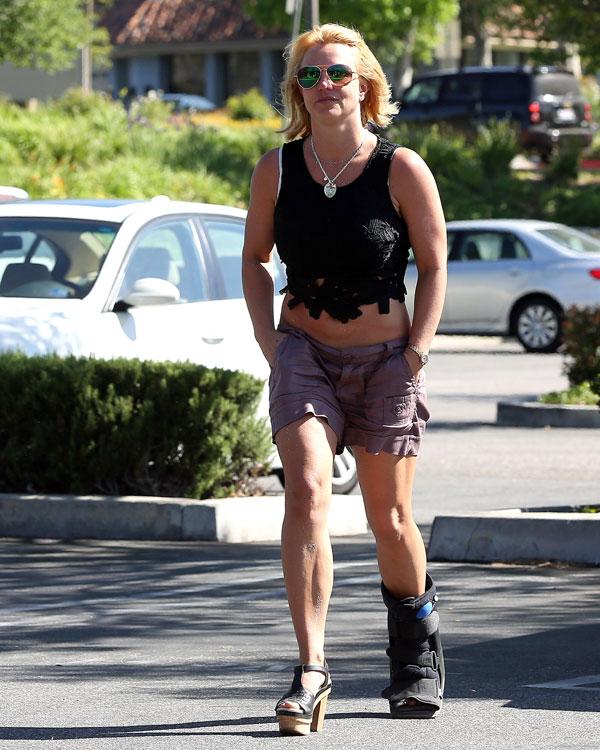 "Her dancers and her team always have her back," the source adds. "But this injury just seemed to come at a really convenient time for her."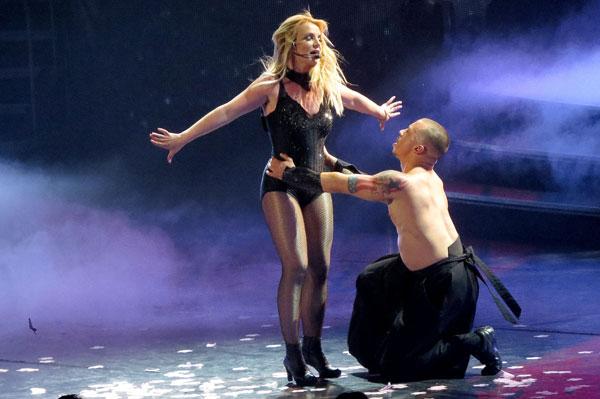 As RadarOnline.com reported, Spears' collaboration with Iggy Azalea "Pretty Girls" was dropped early this week and she has been doing press, like an appearance with Ellen DeGeneres. "This weekend is also Mother's Day," the source points out.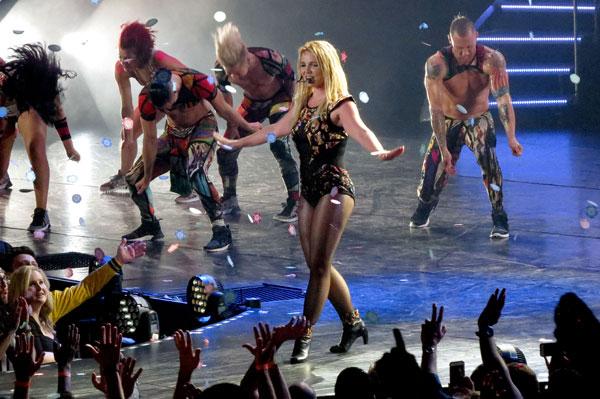 Whatever her reasoning, the show insider says, "Everyone is hoping that this little break will give her what she needs to snap back and carry the show again." A rep for Spears denied the claims.