Angelina Jolie Debuts RADICAL Full Back Tattoo — Brad Gets Matching Ink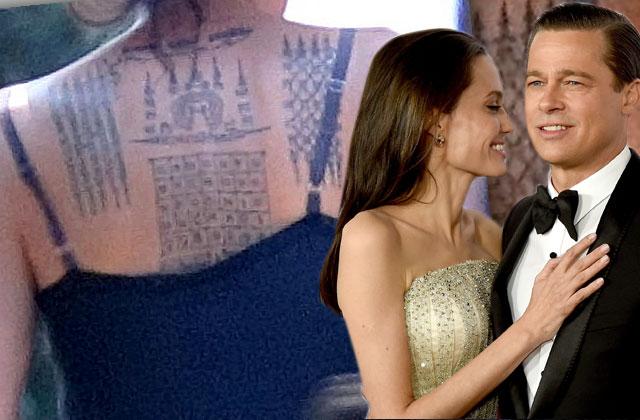 Angelina Jolie's Never-Before-Seen Full Back tattoo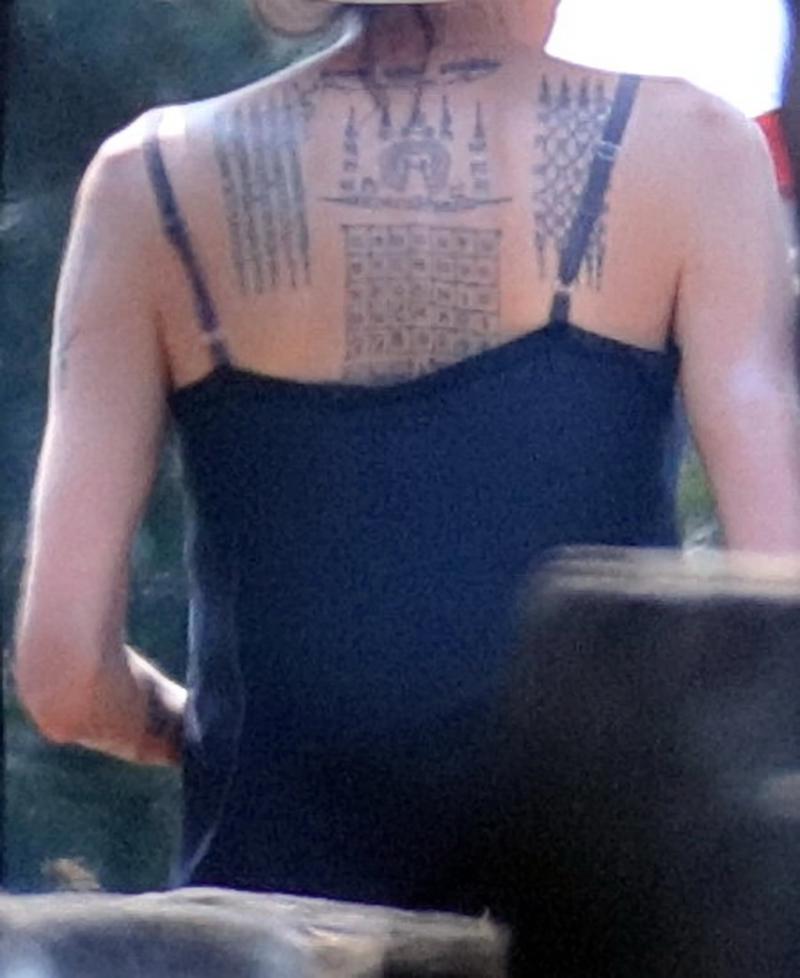 Article continues below advertisement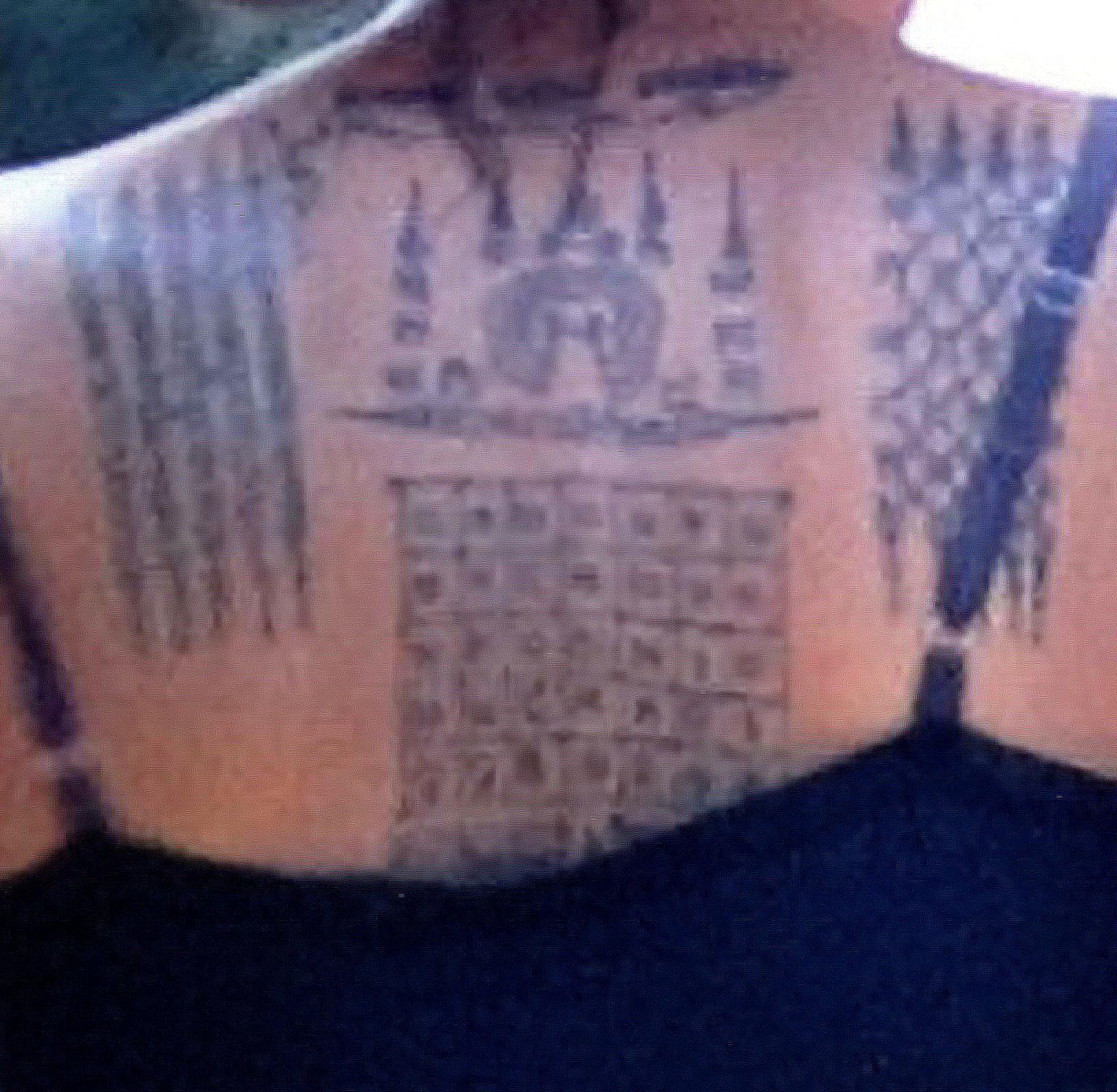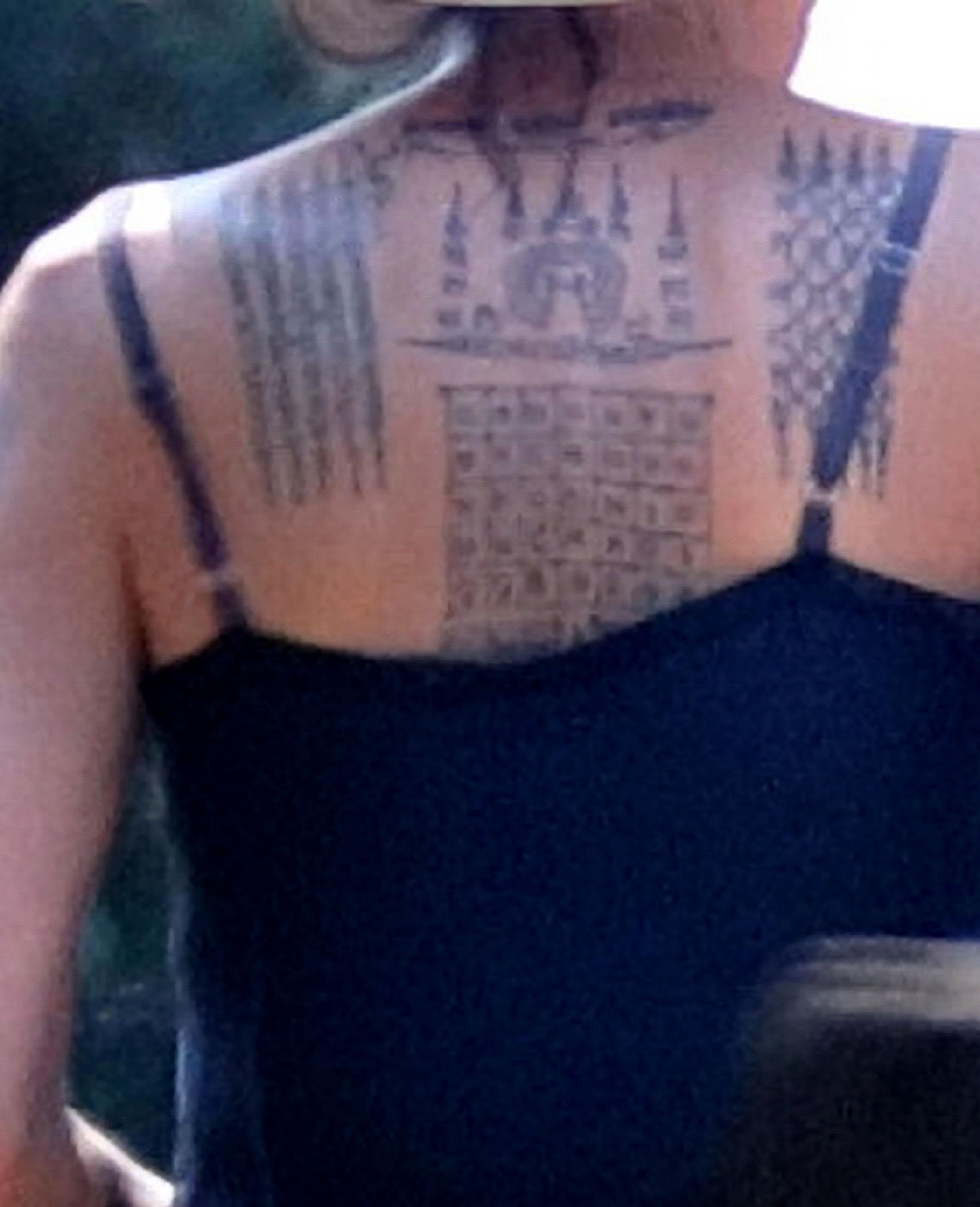 "The tattoos are composed of grids with pyramids at the top… they help to give the wearer protection and health," an insider said.
Article continues below advertisement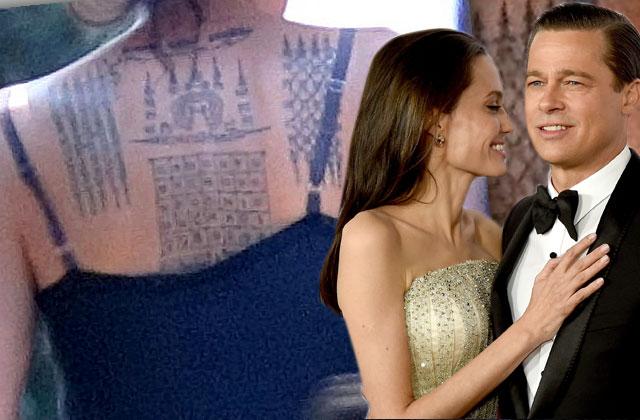 Brad Pitt and Angelina Jolie are already bonded for life through their children, and now they share matching ink as well!
Angelina Jolie's Never-Before-Seen Full Back tattoo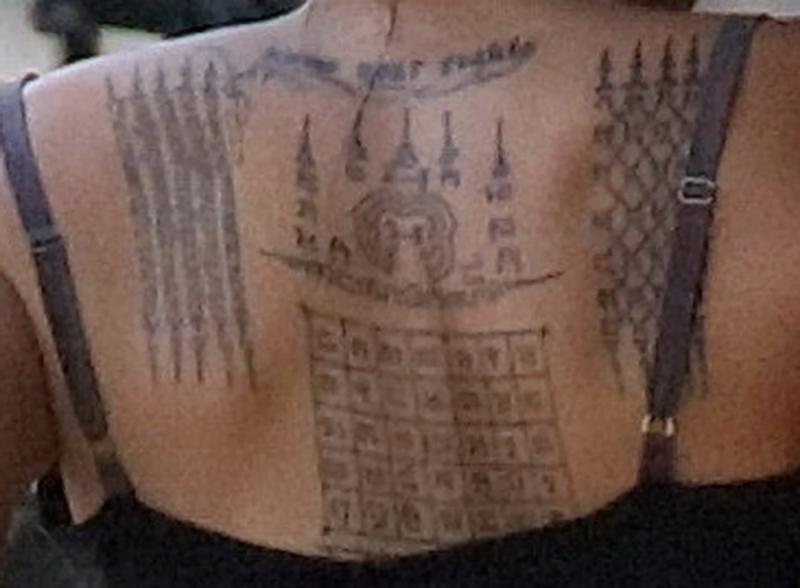 "Angelina is a very spiritual person and has long believed her tattoos are more than just designs on her body — that they actually hold some meaning, power and influence over her," the source continued.
Article continues below advertisement

Brad liked his wife's tattoos so much, like this one on her shoulder, that he also got a Thai Buddhist symbol inked on his ribcage, just below his previous tattoo, which says "We live, we die, we know not why, but I'll be with you."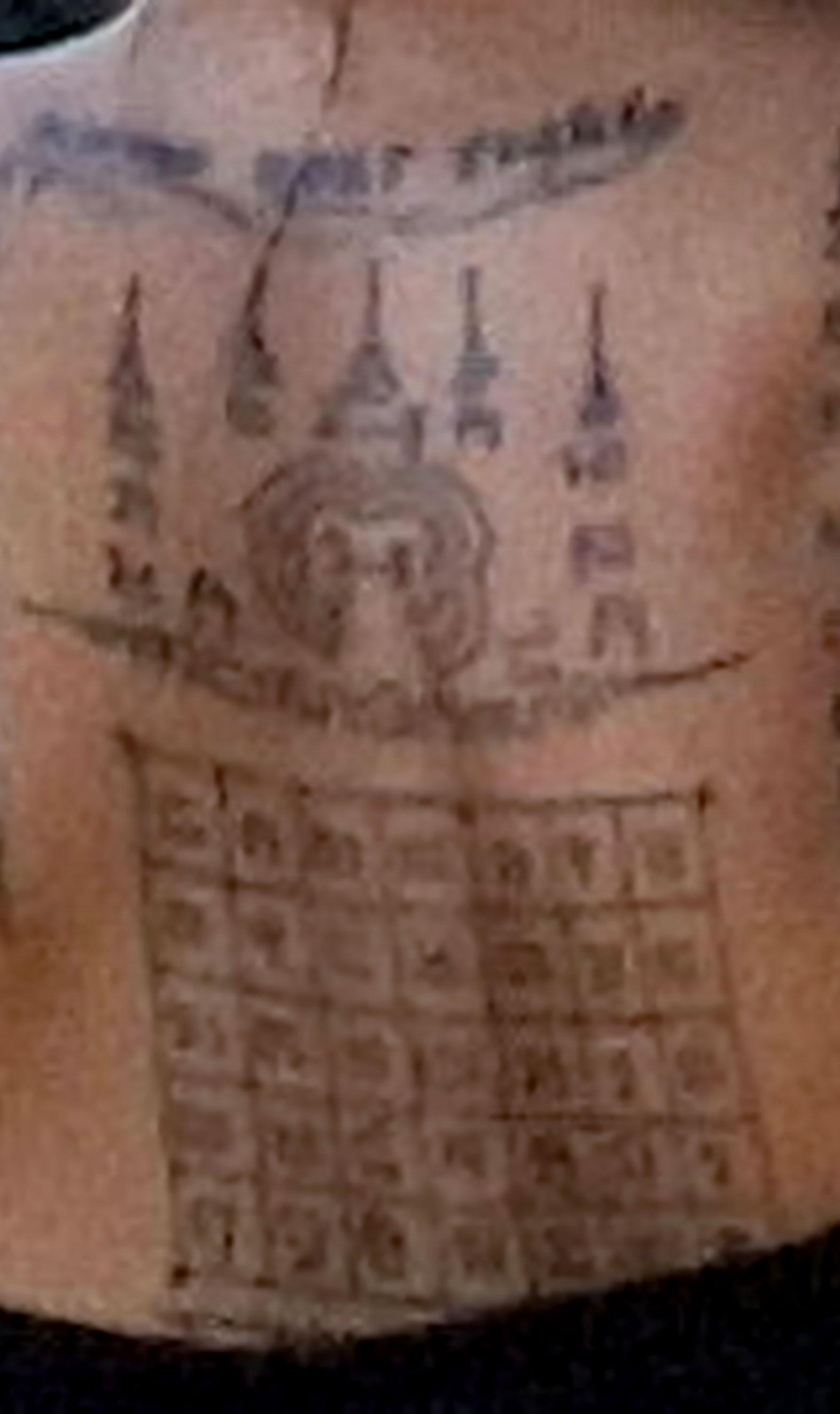 The tattoos were made not with tattoo guns, but rather, were hand-poked with bamboo tubes and sterilized needles, Woman's Day reports.
Article continues below advertisement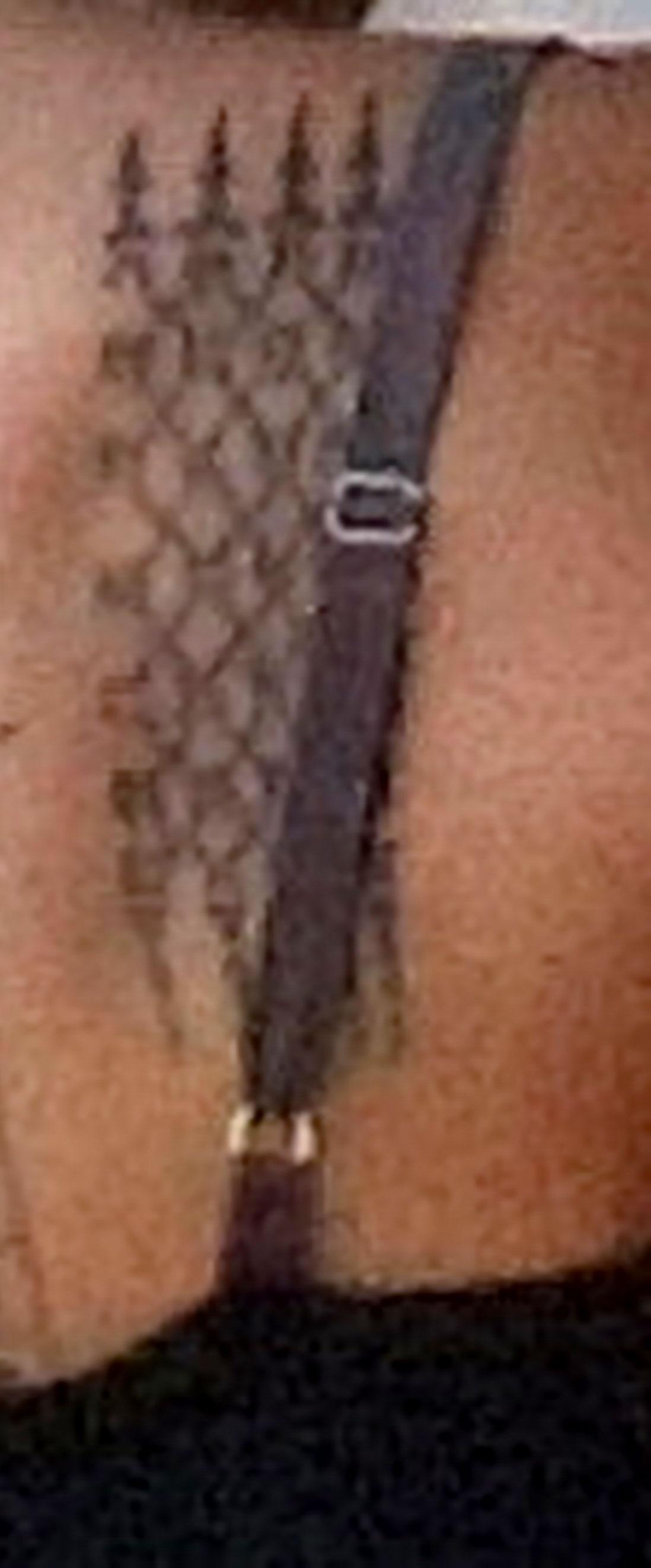 The fact that Kanpai agreed to do their tattoos speaks volumes about how highly he regards the famous couple.
"The Good Shepherd" – New York Premiere – Outside Arrivals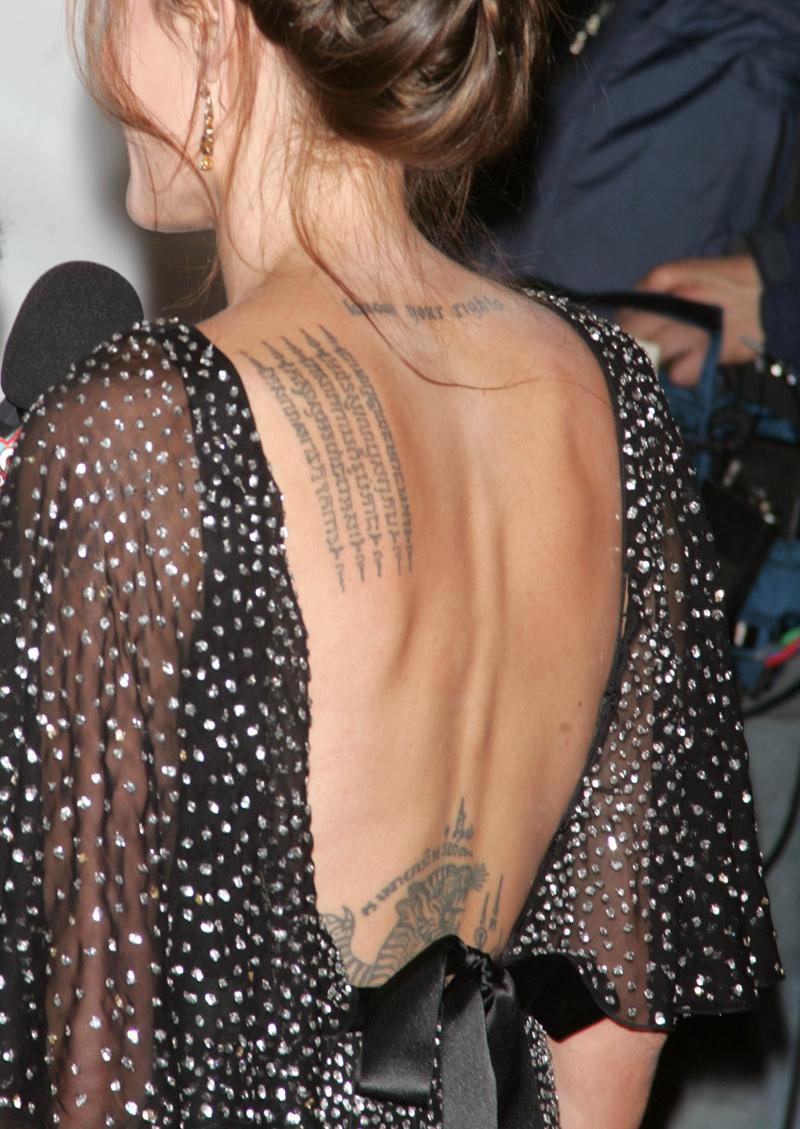 I only work with people who are clean and moral," the tattoo artist said. "My tattoos have a great deal of spiritual meaning and significance, so I hope they have blessed her."