Blac Chyna & Kylie's Feud Hits A New Low After Jenner Flaunts Tyga In Mexico -- Now There Are Kids Involved!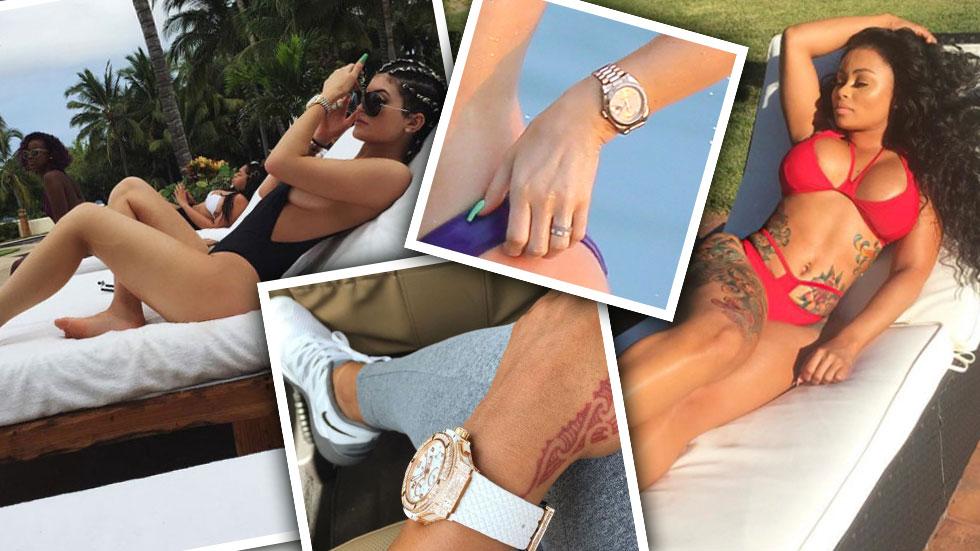 Just when Kylie Jenner thought it was safe to go in the water, her worst enemy continues to do everything she can to drown her competition! The young Keeping up with the Kardashians star turned 18 on August 10, and celebrated her new adulthood by heading to Cabo San Lucas, Mexico, where she spent the week packing on the PDA with her much older boyfriend, Tyga. While it is now obvious to the world that the two are more than just friends, Blac Chyna is at home spending quality time with the son that she and her estranged ex Tyga share. But, as RadarOnline.com can exclusively reveal, that isn't stopping her from doing what she does best: posting not-so-hidden insults at her worst enemy! Click through 15 recent photos of the bikini-clad women bickering over the same old drama in a different way.
Article continues below advertisement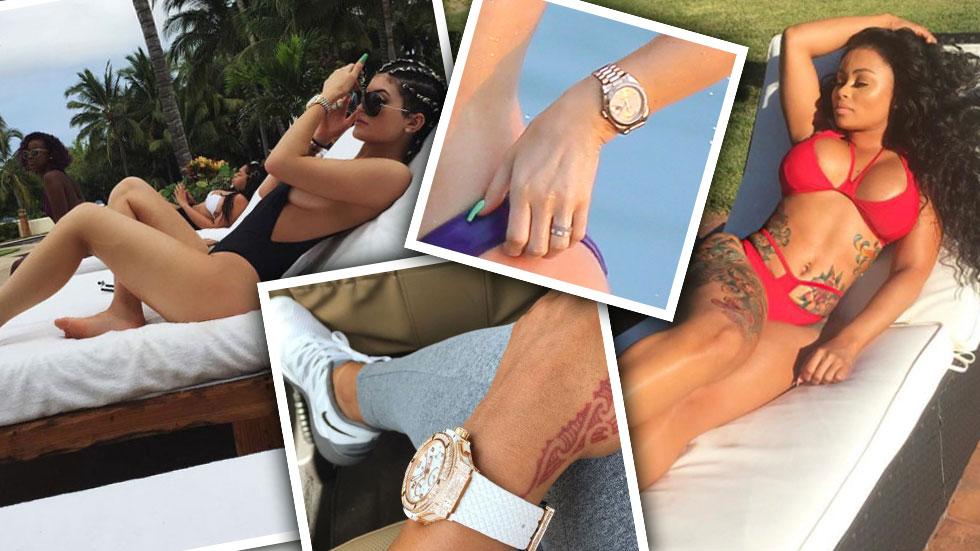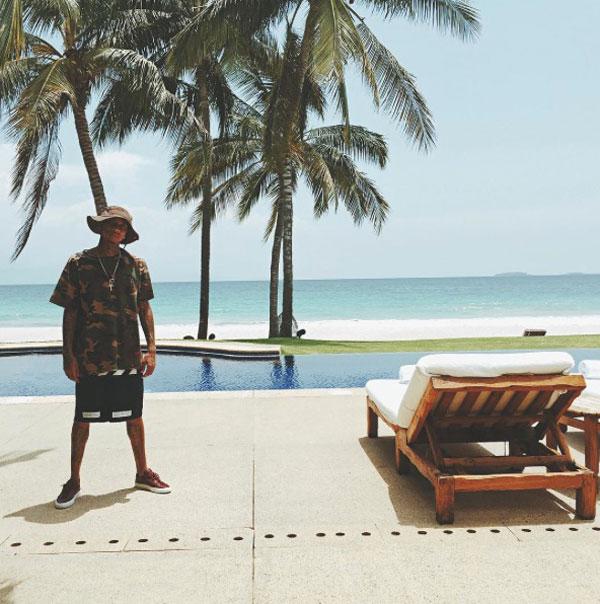 Tyga dressed in camouflage while Kingin in Mexico with his teen queen Jenner, but the rapper did not exactly stay hidden and posted this solo shot standing alone by an empty lounge chair.
Article continues below advertisement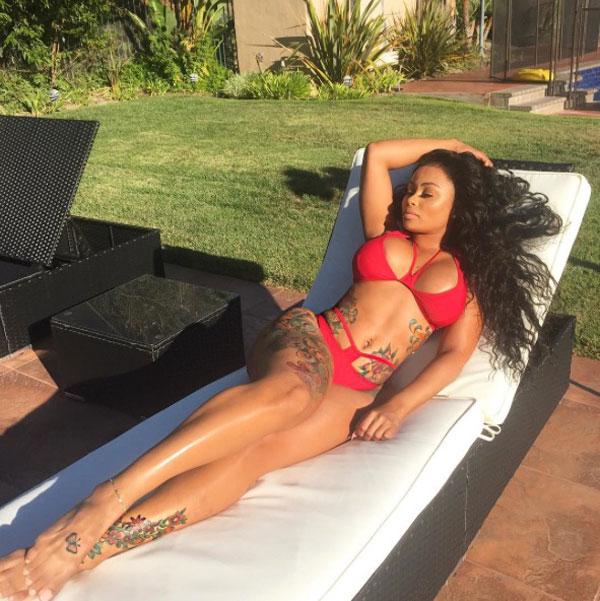 Fans who follow the party of three's messy drama know that Tyga's lounge chair reference could have been a subtle dig aimed at his baby-momma ex, who caused quite a stir a week ago when she posted this scorching hot bikini photo while sprawled across a lounge chair of her own. In the caption she wrote (seemingly to Tyga!), "I know u Miss me ?"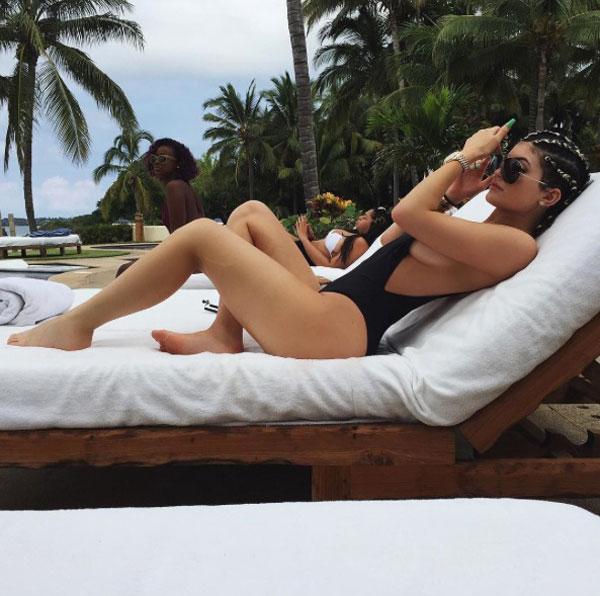 Jenner took a break from posing for photographers on the beach to take a photo of herself. But this selfie had a purpose! She captioned a photo of herself lounging on … wait for it… a lounge chair along with a caption written for her rapper boyfriend, which read, "Relax with meeee." Obviously, Tyga does not intend on going back to Blac anytime soon.
Article continues below advertisement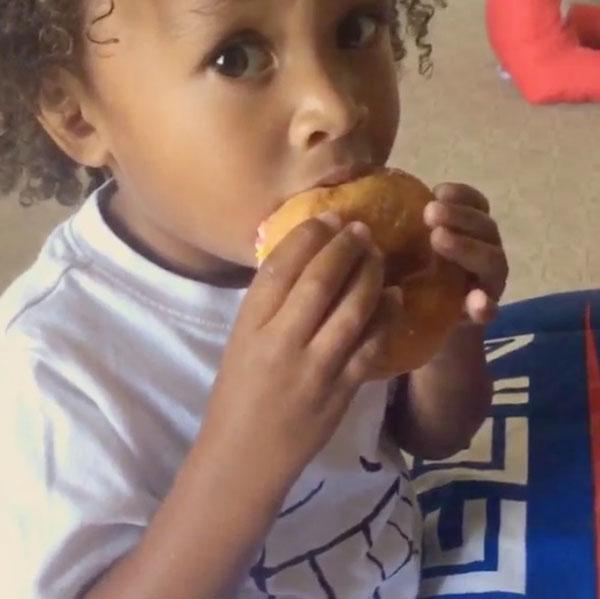 Meanwhile, back in the states, Blac Chyna was watching after the son she shares with Tyga, King Cairo. The controversial best friend of Amber Rose made sure to let her estranged ex know that King was really enjoying his time with his mom.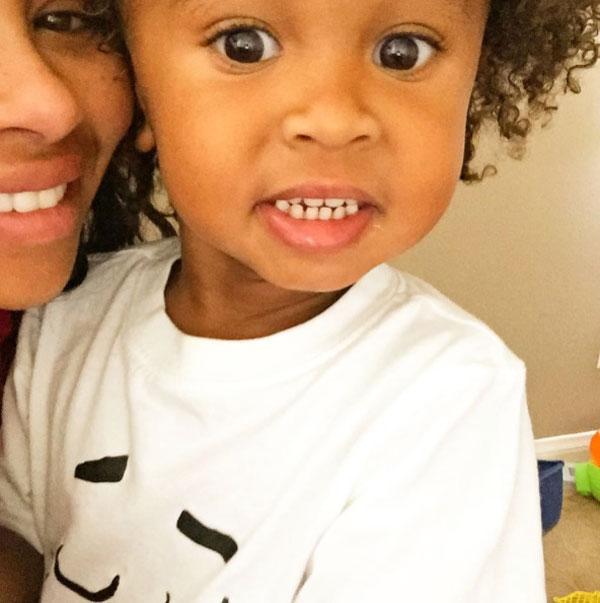 Blac Chyna made sure to include a photo of the little tyke showing his daddy the family life he's missing out on.
Article continues below advertisement
Rewind just a few days, and it was the day Jenner turned 18 years old. But instead of acting like an adult and ending the feud, she blew out her birthday candles on top of a cake that called to mind Blac Chyna's hateful post about her overly-inflated lips several months ago.
Adding fuel to the fire, Tyga made sure to follow-up the birthday insults to Blac Chyna by sharing an indecent photo of his legal lady looking like she is getting ready to take it all off while.
Article continues below advertisement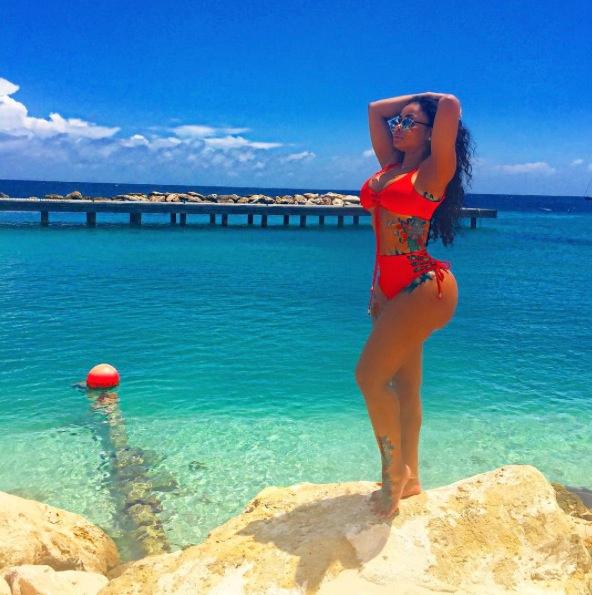 Anything Jenner can do, Blac can do better! Tyga's ex shared this photo showing that she can strike an even-more-jawdropping pose than her younger nemesis.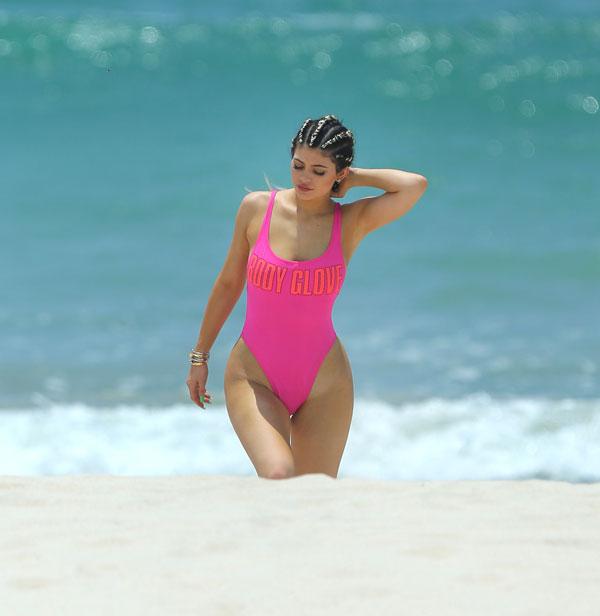 Of course, it didn't take long before Jenner caught on to Blac Chyna's not-so-clever bikini battle.
Article continues below advertisement
As RadarOnline.com has reported, the feud all began when Jenner showed off a blinged out watch that two-timing Tyga got for her while they were in the early stages of dating.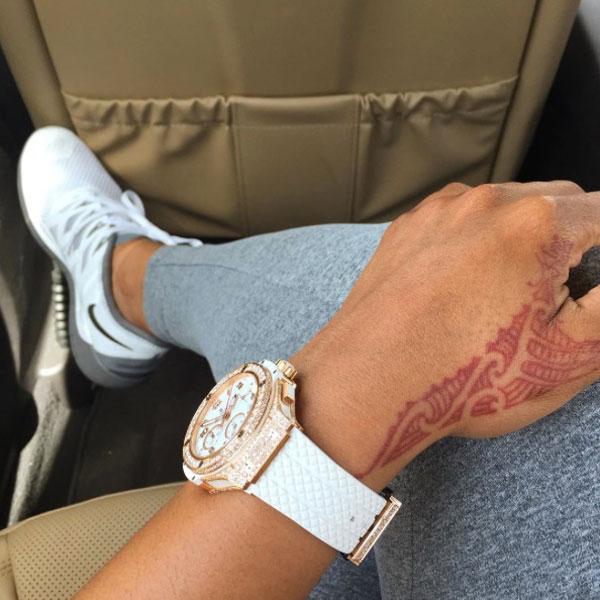 Time and time again, Blac Chyna has made it known that she got the same watch, too. However, she has moved on from the catty watch fight because she apparently has upgraded to an even more expensive time-teller.
Article continues below advertisement
On Jenner's birthday, she shared many photos of her latest photo shoot and while donning a variety of looks, somehow squeezed herself into this lung-crushing corset.
So what does Blac Chyna do? Of course, she shows her nemesis how to truly rock a corset!
Article continues below advertisement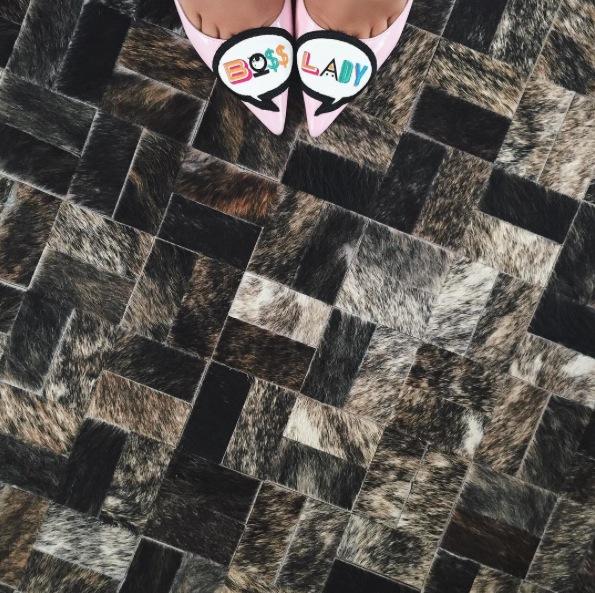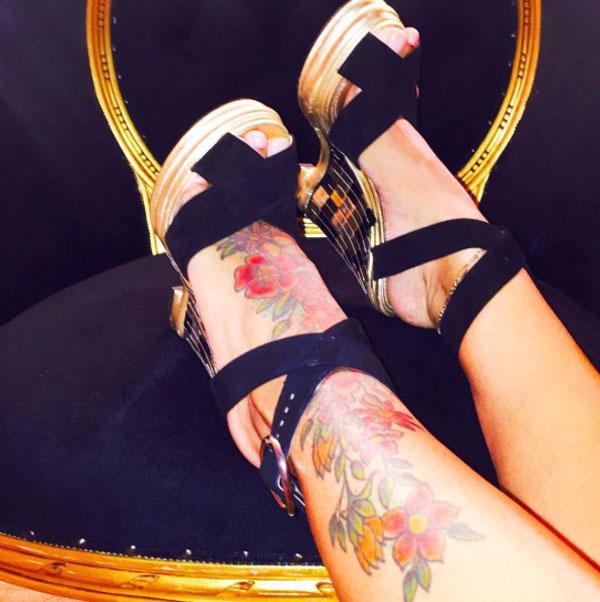 Jenner may be the boss with her new cornrows, but Blac definitely is not shooing off anytime soon!