Trouble In Paradise? Ben Affleck And Jennifer Garner Look Unsettled After Church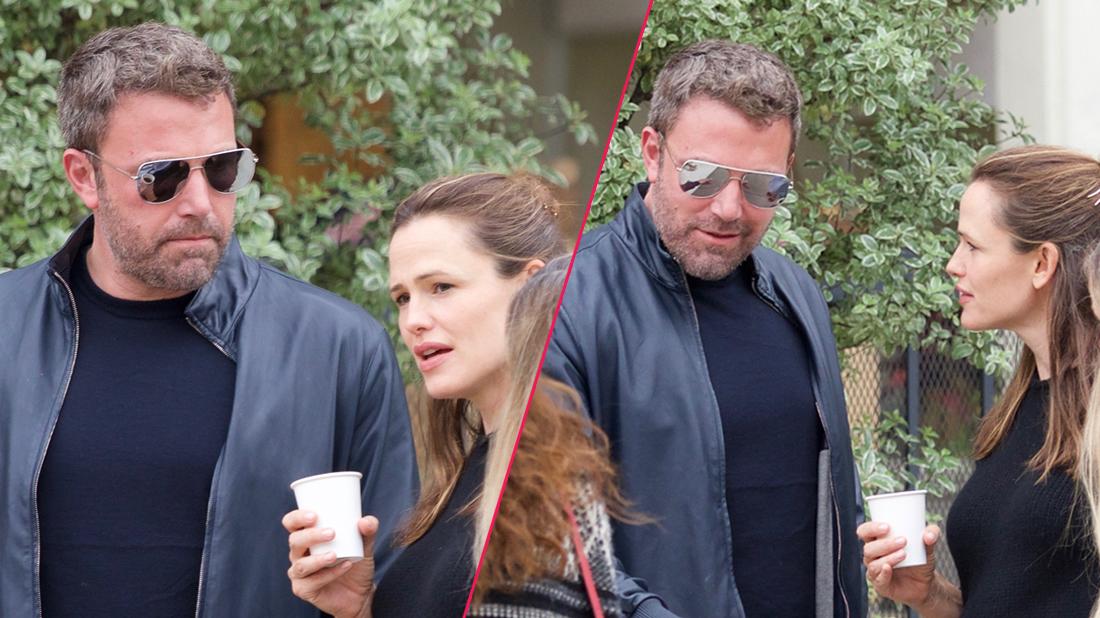 Jennifer Garner and Ben Affleck met up at church again as they continue to co-parent after their divorce, but the amicable exes were without their usual smiles.
The stars are known for their religious outings, and Sunday, April 28, 2019 was no exception as onlookers saw the split up couple with their three kids, Violet, Seraphina, and Samuel at the house of worship.
Despite sticking to their normal routine, however, Affleck appeared to be a bit grim in his recent outing with Garner, and it's not the first time he looked uneasy.
Article continues below advertisement
A source told Us Weekly they may already be talking marriage.
Affleck has had an on-again, off-again romance with Saturday Night Live producer Lindsay Shookus. RadarOnline.com previously reported they discussed living together, but the two have unfortunately called it quits.
In the past, Garner and Affleck's Christian faith has helped them stay friendly as exes. Let's hope they can continue to work through any of the existing tension in their friendship.
In the meantime, scroll through RadarOnline.com's gallery for a look at photos of Ben and Jen's not so happy meetup.
Coffee Hour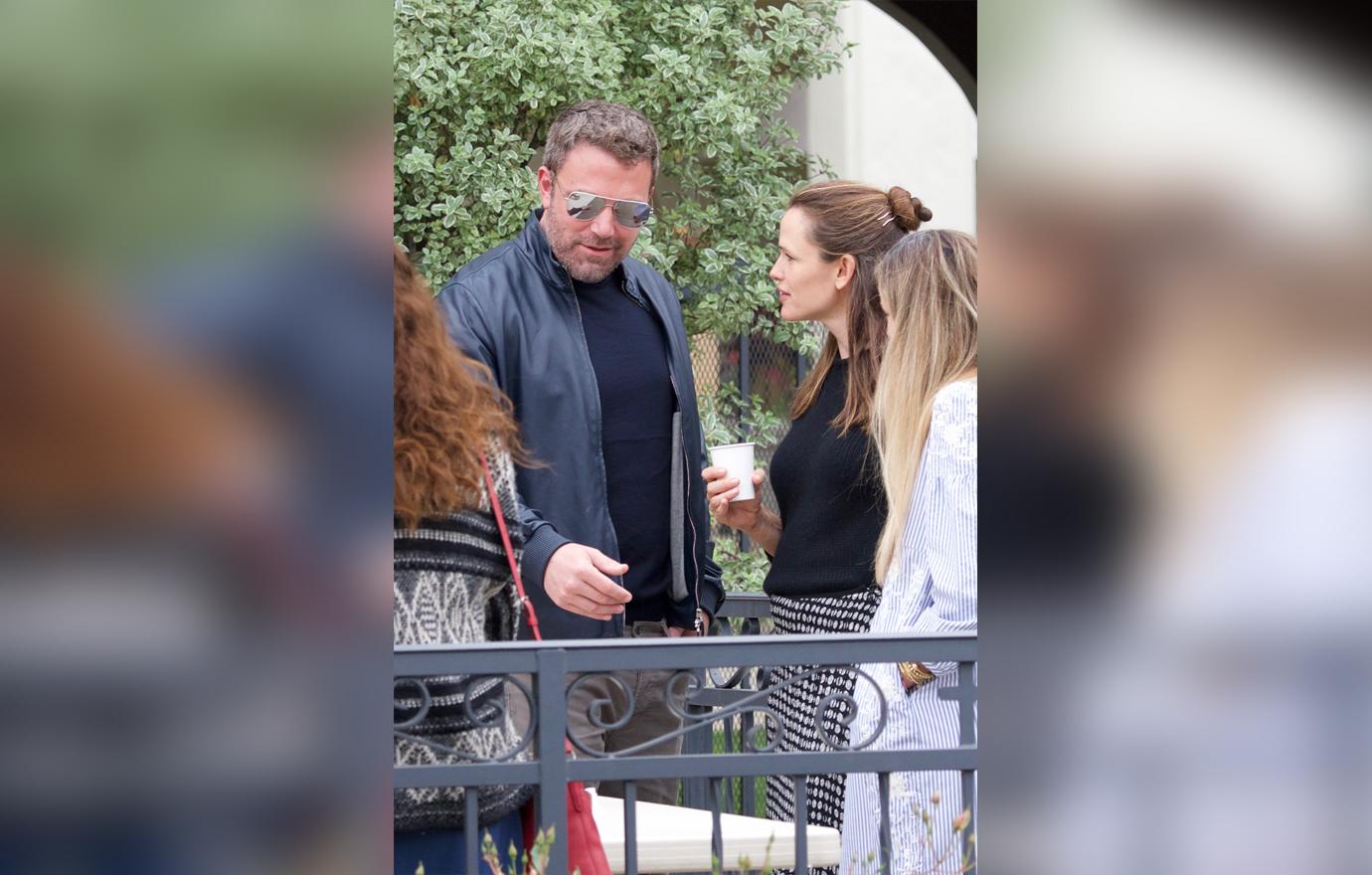 Affleck and Garner enjoyed church refreshments as they chatted with each other and friends.
Still Close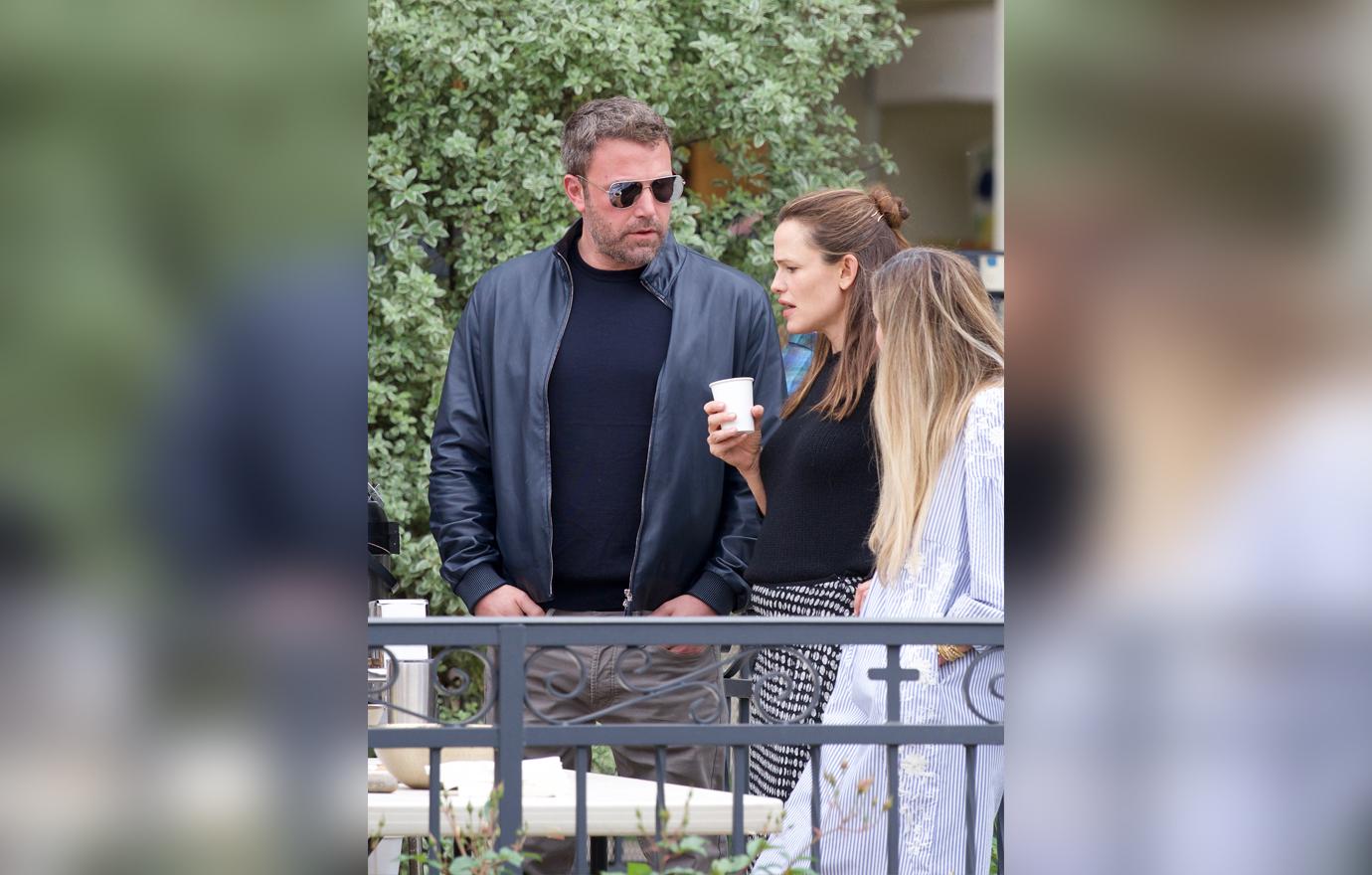 The movie stars conversed outside the church, but things appeared to be a bit tense this time. Affleck wore dark glasses and a leather jacket, while Garner looked prim and proper in her black sweater and checked skirt.
Article continues below advertisement
Nice To See You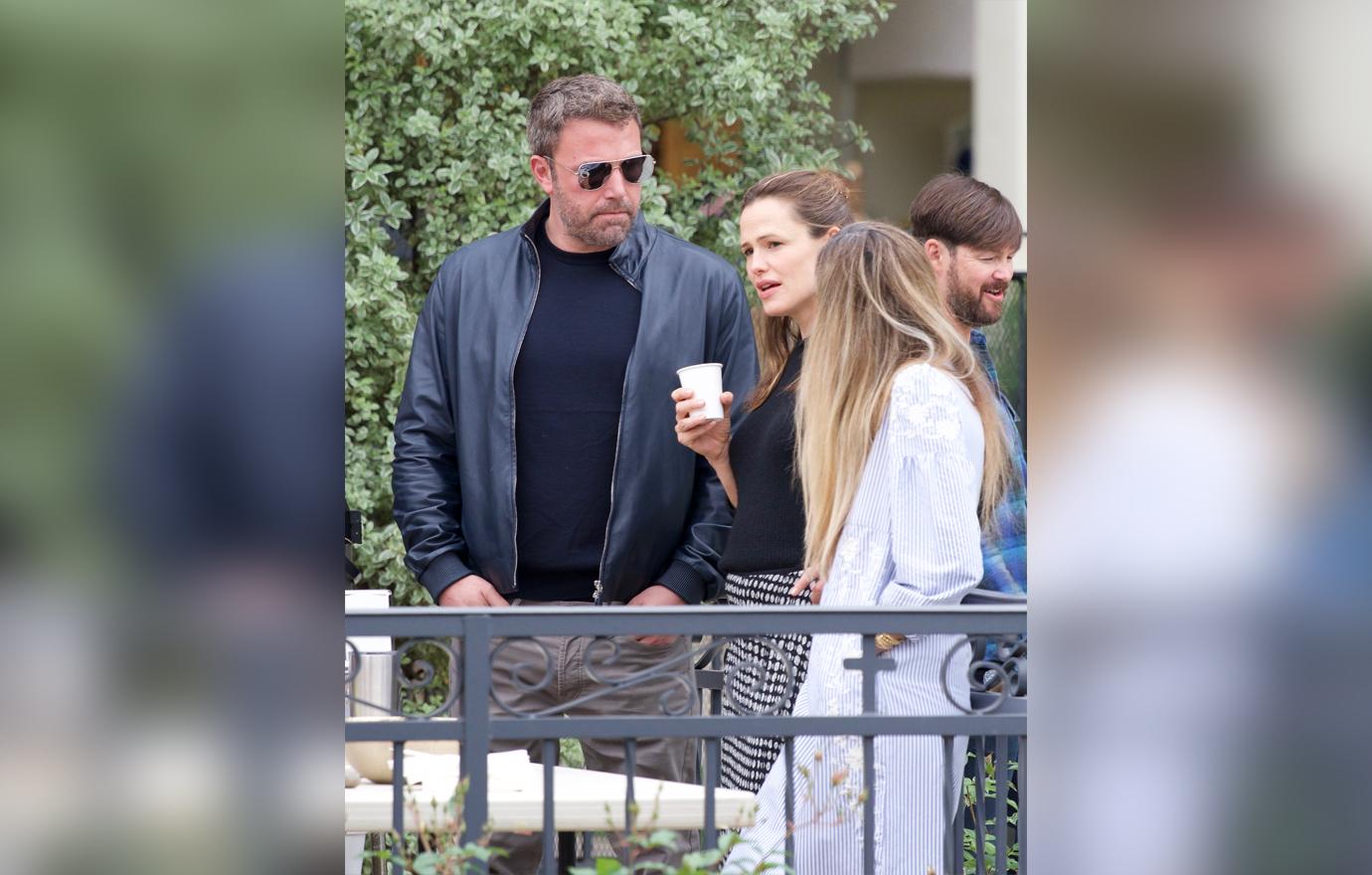 The two caught up with each other after attending services, but Affleck seemed a little bothered.
Article continues below advertisement
Friendly Wave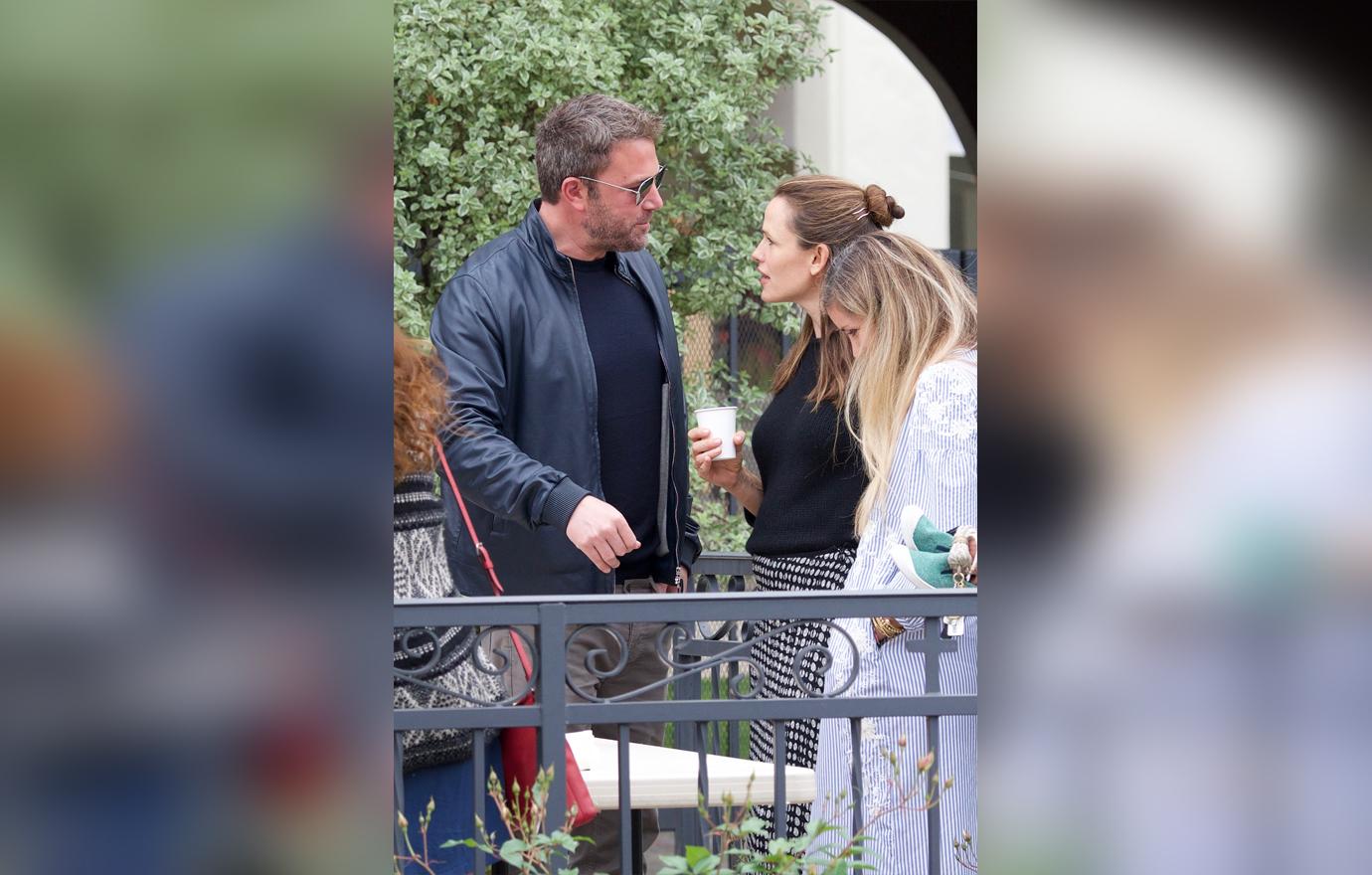 The two have a long history and Garner waved at her ex-husband as he left the church on his own.
Article continues below advertisement
Sunday Rest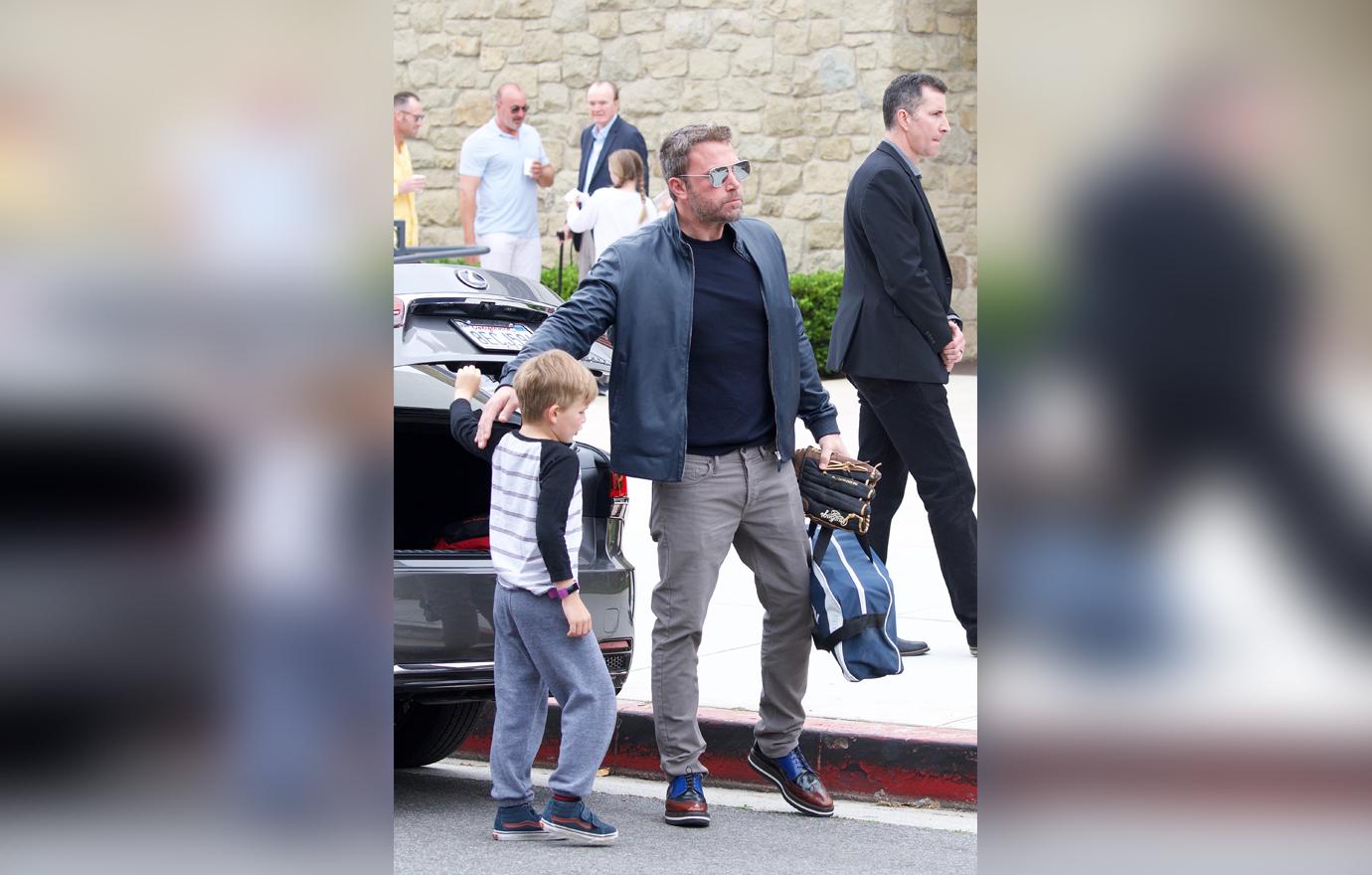 Affleck took some gear with him when he left.
Article continues below advertisement
See You Later!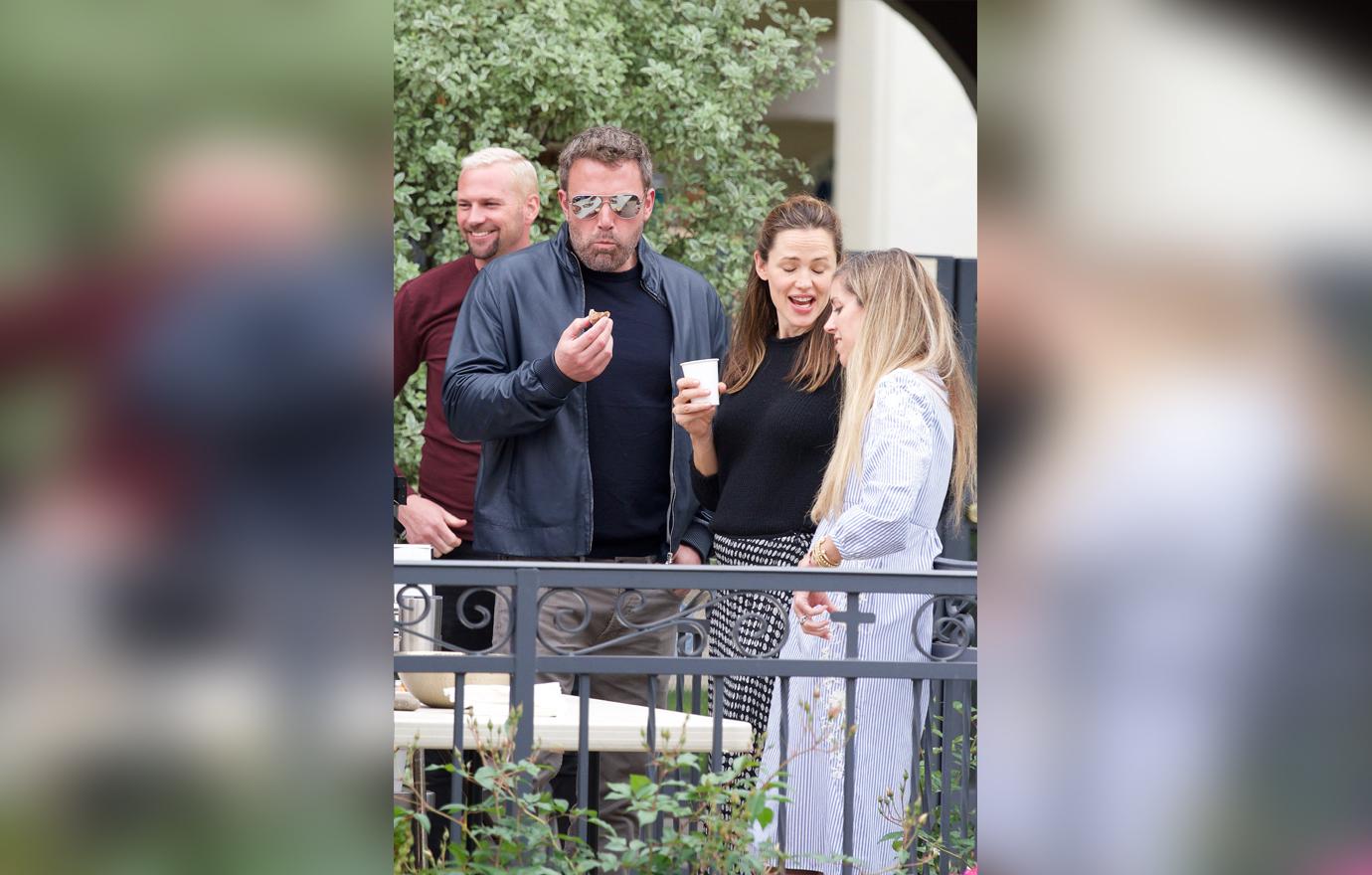 Garner and a female friend laughed as they bid the Argo hunk goodbye.
Article continues below advertisement
Sweet Parting Look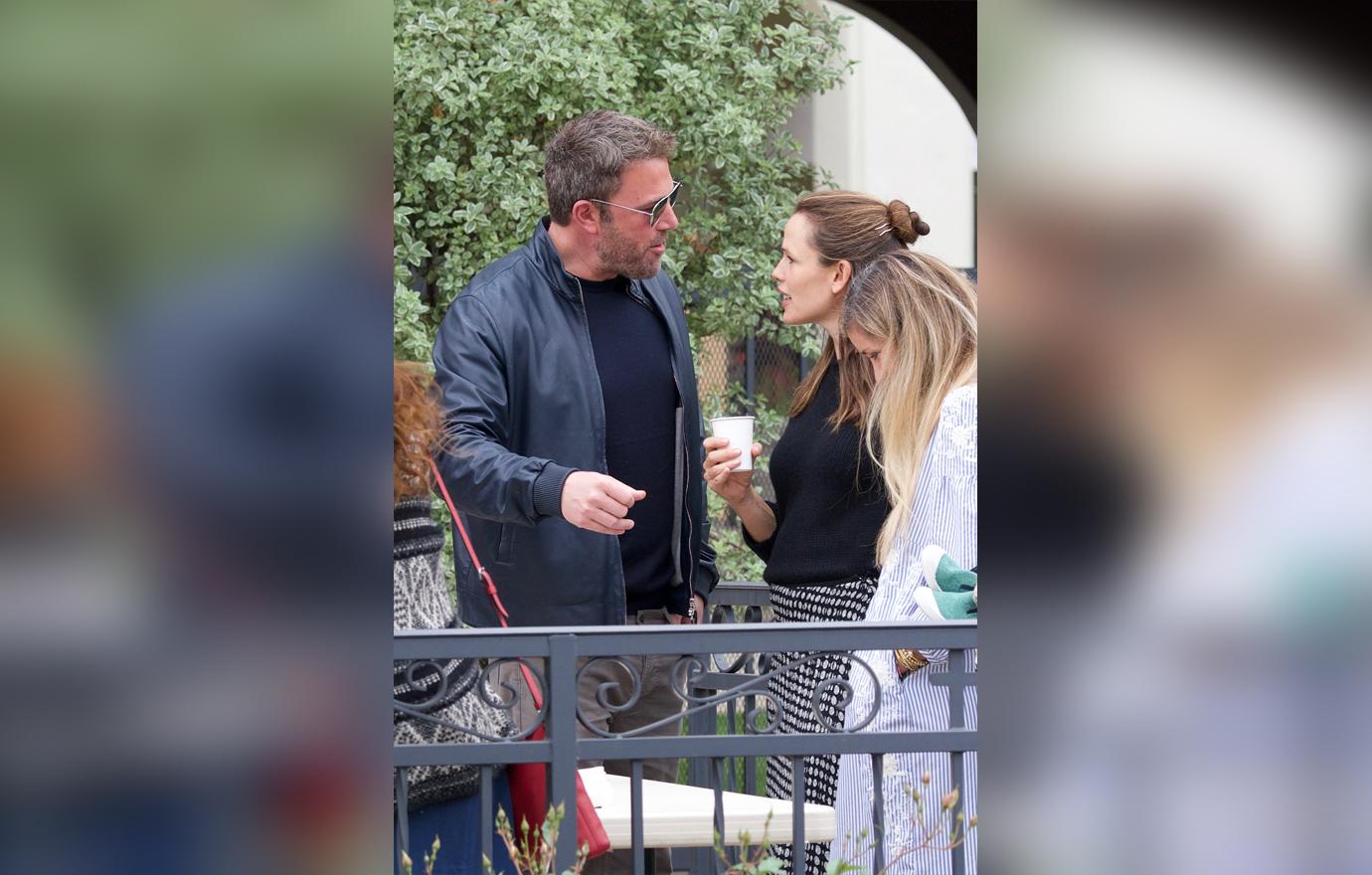 The Daredevil beauty has always been there for her troubled former spouse. Despite what may possibly be tension between the two, they honored their Christian faith and remain cordial with each other.