Marriage Shocker! Angelina Jolie Admits: 'Brad And I Have Our Issues'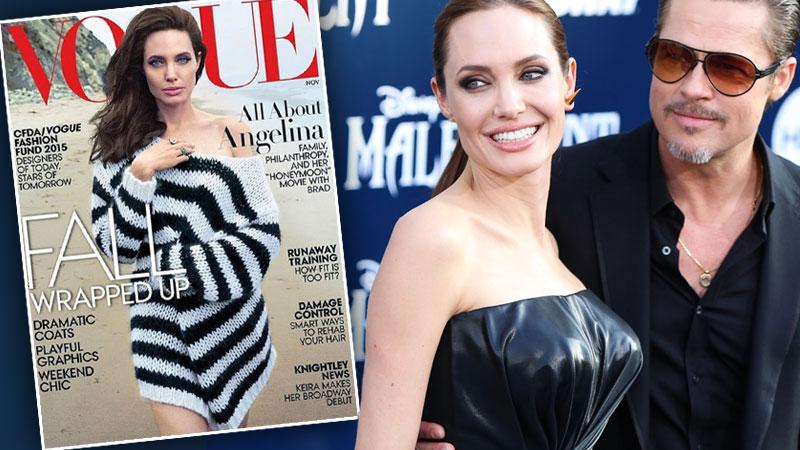 Eighteen months after Angelina Jolie and Brad Pitt's fairy tale wedding, reality has set in for the A-list couple, Jolie admits in a new interview.
Article continues below advertisement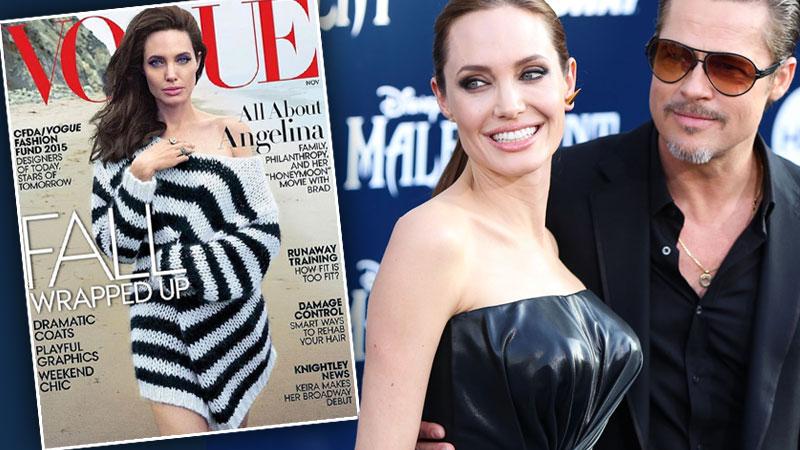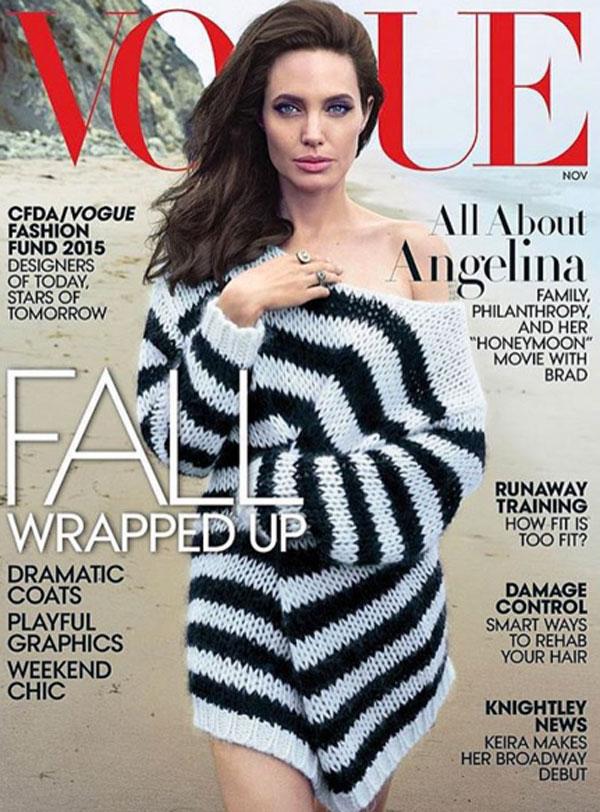 In the November 2015 issue of Vogue magazine, Jolie confesses, "Brad and I have our issues…"
Article continues below advertisement
In the next month Jolie Pitt and her husband Brad will be appearing in her film, By the Sea. But she acknowledges that the characters they play in the film don't resemble the Pitts' own personal lives. "If the characters were even remotely close to our problems we couldn't have made the film," she says.
Meanwhile, Jolie's personal life and health haven't been easy to deal with over the past few years, as she has had not only her uterus removed, but her ovaries as well, in attempt to avoid getting cancer. "It's hard," she says. "They are not easy surgeries. The ovaries are an easy surgery, but the hormone changes… interesting."
Article continues below advertisement
She revealed she has already gone through menopause as a result of her surgeries. "We did joke that I had my Monday edit," she says. "Tuesday surgery. Wednesday go into menopause. Thursday come back to edit, a little funky with my steps."
And in spite of everything, Jolie continues to travel the world to work on her humanitarian efforts. But unfortunately, her whole crew doesn't always travel with her. "The kids that don't want to go don't go," she says.
Article continues below advertisement
So in order to focus on her family in between her hectic life, she sets aside pieces of time to spend with her children. "I schedule individual time with each of the kids like a crazy person," she says.
As for acting? She's not sure how much longer she will remain in front of the cameras. "What a crazy job!" she says. "I'm almost enjoying it more now that I see it as something I've been fortunate to be part of. Maybe in the next few years I'll finish being in front of the camera. I'll be happier behind it."