Making A Point? Angelina Jolie Advocates For Women Amid Nasty Brad Pitt Divorce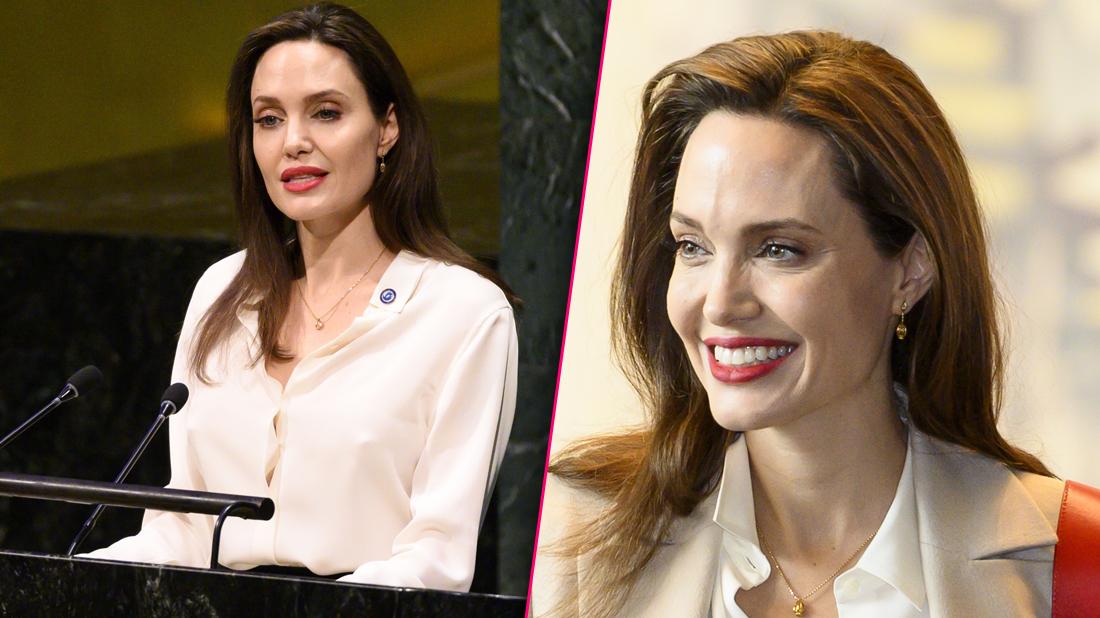 Angelina Jolie addressed the UN on behalf of women on Friday, March 29, 2019 amid her bitter divorce from Brad Pitt.
The star, 43, showed her feminist passion in a speech in New York City, asking the United Nations members to consider "the perspective of women."
Jolie has gone through a lot in her personal life. As RadarOnline.com readers know, her and Pitt's long and nasty divorce is still dragging on.
Article continues below advertisement
Recently, it was reported that the two are planning a deal that will officially declare them single and not legally married while they're still going through their divorce.
They want to be named single while they continue to hash out separation of property and a permanent custody order for their six kids.
And it's clear that Jolie showed a new sense of freedom in her stunning appearance at the UN.
Scroll through Radar's gallery for more!
Making A Statement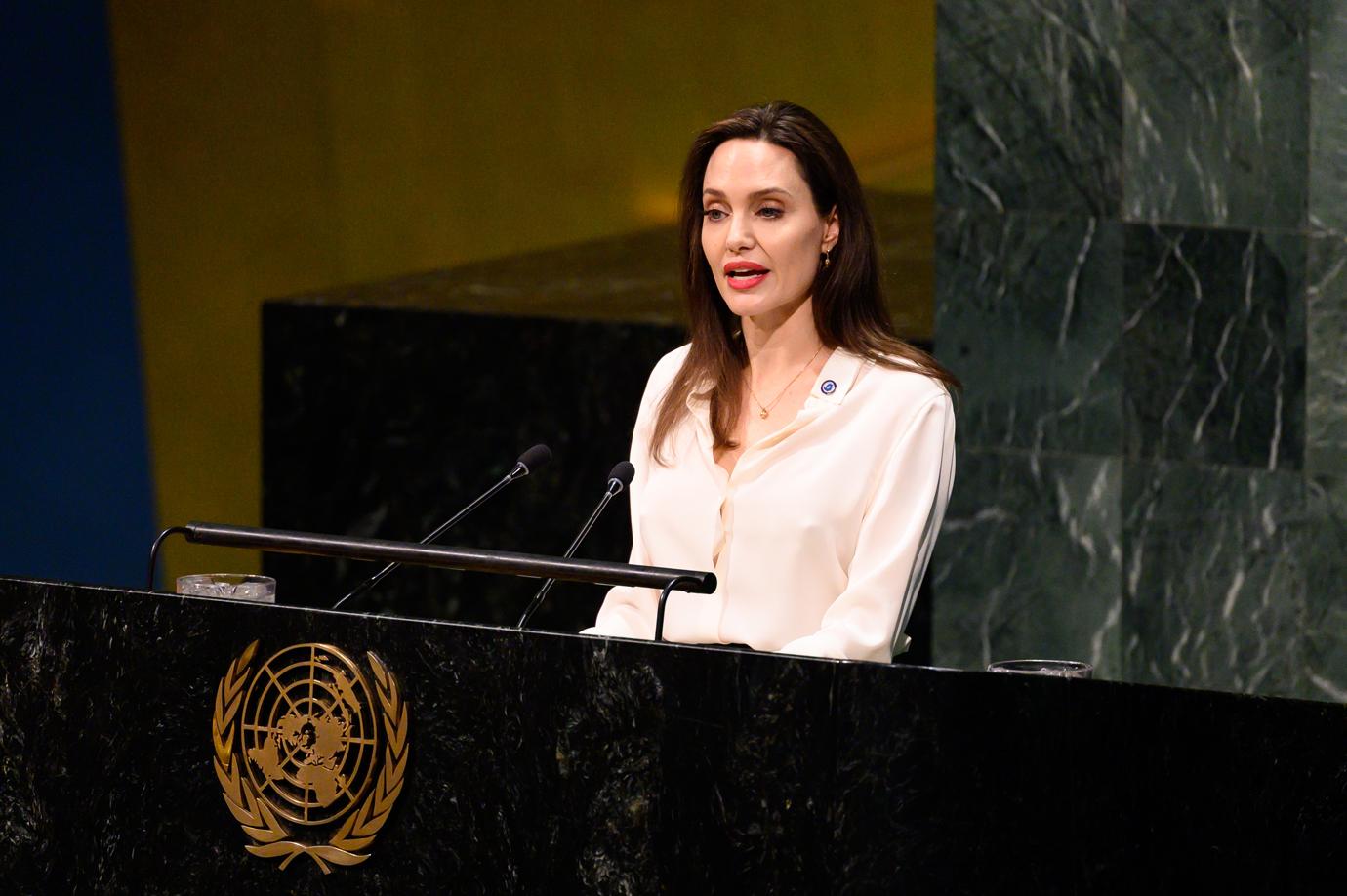 Humanitarian Jolie took the stage at the United Nations in style, sporting a Ryan Roche coat and Cartier jewelry.
Article continues below advertisement
Spellbound Crowd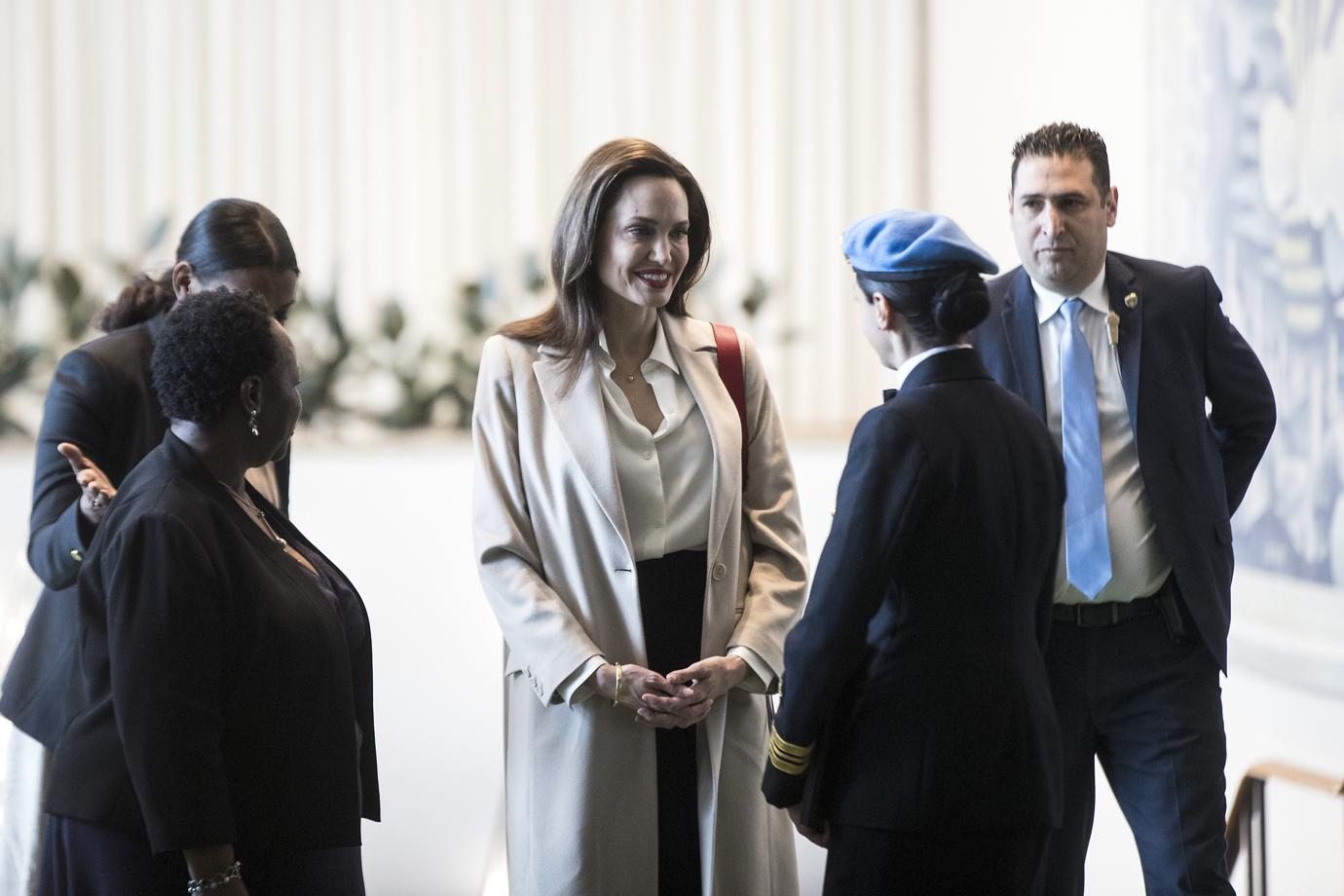 Jolie used all her star wattage standing in front of the world leaders. She said, "Around the world there are countless examples of women rising, taking leadership, taking their destiny into their own hands, inspiring all of us. But women and girls are still the majority of the victims of war. Women are at the absolute epicenter of modern conflict, in the worst possible sense."
Article continues below advertisement
Working For Women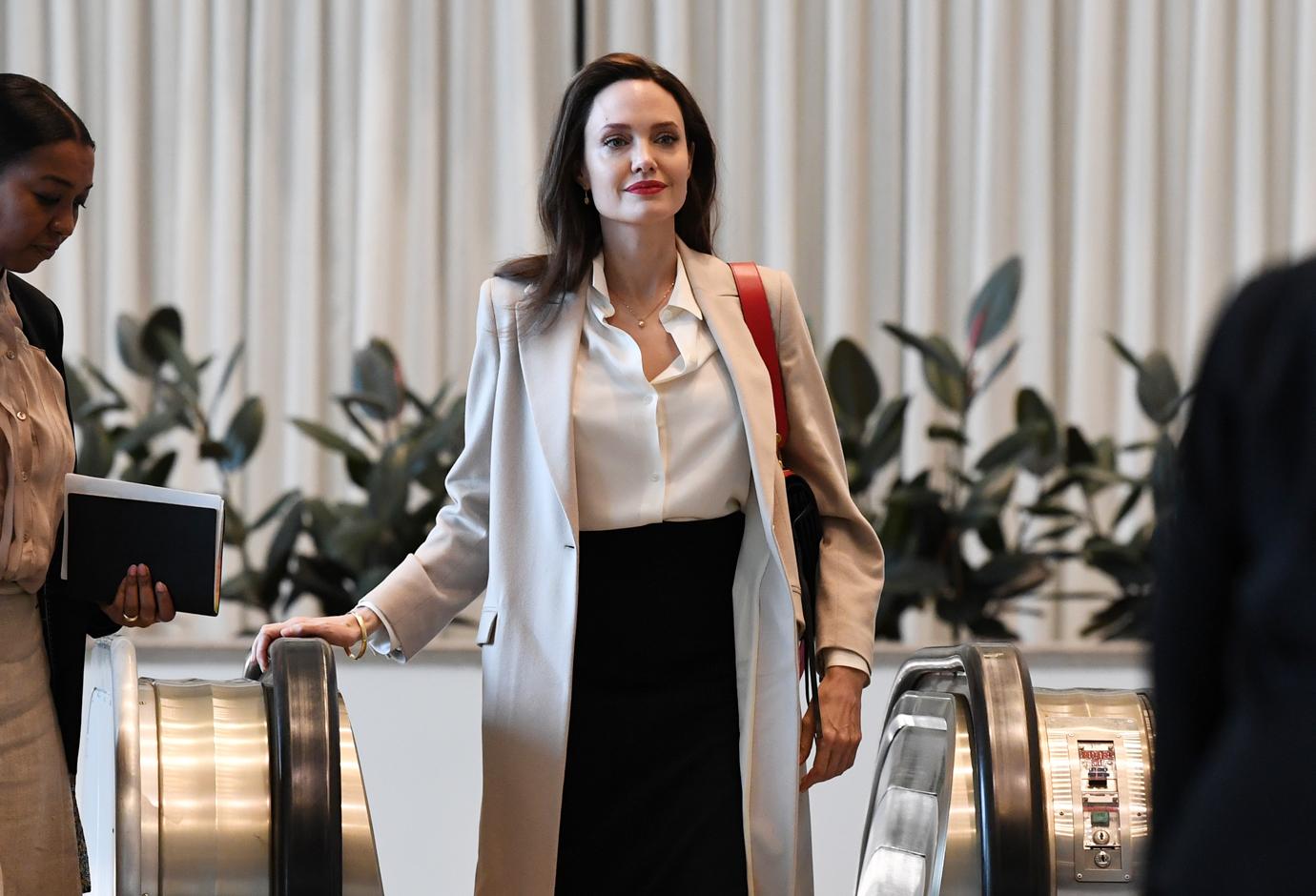 The Tomb Raider star told the UN that she wanted women to be in charge of their own destinies around the world. Jolie said, "Think of how much more we could achieve with women's equal participation in all aspects of society. Not at the expense of men, but alongside men, because we are all partners in this life."
Article continues below advertisement
On Her Own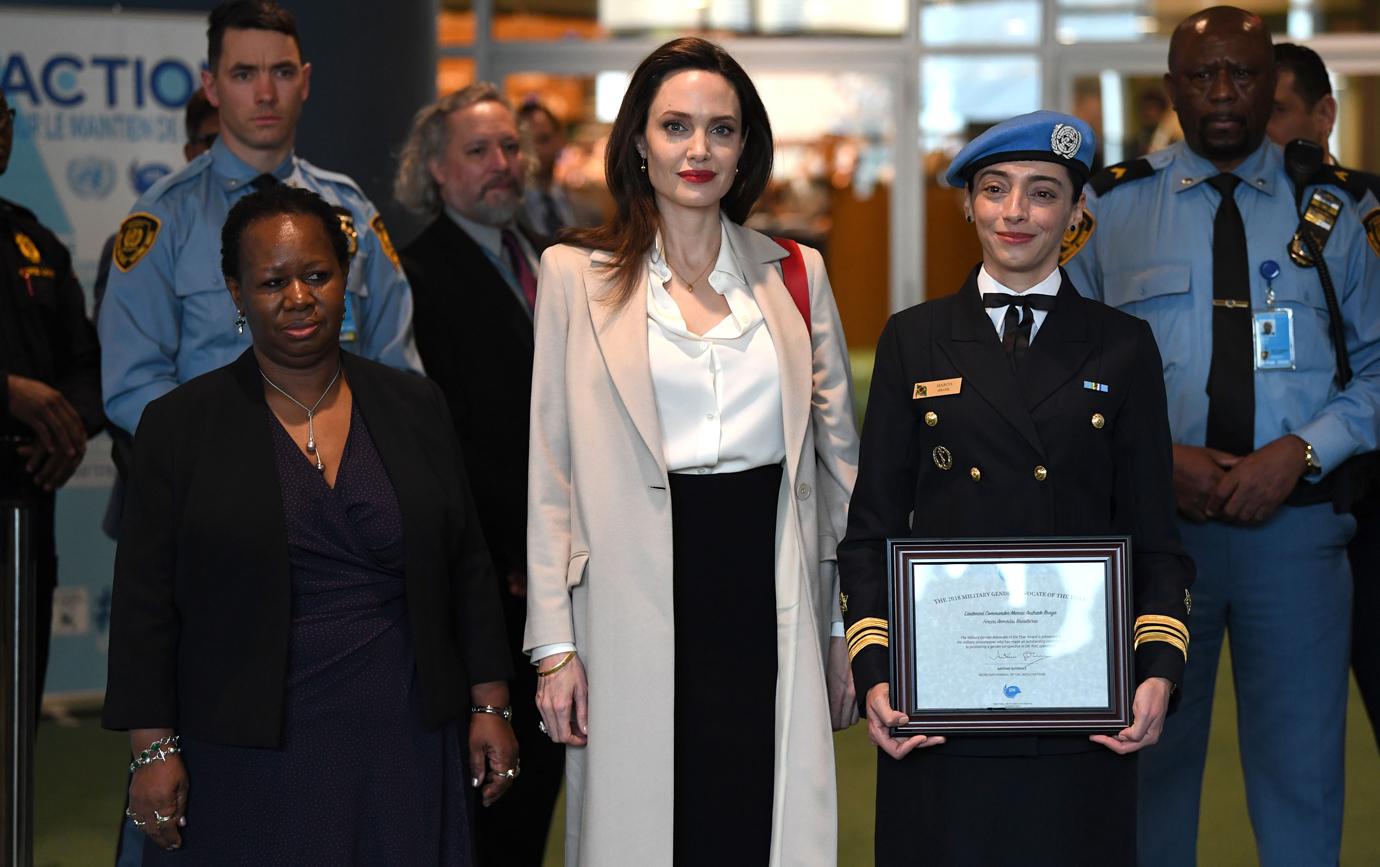 Jolie has always been a humanitarian, and seems even stronger in her resolve now, after her split from Pitt, father to her their six kids. She was appointed UN High Commissioner for Refugees in 2012 and has been working with the agency for 18 years.
Article continues below advertisement
Moving On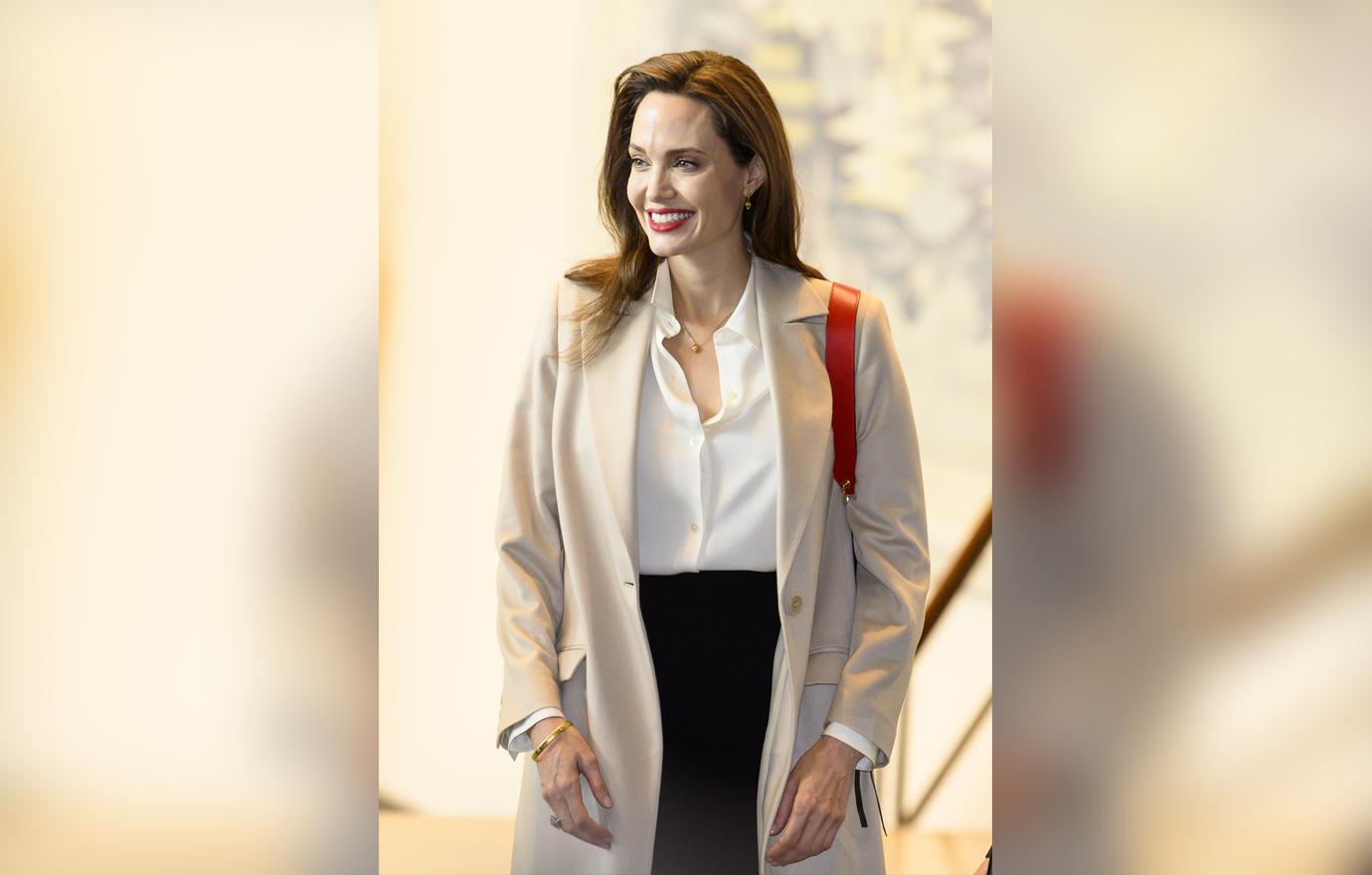 Neither Jolie nor her ex Pitt has a new significant other, although he shocked onlookers by recently attending ex-wife Jennifer Aniston's 50th birthday party in Los Angeles. Jolie has moved on, spending lots of time with their children and working for the greater good.
Article continues below advertisement
Fight Continues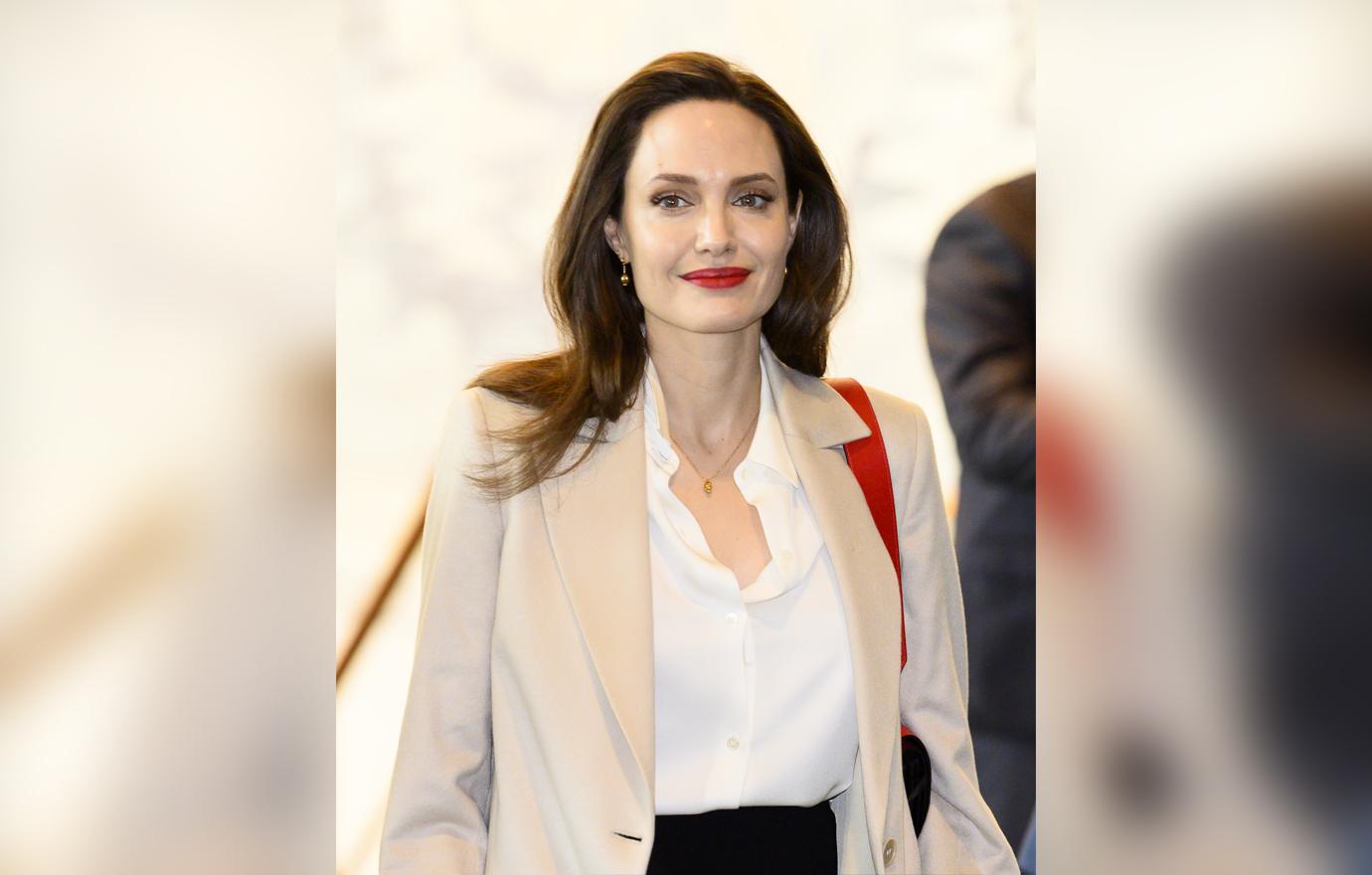 Article continues below advertisement
War Details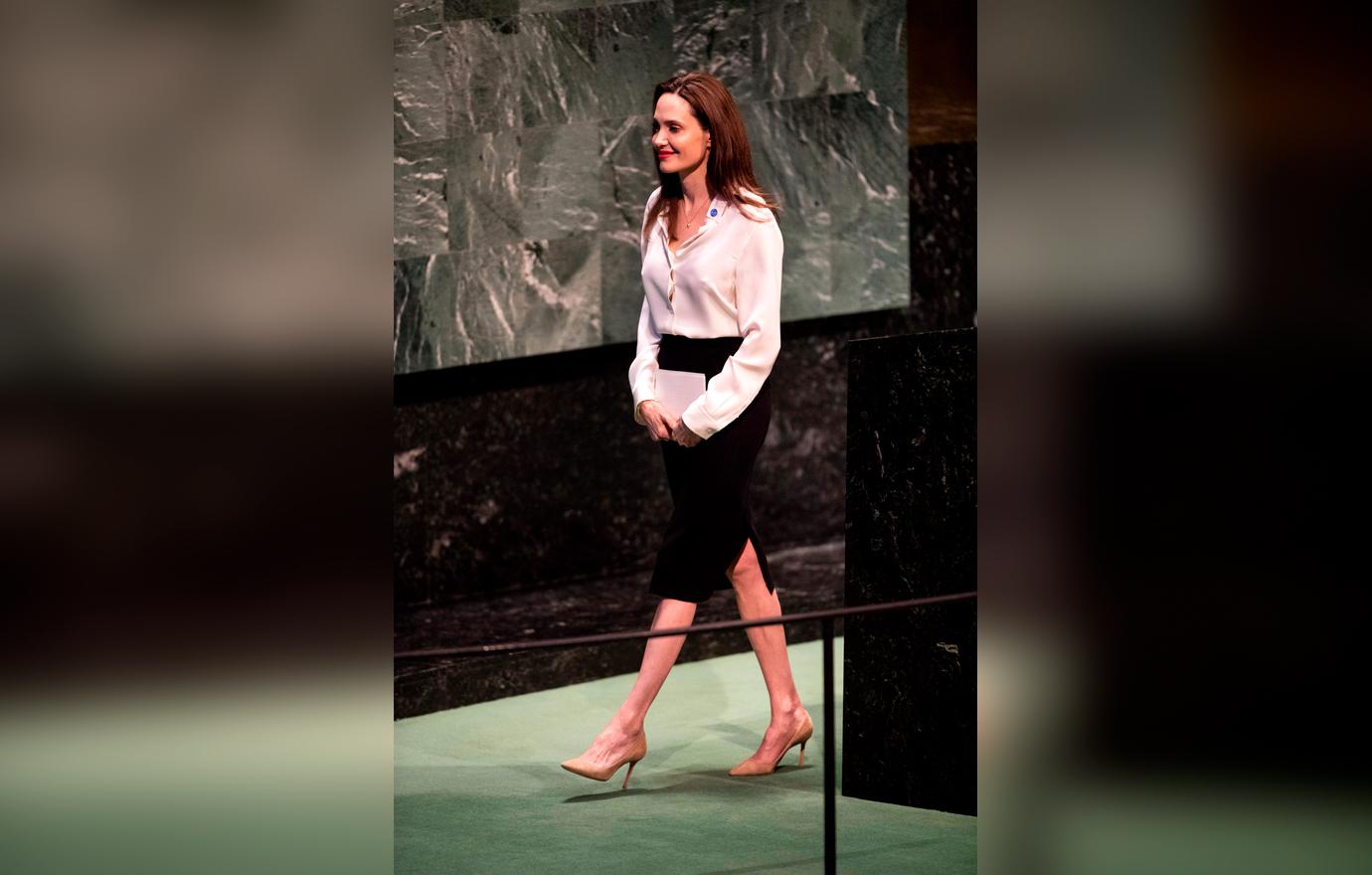 During Jolie and Pitt's vicious dispute, Jolie accused Pitt of not paying her enough child support but the actor blasted back, saying he actually gave her a loan of $8 million to buy her L.A. mansion plus an additional $1.3 million for their children.  Late in 2018, however, the two called a cease fire, reaching an interim custody arrangement.
Article continues below advertisement
Saving The World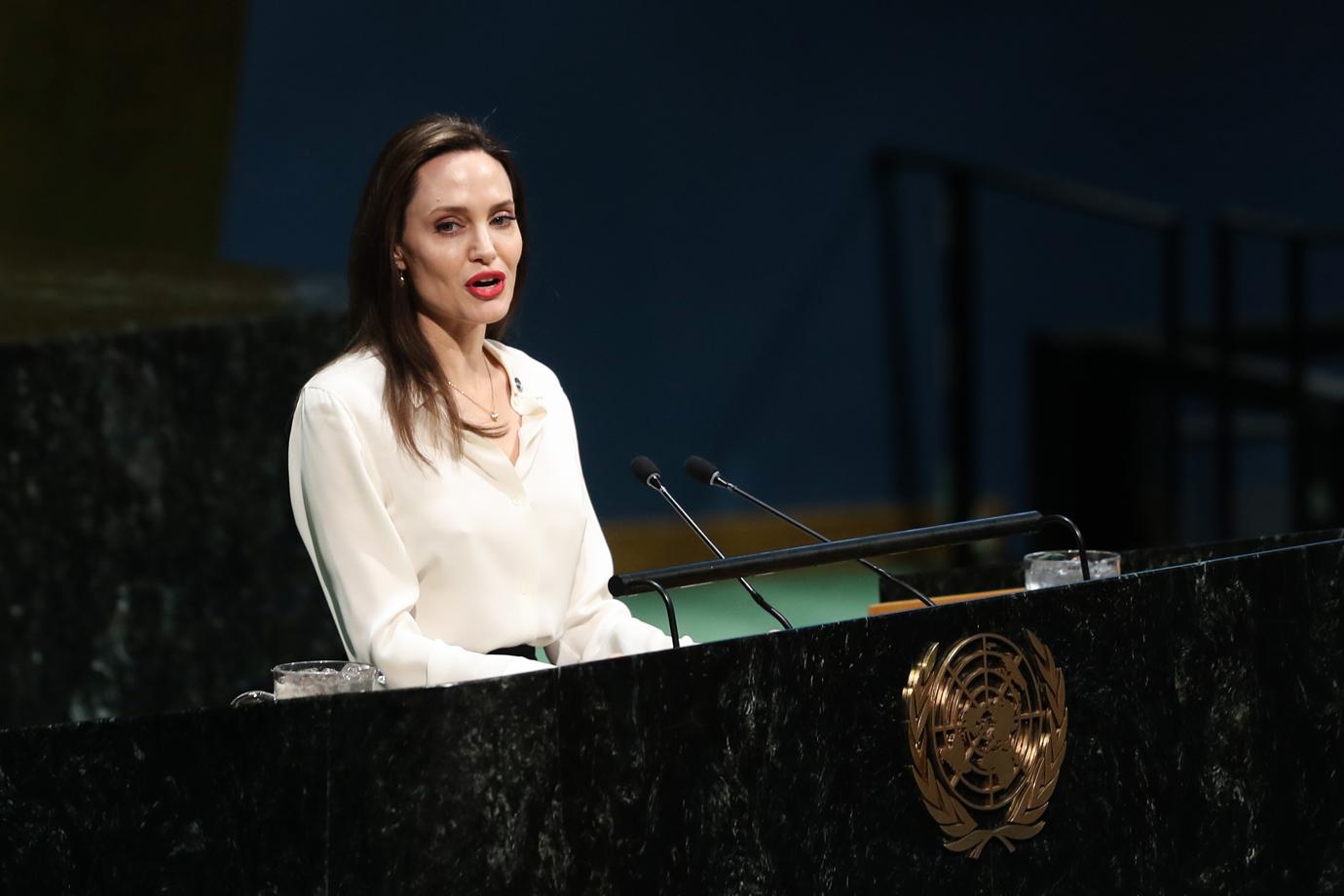 Jolie concluded her speech on Friday by telling the UN dignitaries, "We fall, we fail, we lose our way, often when we're made to feel afraid, but in our moments of strength and clarity we know that all people are in fact equal. We know that while we can and should be proud of who we are individually, we are a part of a global world and we know that we are supposed to come together in defense of something greater than ourselves."