Exclusive
Arrests, Knife Attacks & Dealing Drugs: Inside Amy Schumer's Dark, Painful Past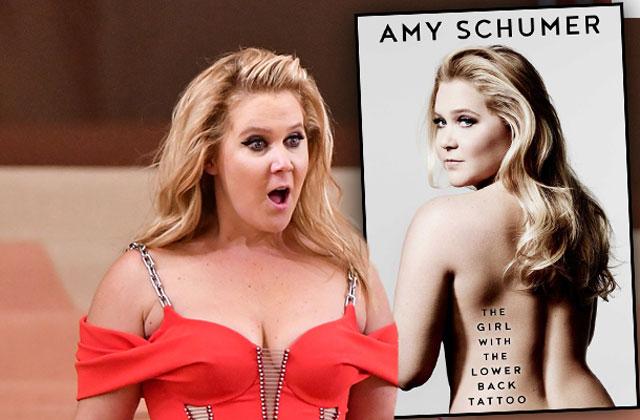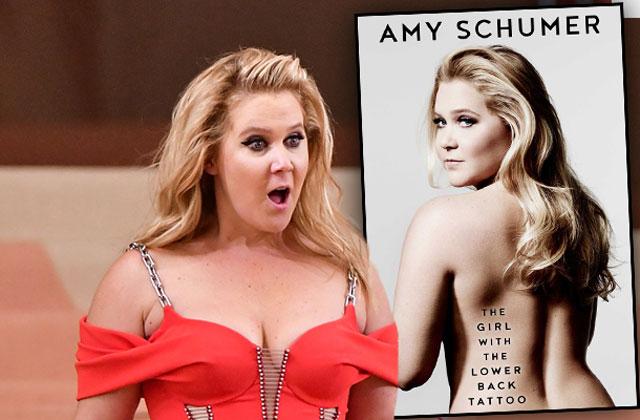 Amy Schumer may be the funniest woman in the world, but the superstar's life hasn't been all laughs. The Trainwreck actress, 35, reveals her most painful moments in her new memoir, The Girl with the Lower Back Tattoo.
Article continues below advertisement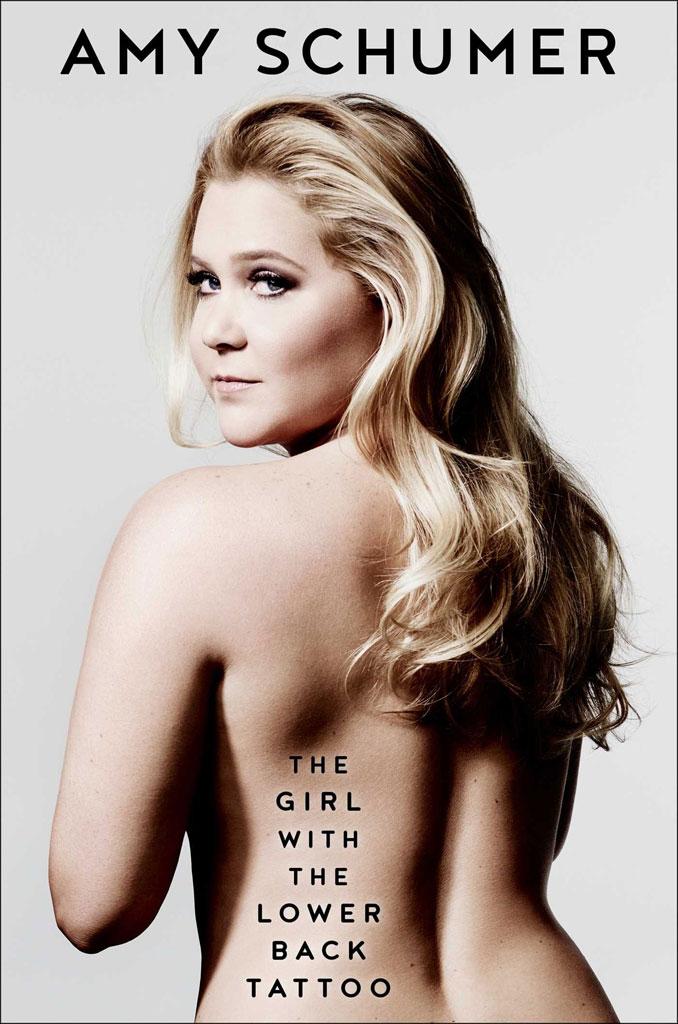 After her parents lost their fortune in the furniture business, Schumer found herself dead broke — and seeking unconventional ways to get by as a college student. In addition to teaching fitness classes, "I sold a little weed and shoplifted from department stores too…oops," she wrote. But she wasn't a natural. "I was the worst drug dealer ever. I would run out of baggies and have to use entire Hefty garbage bags for the smallest amount of weed," she added.
Amy Schumer attends at the Narciso Rodriguez runway show NYFW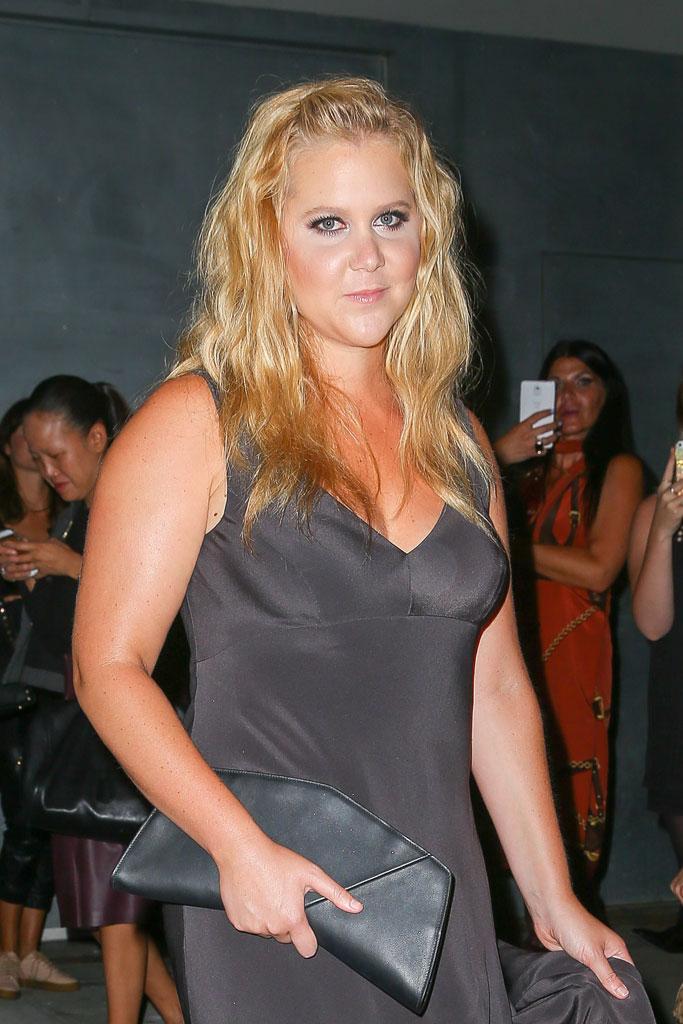 Amy's father, who now suffers from advanced multiple sclerosis, was a hard drinker during her childhood. "I only later found out that my dad was as serious an alcoholic as they come," she confessed. "He needed to go to detox several times when we were children. To his credit, he was clever with his addiction. He only drank when he traveled or when we slept, so…all the time and every night."
Article continues below advertisement
Amy Schumer offers "disappointing lap dance" for MS charity.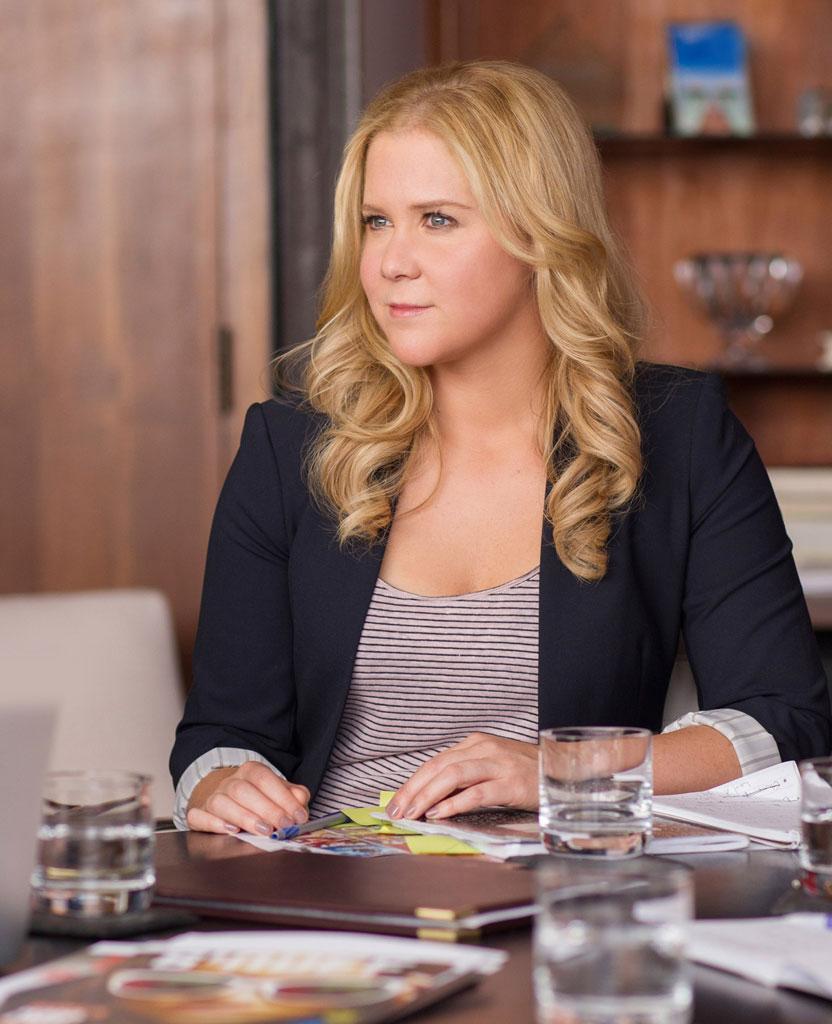 When her father first began experiencing symptoms of MS, he began to soil himself in public, leaving Schumer devastated. After one such incident at an amusement park, she claimed she "aged a decade in that moment." "The saddest realization I've had in my life is that parents are people," she summed up. "Sad, human people."
Article continues below advertisement
*EXCLUSIVE* Amy Schumer sneaks in a sandwich on 'Inside Amy Schumer' set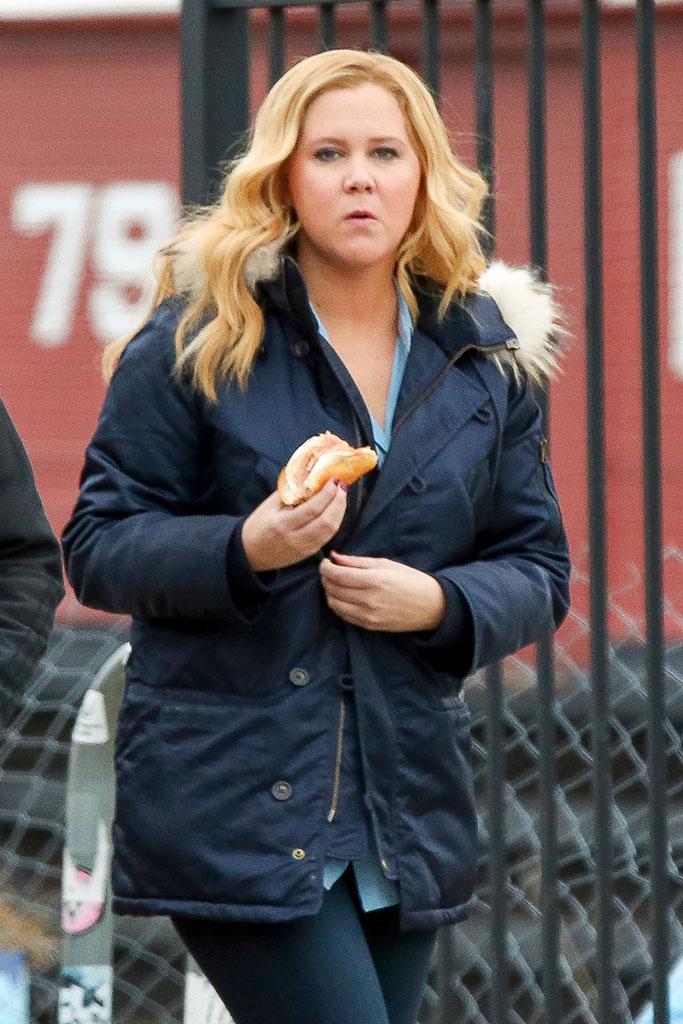 The comedienne claimed she lost her virginity in a boyfriend's sexual assault as a teen. "My first time didn't need to be perfect, but I would have liked to have known it was going to happen," she wrote. "Or been part of the decision. Instead, he just helped himself to my virginity — and I was never the same."
Article continues below advertisement
Amy Schumer speaks during protestors crash her book signing event in New York City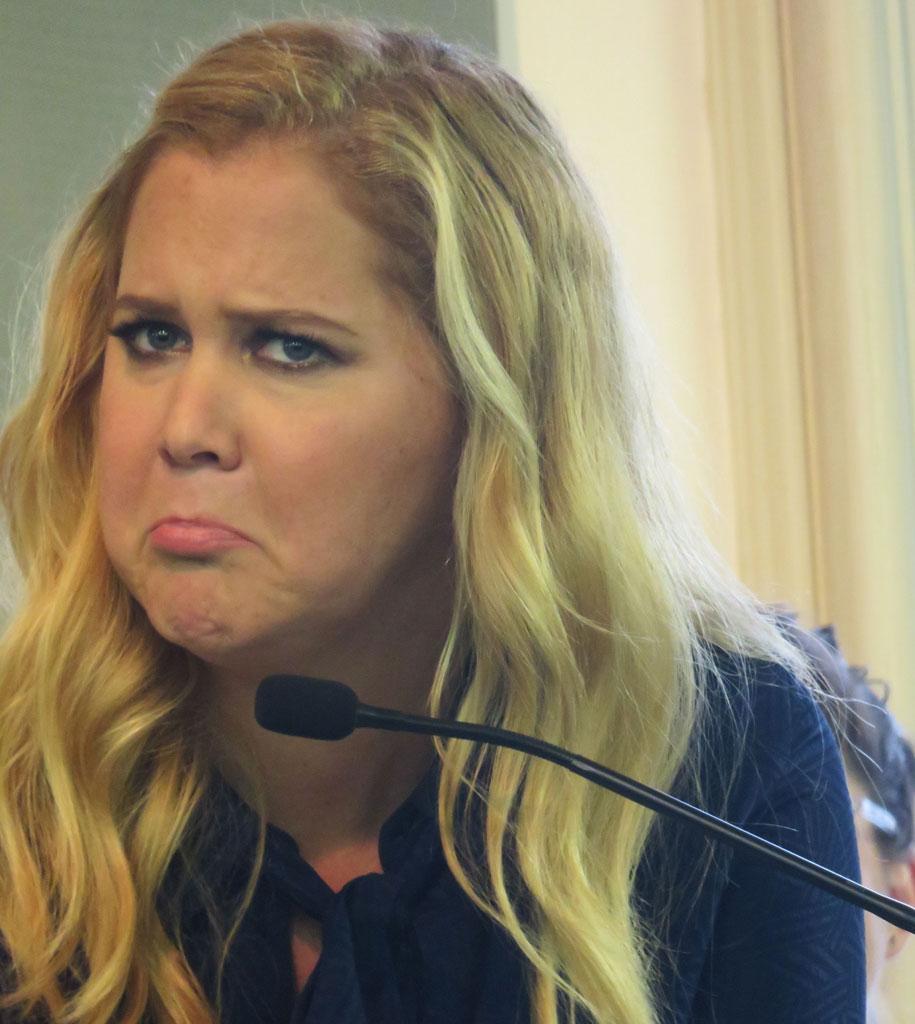 Schumer's teen antics eventually caught up to her when was arrested and charged with a felony for shoplifting at a Bloomingdale's department store. (She and sister Kim ended up being sentenced to community service, she said.) "I've graduated on to next-level hustle — making people laugh," she concluded. "It's hard work, without shortcuts."
Article continues below advertisement
"Manus x Machina: Fashion In An Age Of Technology" Costume Institute Gala – Outside Arrivals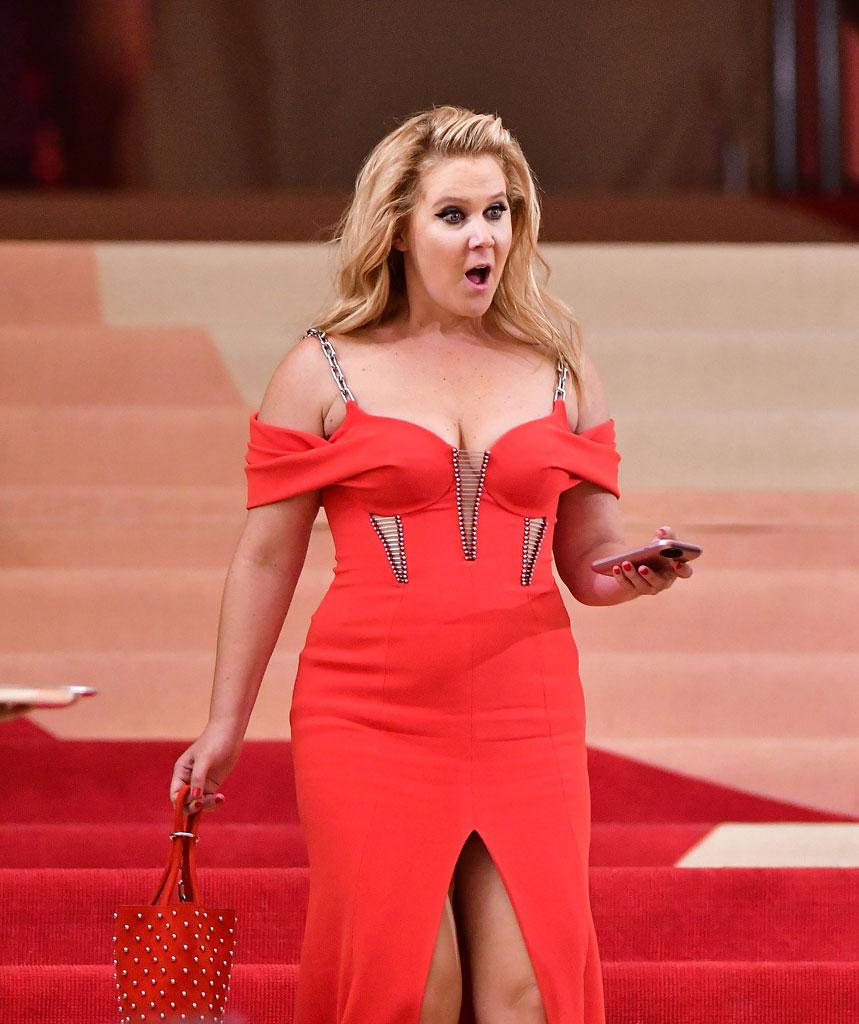 At just 18, Schumer found herself stuck in an emotionally and physically abusive relationship with a privileged "bad kid." After a night of drinking, he once pulled a butcher knife on her during a "violent outburst." "And that's when I was sure he was going to kill me," she wrote. It may sound clichéd, but I saw my life flash before my eyes. I thought, This is how I die? I can't believe it.'" Thankfully, she dumped him for good soon after.
Article continues below advertisement
Celebrity Sightings in New York City – February 29, 2016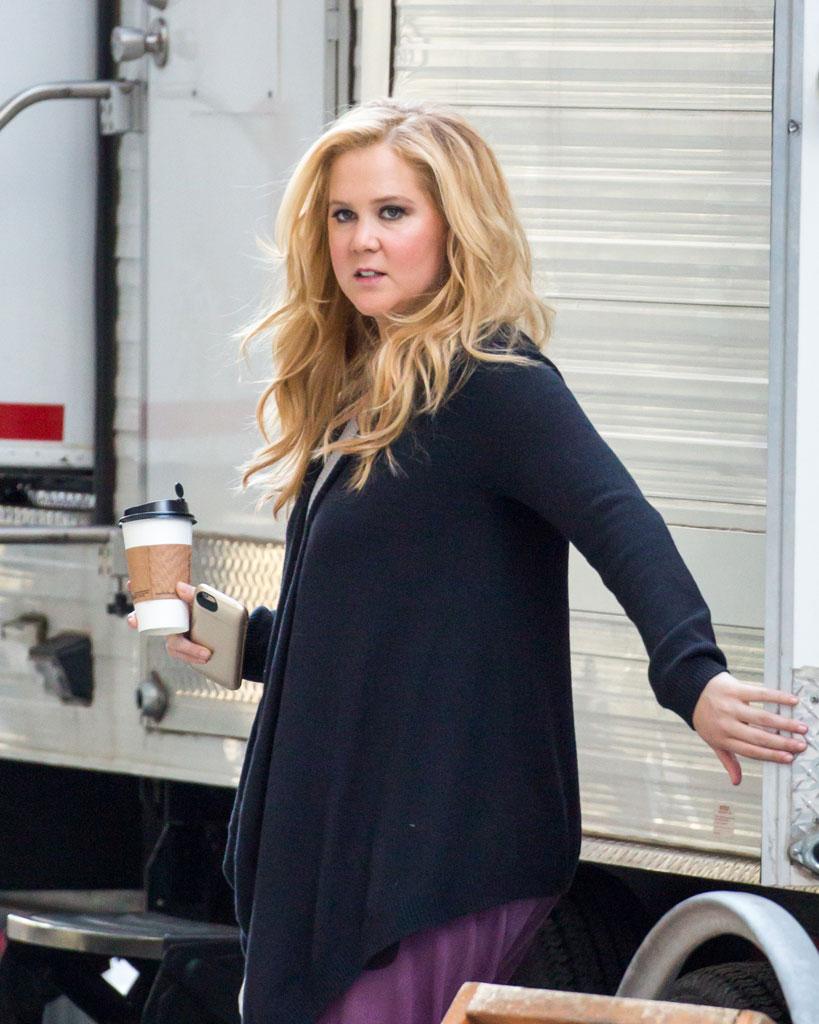 In addition to her father's alcoholism, Schumer had to cope with her mother's betrayal. As a teen, her mom allegedly left her dad for her best friend's father! Her pal, a girl named Mia, blamed the star for her mom's cheating. "It was devastating to go through such a confusing and stressful experience without my best friend," she said. "We stopped going to the temple where I'd just had my bat mitzvah. It was too uncomfortable to show our faces there after my mom had wrecked a home in the community."
Article continues below advertisement
Amy Schumer brings her Boyfriend to Set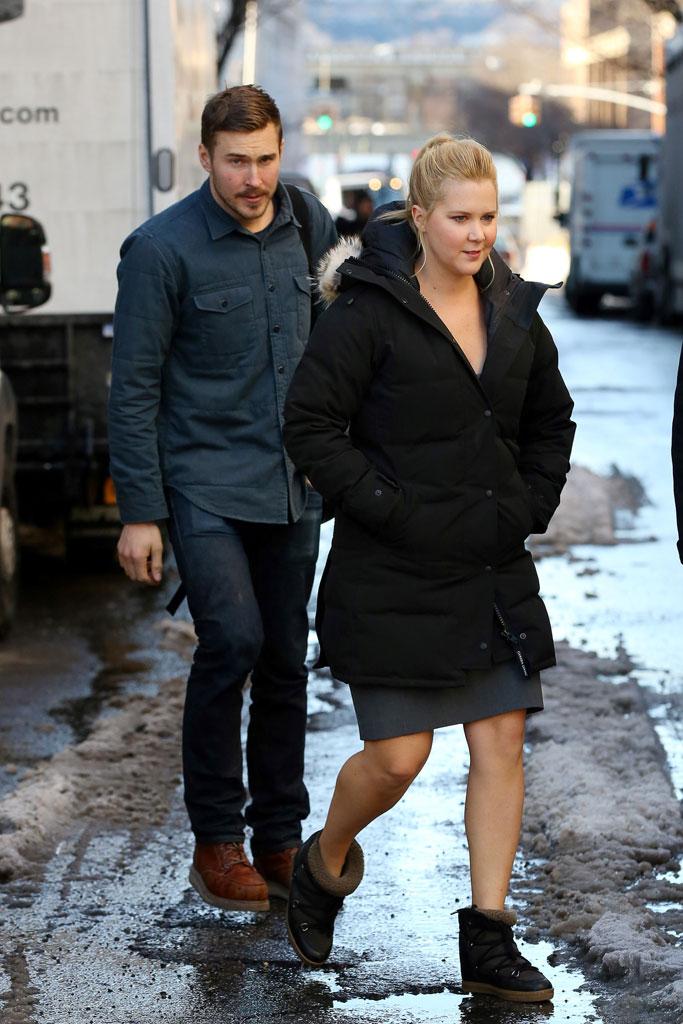 Years later, Schumer has finally found happiness. In addition to her wildly successful career, she's been dating furniture designer Ben Hanisch for nearly a year.