What A MILF! 12 Times Amber Portwood Flaunted Semi-Nude On Instagram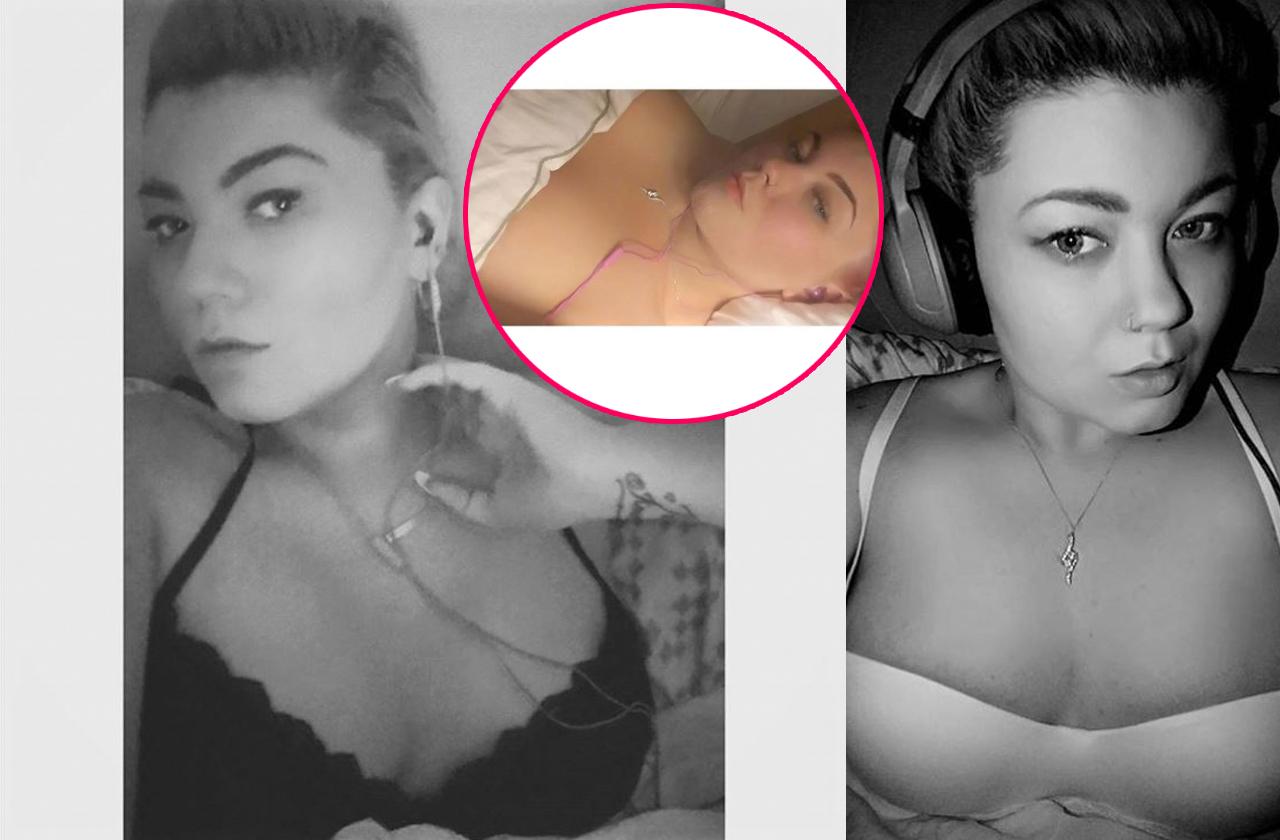 For the latest Teen Mom news subscribe to our new podcast 'Teen Mom Time' below!
Article continues below advertisement
Portwood's complicated road to fame began when she became pregnant at 18 and dropped out of high school. The reality star and ex-fiancé Gary Shirley welcomed daughter Leah in 2008. In November 2017, Us Weekly broke the news that Portwood was pregnant with her second child. This time, she was expecting with boyfriend Andrew Glennon, whom she met in the summer of 2017 while filming Marriage Boot Camp with her ex-fiancé Matt Baier. Yep, we warned you it was complicated!
Article continues below advertisement
In 2012, Portwood received a five-year jail sentence for possession of drugs and failing to complete a court-ordered rehab program. However, the MTV personality was released four years early after serving 17 months. Portwood's due date is May 13th, as revealed by baby daddy Glennon in an Instagram post.
Portwood's fans were shocked to hear the news about her second pregnancy, as the reality star had previously said she would most likely not give birth to another baby because of her prescription medications for her borderline personality disorder and bipolar disorder.
But here we go again—Portwood is a hot mamma who doesn't shy away from sharing her provocative photos on her Instagram account. And today, RadarOnline.com is going to put a spotlight on the sexiest of the sexy. Buckle up!
Article continues below advertisement
Hot damn! Portwood gave her Instagram followers an eyeful when she shared a goodnight snap of herself unwinding before bedtime. We literally can't take our eyes off her black bra. So mesmerizing!
Such a tease! Looks like before-bedtime naked photos are Portwood's go-to thirst trap. And it works! This time, the MTV star went braless! Not that anyone is complaining.
Article continues below advertisement
Busting out! Portwood's white bra was barely even holding it together. And those headphones definitely added extra hipster vibes.
Wait a second…what's going on with Portwood's shirt? Did her ample assets fight said shirt for freedom, leaving it in tatters? Well, we warned you that those breasts would jump out one way or another!
Article continues below advertisement
Now that's a MILF! Clearly, Portwood knows how to tantalize her followers. Here she posed in well-practiced seductive manner.
Hot…hot…hot! The MTV personality put her sexy legs on display by literally putting them in a spotlight.
Article continues below advertisement
All eyes are on Portwood whenever she puts on a bikini to soak up some Vitamin D. But she can always share a snap of herself in a swimsuit indoors, and the likes will come rolling in!
Peek-a-boob! Portwood flaunted some cleavage in a revealing black dress. Sexy yet classy!
Article continues below advertisement
Instagram is full of distractions, and Portwood's chest area is certainly one of them! Especially if you're one of the reality star's followers who regularly get a dose of her semi-nude pics.
Dayuum! Portwood made heads turn for all the rights reasons at the MTV Awards in 2017. And can you really blame the onlookers for staring?
Article continues below advertisement
You're probably thinking, "She must've suffered a nip slip in this rather risky outfit!" But nope! Even though Portwood's dress was semi-sheer and the MTV star went braless, it was 1-0 in favor of Portwood vs wardrobe malfunctions.
Here, just a casual pic of Portwood's cleavage—and the reality star discussed her "swollen" boobs in the caption. No big deal!