Red Hot Mama! Pregnant Amal Clooney Is 'Amazing,' Gushes George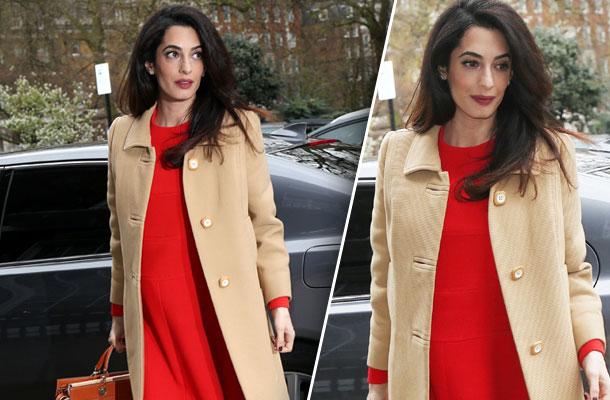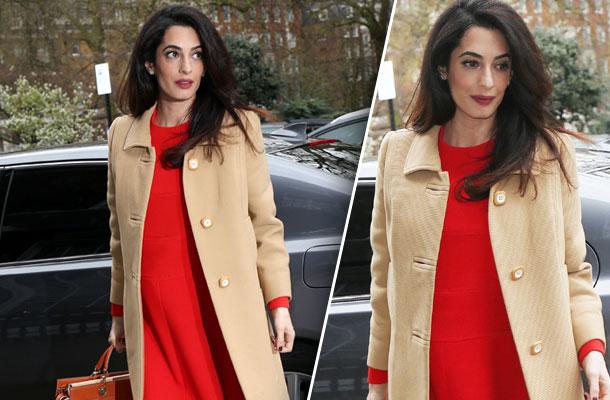 Amal Clooney was red hot as she headed to work in London this week, and her husband George Clooney noticed! The actor couldn't help but gush about his pregnant wife in a recent interview. Click through the gallery to see her fabulous maternity style and to find out what he said about his baby mama.
Article continues below advertisement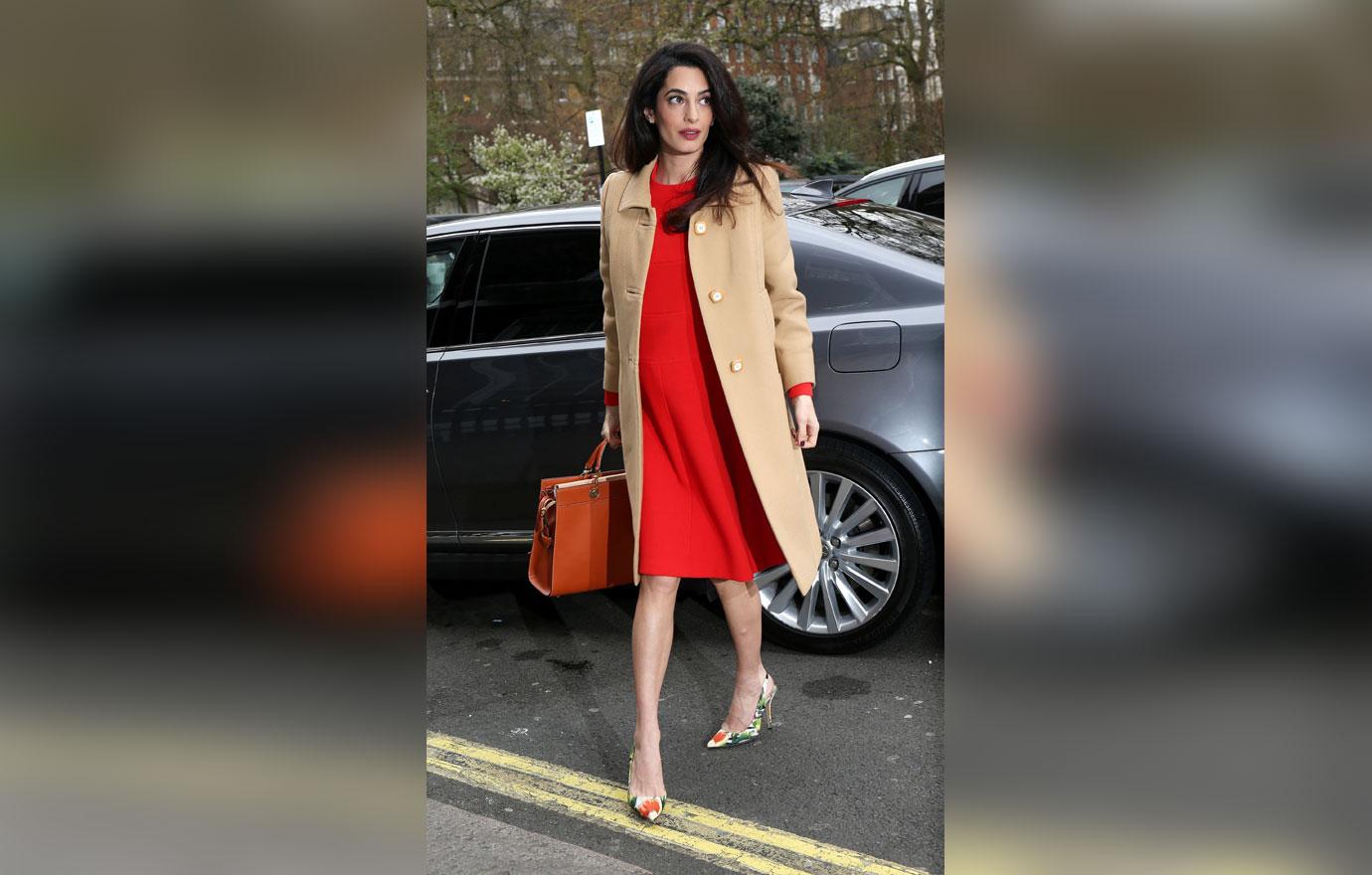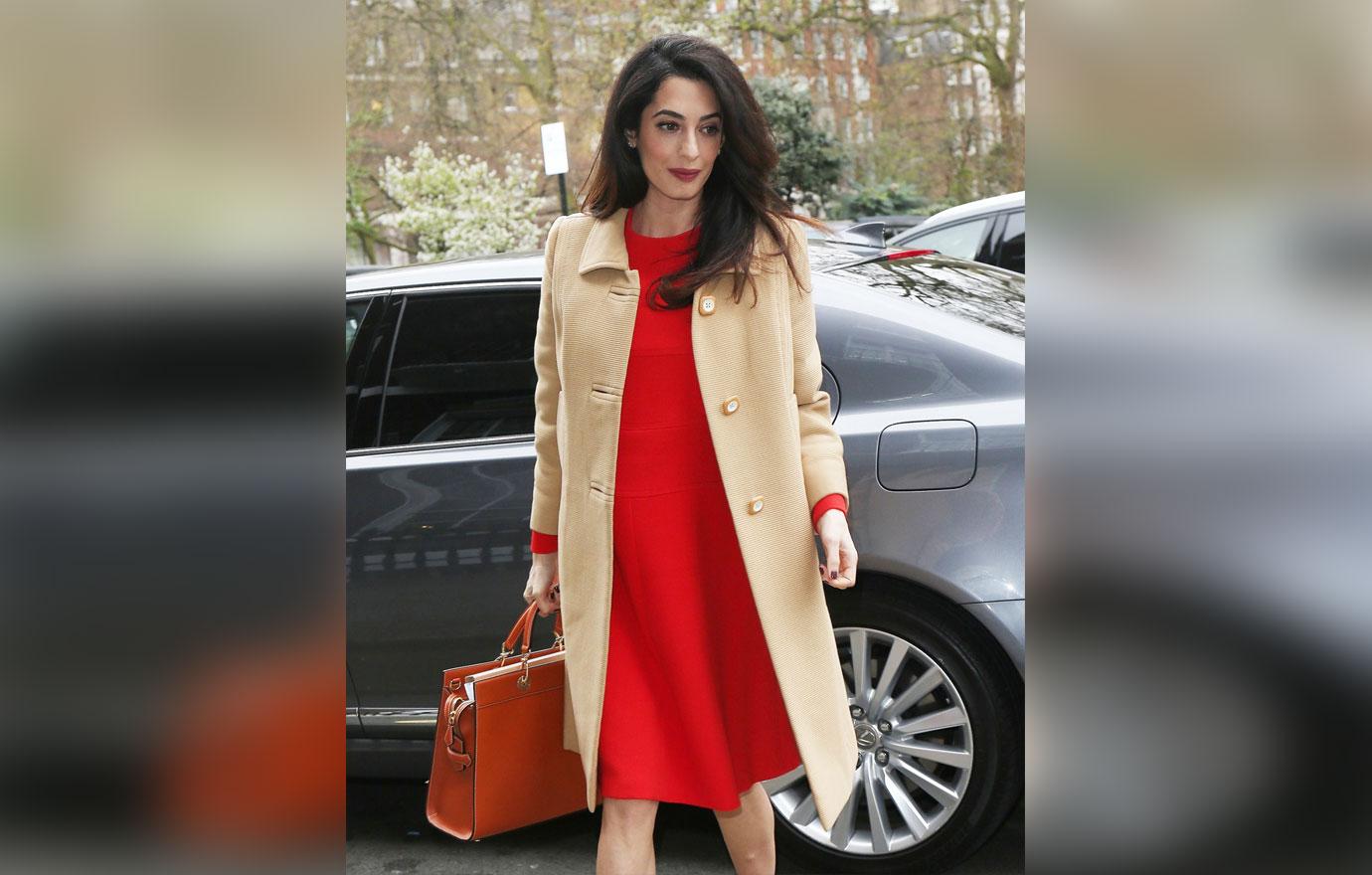 "She is doing really great," her devoted husband George Clooney said about the mama-to-be. "She is amazing. I don't have anything to do. There is nothing I can do to help, but make tea and stuff," he told Extra.
Article continues below advertisement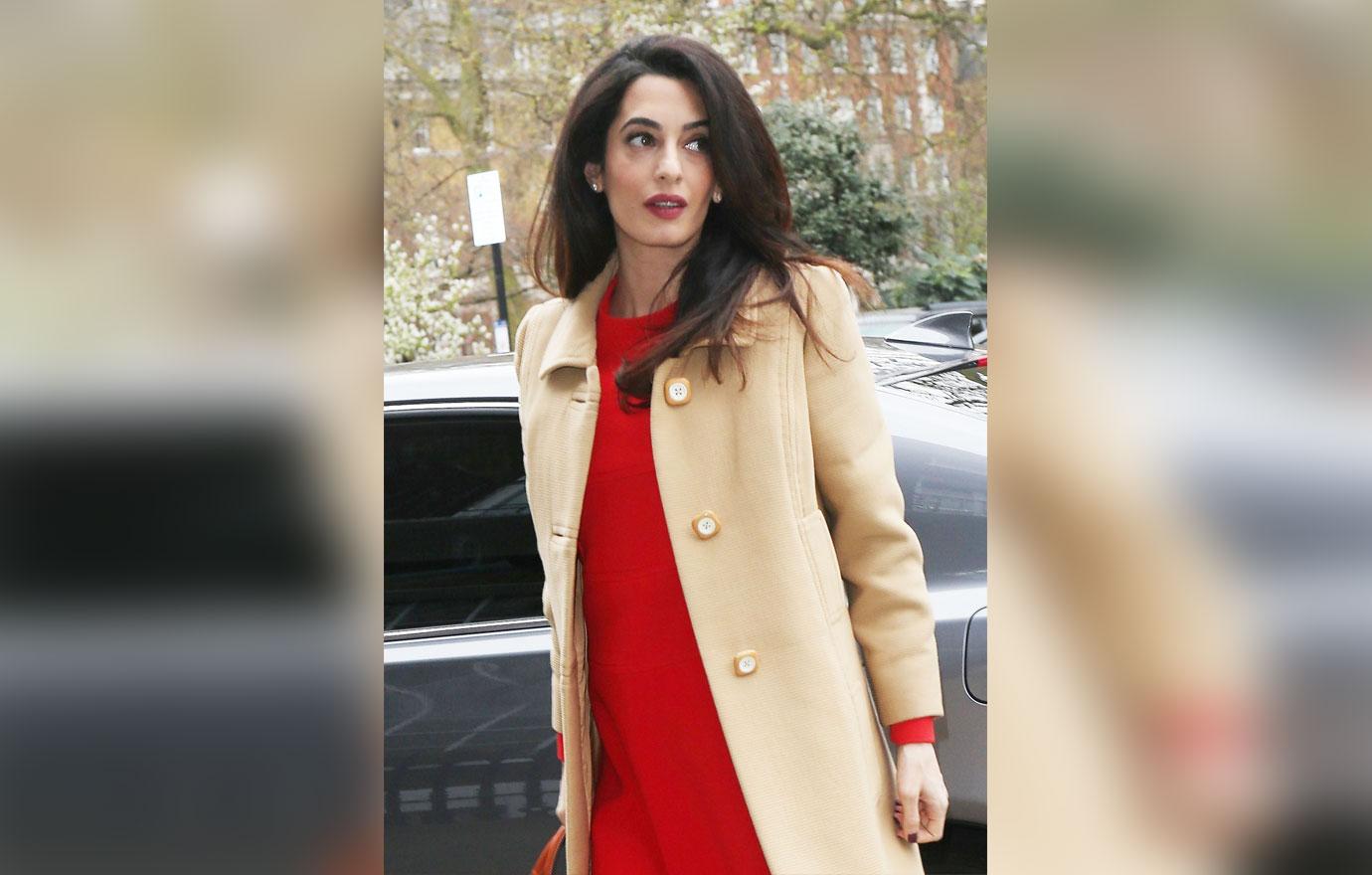 George is planning to be a hands on dad and even bragged that he is ready for fatherhood, claiming, "I know swaddling… I know what I'm in for."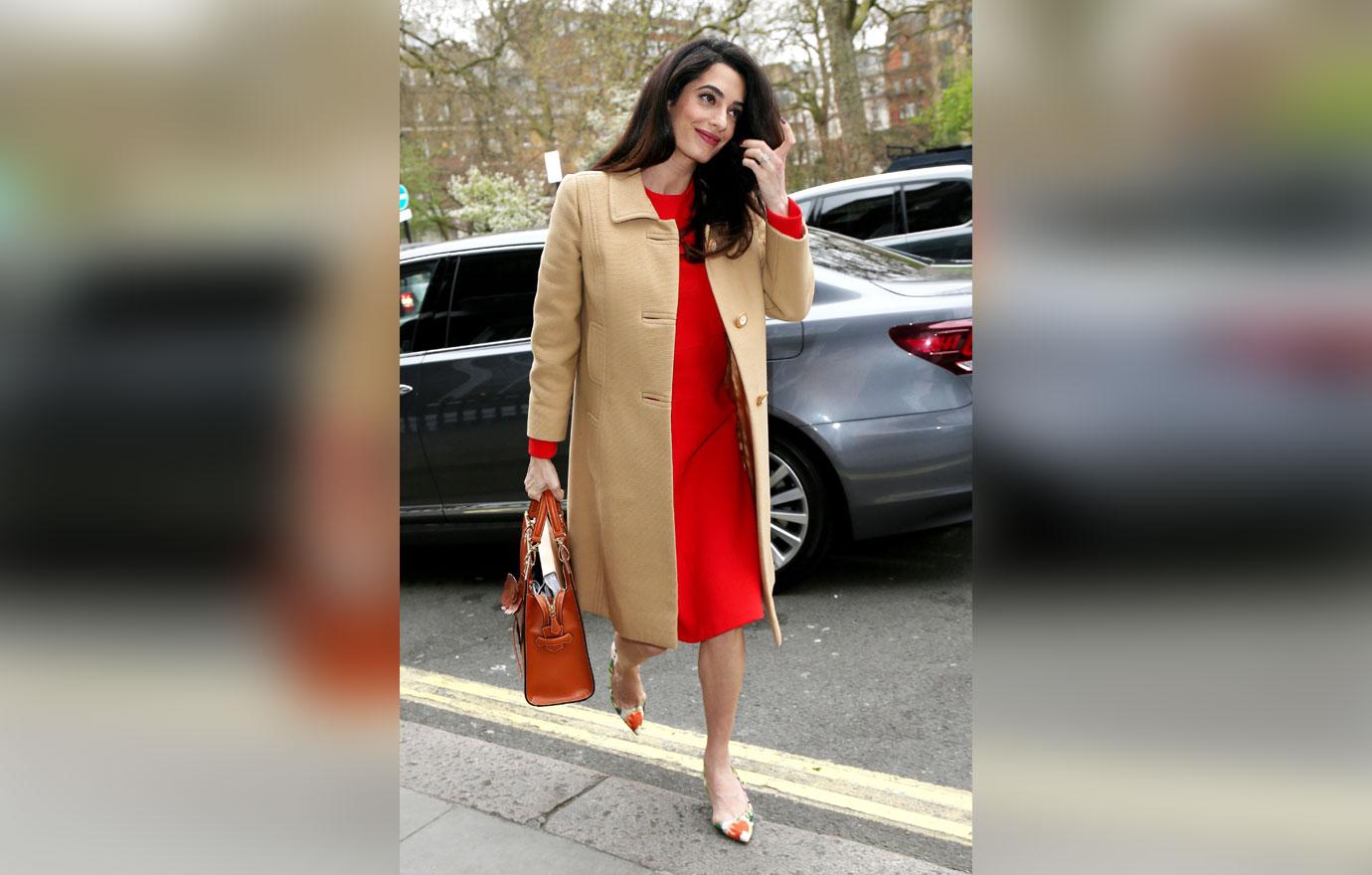 Always a jokester, George admitted that diapers will be an important part of life "for me, not for the kids."
Article continues below advertisement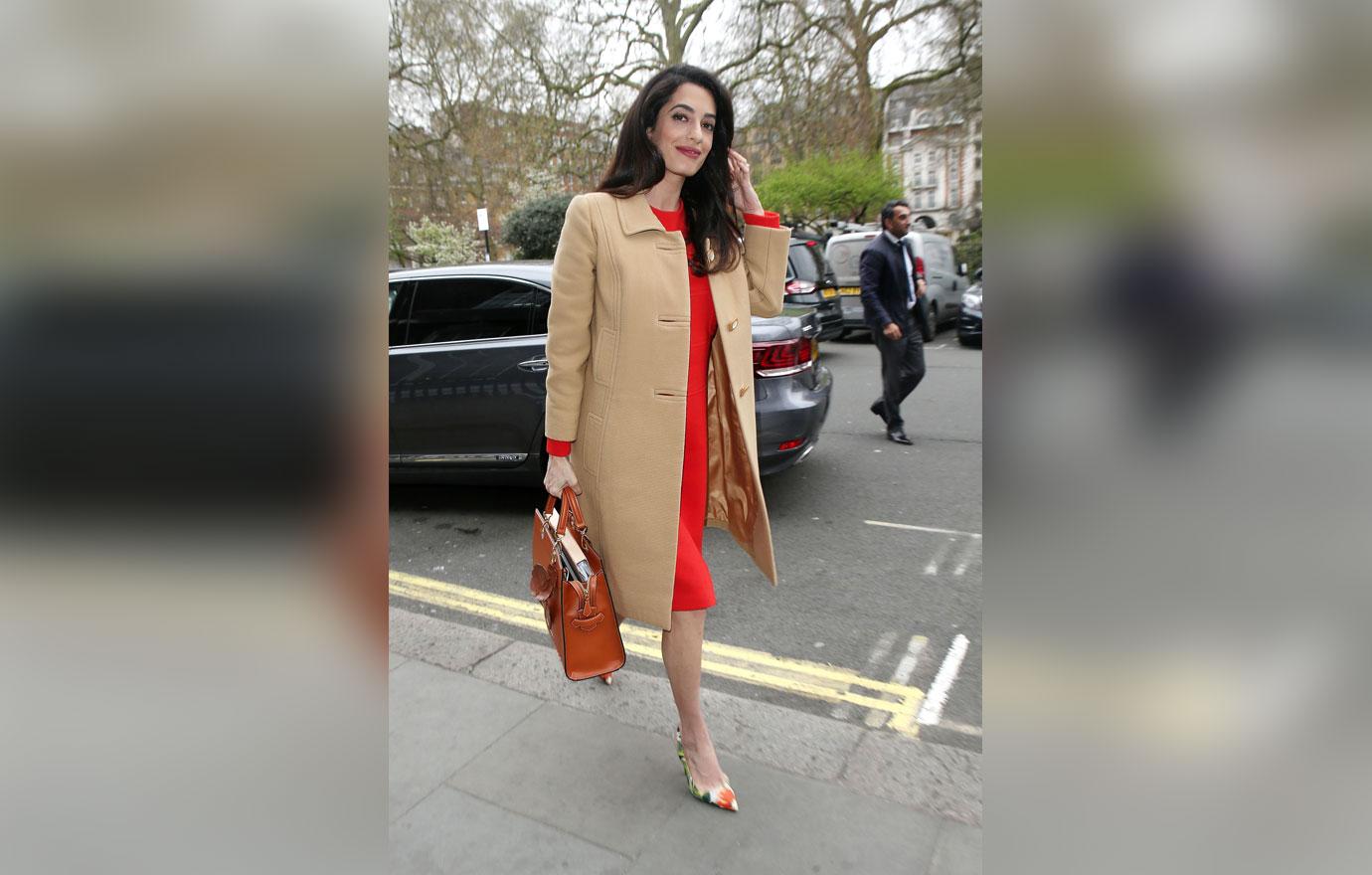 The human rights attorney's husband gushed about having his first children. "I don't know how you fully digest having two, but I'm excited," he told Entertainment Tonight. "It will be fun."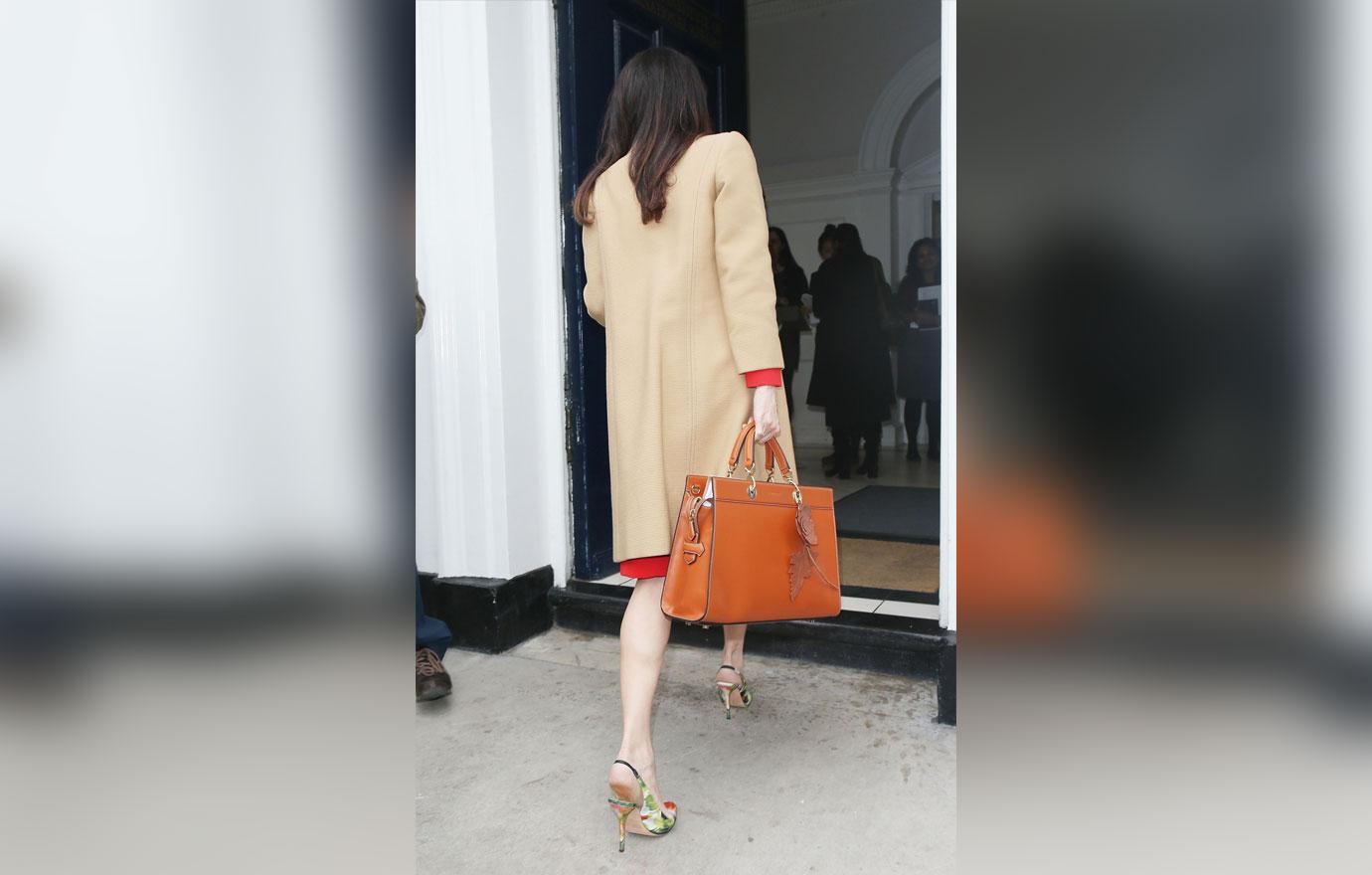 But the happy couple did lock horns for the names of their little bundles of joy. "My wife says I can't name them Casa and Amigos," George said, referring to his tequila company Casamigos. "That's the one thing I'm not allowed to do."
Article continues below advertisement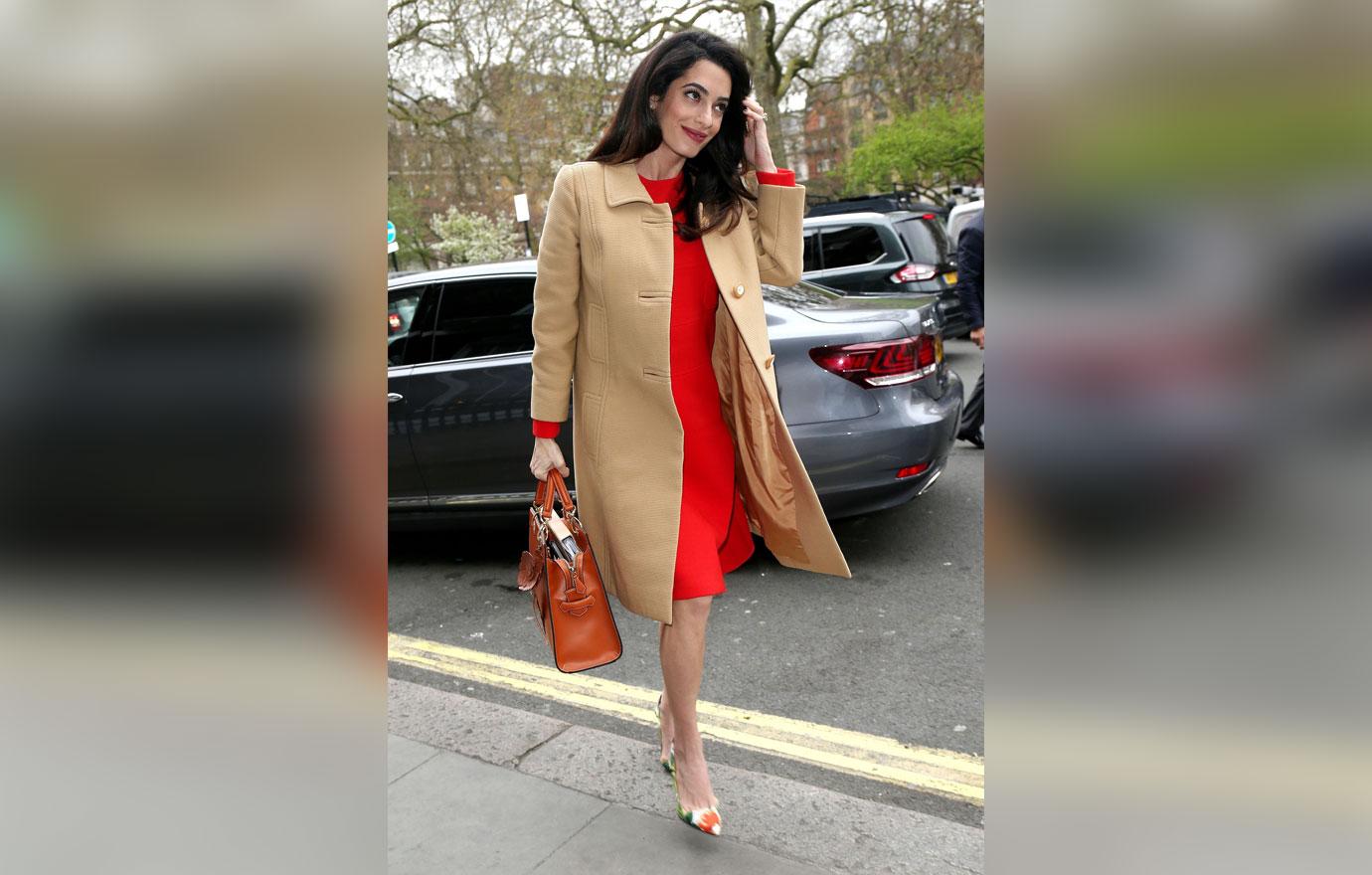 George tried to convince his wife that the booze-based names were good, saying, "It was just a thought. I mean, you know, it's a family business," but the sensible attorney won out.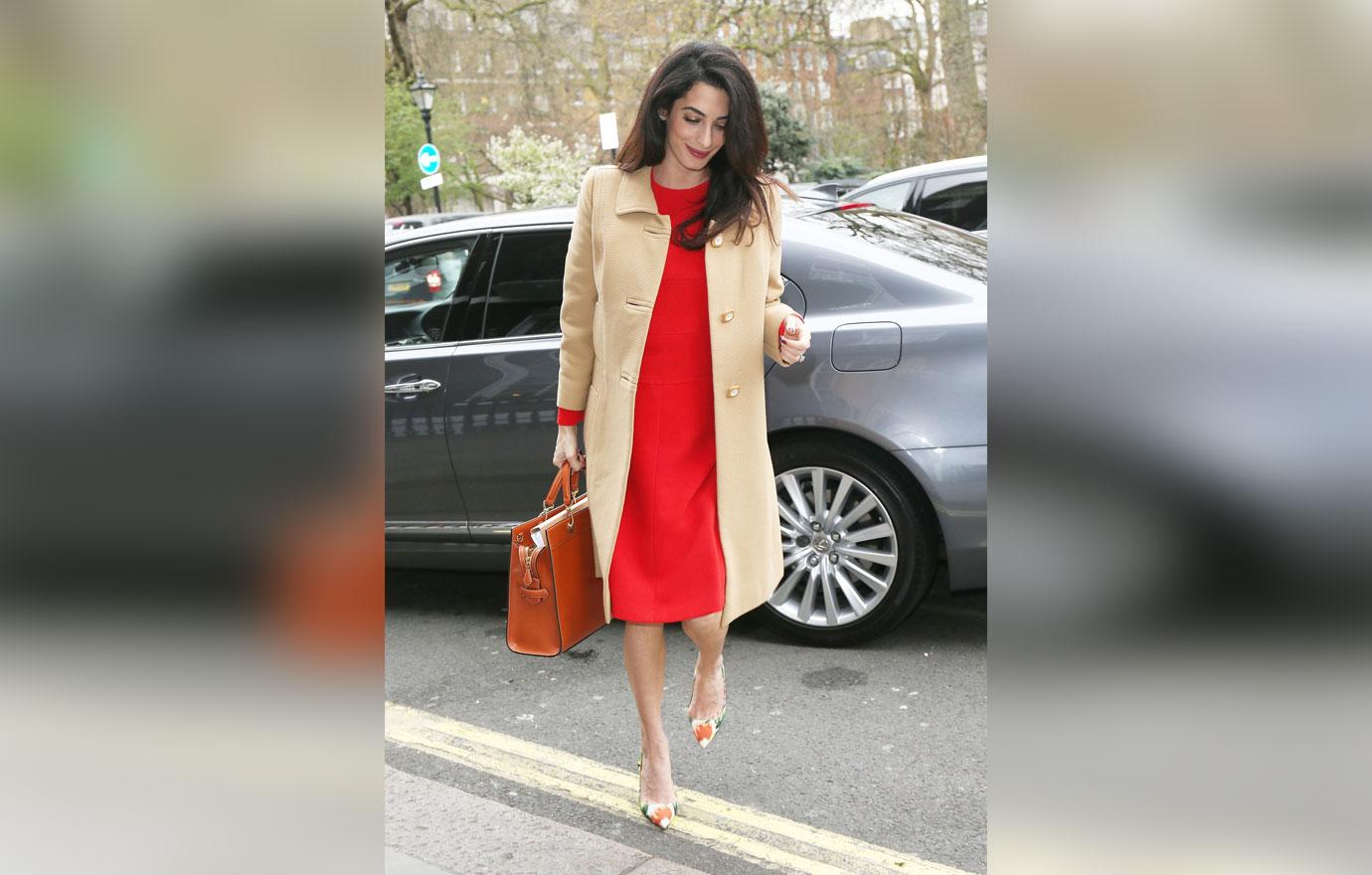 What do you think about Amal's gorgeous pregnancy style? Sound off in comments below.