All About You! The Hilary Duff And Matthew Koma Relationship History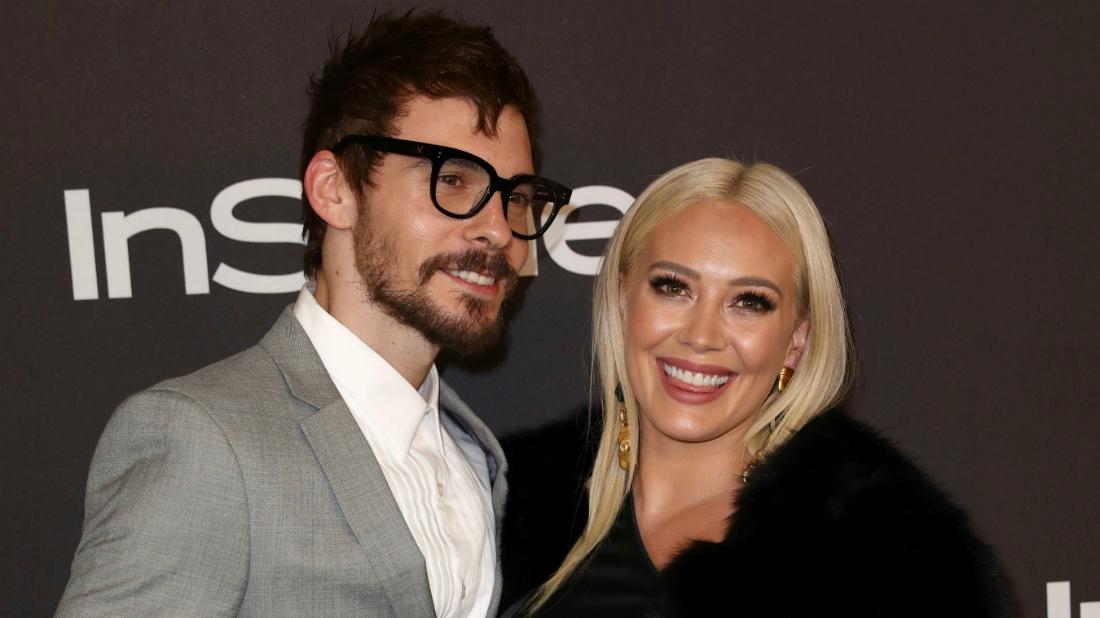 After a tumultuous end to her marriage to retired hockey player Mike Comrie, the father of her child Luca Cruz Comrie, Hilary Duff needed some happiness. This joy arrived with having a baby with Matthew Koma and then getting married to the DJ.
MORE: The 29 oddest celebrity couples!
Comrie and Duff are now coparenting like pros, according to Us Weekly, and things have even gotten friendly between the exes. That must have helped things with raising their little man. It must have also helped her open up to the idea of love when Koma entered her life. So how exactly did that happen … and when? Was it always smooth sailing, or did the couple have a rough patch? When did they get engaged, and what is the name of their kiddo?
Article continues below advertisement
Who Is Matthew Koma?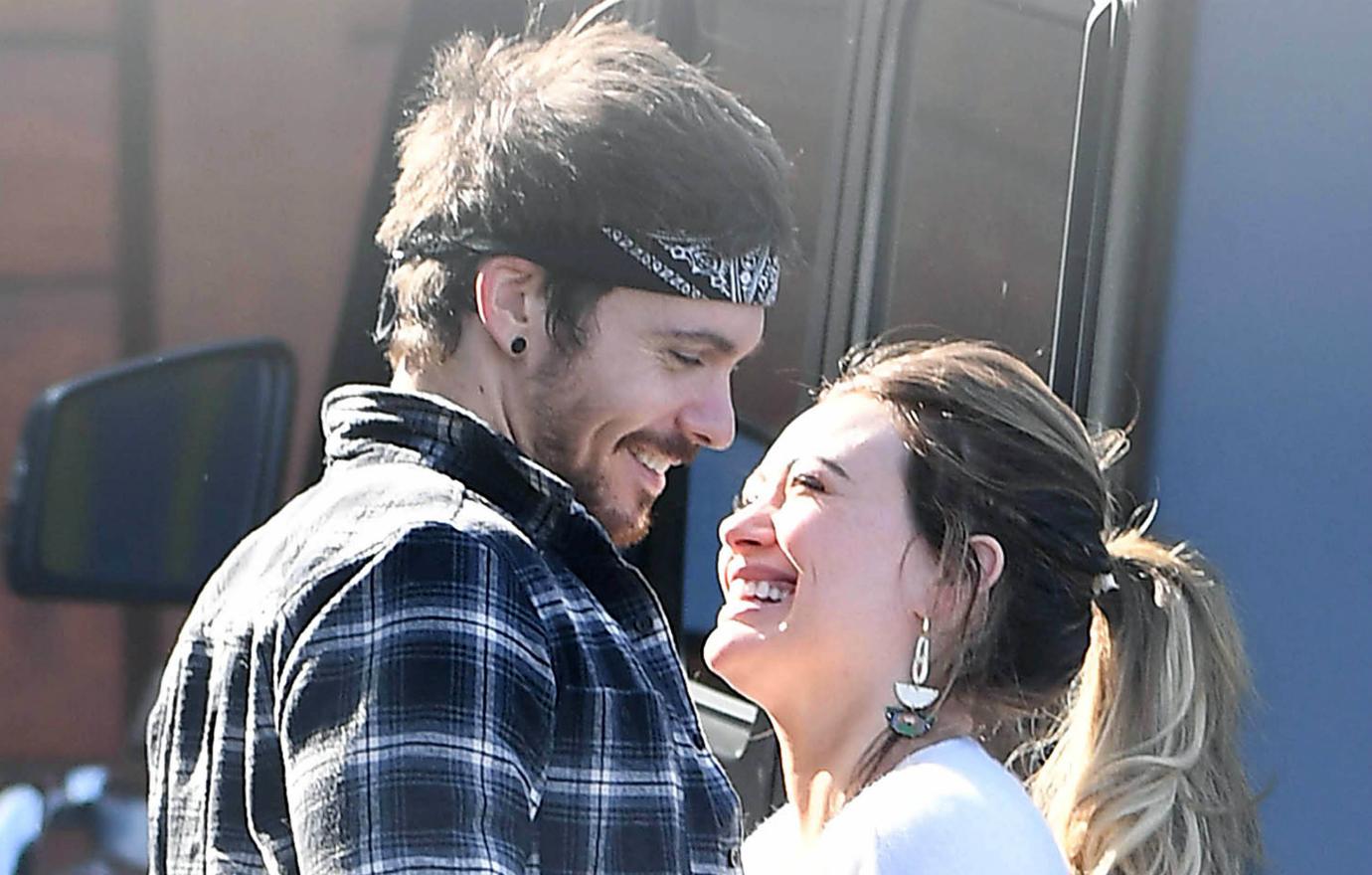 Koma, who goes by Matt, is a multi-talented artist who sings and plays guitar. He is also a songwriter, producer and DJ. In music circles, his name is synonymous with catchy songs like "Spectrum" and "Clarity," which he wrote and produced for Zedd, and "This Kiss," performed by Carly Rae Jepsen. It was in that vein that he met Duff. (He and Zedd have had a falling out since those hit songs, as reported by Us Weekly.) And now he is probably best known for being Hilary Duff's fiancé.
When Did Duff Meet Koma? And How?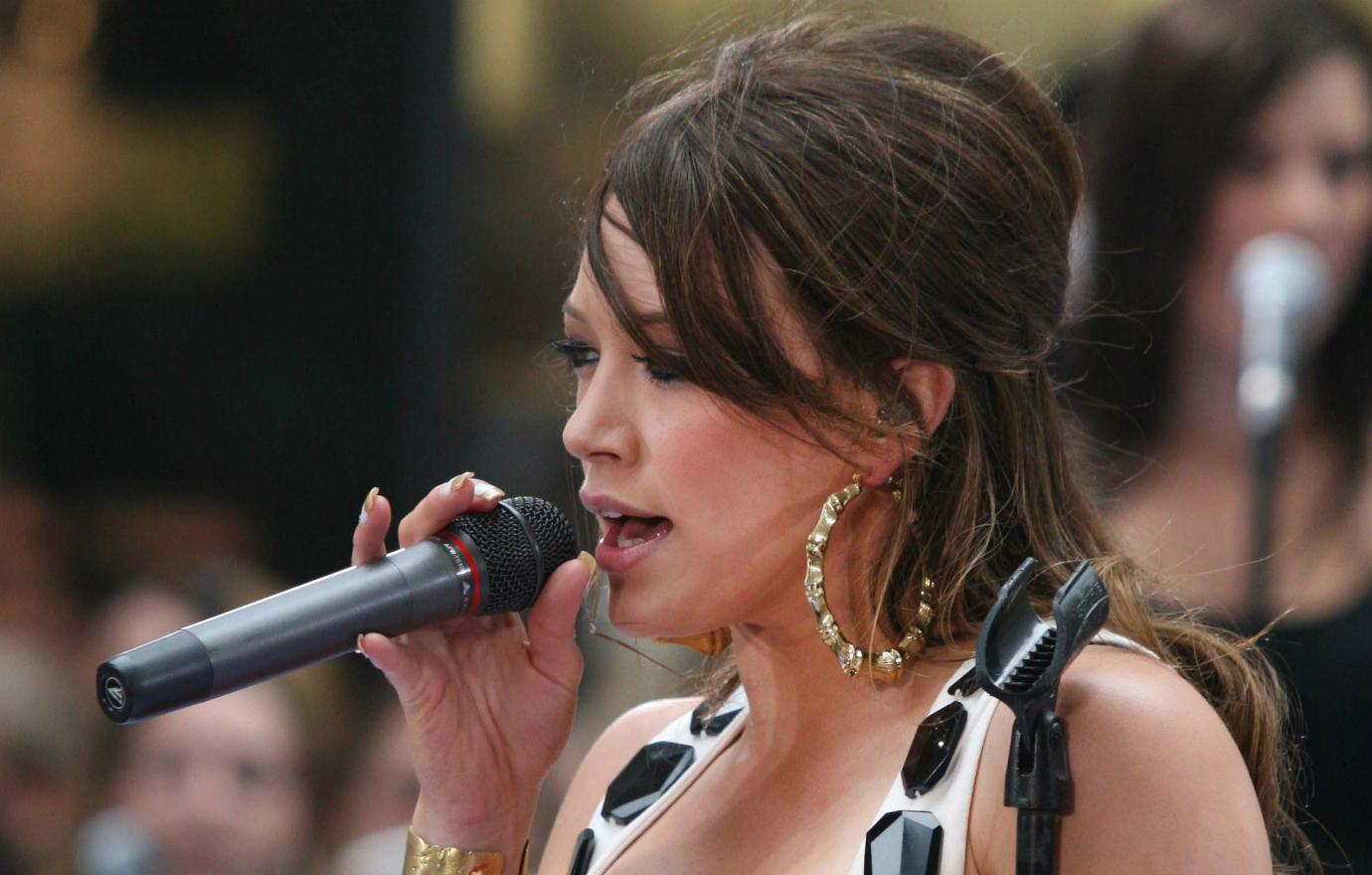 The pair met in 2015 through a musical partnership. It had been almost a year since her split with ex-husband Comrie, and Duff was working on recording a new album, Breathe In, Breathe Out. Vocalist Koma was in the studio with her ready to contribute to her new sound. The pair hit it off immediately. Sparks flew. The pair waited and didn't officially start dating for some time — she was dating trainer Jason Walsh at the time according to her Instagram account. Walsh and Duff only lasted a few months, and according to a source close to the recording session who spoke to Us Weekly, "They had great chemistry in the studio. Hilary thinks Matt is very talented and cute."
Article continues below advertisement
When Did They Make Their Relationship Public?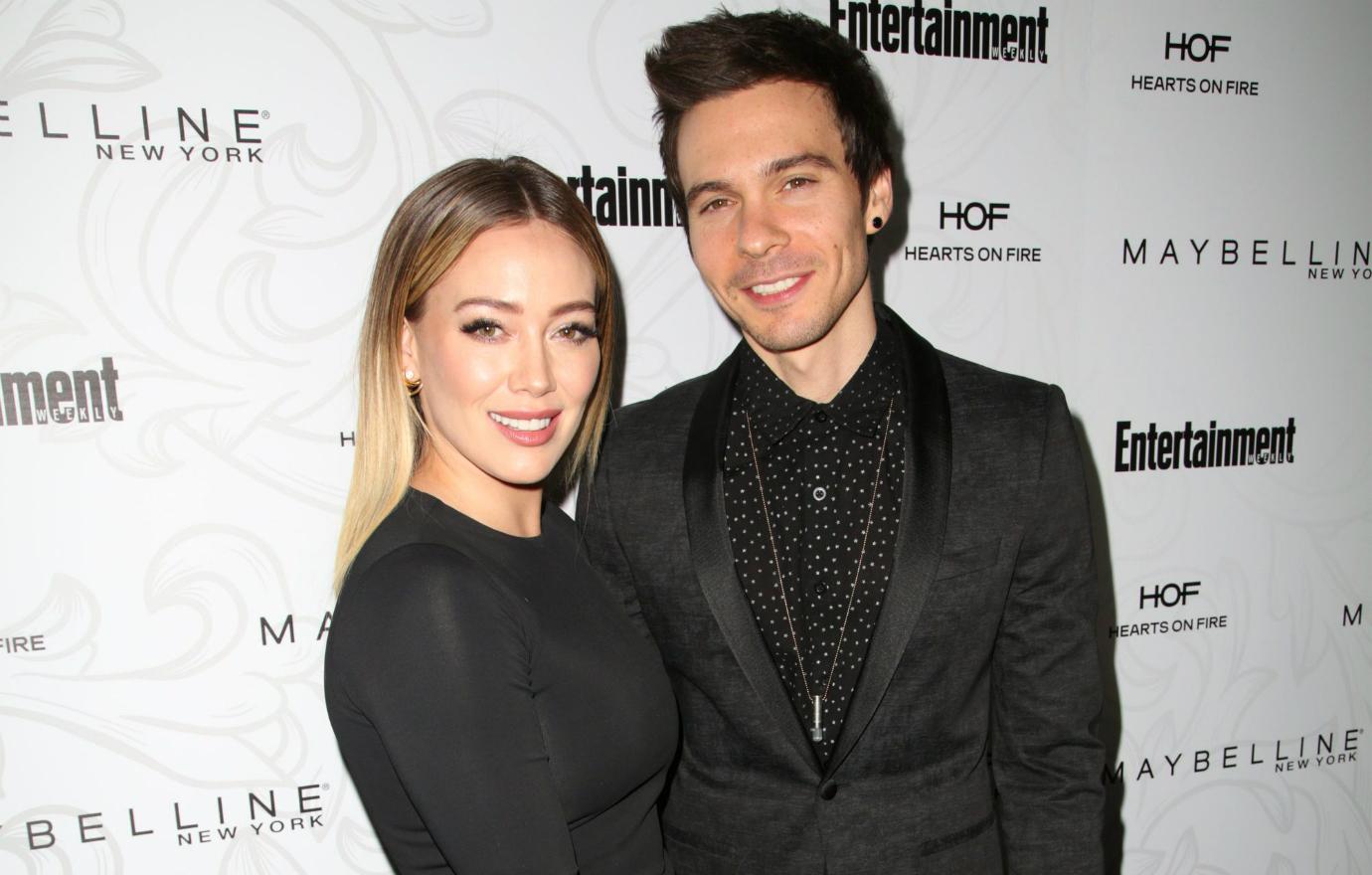 As seen in OK!, the pair hit the red carpet for a pre-Screen Actors Guild (SAG) awards party in 2017. They were all smiles as the bulbs popped, and although the romance was new, there was a level of comfort between the two that was noticeable.
Article continues below advertisement
What Was Their First Epic Social Media Announcement?
What better way to celebrate 2017's Valentine's Day for a new couple than to head off to paradise and have a little Costa Rican romance! The pair celebrated their year by jetting off for a little R&R&R (i.e. rest, relaxation and romance!). RadarOnline.com Online reported that Duff and Koma stayed at the luxe Four Seasons Resort Costa Rica and Duff's guy took to Instagram to post a pic of the pair snuggling at the seaside locale.
Article continues below advertisement
Was It Smooth Sailing?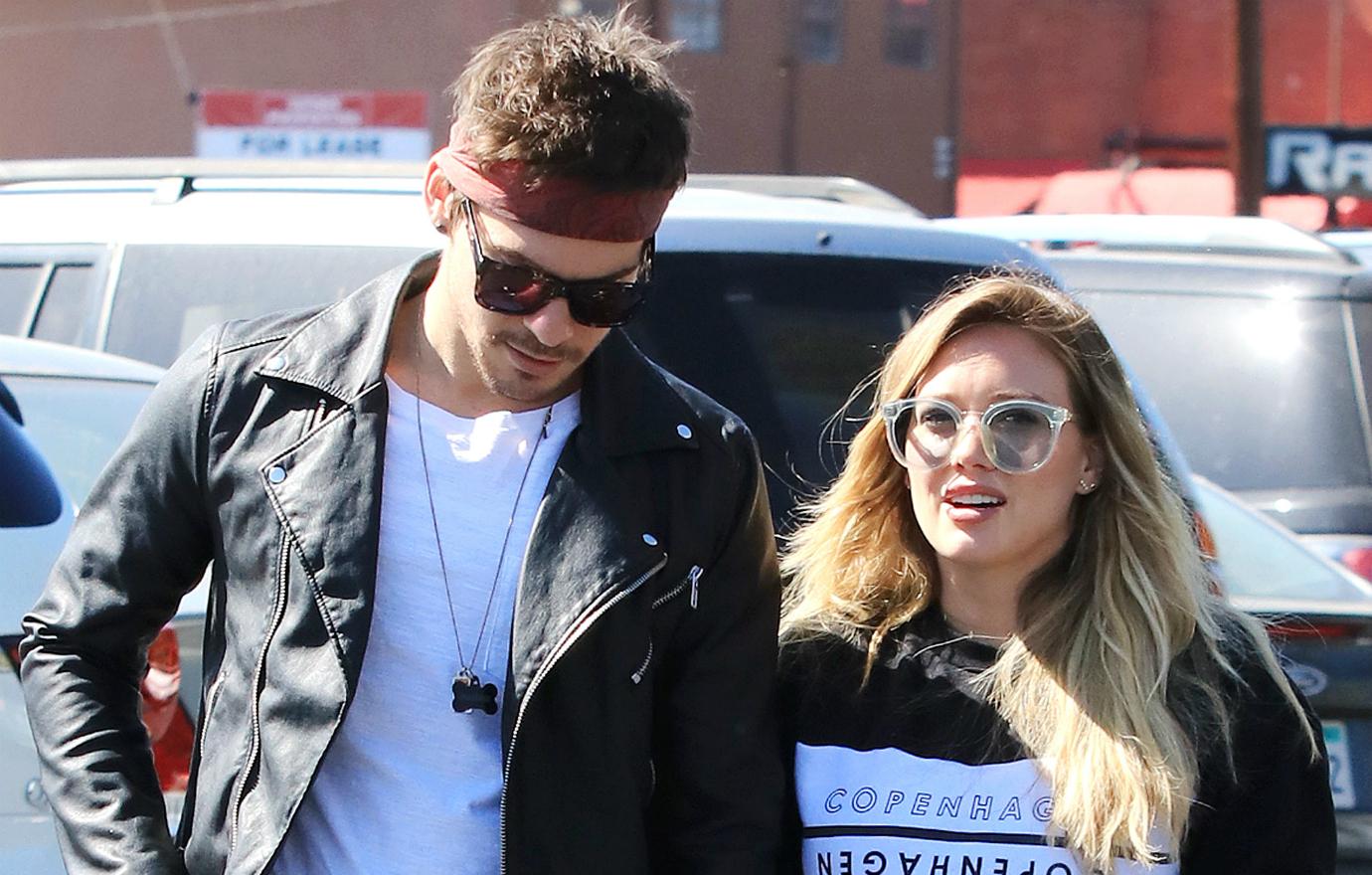 Just mere weeks after their holiday, there was trouble in paradise. They took a break in March of 2017. They had only been dating a few months, but the Younger star and her new beau hit pause. She wasted no time moving on as she was seen smooching business exec Ely Sandvik on a Malibu beach, as reported by RadarOnline.com Online, but it proved to be merely a distraction.
Article continues below advertisement
When Did They Get Back Together?
Once Duff started sharing photos of her and Koma together in October of 2017, the world knew that it was back on. Us Weekly spotted the pair in LA acting like a couple of crazy kids in love. She told Us Weekly in December that things were "going so great." A source told E! that his touring contributed to the break, but now that he was back in Los Angeles, they "picked up where they left off."
Article continues below advertisement
What Did They Do To Show The World That They Were Getting Serious?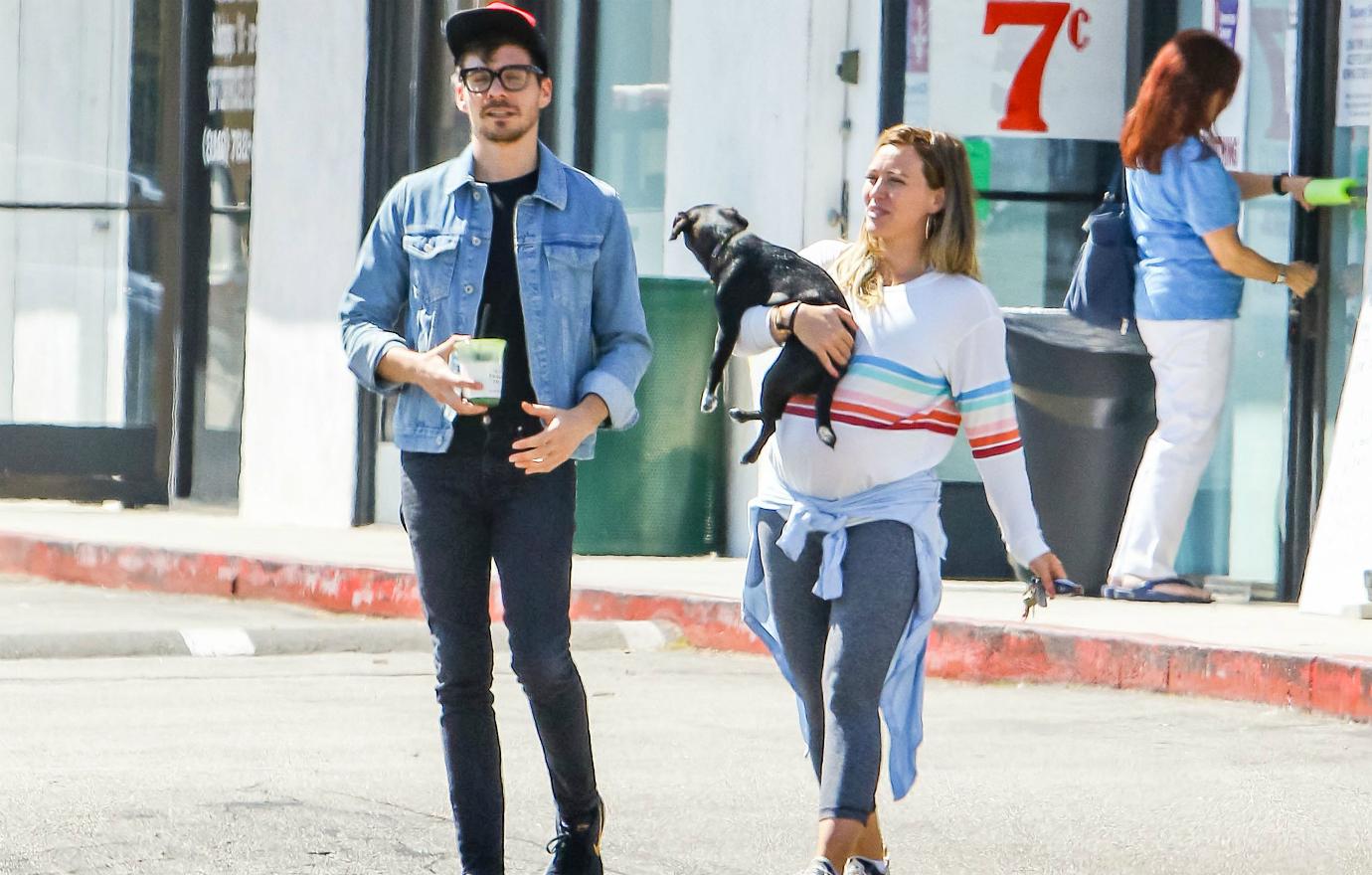 Proof of any couple's commitment to each other, short of an engagement, is to adopt a dog together. According to OK!, that was exactly what Duff and Koma did in early spring of 2018. The pup's name was Lucy, and Koma posted to social media, "I will Ricky Ricardo her heart." Of course, that's a reference to the iconic couple that was Lucy and Ricky.
Article continues below advertisement
How Did They Announce That They Were Expecting?
Duff took to Instagram in June to state, "Guess what guys! @matthewkoma and I made a little princess of our own and we couldn't be more excited!!!!!!" Six exclamation points … that's a lot of excitement! The pic featured the baby bump and the expectant father planting an adorable kiss on Duff's cheek. OK! revealed a slew of pictures of the proud papa and expectant mother's baby bump.
Article continues below advertisement
When Did They Become Parents? What's The Little One's Name?
Banks Violet Bair arrived during the spookiest month of the year. Duff took to Instagram to post the most adorable video of their little one, and it was chronicled by Us Weekly in 2018. She stated in the caption, "This little bit has fully stolen our hearts! She joined our world at home on Thursday afternoon and is absolute magic."
Article continues below advertisement
Have They Gotten Engaged Or Married?
RadarOnline.com Online reported that the pair announced their engagement in May of 2019,when Duff took to social media with a post stating, "He asked me to be his wife." She even added a little humor to the announcement, adding to the caption, "Thanks for the promotion babe." They were married in December of 2019.