Formula One Ace Rolls Over Before Skidding 200 Meters During Horror High Speed Crash At British GP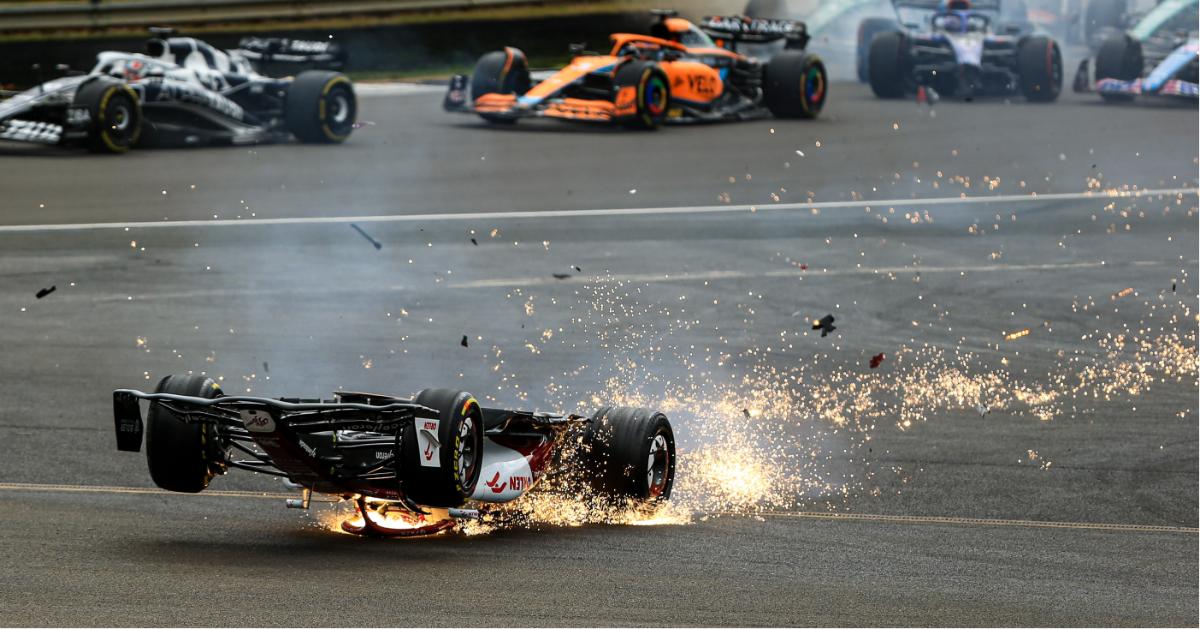 Viewers of the British Grand Prix were left horror-struck after Formula One driver Zhou Guanyu, 23, was involved in a brutal crash while rounding the first turn of the first lap of the race on Sunday, July 3.
Moments after the highly-anticipated event started, Guanyu unintentionally collided with fellow driver George Russell's Mercedes, causing his own vehicle to flip and skid for 200 meters.
Article continues below advertisement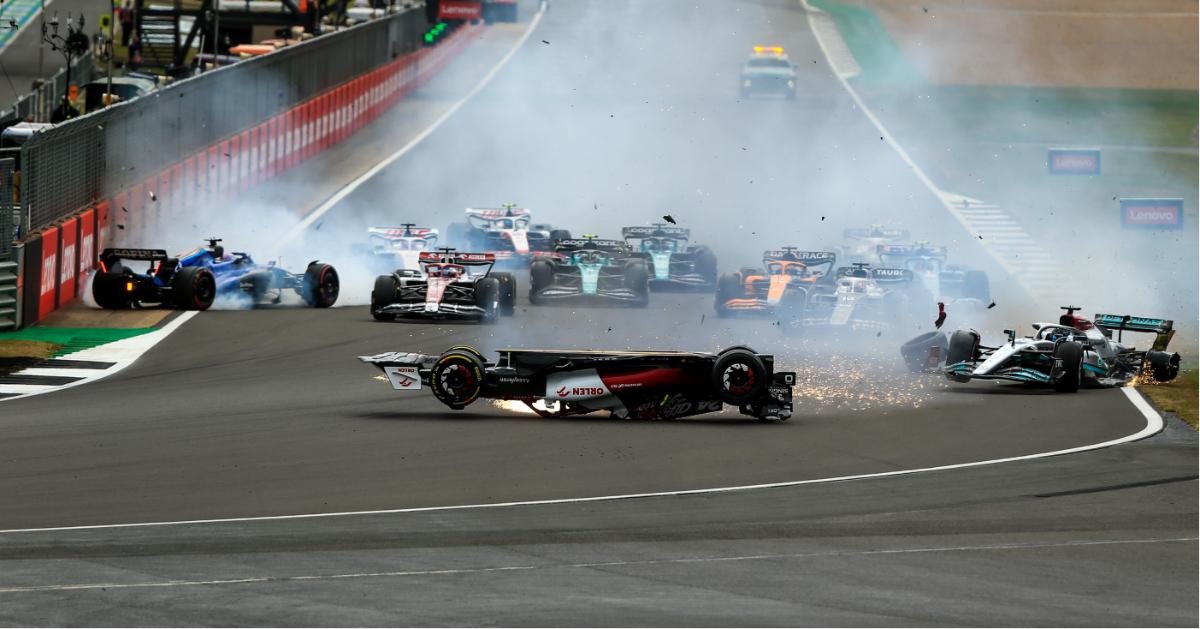 The crash occurred after Alpa Tauri driver Pierre Gasly attempted to maneuver his way ahead by zipping between Guanyu and Russell, causing the Mercedes to make contact with Guanyu's Alfa Romeo. The 23-year-old driver's car then rolled and slid down the track, ending up on the wrong side of the tyre barriers at the track. He was finally stopped when he landed against the catch-fence right in front of the grandstands.
Although Russell also lost control during the collision, as soon as he was able to regain it, he rushed out of his vehicle to make sure Guanyu was alright. He was disqualified for leaving his vehicle mid-race.
Article continues below advertisement
Terrified fans and crew working at the track waited to hear if he was okay, finally able to breathe a sigh of relief when they got the news that he was "conscious, he is talking, there are no fractures" over a radio broadcast from the Alfa Romeo team.
The 23-year-old ace was taken away on a stretcher, but luckily, it was determined he was not seriously injured in the crash. Following the incident, he took to Twitter to let fans know he was doing just fine.
"I'm ok, all clear. Halo saved me today," he wrote on Sunday, July 3. "Thanks everyone for your kind messages!"
Russell was also cleared for serious injuries and later admitted it was "one of the scariest crashes I've ever seen."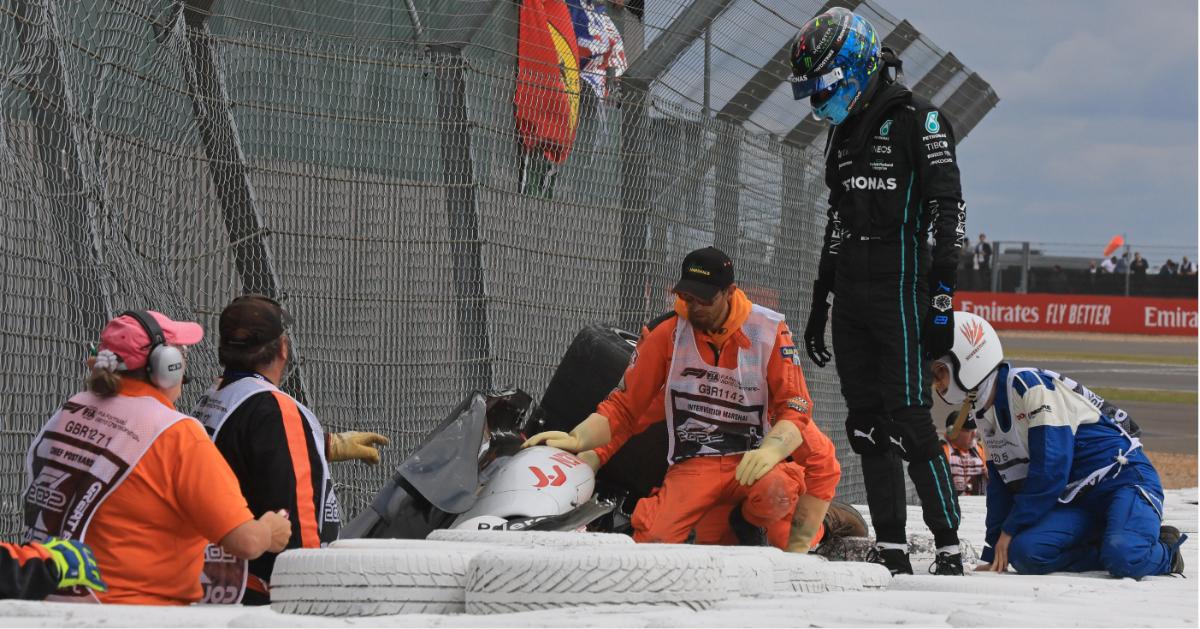 Following the accident, protesters angry the race had been red-flagged rushed out onto the active track. Formula One CEO Stefano Domenicali later called the group of protesters "totally irresponsible."
"People can protest something by voice, but running the risk on a track, jeopardizing and having the really serious stuff for the drivers and themselves is totally stupid," Domenicali told Sky Sports. "This is not acceptable, you can protest whatever you want, there is freedom to speak, but this is really ridiculous."