Young Dolph Smiling & Happy With Chocolate Chip Cookie Outside Crime Scene In Eerie Video, Days Before Being Shot Dead
Young Dolph often frequented the Memphis cookie shop, where he tragically lost his life on Wednesday. Following news of his death, a video has resurfaced showing the rapper smiling and happy after picking up a few treats at the store last week.
Article continues below advertisement
In the eerie Instagram video — posted by Makeda's Cookies — Young Dolph can be seen standing in the parking lot outside of his truck and proudly supporting the local bakery.
Wearing his gold chains, the musician held up his piping hot cookie and looked as happy as a kid on Christmas.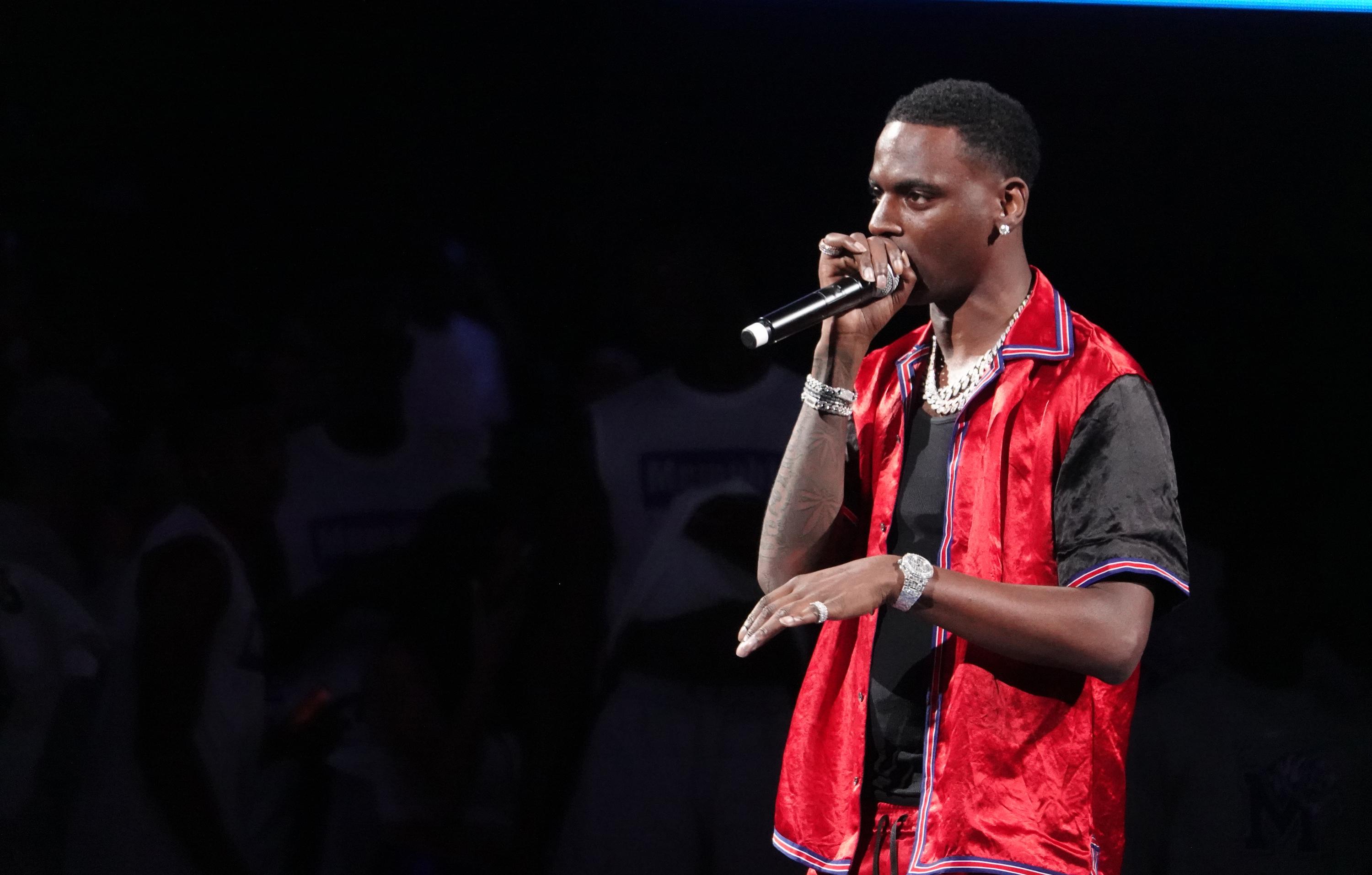 Article continues below advertisement
"Get the sign," Young Dolph instructed an unidentified woman, who's filming the video, to get the storefront in the shot. "These right here!" he excitedly said while flashing the gooey sweet.
Revealing he ordered a chocolate chip cookie, he responded it was "straight out the oven."
A cringe-worthy moment happens at the end of the video when the woman tells Young Dolph "be safe" before he turns and gets in his vehicle to drive away.
Article continues below advertisement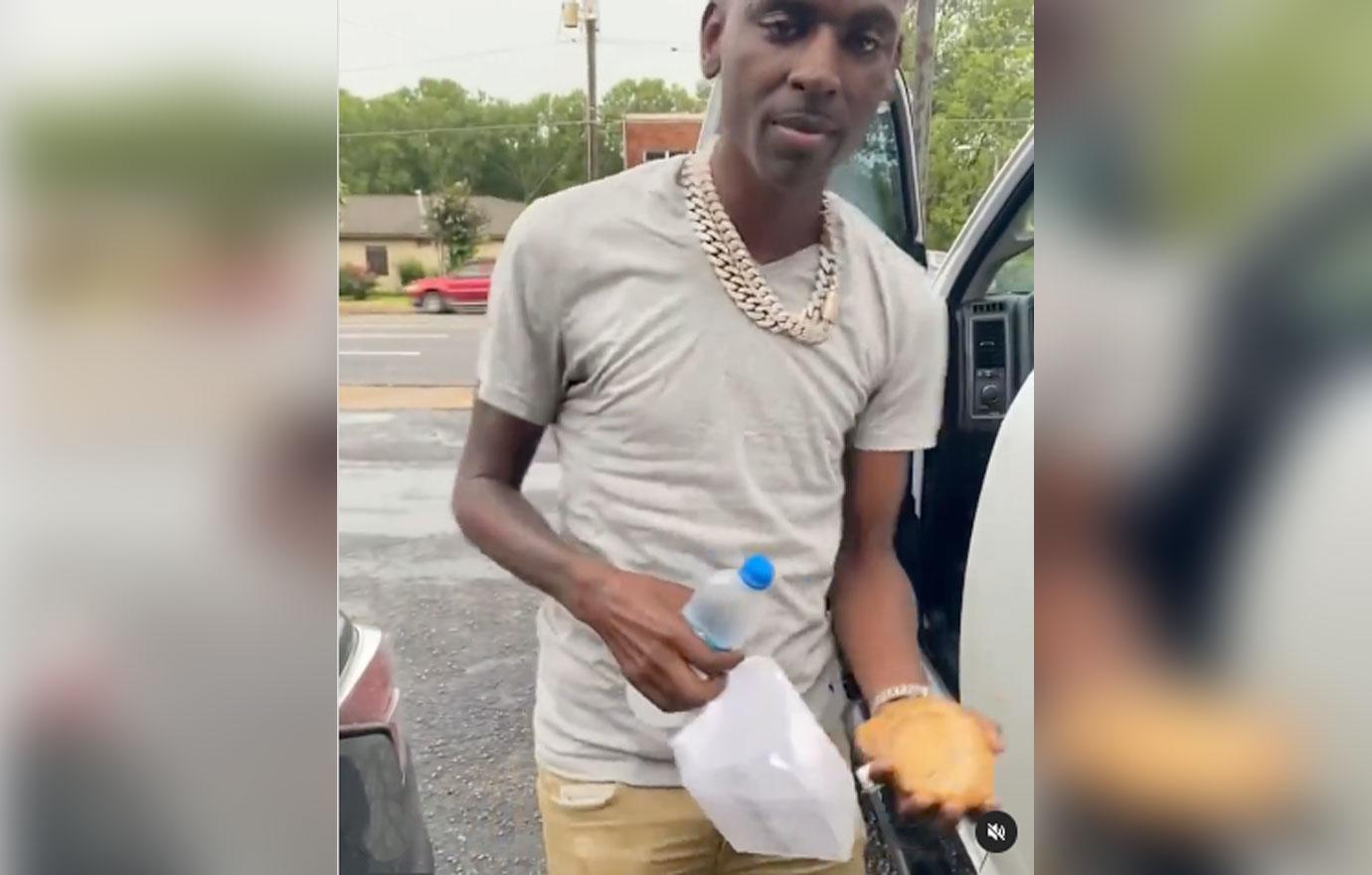 The cookie store captioned the video by writing, "Young Dolph says every time he comes home he has to stop by Makeda's Cookies."
They posted the clip on their social media on November 11, not knowing the rapper would unexpectedly be killed at the scene just six days later.
Article continues below advertisement
As RadarOnline.com reported, Young Dolph was shot to death at Makeda's Cookies on Wednesday. According to an eyewitness, the rapper was seen going into the shop when a vehicle pulled up and began firing through the windows.
Fox13 Memphis confirmed the victim was Young Dolph through "three independent law enforcement sources." The owner of the cookie shop, Maurice Hill, later spoke to the outlet.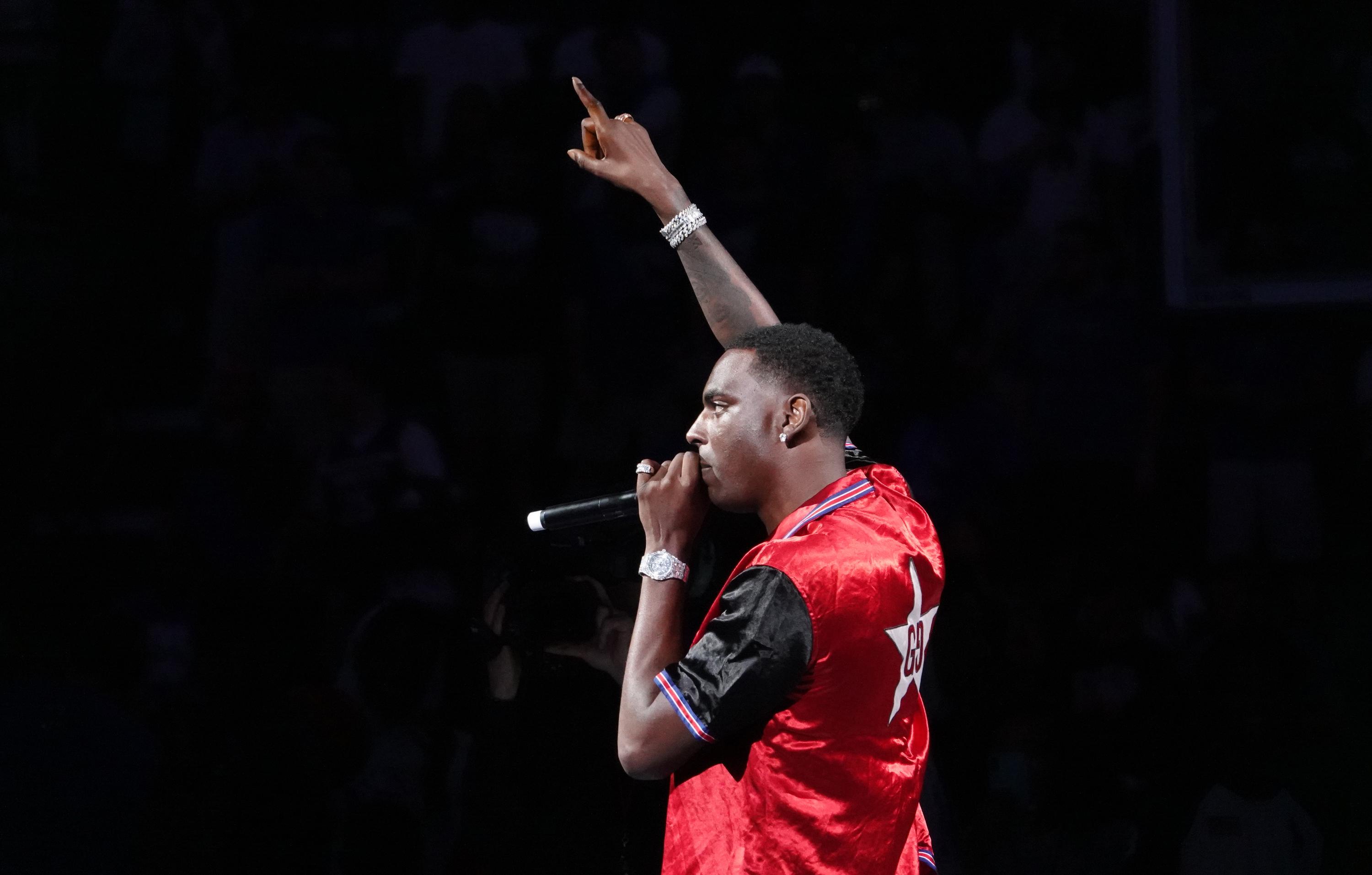 Article continues below advertisement
According to reporter Mandy Hrach, Hill told her his employees said, "Young Dolph walked into the store to buy some cookies. Someone then drove up and then shot and killed him."
Police quickly arrived on the scene. Local reporters captured the hectic moments after law enforcement arrived.
Caution tape has surrounded the cookie shop, as well as its parking lot. Young Dolph's vehicle was also photographed at the scene.
Article continues below advertisement
After the news made headlines, several — including Megan Thee Stallion, Quavo, Gucci Mane, and more — took to social media to pay their respects and mourn their loss.
Young Dolph leaves behind two children — a daughter and a son.
This is an ongoing investigation.