Rapper Young Dolph Shot Dead Outside Cookie Store At 36 Years Old
Rapper Young Dolph has died after being gunned down in Memphis, Tennessee.
Article continues below advertisement
According to local reports, the 36-year-old was shot outside of a cookie store in his hometown on Wednesday. Videos and photos have emerged online showing a large police presence outside the local shop.
Young Dolph's vehicle has also been spotted at the crime scene.
An eyewitness allegedly saw the Cut It rapper walk into the cookie store then a vehicle pull up. According to the insider, whoever was in the vehicle began firing through the store's front windows, striking the musician.
"Three independent law enforcement sources" have also confirmed the victim's identity as Young Dolph, reports Fox13 Memphis.
Article continues below advertisement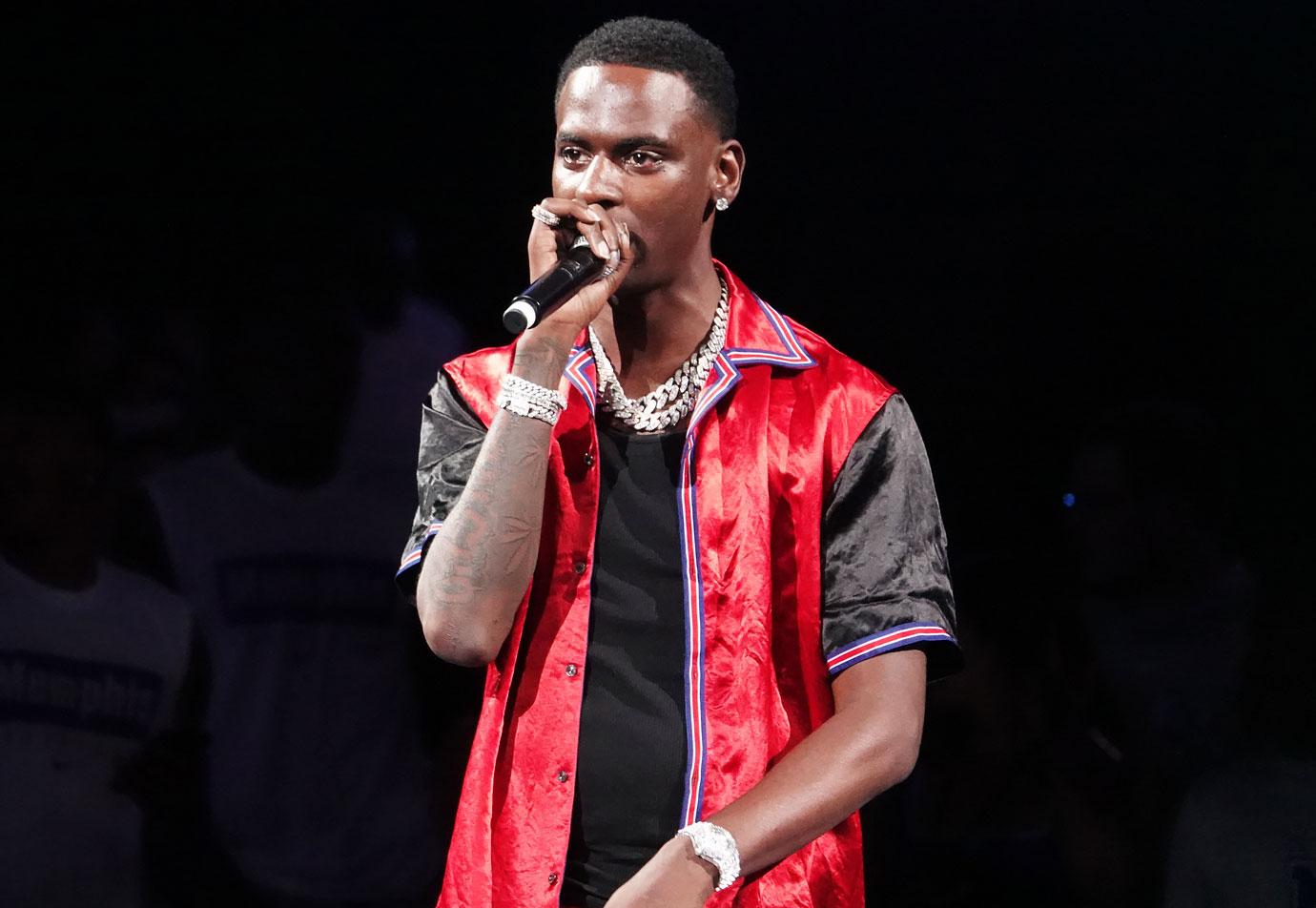 Local news reporters are captured photos showing yellow police tape around Makeda's cookie shop and several cop cars in the parking lot. Police are on the scene and currently investigating.
He was a big fan of the cookie store and was just seen there last week, coming out with a piping hot treat.
Article continues below advertisement
Bank Roll Freddie confirmed the news of Young Dolph's death, posting several tributes to his Instagram Story moments go. "Mane they just killed my n---- @youngdolph," he shared adding broken heart emojis.
"Bruh we suppose to be shooting our video this weekend mane I can't believe this s--t bruh," he added, calling the late rapper his "big brother."
Megan Thee Stallion also took to her social media, honoring Young Dolph. "Everybody that know me knows I play this man music EVERY DAY!" she wrote. "He was so genuine so real so kind to me and tfarris always!!! Rest In Peace to a real legend."
Article continues below advertisement
This isn't the first time Young Dolph has been the target of a shooting. He was hit by multiple bullets outside of a shoe store in Hollywood, CA, in 2017.
He was struck in the arms and butt during that attack. The rapper's injuries required surgery.
That same year, his SUV was shot 100 times in Charlotte, N.C. An arrest warrant was issued for Blac Youngsta. He later turned himself in, but the charges were dropped.
Article continues below advertisement
Young Dolph leaves behind two children — a daughter and a son.
This is a developing story...