Bella Hadid's Mother Yolanda Breaks Cover After Getting Annihilated For Allowing Daughter To Get Nose Job At 14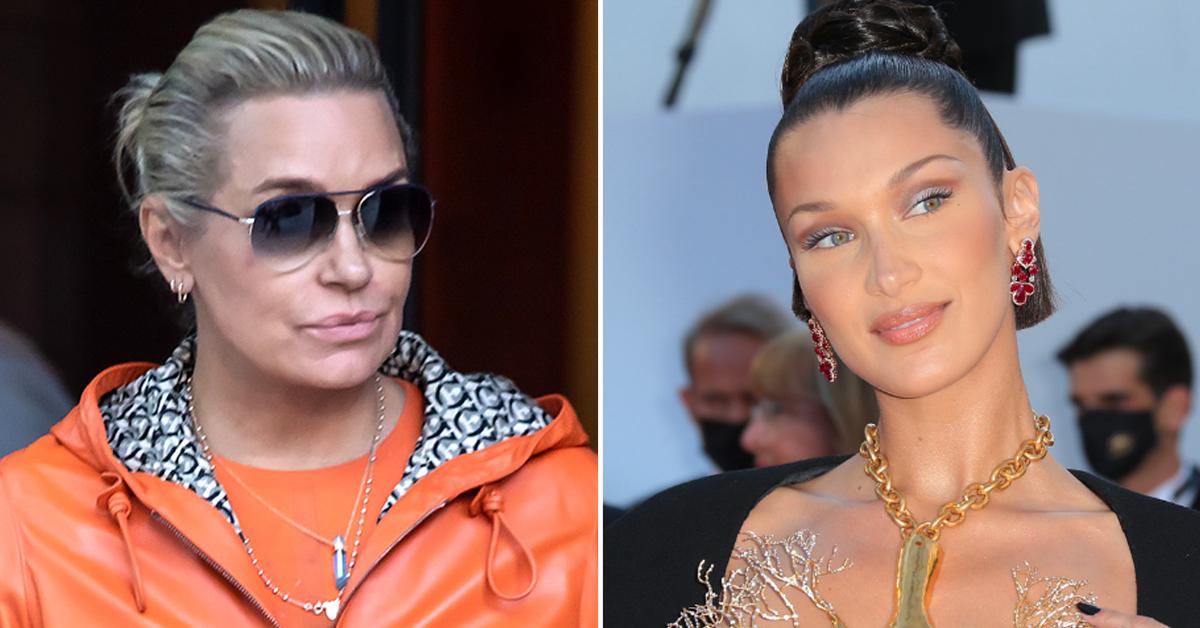 Bella Hadid's mom isn't going into hiding despite facing criticism for allowing her daughter to go under the knife at 14. Yolanda Hadid held her head high, stepping out in New York City hours after Bella revealed she got a nose job as a young teenager. Fans weren't impressed about the news, slamming the ex-Real Housewives Of Beverly Hills star over her parenting skills.
Article continues below advertisement
The 58-year-old Dutch model appeared to care less about what others think, walking the city streets with a faint smile on her face. Slipping into a gray turtleneck sweater with a darker-colored trench coat, Yolanda wore tight pair of jeans and didn't try to shy away from the paparazzi.
Pairing her street-savvy look with oversized sunglasses and boots, Bella and Gigi Hadid's mom pulled her blonde hair back in a tight bun while meeting a male friend in the Big Apple on Tuesday.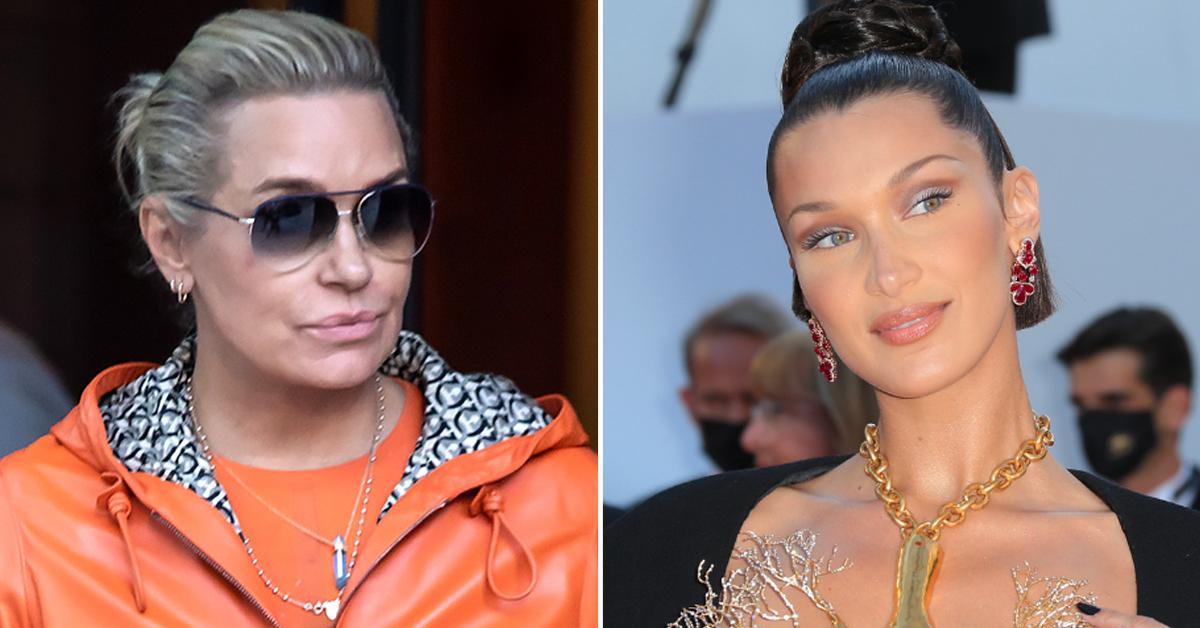 Article continues below advertisement
In an interview with Vogue, released earlier today, Bella admitted to getting plastic surgery on her face when she was just 14 years old. The now 25-year-old supermodel previously denied having any work done before.
Voicing regret over the decision, Bella told the outlet, "I wish I had kept the nose of my ancestors," adding, "I think I would have grown into it." However, she denies undergoing any other surgery.
"People think I fully f---ed with my face because of one picture of me as a teenager looking puffy. I'm pretty sure you don't look the same now as you did at 13, right? I have never used filler. Let's just put an end to that. I have no issue with it, but it's not for me," she stated. "Whoever thinks I've gotten my eyes lifted or whatever it's called—it's face tape! The oldest trick in the book. I've had this impostor syndrome where people made me feel like I didn't deserve any of this. People always have something to say, but what I have to say is, I've always been misunderstood in my industry and by the people around me."
While it's Bella's face, fans pointed fingers at her mother, questioning why any parent would allow their child to permanently alter their looks at such a young age.
Article continues below advertisement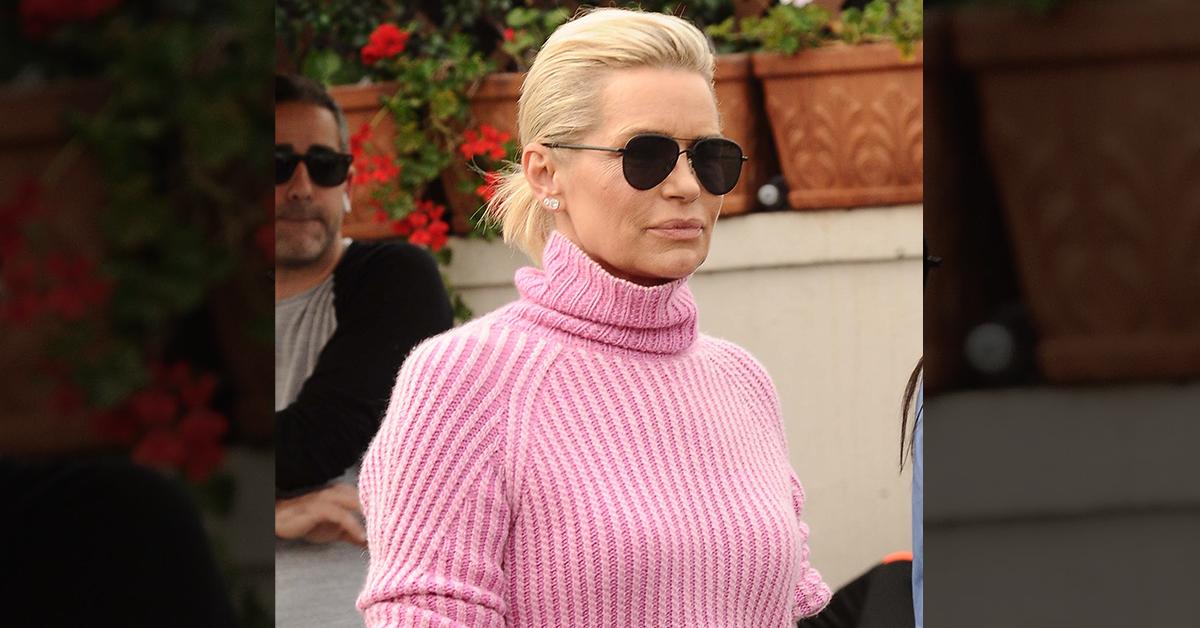 Yolanda doesn't have a great track record. As fans pointed out, she was constantly critiquing Bella and Gigi's appearance and weight on RHOBH. "How much do you want to bet Yolanda was the main one making Bella feel that way about her nose? Then ALLOWING SURGERY?" one person wrote.
"At 14, you are just too young to have a nose job… Yolanda should have never had kids!" stated a second. "Bella Hadid got a nose job at 14???? There is a special place in Hell for Yolanda," a third furious person commented. "Yolanda did a number on both daughters, especially Bella. Having a nose job at 14 is so problematic," tweeted another.
Yolanda has yet to comment on the controversy surrounding her parenting skills. Interestingly enough, no one blamed her ex-husband, the girls' father, Mohamed Hadid.
The couple ended their marriage in 2000. Besides Bella and Gigi, 26, Yolanda and Mohamed also share a son, male model, Anwar, 22.