'Full-Scale World War 3!' State TV Tells Russia Their Nation Is At War With NATO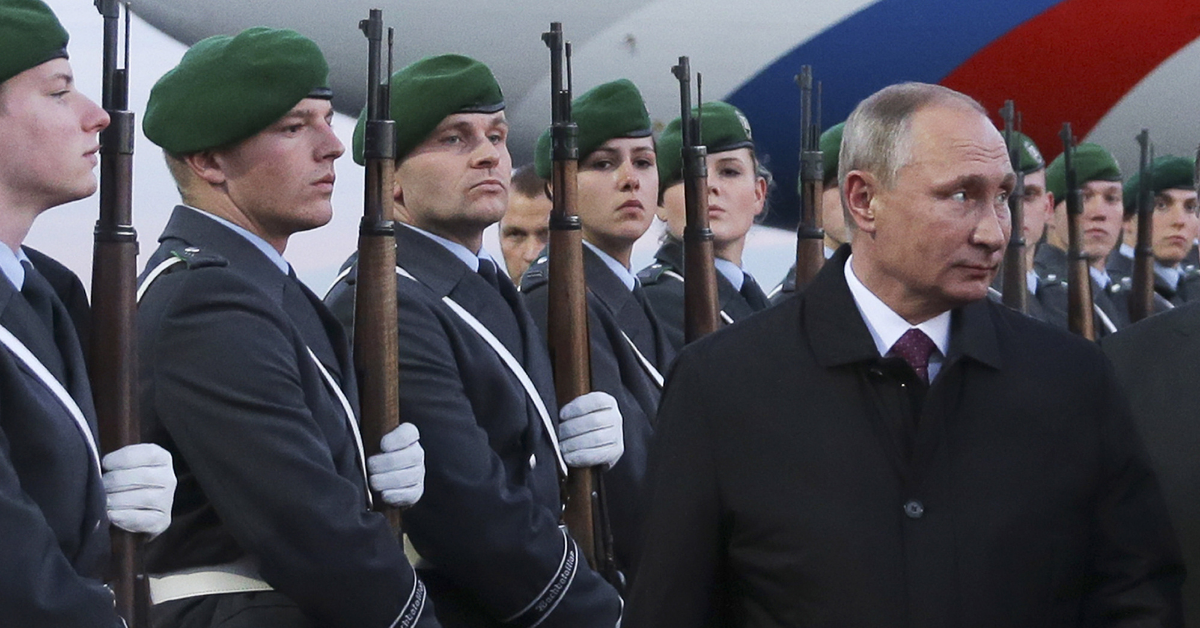 World War 3 may already be upon us. Russian State TV has told their country that the third World War has already started with NATO forces, RadarOnline.com has learned.
In a propaganda-filled news broadcast aired on Russian State TV – which is directly controlled by Vladimir Putin – the local media told their citizens that World War 3 is already happening against NATO following the death of an elite military intelligence agent.
Article continues below advertisement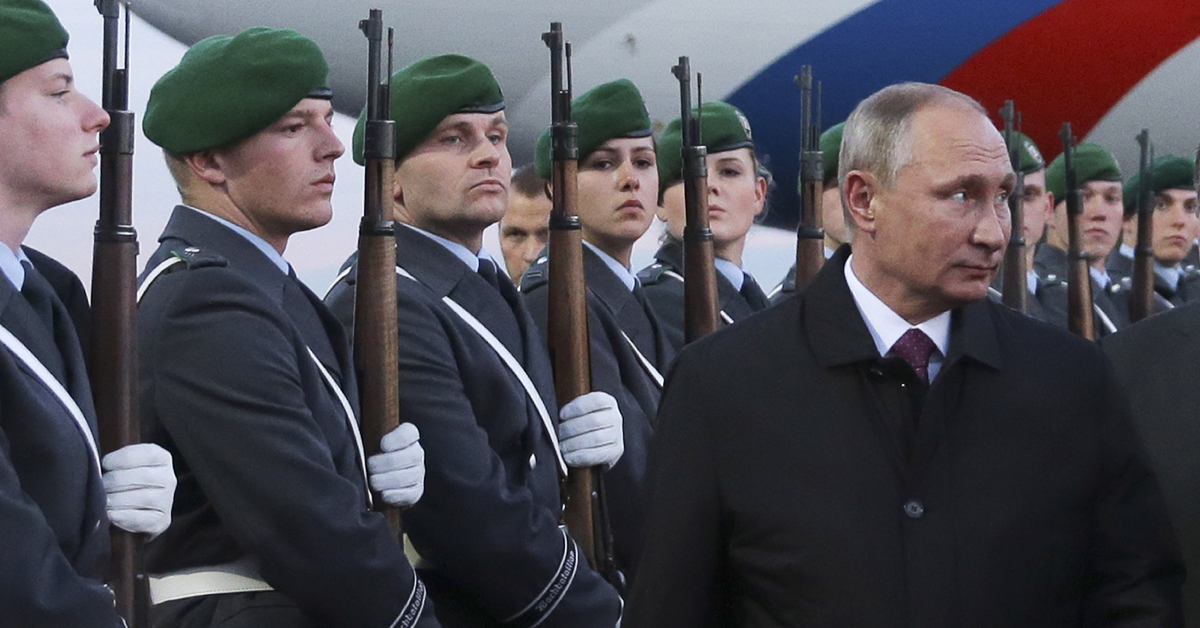 That is the chilling revelation of a Daily Star report that claims the Kremlin is upping its propaganda and fear-mongering rhetoric as Russian forces continue to suffer heavy losses and setbacks in their ongoing struggle to take over Ukraine.
Making the outlet's report even more harrowing is the fact that Olga Skabeyeva – who is widely considered to be Russia's leading propagandist presenter – is convincing a large majority of the Russian population that what she says is the truth.
"What it's escalated into can safely be called World War 3," Skabeyeva said during Friday's broadcast. "That's entirely for sure."
"Now we're definitely fighting against NATO infrastructure, if not NATO itself. We need to recognize that."
Article continues below advertisement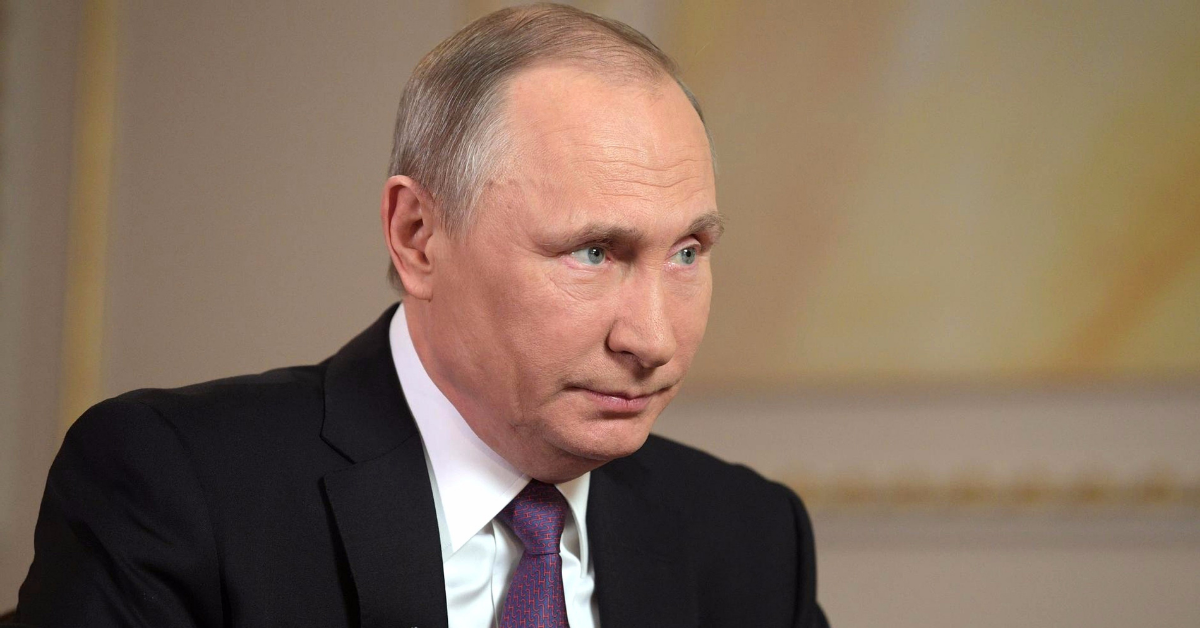 MORE ON:
Russia/Ukraine Conflict
Perhaps more worrisome is the fact that this dangerous rhetoric is not only being broadcast from one state-run channel but multiple channels across Russia – suggesting that, as far as the Russian people are concerned, they may very well believe World War 3 is taking place in Ukraine.
"In actual fact a full-scale multi-level war is underway with the collective West," Military commentator Dmitry Drozdenko said on a separate but also state-run news channel, echoing Skabeyeva and the Kremlin's fabricated message.
Another Russian TV anchor, Vremya Pokazhet, took the propaganda WW3 rhetoric one step further, telling her viewers that NATO and the West are supplying Ukraine with "zillions of weapons" and that Ukraine is complicit in doing the West's bidding by engaging in "yet more provocations, bloody, horrible, completely unthinkable."
"[These provocations] will force people to shudder once again and say that Russia is a country which is unworthy of even being on the world map and that all Russians should simply be wiped off the face of the earth," Pokazhet added.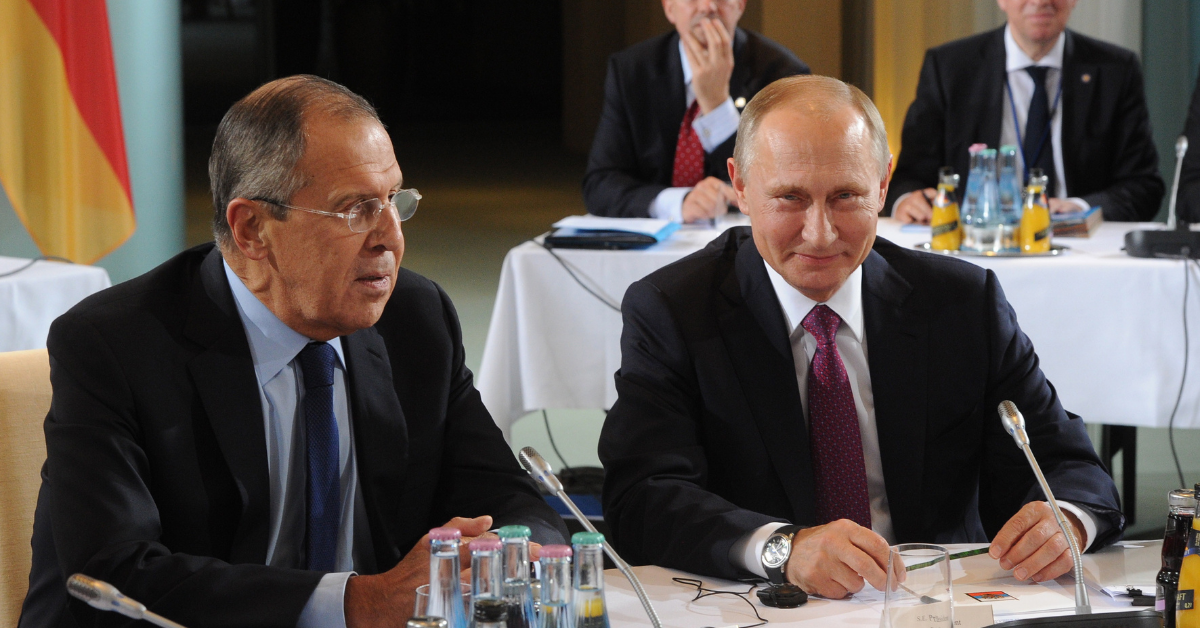 While World War 3 has not started, many are worried about whether or not Putin will escalate the ongoing war in Ukraine further by using nuclear weapons in what has so far been a battle of gunfire, rockets, and missiles.
Just days ago, while attending the funeral of his far-right Russian ally Vladimir Zhirinovsky, Putin reportedly appeared on the scene carrying a suitcase that many believed to be the Russian "nuclear football," which reportedly contains the necessary codes and data set to launch a nuclear airstrike at any point.