New White House Press Secretary Karine Jean-Pierre Under Scrutiny After Partner Revealed To Be CNN Reporter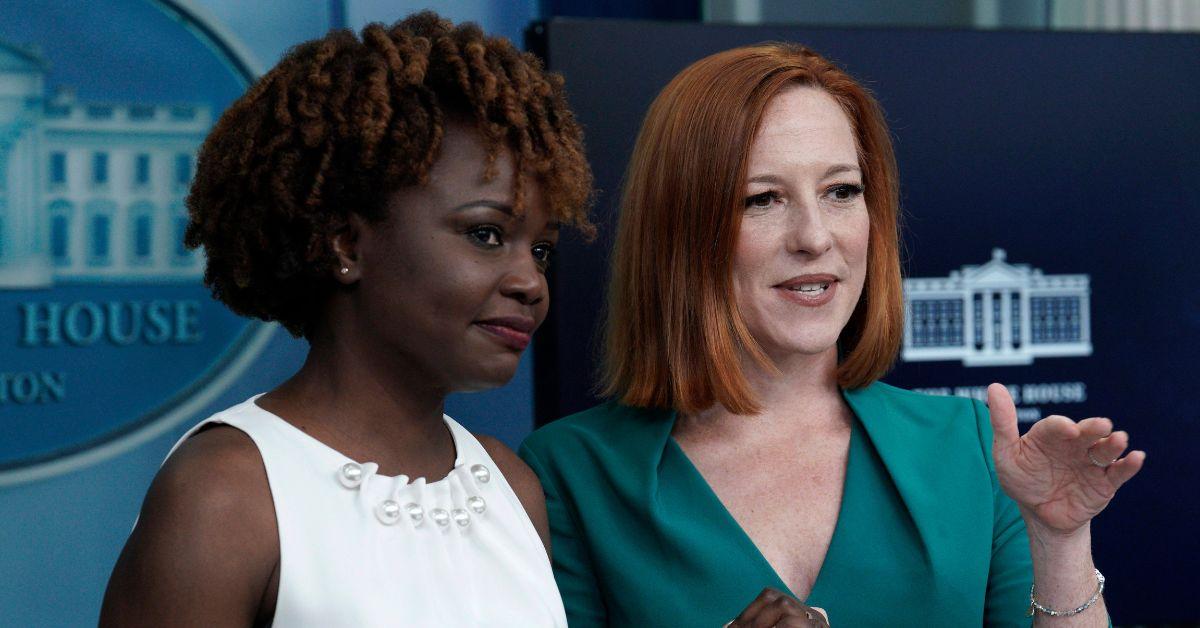 President Joe Biden's new pick to take the place of Jen Psaki as White House Press Secretary, Karine Jean-Pierre, is under mounting scrutiny after it was revealed her partner is currently a political reporter for major news network CNN, RadarOnline.com has learned.
On Thursday, President Biden announced 44-year-old Jean-Pierre as his pick to take over for Psaki when she departs the White House on May 13.
Article continues below advertisement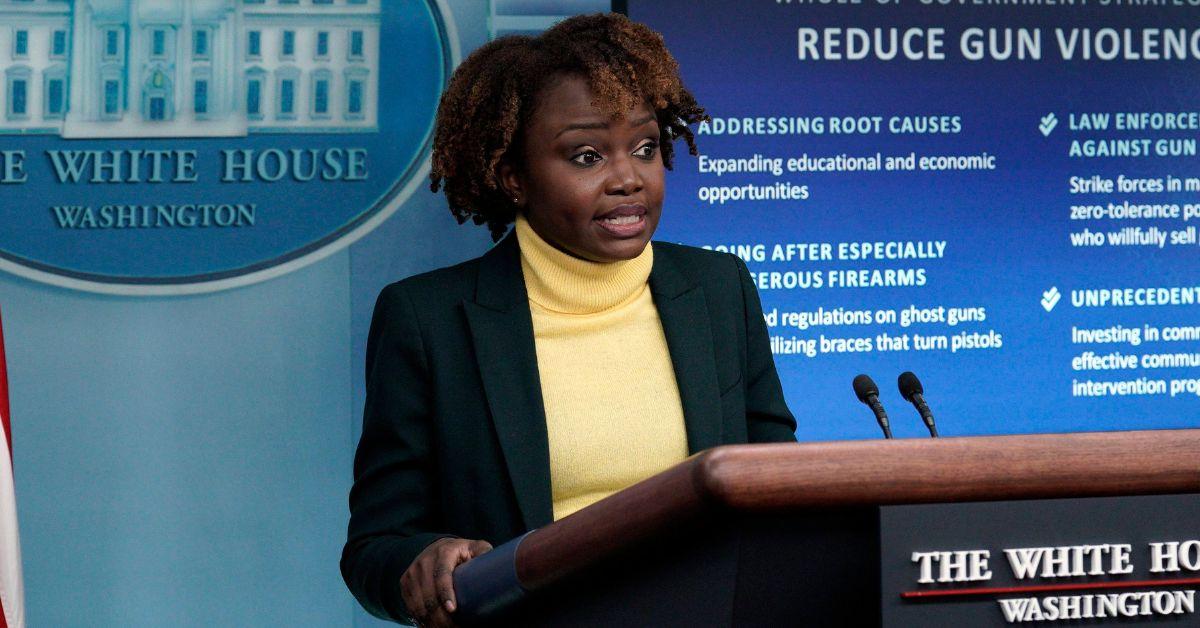 But although Jean-Pierre is being celebrated as both the first Black woman and openly gay person to be appointed WH press secretary, others are reportedly worried that her relationship with CNN political reporter Suzanne Malveaux will pose a serious conflict of interest problem for the Biden Administration.
"As I reported in Breaking the News, Karine Jean-Pierre is married to CNN anchor and national correspondent Suzanne Malveaux," Alex Marrow, the editor-in-chief of Breitbart News, tweeted shortly after Thursday's announcement. "This is one of many examples of the corporate media LITERALLY in bed with the government it covers."
Article continues below advertisement
"What is the name of the Universe where this is not a Conflict of Interest?" another concerned citizen wrote. "As of 2020, Jean-Pierre lives in the Washington, D.C. area with her partner, CNN correspondent Suzanne Malveaux, and their daughter."
Jean-Pierre and Malveaux reportedly first met at the Democratic National Convention in Charlotte, North Carolina in 2012 and began a relationship shortly after.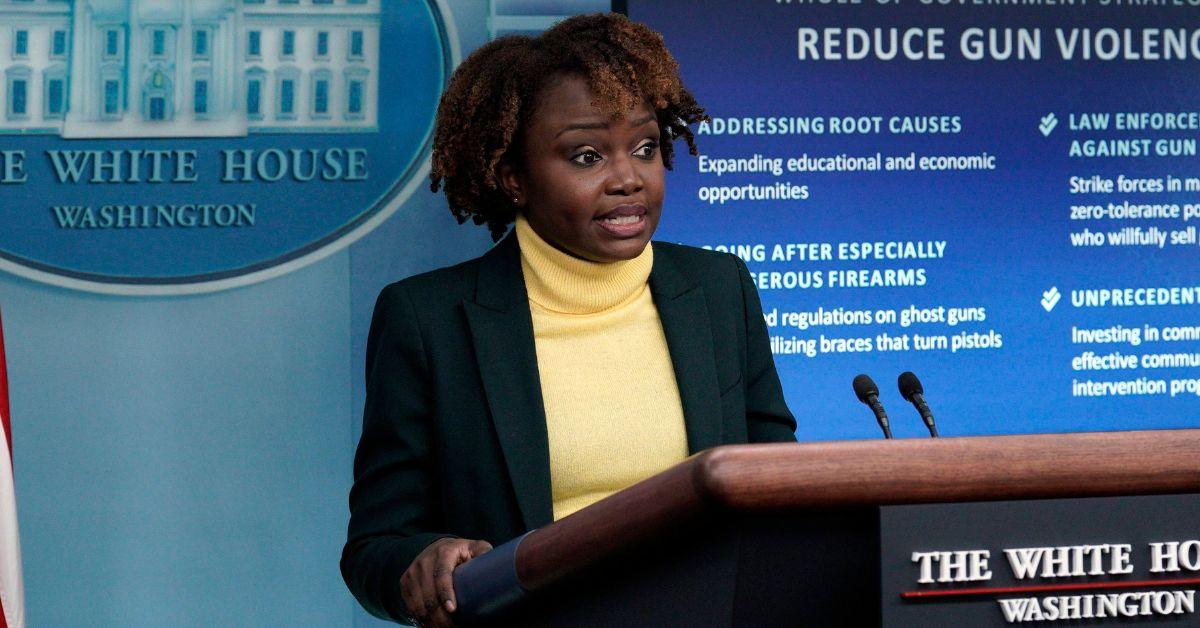 Most recently, the couple were seen together at the White House Correspondents' Dinner over the weekend.
Following the announcement that Jean-Pierre will be taking over as WH press secretary, Psaki officially confirmed the news by taking to the podium during Thursday's daily press briefing to call Jean-Pierre not only her successor but also her "partner in truth."
Article continues below advertisement
"I'm going to cry," Psaki said before she called Jean-Pierre to the podium and gave her a heartfelt hug.
"I just want to take the opportunity to celebrate and congratulate my friend, my colleague, my partner in truth Karine Jean-Pierre, the next White House Press Secretary," Psaki said.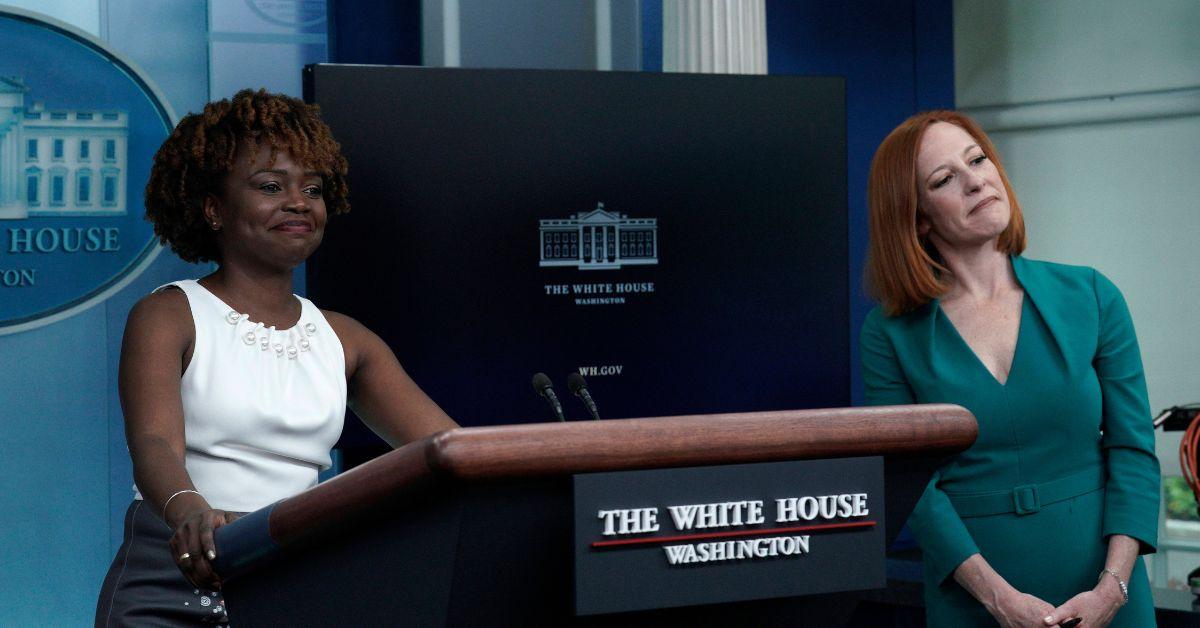 As RadarOnline.com reported, conflict of interest concerns regarding Jean-Pierre and her relationship with Malveaux come just days after Psaki herself came under fire for her own potential conflict of interest violations working as WH press secretary despite eyeing a role at news network MSNBC.
"Ms. Psaki has continued to brief reporters from the White House podium, including reporters from networks she has reportedly been negotiating with, without any apparent restrictions, creating a potential conflict of interest," government watchdog Protect the Public's Trust wrote in a complaint sent to the White House just days ago.
"The appearance of a conflict of interest risks further damaging the already low level of public trust in government," the watchdog added.