Wendy Williams Throws Literal Flowers At Joseline Hernandez When Heated Video Interview Goes Off The Rails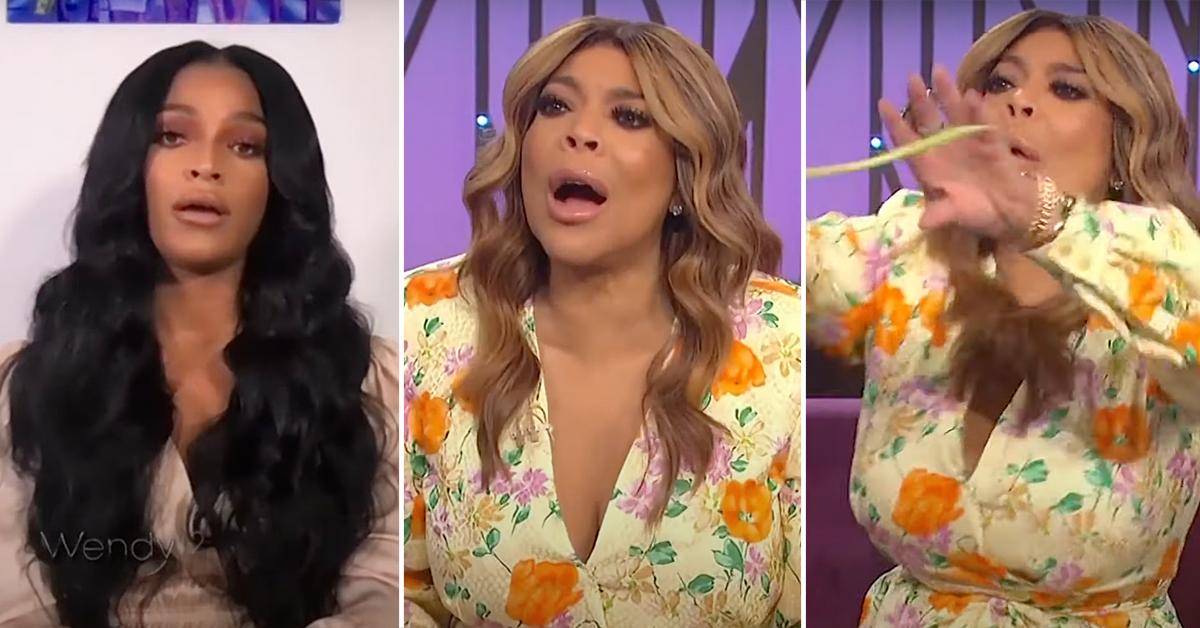 Joseline Hernandez was not having Wendy Williams' perhaps unintentional shade on Wednesday's episode of The Wendy Williams Show, where the self-proclaimed Puerto Rican princess appeared via a video call.
"For some reason, I wouldn't recognize you if I saw you. You look different every time I see you. In a good way!" Wendy said upon introducing her guest, which instantly set off the former Love and Hip Hop: Atlanta star.
Article continues below advertisement
"Hopefully it's in a good way, Ms. Wendy, 'cause you know, Ms. Wendy, I just must say this to you first," Hernandez retorted. "I hope you're gonna give me my flowers today. I hope you're gonna honor how much work I've put out there. I hope you're gonna not throw this off outside of everything that I've done. I'm an accomplished woman, and I just feel like every time I come to your show, you don't give me those flowers."
But she wasn't done.
"And Wendy, you're 35 years my senior," Joseline added, prompting a wide-eyed Wendy to let out, "Shade!"
"I should get those flowers by you," Joseline continued. "I should feel wanted by people like you. Not just me! All the other young girls that are coming up in the game."
Article continues below advertisement
Wendy maintained she's always thought Joseline was "very entertaining."
"But we feel like you be trying us," Hernandez explained. "We feel like you don't be really rooting for us. Especially with me. Every time I come on your show, you always wanna compare me to another broad. I don't need to be compared! I've made my own brand. I've made my own brand for years. I've been out here for the past decade. I got my own show. I have the No. 1 show in the country."
But "Ms. Wendy" objected to her guest's claim about "Joseline's Cabaret," which airs via the streaming app, Zeus. "No, you have the No. 1 show on Zeus," Williams chimed in, trying to save the perhaps shady moment by adding, "and you got renewed for a third season, which is to be commended!"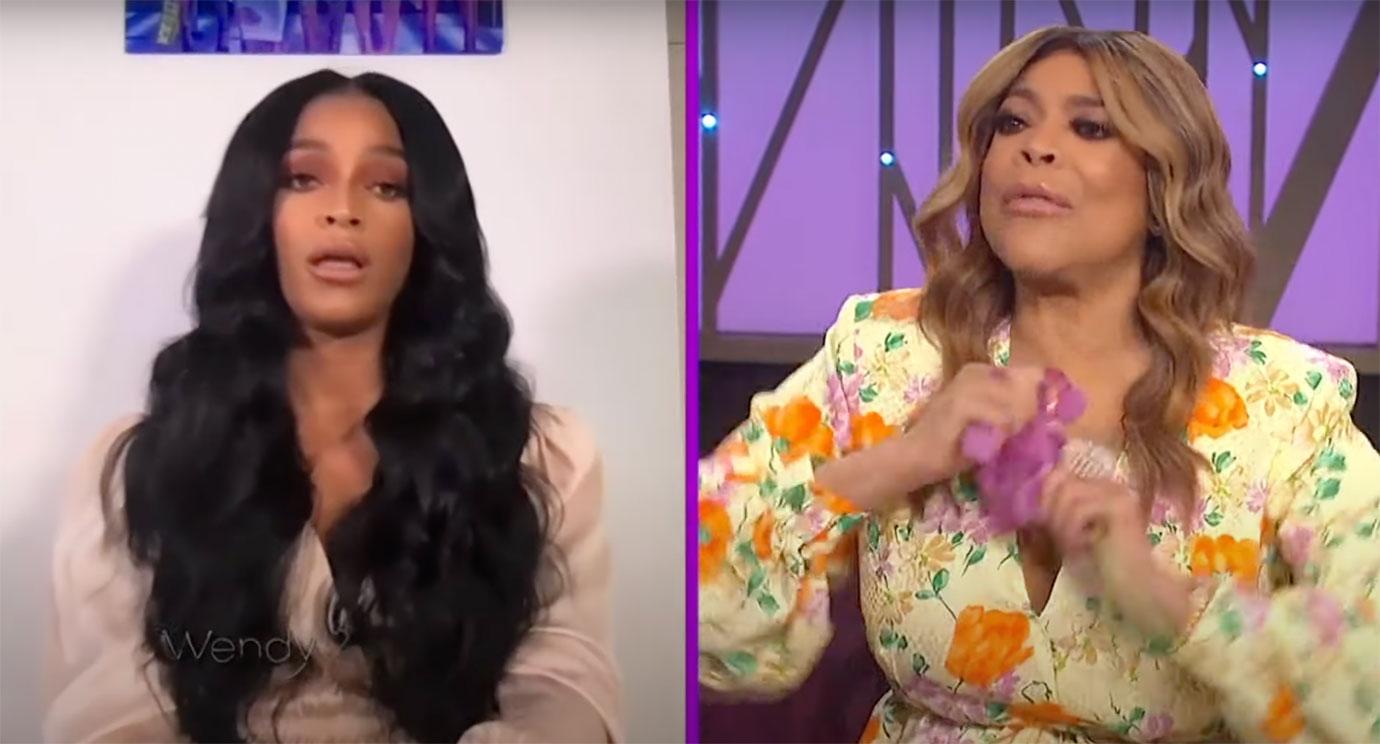 Article continues below advertisement
Soon enough, though, she snapped. "You feel undervalued? Well so do I, OK?" Wendy fired at the reality star, going into a brief monologue about the wage disparity between men and women. "So, please. Anyway, shoe cam please. Let me see your shoes."
Her attempt to divert the attention of her agitated guest did not work, as Hernandez continued to hammer home her point that she feels Wendy owes her more respect because women should be uplifting other women, not tearing them down. "I came from the gutter. I came from the streets. Give me that respect, Ms. Wendy Williams," Joseline said, before bringing up Wendy's allegedly abusive ex-husband, Kevin Hunter.
"We love you, but at the same time, you have to do better. You're not in an abusive relationship anymore," she said. "You don't deal with that man anymore. You should be in a better place. And when people come on your show, especially Black culture, you should be nicer to us – the ladies – you should respect us, you should give us our flowers while we're here, and you should tell us how proud you are of what we've done in the streets."
Williams did not address the abuse claims specifically but did say that what she's "been through" in life makes her harder on young women because she wants better for them.
"Now can we get back to the show at hand?" she begged her guest. "Can I see your shoes, please?"
Article continues below advertisement
Joseline started to oblige but stopped to ask Wendy if she was going to saying anything in response to her "feelings." Williams finally told her, "I don't apologize for anything. This is what I do."
After a brief round of applause from the audience, Joseline accused Wendy of being hard on only the Black and Hispanic girls.
"Joseline. Joseline. Here. Here's a flower! Come on! There's a flower! I just got you flowers!" Williams shouted, hurling the nearby arrangement toward the screen displaying Hernandez's face.
After Joseline plugged her show and appeared to age-shame Wendy by saying someone from her team would have to show her how to access it, a desperate Williams looked to producers and asked, "Do we just pull the plug?"
Eventually, Wendy got to ask Joseline about her fiancé and her 4-year-old daughter, but when she broached the subject of her daughter's father, Stevie J, and his wife, Faith Evans, Joseline pulled a Mariah Carey.