Wendy Williams Debuts New Boyfriend Gary Owen At Reopening Of Scotto In NYC Amid Comedian's Nasty Divorce Battle
Wendy Williams has a new man in her life, and it's comedian Gary Owen.
Article continues below advertisement
Sources tell Radar the 56-year-old television personality took the 46-year-old comedian to the reopening of Scotto in New York City on Thursday as her date.
Williams and Owen sat together in a booth, smiling and laughing as they chatted up a storm, insiders tell us.
Article continues below advertisement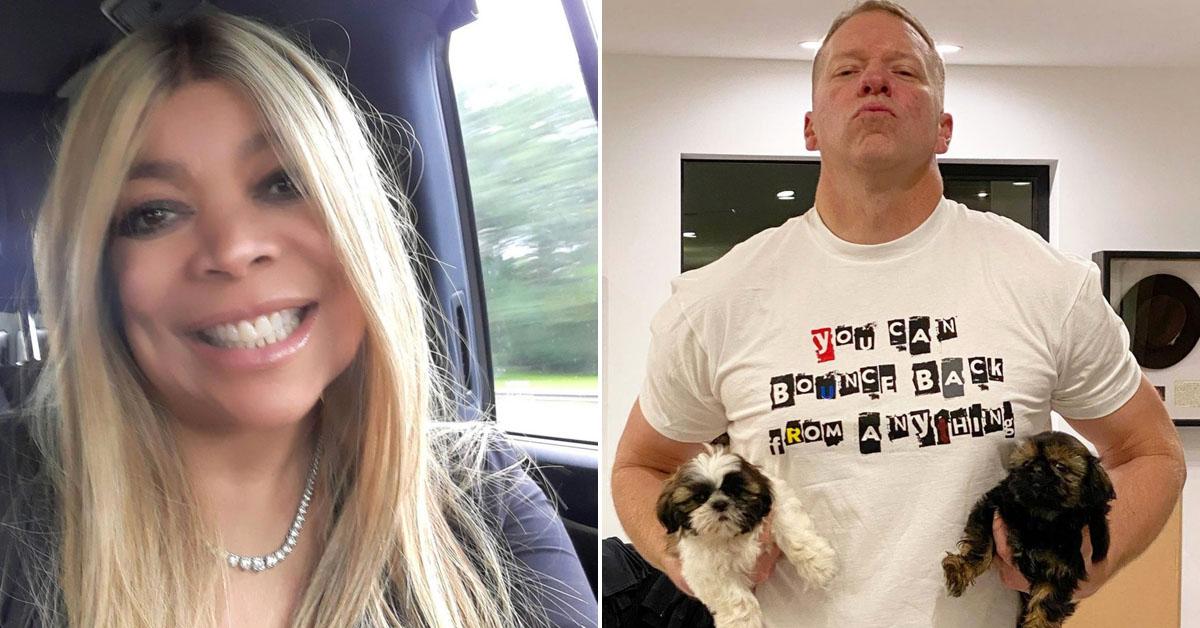 Their debut as a couple comes on the heels of the comedian's very flirty appearance on The Wendy Williams Show earlier in the day, which incited quite the negative reaction from Gary's estranged wife, Kenya Duke.
Article continues below advertisement
The two are in the middle of a nasty divorce battle after 17 years of marriage and 23 years total as a couple.
Kenya felt the comic/actor should have spent his one-on-one interview plugging his current film project, The House Next Door: Meet the Blacks 2, instead of speaking publicly about their split.
Article continues below advertisement
Tagging him in a lengthy statement on Instagram, Kenya wrote, "You wanted more of my attention, so here I am. I tried not to respond but with so many untruths it was necessary to address your lies and your friend."
Article continues below advertisement
After saying he looked good and was dressed well for the occasion, she congratulated her ex on his upcoming movie...then went for the jugular.
"I was shocked you spent most of your time talking about me, the divorce, son and daughter," she wrote. "If the streets are that good to you, then why waste that opportunity and not talk about upcoming projects, club dates, what you are learning on the streets as an older guy."
Article continues below advertisement
Duke said Owen "could have shut it down real quick with 'that's my past, I am focused on my future.' why didn't you?...because you want my attention and you knew someone would send it to me."
Article continues below advertisement
Kenya went on to detail all of the ways in which she believes Gary is a deadbeat dad, claiming he actually has an atrocious relationship with their children, despite what he says. She urged him to "do better."
"You have good kids. Stop being so s--tty towards them," she wrote, adding that it was "weird" of him to refer to their children as adults, even though they are.
Article continues below advertisement
The former couple share 21-year-old son Austin Owen and 18-year-old daughter Kennedy Owen. Kenya's oldest child, 30-year-old son Emilio Owen, was adopted by Gary soon after they got married.
After trashing radio personality and Real Housewives of Atlanta alum Claudia Jordan for her alleged involvement with her once-husband, which both parties have denied, Duke said something quite interesting.
She said during Owen's sit-down with Williams that he should have found out "what the host likes to do," as "she was obviously interested."
Article continues below advertisement
Indeed, Wendy was quite flirty toward her guest during the taping, so much so that even his ex noticed!
Article continues below advertisement
And as Radar previously reported, Williams is currently single following her split from Mike Esterman last month.
Following what seemed to be a relatively amicable breakup, the Maryland-based contractor told two different publications that the two had called it quits after a short time together because of the distance and his busy work schedule.
Article continues below advertisement
The media personality then retorted on her show, calling him "childish" for speaking to the press about their breakup.