Protestors Gather Outside The $6M Flat Of Vladimir Putin's Foreign Minister Sergei Lavrov's Stepdaughter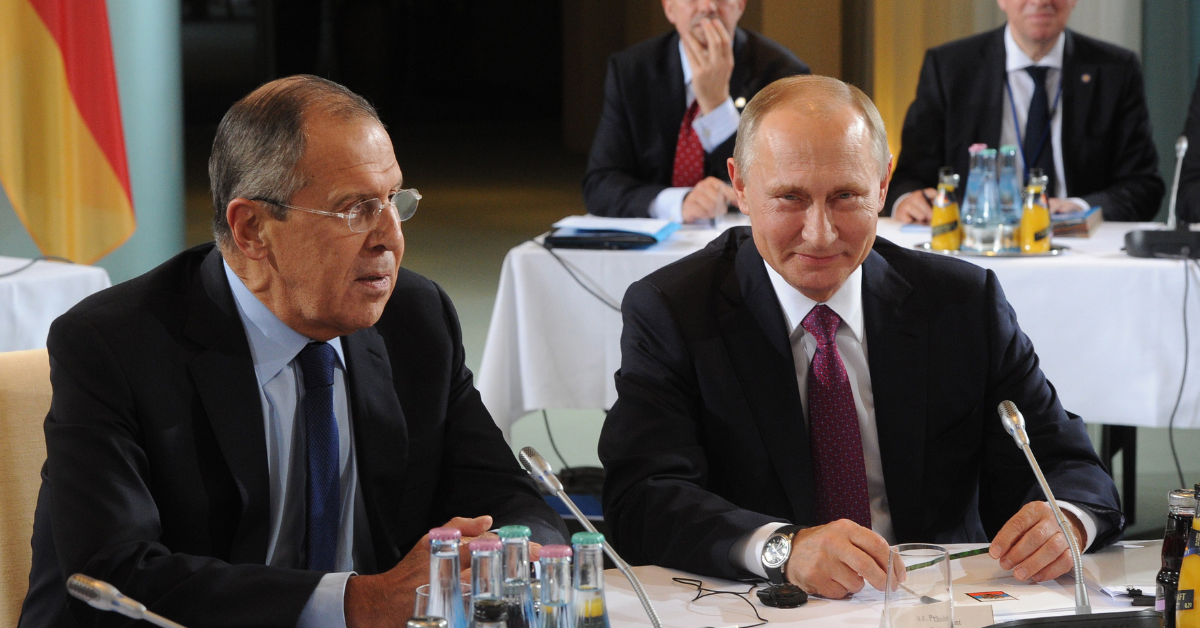 Protestors have started gathering outside the home of Polina Kovaleva, the stepdaughter of Vladimir Putin's foreign minister Sergei Lavrov, to call for sanctions against the 26-year-old. Many believe her multi-millionaire-dollar flat is used as a façade in which her father uses to launder money.
Article continues below advertisement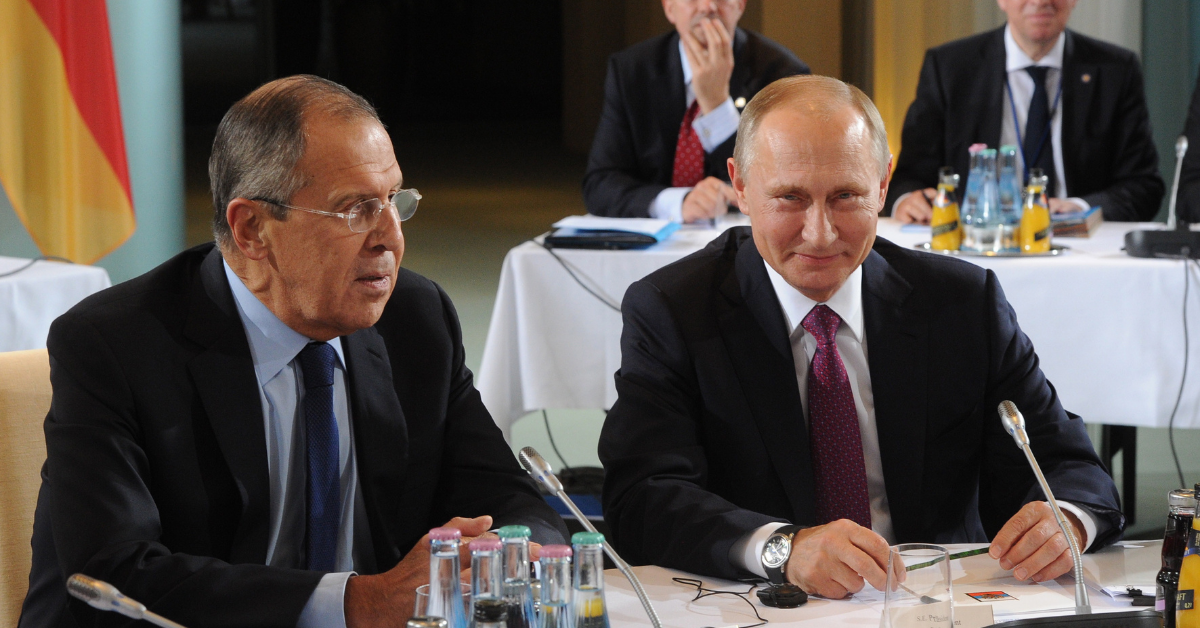 According to Daily Mail, the activists started gathering outside Kovaleva's nearly $6 million Kensington, England flat on Sunday in protest of her benefitting from her father's influence as Russian forces continue their invasion of Ukraine.
"Polina Kovaleva daughter of Russian war criminal Sergei Lavrov launders his money here," many of the signs said, while others held pictures of Kovaleva with the message "war criminal's daughter."
Kovaleva's alleged mother, 51-year-old Svetlana Polyakova, is reportedly Lavrov's mistress and "unofficial wife," according to reports.
Article continues below advertisement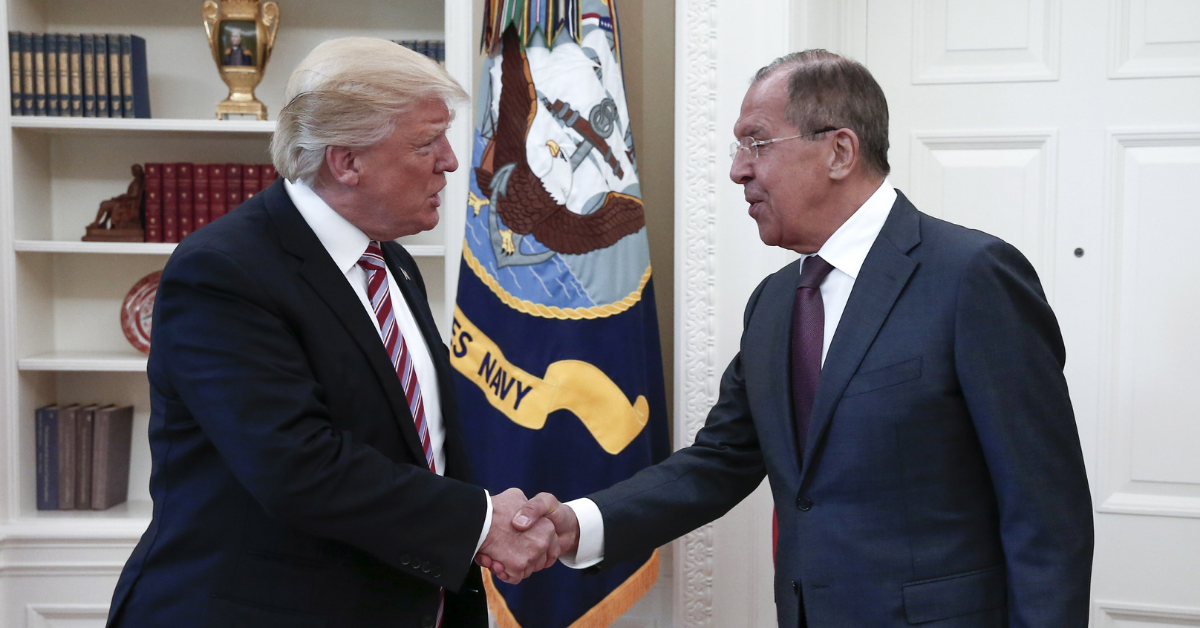 Like her suspected daughter, Polyakoya also reportedly owns a multi-million-dollar residence – but hers is reportedly in Moscow. It is unknown who paid for Kovaleva's flat, but Land Registry documents reportedly show that her flat was purchased in 2016 for a whopping $5.7 million with no mortgage when she was no older than 21, meaning the apartment was purchased in full.
This is one of the main reasons activists took to protesting outside of the Kensington property on Sunday, because it is believed that Russian Ambassador and Foreign Minister Lavrov – who just last week claimed Russia never attacked Ukraine – paid for the flat and his daughter is therefore benefitting from her father's power free of sanctions.
"Polina's biological dad isn't superrich. She doesn't have an oligarch husband. Yet aged 21, she bought a prestigious apartment on Kensington High Street for £4.4 million, and her lifestyle is like a 'non-stop holiday,'" Maria Pevchikh, the head of investigations at Alexei Navalny's Anti-Corruption Foundation, recently said.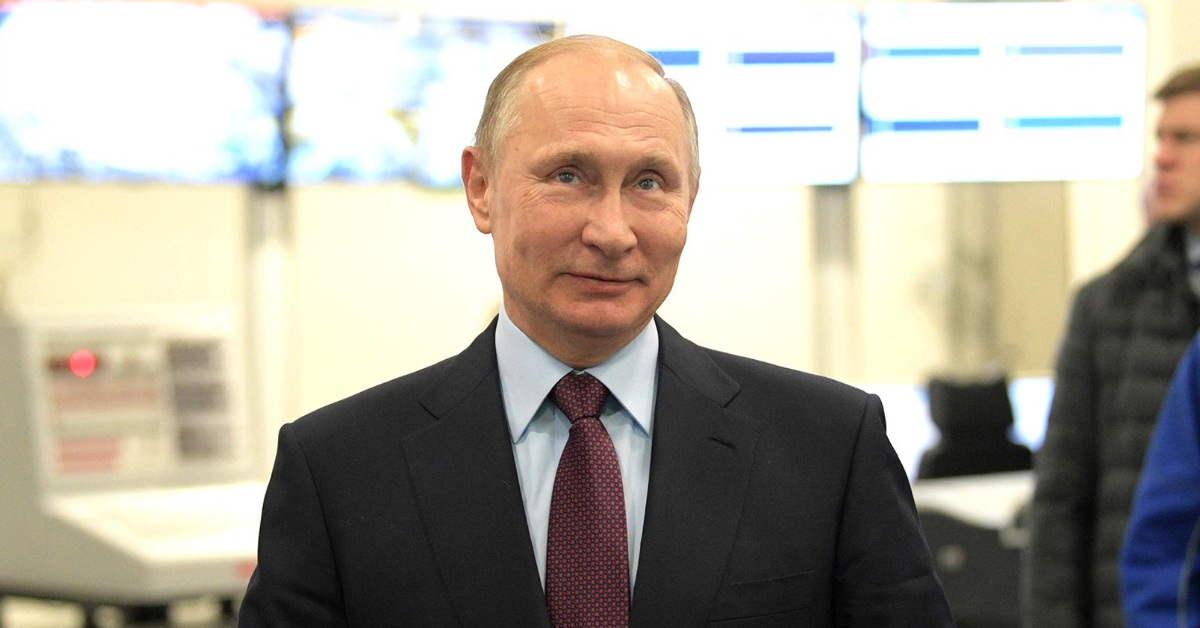 As RadarOnline.com reported, Kovaleva isn't the only child experiencing the consequences of their fathers' actions regarding the condemned invasion of Ukraine by Russian forces.
Just days ago, the alleged love child of Putin himself was forced to delete her Instagram account following severe backlash from her followers regarding the Russian invasion of Ukraine. Beyond that, the Russian president is also reportedly hiding his mistress and their four children out in Switzerland while war between the two neighboring nations rages on.
"While Putin carries out his assault on Ukraine, attacking innocent citizens and causing a refugee crisis, his family is holed up in a very private and very secure chalet somewhere in Switzerland – for now, at least," a source familiar with the situation recently spilled.