Viral TikTok Swinger Who Shares Her Husband With Her Mom & Sister Blowdries Her Private Parts, 'Heating Up Dinner' For Spouse & His Friends
TikTok influencer Madi Brooks, who went viral over the weekend when internet users learned about her unconventional sex life, is continuing to make heads spin.
Taking to the social media platform to revel in all the attention she and her family of swingers have been getting, Madi revealed that she also messes around with her husband's friends.
Article continues below advertisement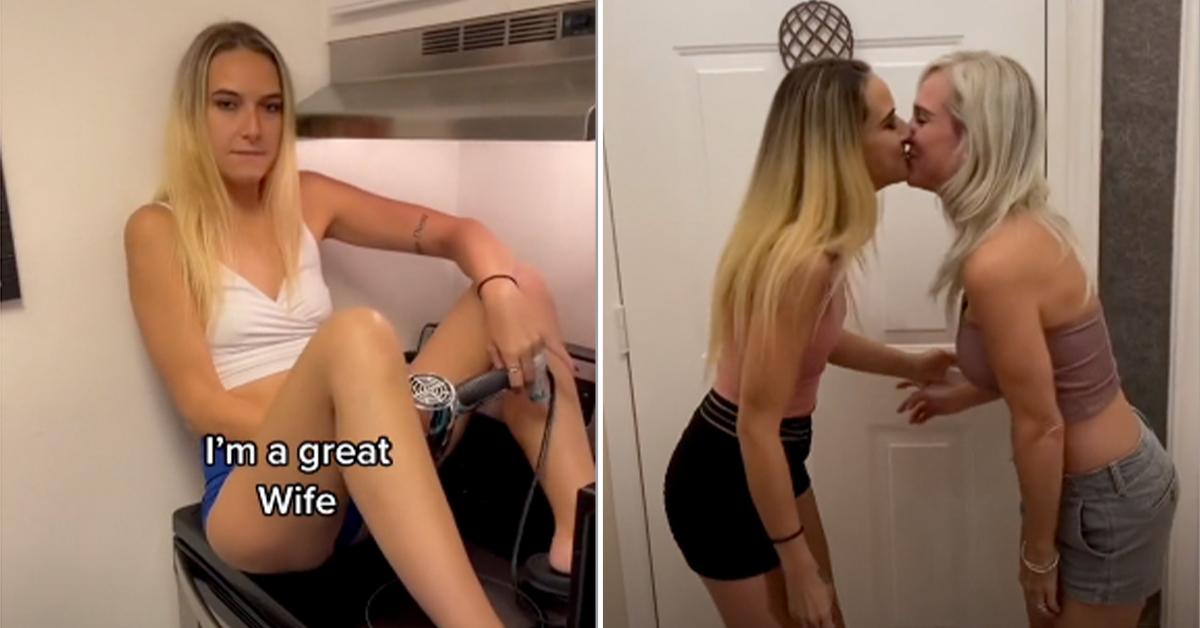 "Babe, what are you doing?" he asked his wife in a recent video. She was seen sitting on top of the stove, blowdrying her private parts. "Why are you blowdrying yourself down there?"
"I'm just heating up dinner for you and your friends," she replied with a sly smile.
Giddy with excitement, her husband urged her to "carry on" because his pals would "be here soon!"
She captioned the clip, "I'm a great wife."
Article continues below advertisement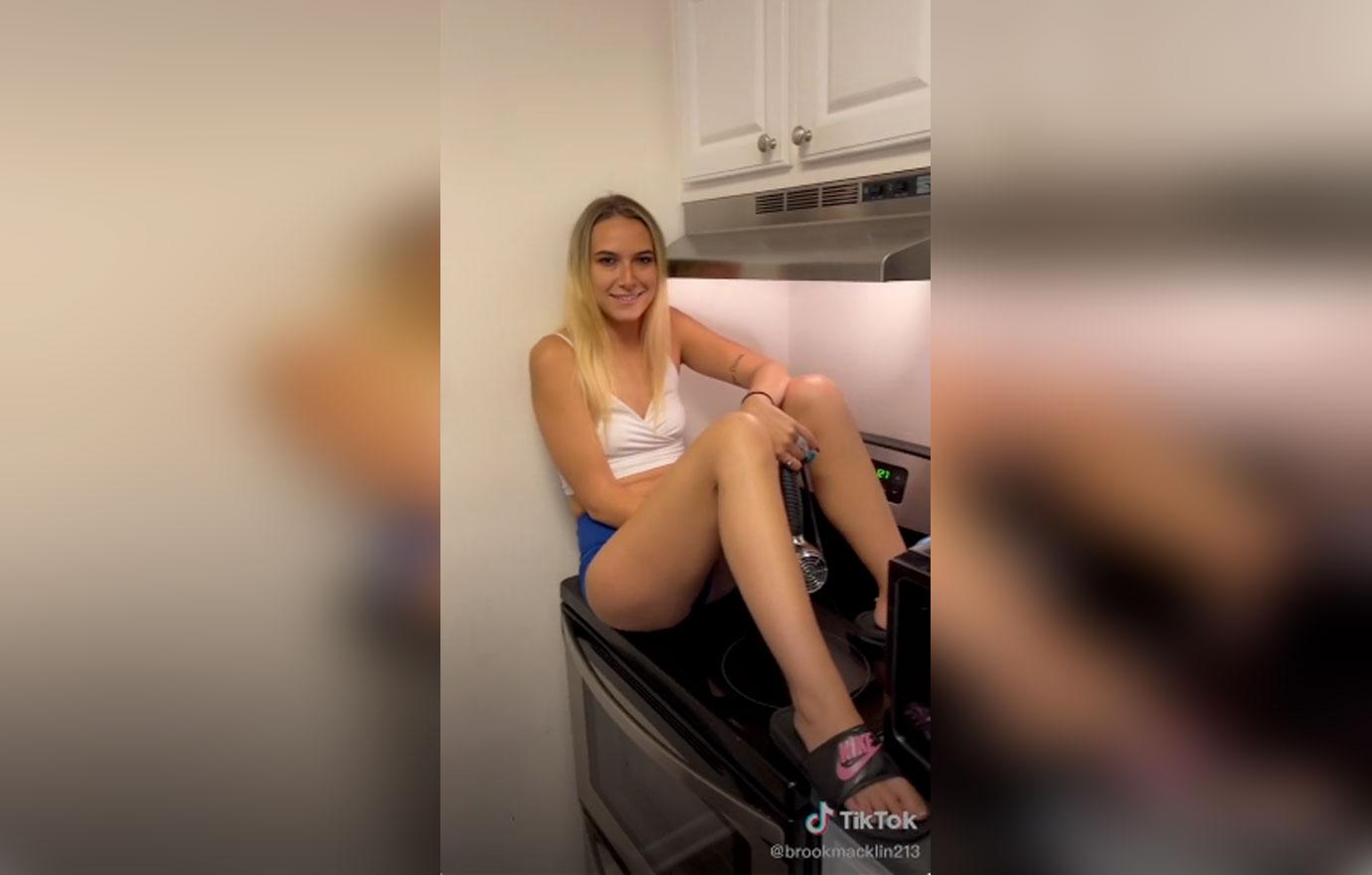 As RadarOnline.com reported, TikTok exploded with both horror and intrigue when users learned that Madi, her husband, her mother and her younger sister were all swingers.
"Me and my mom are both swingers, and it's great, you know why? Because when I'm not in the mood, I can just let my husband have her," she told her followers. "Yeah, I'm that kind of wife. I let my husband have her a couple of times a week."
Article continues below advertisement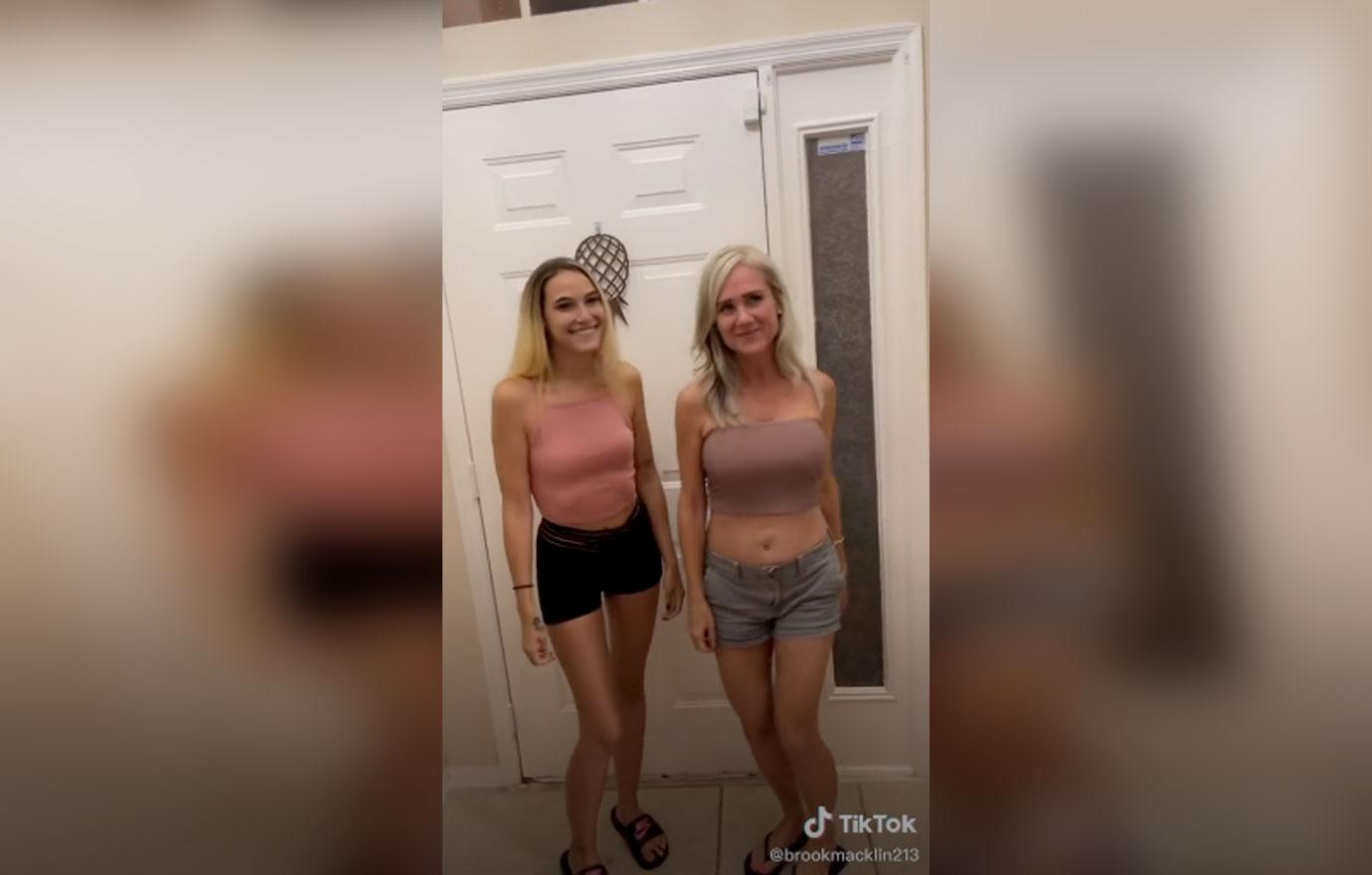 "You wanna know how I keep my man happy?" she added in another video. "I let him play with my little sister."
Videos on Madi's page show her husband kissing, caressing and groping her before doing the same things to her mom and sister – in her presence, at her command.
In one particularly horrifying clip, Madi seemed to insinuate that she and her mom may actually participate in sex acts together as they shared a kiss on the lips and turned the pineapple that was hanging on their front door upside down. An upside down pineapple is a symbol to indicate swinging.
Article continues below advertisement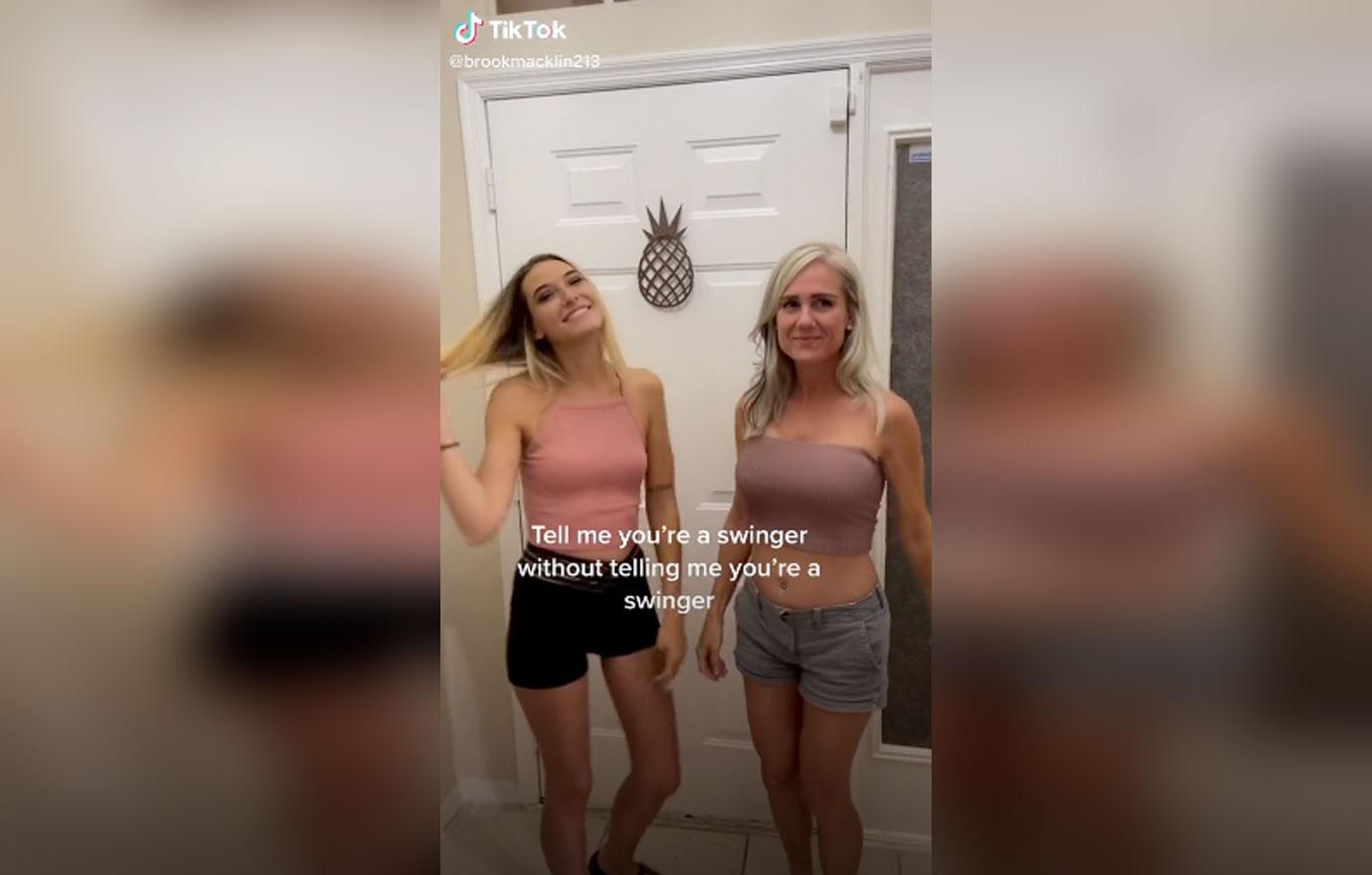 As of now, 10 videos exist on Madi's TikTok page, and all 10 are about her swinging lifestyle, which she claims is "so much fun" that she "will never stop."
According to the blonde 20-something, she is a schoolteacher for young children.
Disgusted TikTokers have flooded Madi's account with millions of views and colorful comments.
"That's enough TikTok for one year, I'm out!" wrote one individual, while another wondered, "How did that conversation ever initiate?"
A third added, "I don't know how anybody could share, but it's your life."