Victoria Beckham's Shockingly Stiff Face And Plump Pout Go Viral, Plastic Surgeons Weigh In
Victoria Beckham stopped by Good Morning America on Tuesday to discuss her successes in both family and career.
And while the 47-year-old former Spice Girl has always been stunning, her new look downright shocked the masses!
Article continues below advertisement
Viewers and fans alike flocked to Twitter to see if others had figured out what exactly had changed about the fashion designer/beauty mogul's appearance.
Some called out the seeming hypocrisy of the star promoting her new cream cheek color, Cheeky Posh, given that it was apparent she was sporting more than just good makeup atop her great genes.
And – as always – a few people showed up just to be mean.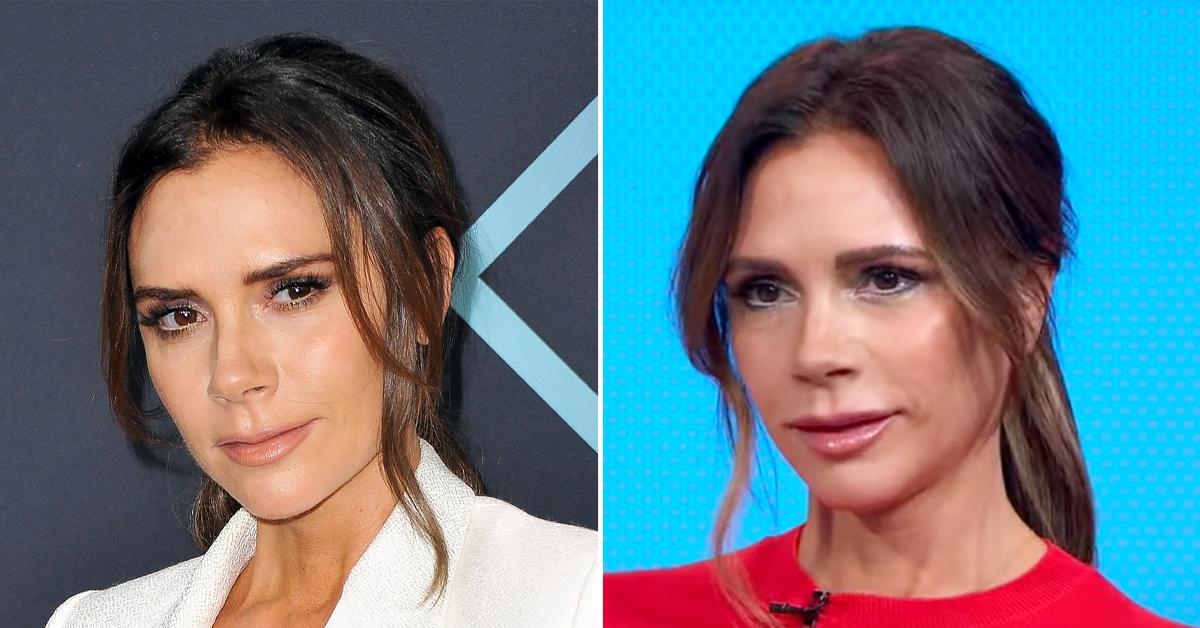 Article continues below advertisement
"Victoria Beckham on GMA is freaking me out," tweeted one observer. "She only moves her eye lids and lips when speaking...it's so unnatural and distracting. The botox/filler game can work for pics, but wow it's not good for life things."
"My gosh her lip injection looks terrible," added another. "Whyyyyy are women doing this to themselves??!!"
"Love Victoria Beckham but what's been done to her lips is a shame," noted a third.
A few critics felt the star should "sue the plastic surgeon who did that to her face," while others believed she needed to take both accountability and her platform more seriously.
"This is what's wrong with so many things these days," tweeted one of those people. "She's gone way over the top with lip fillers, yet here you are telling her how great she looks. It's madness. As a role model she should think about what she does and how she's going to influence young women."
Article continues below advertisement
Several others wished the longtime wife of soccer star David Beckham would just be forthcoming about any/all cosmetic procedures she's had done.
"Sorry Victoria, but no thanks, because I rather follow NATURAL beauty," wrote one dissenter, while someone else pointed out, "So she says that she is focused on beauty right now… but what on earth is she doing to her own face!?!? I dont think thats beauty! Im not sure that someone who make that to her own face can talk about BEAUTY."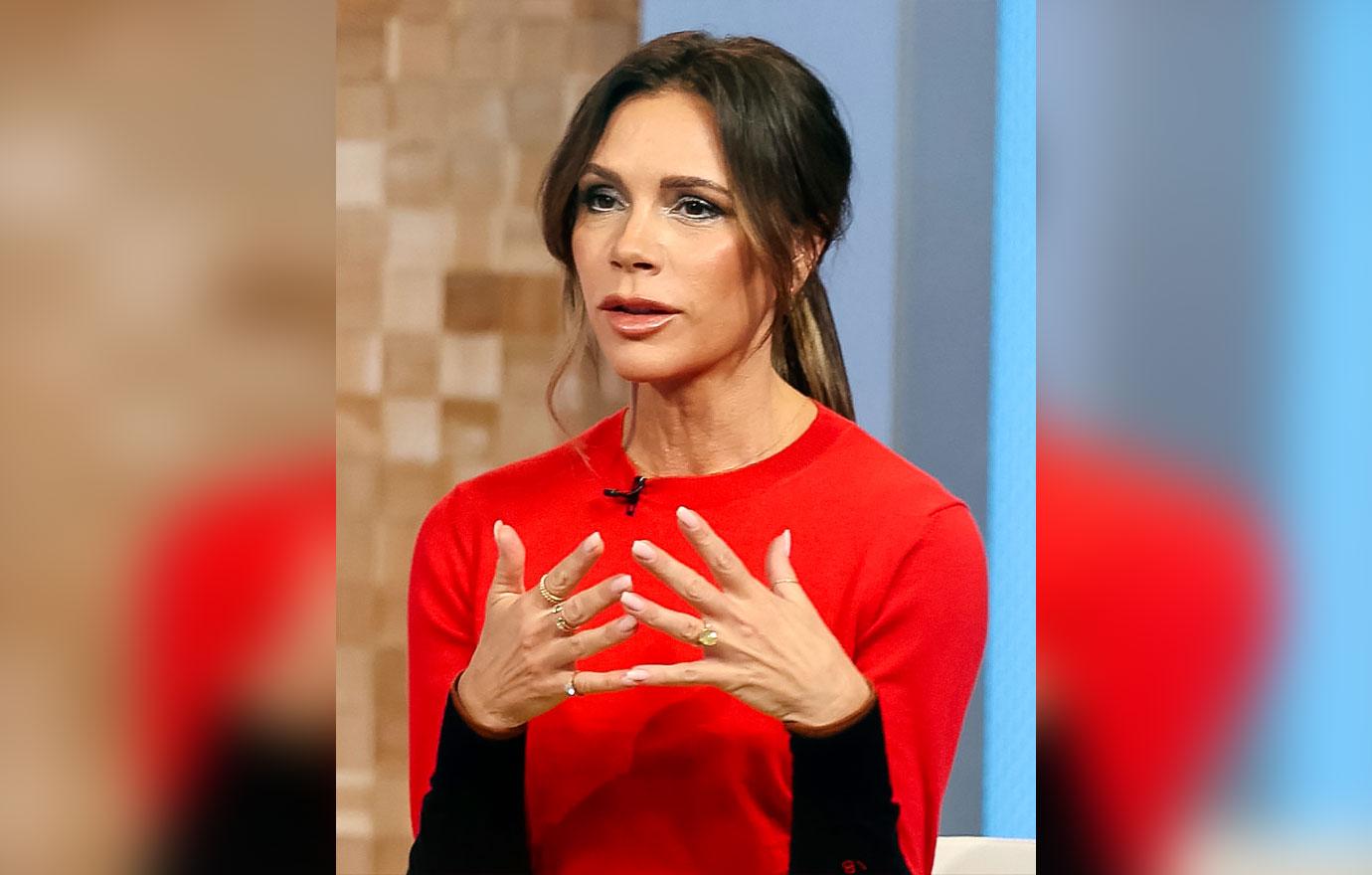 Article continues below advertisement
Following the viral chatter, RadarOnline.com spoke with a plastic surgeon and industry expert to see if they could shed some light on what Victoria may have had done to her gorgeous face.
Dr. Frank Agullo, also known as Dr. Worldwide, tells us that while Victoria looks amazing for 47, "she seems to have overdone it with lip fillers, a very common mistake."
"She has also gone for the frozen look with toxin in the upper face where is she has almost no movement," Dr. Agullo added, while noting that she seems to have "maintained her high cheek fullness" likely "using fillers."
But it's not all about plumping up the obvious areas, says Dr. Agullo. He believes Victoria has not paid enough attention to certain areas of her skin, which makes the other more tended-to parts stand out.
"Her skin quality has deteriorated with plenty of wrinkles under the eyes, around the mouth, and in the neck," he said, "which would benefit from radio frequency skin tightening and micro-needling."
Article continues below advertisement
Pam Agullo, M.D. recognized that part of people's sudden shock with Victoria's new look has to do with the fact that she "has always distinguished herself from the majority of celebrities in terms of beauty trends" and "gone for the natural understated aesthetic."
"She has aged very nicely," says Pam. "Now she seems to have gone too far with lip fillers, which in my opinion do not favor her petite and sleek facial features."
She, too, believes that a "common anti-aging mistake is to disregard the skin around the eyes, hands and neck, which end up displaying wrinkles and fine lines and are a giveaway to age."
Pam thinks Victoria "would greatly benefit from an aggressive anti-aging skin regimen to her face and these additional areas, as well as customized regular facials to increase skin quality and collagen production."