Exclusive Details
U.S. Tried To Get U.K. Spies To Shut Down Newspaper Publishing Edward Snowden Docs: Report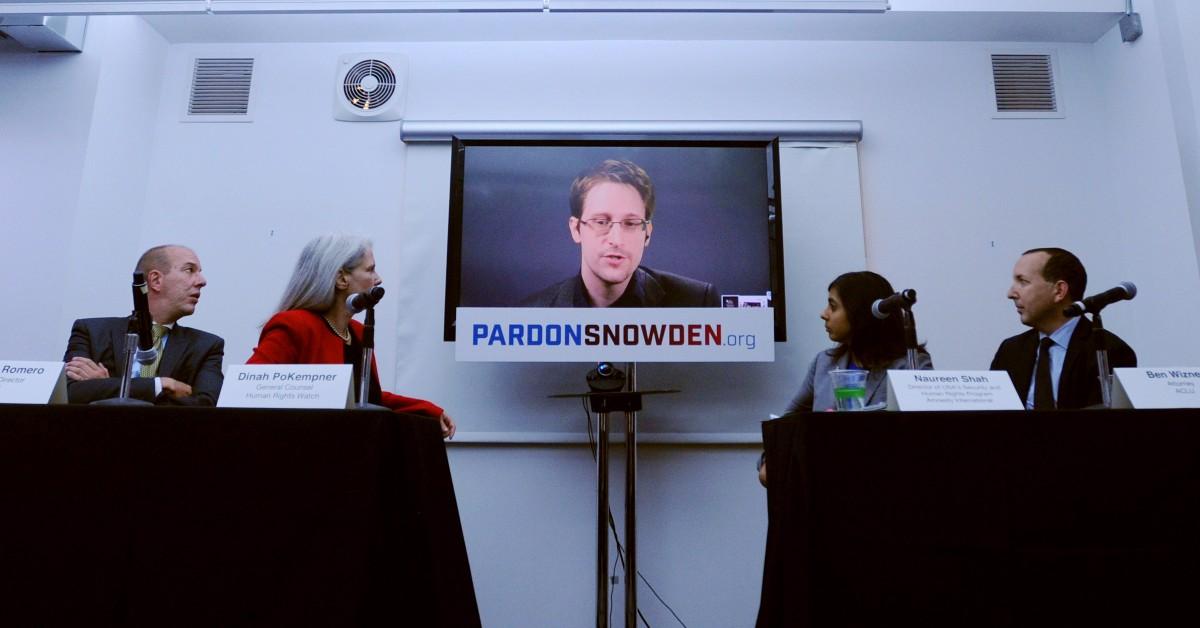 A U.S. spy agency asked its British counterparts to shut down publication at a newspaper of information from classified-doc leaker Edward Snowden, RadarOnline.com has learned.
Article continues below advertisement
Members of the U.S. National Security Agency tried to persuade U.K. spy groups to censor The Guardian newspaper from publishing revelations from Snowden. The Guardian reported on the new information that was included in an upcoming book by investigative journalist Richard Kerbaj.
The head of the U.K. Government Commutations Headquarters Sir Iain Lobban received the call from the U.S. in 2013 but rebuffed the censoring request.
Article continues below advertisement
Snowden was a former member of the U.S. NSA and released documents about both the American and British agencies collecting mass phone and internet data.
He has been charged with espionage in the U.S. and fled to Russia. In 2020, he was granted permanent residency in Russia after seeing political asylum from Moscow.
Article continues below advertisement
Kerbaj reported Lobban was aware of the special relationship between the two spy agencies, according to The Guardian.
But he felt urging a newspaper to stop an article was a step too far.
"It was neither the purpose of his agency nor his own to deal with the NSA's public relations," Kerbaj noted, according to The Guardian.
Article continues below advertisement
After The Guardian published information, then U.K. Prime Minster David Cameron threatened to use legal measures to stop further publication. However, a U.K. agency determined that nothing the British newspaper published put English lives at risk.
The spy relationship was also strained after Americans didn't inform British counterparts that Snowden was the source of the leaks. That left the U.K. spy agencies investigating its own ranks.
Snowden's leaks also revealed that allies were being spied on as well. That led to anger that Snowden had access to the allies' data and information.