Urban Meyer's 'Side Piece' Cayman Nebraska Photographed For First Time Since The Two Were Caught Grinding At Bar
Cayman Nebraska, the 24-year-old woman who made headlines last week after a video surfaced showing her grinding on married Jacksonville Jaguars head coach Urban Meyer at a bar, has been sighted for the first time since the scandal.
Article continues below advertisement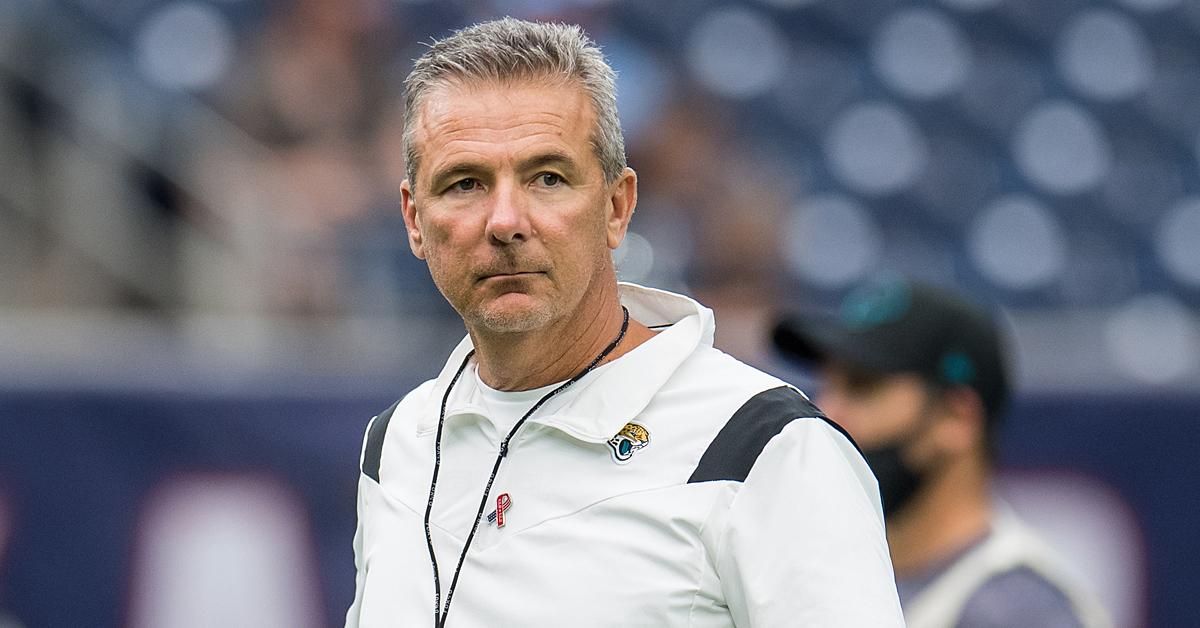 Daily Mail obtained photos of Cayman at her new home in Ohio that is allegedly only located one mile away from Meyer's bar.
Article continues below advertisement
The outlet also reported that Cayman rejected their request for comment when they approached her outside the $400,000 property.
In the photos, Cayman is seen standing at her front door while smiling with her phone in her hand. Her blonde hair is messy and tied up in a bun as if she just rolled out of bed. Cayman slipped on a pair of glasses and sported a large white t-shirt that hid the pajama shorts she was rocking underneath.
Article continues below advertisement
This sighting come less than a week after her mother told the media outlets that Cayman is too scared to leave her house because of the potential backlash and abuse she might face.
"I'm worried for her emotional status right now," her mother said on Thursday. "She can't even go anywhere. It's ruining her life."
Article continues below advertisement
"I just pray that Alex doesn't fire my daughter, because she needs this job," Cayman's mom added, referencing her daughter's boss. "She just bought a house."
As RadarOnline.com previously reported, the media mess started when Cayman and Meyer were caught on video dancing together at his bar in Columbus, Ohio.
Article continues below advertisement
In the first video, Meyer was seen sitting on a barstool while a young woman gave him what looked like a lap dance. Another video surfaced soon after, showing Meyer grabbing the female's butt. It wasn't long before the young woman dancing with Meyer was identified as Cayman.
After the videos went viral, Meyer apologized to his team.
Article continues below advertisement
"I just apologized to the team and the staff for being a distraction. It was stupid," Meyer confessed during a morning news conference. "I explained everything that happened and owned it, you know, just stupid, should not have had myself in that kind of position.
Although Meyer apologized to his team and "owned" his mistake, it is unclear if he apologized to his wife and how that apology went.