UNRELIABLE SOURCES: Wendy Williams' Staff In Job Search Mode, Katie Couric Drawing Lines For Sit-Down & TV Talker Finding God
This week, Unreliable Sources is all about the small screen, as we examine what's next for a former NBC "TODAY Show" host who's gone nuclear, another television talker who has found God, a morning host who is missing in action, and two cable network bosses who are breathing a sigh of relief. We wonder why?
Article continues below advertisement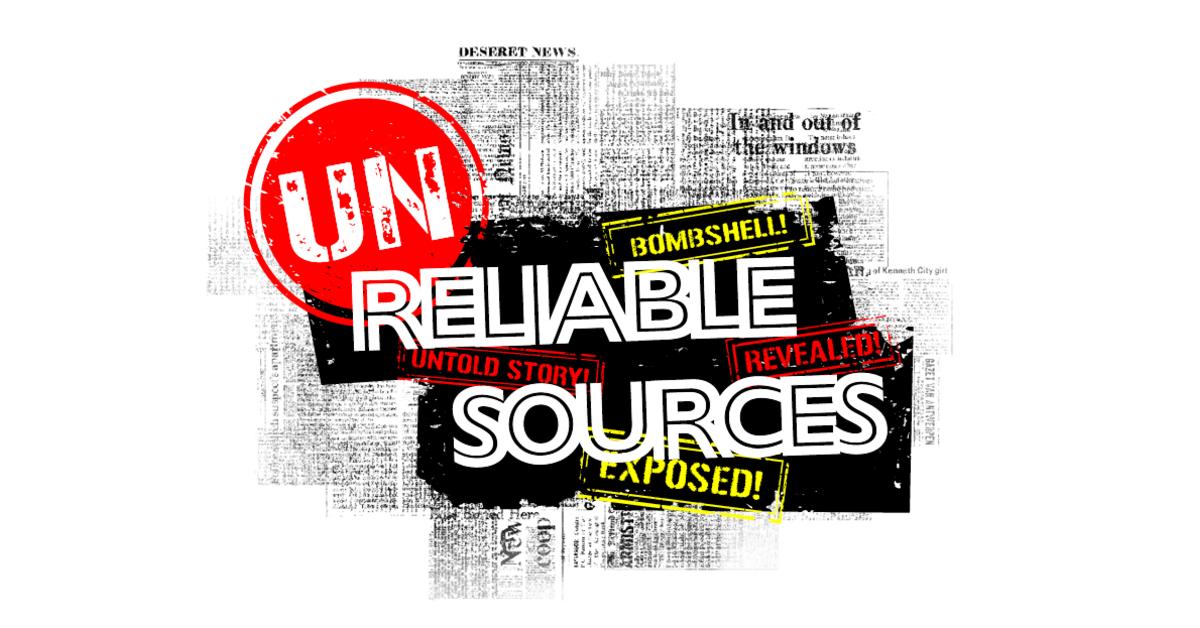 Who Me? Yes, You.
Naïve? Katie Couric didn't expect the earthquake that was the cunning drip drip drip of leaks from "Going There," her tell-all memoir, a source told Unreliable Sources.
"Katie is in hiding until she has to be," a pal told this columnist.
Until that is, she has to sell books.
What better platform than to cash in on roasting celebrities (Martha Stewart and Prince Harry) and television luminaries (Deborah Norville, and the late Larry King) than the chair she once vacated at the "TODAY show."
Unreliable Sources has learned Couric, at age 64 and forever consigned to the media retirement village after failed stints at CBS News and Yahoo!, is set to be grilled by Savannah Guthrie.
"NBC bosses are so concerned that Couric could end up on another morning show, where she could unload on NBC, Matt Lauer, and go even harder than she did in the manuscript," one TV insider said.
"So, think about it. If you were in NBC's shoes, you would want the first interview. Especially if you can negotiate the parameters of the interview beforehand. You also knock 'Good Morning America' out of the equation, from being able to get the 'get' with an interview that will not only rate, but can also serve to do damage control at the same time."
Off-limits, we're told, will be anything of note about the black sheep of the "TODAY Show" family, sex pest Matt Lauer.
In the manuscript, Couric admitted she had conflicted emotions after Lauer was ousted for allegedly preying upon — and sexually harassing — young women.
Her "heart sank" at his firing, Couric supposedly wrote.
Still, Couric sent supportive text messages when he was fired, writing that it felt "heartless" to abandon someone she spent so many years sitting beside.
"I am crushed. I love you and care about you deeply. I am here. Please let me know if you want to talk. There will be better days ahead," she wrote.
Lauer sent a kissy-face emoji in response. How sweet!
It all sounds like an episode of Jennifer Aniston's "The Morning Show." Life imitating art, right?
Article continues below advertisement
Job Wanted
Outboxes at "The Wendy Williams Show" are in overdrive with every producer and their associate (get it?) sending out their resumes to television industry bigwigs.
After it came out that Williams would not, in fact, premiere Season 13 of her morning chat show because she was "under a doctor's care and is still not ready to return to work," staffers at the company that produces the top-rated morning gab-fest are panicking.
"No one is convinced that Wendy will be back on set October 18, as we have been told," one snitch told Unreliable Sources.
"The network can insist on fill-in hosts, but there is no show without Wendy. There are scenes of chaos and an undercurrent of genuine concern for our livelihoods over here."
Williams canceled multiple promotional appearances in the lead-up to the season launch, which was expected to happen on September 20.
It then got pushed to October 4 in the wake of her receiving news of a COVID diagnosis.
Williams then reportedly checked into a hospital for a mental health evaluation.
"Cannon-ball!"
The ricochet effect at "The Wendy Williams Show" has snagged another victim — Nick Cannon.
FOX had lined up the perennial TV personality and the ever-creatively named show, "Nick Cannon," to air directly after Williams each morning.
In TV land, this was a critical move from network brass to ensure "Nick Cannon" didn't explode on debut.
You see, it's all about the "lead-in" — I.e. the show prior to a show that secured the potential for audience duplication and the inheritance effects of loyalty to that program, network, or host.
"The correlations were high between Wendy and Nick," a ratings guru said.
Alas, with "The Wendy Williams Show" airing stale and old repeats, the ratings were not what had been forecast and Nick failed to fire his cannon.
Article continues below advertisement
Praise The Lord
Meanwhile, which host has suddenly found the big man upstairs after her husband, a once-mighty powerful television god himself, left the network?
The television talker no longer has the power of her husband to throw around. So instead, she has discovered God. Praise those purses!
Dodgeball!
CNN's two most powerful people, Jeff Zucker and his deputy Allison Gollust, must have been breathing a sigh of relief that the sexual assault allegations against Chris Cuomo didn't take hold.
Their prized anchor emerged relatively unscathed due to the network's strategic decision to implement the "nothing-to-see-here-we're-turning-a-blind-eye-to-this-moving-right-along" mantra.
Why?
It would have put Zucker and Gollust in an uncomfortable position, given Gollust was Chris' love Gov bro's communications director before becoming Executive Vice-President of CNN.
Yep, nothing to see here, except Cuomo Primetime – airing weeknights at 9 p.m. ET on CNN.