Sex, Soiling, Sin & Stelter: Unreliable Sources Investigates A Sordid Romance & A Scandalous Race Mistake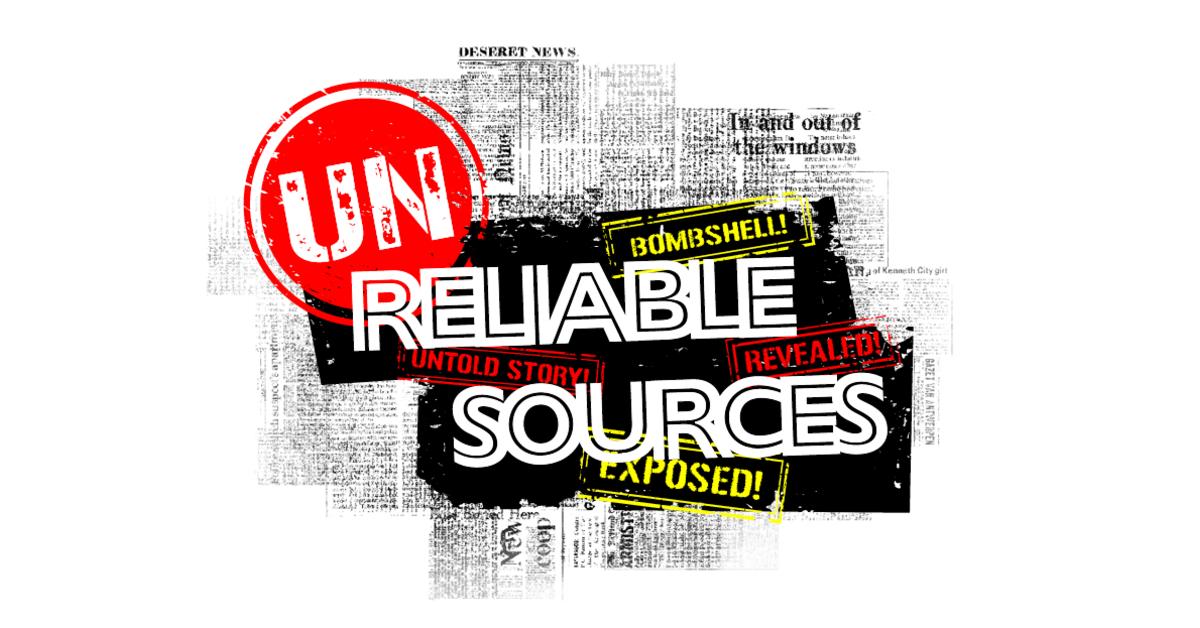 Article continues below advertisement
Shitting the bed is a common occurrence over at Barry Diller's digital wasteland The Daily Beast as readers of this column know.
But the shit really hit the fan recently when Mandy Stadtmiller wrote on Substack about how Marlow Stern, senior entertainment editor at The Daily Beast, used his position of power to kill stories and rat-out sources … all because the pair used to sleep together!
A quick primer: Stadtmiller is an author and columnist for New York magazine, former editor-at-large of xoJane, "Girl Talk" columnist for Penthouse, and host of the comedy podcast "News Whore."
For his part, he holds a master's degree from the Columbia University Graduate School of Journalism. Prior to The Daily Beast, he served in the editorial department of Blender magazine, and as an editor at Newsweek and Amplifier Magazine.
Here's how the love story unfolded.
According to Stadtmiller, she and Stern became Twitter friends when she was still working at xoJane and single in the mid-2010s.
"One night we met up and then we became hookup-for-sex friends," Stadtmiller wrote under the headline, The Daily Beast Completely Shits the Bed When It Comes to Coverage of Dave Chappelle.
"Only happened a few times. Was fine. Whatever. Who cares. I bare no ill will related to any of that in the least," she added.
"But when I got a regular gig writing for The Daily Beast, Stern somehow became my editor for a time. I didn't disclose our relationship because it didn't mean anything. But then he started making bizarre editorial decisions that made no sense—and I proved them to make no sense in how wildly viral and acclaimed the two stories he tried to kibosh both became."
The stories Stern killed, according to Stadtmiller, were that of Jill Messick, who was a veteran studio executive and producer who killed herself after Rose McGowan claimed she failed to support her in the wake of her rape at the hands of Harvey Weinstein. Messick was McGowan's manager at the time.
The second spiked story was about the "coercive control tactics" Marilyn Manson allegedly used against his former fiancé Evan Rachel Wood. According to Stadtmiller, Stern used the off-the-record information she'd given him to confront the Westworld star in an interview.
"He told me that this would not be a story because we would need Wood to go on the record rather than just as deep background which is what relationship she was comfortable with as my source," Stadtmiller wrote.
"Wouldn't you know that the next time Stern had the opportunity to do a press junket with the actress he took it, and instead of respecting my relationship with the source—and that she was not ready to go on the record talking about Manson—he directly asked her about it, and she was completely taken aback and told me as such privately in a conversation on Signal."
Stern, she said, was a huge Marilyn Manson fan and wrote complimentary about him for The Beast.
She even wrote to the Editor-In-Chief of The Daily Beast at the time, Jon Avalon, in sheer frustration that her one-time shag Stern was effectively a crock of shit.
So, what lured Stadtmiller to divulge what happened between the sheets with Stern? Drumroll, please. The debate over Dave Chappelle's stand-up special on Netflix that some people have labeled as offensive to the transgender community.
"Reading this hot trash he wrote about Chappelle that willfully misrepresents an artist's meaning is so stomach-turning," she said.
"I wanted to put this shit to bed once and for all and call him out personally for weasel-ish behavior. He'll keep his job as he should. No one will likely even talk about this. But I will know that he didn't ultimately have the power to shut me up as he seems determined to do to the myriad women who are speaking up about the abuse they have received as supposed "TERF"s. (the term for trans-exclusionary radical feminist, or feminists who are transphobic and do not believe trans women are women.) Abuse that Marlow champions again and again in his uber-woke-talking-points garbage machine he seems to be operating of late."
Is Stadtmiller a scorned lover or a shit-kicking truthteller? This whacky tale beats the shit out of me.
Couric vs. DeGeneres — who's the bossiest boss on TV?
Most TODAY Show staffers who worked under the reign of Katie Couric assumed the truth would never come out about the one-time host, which is why they're even more surprised that Katie's bullying behavior has been exposed by Couric herself.
"Looking back I would have rather worked for Ellen DeGeneres than Katie Couric," one former behind-the-scenes staffer tells Unreliable Sources.
"It seems that Ellen turned a blind eye to bad behavior, while Katie was the one behaving badly herself. Honestly, I have to confess: Katie Couric was worse than Ellen."
We spoke to another NBC staffer who worked with Couric during her reign as the queen of breakfast television.
"Katie would call and text in the early hours of the morning," said the source.
"She was constantly changing scripts, even music and graphics that she wanted to run during the segment. It went well beyond having a demanding boss into bullying.
"Katie would take great joy in watching people jump. She enjoyed her power and used it to harm a lot of people's careers, especially women."
Article continues below advertisement
Oops! WRONG grandma:
Someone got the wrong mail over at The Mail Online.
When the sad news emerged via RadarOnline.com that Lindsay Lohan's grandmother had died, The Mail followed the report with its own.
The only problem: the photo used in the story was the wrong grandmother.
The grandmother who died at age 80, Marilyn, is Michael Lohan's birth mother. The woman featured on The Mail was Michael's ex-wife Dina's mother.
Oops.
MORE ON:
UNRELIABLE SOURCES
Color blind blunder:
In the hall of shame of media missteps, nothing beats London's Telegraph that once published a split picture of one-half of The Royals Formerly Known As The Sussexes, Meghan Markle, alongside her mother, Doria Ragland.
The only problem: It wasn't Doria but rather another woman of color—Delaina Dixon, former co-host of VH1'sThe Gossip Table. With all the royal respect, Dixon looks nothing like Doria.
Let's hope the photo editors at the Telegraph are not color blind.
Article continues below advertisement
Stuck-up Stelter hasn't learned:
Some people have piled on after our epic investigation into CNN's Brian Stelter, who, as we discovered, is so egotistical that he cannot help but insert himself into every story.
It clearly did not hit home for Stuck-Up Stelter who on his Reliable Sources show a few Sundays ago couldn't help but somehow mention his four-year-old daughter in a debate about the January 6 riots at Capitol Hill.
Somehow he managed to mention how he and his daughter walked past the Capitol… and… yeah, who gives a shit Stuck-Up Stelter.
Stuck-up Stelter & Facebook: a match made in Heaven?
Did anyone else in the media not find it hypocritical to see reportage about the Facebook Files and have Facebook advertising alongside it?
Stuck-Up Stelter didn't see any issue; he allowed the tech-giant to run a banner ad on his nightly newsletter that read: "Facebook's safety protects billions of people every month."
Confessions of an Editor-in-Sin?
Matthew Belloni, of Puck News, broke the story recently of how Hits Magazine engaged in a $150,000 pay-for-play to guarantee certain coverage in exchange for money.
Belloni, the former Editor in Chief of The Hollywood Reporter, detailed the transaction with one caveat.
"Listen, I'm no Pollyanna when it comes to the trade press. Having worked at a trade for more than a decade, I know better than most how it works when the subjects of the articles are also the advertisers/subscribers. Backscratching and sponsored content are common. Music is particularly incestuous, with a history of payola going back decades."
Hmmm. Is Belloni harboring his own secret? That's a pucking intriguing question.