UNRELIABLE SOURCES: Me Me Me! The One Dedicated To CNN's Stuck-Up Brian Stelter
Everyone loves a good bit of gossip, and none more so than those of us who work in the industry. Welcome to Unreliable Sources, where you'll find the juiciest scandals, most shocking stories, and buzzy bits of info currently circulating in the halls of power throughout American culture. If you don't have anything nice to say, come sit by me...
Article continues below advertisement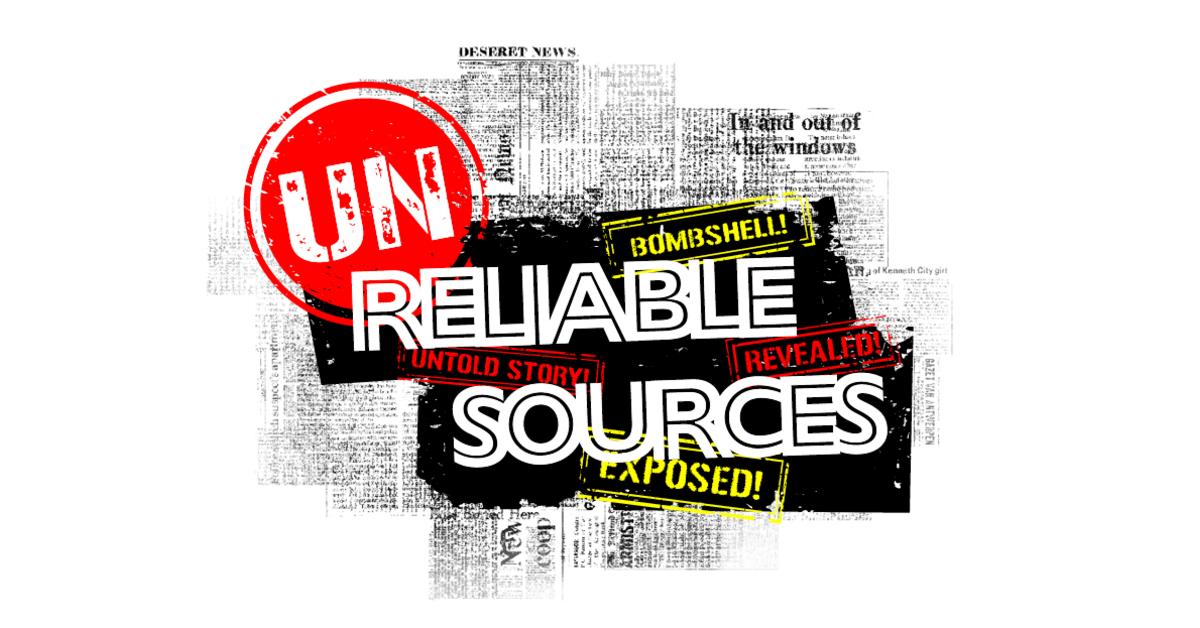 Humpty Dumpty Sat On A Wall…
Could there be anyone more full of themselves than CNN's "Reliable Sources" host and media reporter Brian Stelter?
Stuck-Up Stelter — aka "Humpty Dumpty," according to Sean Hannity — even pisses off his fellow left-wing cable crew with his "it's all about me" style of journalism.
"I don't think I have met someone with an ego as big as Brian," one CNN source whispered to Unreliable Sources.
"When we moved from Columbus Circle to the new complex at Hudson Yards (in New York), the joke was that we were unsure if Brian's ego would fit through the door!"
That's a very harsh assessment of the self-appointed media czar. So, this column undertook a rigorous, two-minute investigation to find out the real truth about Stuck-Up Stelter.
Exhibit A.
Unreliable Sources turned to Stuck-Up Stelter's insufferable nightly newsletter this week, (incorrectly) titled, "CNN Reliable Sources." Here were our findings:
Article continues below advertisement
It's All About Me
His bolded byline was highlighted yellow — just in case, one, you missed his headshot above, and two, you didn't notice it was Stuck-Up Stelter writing the newsletter.
OK, so Stuck-Up Stelter can use highlight on his Mac and loves his name.
It's All About Me Me
Instead of reporting the media news, Stuck-Up Stelter thinks he's Hunter S. Thompson reincarnated and takes us on a gonzo journalism assignment about the 25th anniversary of Fox News.
OK, so Stuck-Up Stelter thinks he's one of the most iconic journalists operating in the industry today.
Article continues below advertisement
It's All About Me Me Me
"But for the families that feel like they've been torn apart by Fox, this is not a happy anniversary," writes Stuck-Up Stelter, loosening us up to be ready for his ground-breaking reporting.
"I asked Jen Senko about this, because she directed a film titled "The Brainwashing of My Dad" that she turned into a book with the same name, newly published this week. "Well, well, well," she said, when I emailed her about the 25-year milestone."
OK, so Stuck-Up Stelter knows how to email.
It's All About Me Me Me Me
In the next paragraph, Stuck-Up Stelter takes it to a whole new level.
"In the reporting for my book "HOAX…," he dribbled, with a hyperlink to purchase the book from Simon & Schuster, his publisher.
We can't help but wonder if this kind of pay for play is consistent with CNN's standards and ethics? (Hint: It's not.)
OK, so Stuck-Up Stelter loves a sneaky cash-grab.
Article continues below advertisement
It's All About Me Me Me Me Me
Not content with inserting himself into the preceding story, Stuck-Up Stelter then dribbled on about how Fox News was underestimated when it began in 1996.
"Fox cheerleaders still, a quarter of a century later, still cite 'naysayers' like Bill Carter," wrote Stuck-Up Stelter, referring to the former New York Times writer.
Cue the opportunity to introduce yourself, again!
"I wondered how Carter, now a CNN media analyst, felt about seeing his old story newly invoked, so I emailed him, and here's what he said: 'The landscape of TV was obviously very different 25 years ago..'" blah blah blah.
OK, so Stuck-Up Stelter is a really really good emailer.
It's All About Me Me Me Me Me Me
To cap things off, Stuck-Up Stelter links to a video of Fox's first seven minutes of broadcasting, noting its first day was "nothing like it is today."
But instead of just linking to Twitter, Stuck Up-Stelter cited its provenance.
"My pal Pat Kiernan…"
That's the freaky-looking dude from NY1, who works alongside Stuck-Up Stelter's wife, Mrs. Stuck-Up, who, in case you don't read "Reliable Sources," often also gets a mention in her husband's nightly jerk-off.
Article continues below advertisement
It's All About Me Me Me Me Me Me Me
To be doubly sure Unreliable Sources wasn't unfairly characterizing Stuck-Up Stelter, we took a peek at another newsletter from earlier in the week.
Exhibit B.
This time, the newsletter was inked from the desk of Oliver Darcy, a poindexter-like character in Stuck-Up Stelter's squad. In reference to the Facebook whistleblower and her appearance before Congress, he cited the newsletter's Ego-in-Chief:
Brian Stelter writes: "Addiction came up 15 times during the hearing, per my count and a transcript search. Lawmakers on both sides of the aisle said Facebook's products are 'addictive.' When Sen. Amy Klobuchar asked if Haugen thinks apps are being deliberately designing to be addictive, she said the growth team's 'stickiness' strategies 'could be construed as things that facilitate addiction...'"
OK, so Stuck-Up Stelter can count and read.
Case closed.
Remember when this columnist told you about how fired liar and ex-"NBC Nightly News" anchor Brian Williams — aka The Peacock Pinocchio — was "peacocking" over at 30 Rock?
His displays of braggadocio are nothing compared to Stuck-Up Stelter, whose next-level narcissism takes the mantle in the Peacocking Hall Of Shame.
You've Got Mail
Word on the street in Santa Barbara, the new home of Harry and Meghan, is that The Royals Formerly Known As The Sussexes are stars — just like us!
One nearby neighbor has told how Meghan slipped a note in their mailbox, asking if TRFKATS' first-born, Archie, could have a playdate with said neighbor's child.
How sweet! In any event, either TRFKATS are trying to ingratiate themselves into the local community — or they're just very lonely in self-imposed exile from the monarchy.
No word if Meghan put her oft-lauded calligraphy skills to work in crafting the communiqué.
Article continues below advertisement
Blind Item ... Like, Blind Drunk
Prior to COVID, which investigative reporter would go missing for hours on end — so frequently, that his employer had him followed to see what he was up to?
Well, the pickled reporter was deep in an investigation...of the many tastes of various beers at the pub down the street.
The secret tail photographed him camped out for hours downing pints and playing with his phone.
Then, of course, there were the secret visits to the massage parlor … and, well, let's leave it at that.
Diller Not In Shape
One person who won't be joining Barry Diller at his food delivery service Door Dash… oops, his internet empire Dot Dash… is long-time SHAPE Editor-In-Chief Elizabeth Goodman Artis.
Widely viewed as one of the most talented editors in magazines, Elizabeth quit her gig just as the $2.7 billion sale of the Meredith empire was announced.
"Some news about me," she told her Facebook friends. "After taking the summer off to travel a bit—Caribbean, then California, then Martha's Vineyard— and over-indulge a lot—sun, wine, and way too much time on my phone— I'm excited to announce my next professional chapter! I'm joining up with Revel Digital Collective as their new Brand Editorial Consultant."
"Finally, grateful for the 7 years I spent as the Editor in Chief of SHAPE and proud of all the work the team did. I wish the brand and the business the best."
Congratulations to Elizabeth. Another one bites the dust.