Tupac Shakur's Notebook Sells For $22K At Auction, Handwritten Messages Include Love Letters To Then-Girlfriend Desiree Smith
A handwritten notebook kept by late rap legend Tupac Shakur just sold at an auction for over $22,000.
On Thursday night, a lucky bidder forked over $22,390 in exchange for a cloth-bound notebook containing five handwritten messages from the hip-hop star, who died as a result of a drive-by shooting in Las Vegas in September of 1996.
Though he was only 25 at the time of his murder, "2Pac" is widely considered one of the most influential rappers of all time.
Article continues below advertisement
The notebook that sold Thursday further peels back the curtain on Pac's relationship with then-girlfriend Desiree Smith, and a few of the messages were not unlike the late star's infamously raunchy prison sketches that have sold at auctions in years past.
Each penned in black ink, signed and bound together by a black-and-rainbow-dotted cover, they read as follows:
Article continues below advertisement
"Karidad, Krystal, Amaru, 'Can't no man, woman or child compare 2 me & my love 4 u, so don't ever forget who breathed life into your lungz!'"
"Dear Karidad, Desire is dead, not physically but in essence, From this day forward u belong 2 me. They can touch your body but only I can touch ya heart, They can't, won't, & will never go as deep as I go. When we f--k the cloudz part, the earth shakez, playa haterz die, when us thugz collide, stay true boo! U mine! All day everyday."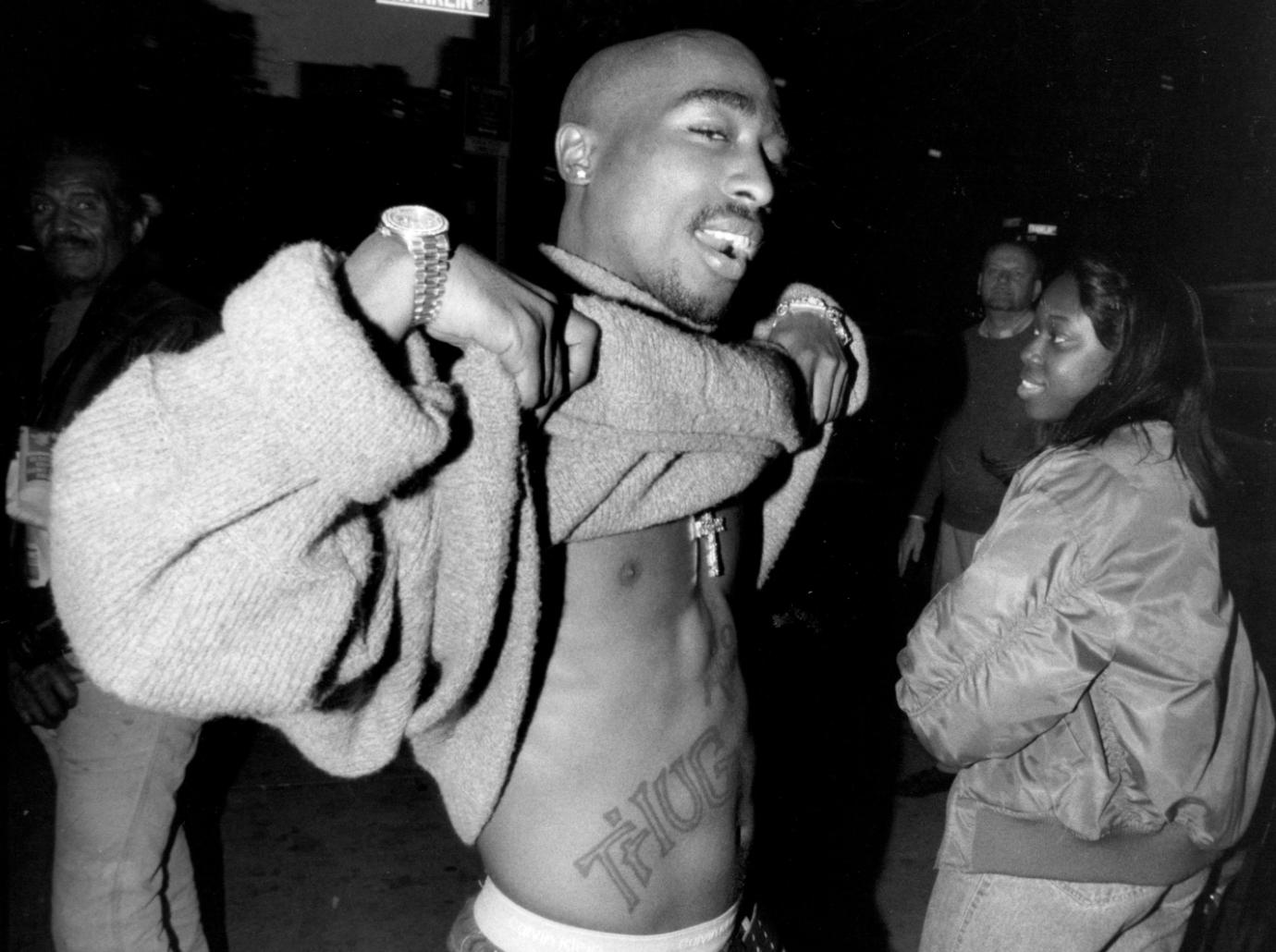 Article continues below advertisement
"Don't be a dumb b---h, stay on point n---a. Legs close, eyes open, game tight, until I c u again, I remain."
"2Pac & Karidad, Giovani Supreme Shakur, get hair done, go 2 doctor, take 5 hour class, name change, come home 2 daddy!," with added smiley face.
"Karidad Krystal Amaru, Belongz 2 Tupac Amaru Shakur, if found please return 2 daddy!"
Also on Thursday, a Notorious B.I.G.-signed photo that read, "Keep bangin', B.I.G," sold for $5,913.
The auction, referred to as "The Marvels of Modern Music," began on Oct. 14 and concluded on Nov. 18. It was put on by RR Auction in Boston, Massachusetts.